The reasons why you should visit Crete
Crete is the largest island in Greece and the center of the Minoan civilization, the oldest in Europe. It is located in the Mediterranean Sea not far from Egypt, it has a pleasant climate, typical of a Mediterranean island. Crete was established as a state in 1898 but was later annexed to Greece in 1913. Today it is one of the best-known islands and tourist spots in Greece.
Take a look at our amazing Crete tour packages too!
Places of interest
Knossos

When in Crete, one has to visit the important monuments of its great history. The most important, without a doubt, is the Palace of Knossos. This Palace was the cradle of the Minoan civilization and the oldest city in Europe. Homer mentions Knossos as the place where King Minos reigned. Also, according to the myth, the Crete Labyrinth, made by Daedalus to shut away the fierce Minotaur, was located here.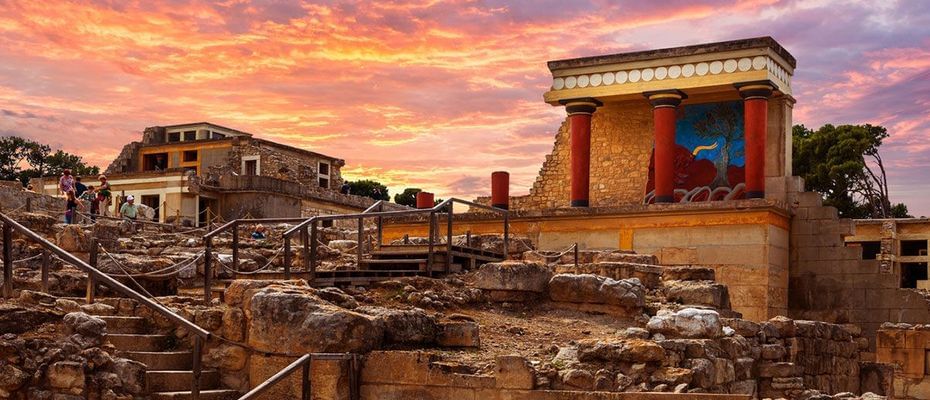 Heraklion
It is the capital of the island and the most important city in Crete. In Heraklion one can find protohistoric and also Byzantine, Venetian and modern monuments. Heraklion was the home of King Minos and his Minotaur. This city, it should be noted, was the most important of the Minoan civilization. At around 1500 BC, its port was destroyed by a tsunami from the nearby island of Santorini, levelling out the entire region and covering it with volcanic ash. Heraklion is the homeland of El Greco, of Nikos Kazantzakis, the author of Zorba and of Odysseas Elytis, the Literature Nobel Prize winner. For this reason, around the city, you can find several sculptures, statues and busts that commemorate important events and figures in the history of the city. In Heraklion you can find numerous museums to delve deeper into its interesting history and you can also enjoy its famous beaches, such as Karteros and Amnisos.
Take a look at the amazing circuit around Crete, Heraklion, Rethymno, Chania, Elafonisi and more!
Rethymno
Rethymno is a city founded during the Minoan civilization. It was also Venetian territory- the Venetian imprint is still visible through the narrow and picturesque streets and monuments of Rethymno. A good mix of Venetian, Roman and Greco-Christian influences make Rethymno a unique city. Today, Rethymno is a city not only for tourists, but also for students. In Rethymno you should not miss the chance to taste its excellent gastronomy. The most famous Cretan dishes you should try are dakos, Cretan cheese with honey, kalitsounia, fried snails, gamopilafo and many more. Even if you feel that you really know Greek food, you should try the Cretan cuisine, which has all the hidden treasures that make it unique and unlimited.
Elafonisi
This island is a small, beautiful and protected nature reserve that belongs to Crete. One of the reasons that it is included in the Natural Protected Areas is that the Caretta-Caretta turtles are born here. Elafonisi is known for its pink sand beaches, bathed by the transparent waters of the Libyan Sea and has been chosen as one of the most beautiful beaches in the world. The crystal-clear waters of the island used to be a well-kept secret, enjoyed only by a few Cretan people. The beaches in the area are perfect for everyone, with very shallow waters. Several meters from the shore, the depth of the sea still reaches below the knee. So, if you are traveling as a family, your children will love it and feel safer splashing around it. In front of this beach there is a small island called "Deer Island", which can be easily accessed on foot.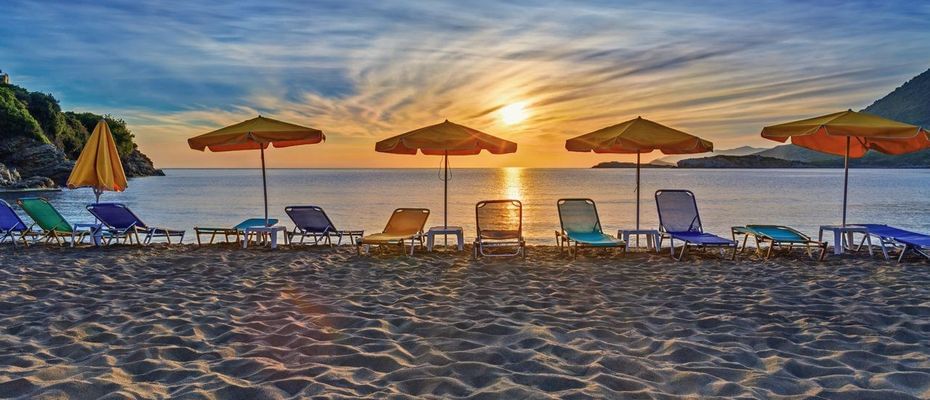 Chania
It is the second largest city in Crete with numerous places of interest for the visitor. A Venetian quarter, a synagogue, the Catholic Cathedral and the Chrisoskalitisa monastery are just some of the architectural and cultural monuments that can be seen. The Chrisoskalitsa monastery, in particular, is an architectural wonder built entirely on a rock. This monastery also stands out for its great cultural and historical content and importance as well as for its amazing views. In Chania, because of its rich history, one can see very clearly influences from the ancient Greeks, the Romans, Byzantines, Ottomans, Arabs and Venetians. Each one of them has left its unique imprint on this city. In this city you should also try the most famous alcoholic drink in Crete: raki (or tsikoudia). This drink has come to be considered almost synonymous with Crete and there is literally nothing more Cretan than this. Other important Cretan drinks are retsina and the wine traditionally produced there. All are key to the development of the local economy.
What other travelers say about us
Easy and risk free. We will clear up your doubts!
We'll reply in less than 24hrs. Contact us Now!
Lowest prices
...guaranteed, or we reimburse you the difference!
Here at Greca, we know that when you travel you want the best at the best price! This is why from the very beginning we make it easier for you with our Lowest Price Guarantee or we refund you the difference. No twists or small print.
FAQ
Your inquiry is always welcome!
Our commitment to quality, trust, and safe travels are constant. For this reason, we have created a FAQ section where we have gathered all the questions our past travelers had. In case you cannot find your answer there, our most serious commitment to answering within 24 hrs. is guaranteed.
Take me there
Trust
8 real and full years of experience, safe travels and faithfulness towards our travelers.
With over 8 years of experience, we are the only web page for and by travelers. Here at Greca, we want to deliver our travelers with one of a kind trips, so you can feel and live like a local.