Greece is one of the most beautiful countries in the world. With its ancient history, its cultural spaces, its wild nature and its filmic beaches, Greece is truly a tourist paradise for every type of traveler. Here are some reasons why you should not miss out on sightseeing in Greece, the cradle of civilization.
Take a look at the "Ionian" tourist package, which covers Athens, Kefalonia and Zakynthos!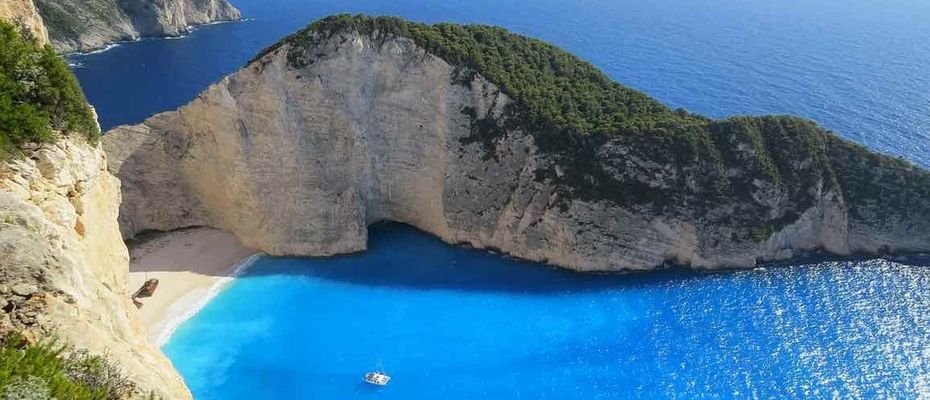 Unforgettable beaches
Surely you have seen photos of Greek beaches on several occasions. The landscape seems magical. However, the most surprising thing is that each beach, each coastal area and each island do not look the same. Each of the Greek beaches has something different to offer, a varied aspect for you to fall in love with. Likewise, each coastal part has its own character, it is unique and different. White, golden, black or pink sand beaches! Cosmopolitan beaches with endless parties or pristine and deserted beaches, which you can have all to yourself. On the one hand, the turquoise color of the Ionian Sea, with the clarity of the crystalline waters, the wild nature, where the trees reach the edge of the water. And on the other hand, the incredible deep blue color of the Aegean Sea! Natural or organized beaches, sandy or pebbled, there is a great variety and they will never let you feel bored. Tourism in Greece is one of a kind!

Archaeologycal sites
Tourism in Greece is not only beaches. This country is the cradle of western civilization, with a wealth of important archaeological finds, ancient oak trees, Greek and Roman agoras, temples, and museums that every traveller has to visit at least once in their lifetime. The history of the Hellenic territory is very important and is present in all its nooks and crannies. Each city reflects the cultural influences that have left their mark over time on this corner of Europe. Ancient Greek civilization, the Byzantine tradition, the eastern and modern European cultures, are all elements that give this country its uniqueness, its personality, its particular temperament. Of its various sites of interest, the Acropolis of Athens stands out with its Parthenon, a great monument of world importance or The Mycenae, the ancient kingdom of Agamemnon. It is worth mentioning the Sanctuary of Delphi, where the Temple of Apollo is located or the Monasteries of Meteora, both classified as World Heritage sites by Unesco. There is also the theater of Epidaurus, the symbol and true model for theaters around the world. It is worth highlighting Olympia, where the Olympic Games were held, the ancient city of Corinth and its famous Canal; Knossos, the oldest city in Europe and many other places of interest that Greca Travel recommends.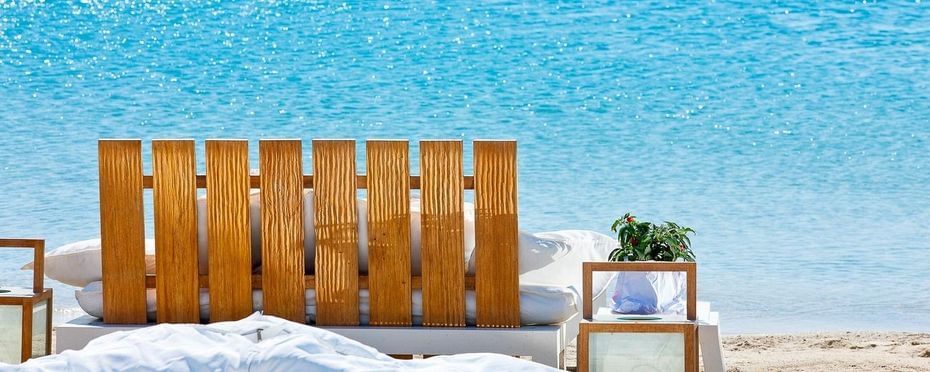 Pleasant climate
Undoubtedly Greece is a privileged country and perfect to visit at any time of the year. It has a pleasant Mediterranean climate, with plenty of sunshine and little rainfall. Winters are mild and summers are hot. In the coastal areas the summers are hot and dry. The temperature is suitable for swimming and sunbathing until autumn. The tourism industry in Greece is famous for its expertise and the country's unique beauty will afford you unforgettable memories to cherish after the end of your trip.
What other travelers say about us
Easy and risk free. We will clear up your doubts!
We'll reply in less than 24hrs. Contact us Now!
Lowest prices
...guaranteed, or we reimburse you the difference!
Here at Greca, we know that when you travel you want the best at the best price! This is why from the very beginning we make it easier for you with our Lowest Price Guarantee or we refund you the difference. No twists or small print.
FAQ
Your inquiry is always welcome!
Our commitment to quality, trust, and safe travels are constant. For this reason, we have created a FAQ section where we have gathered all the questions our past travelers had. In case you cannot find your answer there, our most serious commitment to answering within 24 hrs. is guaranteed.
Take me there
Trust
8 real and full years of experience, safe travels and faithfulness towards our travelers.
With over 8 years of experience, we are the only web page for and by travelers. Here at Greca, we want to deliver our travelers with one of a kind trips, so you can feel and live like a local.