Check Availability & Price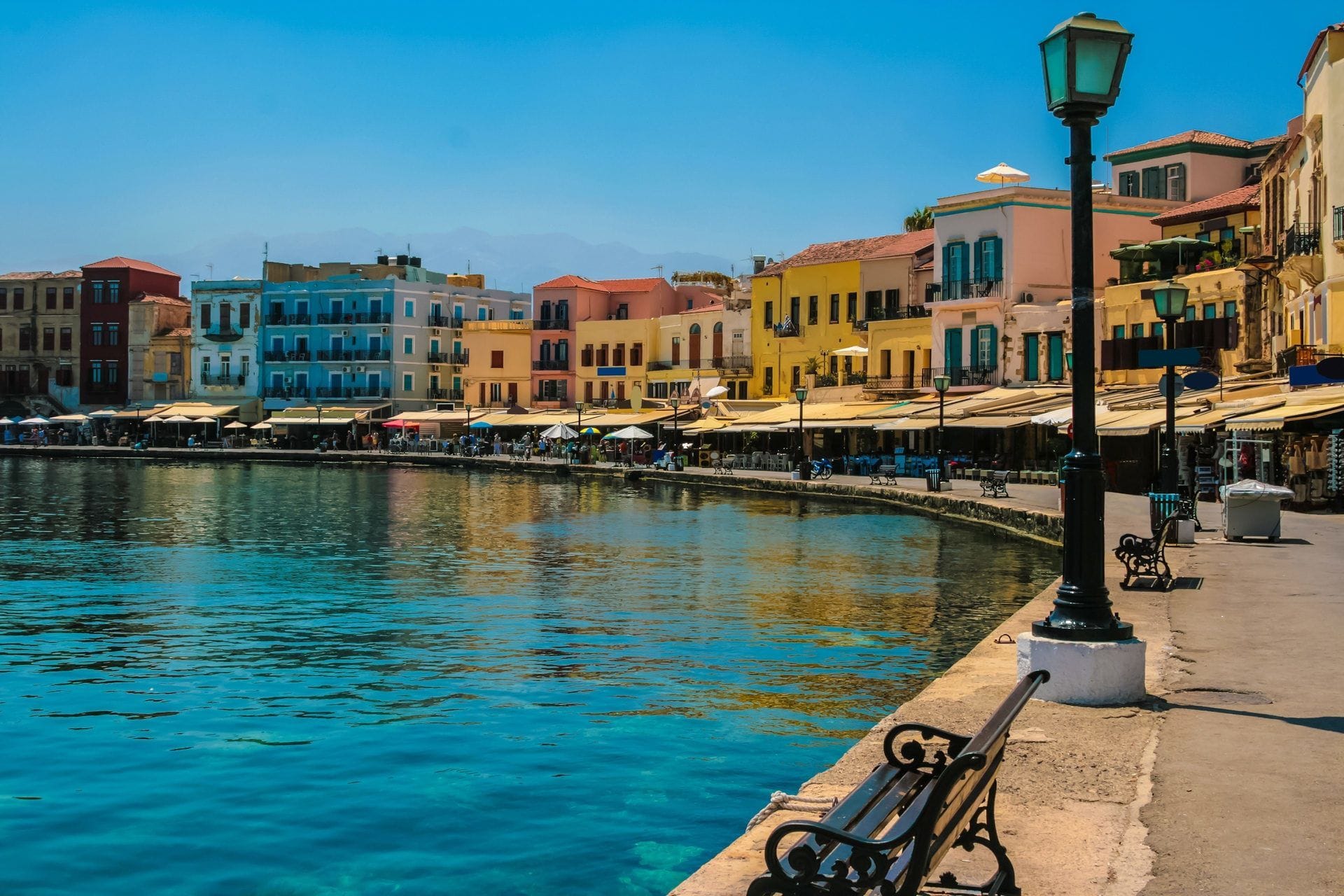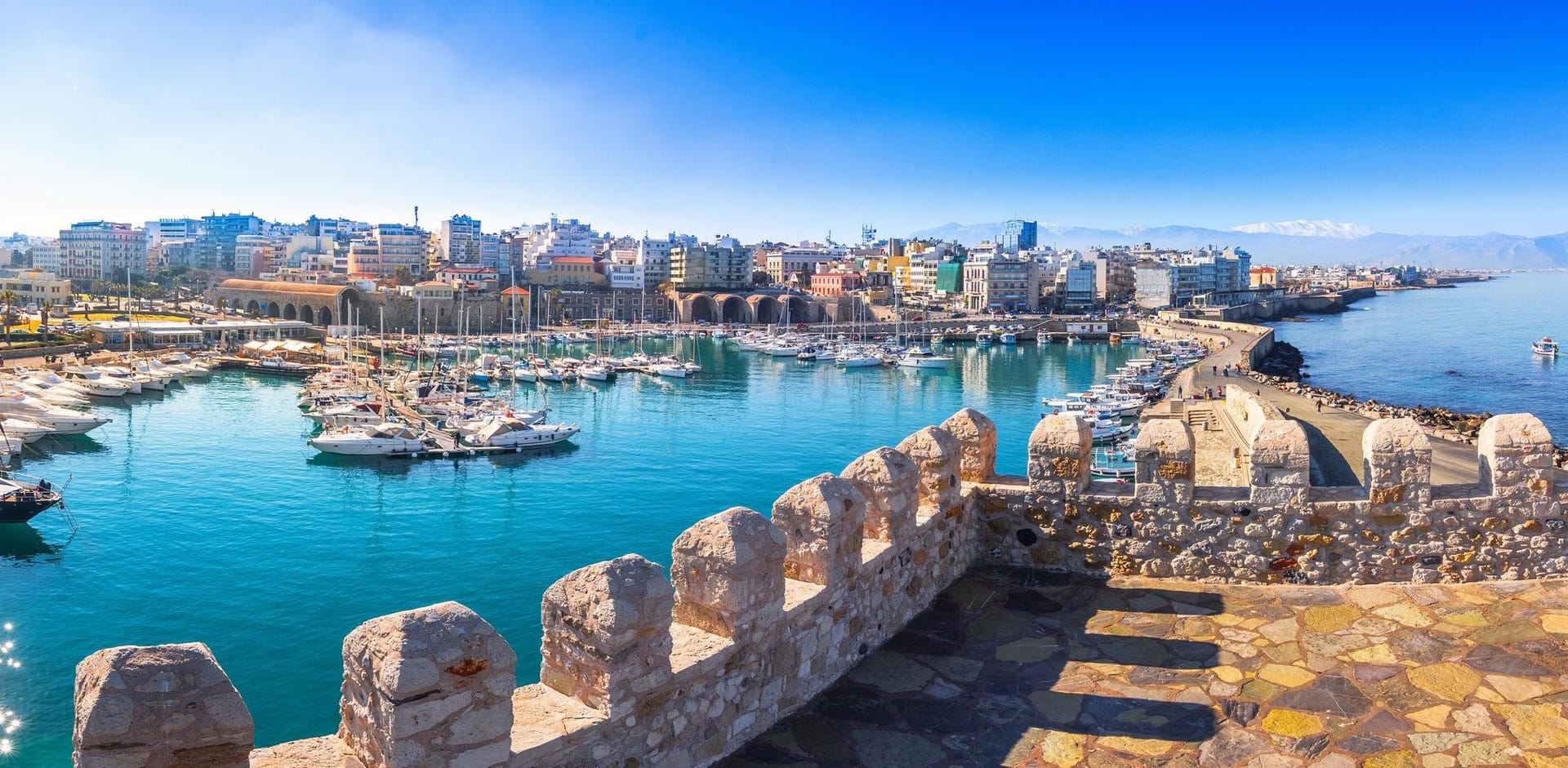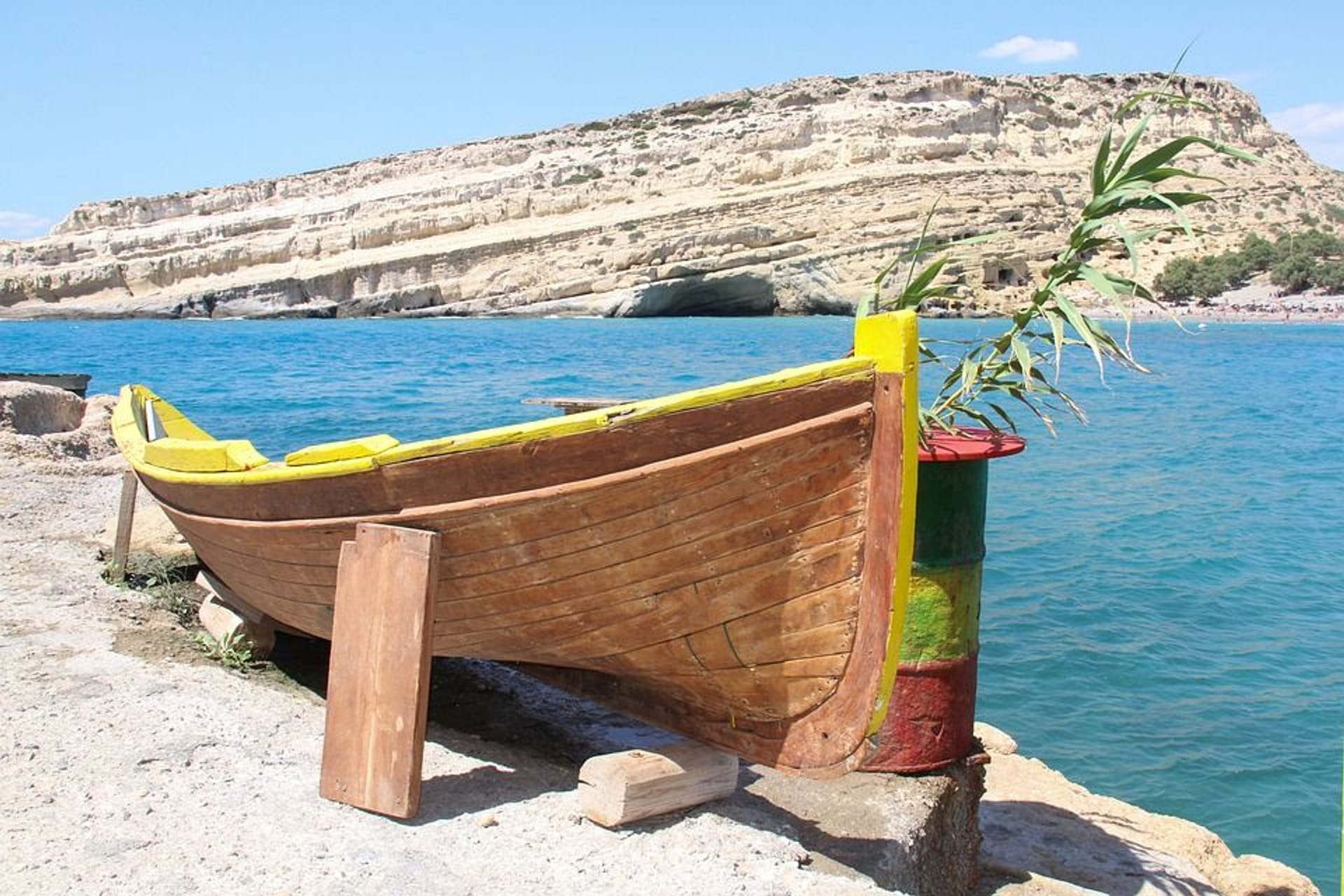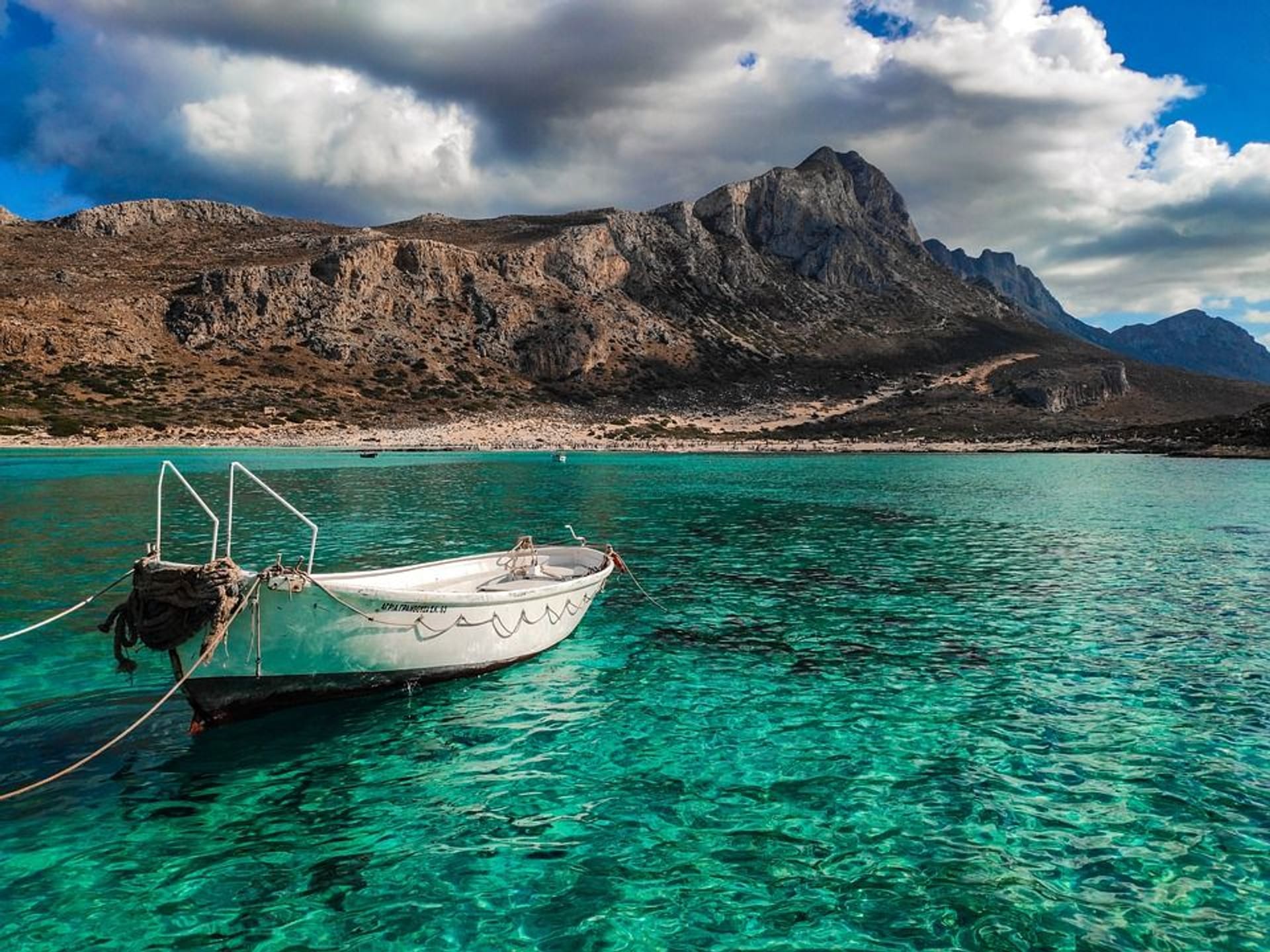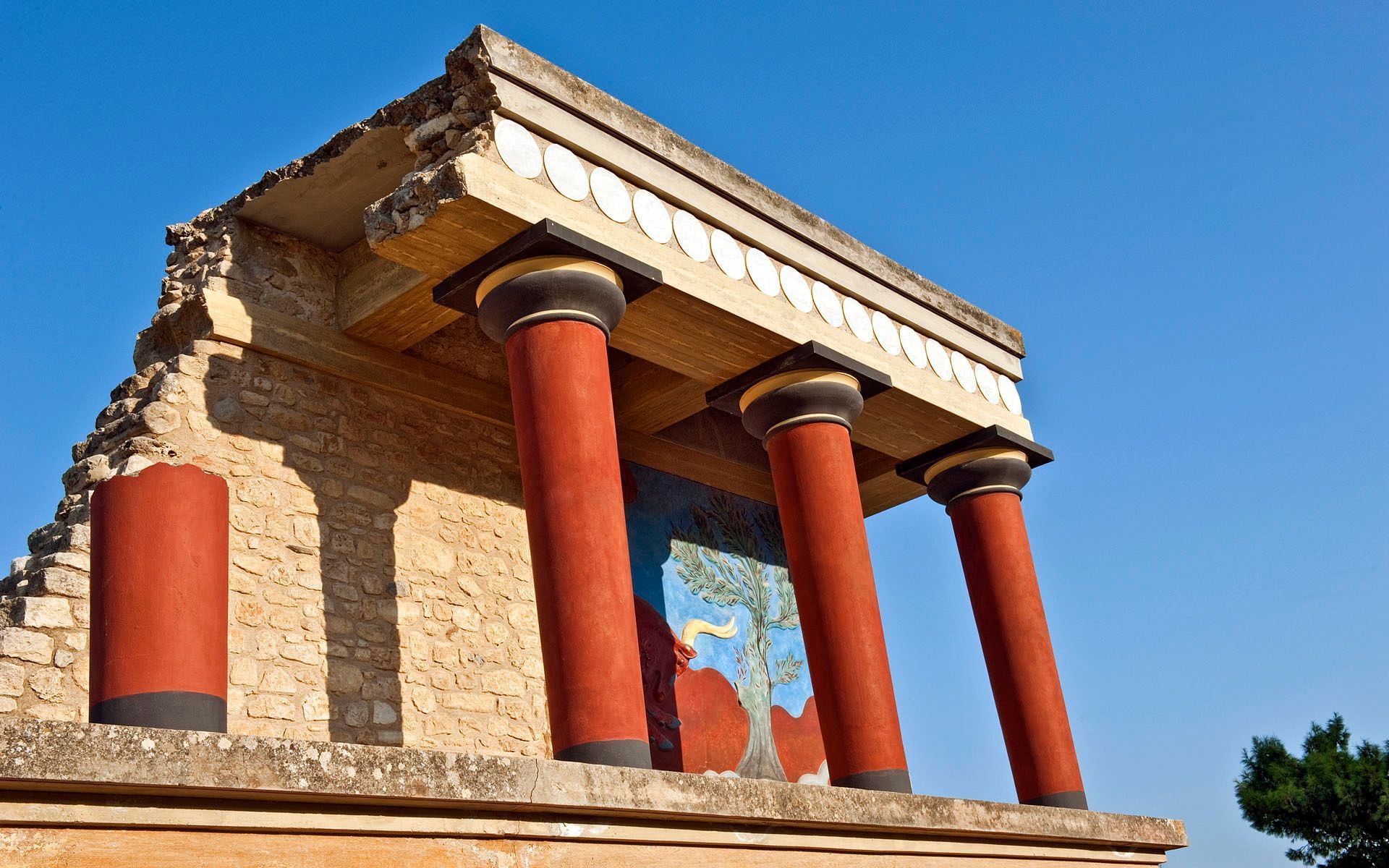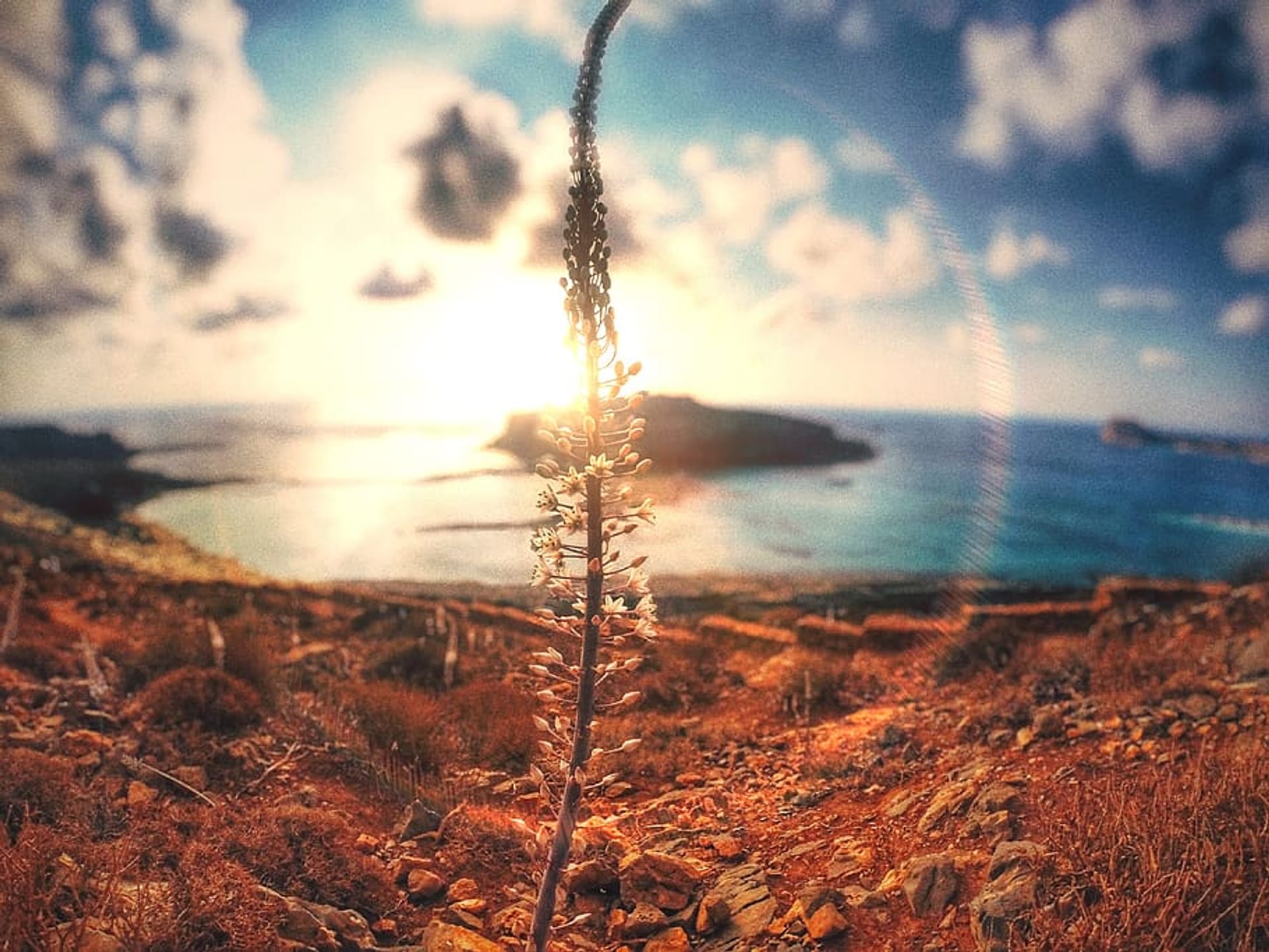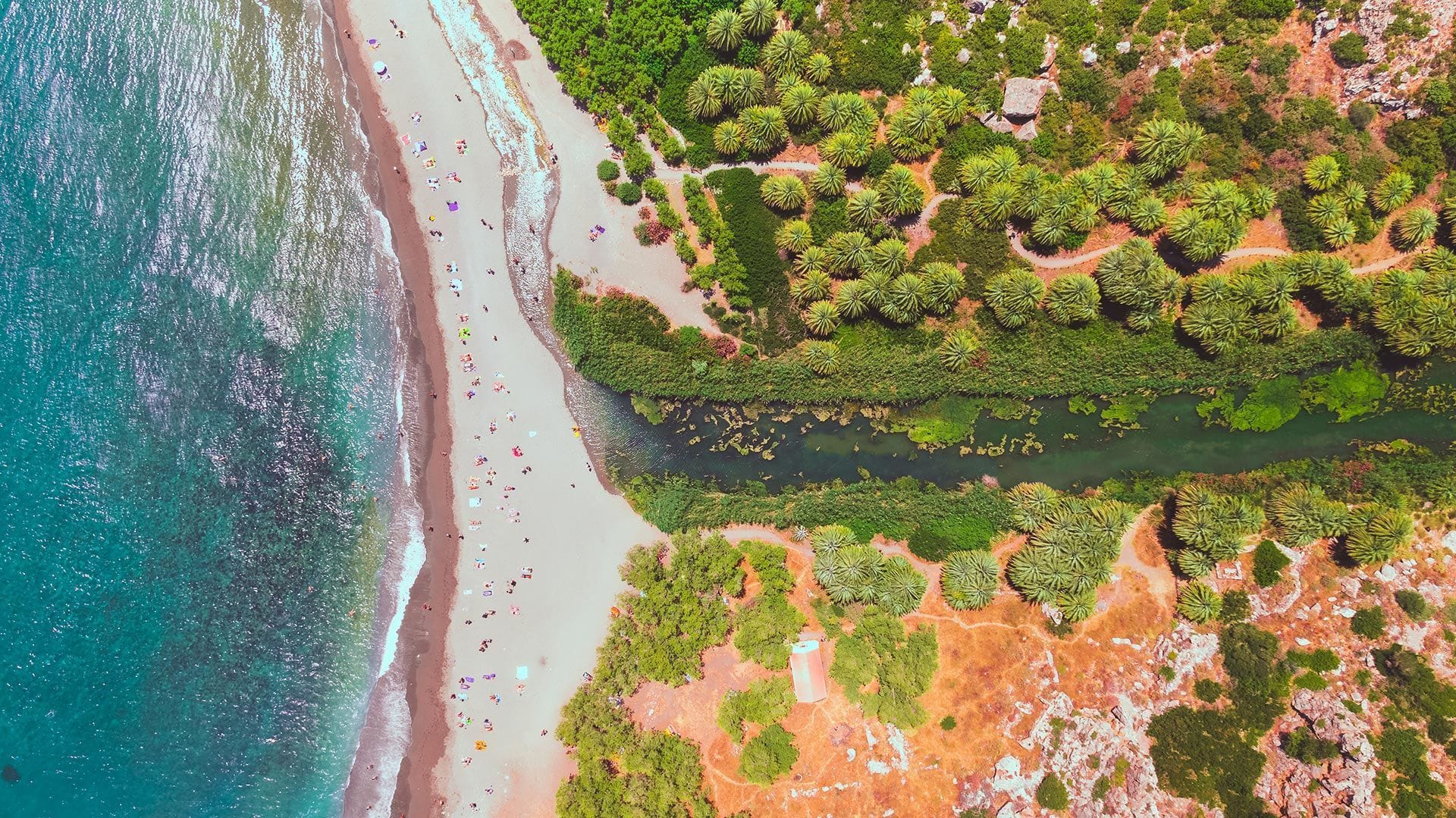 Chania, Agia Galini, Agios Nikolaos & Heraklion
Guaranteed daily departures throughout the year.
Book Now! All our programs in up to 12 installments without interest
What is included in this package
3-night accommodation in Chania.
1-night accommodation in Agia Galini.
2-night accommodation in Agios Nikolaos.
1-night accommodation in Heraklion.
Car rental as per itinerary.
CDW insurance, excess amount Eur 900.00.
Unlimited kilometres
24-hour Roadside Assistance
All transfers as per description.
24/7 Emergency Phone Line
Daily breakfast
Not included & Optionals
Gratuities (optional)
Personal expenses.
International air tickets.
GPS, snow chains, child seat and additional driver upon request.
Add extra nights in Heraklion, Chania, Agia Galini and/or Agios Nikolaos

by clicking on "Customize your Program" or in step 1 of the reservation.

Click on the FAQs for more information on hotels and rates.
10% discount for groups of 10 travelers or more.
Customize it now
Easy and risk free. We will clear up your doubts!
We'll reply in less than 24hrs. Contact us Now!
Package Tour Itinerary: Cretan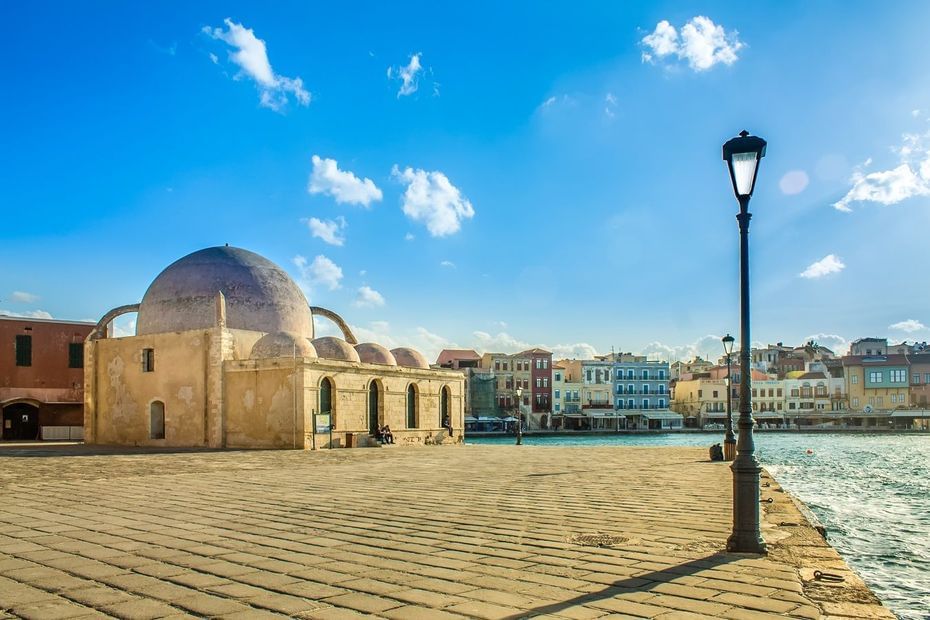 WELCOME TO CHANIA, CRETE, HOME OF THE MINOTAUR!
Upon arrival to the largest of the Greek islands, Crete, you will pick up your rental vehicle and drive to your hotel to start touring the island at your own pace.
You will arrive at Chania city, which is one of the most beautiful cities in Greece, and the most picturesque in Crete.
We recommend visiting a lively historic center, which is a kind of open-air museum of civilizations in which each of the towns that inhabited it throughout its history has its place.
Tip Greca: For renting a car. it is necessary to check out the car rental requirements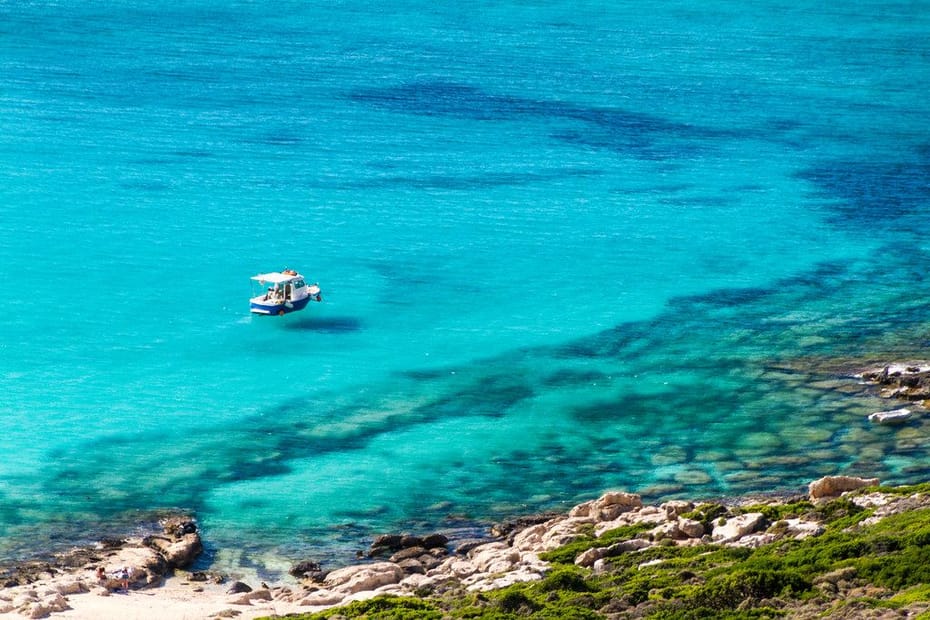 CHANIA, FREE DAY
This free day is for you to rest and discover, aboard your rental car, the wonders that make this city one of the main European vacation destinations. We recommend visiting the formidable and unique beaches of Balos, Elafonisi or Falasarna, some of them considered among the best in the world.
Greca Tip: If you like trekking, we recommend adding a night in Chania to visit Samaria gorge. For this excursion you will need to go to Omalos and park your vehicle 50 meters from the entrance to the creek. The trekking is about 16 km downhill and lasts between 4 to 6 hours, until you reach Agia Roumeli. In Agia Roumeli you will have time for lunch and a swim. At 4:45 p.m. the ferry crossing, lasting about 40 minutes, will take you to Sougia (we suggest buying the tickets upon your arrival at Agia Roumeli). When you reach Sougia you will take the bus back to Omalos, where you left your car earlier on in the day.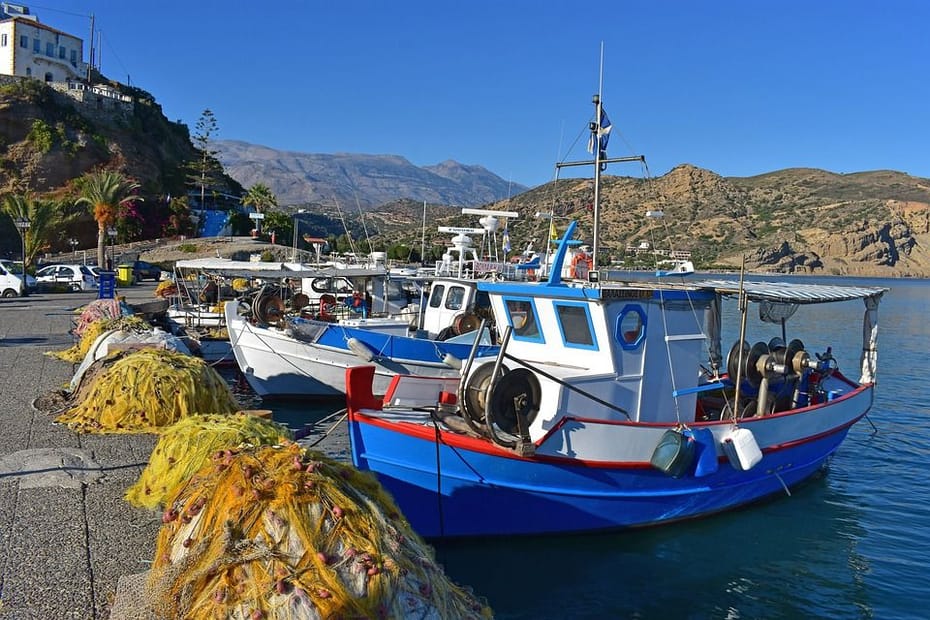 FROM CHANIA TO AGIA GALINI
After a tasty breakfast, you will leave for Agia Galini, located in the south of the island. This was one of the first towns that emerged during the tourist boom in the 70s and, over the years, it began receiving more and more visitors. From there, you can visit the closest beaches, among which we suggest Preveli, a beautiful beach among palm trees, reeds, and small waterfalls. It is located at the mouth of the Megalopotamos river, which, in its last meters, flows almost parallel to the sea. Another beach that we suggest visiting is Matala, located in the bay of Messara, with beautiful calm waters. It is the same place where, according to Greek mythology, Zeus reached its shore in the form of a bull. It is known for its relaxed and positive atmosphere as well as the large limestone rocks along the beach. Hippies found their paradise in these caves and today they are open to visitors as an archaeological site, but it is forbidden to stay there overnight.
Total distance: 110 Km.
Greca Tip: At night and especially during the summer, you can join the nightlife in one of the pubs and discos that offer all kinds of events, like jazz, music from the 80s or the latest international hits.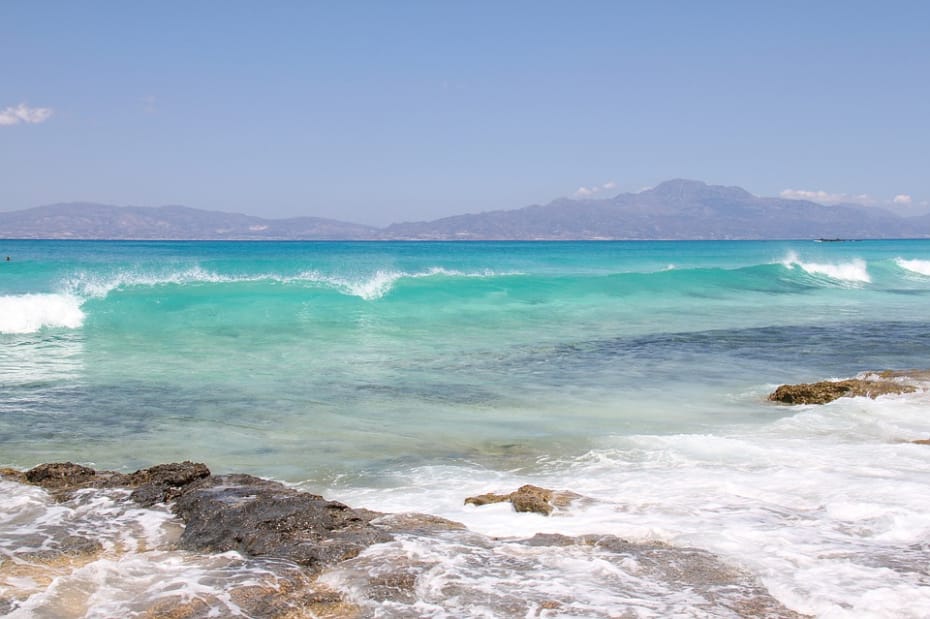 FROM AGIA GALINI TO AGIOS NIKOLAOS
After having an exquisite breakfast, you will resume your trip and head to Agios Nikolaos, located in the northeastern part of the island. We suggest taking the road that goes along the south coast and discover the towns located on the Libyan Sea, such as Ierapetra, whose name means "Sacred Stone". It was a city of vital importance in the Minoan Era, assailed by marauding pirates throughout its history. If you wish, you can take a ferry from there to Chrisi Island, whose natural landscape is dominated by cedar, golden sand and aquamarine waters. Additionally, if you prefer walking, you can head towards the Milonas waterfall, about 15 km from Ierapetra and accessed from a 3 km path. After visiting the beaches on the south of the island, you can resume your way to the north to reach Agios Nikolaos. This place is the starting point for the exploration of the eastern part of Crete.
Total distance: 167 Km.
Greca tip: Feel like a local and enjoy this lively city at night, whether in traditional taverns and cafes or in trendy bars, and simply relax in the atmosphere that only Agios Nikolaos can offer!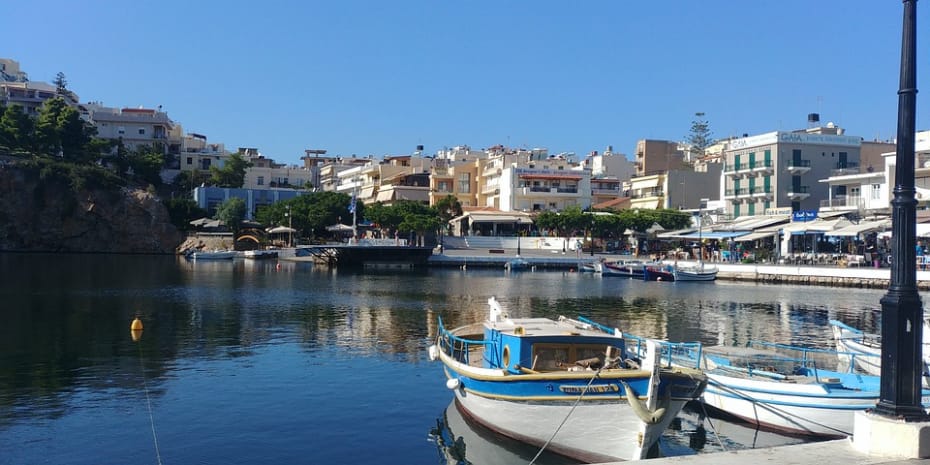 ENJOYING MIRABELLO BAY
After enjoying a tasty breakfast, you will have this day off to discover the beautiful Mirabello Bay and its surroundings. One of the best places in the city is Lake Voulismeni, which is linked to the sea by a canal. In its perimeter, you will also find cafes and restaurants that will allow you to enjoy the wonderful views. According to the Greek mythology, Athena and Artemis bathed in the waters of this lake. Until the 19th century, locals believed that the lake was bottomless and that it was inhabited by evil spirits, giving rise to numerous legends and superstitions. If you prefer to spend a day on the beach, we recommend going to Voulisma beach, a paradise of white sand and blue-green tropical waters located just 15 minutes away from Agios Nikolaos. A little further inland from Agios Nikolaos there is the small mountain town of Kritsa, known mostly for its numerous artisanal products.
Greca Tip: We recommend trying the famous "Raki", a typical drink, with a delicious flavour and purity, produced in the island of Crete. You can drink it warm, known as "Rakomelo" mixed with honey and a little bit of cinnamon, or icy cold as a refreshment after or before your meal.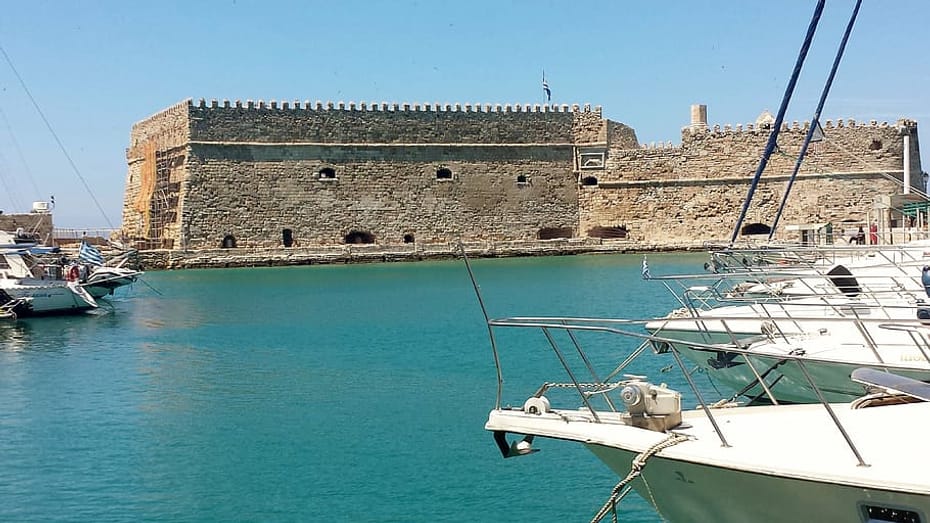 FROM AGIOS NIKOLAOS TO HERAKLION
After breakfast, you will have the morning to rest, shop, or simply continue exploring those places or beaches that you could not visit.
In the afternoon, you will leave to Heraklion, the capital of the island and former home of King Minos and his minotaur. This city was the most important of the Minoan civilization, where the Palace of Knossos is located, the oldest palatial complex in Europe.
Total distance: 63 Km.
Tip Greca: Do not forget to visit the Municipal Market, a lively place where we can enjoy the typical foods of Crete.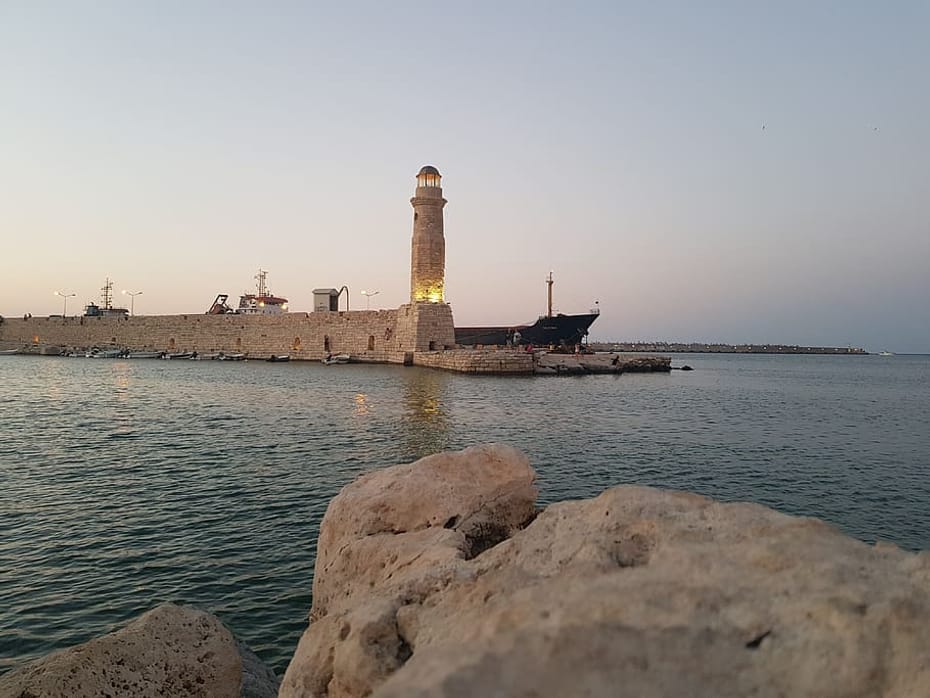 FROM HERAKLION TO CHANIA - THE RETURN
In the early morning, and after a tasty breakfast, you will continue your adventure to return to the western part of this incredible island.
On the road route, we suggest making a stop in the city of Rethymno, formerly occupied by Venetians whose heritage can be seen in the architecture. In each part of the old town of Rethymno, you can find Ottoman structures, such as mosques, public baths, Catholic churches and fountains. Rethymno has the typical high windows and wrought-iron balconies of the old Venetian and Turkish houses.
Finally, you will continue to your accommodation in Chania.
Total distance: 140 km
Tip Greca: We recommend a visit to the Porta Guora or the Great Gate in Rethymno, a stone gate that connects the old town with the modern part of the city and the only remnant of the Venetian wall still standing.
GOODBYE CHANIA - SEE YOU SOON GREECE!
After your breakfast, you will drive your rental car to the airport of Chania. There, and at the appointed time, you will drop it off at the airport station of the car rental company and then board your international flight.
Having spent a few fantastic days with Greca, we hope to see you again soon to create together new and extraordinary moments that will be lovingly etched in your memory.
Have a nice trip! or as Greeks say: Kalo taksidi!
Greca Tip: Before you go you can try delicacies, like kaltsounia and ntakos accompanied by some of the best local wine varieties, tsikoudia or raki.