Check Availability & Price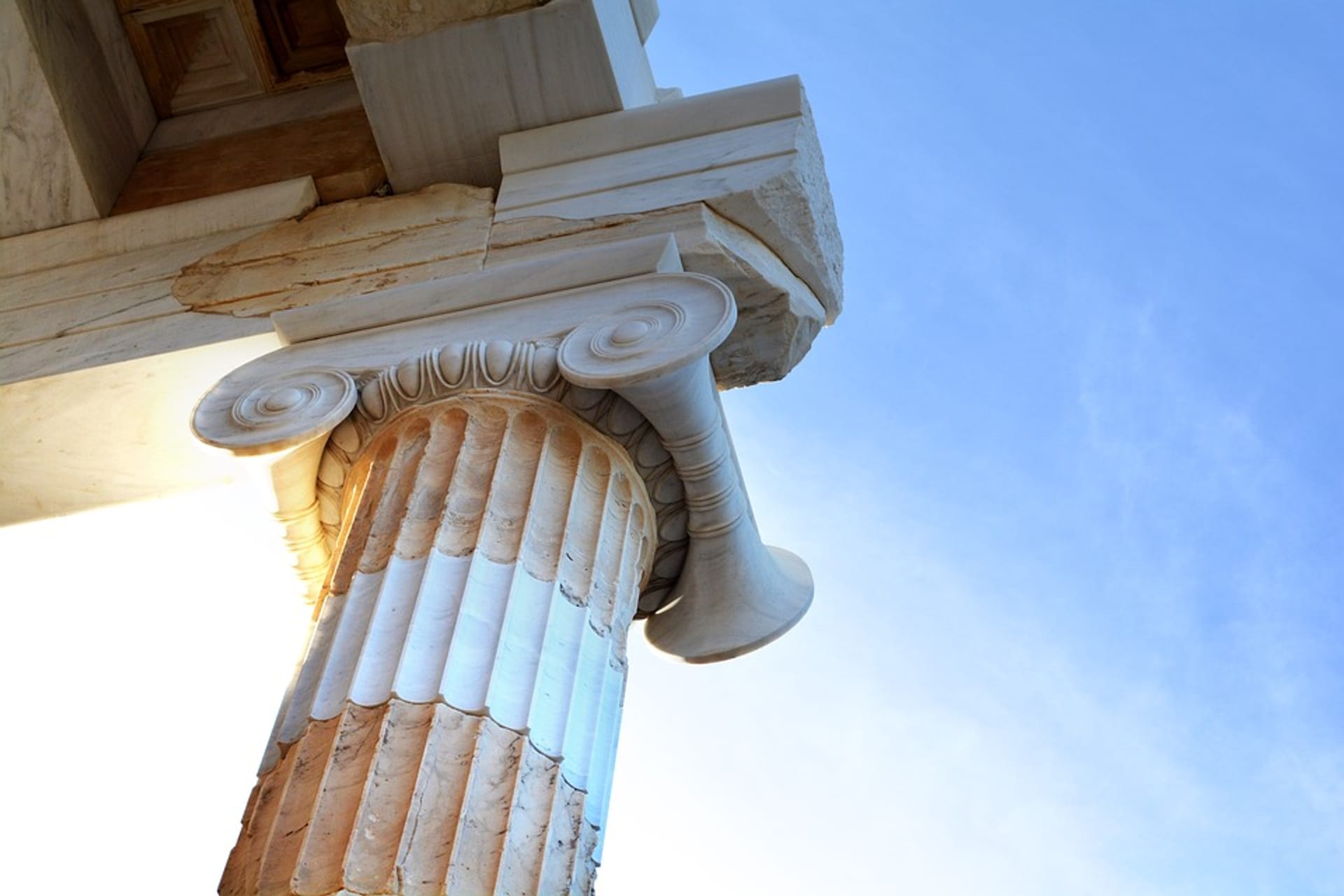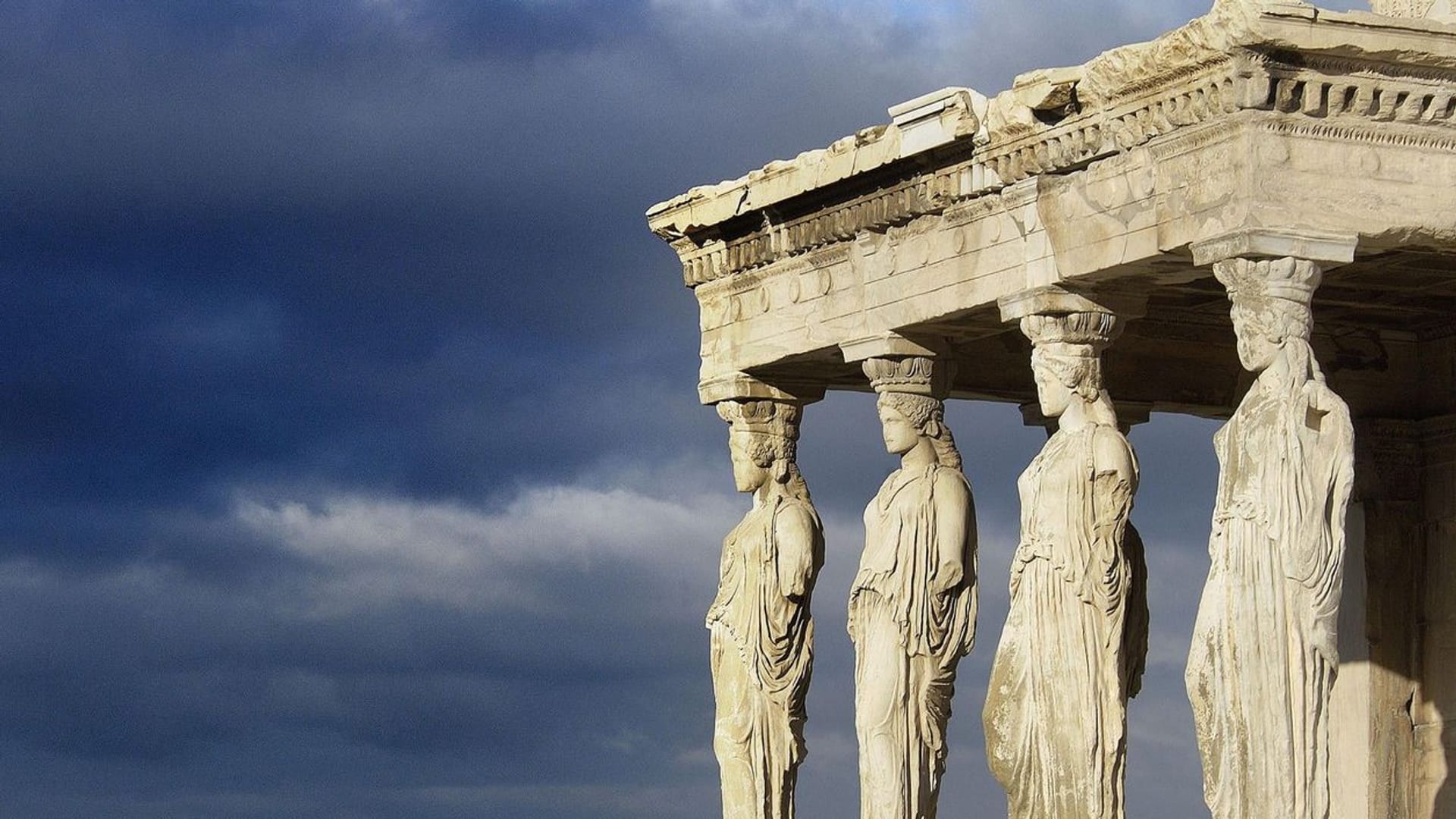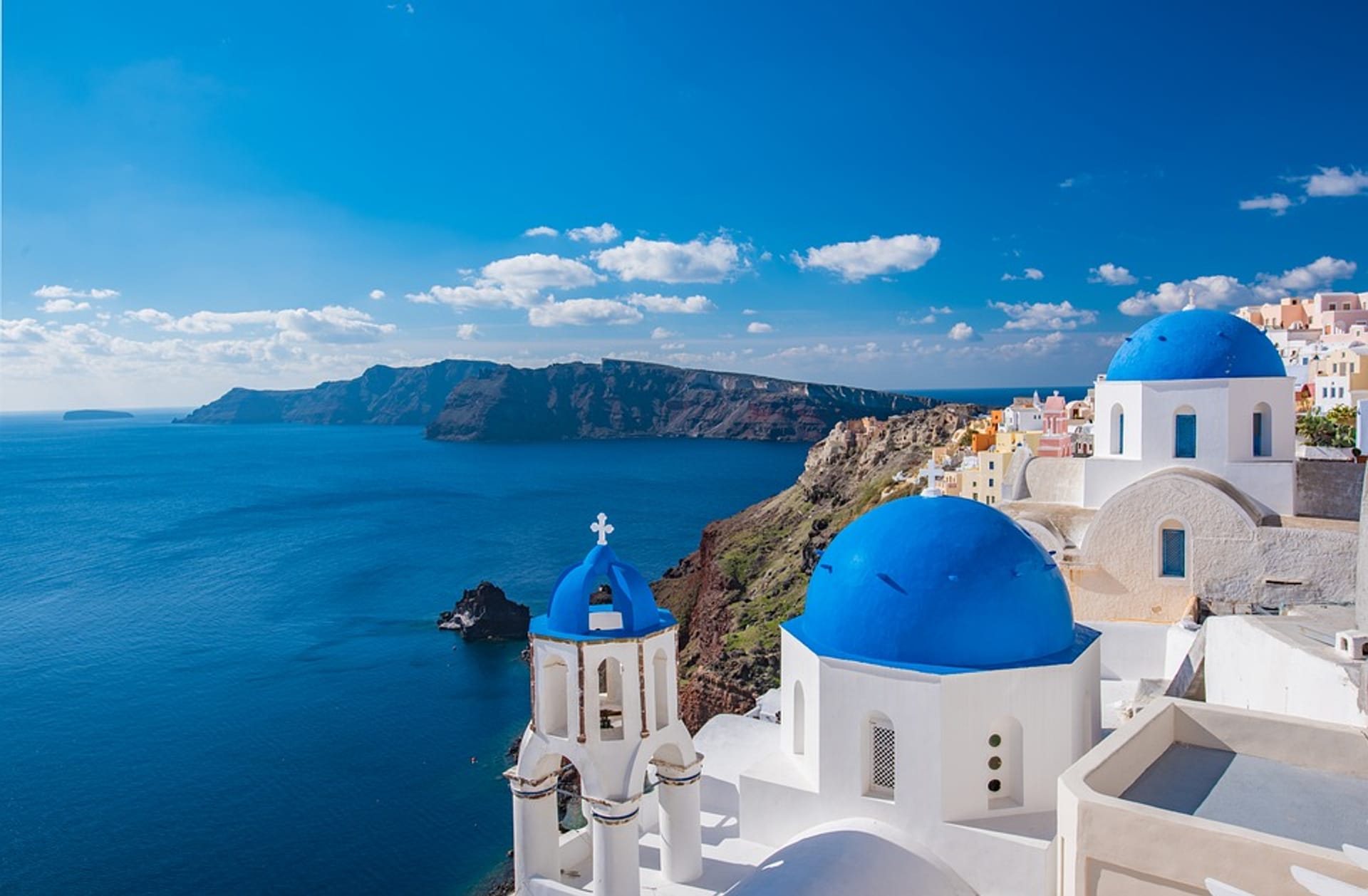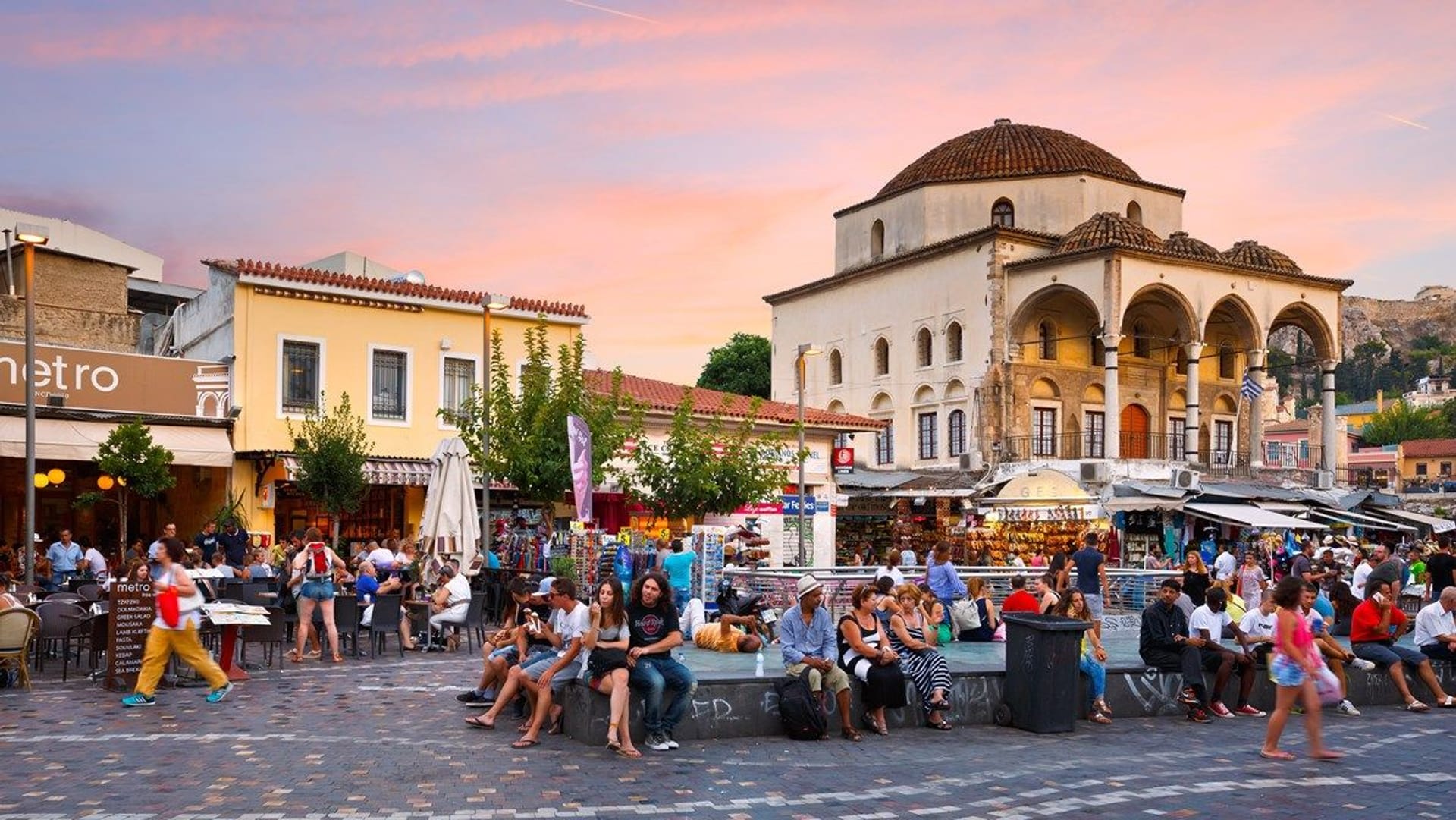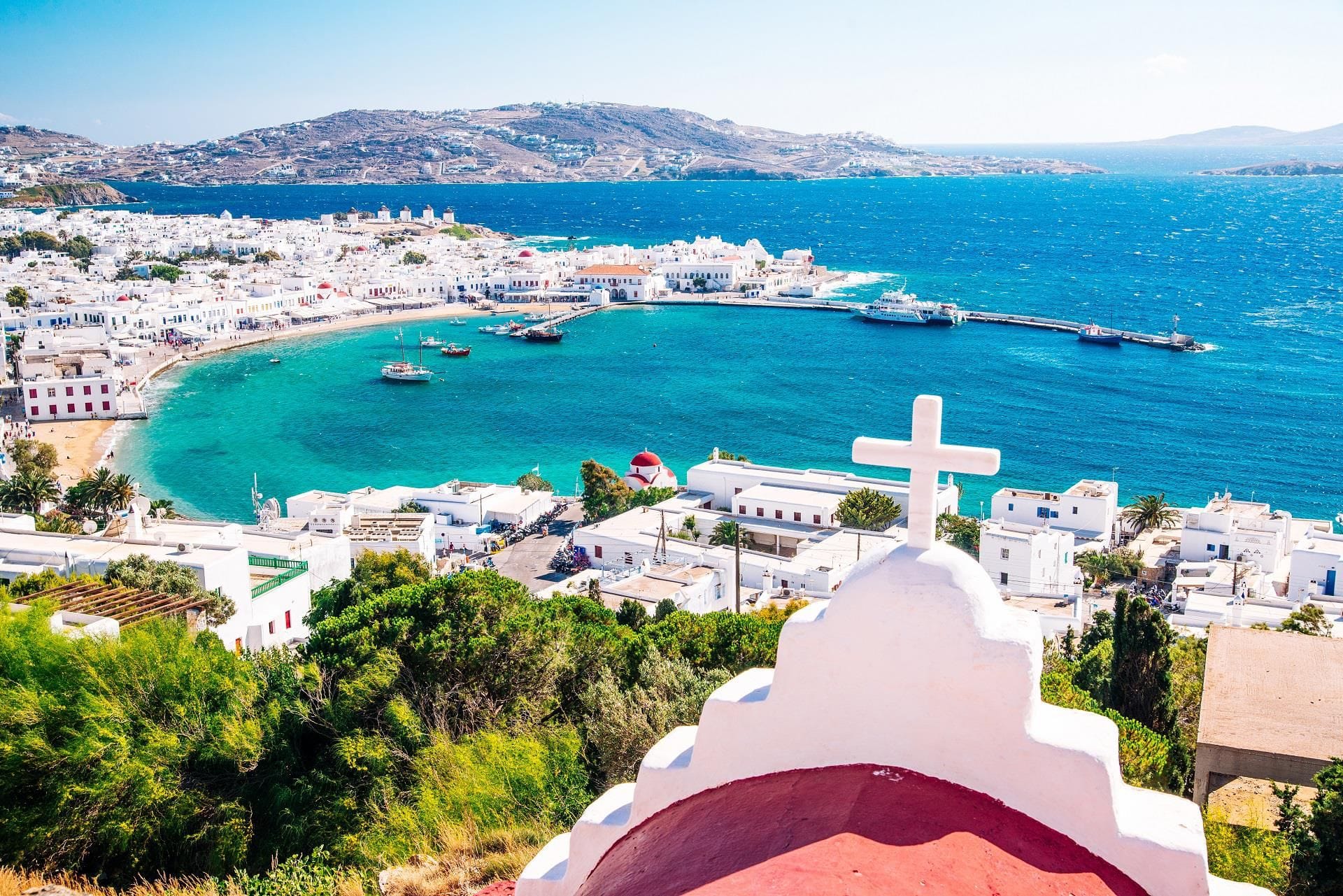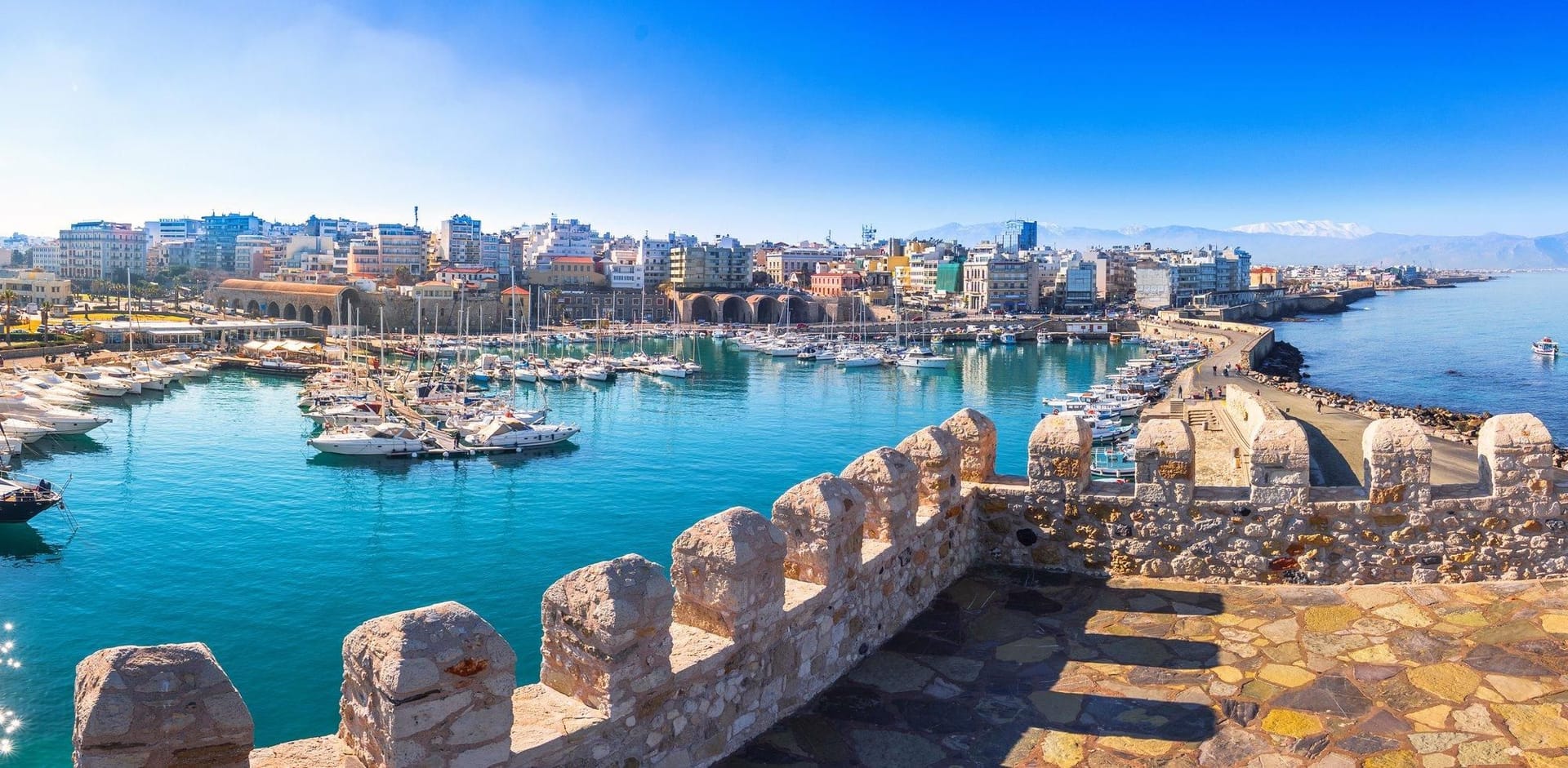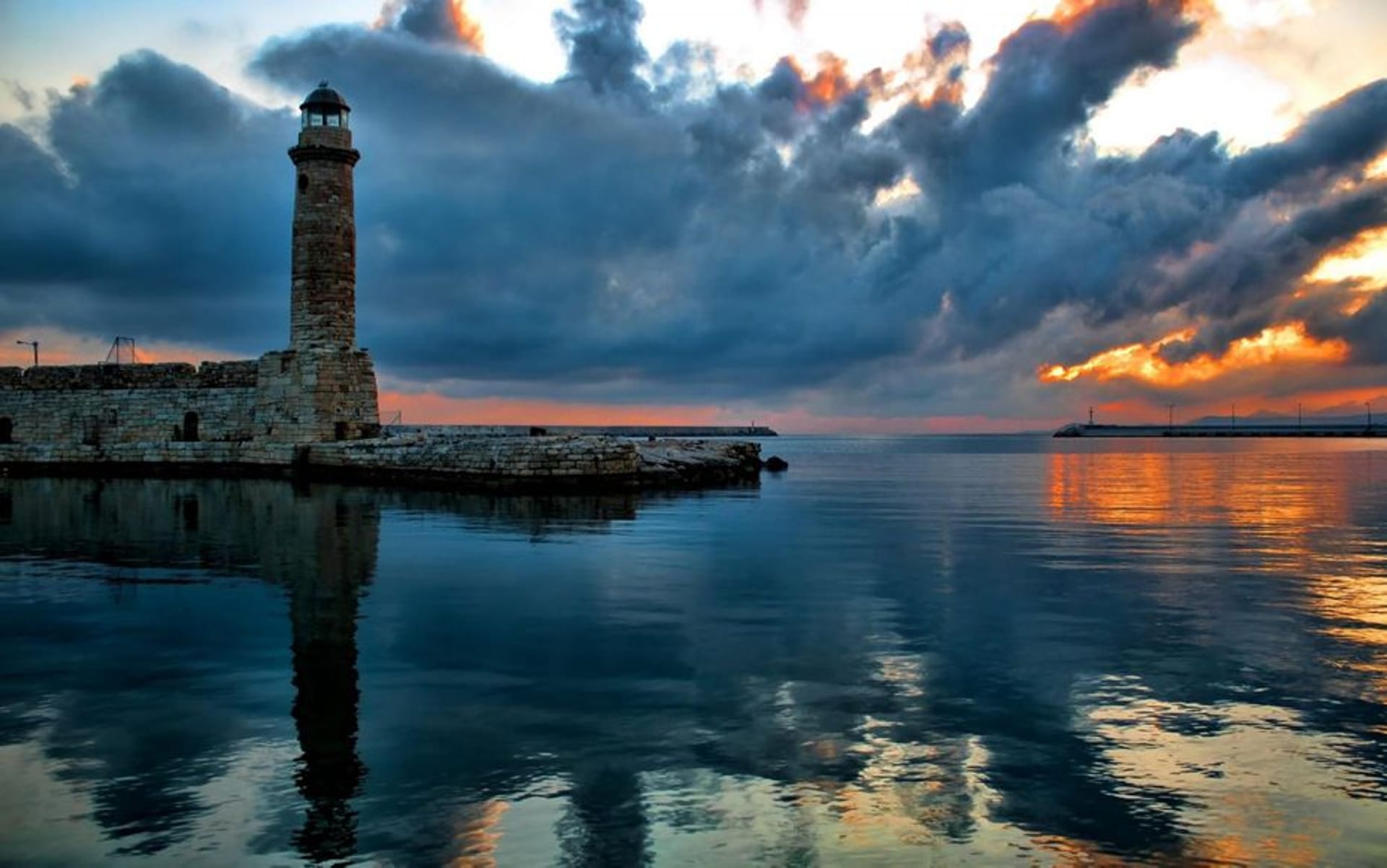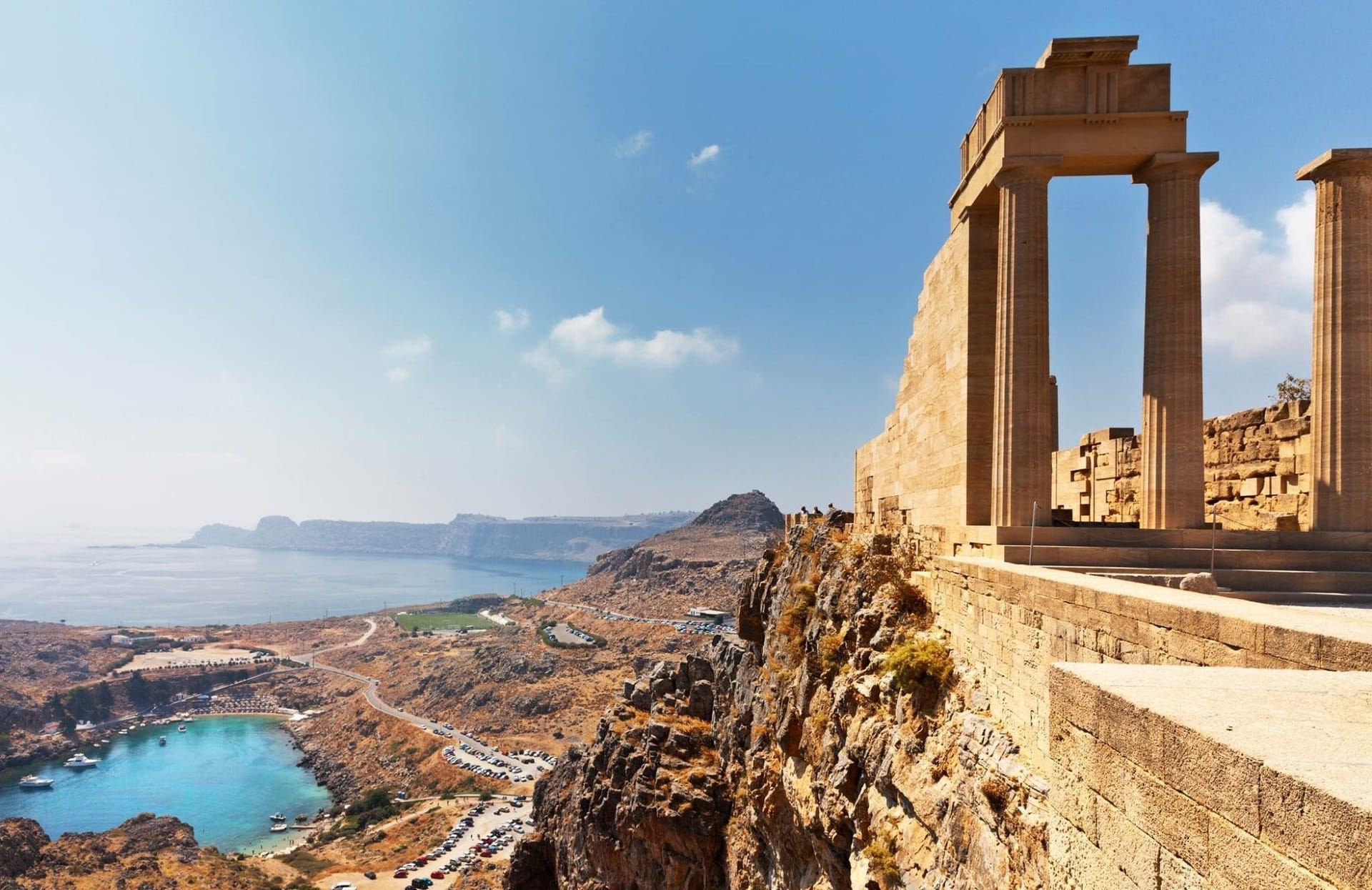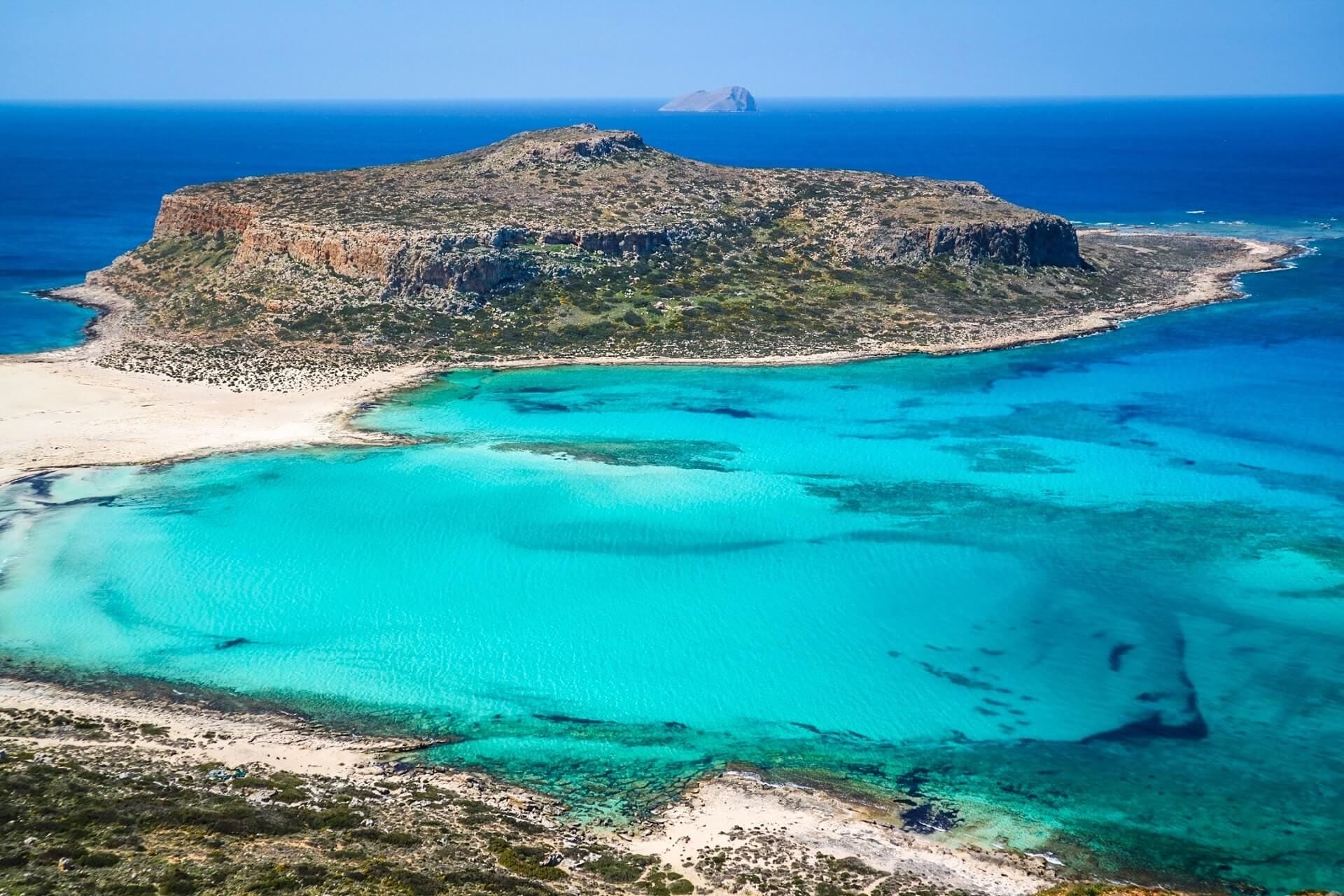 Athens, Mykonos, Santorini, Heraklion and Chania in Crete and Rhodes
Guaranteed daily departures from April to mid-October.
Book Now! All our programs in up to 12 installments without interest
What is included in this package
2–night accommodation in Athens.
2-night accommodation in Mykonos.
2-night accommodation in Santorini.
2-night accommodation in Heraklion, Crete.
2-night accommodation in Chania.
2-night accommodation in Rhodes.
Half-day Athens sightseeing tour with an official English-speaking guide.
Acropolis Museum tour with an official English-speaking guide.
Guided evening walking tour through Monastiraki, Plaka and Anafiotika.
Entrance fees and tickets as description.
Ferry ticket with numbered seats Piraeus-Mykonos.
Fast ferry ticket with numbered seats Mykonos-Santorini.
Ferry ticket with numbered seats Santorini-Heraklion.
Air ticket Heraklion-Rhodes.
Air ticket Rhodes-Athens.
Car rental as per itinerary.
CDW insurance, excess amount Eur 900.00.
Unlimited kilometres.
24-hour Roadside Assistance.
All transfers as per description.
24/7 Emergency phone line.
Daily breakfast.
Not included & Optionals
Personal expenses, gratuities & tourist city tax.
International air tickets.
GPS, snow chains, child seat and additional driver upon request.
Book more nights in Athens, Mykonos, Santorini, Crete or Rhodes by clicking on "Customize your Program" or during step 1 of your reservation.
Book a fast ferry or flight

by clicking on "Customize your Program" or by clicking on "Customize your transportation" during step 1 of your booking.

Travel with absolute peace of mind by adding our cancellation and/or health insurance in step 1/3 of your booking.

Check our

FAQs

for more information, including hotels in this package according to destination and category.
10% discount for groups of 10 travelers or more.
IMPORTANT: Your international flight on the last day should depart after 12:30hrs.
Customize it now
Easy and risk free. We will clear up your doubts!
We'll reply in less than 24hrs. Contact us Now!
Package Tour Itinerary: Colossus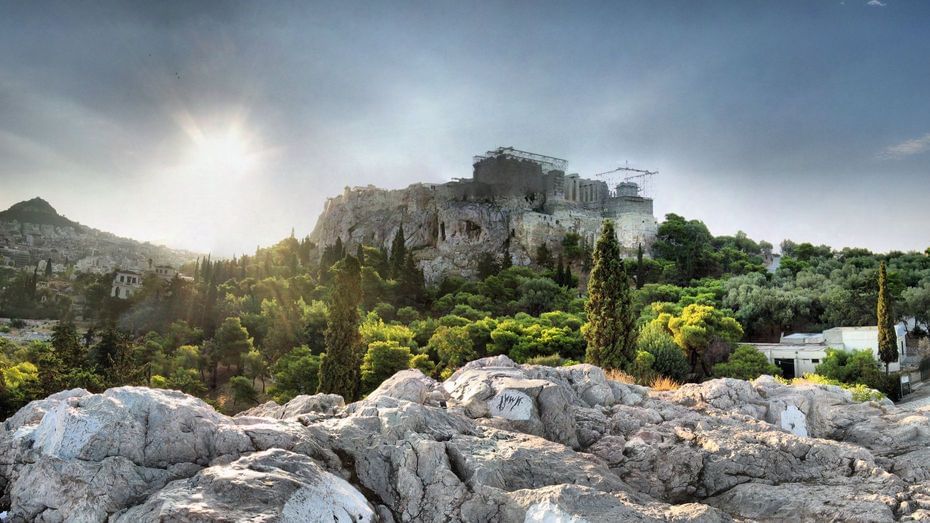 ATHENS - CRADLE OF CIVILIZATION
Upon your arrival in the mythical city of Athens, you will be greeted with a seamless transfer to your hotel in one of our vehicles, where your professional and friendly English-speaking driver will ensure your comfort and convenience throughout the journey.
Later in the afternoon, at an agreed time, our representative will meet you at the hotel to provide all the essential details of your trip. They will also offer a captivating presentation of the city, sharing insights into its everyday way of life. This is an excellent opportunity for you to ask any questions and have any doubts dispelled, ensuring a smooth and enjoyable experience throughout the rest of your trip.
You will have the remainder of the day free to relax and explore Athens at your own pace, taking in the sights, sounds, and flavors of this remarkable city.
Greca Tip: Extend your stay by adding more nights during Step 1 of 3 of your booking!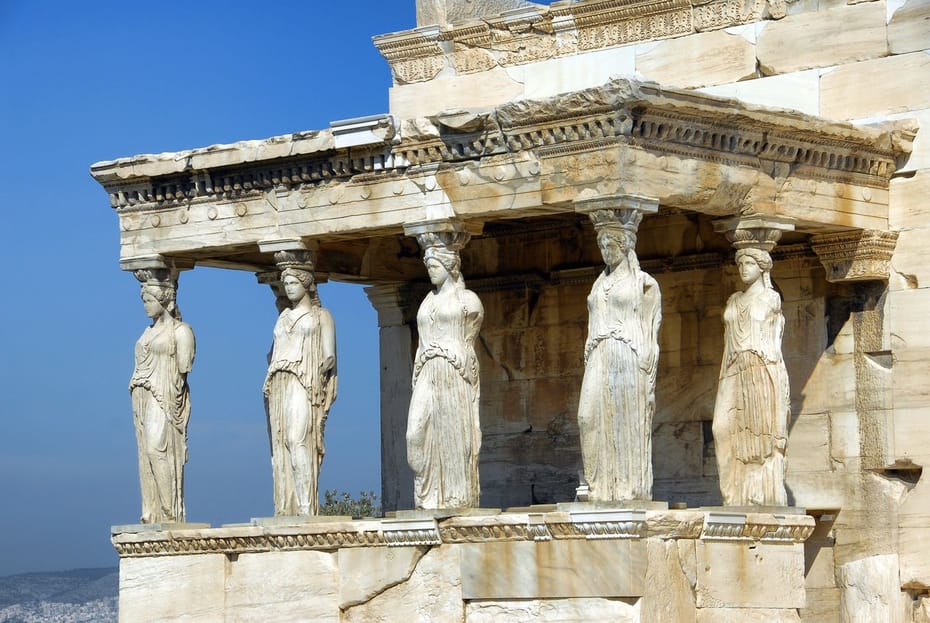 ATHENS SIGHTSEEING WITH ACROPOLIS, TEMPLE OF ZEUS, TRILOGY & ATHENS BY NIGHT
Begin your day with a delightful breakfast before embarking on our panoramic tour of the Athenian Neoclassical Center.
Prepare to be amazed as we visit iconic landmarks such as the Parliament, Tomb of the Unknown Soldier, University, Library, National Academy, Ilion Palace, Temple of Zeus, Hadrian's Gate, Panathenaic Stadium, and many more captivating sites. Our knowledgeable English-speaking tour guide will share fascinating insights into their rich history and significance.
Next, we'll make our way to the awe-inspiring "sacred rock", the magnificent Acropolis and the renowned Acropolis Museum. Rest assured, the entrance fees for both sites are included. After exploring these remarkable treasures, you'll have the choice to return to your hotel or venture into the charming and picturesque streets of Plaka for your own adventure.
In the evening, we've curated a guided walking tour through the enchanting districts of Anafiotika, Thissio, Monastiraki, and Plaka, showcasing the true beauty of the capital.
Greca Tip: Don't miss the opportunity to explore the delightful shops in Plaka, offering alluring items like ceramics, musical instruments, handmade jewelry, and specialty food shops overflowing with olives and spices. It's a shopper's paradise waiting to be discovered!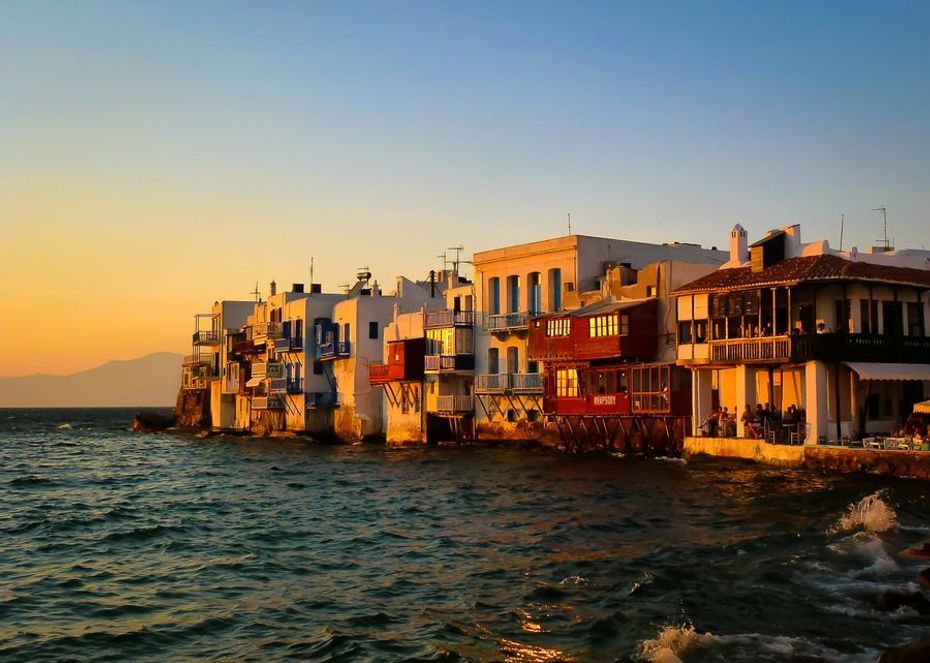 FROM ATHENS TO MYKONOS - NAVIGATING THE AEGEAN LIKE ODYSSEUS
Embark on an exciting journey as we transfer you to the vibrant port of Piraeus. From there, you'll set sail on a ferry bound for the famous island of Mykonos. Bask in the perfect timing of the crossing, enjoying the sun-drenched deck and immersing yourself in the captivating shades of the Aegean Sea.
Mykonos, known as the "heap of stones" or the "rocky place," holds a rich history. According to legend, it was named after Mykonos, the heroic son of King Anius of Delos. As you arrive on this cosmopolitan island, our friendly English-speaking representative will warmly welcome you. They'll assist with your hotel transfer and introduce you to the enchanting charms of Mykonos.
The remainder of the day is yours to unwind and embrace the laid-back island lifestyle. Immerse yourself in the unhurried pace embraced by the locals, allowing yourself to truly relax and soak in the beauty of Mykonos.
Greca Tip: For a swifter journey, consider selecting a fast ferry during the reservation process.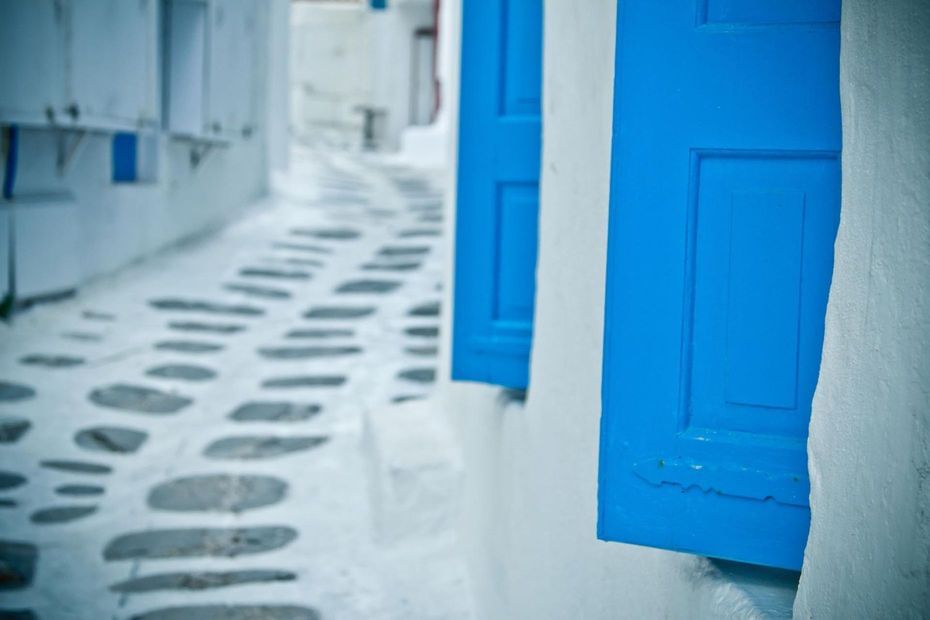 MYKONOS: RELAX, SUN, BEACH AND HISTORY
Free day to enjoy this magnificent island. Mykonos is the meeting point of the international "jet set", famous for its wonderful beaches, the dazzling shops and vibrant nightlife.
The island's cuisine is mainly Mediterranean, which means that vegetables and olive oil are an integral part of the daily menu, together with certain spices (oregano, basil ...) as well as fish and seafood dishes.
Just a short distance away by ferry, there is the historic island of Delos, which, according to Greek mythology, was the birthplace of Apollo and Artemis. This small island, inhabited since 3000 B.C., was one of the most important cultural centers of antiquity.
Greca Tip: We recommend hiring a car or a motorcycle to venture out on the island, experience the local customs and feel like a Mykonian too.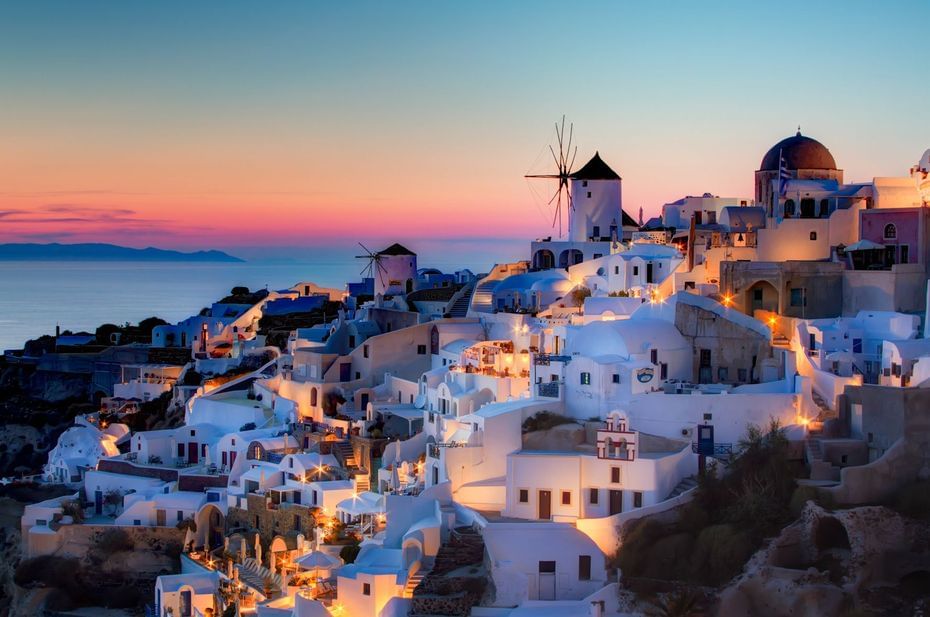 FROM MYKONOS TO MAGICAL SANTORINI
After a tasty breakfast, appreciating life like a Greek, we will pick you up at the agreed time, in one of our private vehicles, to drive you to the port, where you will continue on to your next destination, the island that is an inexhaustible source of inspiration, Santorini. As the ferry approaches the port, you will admire the capital city of Fira, with its white houses perched on the cliffside and facing the volcano.
Upon disembarkation, one of our English-speaking representatives will welcome you, escort you to your hotel and introduce you to some of the most outstanding features of this picturesque island. The rest of the day is free for you to wander through the narrow streets and become part of this amazing world.
Greca Tip: Sit back and enjoy one of the most beautiful sunsets in the world from one of the coffee shops in glamorous Oia.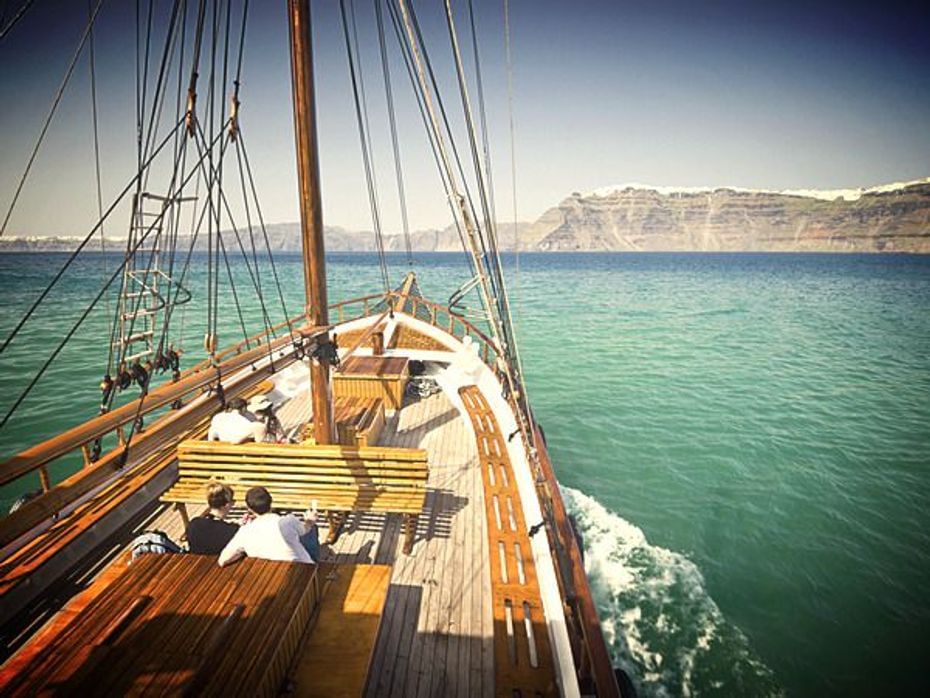 DISCOVERING SANTORINI
Free day to explore, at your own pace, the magical island of Santorini, considered to be the lost continent of Atlantis. The name of the island was given by the Venetian Giacomo Barozzi due to the presence of a chapel dedicated to Saint Eirini.
Optionally, you may choose to go on a dazzling sailboat tour that will take you over to the small islands of Santorini Caldera, Nea and Palea Kameni, with the hot springs of green and yellow waters.
Greca Tip: On this free day, we recommend exploring the island, tasting its wine and its excellent local cuisine. We cannot miss tasting the tomato keftedes (a kind of tomato balls), the fava dishes (a vegetable smaller than a pea), and the cheese called Chloro. Here is a catamaran cruise with wine tasting in Santorini you may want to take.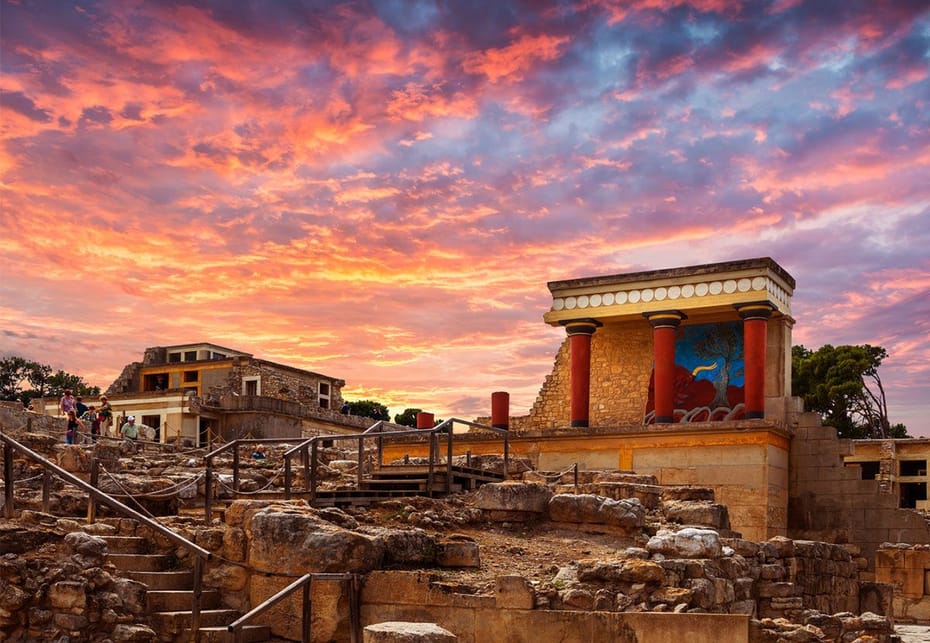 FROM SANTORINI TO HERAKLION, CRETE - HOME OF MINOTAUR
At the appointed time, we will transfer you to the new port of Santorini, Athinios. There, you will board the ferry bound for the largest island of Greece, Crete. More precisely you will arrive at the port of Heraklion, the capital of the island and home of the legendary King Minos and his Minotaur.
Heraklion was the most important city of the Minoan civilization and it literally means the glory of the goddess Hera. The Palace of Knossos, the oldest palatial complex in Europe, is located in Heraklion.
Upon your arrival, you will collect your rental car and drive to your hotel.
Greca Tip: To rent a car, please check out the car rental requirements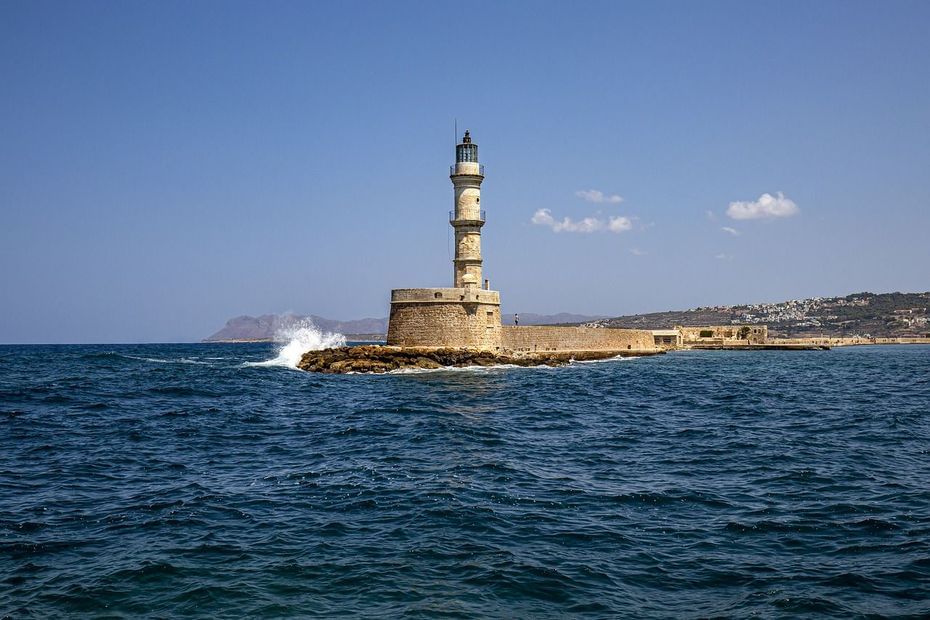 FROM HERAKLION TO CHANIA
Thanks to the rental car we have arranged for you in this program, you can set out on your adventure the way you have planned it and at your own pace. Chania is located in the western part of this incredible island and on your way there you will drive on well-maintained roads.
We suggest that you make your first stop at the Palace of Knossos, home to the legendary King Minos and the ferocious Minotaur. We also recommended visiting Rethymnon, a city nestled between breathtaking mountains and the deep blue of the Mediterranean.
During this trip from Heraklion to Chania you will have the chance to explore and get closer to the majestic interior of the island.
Upon your arrival in Chania, you will check in at your hotel and enjoy a good night's sleep.
Total distance: 140 Km
Greca Tip: You can visit the picturesque and traffic-free old town of Chania for some jewelry and pottery, local crafts, traditional Cretan knives, olive wood, natural products made with local herbs, oils and plants.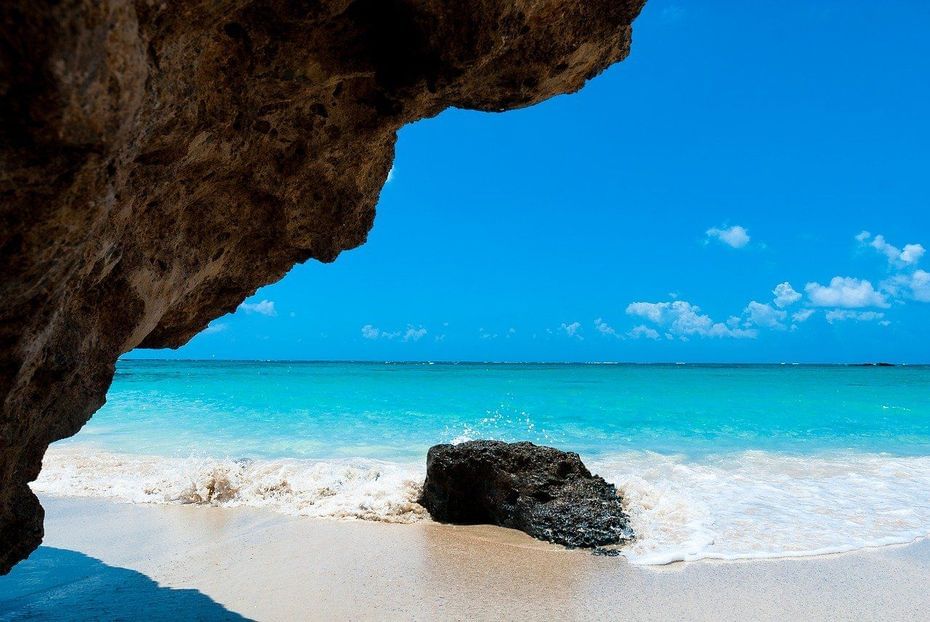 CHANIA TOWN AND COUNTRYSIDE
On this free day we recommend that you make the most of your rental car to discover the wonders and hidden gems that have ranked this city amongst the main European holiday destinations.
Not to be missed are the stunning beaches of Balos, Elafonissi or Falassarna and if you love trekking, then a visit to Samaria Gorge is obligatory.
Greca Tip: Explore the town of Chania, its Venetian Harbor, the narrow shopping streets, waterfront restaurants and discover the "inner Crete" through its mountain villages.

FROM CHANIA TO HERAKLION, THE RETURN
Your day in Chania is not over yet! You still have time to rest, go shopping or continue exploring the places of interest or beaches that you marked as important, but did not quite found the time to visit. In mid-afternoon, you will get ready for your return to Heraklion. You will check into your hotel, enjoy your evening meal and a cool drink in one of the incredible restaurants scattered throughout the Cretan capital.
Greca Tip: You can try Dakos, Paximadi (rusks) with chopped tomato, fresh cheese, herbs and olive oil placed on top.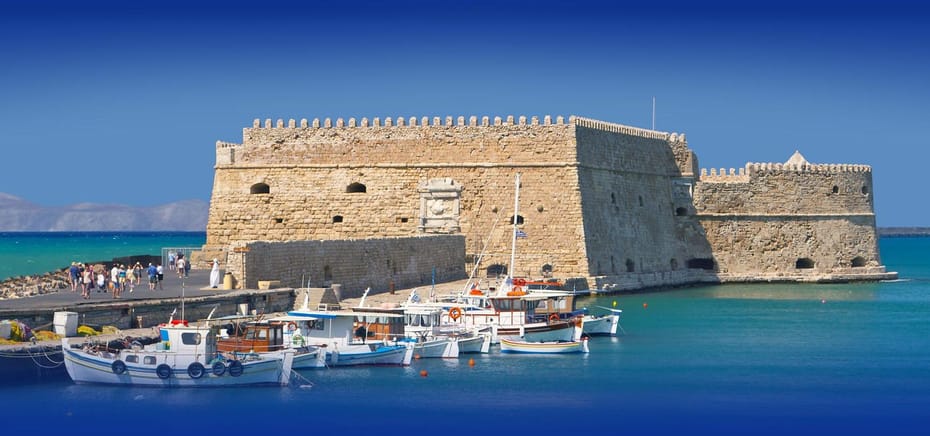 FROM HERAKLION TO RHODES
At the time indicated, you will arrive at Heraklion airport and return your car to the car hire company's station. You will then board your flight to Rhodes, the island, which was the proud host of one of the seven wonders of the ancient world, "the Colossus of Rhodes".
Upon your arrival, one of our English speaking representatives will be waiting for you at the airport to welcome you, escort you to your hotel and comment a little more on the highlights of this beautiful island. The rest of the day is free for you to explore Rhodes at your own pace.
Greca Tip: Visit the Palace of Grand Master, the Street of the Knights, the old port of Mandraki and Hippocrates Square in the medieval Old Town of Rhodes.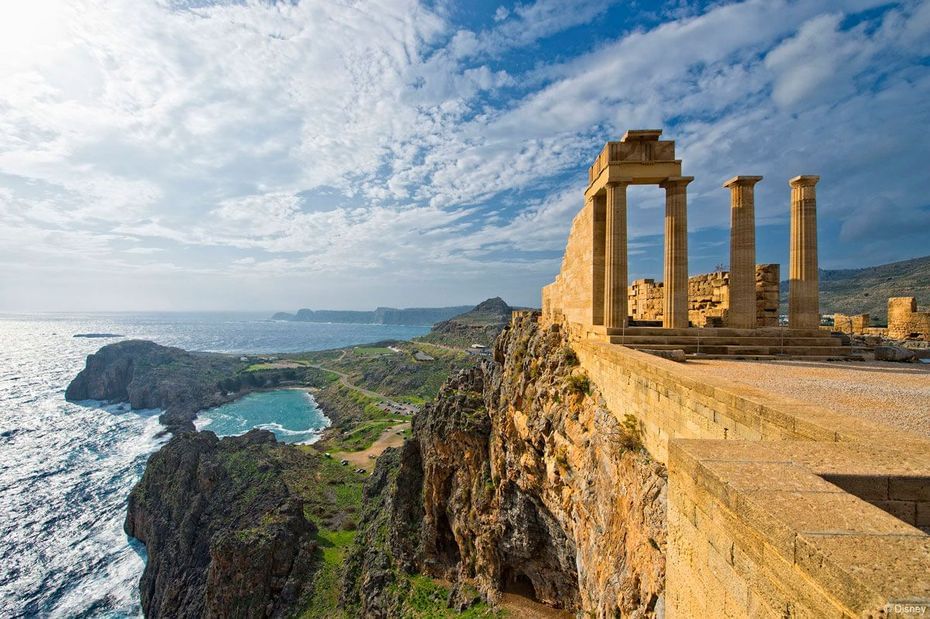 RHODES - HOME OF THE COLOSSUS
After a rich breakfast, you will have a whole day to enjoy this incredible island at your own pace.
We suggest a visit to Lindos one of the three major towns of ancient Rhodes, thanks to its great naval power. The remains of the Acropolis of Lindos, a natural watchtower facing the open sea and built on a steep rock 116 meters above sea level, is an eloquent witness to the town's long standing power and wealth. After your visit you can relax in the azure sea at Saint Paul's Bay.
Greca Tip: You can also visit the Valley of the Butterflies, a habitat of unique value and incomparable beauty with lush vegetation and streams along cleverly laid paths.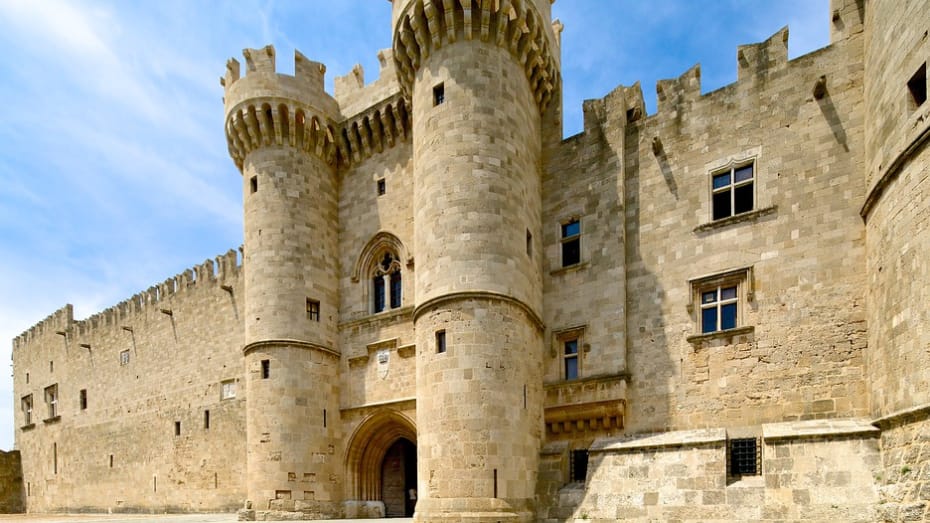 GOODBYE RHODES...FAREWELL GREECE!
At the agreed time, our representative will transfer you to Rhodes airport, where you will board your flight back to Athens.
Upon your arrival you will connect to your international flight, which ideally should depart after 12:30 pm.
Having spent a few fantastic days with Greca Travel, we hope to see you again soon to create new and exraordinary moments that will be lovingly etched in your memory.
Have a nice trip! or as Greeks say: "Kalo taksidi!"
Greca Tip: Before you leave Rhodes make sure you try some of the island's traditional delicacies, such as Pitaroudia, chickpea fritters and melekounia, a healthy dessert with sesame and honey.