Check Availability & Price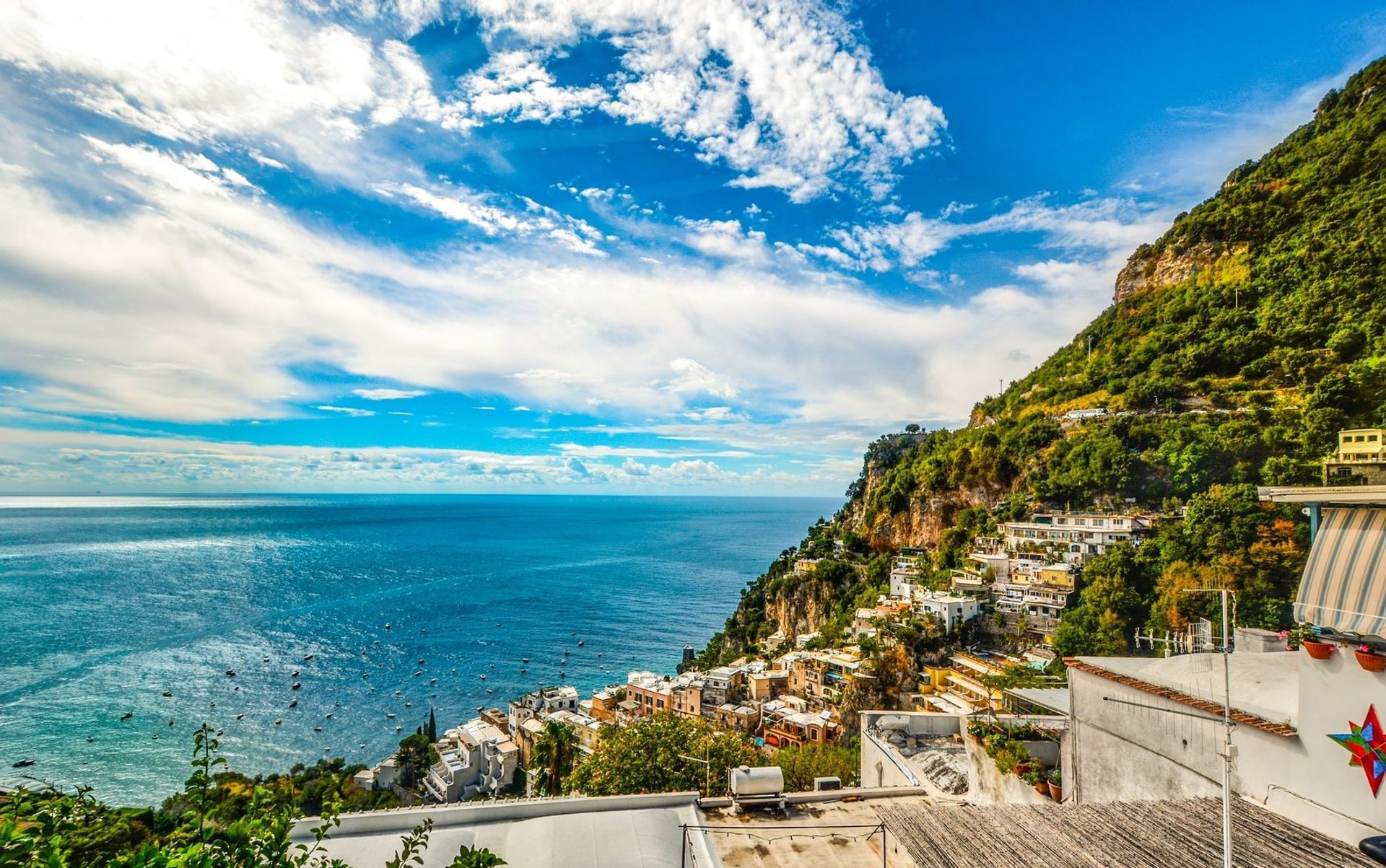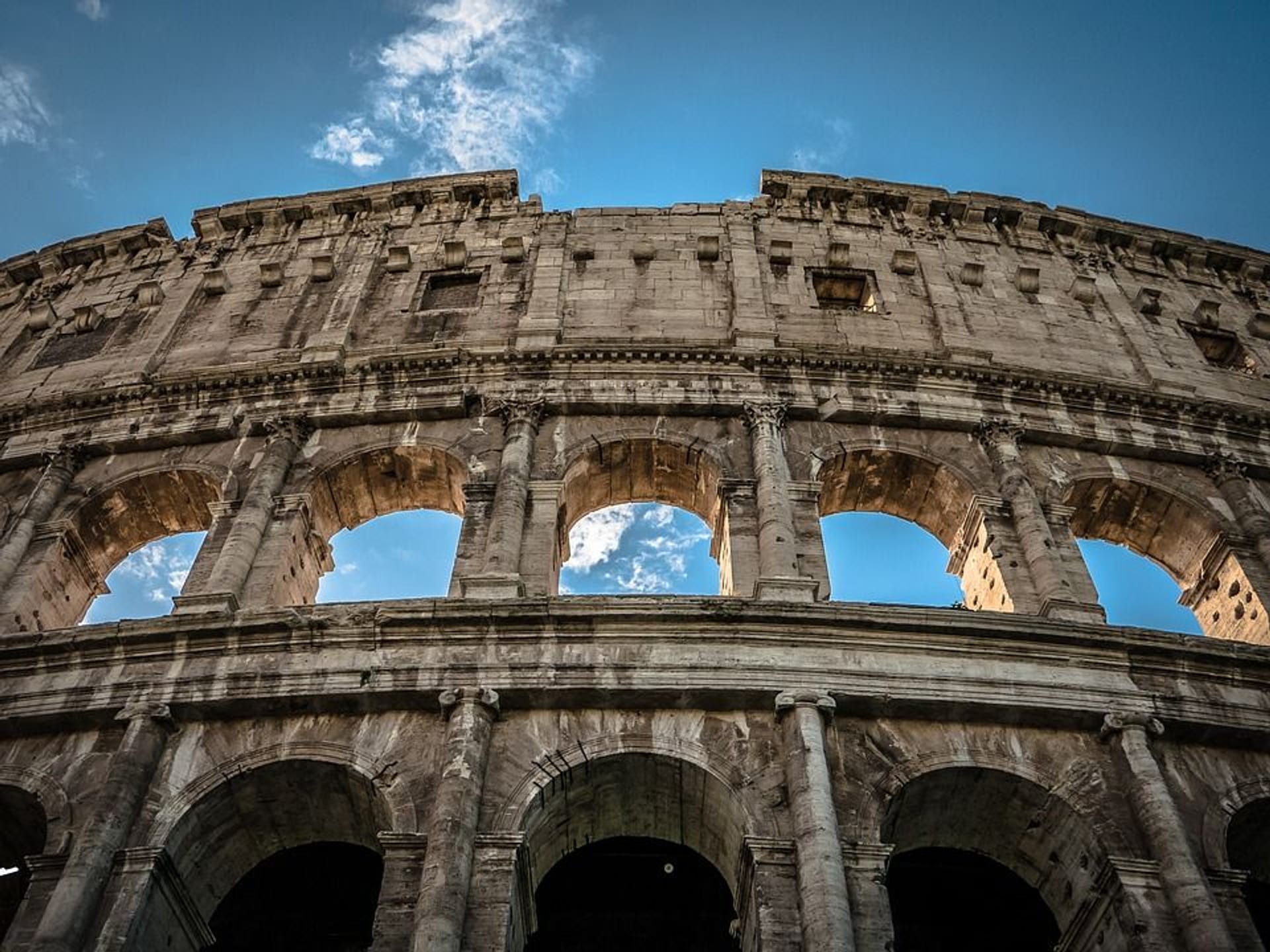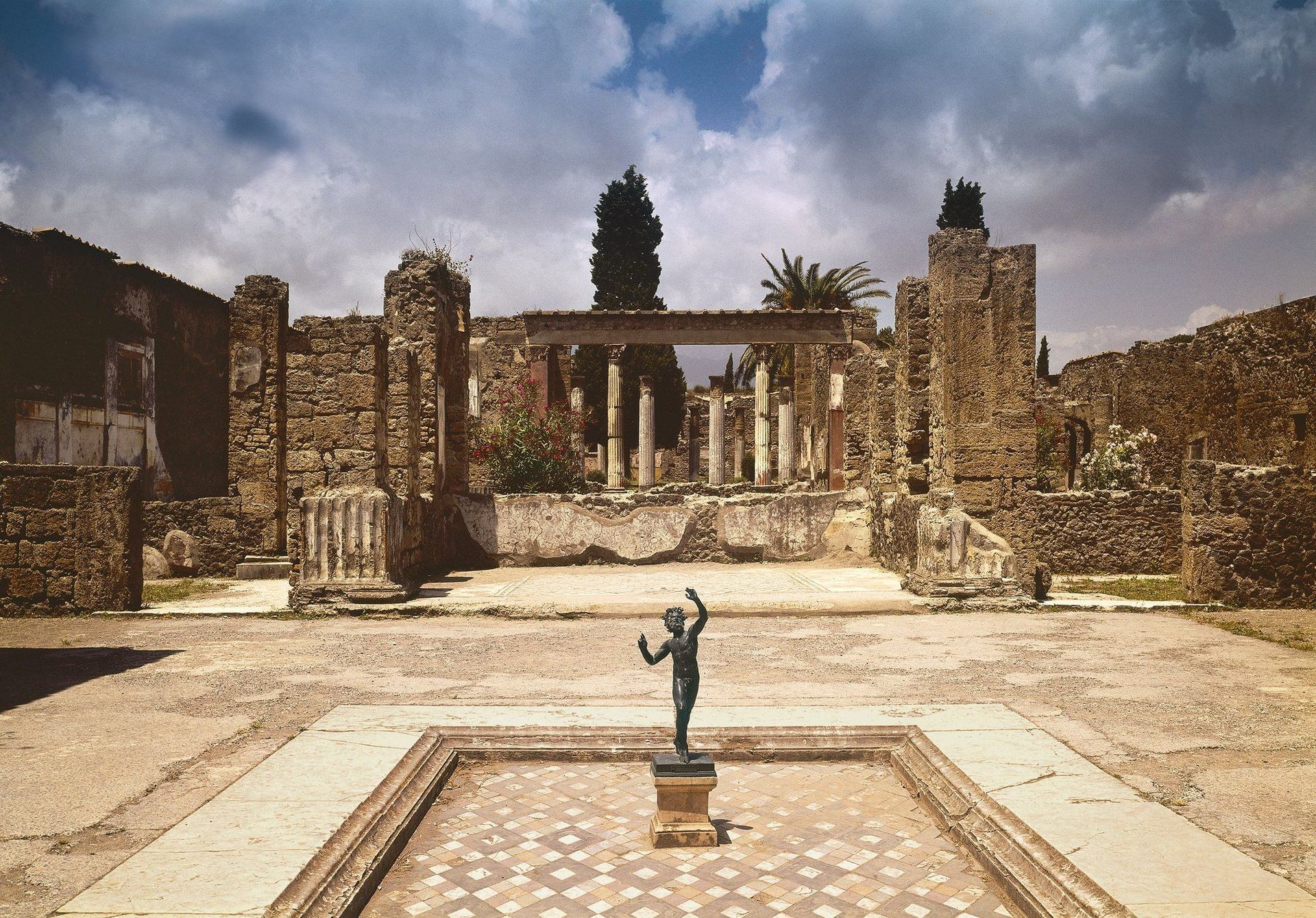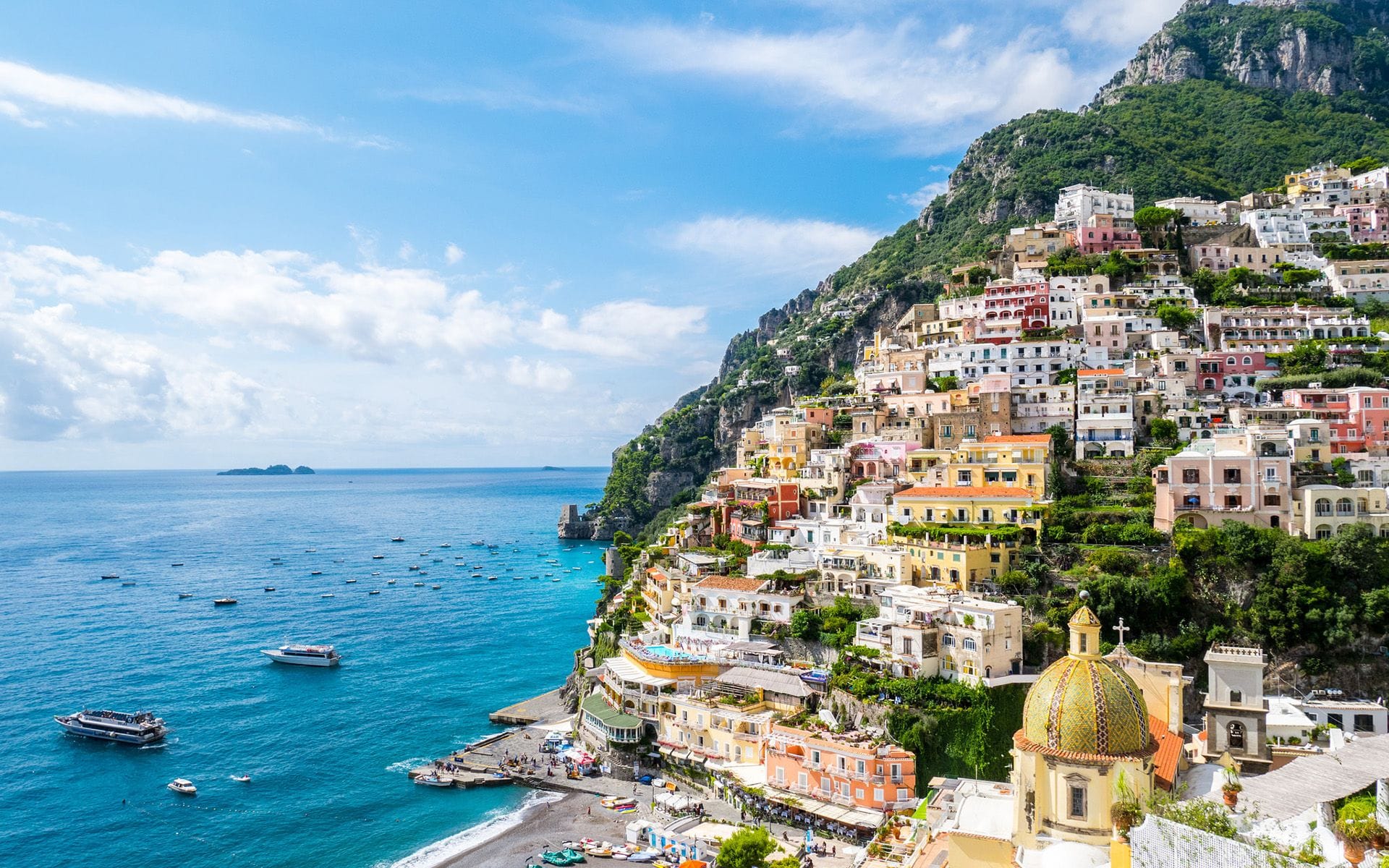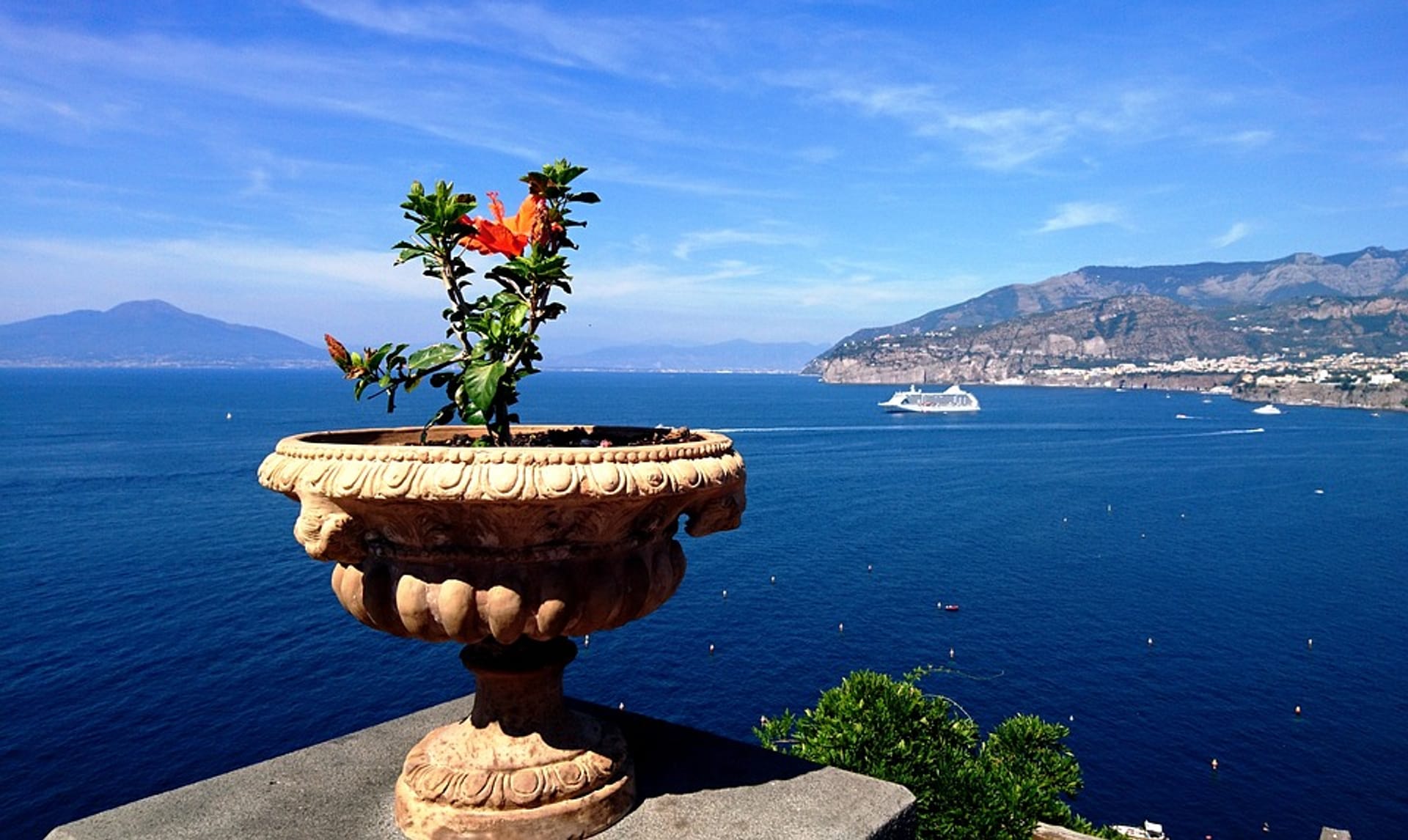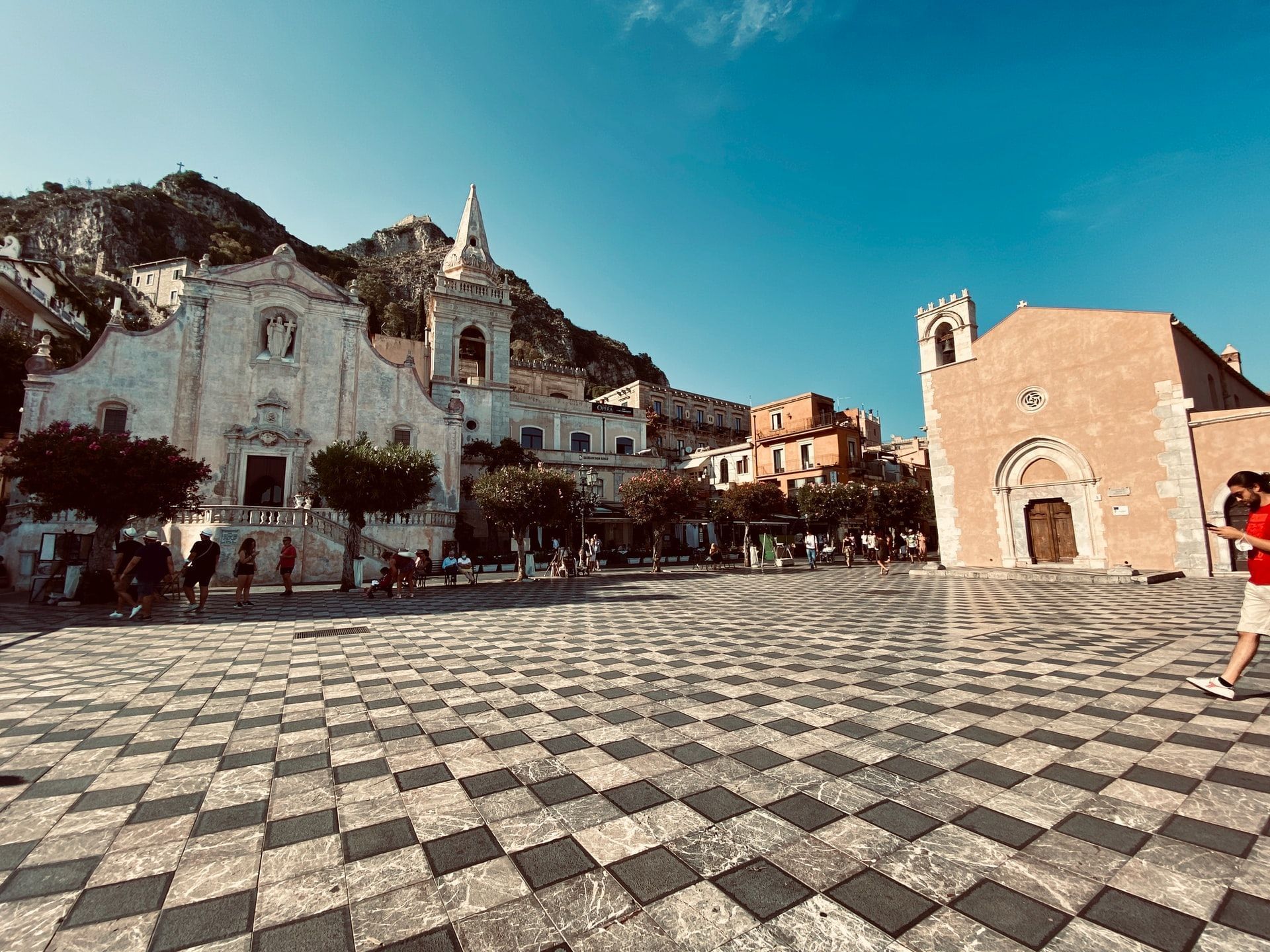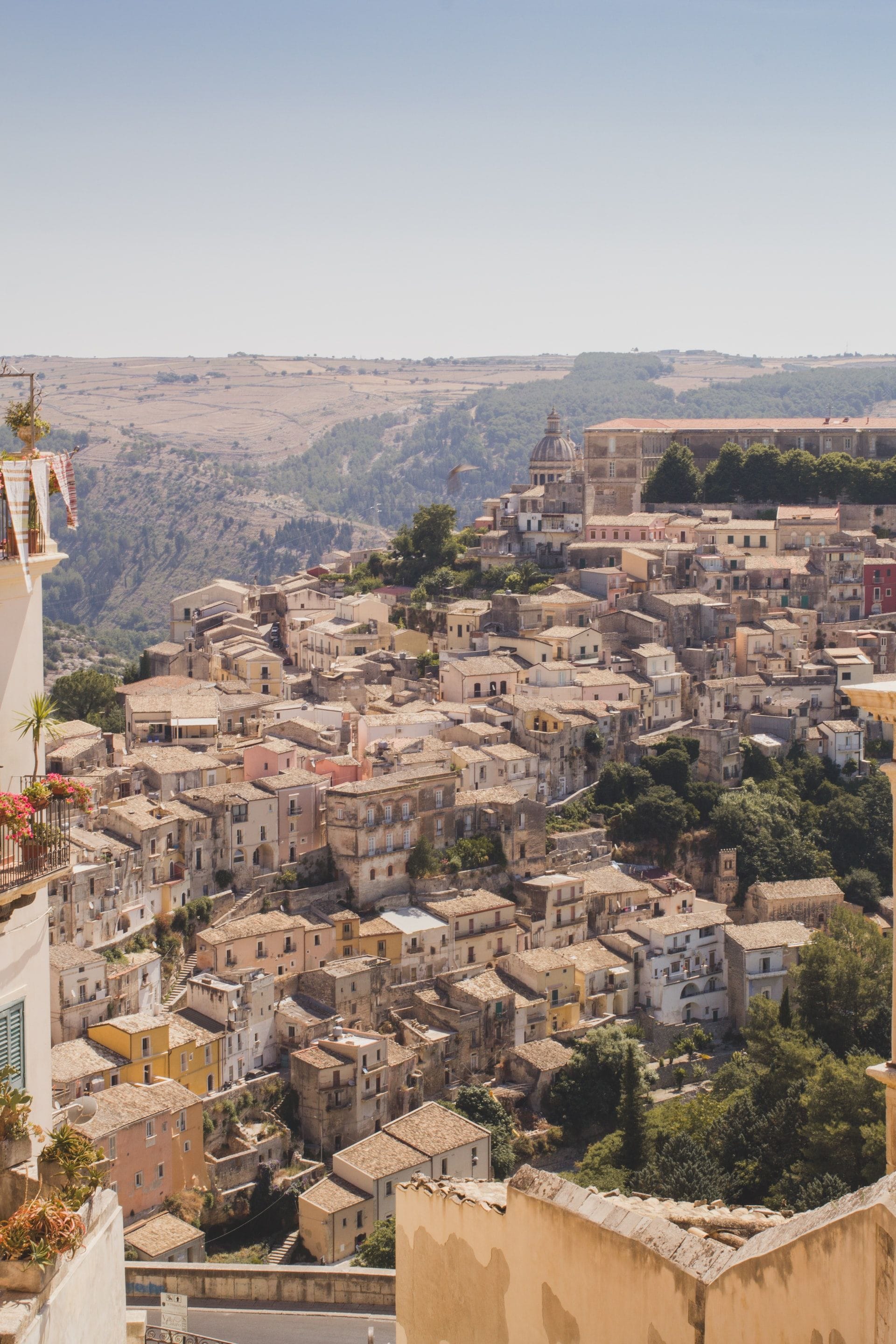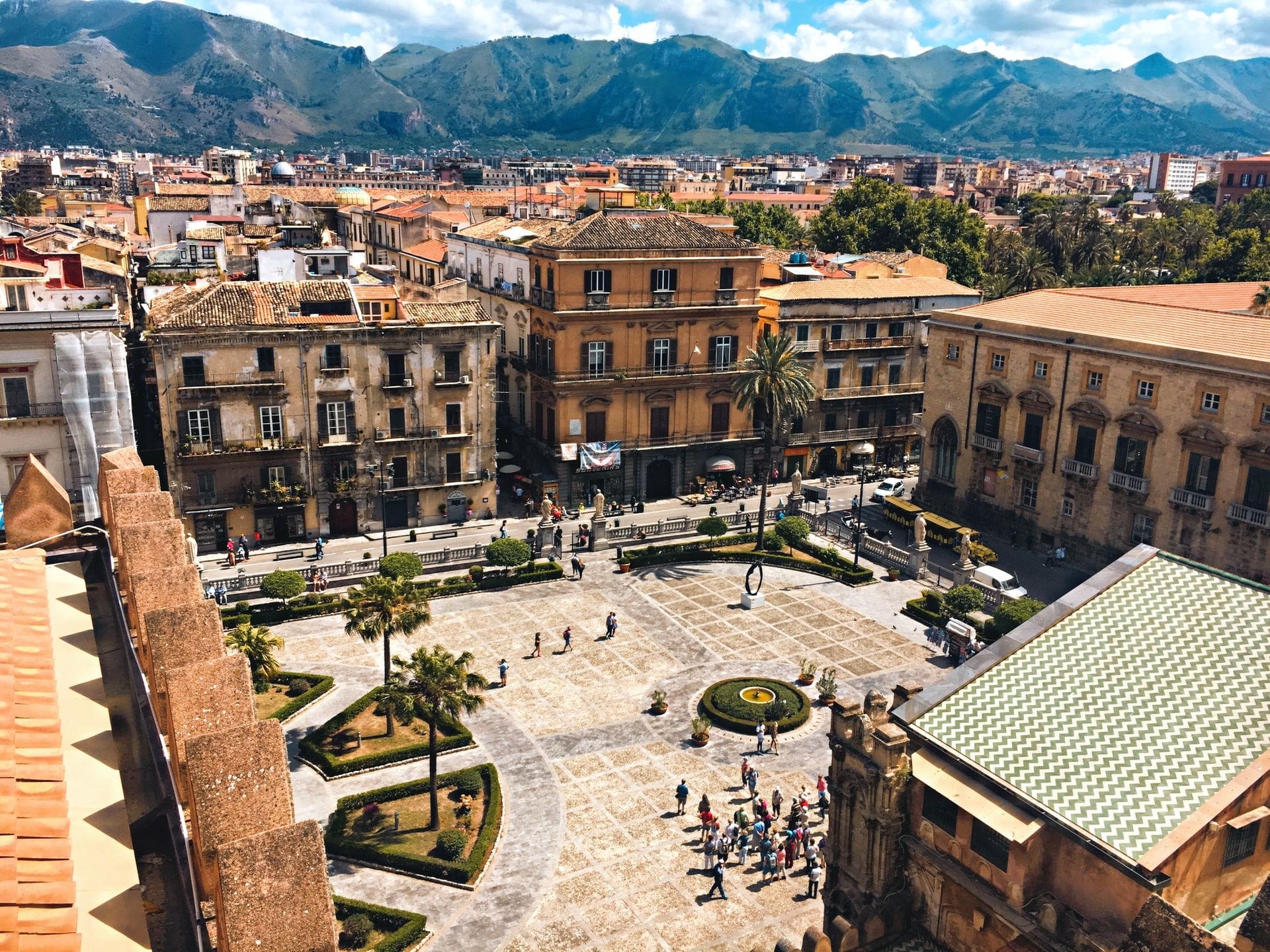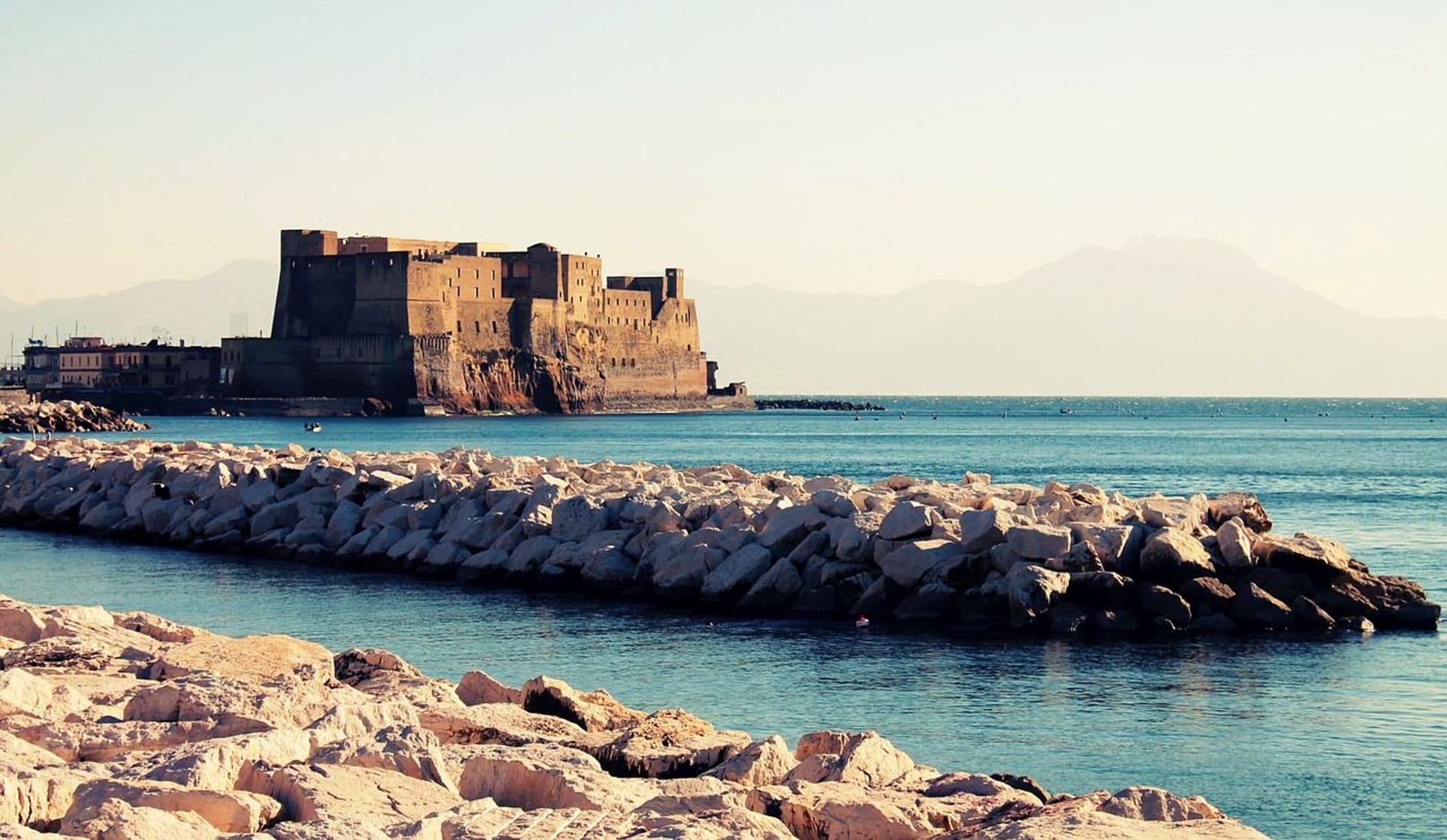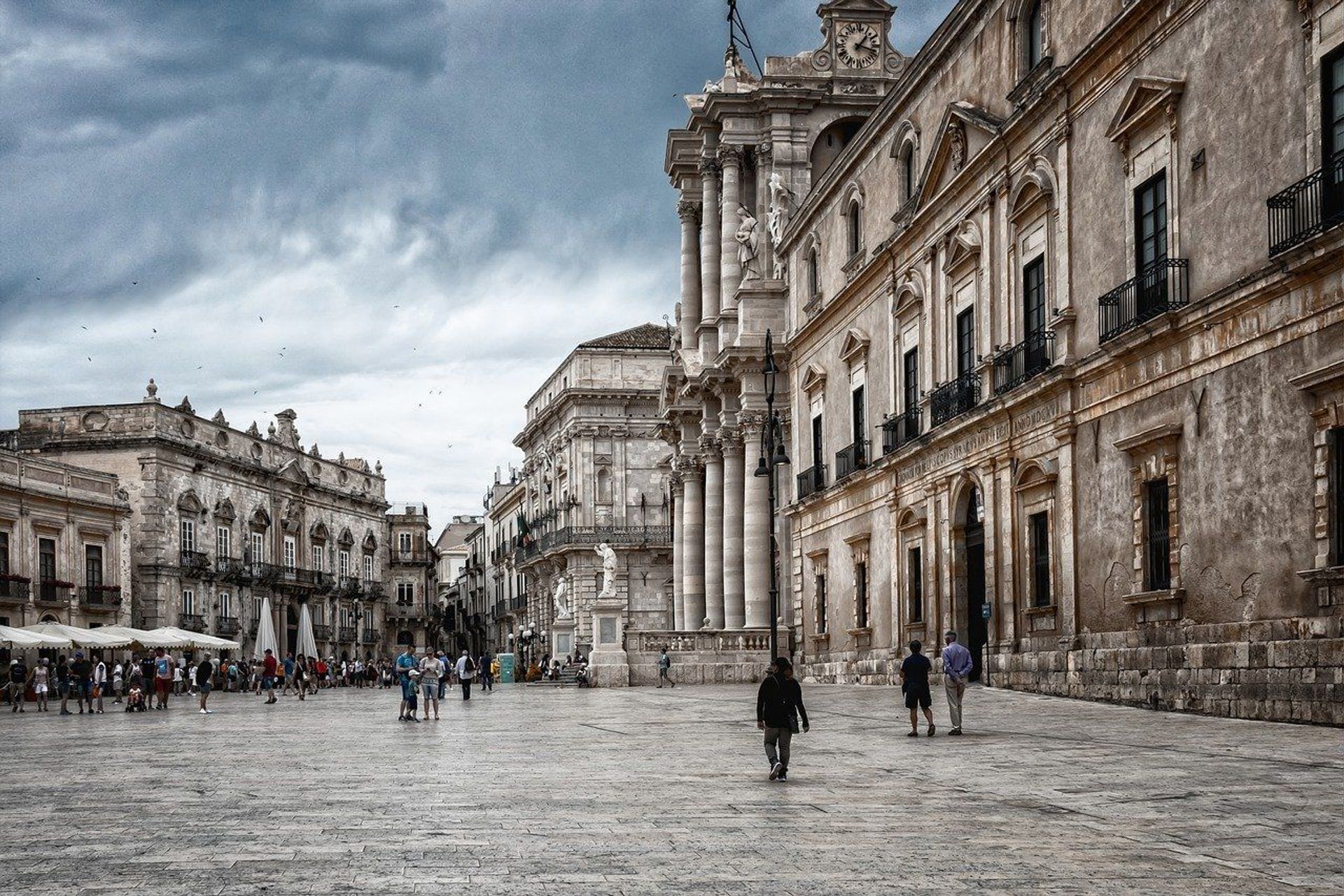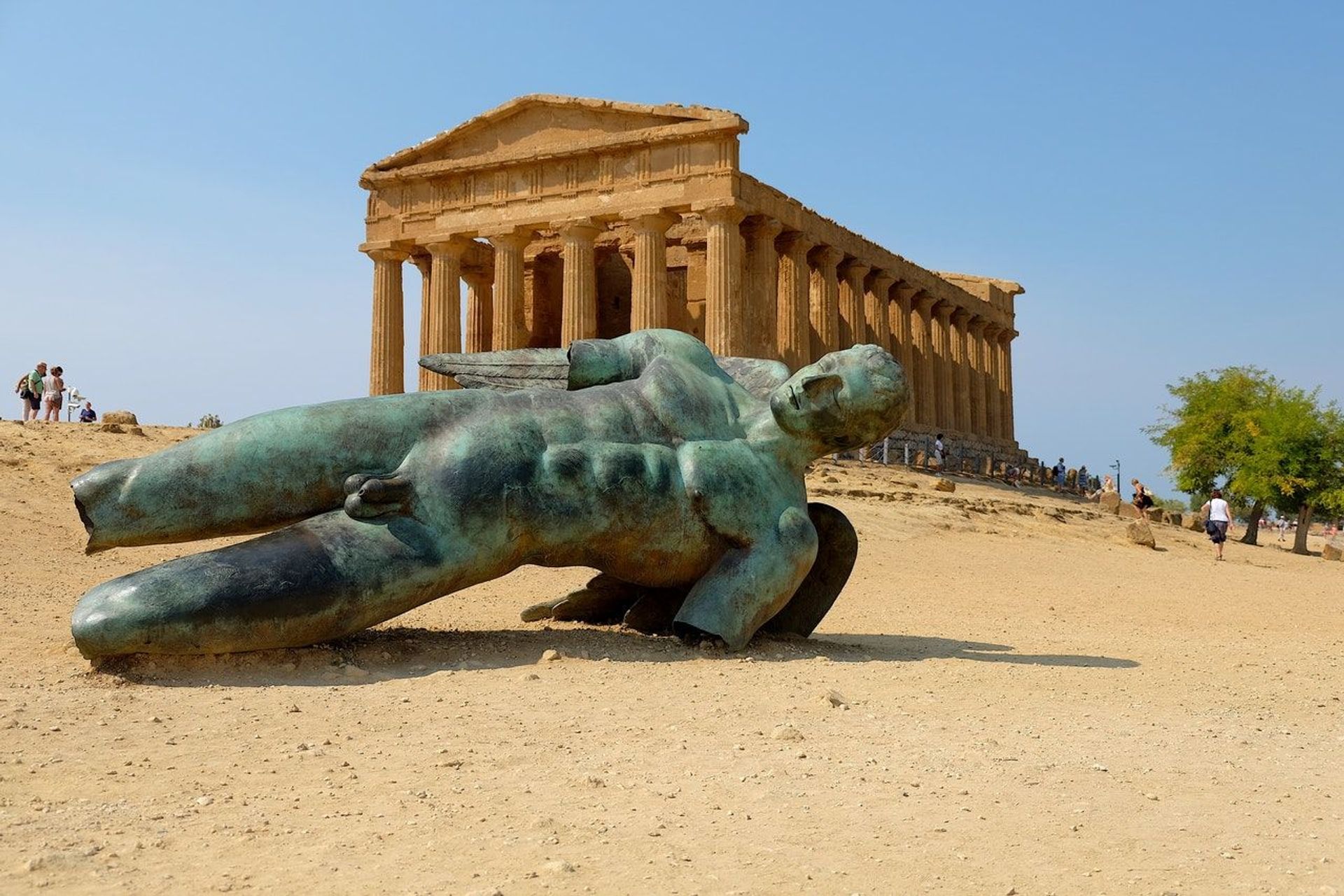 TOURING THE MEDITERRANEAN
Touring The Mediterranean
Rome, Naples, Pompeii, Sorrento, Capri, Palermo, Monreale, Erice, Saline della Laguna, Agrigento, Piazza Armerina, Ragusa Ibla, Noto, Syracuse & Taormina
Selected departures on Sundays from April to October, from Rome.
Book Now! All our programs in up to 12 installments without interest
What is included in this package
1-night accommodation in Rome in a 4* hotel.
2-night accommodation in Sorrento in a 4* hotel.
2-night accommodation in Palermo in a 4* hotel.
1-night accommodation in Agrigento in a 4* hotel.
1-night accommodation in Ragusa in a 4* hotel.
2-night accommodation in Taormina area in a 4* hotel.
1-night accommodation on board.
Transportation by deluxe bus.
Visit Rome, Naples, Pompeii, Sorrento, Capri.
Visit Palermo, Erice, Saline della Laguna, Agrigento.
Visit Piazza Armerina, Ragusa, Noto, Syracuse, Taormina.
Tour "Exploring Rome at night".
Visit of Pompeii with "Skip the Line" ticket and a "Neapolitan pizza" lunch and a drink.
Visit to the Blue Grotto in Capri.
Entrance tickets to the archaeological sites as mentioned in the itinerary.
Daily breakfast (except for when on board)
3 Lunches.
8 Dinners.
Ferry boat tickets Tirrenia/Sanv - Palermo
All transfers as mentioned in this itinerary.
24/7 Emergency phone line.
Not included & Optionals
Personal expenses & Gratuities.
Municipal hotel rates in Italy, to be paid at each hotel directly.
Drinks during meals not included (except for lunch in Pompeii).
Add extra pre tour nights in Rome or post tour nights in Taormina

by clicking on "Customize your Program" or in step 1 of the reservation.

International tickets.
Click on the FAQs for more information on hotels and rate
10% discount for groups of 10 travelers or more.
IMPORTANT: In case of bad weather conditions, the boat trip will be replaced with a visit inside the mill "Mulino Ettore e Infersa".
Customize it now
Easy and risk free. We will clear up your doubts!
We'll reply in less than 24hrs. Contact us Now!
Package Tour Itinerary: Touring The Mediterranean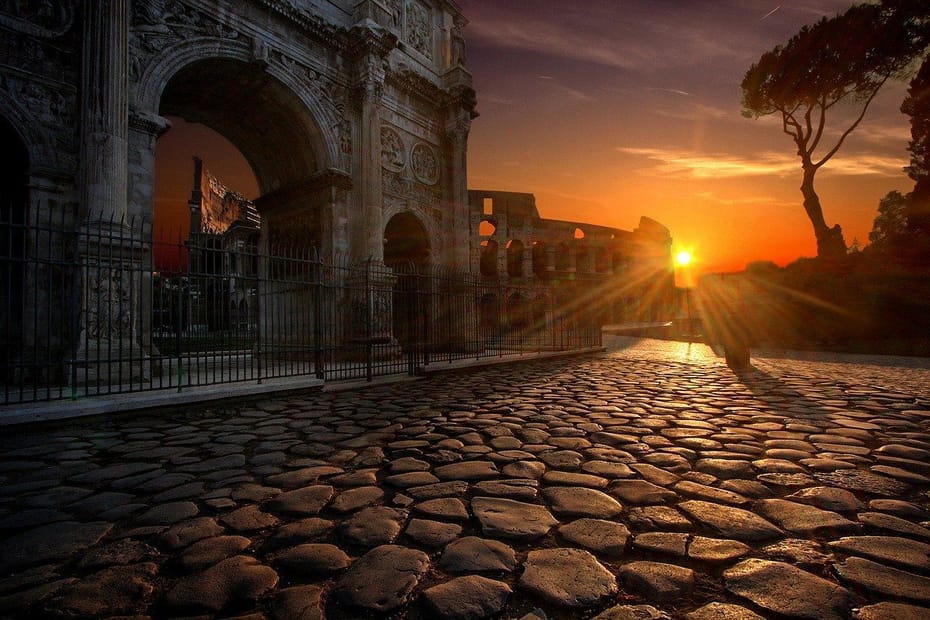 BENVENUTI A ROMA!
Upon your arrival at Rome airport, one of our representatives will be waiting for you to welcome you and transfer you comfortably and quickly to your hotel. The rest of the day will be free for you to relax.
At 07.45 hrs. pick up at the hotel to start your Rome night tour. Together with your local guide you will discover the wonders of Rome at the moment when the sun goes down and the neon lights come on, a romantic way to get to know the Eternal City. This panoramic excursion will take place in a luxury bus and on foot, so as not to miss a single detail of Rome in the moonlight. The tour will ends in Spanish steps area to finisht the visit and relax enjoying a creamy and tasty Gelato . Return to your hotel on your own at the time you want.
Greca Tip: In Rome bars are usually open until 02:00 hrs. in summer and until 24:00 hrs in winter.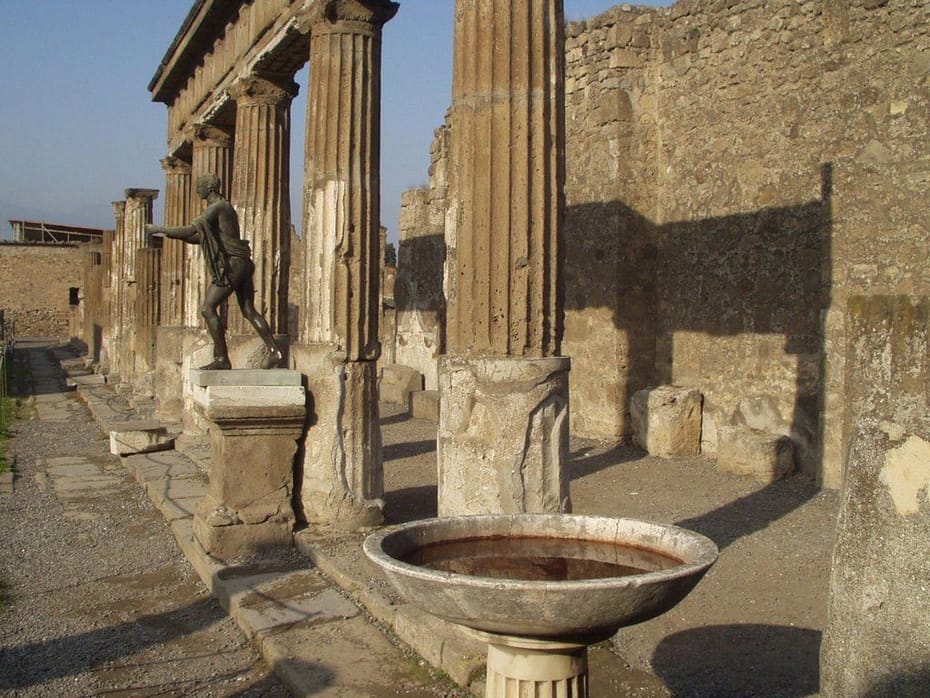 FROM ROME TO NAPLES - POMPEII - SORRENTO
Early in the morning and after a tasty breakfast, you will travel in a luxury bus to southern Italy. Before arriving in Naples you will pass through the regions of Lazio and Campania. Upon your arrival you will go on a panoramic tour of what was the Capital of the Kingdom of the Two Sicilies, starting from Vomerese Hill, one of the upscale neighborhoods of Naples, overlooking greater Naples, Mount Vesuvius, the Bay of Naples, the Tyrrhenian Sea and the island of Capri, full of bars, restaurants and pizzerias. Here you will have free time to enjoy the expansive views and take some great photos. You will climb down to the port of Mergellina, passing along the promenade, where you will admire the Castel dell' Ovo, an imposing castle that rises out of the sea on a small island connected to the mainland by a footbridge, until you reach Santa Lucía, the old fishing district.
Your next stop will be Pompeii, where you will taste the authentic and delicious "Neapolitan pizza". After lunch, you will enter the archaeological zone, a UNESCO World Heritage Site. Buried under a layer of ash and lava by an unforeseen eruption of Vesuvius in AD 79, Pompeii came back to light after almost 1,700 years and the everyday life of an ordinary day in the first imperial era, as if by magic, was left captured in the gestures, in the secrets and in the panic of his last moments. Your guide will explain how people lived at that time until the tragic moment of the fateful eruption of Vesuvius. You will visit the houses that still preserve the frescoes and mosaics of the time.
After the visit, you will travel by bus along the wonderful Sorrentine Coast until you reach the city of Sorrento, a picturesque town, built on a cliff, with the charm of a fishing village and the comforts of a tourist destination. Here you will have dinner (dress code: jacket for men) and rest at your hotel.
Greca Tip: In Sorrento you can buy typical products such as limoncello, walnuts or olive oil.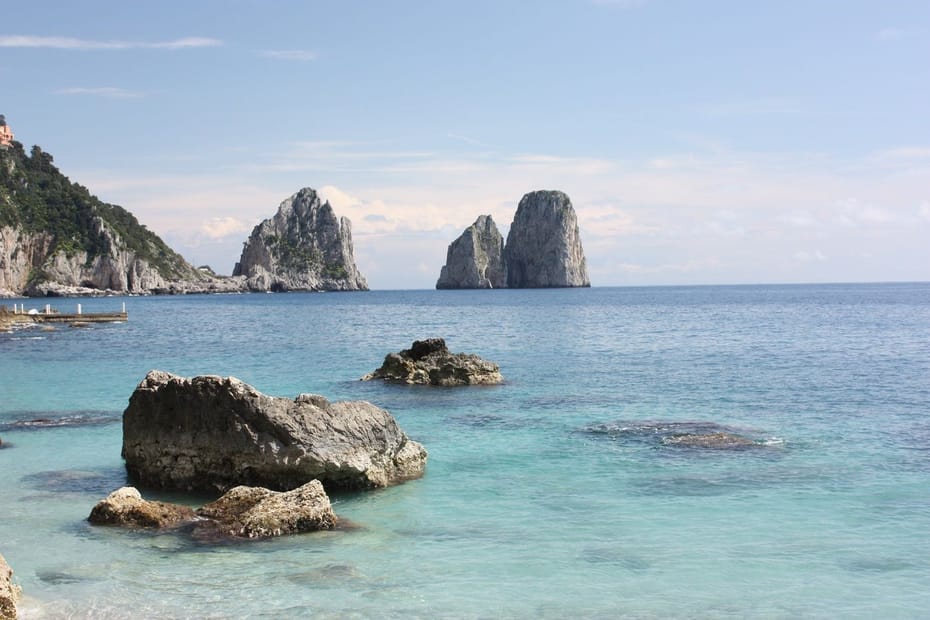 SORRENTO - CAPRI - SORRENTO
After enjoying a delicious breakfast, together with your local guide, you will embark on a short but magical sailing excursion to the well-known Island of Capri, chosen as a vacation destination by the Roman upper class since ancient times. The crossing lasts about 20 minutes and your arrival will be at the port of Marina Grande. Weather permitting, you will join a motorboat trip to the Blue Grotto, the most famous cave in Capri known since Roman times, with an intense blue color that is reflected on its walls and ceiling.
At noon you will enjoy lunch at a local restaurant and then explore the island at your own pace.
After you return back to Sorrento you will enjoy dinner at your hotel and a good night's sleep.
Greca Tip:Please note that since 2019 tourists are banned from carrying plastic to the island of Capri in order to protect the coastline.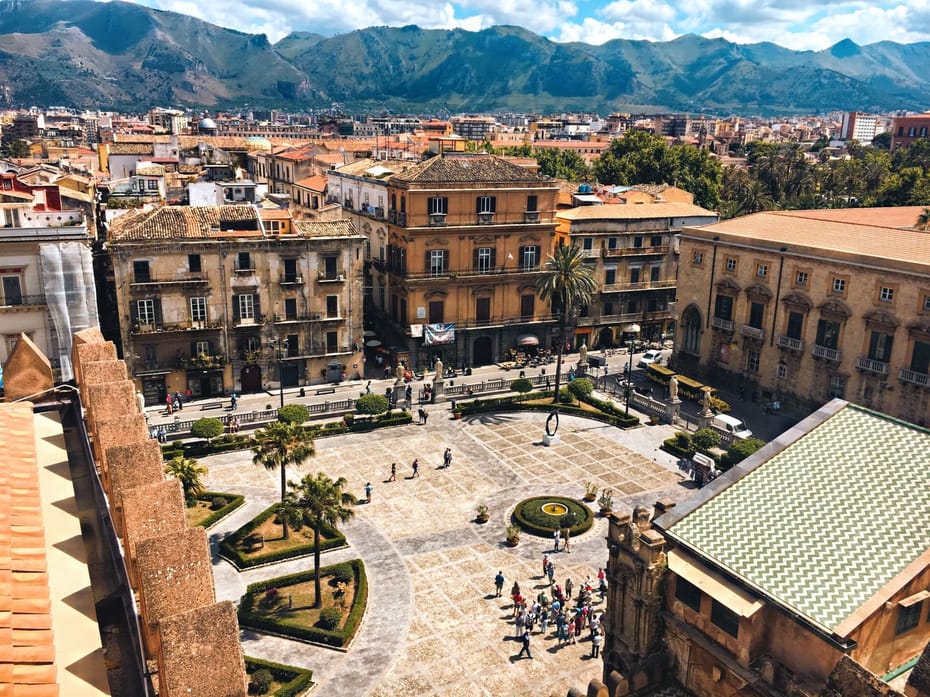 SORRENTO - PALERMO (Overnight on ferry boat)
After having breakfast at your hotel, you can start exploring the city of Sorrento at your own pace.
In the afternoon, you will head for the port of Naples, where you will board on the Tirrenia/Snav ferry to Palermo. You will have sleep overnight on the ferry (please note breakfast and dinner are not included onboard).
Greca Tip: Do not miss the opportunity to walk along the Marina Grande and Marina Piccola in Sorrento.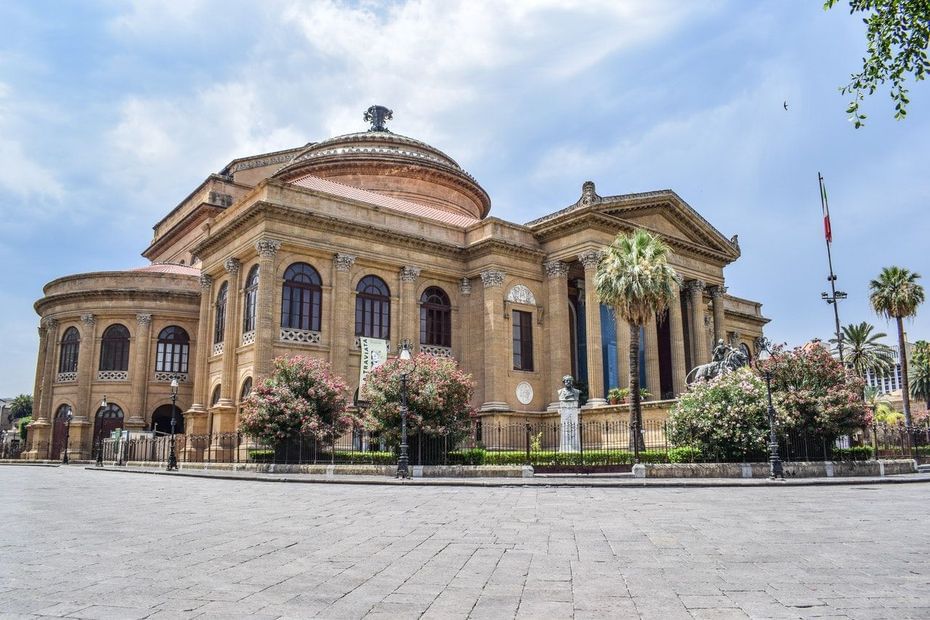 ARRIVAL IN PALERMO
After your arrival in Palermo, you will be transferred to your hotel. You will enjoy a lovely dinner and enjoy a good rest that will prepare you for the next day's adventures.
Greca Tip: As a culmination of your gastronomic experience, try cannoli, the king of traditional Sicilian desserts.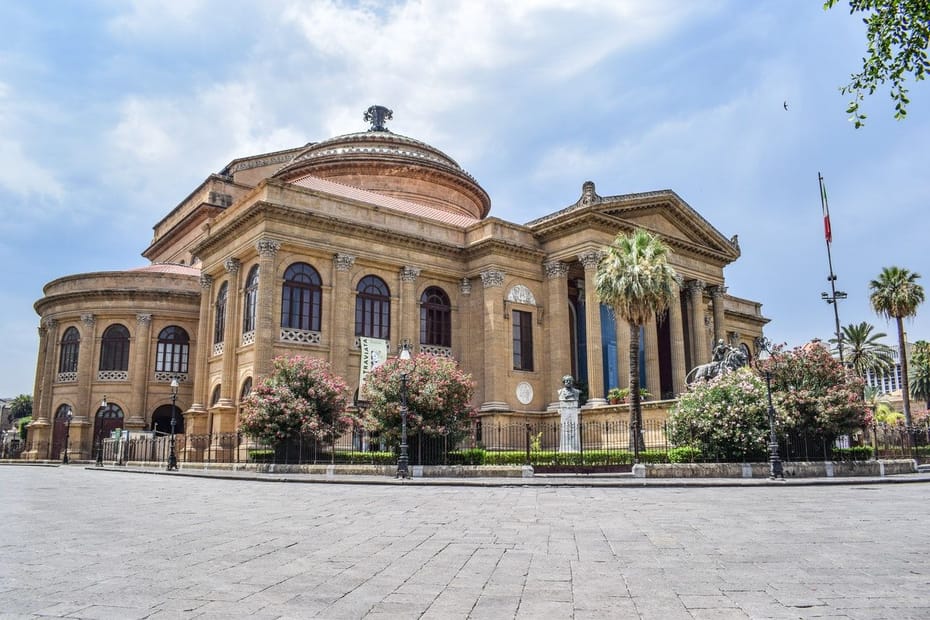 DISCOVERING PALERMO - MONREALE
After enjoying a delicious breakfast at your hotel, you will head for a morning tour to Monreale, inluded in the UNESCO World Heritage Site list, an ancient royal town famous for its almonds, olive oli, citrus fruits and its fine Norman Architecture. You will visit the Cathedral of Monreale, and then have some free time to shop local delicatessen and souvenirs.
When you return back to Palermo, you will join a walking tour of the city wandering around the Old Town and learning about the its 3,000-year history. You will walk through the impressive Cathedral, and admire its arches, cupolas amd mosaics.
You will have some free time in the late afternoon before returning to your hotel for dinner and a good rest.
Greca Tip: The area is renowned for the quality and quantity of its citrus fruits, almonds and olives and extensive vinyards. Try Monreale''s great red, rosé and white wines.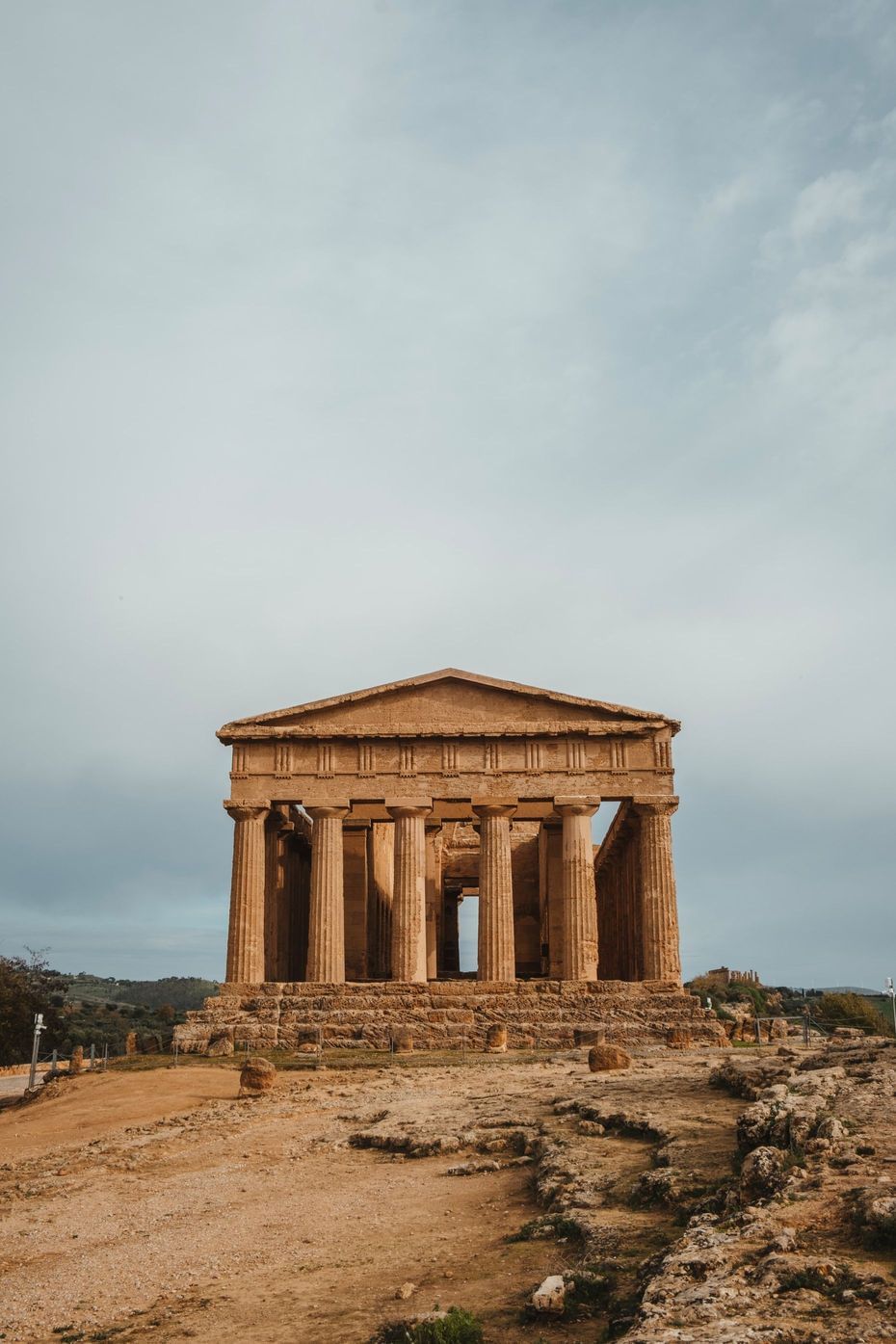 PALERMO - ERICE - MARSALA - AGRIGENTO
Early breakfast and departure to Erice, a medieval village stacked into the side of Monte San Giuliano. Many say that little has changed in the village since the sixth century, and its labyrinth-like twist of lanes is perfect for a cool and pleasant morning amble. Continue to visit the Saline, an extraordinary lagoon, where history, nature, archeology find a perfect synthesis and allow the visitor to try different, unique and charming experiences. Afterwards, we'll set off to Marsala, whose lands are known for its Marsala wine. We'll take part in a sensorial experience, for you will visit a traditional tavern and taste regional products during a light but unforgettable lunch. Return to your coach and travel to Agrigento, your final destination of the day. Visit Ancient Greek monuments and ruins at the Valley of Temples (entrance included) - a UNESCO World Heritage site - and learn
about archaeological relics like the Classical Temple of Concord the Temple of Hercules; the Temple of Jupiter, one of the largest Doric-style buildings. Check in to your hotel in
the evening. Dinner and overnight
Greca Tip: The salt produced around Marsala is highly regarded, and can be purchased at the site.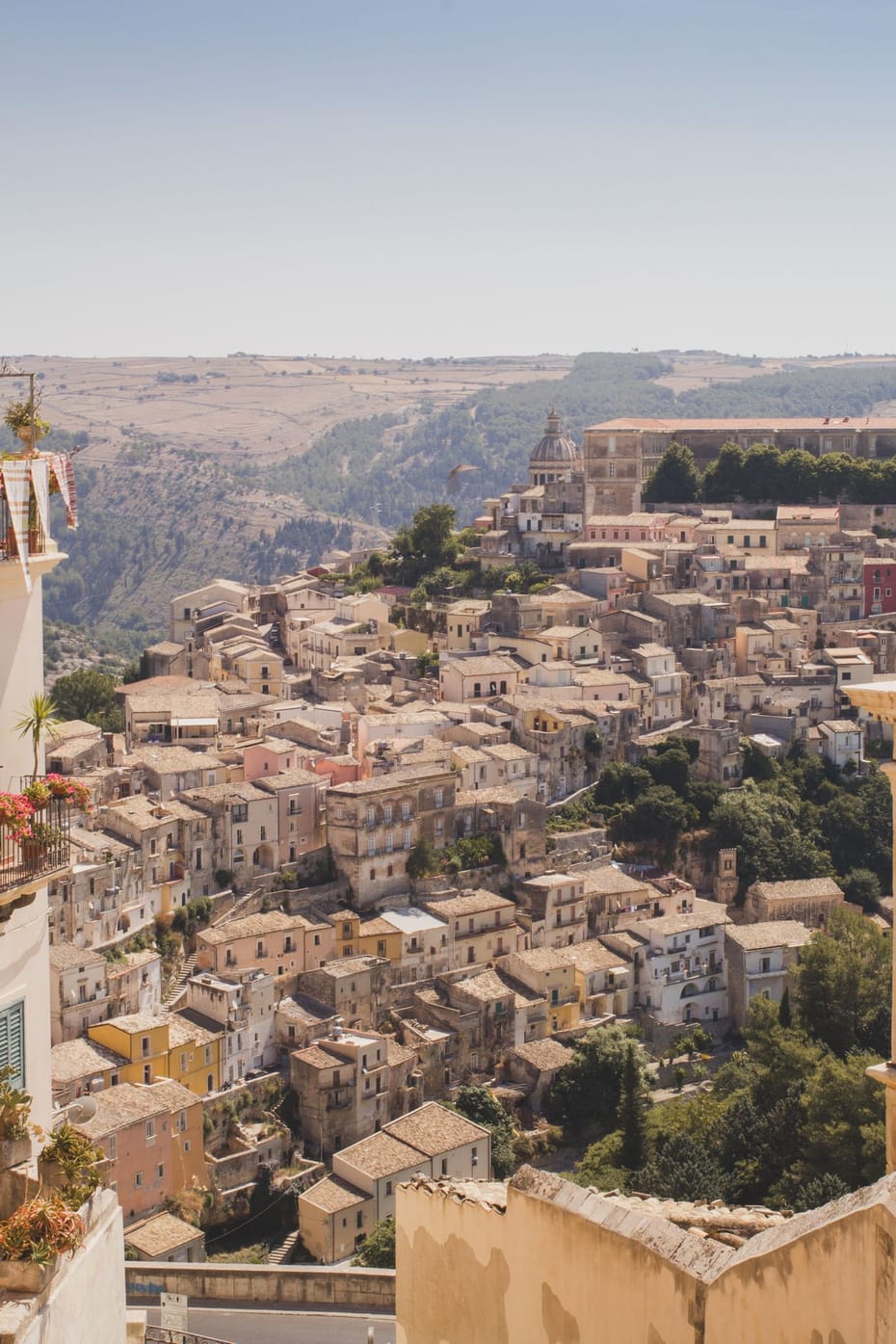 AGRIGENTO- PIAZZA ARMERINA- RAGUSA IBLA-RAGUSA
After enjoying breakfast, you will head to Piazza Armerina, one of Sicily's most frequented tourist spots, to visit the worldwide known Villa Romana del Casale. It was built in the middle of the 4th Century AD as a hunting lodge by a Roman patrician and home to some of the best preserved and extensive examples of Roman mosaics. It was almost completely covered by a landslide in the 12th Century and its magnificence partly rediscovered in the 19th century. It is now a UNESCO Heritage site, thanks to its well-preserved mosaics depicting mythological themes and hunting scenes.
You will then depart for Ragusa, and visit the historical center "Ibla" full with baroque palaces and churches, also listed among the UNSECO World Heritage Sites. You will visit the old gate of San Giorgio, the Giardini Iblei and then you will walk to Piazza Pola to visit the church of San Giuseppe, considered the gem of the area. You will also have the chance to admire the Church of the Souls in Purgatory and the magnificent Cosentini Palace.
You will arrive at your hotel in Ragusa for an overnight stay and enjoy a delicious meal.
Greca Tip: Take the opportunity to buy fresh fruit in the street markets as the price is much lower and the products comes from the farmers themselves.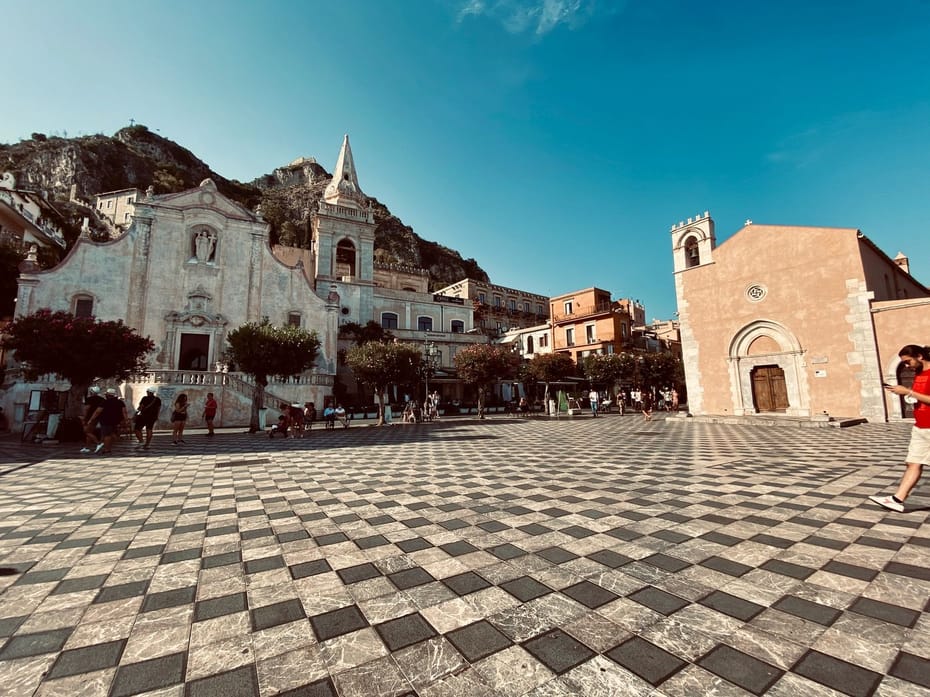 RAGUSA - NOTO - SYRACUSE - TAORMINA
After breakfast you will head to Noto, a picturesque fishing town popular for it's Baroque architecture. You will visit the Cathedral of San Nicolo and then walk around the center.
You will then continue to Syracuse, and visit the famous "Parco Archeologico della Neapolis", where you have the opportunity to admire a huge collection of Geek and Roman ruins from all over Sicily. Also you will visit the Greek Amphitheater and the Ear of Dionysius - an artificial cave. After this tour you will visit the island of Ortygia - home to Baroque churches and medieval palaces.
Late in the afternoon, you will arrive at your hotel in Taormina, enjoy a delicious dinner and a good night's sleep.
Greca Tip: The picturesque old town of Taormina is best explored on a short walk. Depending on the season and the number of tourists, you should plan at least 2 to 3 hours for the walk to see all the attractions and stroll through the shops, nice bars and restaurants.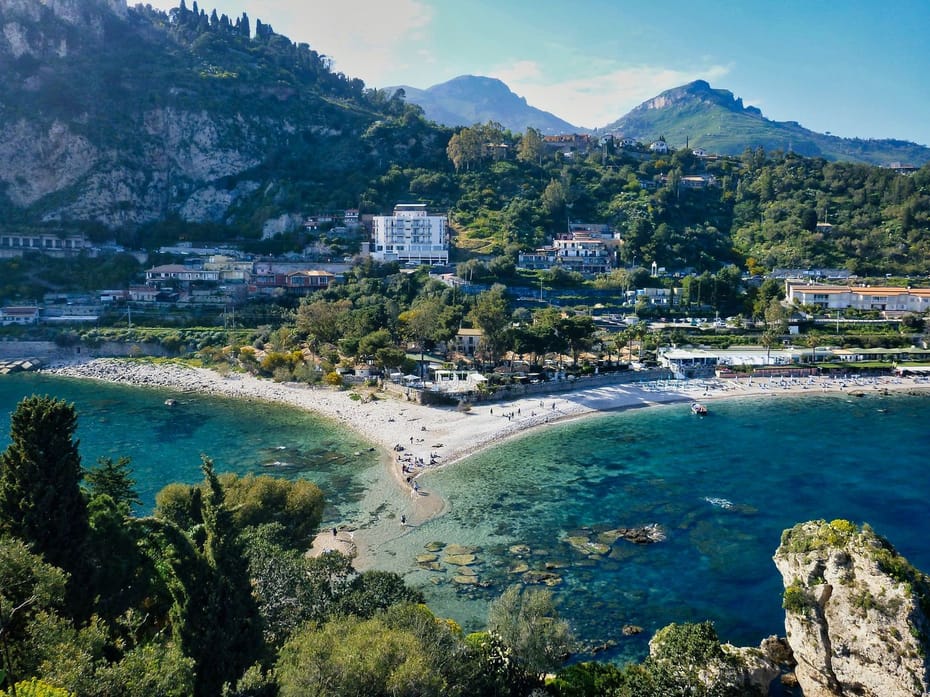 TAORMINA - MOUNT ETNA
After enjoying a delicious breakfast at your hotel, you will travel to Mount Etna, the largest active volcano in Europe and the highest mountain in Italy. The beauty of this place, an icon of Sicily, is based on the fact that for centuries the volcano has created a place where nature, culture and history have come together to give rise to a unique place in the world. Weather permitting, you will have the chance to climb at 1,800m.
After the tour is over, you will return to Taormina and enjoy the rest of the day at leisure. In the evening you will enjoy a lovely dinner at your hotel.
Greca Tip: Taormina can be a good place to try the typical Arancini, the delicious Italian rice balls.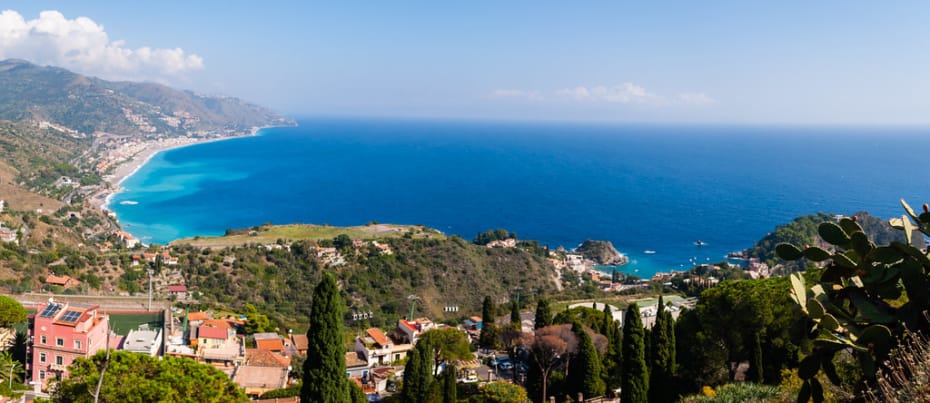 ARRIVEDERCI TAORMINA!
After a delicious breakfast and at the indicated time, we will transfer you to the airport to board your departure flight.
After spending some fantastic days with Greca, we hope to see you again to enjoy some wonderful moments that will remain forever in your memory.
Have a good trip! Or as you say: "Buon Viaggio!"
Greca Tip: You can extend your stay adding more nights at Step 1 of your reservation!