Check Availability & Price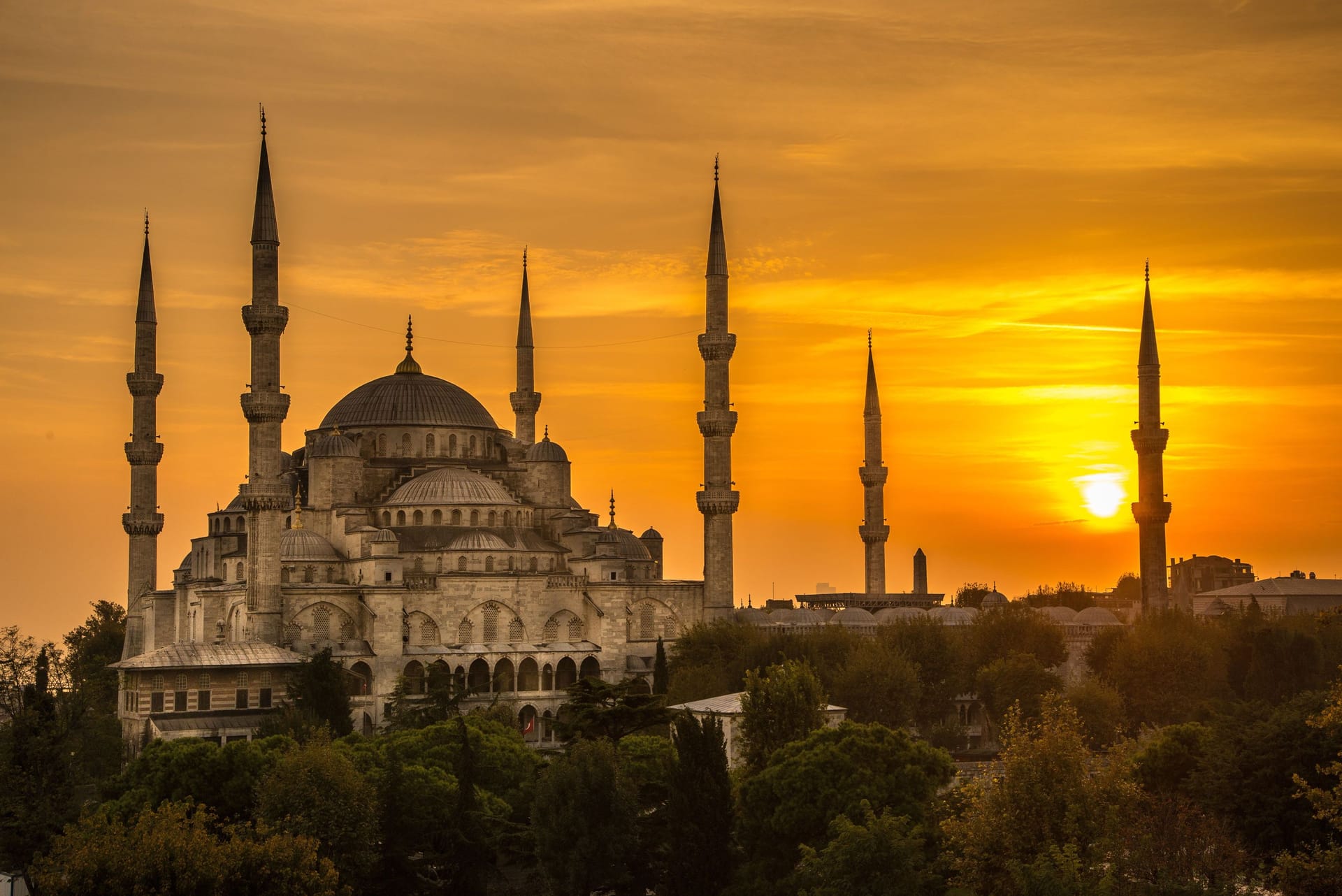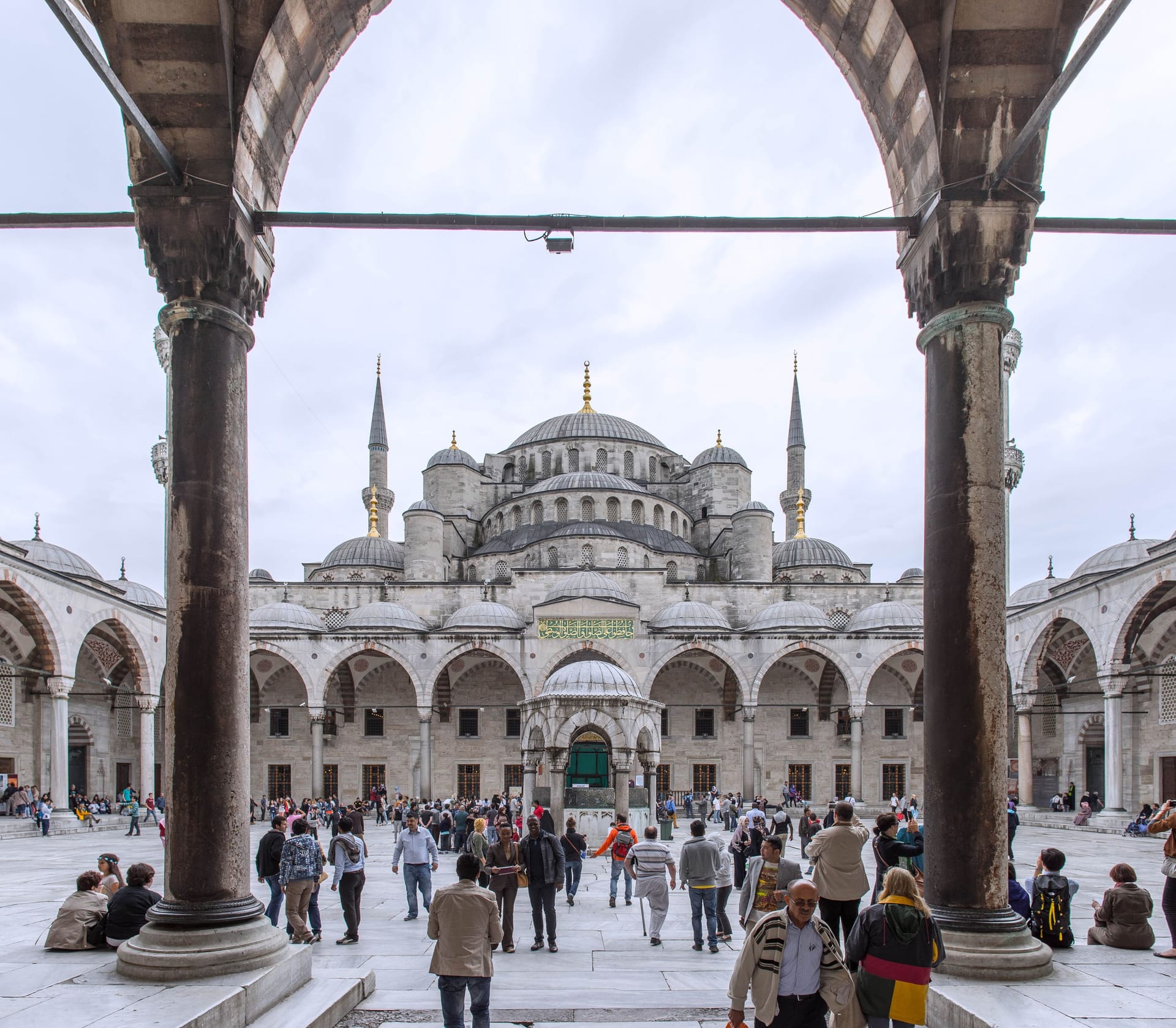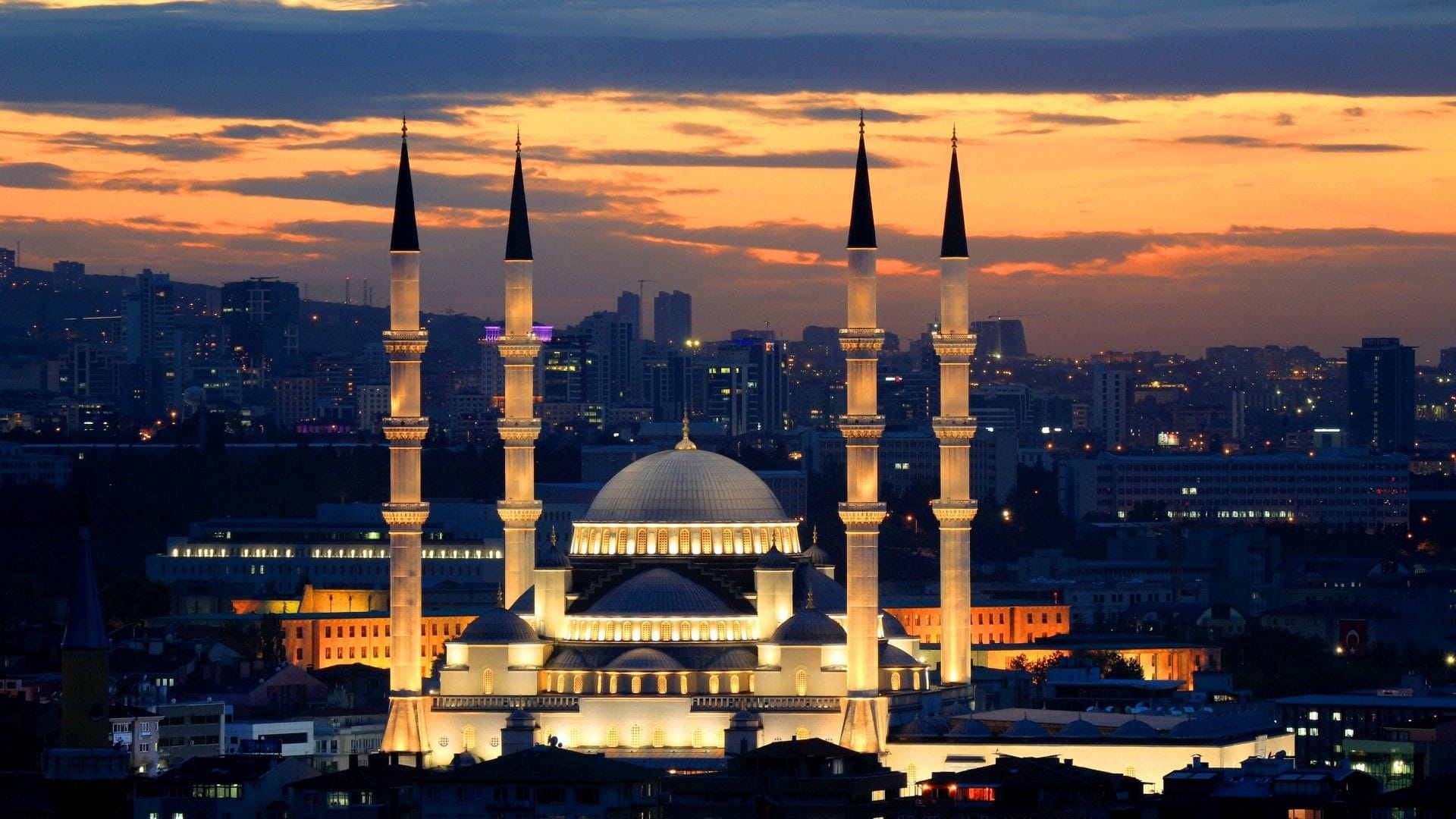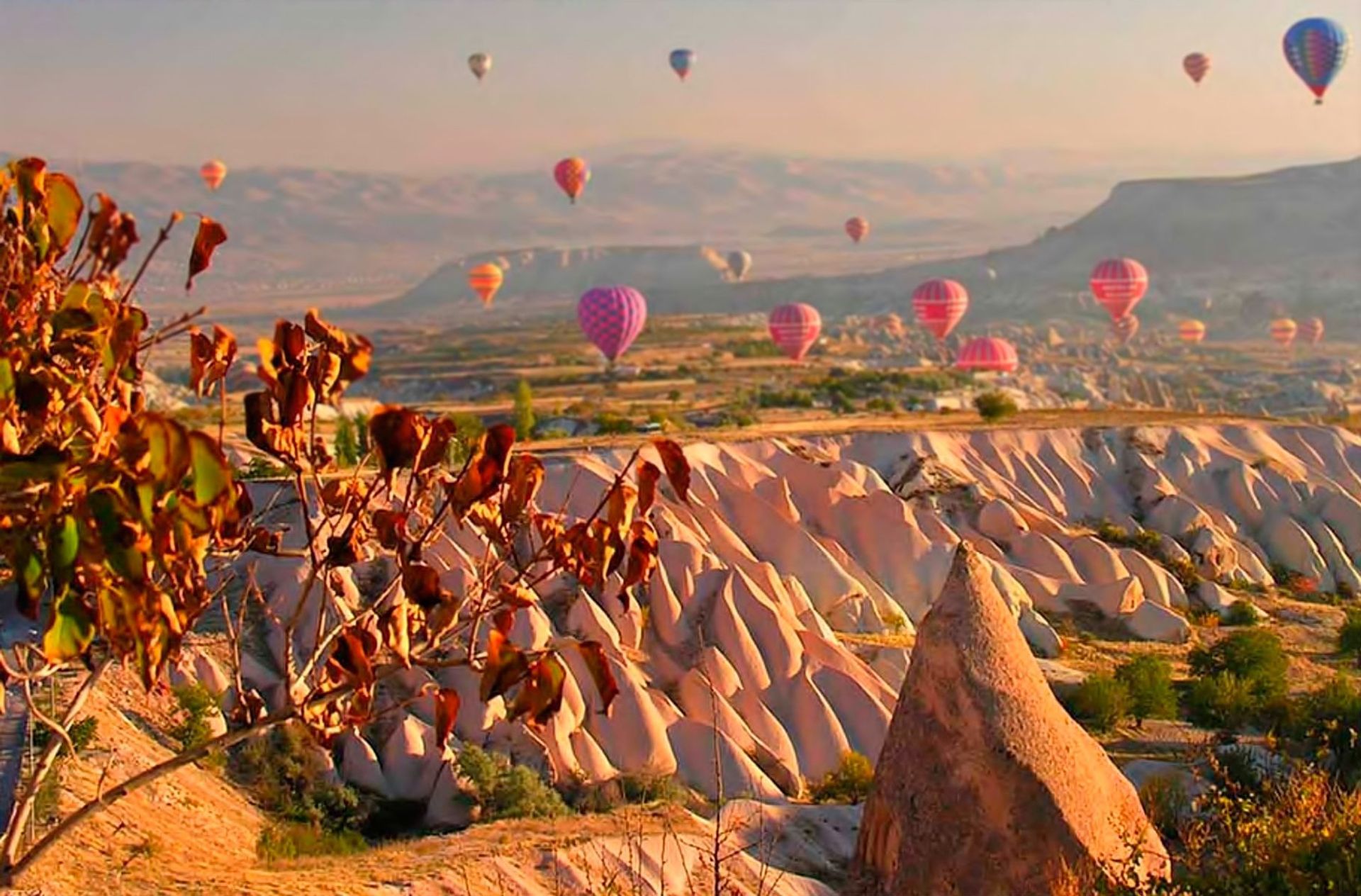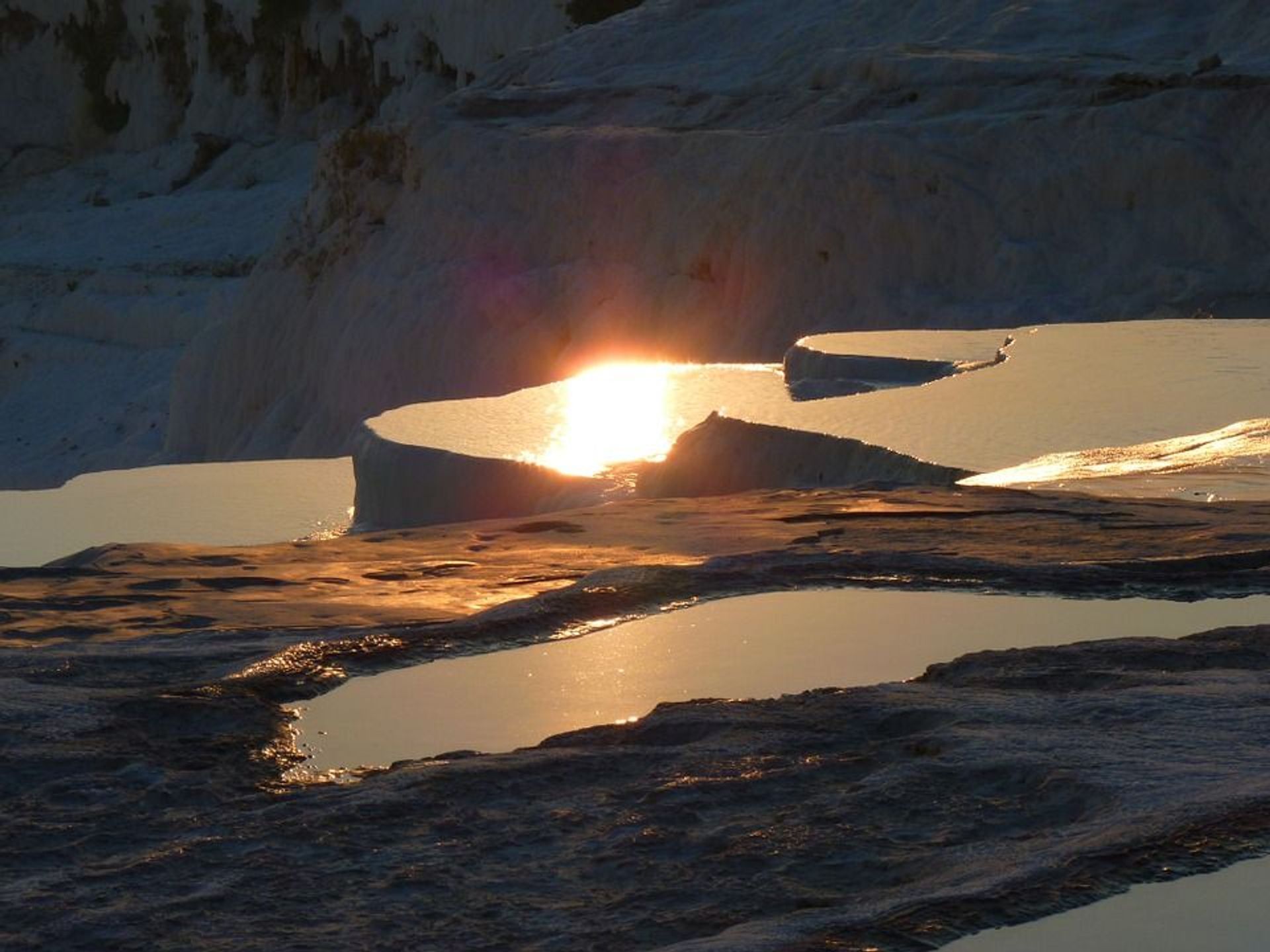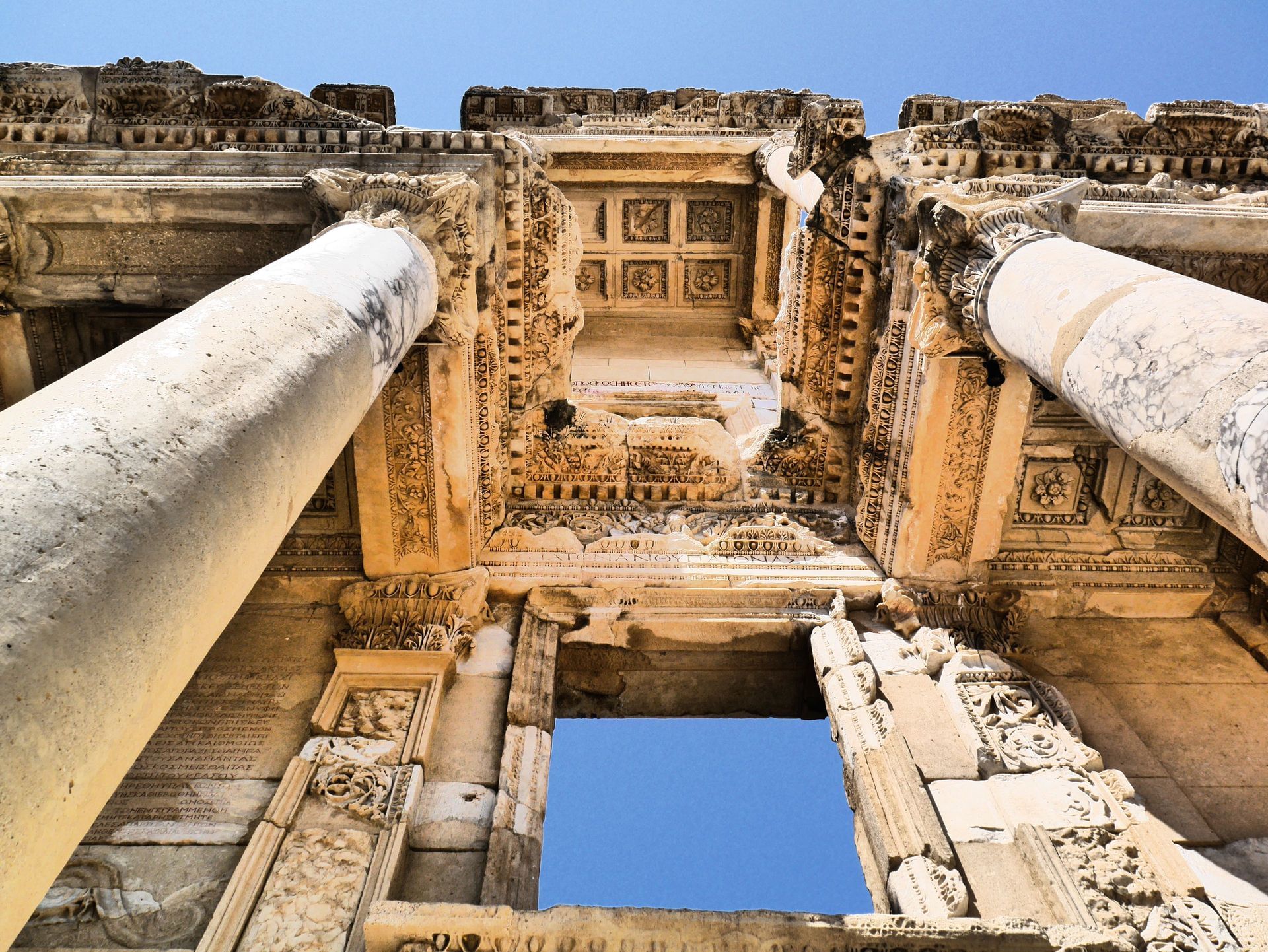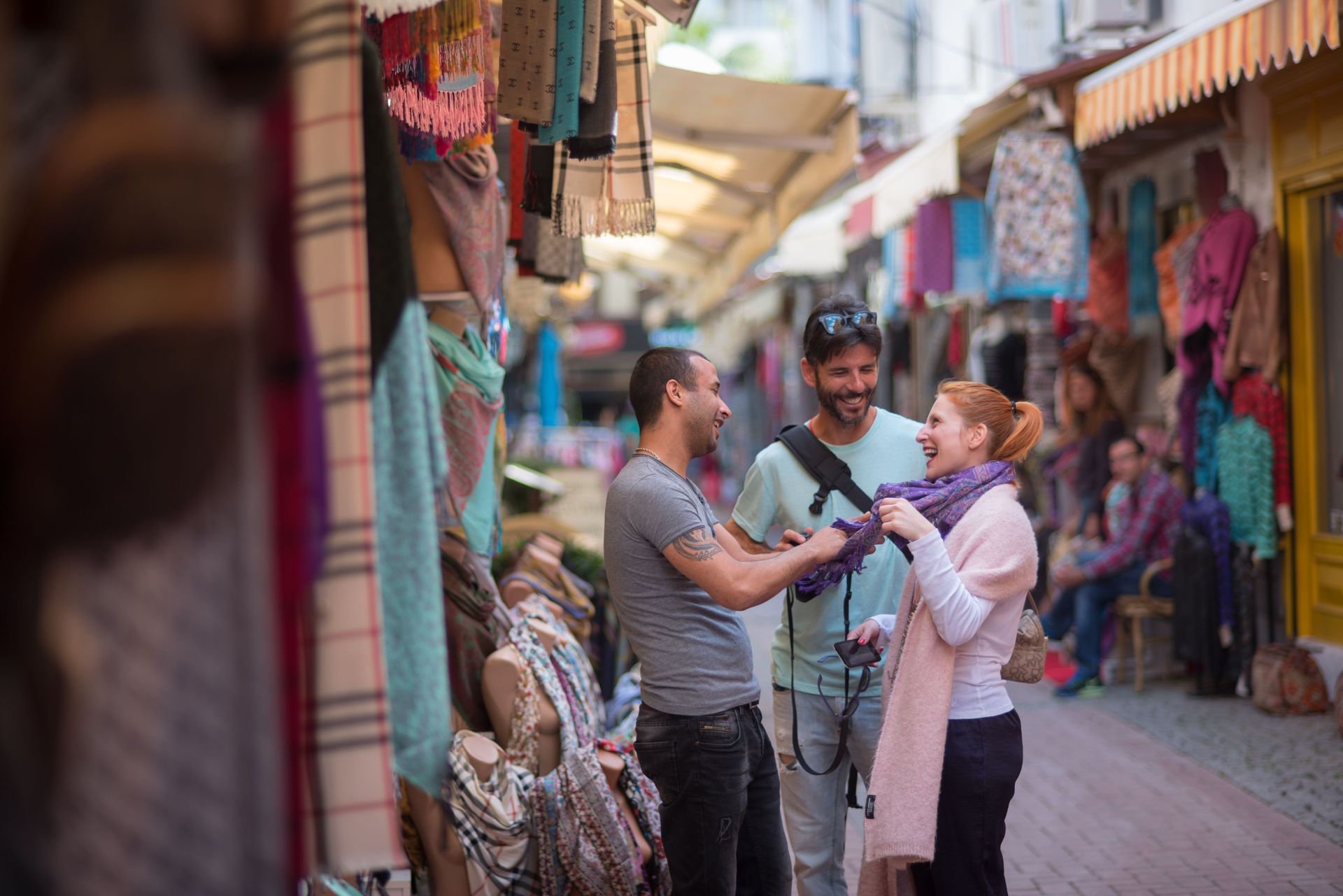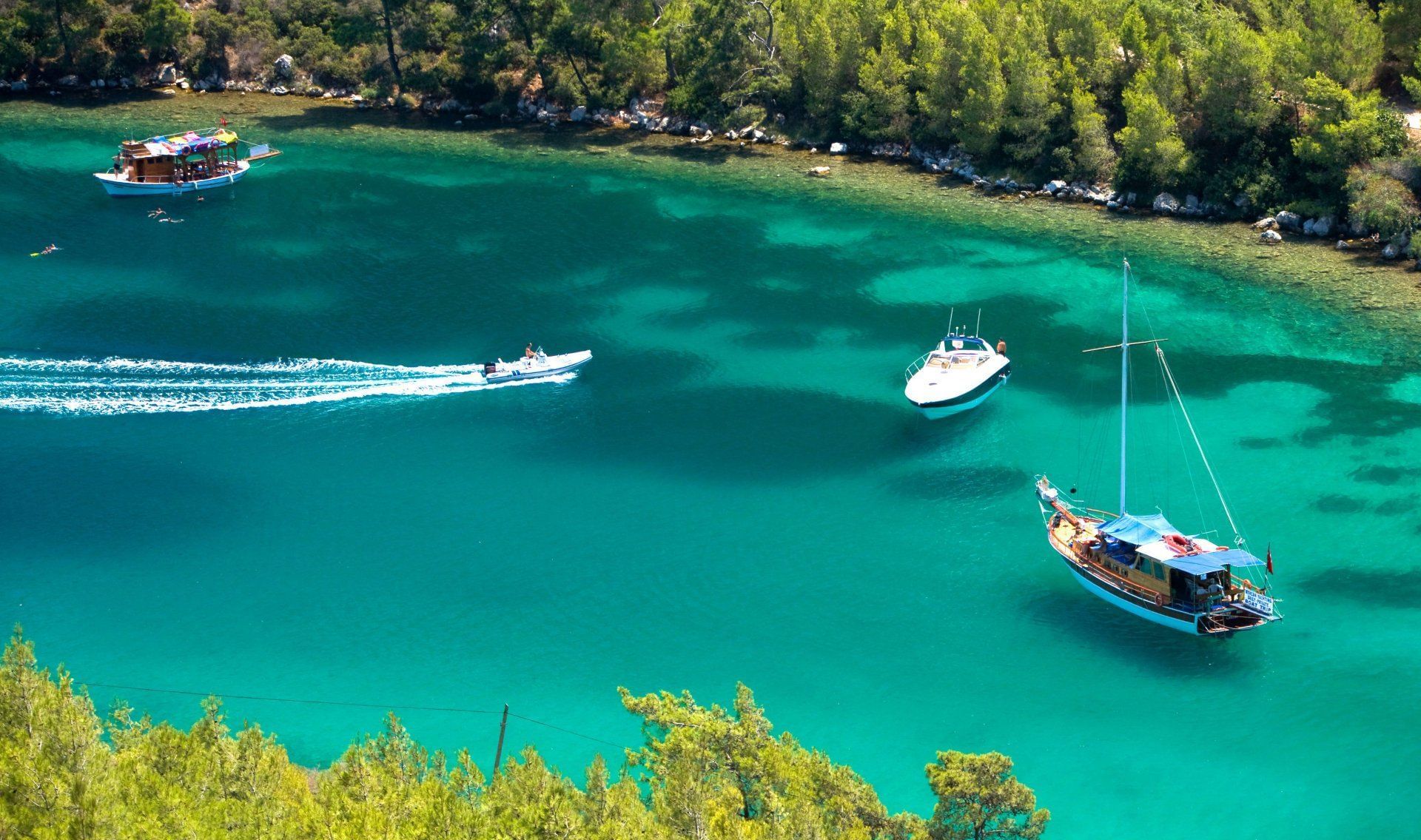 TURQUOISE RIVIERA
Turquoise Riviera
Istanbul, Ankara, Cappadocia, Pamukkale, Ephesus, Izmir, Bodrum and much more...
Guaranteed departures on Sundays and Mondays all year round, from Istanbul.
Book Now! All our programs in up to 12 installments without interest
What is included in this package
3-night accommodation in Istanbul.
Tour through inland Turkey with Half Board & Official English-speaking guides.
2-night accommodation in Cappadocia in 4* hotels.
1-night accommodation in Pamukkale in 4* hotels.
1-night accommodation in Izmir in 4* hotels.
3-night accommodation in Bodrum in 4* hotels.
Full-day city tour in Istanbul with an official English-speaking guide and lunch.
Tickets and entrance fees to the archaeological sites as per description.
Air ticket Istanbul-Ankara (15 kg.+ 8 kg)
Air ticket Bodrum-Istanbul (15 kg.+ 8 kg)
All transfers as mentioned in this itinerary.
24/7 emergency phone line.
Daily breakfast
Hotel taxes in the inland of Turkey.
Not included & Optionals
Personal expenses & Gratuities (optional).
International air tickets.
Ask for extensions to Greece.
Add extra nights in Istanbul

by clicking on "Customize your Program" or in step 1 of the reservation.

Access our FAQs section for more information on selected hotel categories and properties.
10% discount for groups of 10 travelers or more.
IMPORTANT:
Please note that the Grand Bazaar in Istanbul is closed on Sundays.
From 01/01/2023 the "Blue Mosque" will remain closed for repairs, so we will visit its gardens and have the opportunity to see the exterior of this magnificent monument.
Customize it now
Easy and risk free. We will clear up your doubts!
We'll reply in less than 24hrs. Contact us Now!
Package Tour Itinerary: Turquoise Riviera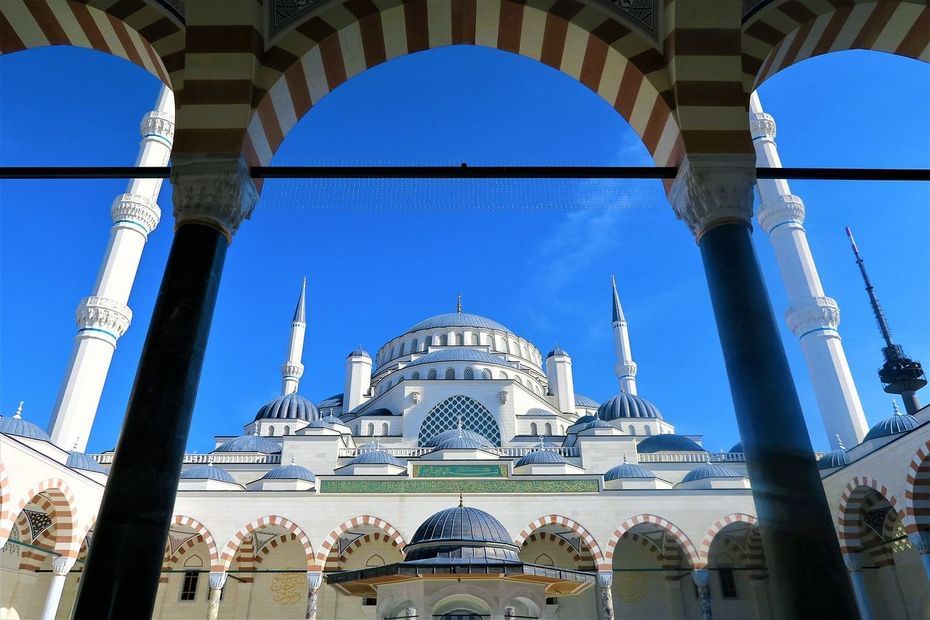 ARRIVAL IN ISTANBUL
No visit to Turkey would be complete without immersing yourself in the enchanting allure of Istanbul. As you step into this vibrant metropolis, prepare to be captivated by its rich history, stunning architecture, and vibrant culture.
Upon your arrival in the captivating city formerly known as Byzantium and Constantinople, our English-speaking assistant will greet you at the airport and transfer you to your hotel in a private vehicle.
He will assist with check-in, provide trip details, offer insights about the city, and answer your questions. The rest of the day is yours, free to relax and explore.
Alternatively, you can choose to join a Night Cruise on the Bosphorus or indulge in an hour of pampering at the Hamam Cimberlitas.
Greca Tip: For a unique culinary experience, head to Ortaköy, known for its upmarket chic atmosphere. Treat yourself to kumpir, a Turkish version of a jacket potato, while enjoying picturesque seaside views.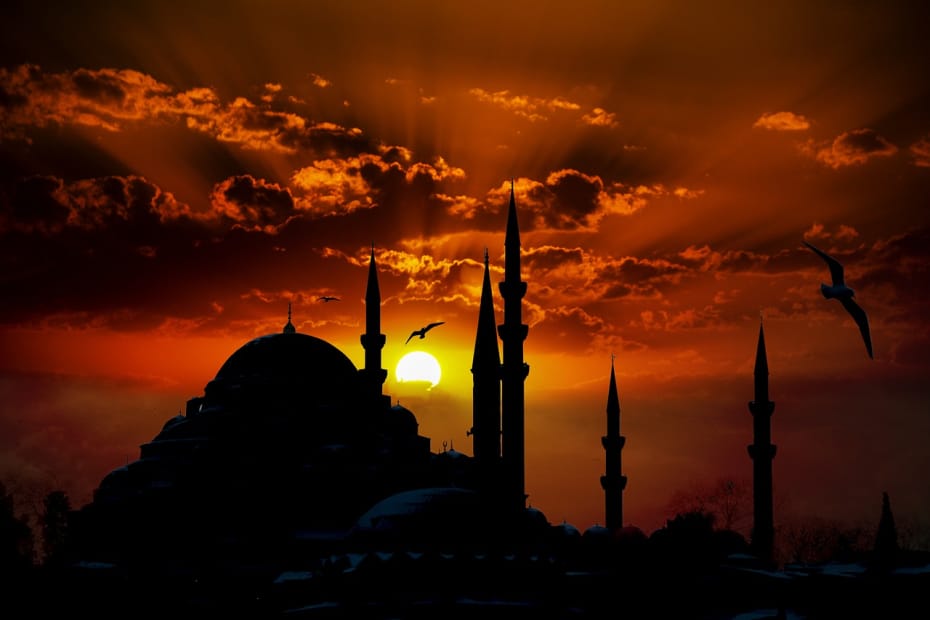 FULL DAY ISTANBUL CITY TOUR
After you've fueled up with breakfast, we'll swing by your hotel or the nearest meeting spot to kick off a full-day adventure exploring Istanbul, an incredible city.
Get ready for an epic experience with our friendly English-speaking guide, all-inclusive tickets, a scrumptious lunch at a fantastic central city restaurant, and visits to the most awe-inspiring landmarks passed down by the Ottoman, Byzantine, and Roman empires.
Also, brace yourself for the grandeur of Hagia Sophia, the thrilling Constantinople Racecourse, the stunning Blue Mosque, the majestic Topkapi Palace, and the bustling Grand Bazaar, where you'll find a whopping 4,000+ stores to explore.
Once the tour concludes, you're welcome to soak up the enchanting ambiance of the old city a little longer, savoring every moment. When you're ready, you can make your own way back to your hotel.
Greca Tip: For a jaw-dropping panoramic view of Istanbul, make sure to visit Camilca Hill on the Asian side. Feast your eyes on the sprawling cityscape, the Golden Horn, and the mesmerizing Bosphorus. It's a sight you won't want to miss!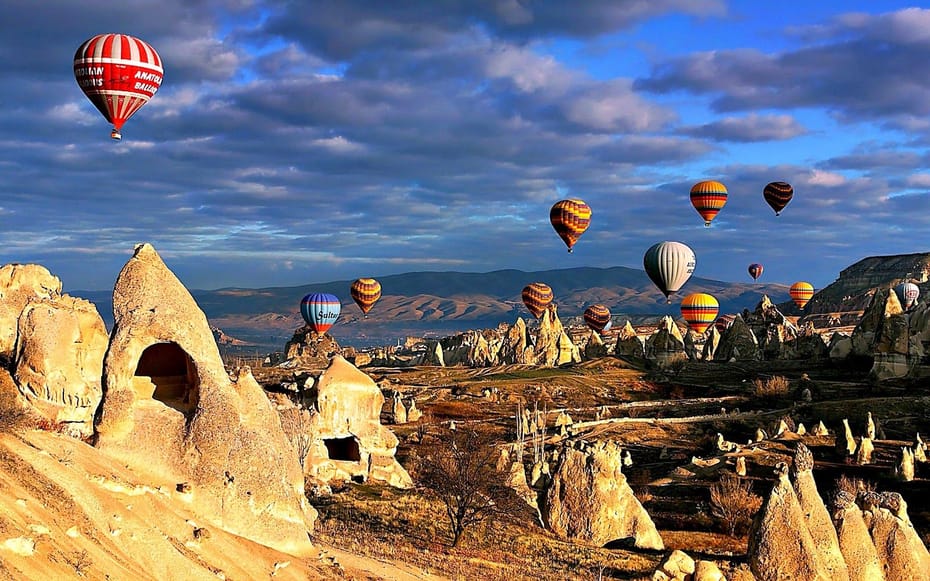 ISTANBUL - ANKARA - CAPPADOCIA
In the morning, your friendly English-speaking assistant will pick you up and transfer you to Istanbul airport for your flight to Ankara, the capital of Turkey.
In Ankara, you'll have the opportunity to visit the renowned Museum of Anatolian Civilizations, which showcases the fascinating history and culture of the Anatolian region.
You'll also explore the Mausoleum of Kemal Ataturk, honoring the nation's revered founding father and first president.
Afterward, you'll embark on a picturesque journey toward the enchanting region of Cappadocia, known for its surreal landscapes and captivating cave architecture.
Along the way to your hotel, you'll make a stop at one of the region's largest underground cities, marveling at its intricate tunnels and chambers.
Upon arriving at your hotel, you can settle in, enjoy a delicious dinner, and relax, preparing for the adventures that await you in Cappadocia.
Greca Tip: Don't forget to consult with your guide about the possibility of joining an unforgettable hot air balloon tour in Cappadocia (subject to weather conditions). It's an experience that promises breathtaking views and lasting memories.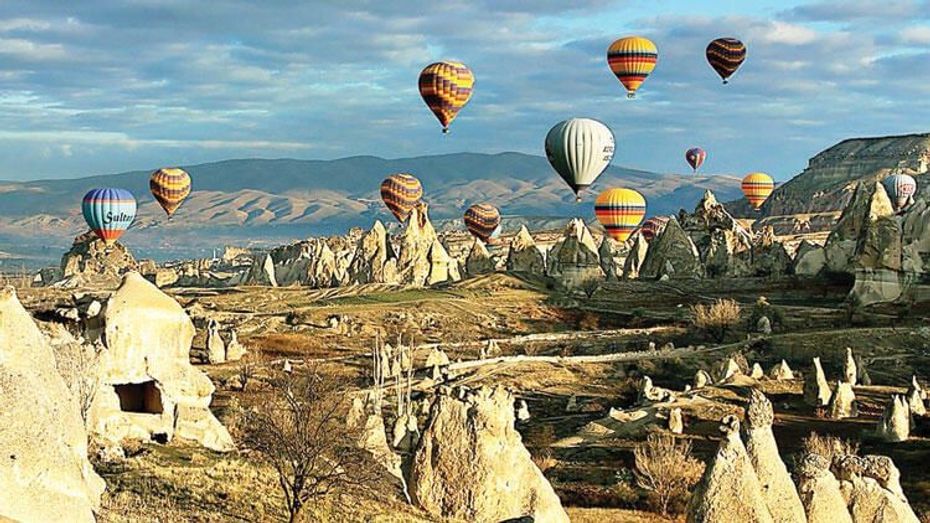 CAPPADOCIA
This day will be fully dedicated to the beautiful region of Cappadocia.
After a filling breakfast, you will start by visiting the Göreme Valley, its open-air museum with the villages of prehistoric cave dwellers and underground cities.
It is here where the ideas of Christianity were unified by St. Basil the Great and his Christian brothers. You will visit the churches, chapels, and monasteries, with their ancient frescoes painted on the walls.
Your next destination will be the Troglodyte Village of Uçhisar and the valley of Avcilar, which has a spectacular landscape.
You will continue through the Devrent Valley, also known as Imaginary Valley, with its pointed, mushroom-like structures, many of which are said to resemble animal shapes. Finally, you will visit local artisan workshops, such as carpet-making or jewelry shops with the popular translucent onyx stones.
You will return to your hotel, where you will enjoy dinner and spend the night.
Greca Tip: At sunrise, fly over the historic cave dwellings of Goreme Town in a hot-air balloon or watch the balloons from the rooftop garden of your hotel.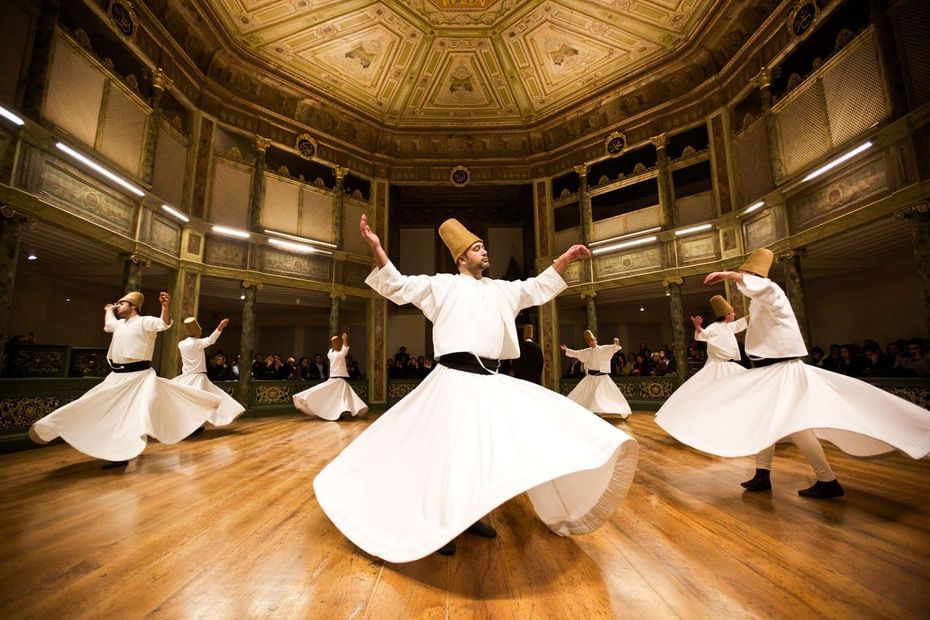 FROM CAPPADOCIA TO PAMUKKALE
Early in the morning, and after a delicious breakfast, we will depart for Pamukkale, meaning 'cotton castle' in Turkish.
On our way there, we will make a stop at the Old Palace and Medieval Fort of Caravanserai, situated along the historical trade route leading to Persia. This site served as a resting place and meeting point for merchants, offering them a chance to replenish supplies and socialize.
Once we arrive, we will have free time in Pamukkale to explore the city and discover its wonders. Don't miss the opportunity to visit the mesmerizing travertine terraces and witness the captivating white calcium cascades formed by the hot thermal springs in the area. Pamukkale's natural beauty is truly a sight to behold.
After a day of exploration, we will enjoy a delicious dinner and relax at our hotel for a well-deserved rest.
Greca Tip: During your free time, why not take a dip in the thermal pool located at our hotel? It's the perfect way to unwind and enjoy the therapeutic benefits of the natural thermal waters.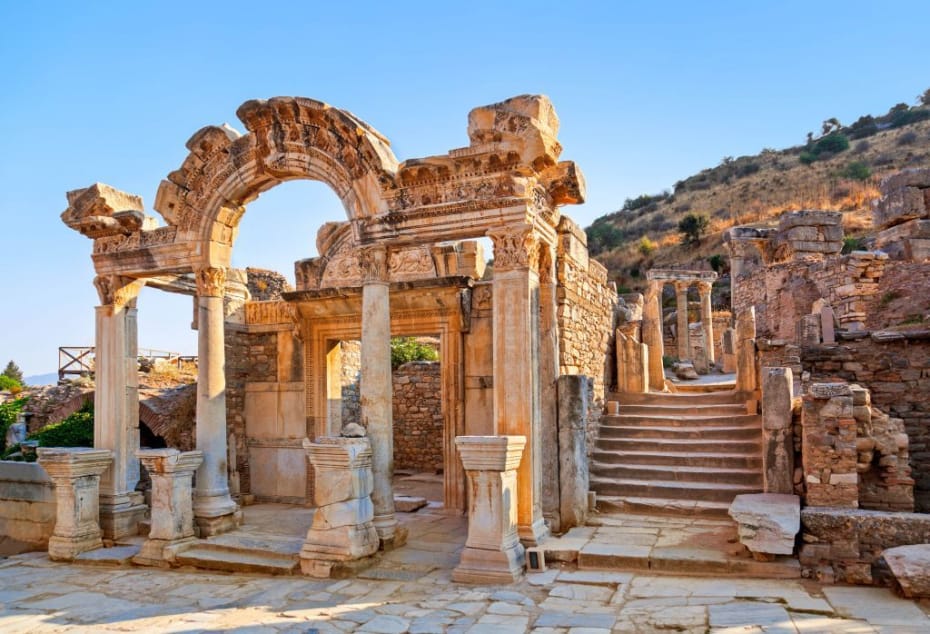 PAMUKKALE - EPHESUS - IZMIR
Breakfast at your hotel and, at the agreed time, you will visit the archaeological site of Ephesus, the vast and beautiful Greco-Roman city, a vibrant and rich metropolis. In Ephesus you will visit the ruins of the Odeon, a small roofed theatre for plays and concerts, the Temple of Hadrian, the Library of Celsus, which once held nearly 12,000 scrolls, the Greco-Roman theater as well as the Agora and the Basilica of Saint John, built during the reign of the the emperor Justinian in the 6th century.
A major tourist attraction is Maryemana, the house, which is believed to be the last resting place of Virgin Mary, the mother of Jesus. Afterwards, you will stop at a leather production center, where you can pick the 'silk leather' item that you like at much reduced prices. You will then continue to Izmir, have dinner and rest.
Greca Tip: You can also visit the brilliant Ephesus museum with the finds from the ancient city, including an exquisitely carved Artemis statue and the Gladiator Room.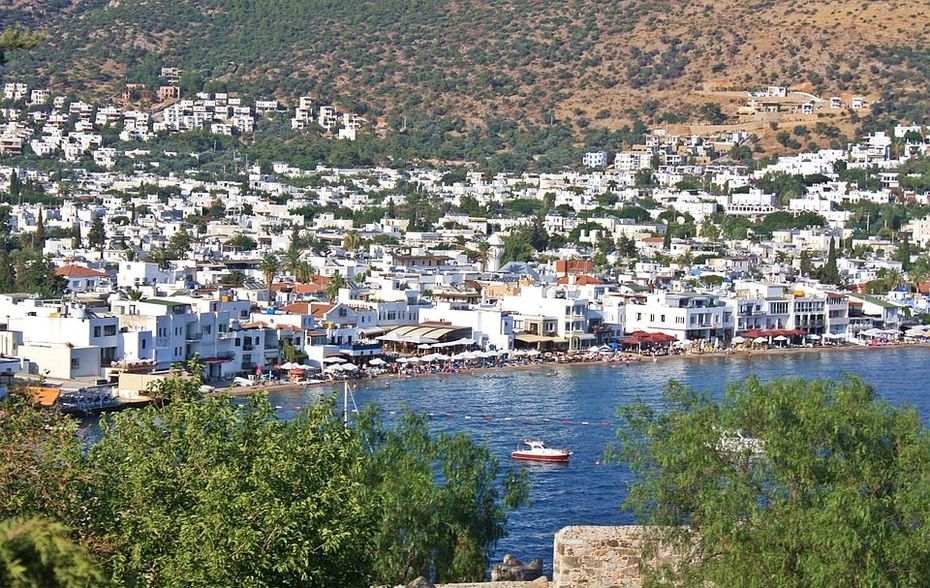 IZMIR - BODRUM
After a lovely breakfast at your hotel we will transfer you to Bodrum. The rest of the day is free for you to explore this coastal town with its cobbled alleys and shiny marina.
Greca Tip: For an essential taste of local life be sure to wander through the mayhanes, the traditional Turkish tavernas.

BODRUM
After your breakfast, you will have this day free to explore this beautiful and vibrant city located on the so-called Turquoise Coast (or Turkish Riviera) and its wonderful beaches that make it one of the meccas of European and nautical tourism.
After a whole day exploring this wonderful place you will have dinner and accommodation at the hotel in Bodrum.
Greca Tip: The beaches of Bitez and Camel are some of the options recommended by our passengers.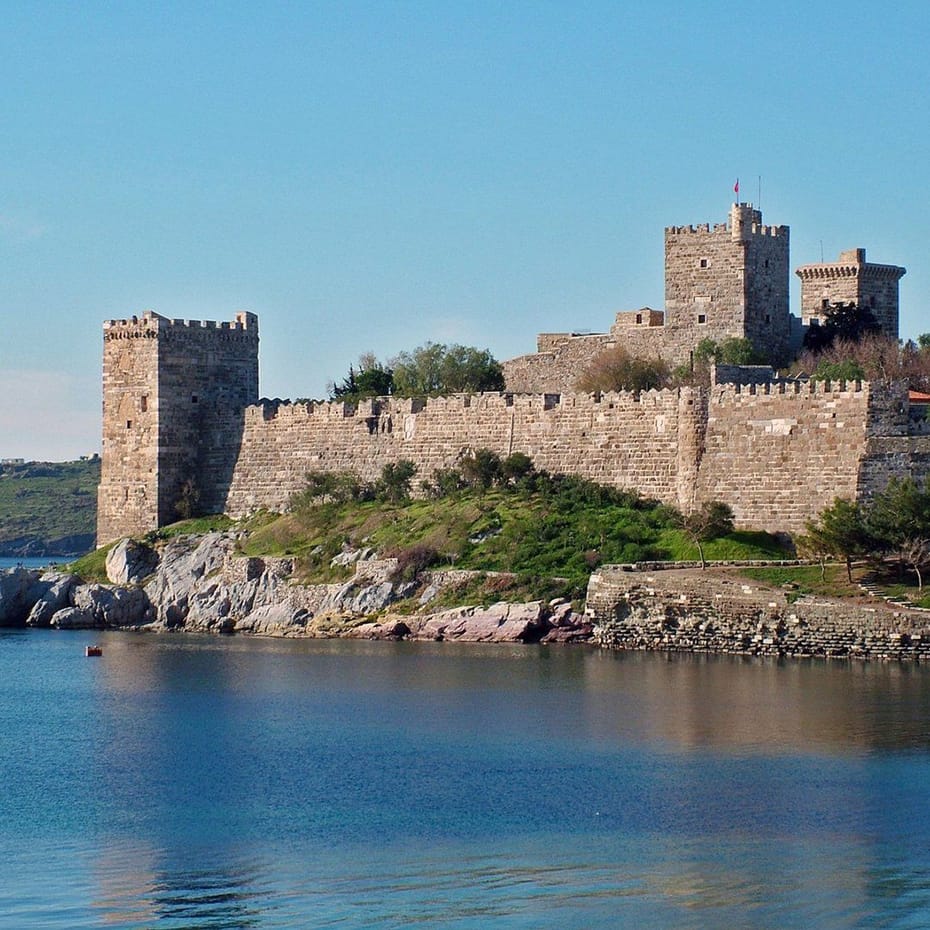 ANOTHER DAY FREE IN BODRUM
This day will begin with a delicious breakfast and then, you will have the day to discover Bodrum at your own pace: walking its streets, window shopping, resting for a revitalizing drink, visiting the bazaar, diving in its blue waters, enjoying the local cuisine and discovering its history. Bodrum also has an arsenal of interesting historical sites that you should not miss.
Greca Tip: We recommend visiting Saint Peter's Castle, the fortress built by the Knights on the site of the palace of Mausolus, the Persian governor of Halicarnassus.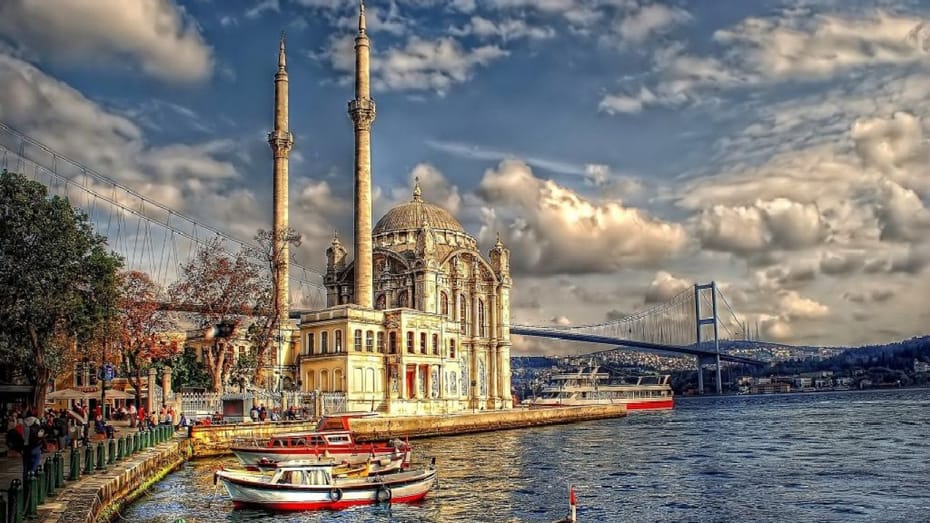 BODRUM - ISTANBUL
Breakfast and, at the agreed time, we will transfer you to Bodrum airport to board your flight to Istanbul. Our representative will meet you at the airport and transfer to your hotel.
Greca Tip: In the back streets of Bodrum town centre you can buy your souvenirs from a host of small, quirky shops with unique items, such as beautiful handmade sandals.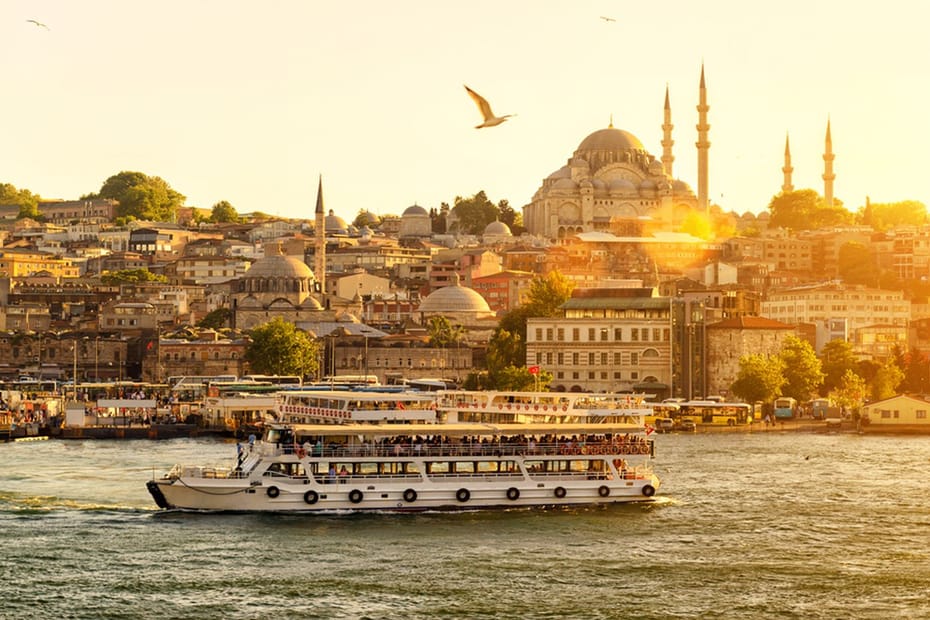 SEE YOU SOON ISTANBUL!
You will enjoy your breakfast and, at the time indicated, we will transfer you to Istanbul airport to board your international flight.
From all of us at Greca, we wish you a safe journey and hope to see you again soon to create more wonderful moments that will be etched in your memory forever.
Have a nice trip! Or you may also say: "Iyi yolculuklar!"
Greca Tip: If you think that your stay in Istanbul was too short, you can add additional nights at the time of your booking.