Check Availability & Price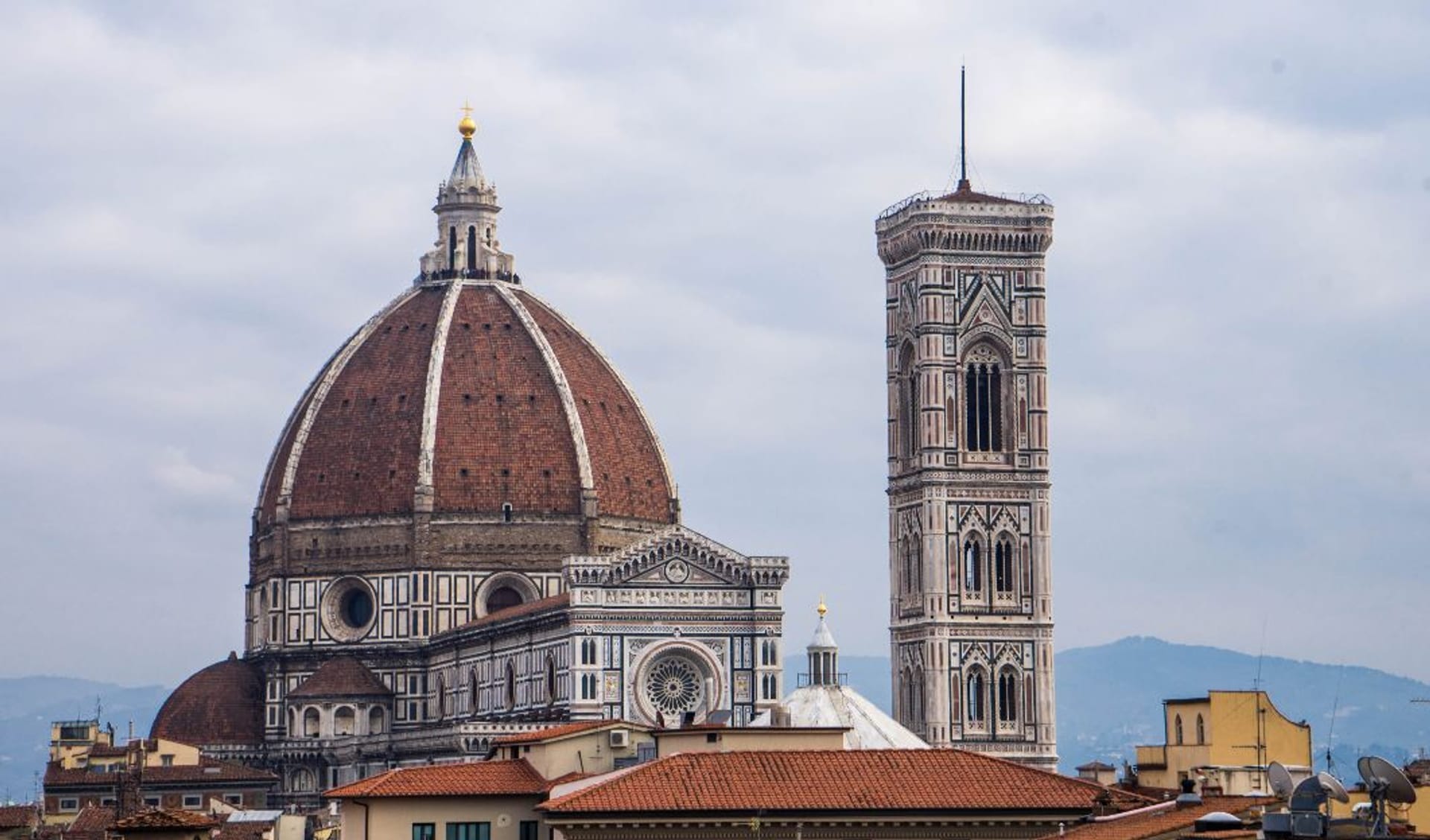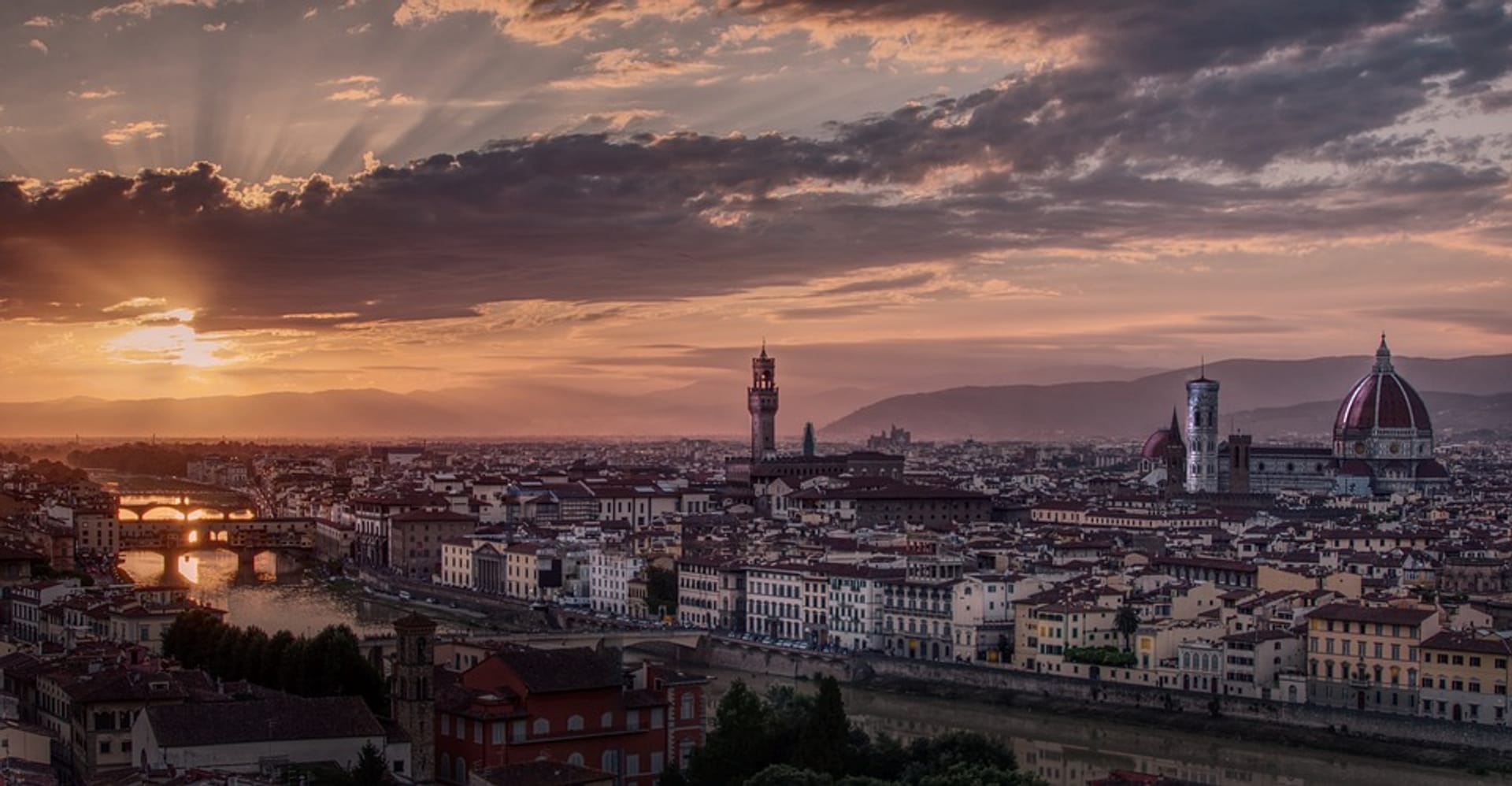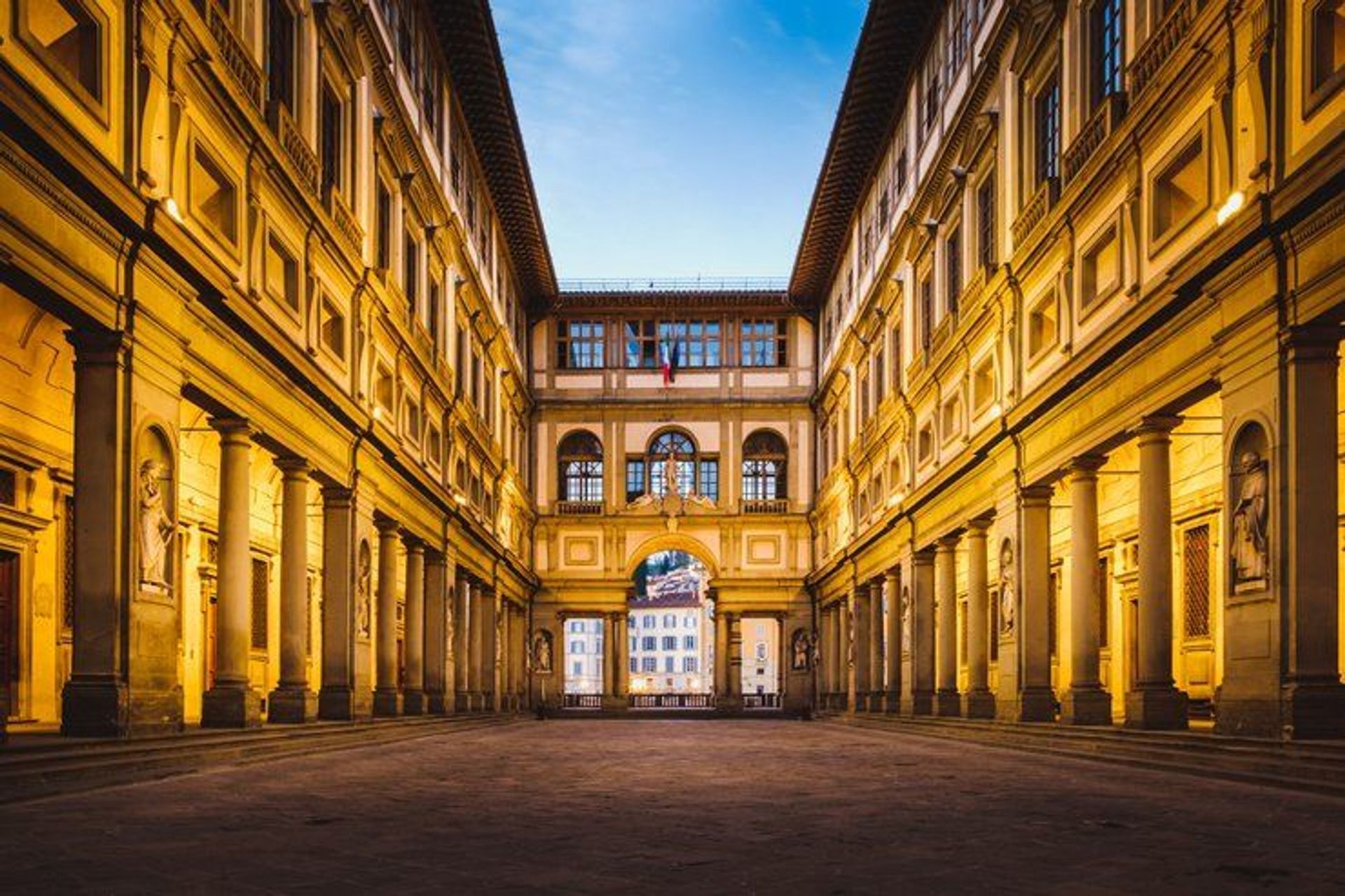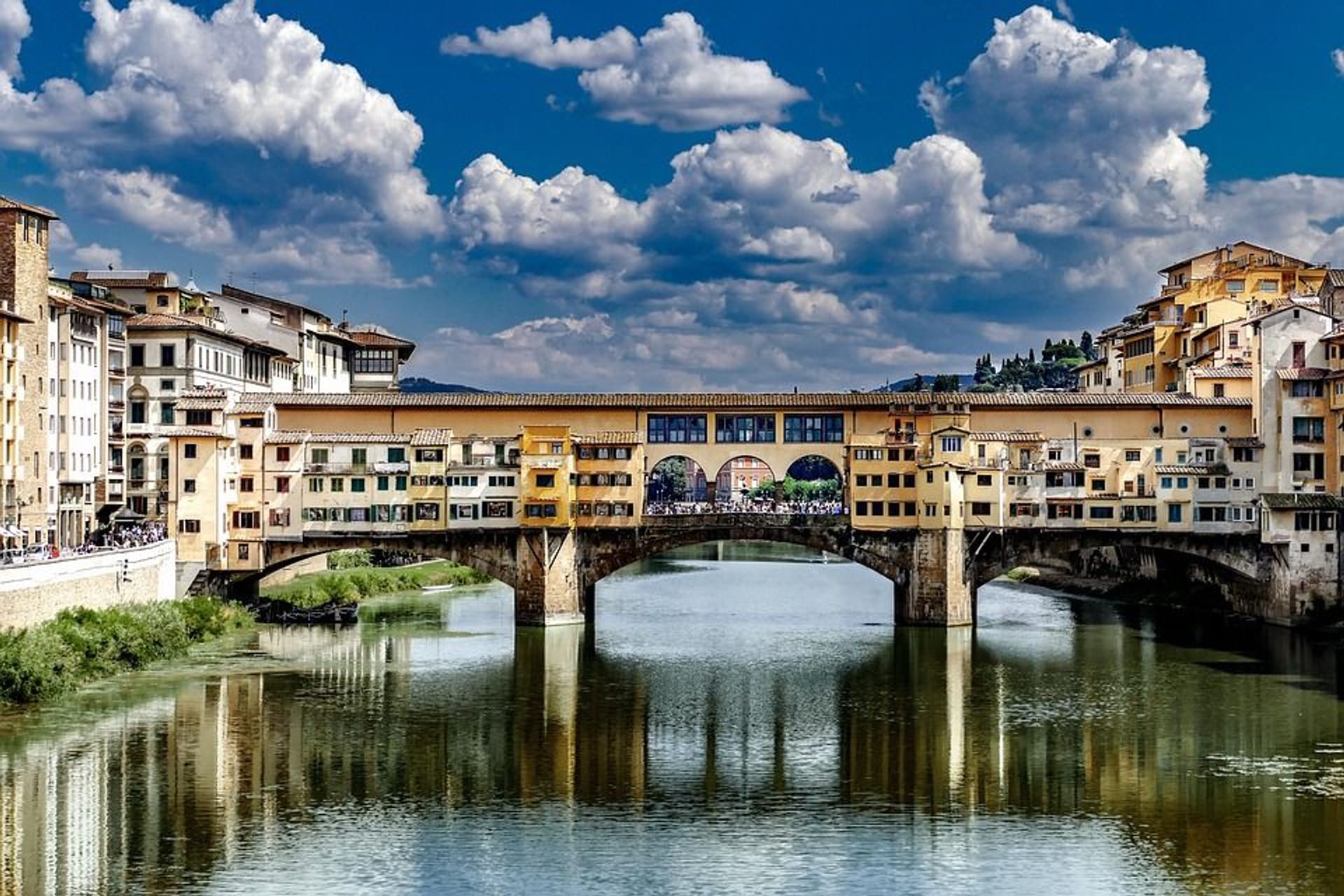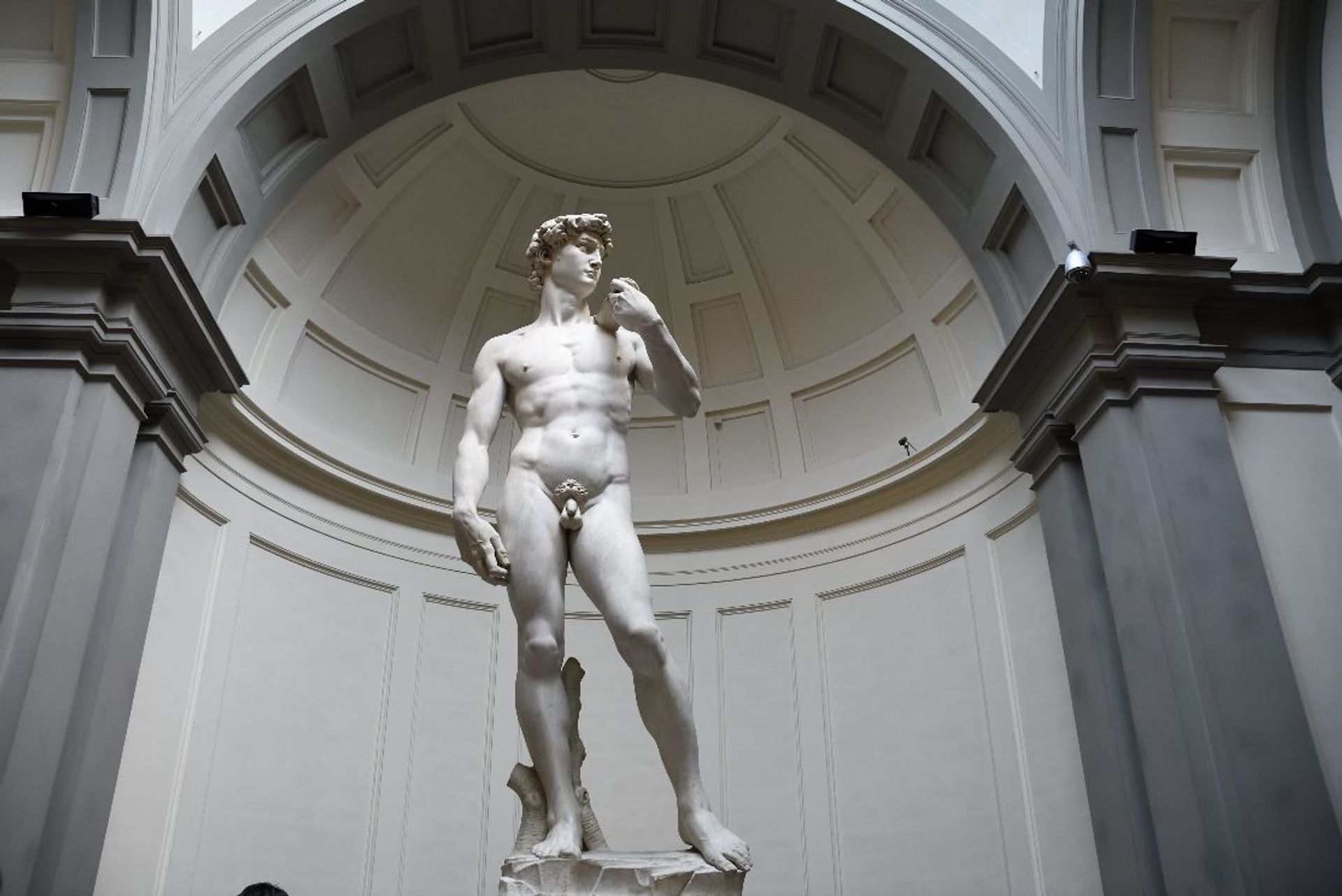 Historic center, Church of Santa Maria la Novella, Duomo, Piazza della Signoria and more ...
Guarantee departures every day except Monday from April to October
Book Now with the #1 Agency in Greece designed for and by travelers!
What is included in this tour
High speed train tickets Rome - Florence - Rome.
Florencia city tour
Entrance for Uffizi and Accadey Gallery
English speaking guide
Not included & Optionals
Pick up and transfer back to the hotel.
Tips
Lunch
10% discount for groups of 10 travelers or more.
Meeting Point Florencia:
Rome: Rome Termini Station - Piazza del Cinquecento
Florene: Via Cavour 12 at 11.00 hs
Approximate duration:
Approximately 13 hours including train travel.
When to book?
Greca manages its own services but we always recommend that you book as early as possible in order to ensure availability.
Payment Method
Greca does not charge to guarantee or confirm your reservation. The reservation can only be paid by credit card.
Cancellations
Any cancellation reported correspondingly by phone or by email 48 hours in advance will be canceled without charge, except for Train tickets If you wish to change the date, please verify that the desired day is operational. All modifications 48 hours in advance, duly informed by telephone or email, will be free of charge.
Voucher
Once the reservation is made, you will receive an email with your reservation number or receipt as well as the Train tickets. The vouchers are not necessary to take the excursion.
How to make a reservation?
To book you just have to enter the desired date, number of travelers and follow 3 simple steps. Once the booking process is complete, you will receive a confirmation email from our agents confirming all the details!
Because at Greca we care
Booking never was so easy and simple!
Easy and risk free. We will clear up your doubts!
We'll reply in less than 24hrs. Contact us Now!
Excursion Itinerary: Florence From Rome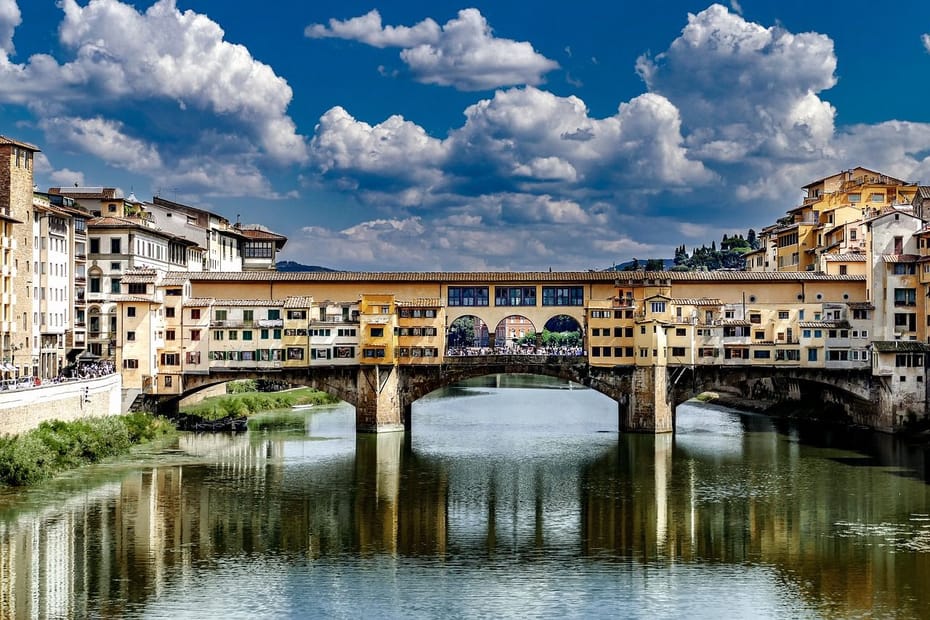 TO THE ART CITY FROM ROME
Transfer on our own to Termini station to take the train to Florence. Upon arrival we will have free time to get lost in the narrow streets of this wonderful city and at 11:00 a.m. we must report to the indicated address to begin our walking tour of Florence.
Florence is literally dotted with architectural wonders and works of art. On our tour, we will admire firsthand the sites and monuments that have made Florence one of the most visited destinations in the world.

To start our tour, we will head to Republica Square, one of the most elegant and historically important "piazzas" in Florence, overflowing with refined cafés and luxury shopping. Follow our guide through the characteristic streets and picturesque alleys until you reach loggia del mercago nuovo, where our guide will demonstrate a symbol of good luck by caressing the nose of the famous porcellino (wild boar) bronce statue.
Right around the corner, our guide will lead us to the intriguing Ponte Vecchio - a true icon of the city. This bridge is famous for its exclusive jewelry stores, unique structure, and for being the only bridge spared during the bombings during the Second World War.

Then, follow our guide to Accadenua deu Georgofili and Uffizi Square, where we will discover the heart of Florence.. This true open-air museum is dominated by the imposing Palazzo Vecchio and the magnificent Loggia dei Lanzi, home to fascinating statues such as Perseus by Cellini and the Rat of the Sabine Women by Giambologna.

Our visit will lead to San San Giovanni Square, home of the wonderful Florence Cathedral and Brunelleschi´s Dome, as well as the Baptistery and Giotto's Bell Tower.
Once we finish the tour we will have free time for a light lunch and we will present ourselves at the indicated meeting point to begin our walk to the Accademia and Uffizi Galleries.
Our tour guide will reveal the secrets of this Renaissance treasure trove at the Accademy Gallery ; learn all about the creation of Michelangelo's world renowned masterpieces, such as the original version of "David," his unfinished "I Prigioni", and "San Matteo." We will discover that he was not only a sculptor, but also a painter, an architect and a sensitive poet.
After that, we will enjoy a little break and get ready for the second part of this tour to discover the most beautiful museums in Florence.
We will start with the magnificent Uffizi Gallery, offering one of the largest painting collections in the world as well as stunning views of Florence's skyline. Your professional guide will create a comprehensive and fascinating itinerary that will peak the interest of first time visitors, and art lovers alike. Starting in chronological order of the Renaissance, we will discover the innovators of Florentine history. Wer will enjoy an exciting celebration of beauty, admiring masterpieces such as Botticelli's "Birth of Venus", Leonardo's "Annunciation", and Michelangelo's "Tondo Doni", to name a few.
At the end of the tour we will have free time to take a walk around the city or have a coffee or an aperitif until it is time to take our train to Rome at 19.14 hs
Greca Tip: The Fontana del Porcellino, is famous in Florence for an old popular legend that says that touching the boar's snout brings luck. You can make a wish by dropping a coin from your snout. If it passes through the gratings, falling directly into the fountain, the wish will be fulfilled.