Check Availability & Price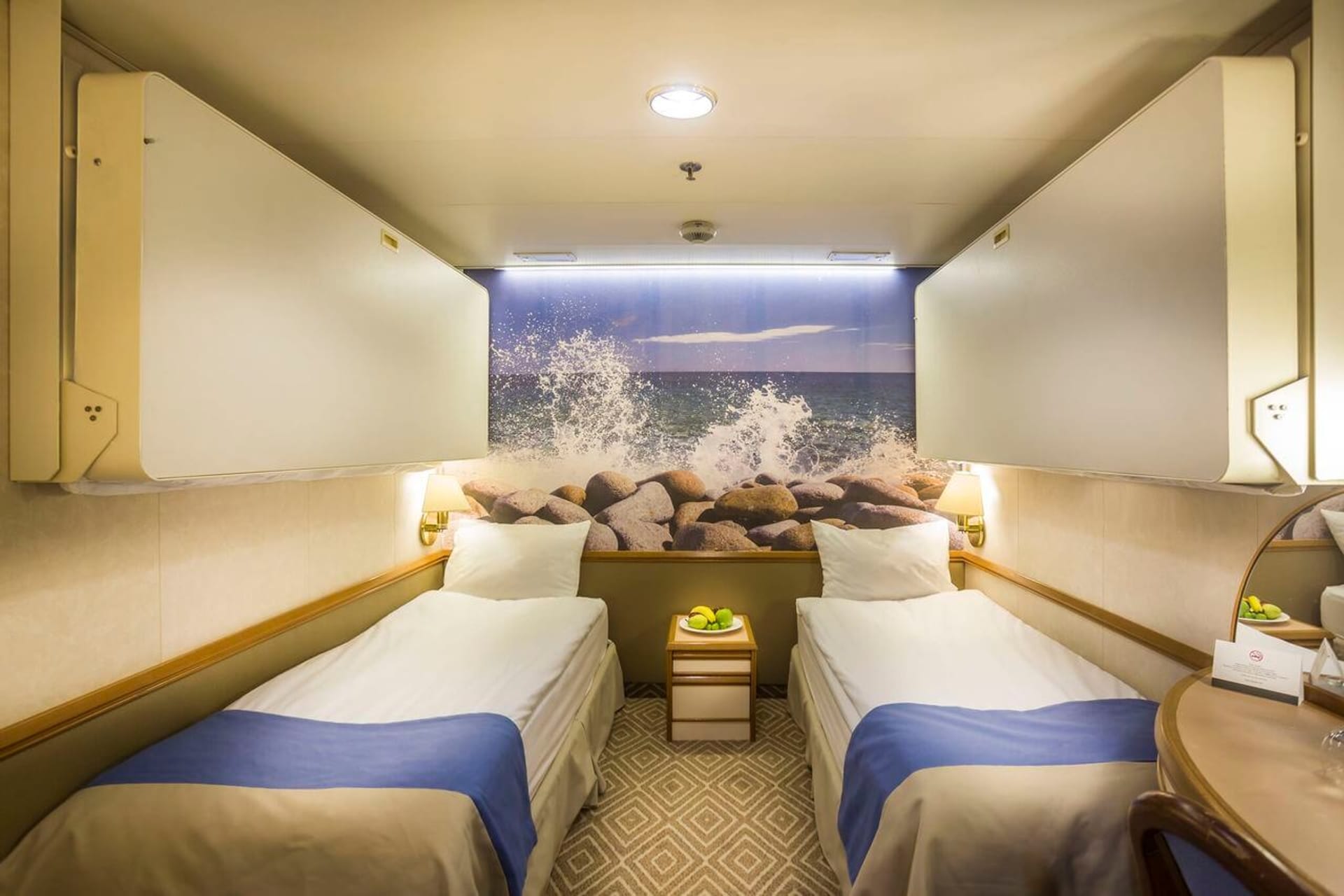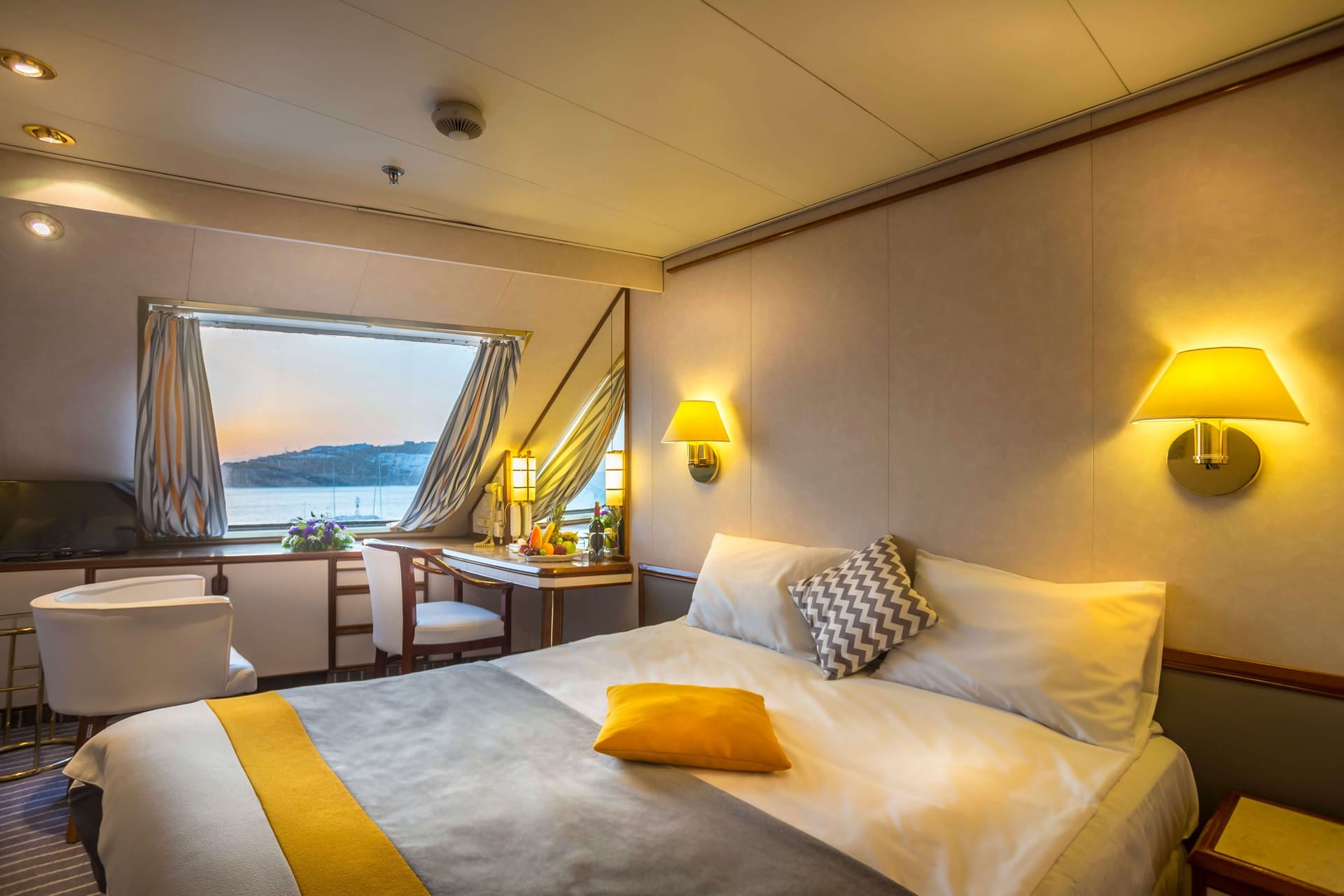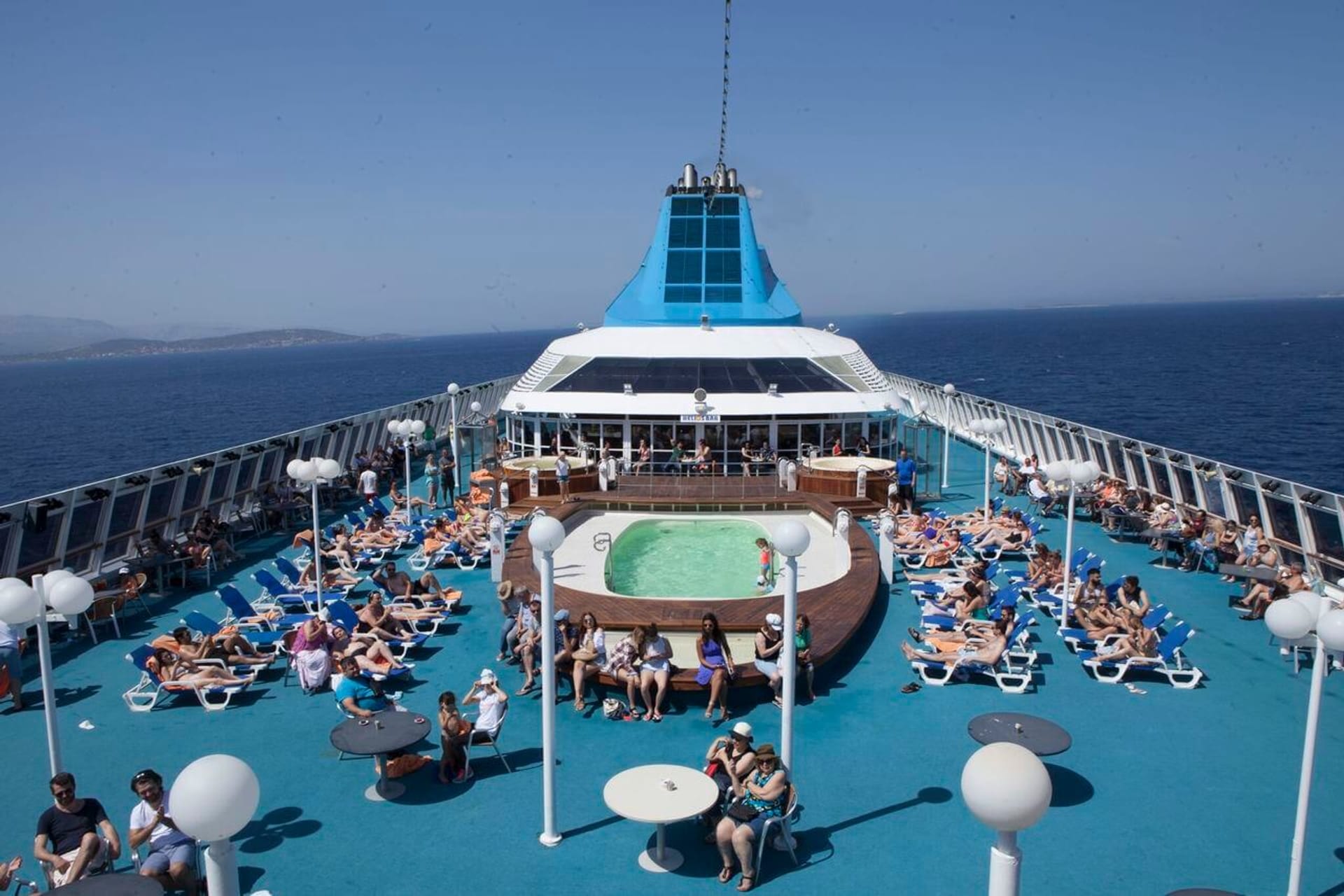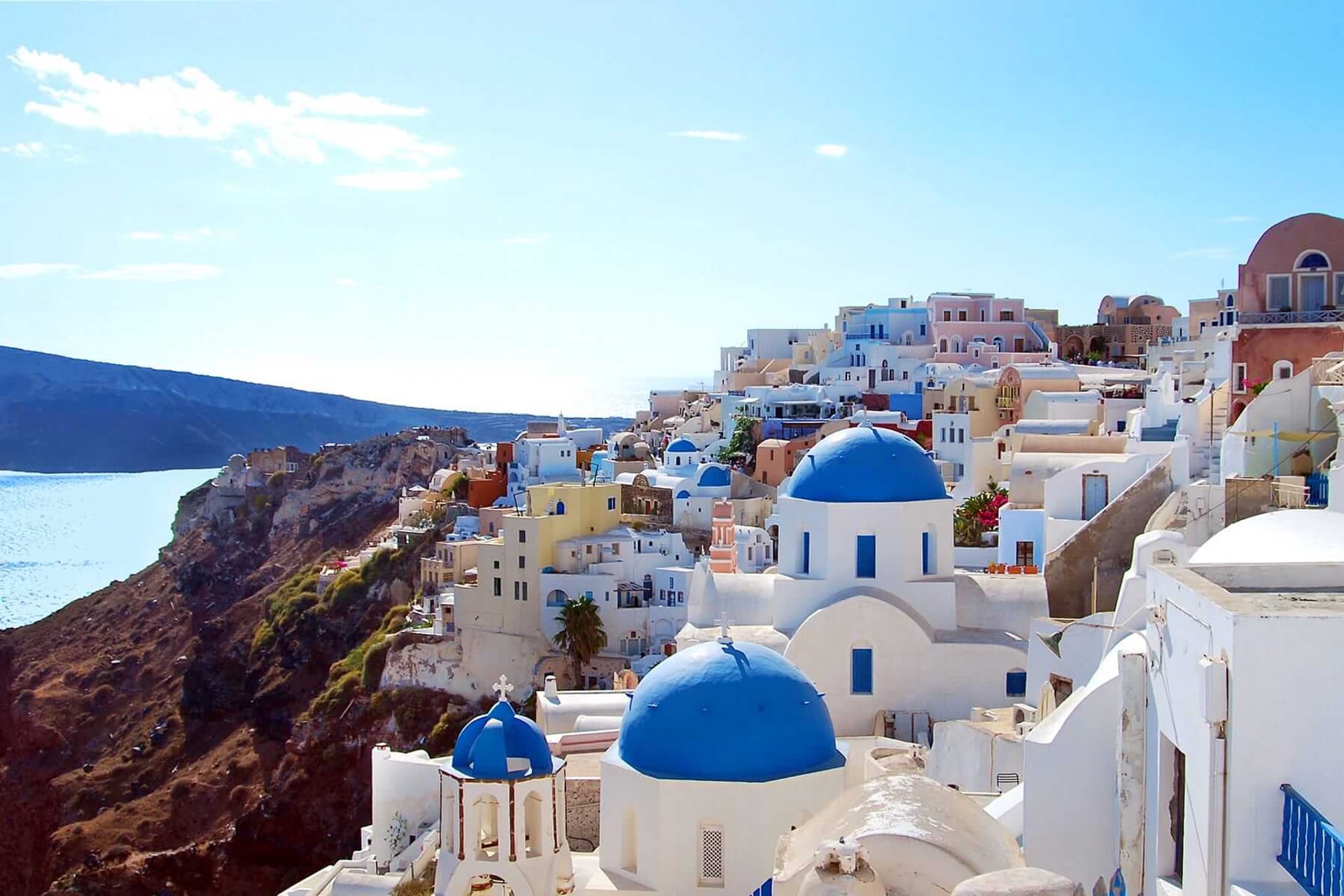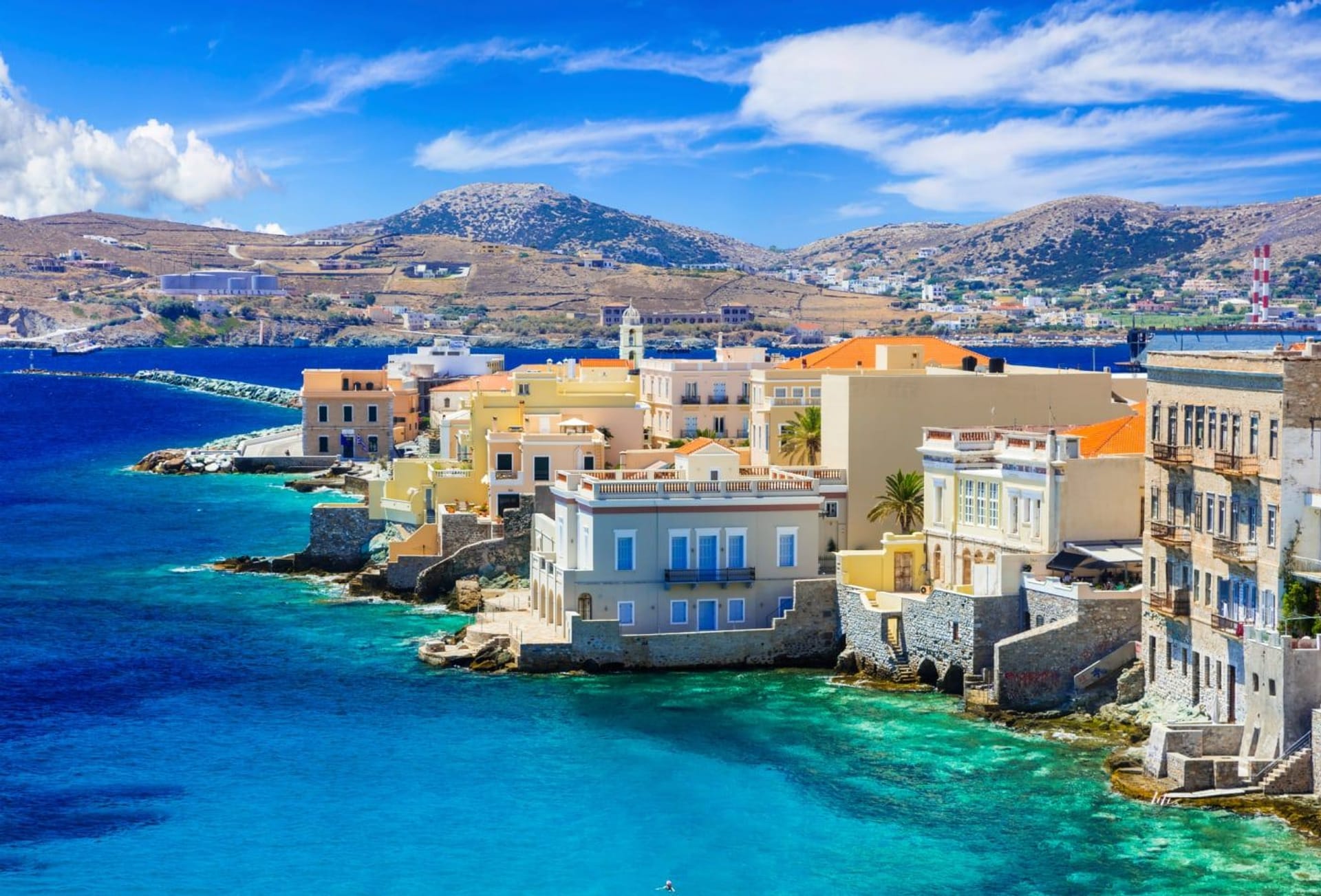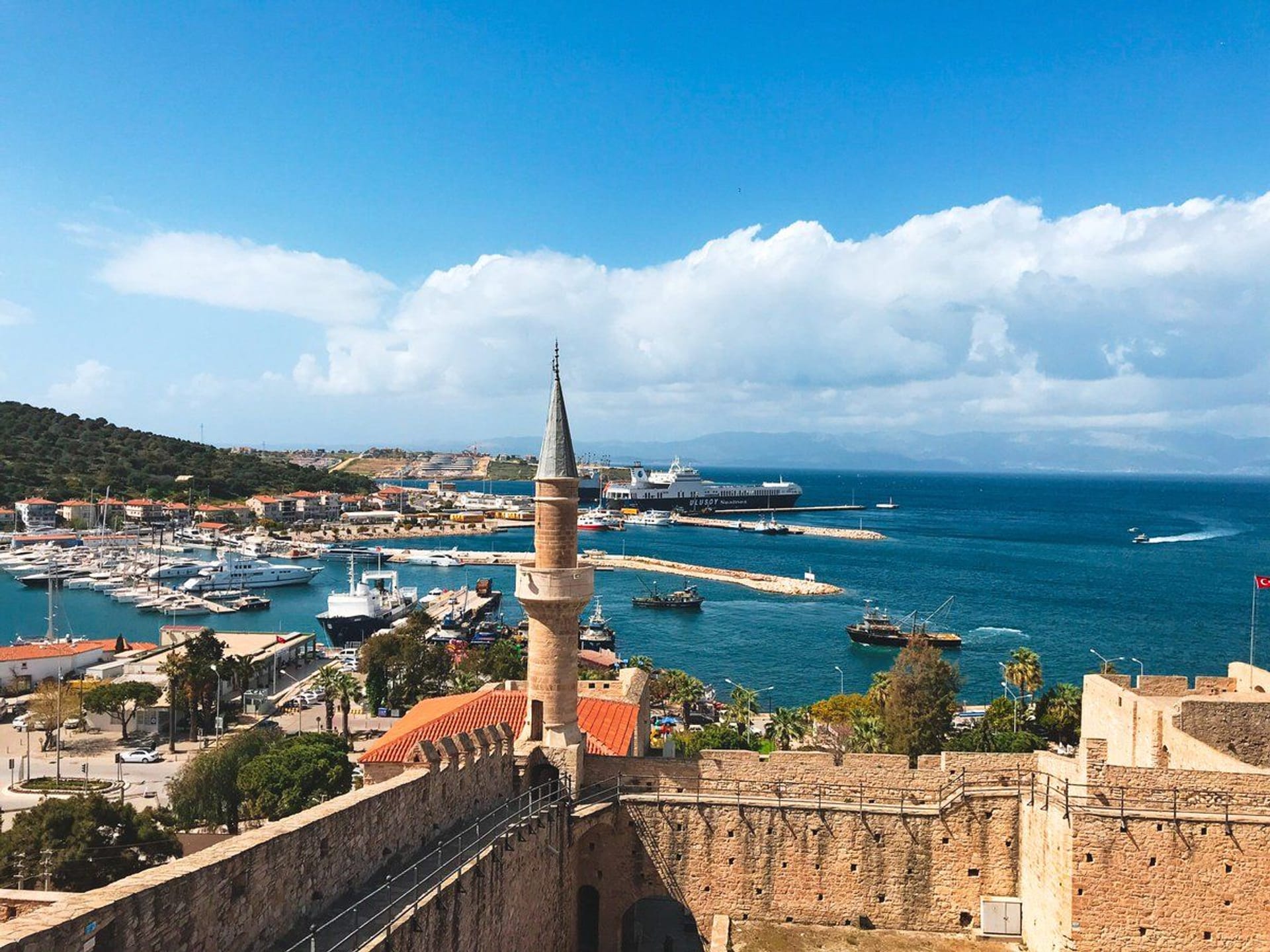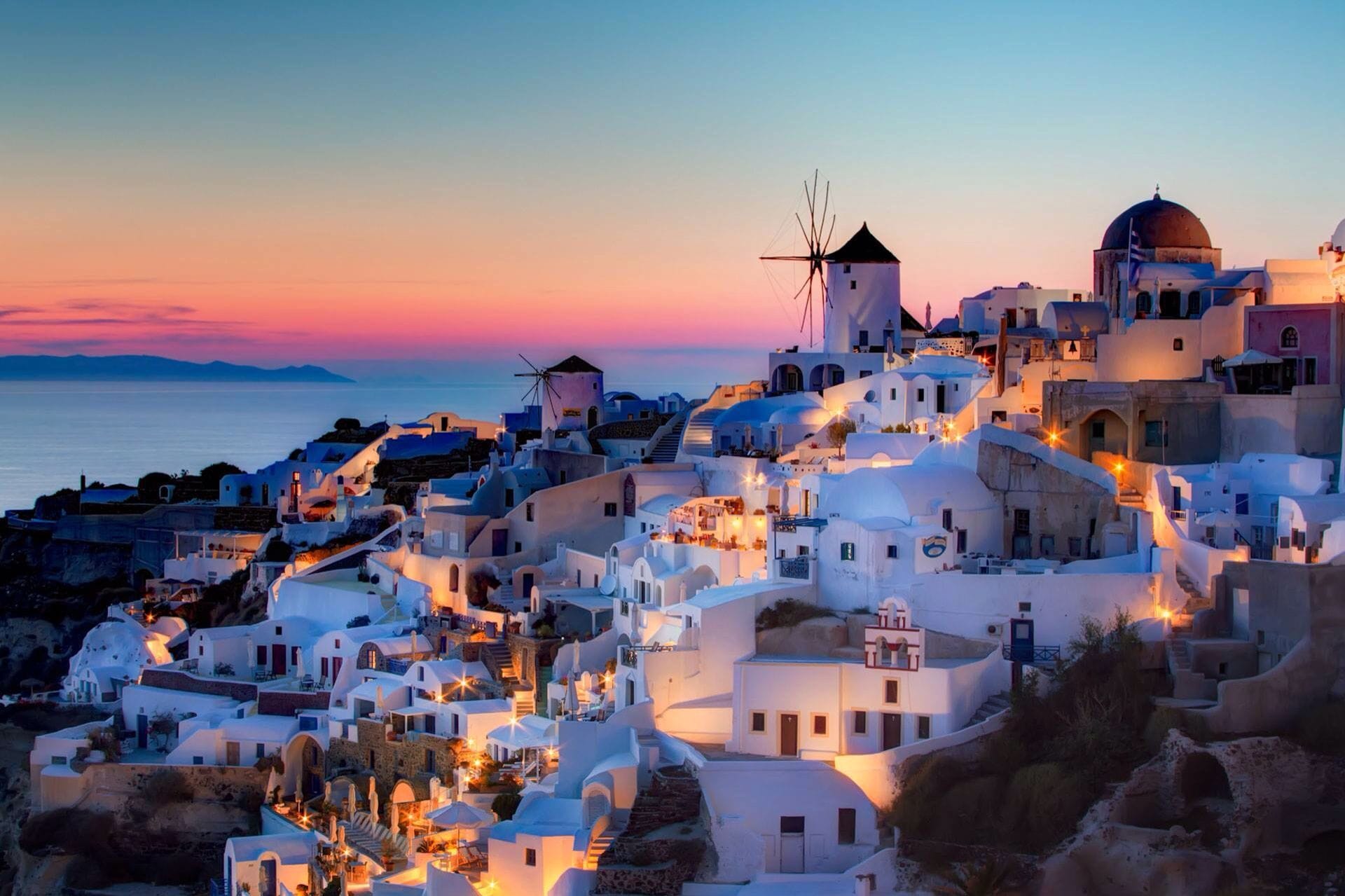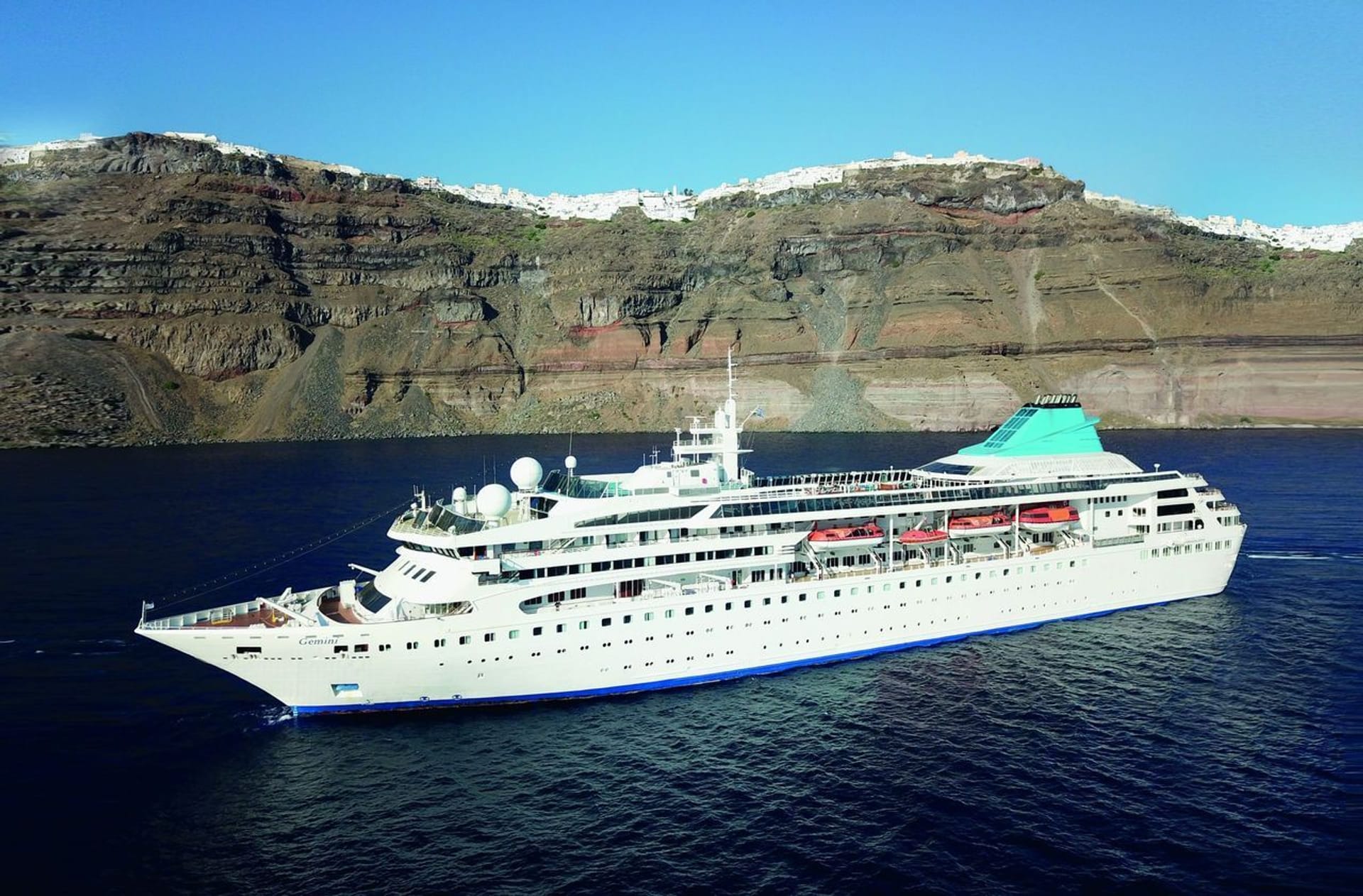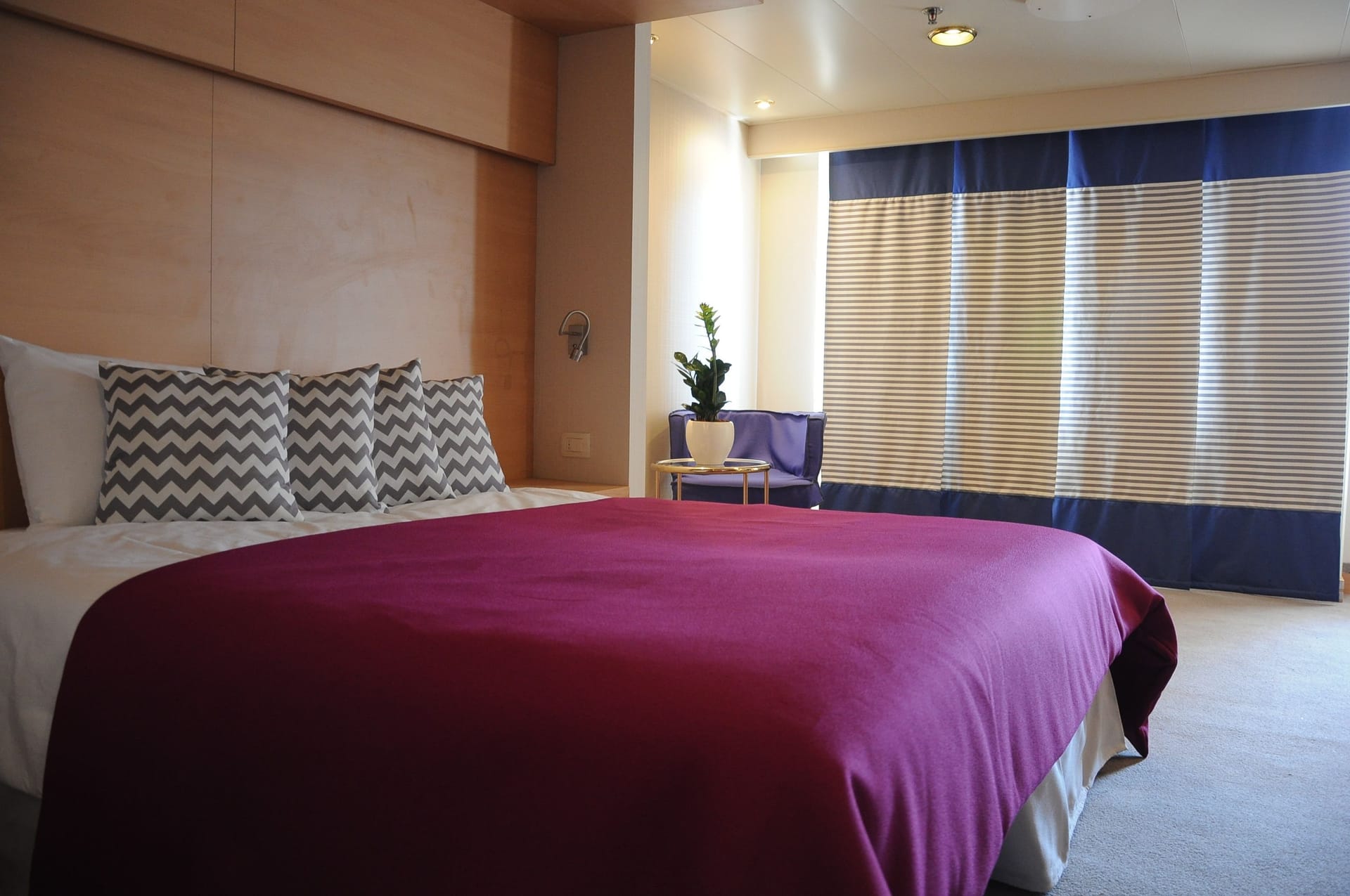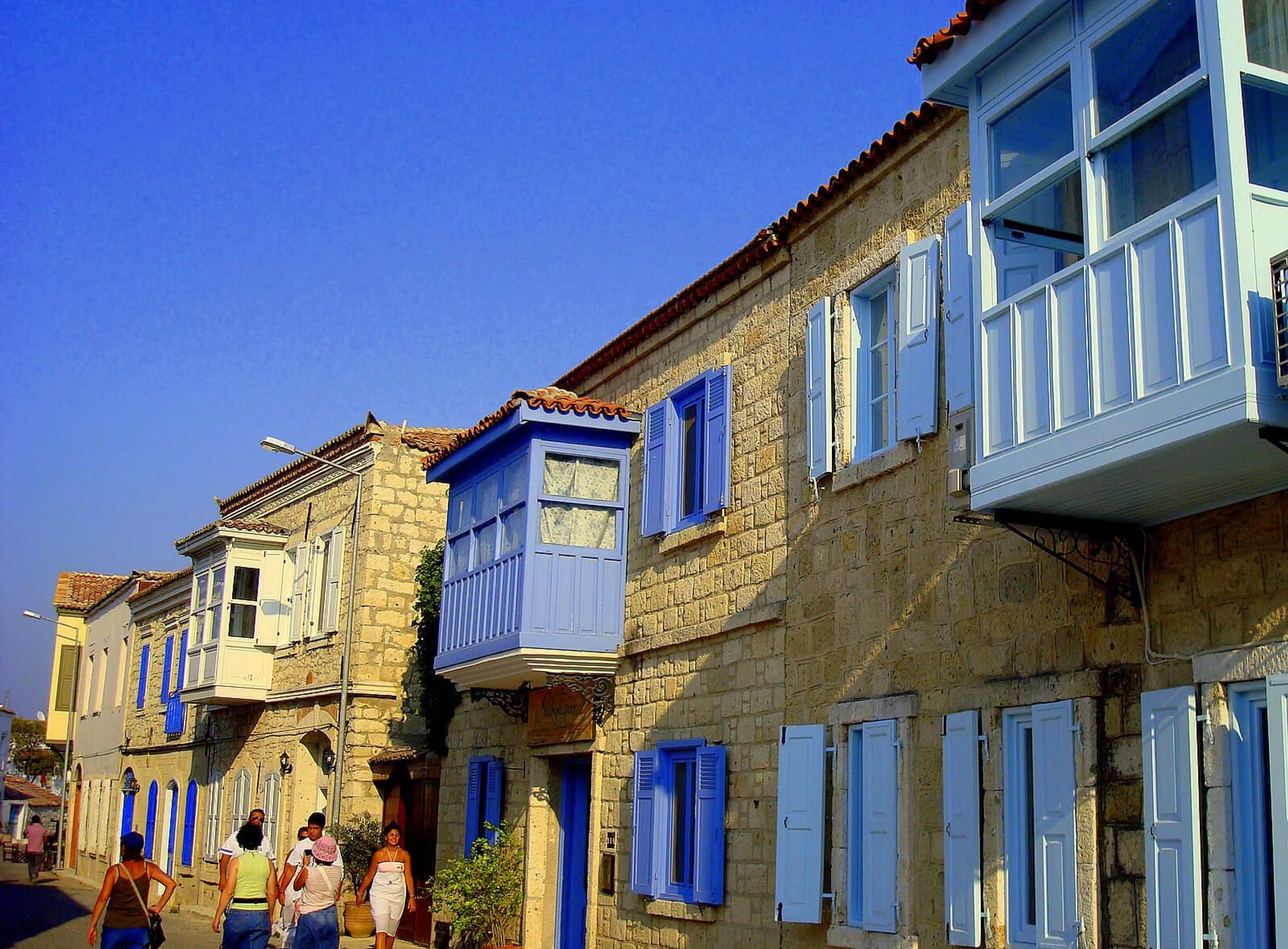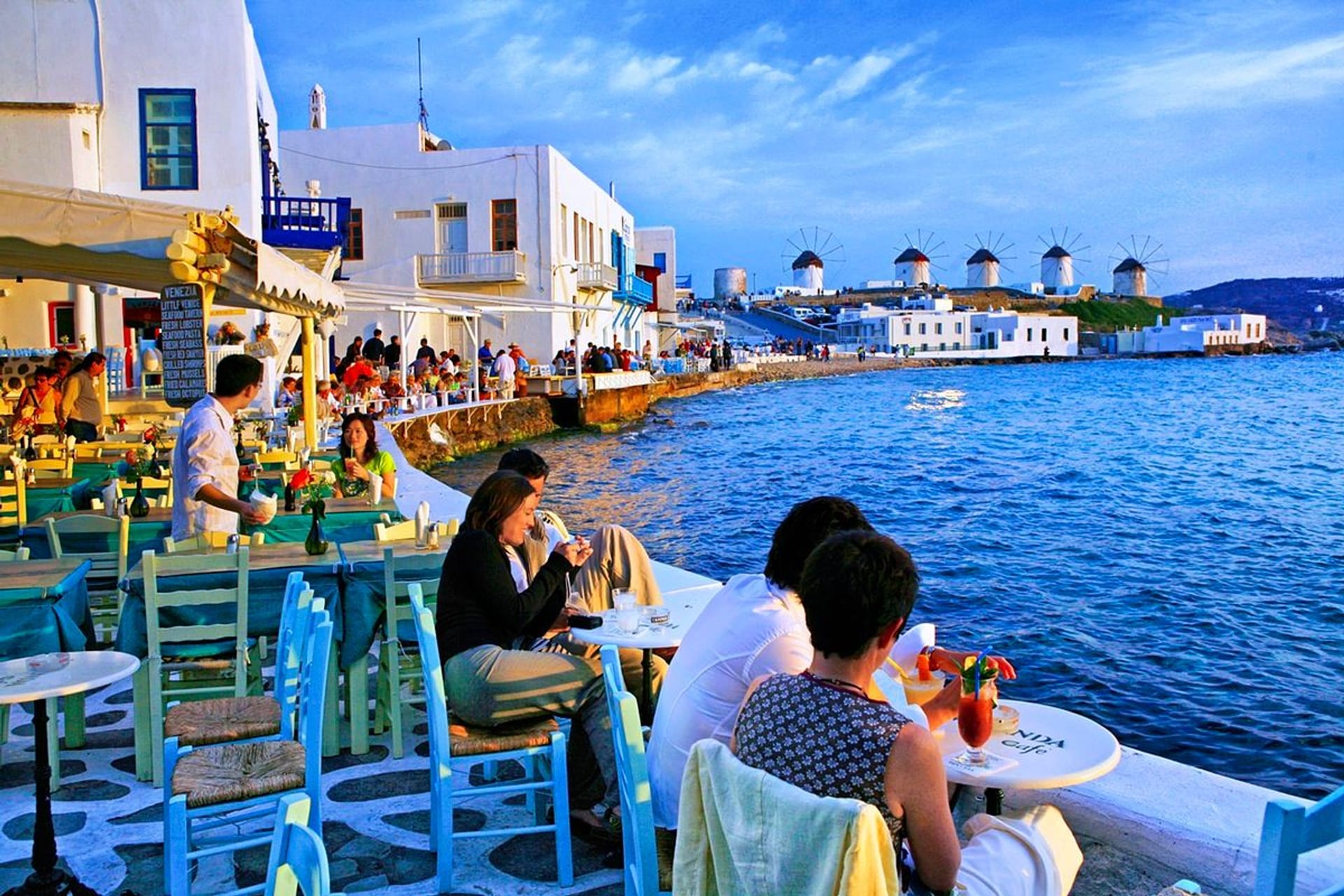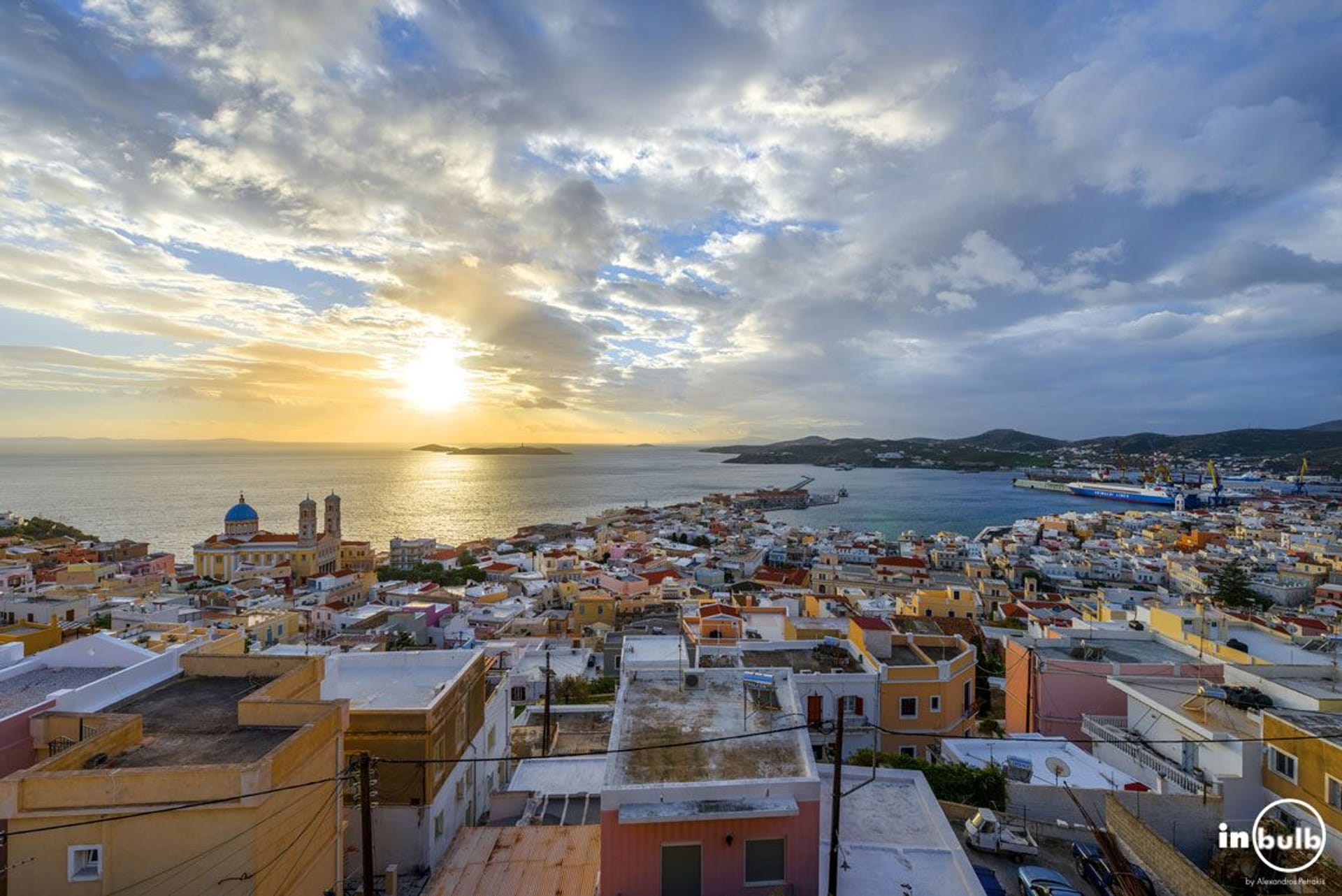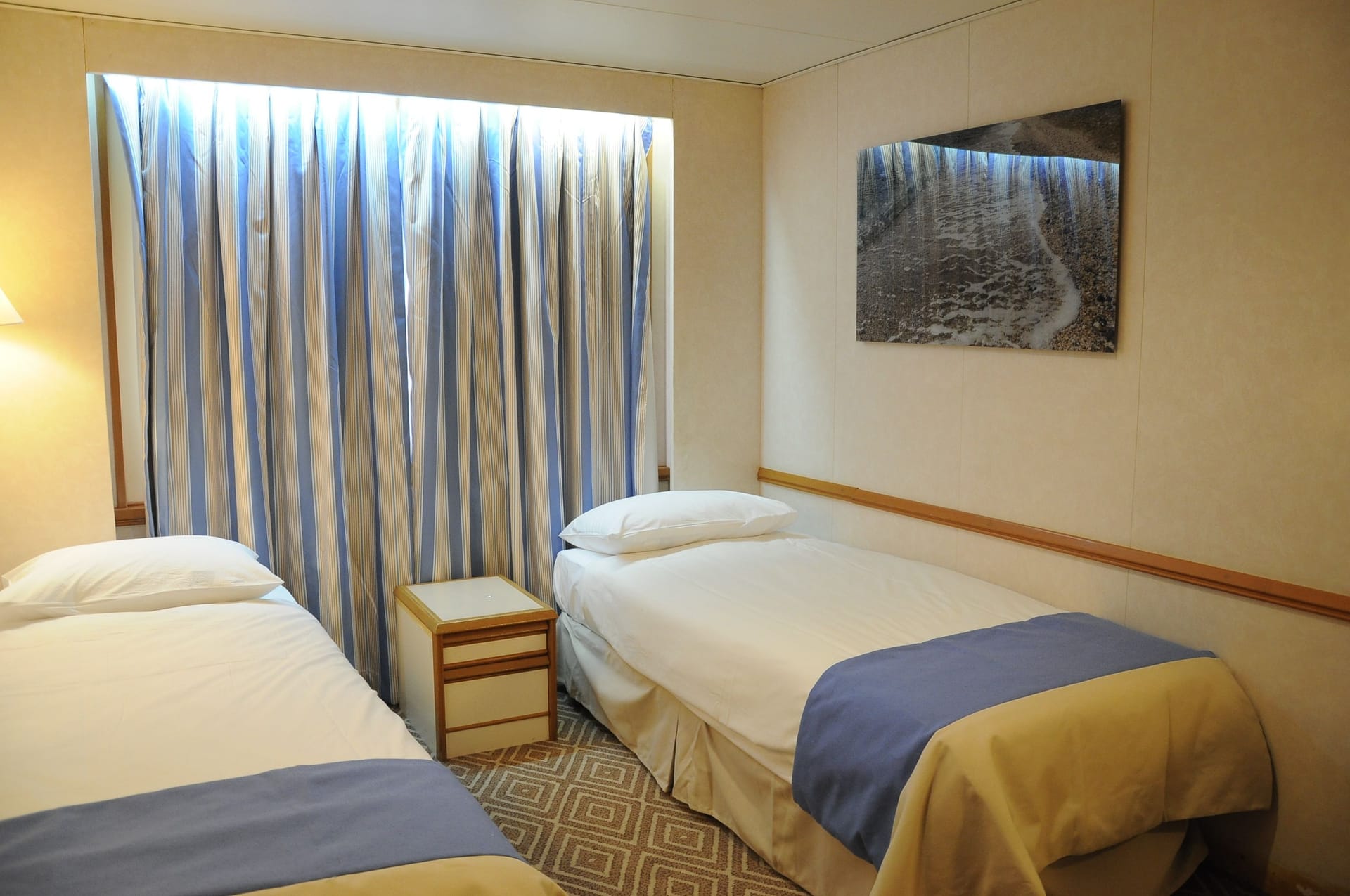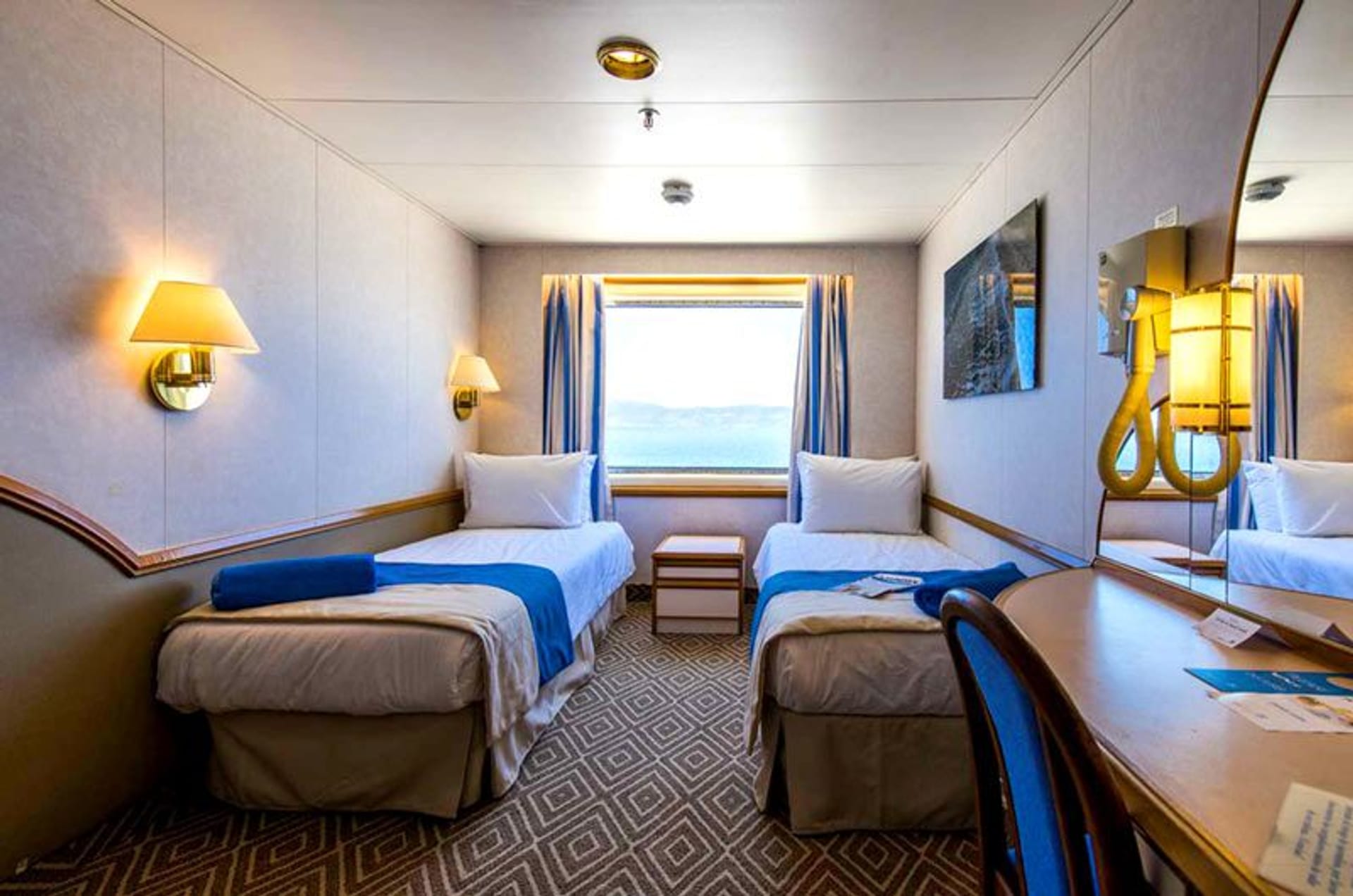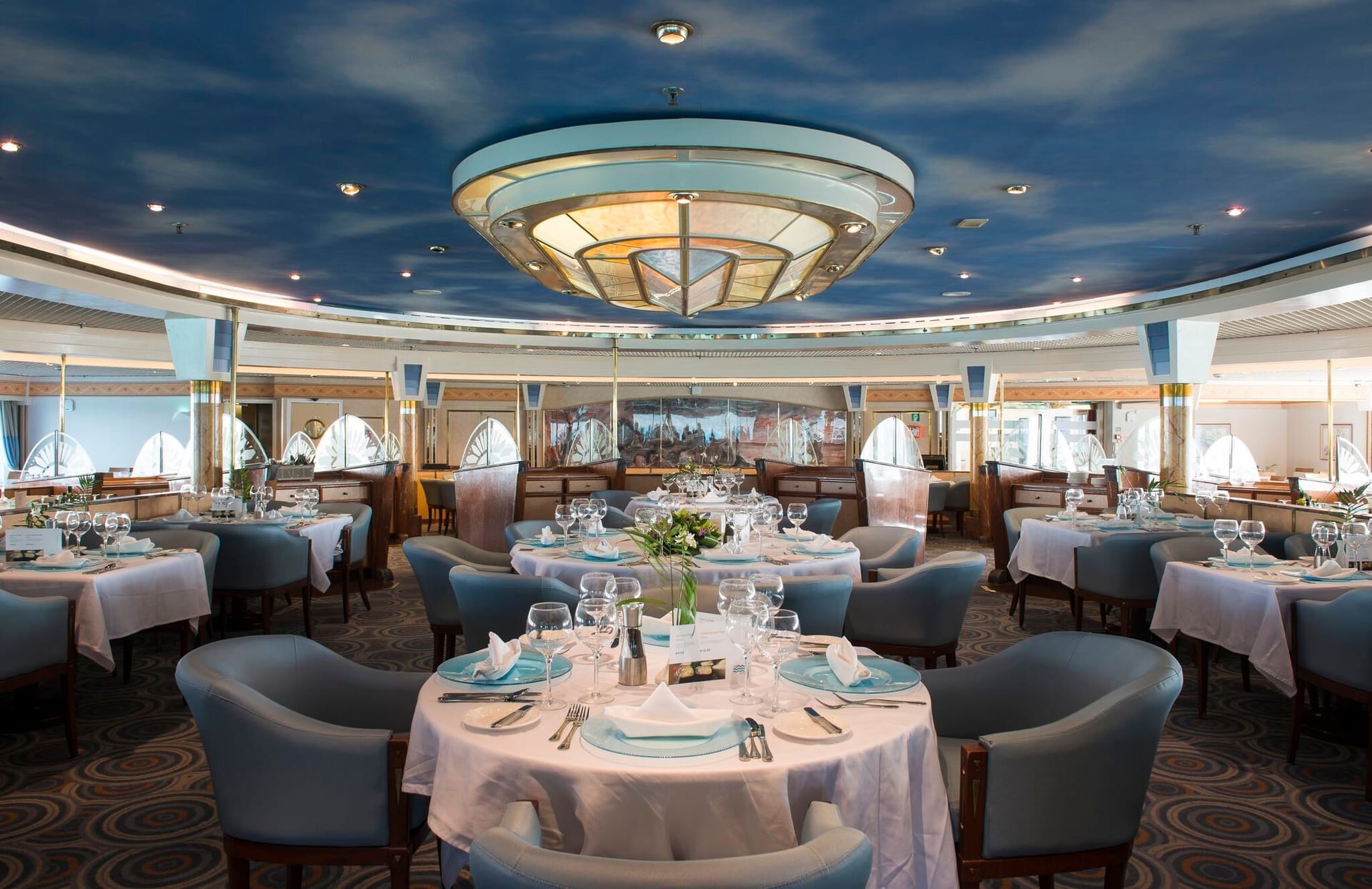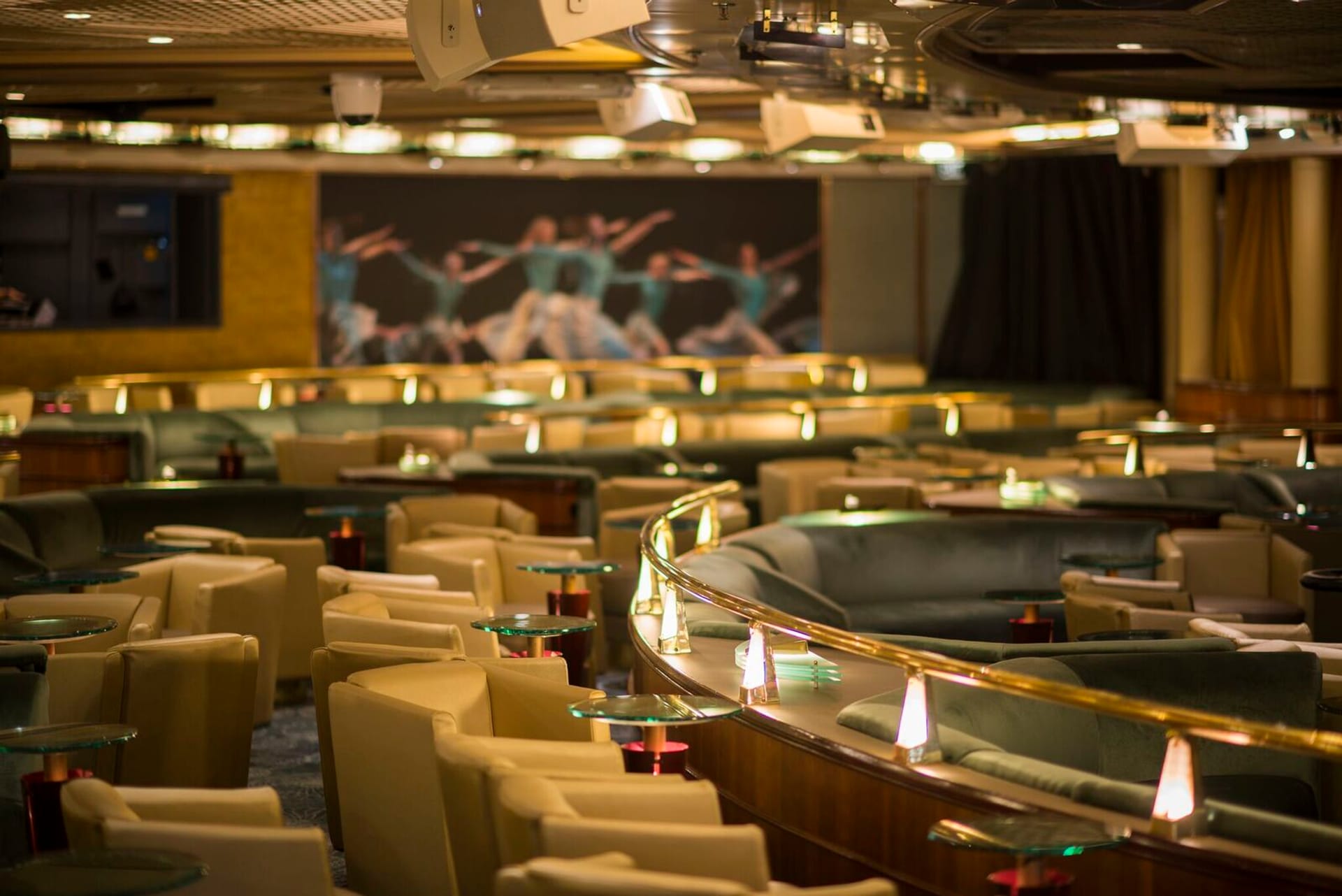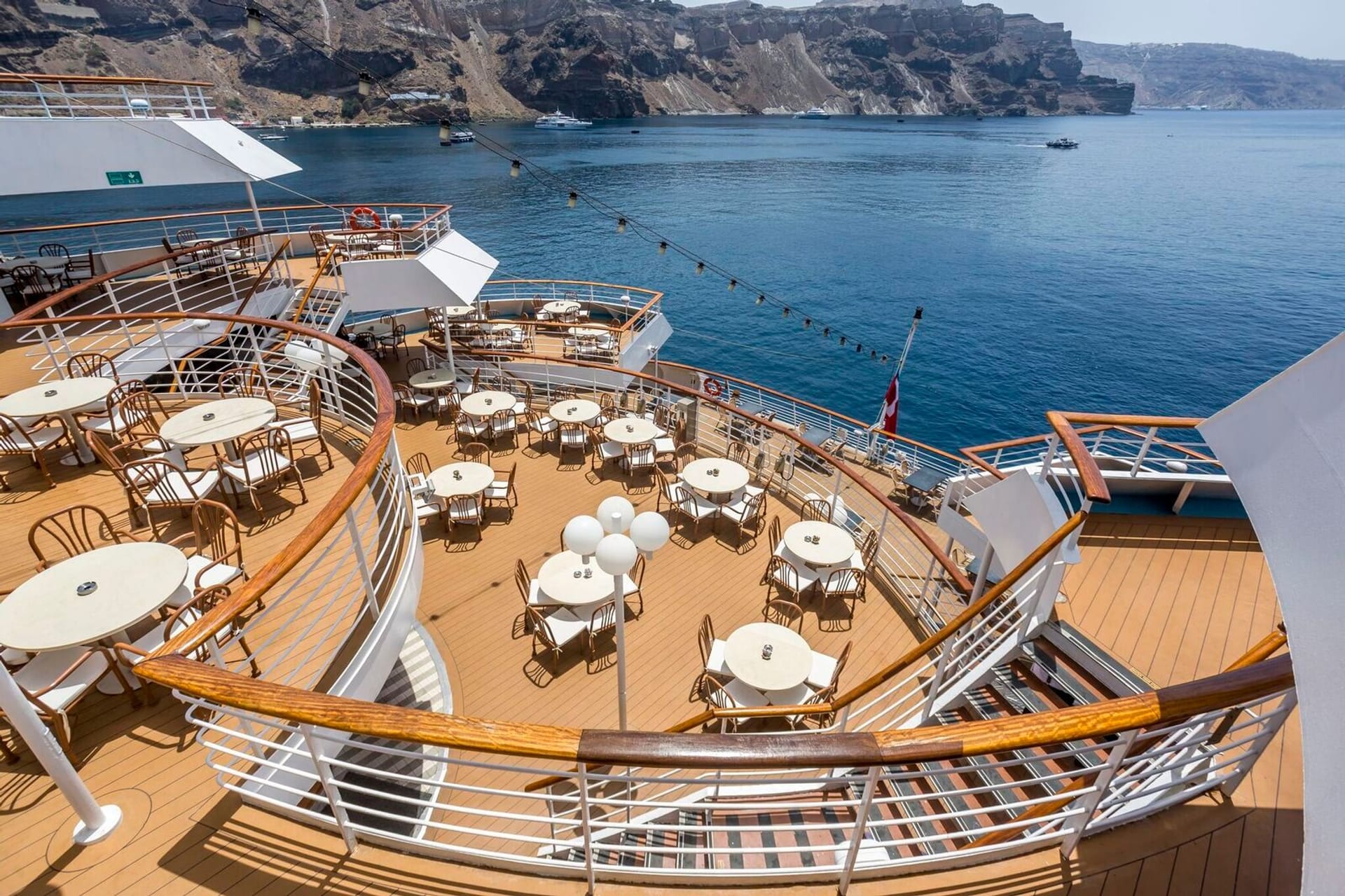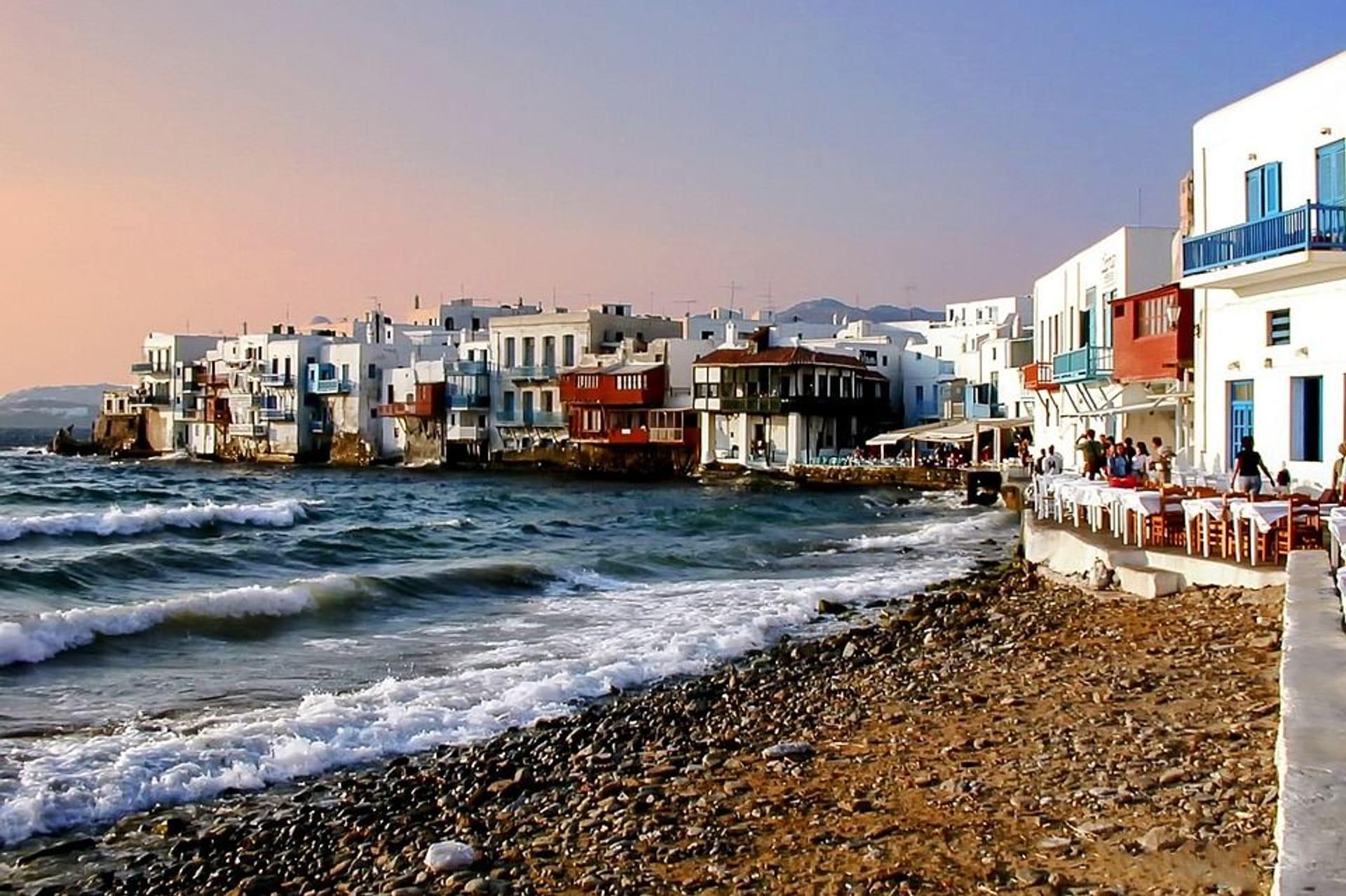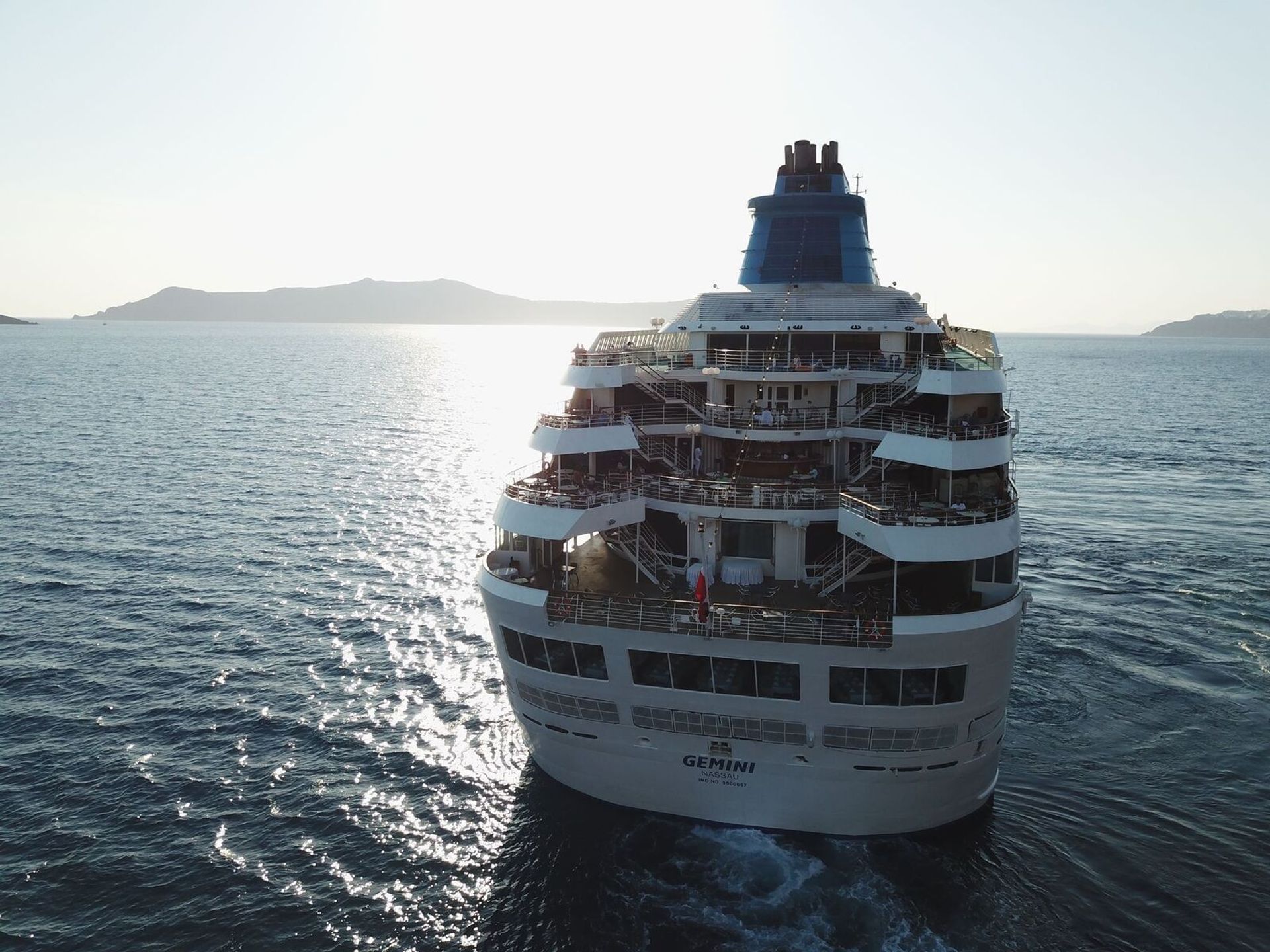 Syros, Santorini, Cesme, and Mykonos cruise from Athens
Guaranteed departures from Athens, every Wednesday, from late May to mid September
Book Now! All our programs in up to 12 installments without interest
What is included in this cruise
Accommodation for 2 nights in Athens
Half day Athens sighseeing tour with an official English speaking guide.
Visit to the Acropolis Museum with official English-speaking guide
Tickets and entrance fees in all archeological sites as per description.
Evening Walking Tour in the most charming areas of Athens.
3-night cruise through the Greek islands and Turkey, with 3 meals per day.
Transfer from and to the airport.
Limited alcoholic and non-alcoholic package of 8 beverages per day.
Free shuttle service Port - Mykonos Center and vice versa.
24/7 Emergency Assistance
Boarding fees, tips and taxes.
What is not included in this cruise + Optional Supplements
Add extra nights in Athens

by clicking on "Customize your Program" or in step 1 of the reservation.

Personal expenses.
Find optional cruise excursions here.
Optional external cabin supplement.
Click on the FAQs for more infomation.
5% discount for groups of more than 10 travelers
Customize it now
Easy and risk free. We will clear up your doubts!
We'll reply in less than 24hrs. Contact us Now!
Cruise Itinerary: Maritime Treasure
ATHENS - THE CRADLE OF CIVILIZATION WITH A NIGHT WALKING TOUR
After your arrival in the mythical city of Athens, the transfer to your hotel will be conducted in one of our private vehicles. A member of our English speaking team will meet you at your hotel, help you with the check-in, inform you of all the details of your trip, introduce you to the city and its everyday way of life and answer any questions you may have.
The rest of the day is free for you to relax and enjoy Athens at your own pace.
In the evening you will join our walking tour, where you will have the chance to see and hear about the history of many important landmarks in the most charming areas of Athens, such as Anafiotika, Thissio, Monastiraki, and Plaka. In this way you will see Athens from a different perspective.
Greca Tip: Extend your stay by adding nights at Step 1 of 3!
ATHENS SIGHTSEEING WITH ACROPOLIS, TEMPLE OF ZEUS & TRILOGY
After your breakfast and at the appointed time, you will commence the panoramic tour of the Athenian Neoclassical Center: the Parliament, the Tomb of the Unknown Soldier, the University, the Library, and National Academy, the Ilion Palace, the Temple of Zeus and Hadrian's Gate, the Panathenaic Stadium, and many other monuments and sites of great interest. You will learn all there is to know about their history and background from the licensed English-speaking Tour Guide accompanying you on this tour.
After the panoramic tour, you will visit the "sacred rock", the spectacular, unique and magnificent Acropolis and the Acropolis Museum. The entrance fee to both sites is included. At the end of the visit, you can either choose to return to your hotel or set out on your own adventure through the charming and picturesque streets of Plaka.
In the evening, a walking tour is included and will take you through the prettiest areas of Athens, such as Anafiotika, Thissio, Monastiraki, and Plaka.
Greca Tip: In Plaka you can look for something alluring, like ceramics, musical instruments, handmade jewellery to specialty food shops stacked high with olives and spices.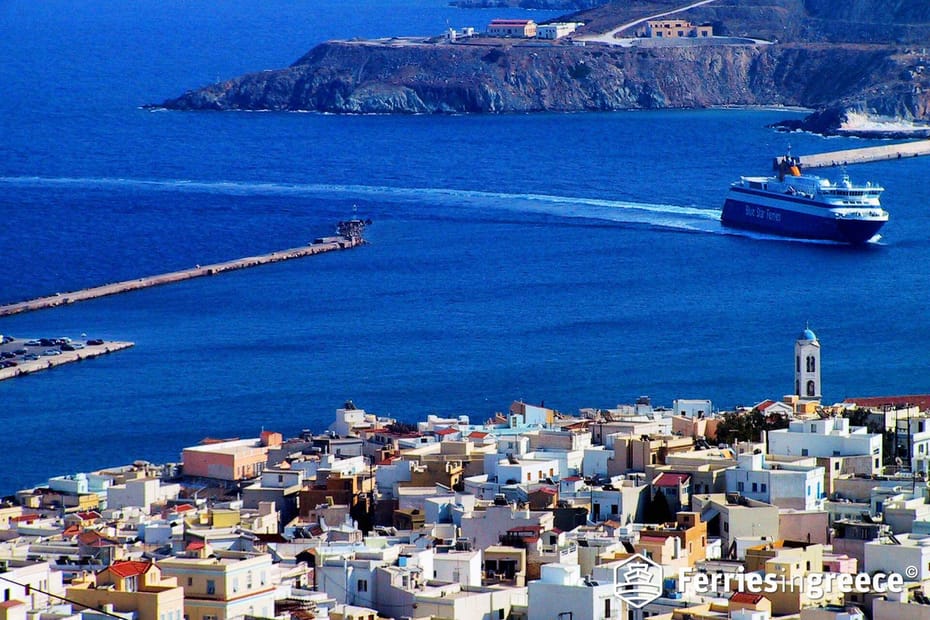 SAILING THE AEGEAN LIKE ODYSSEUS - FROM PIRAEUS TO SYROS
After a tasty breakfast, and at the appointed time, your assistant will transfer you to Piraeus port in one of our private vehicles. You will go aboard your cruise ship and at 4:00 p.m. you will sail for the island of Syros. This is the ideal time to enjoy a beautiful sunset on deck, marvel at the deep blue of the Aegean or join one of the activities and services offered on board. In this cruise Greca Travel includes a full board meal option and a package of limited alcoholic and non-alcoholic drinks. Now you can really concentrate on having a great time!
Your arrival at the port of the capital of the Cyclades will be at 8:00 p.m. Here, you will be swept away by the night scene unraveling before you and have the chance to enjoy a traditional Rebetiko Feast by tasting the local delicacies. In medieval times, Syros, like most of the Cycladic islands, was occupied by the Venetians who converted a large part of the population to the Catholic religion. Up to the present time, the catholic population of this island still represents a large proportion of the country's residents, who are mainly Greek Orthodox.
Your cruise departs for Santorini in the early morning, at 03:00 am.
Greca Tip: Make sure you try the island's Halva pie (made of thyme honey and roasted almonds), loukoúmi (a delight made of water, starch and sugar) and the San Mihalis spicy cheese.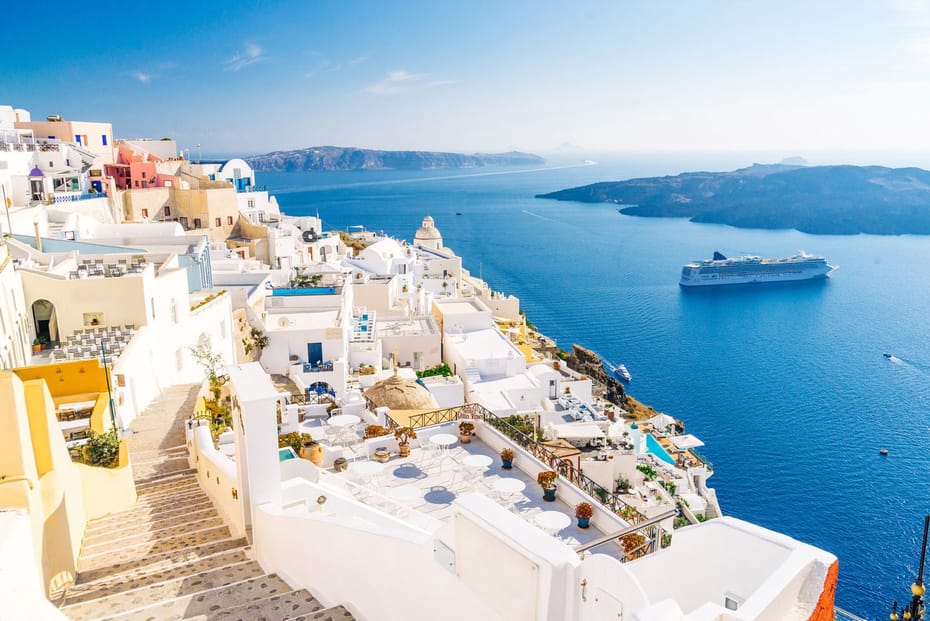 FROM SYROS TO SANTORINI - FREE DAY
At around 10:00 a.m. you will arrive at the wonderful island of Santorini, regarded by many as the lost continent of Atlantis. Approaching the island is a fascinating experience and a wonderful opportunity to capture with your camera the beauty of Fira, the island's capital, with its white houses perched on the cliff, overlooking the volcano.
You will have a free day to immerse yourself in the magical atmosphere of the island! You can visit the caldera and the two small islands of Nea and Palea Kameni, with their hot springs of green and yellow waters or simply venture out on land.
Santorini presents the perfect combination of archeological sites, black sand beaches, an active volcano, and magnificent sunsets; all of these form a part of its romantic and picturesque identity. Whenever someone thinks of the Greek islands, Santorini is bound to come up right on top! At around 20:00 hrs. you will set sail again to continue on your sea journey.
Greca Tip: Explore the winding narrow streets of Fira, savor the local wine and taste the excellent local cuisine.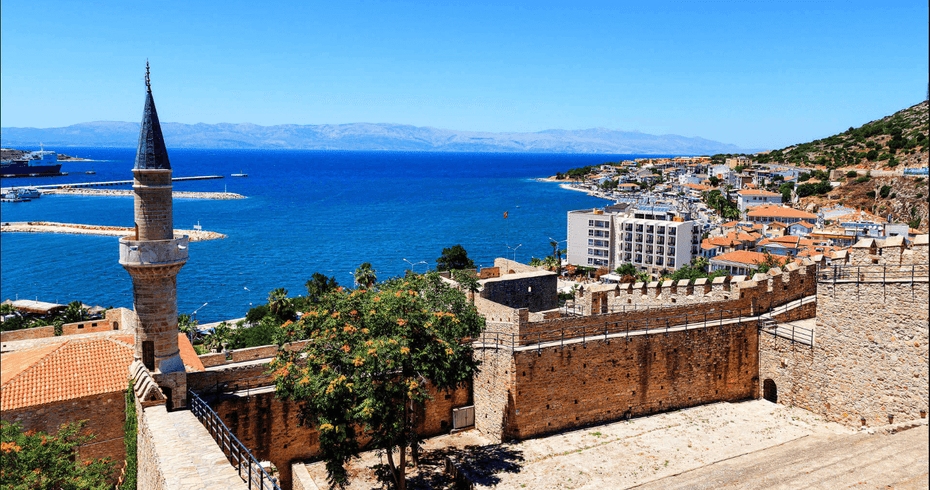 CESME AND MYKONOS, ADVENTURES IN THE AEGEAN
You will wake up in Cesme, a Turkish city that stands out for its unique buildings and beaches of great beauty. After a generous breakfast, you will have free time to explore historical monuments such as a 14th-century fortress, the 16th-century Caravazar and Agios Haralambos church, which is the current headquarters of the Emir Caka art gallery.
Optionally, you can join a panoramic tour of Izmir or an excursion to the ancient Ephesus. In the surroundings, you cannot miss the Acropolis of Ildiri that dazzles visitors from the top of the 88-meter-high hill.
At approximately 14:00 hrs you will continue your adventure through the Aegean towards Mykonos Island, where you will arrive at 20:00 hrs to enjoy the evening panorama unfolding before you.
Mykonos is the meeting point of the international jet-set for its wonderful beaches, exclusive shops, and unbeatable nightlife. Its historic center draws the traveler's attention for its whitewashed houses and its narrow and labyrinthine streets that invite you to discover every little nook and cranny.
Greca Tip: Try kopanistí, a soft cheese seasoned with pepper and "amigdalotá", small round cakes with ground almond, rosewater and caster sugar.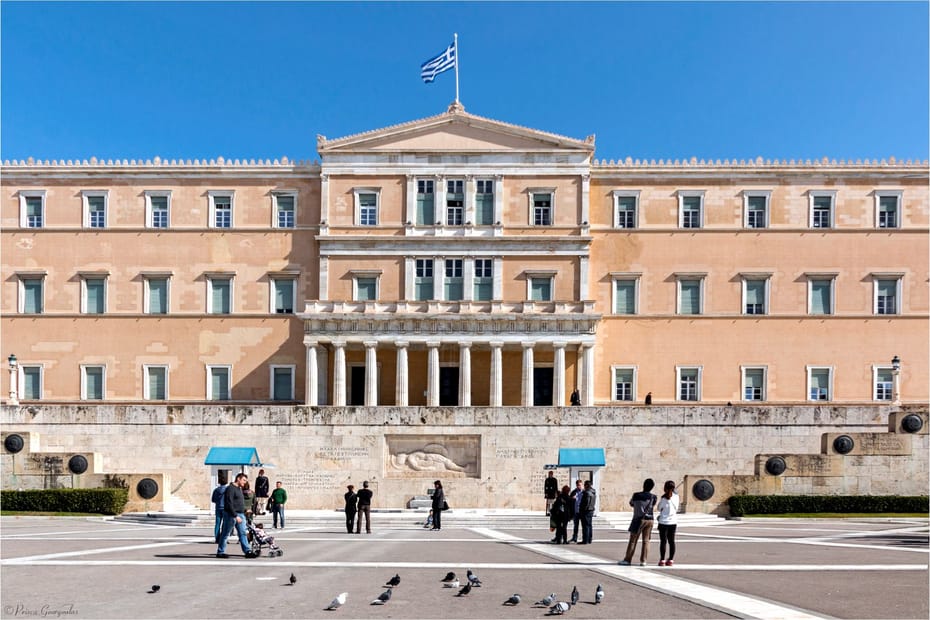 FROM MYKONOS TO ATHENS, FAREWELL
At 02:00 you will head towards Athens and Piraeus port. You will enjoy a peaceful sailing and the comfort and services offered on your cruise ship.
Arrival at the port of Piraeus at 09:00, and after your breakfast, one of our representatives will drive you to Athens International Airport.
Having spent a few fantastic days with Greca, we hope to see you again soon to create new and extraordinary moments that will be lovingly etched in your memory!
Have a nice trip! Or as Greeks say: "Kaló taksídi!"
Greca Tip: You may extend your stay by adding extra nights during step 1 of 3 of your reservation.