Check Availability & Price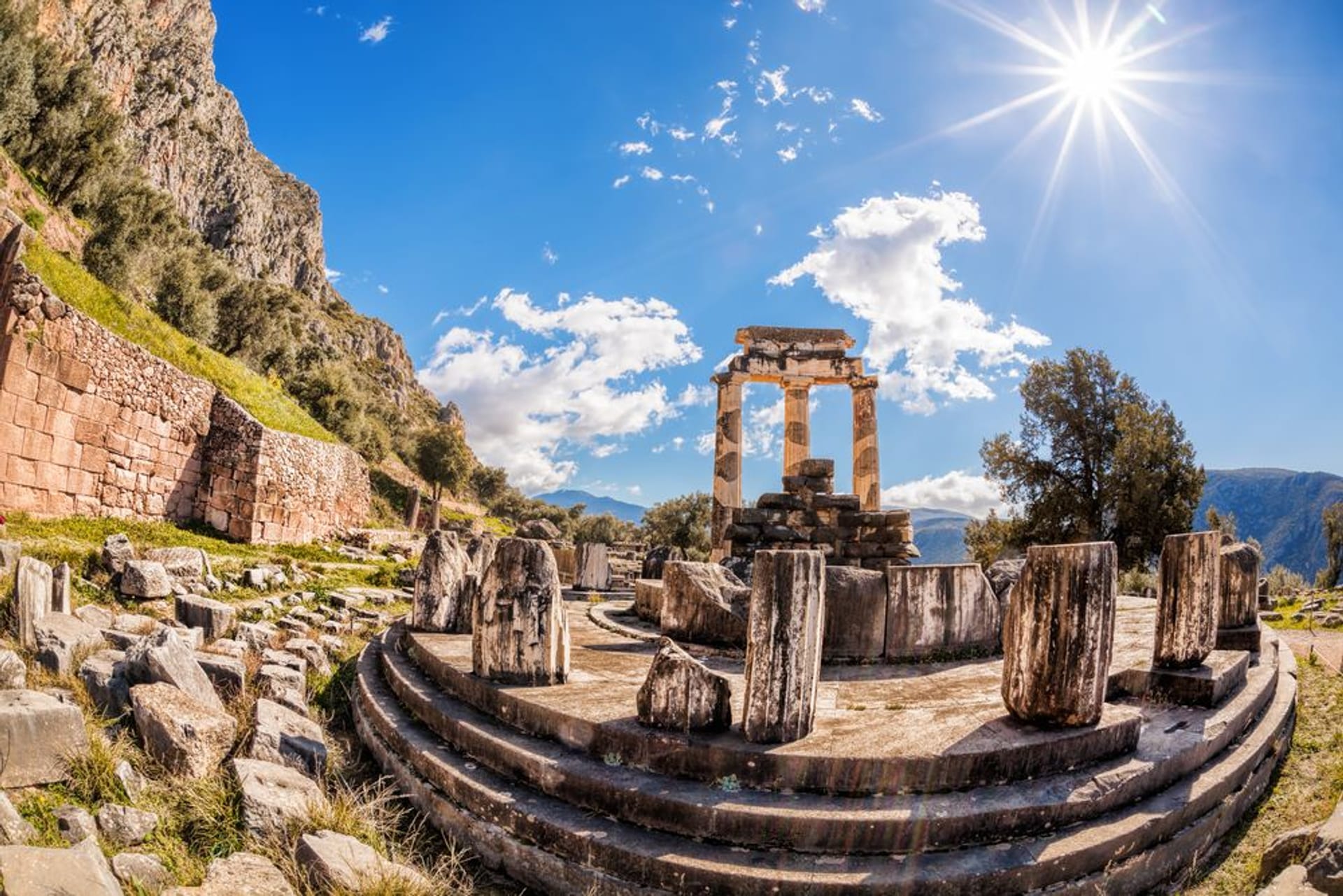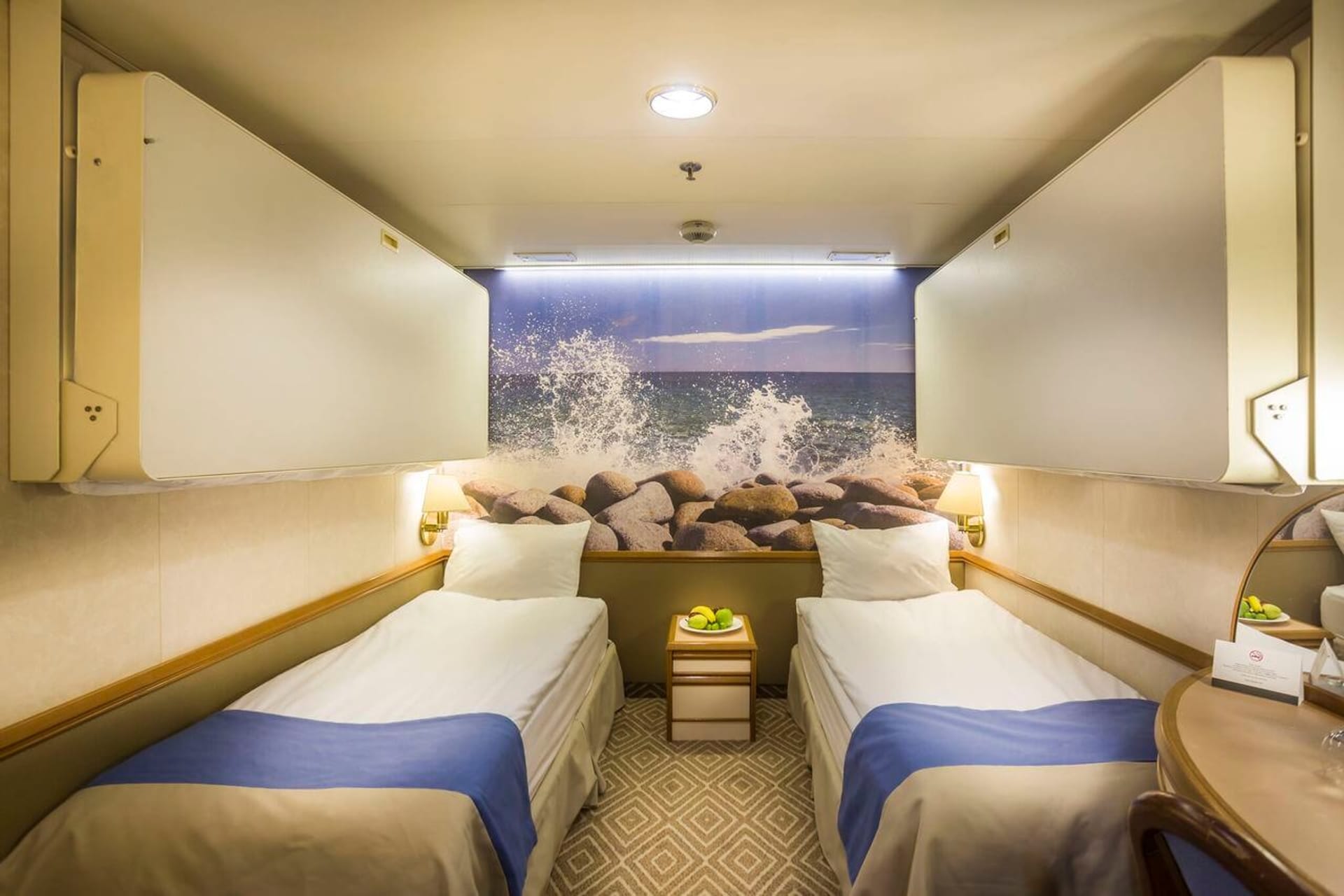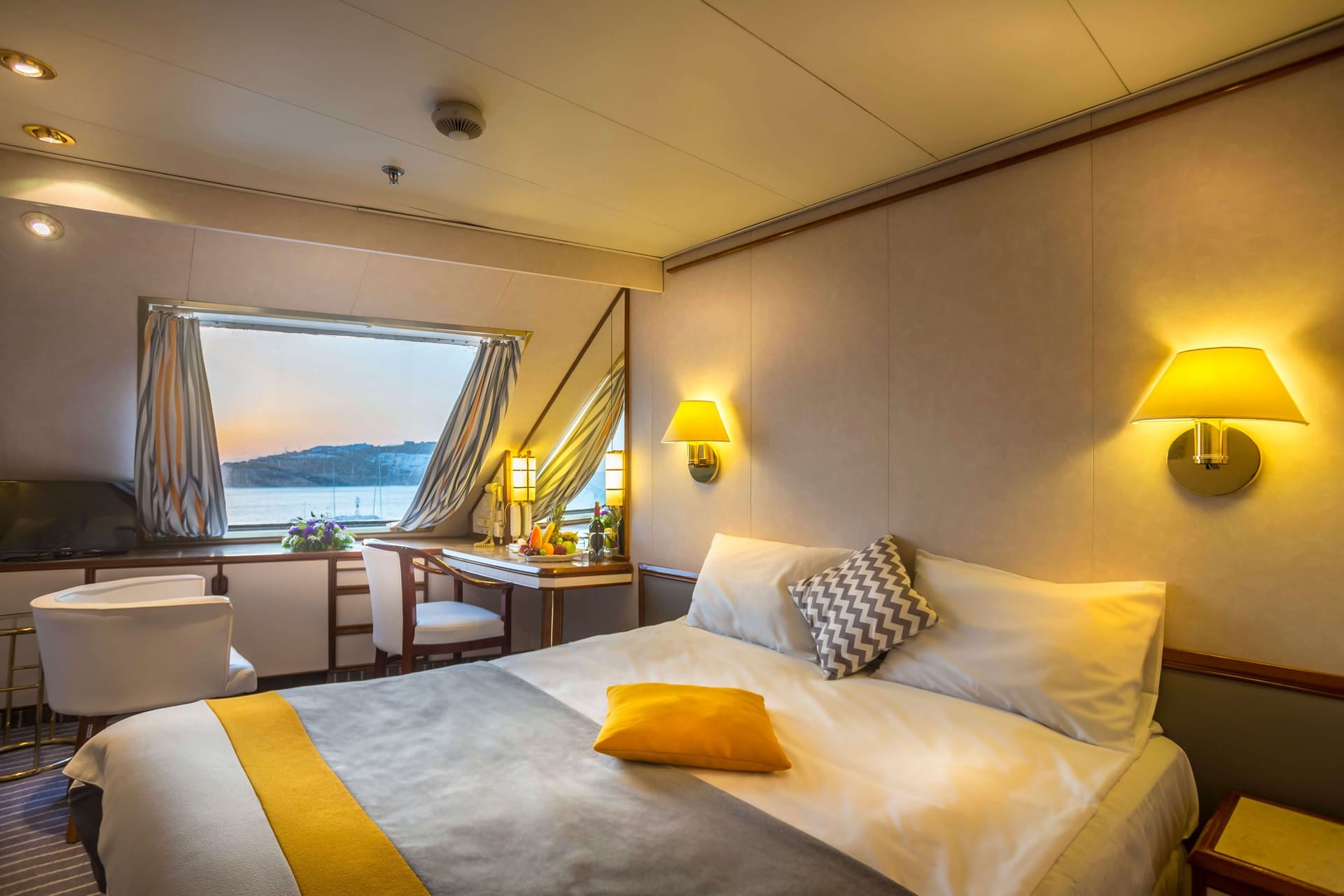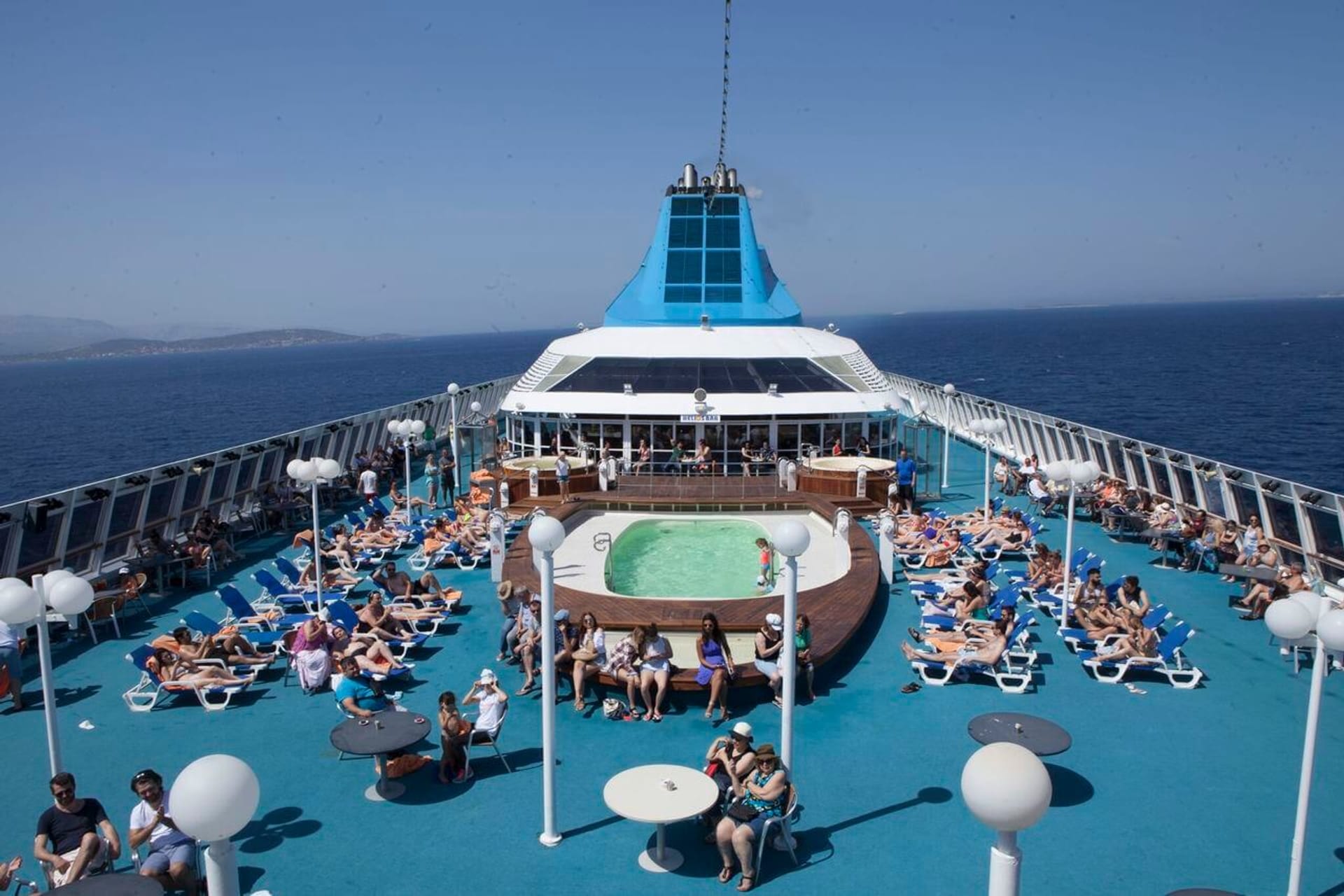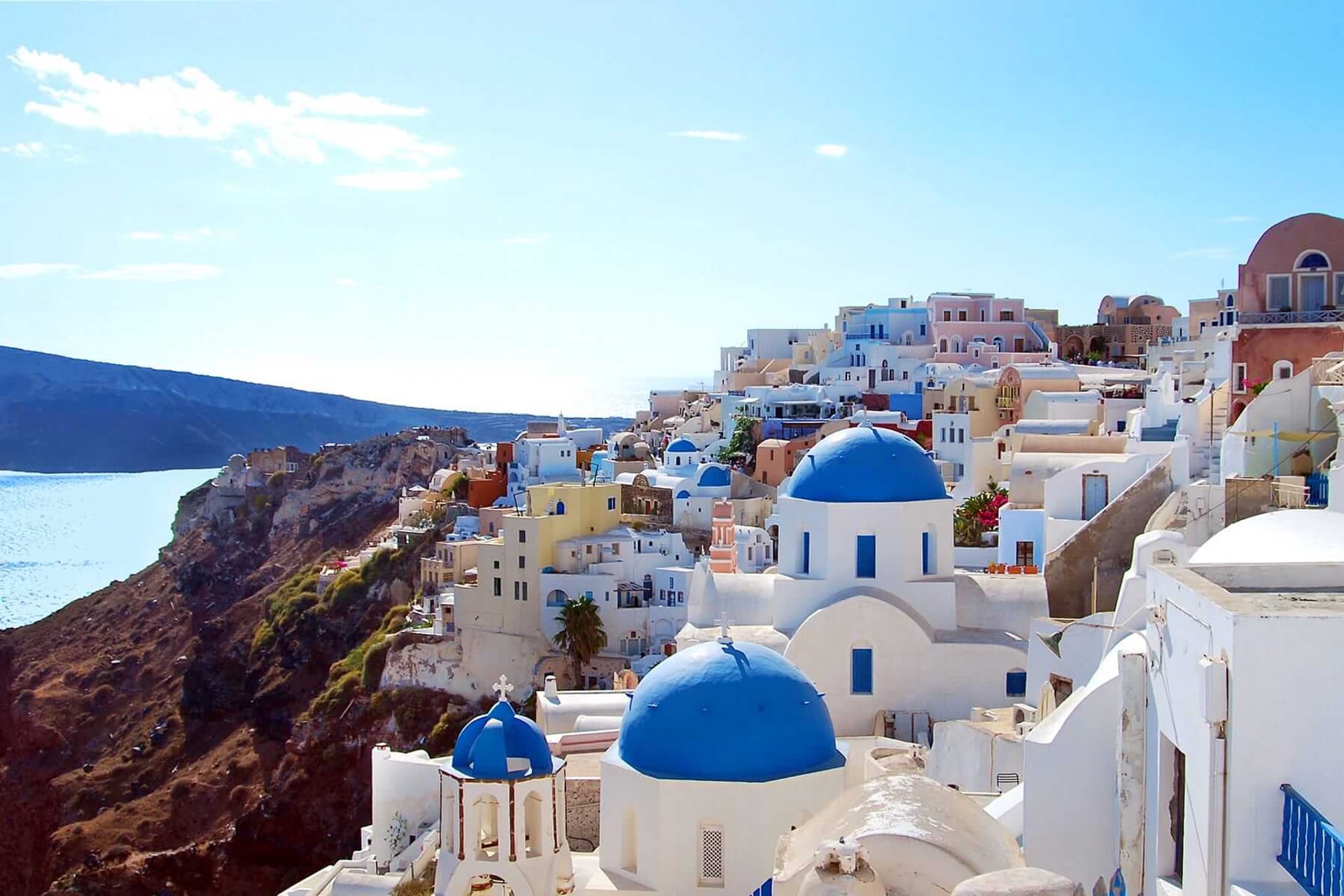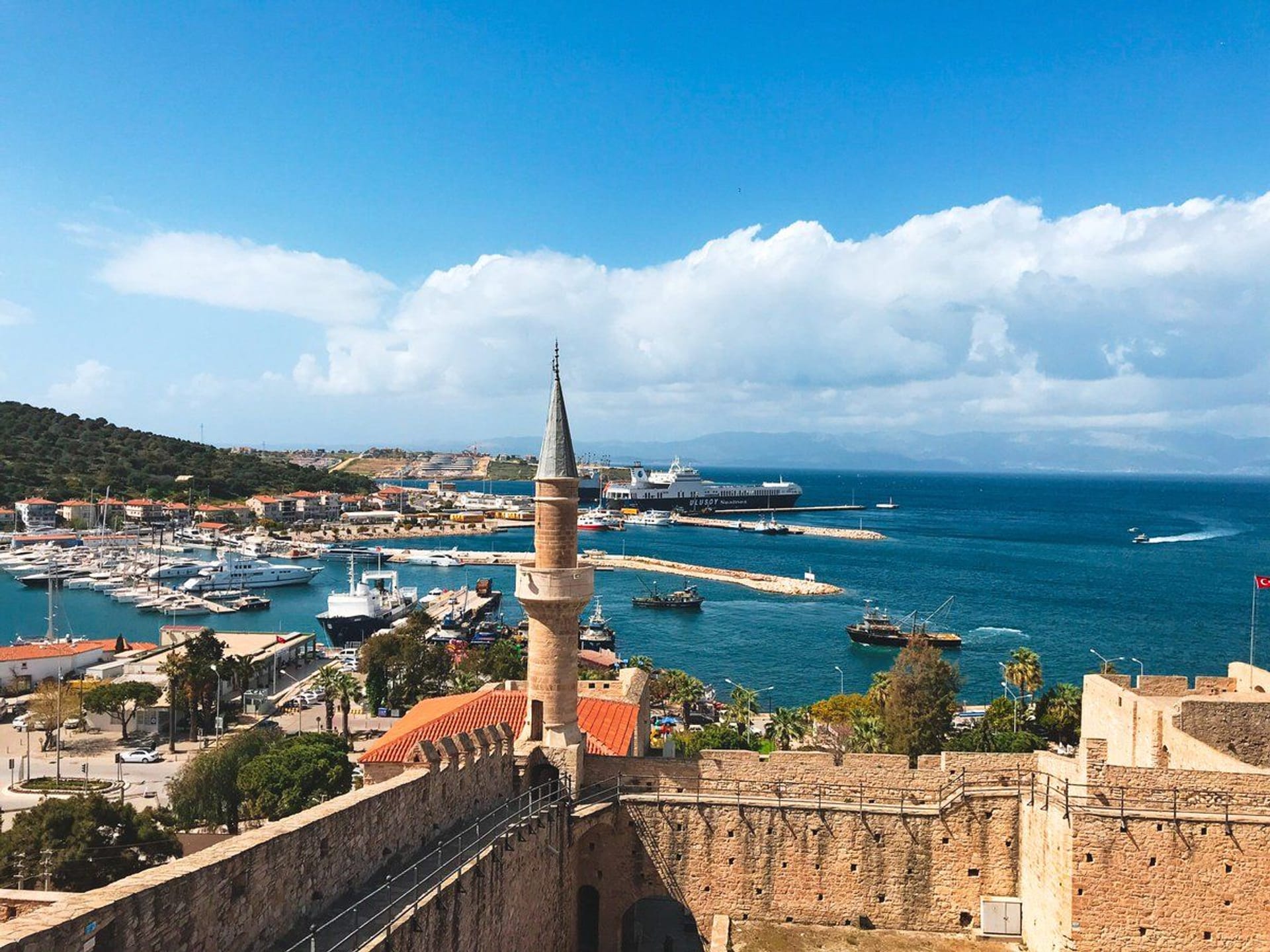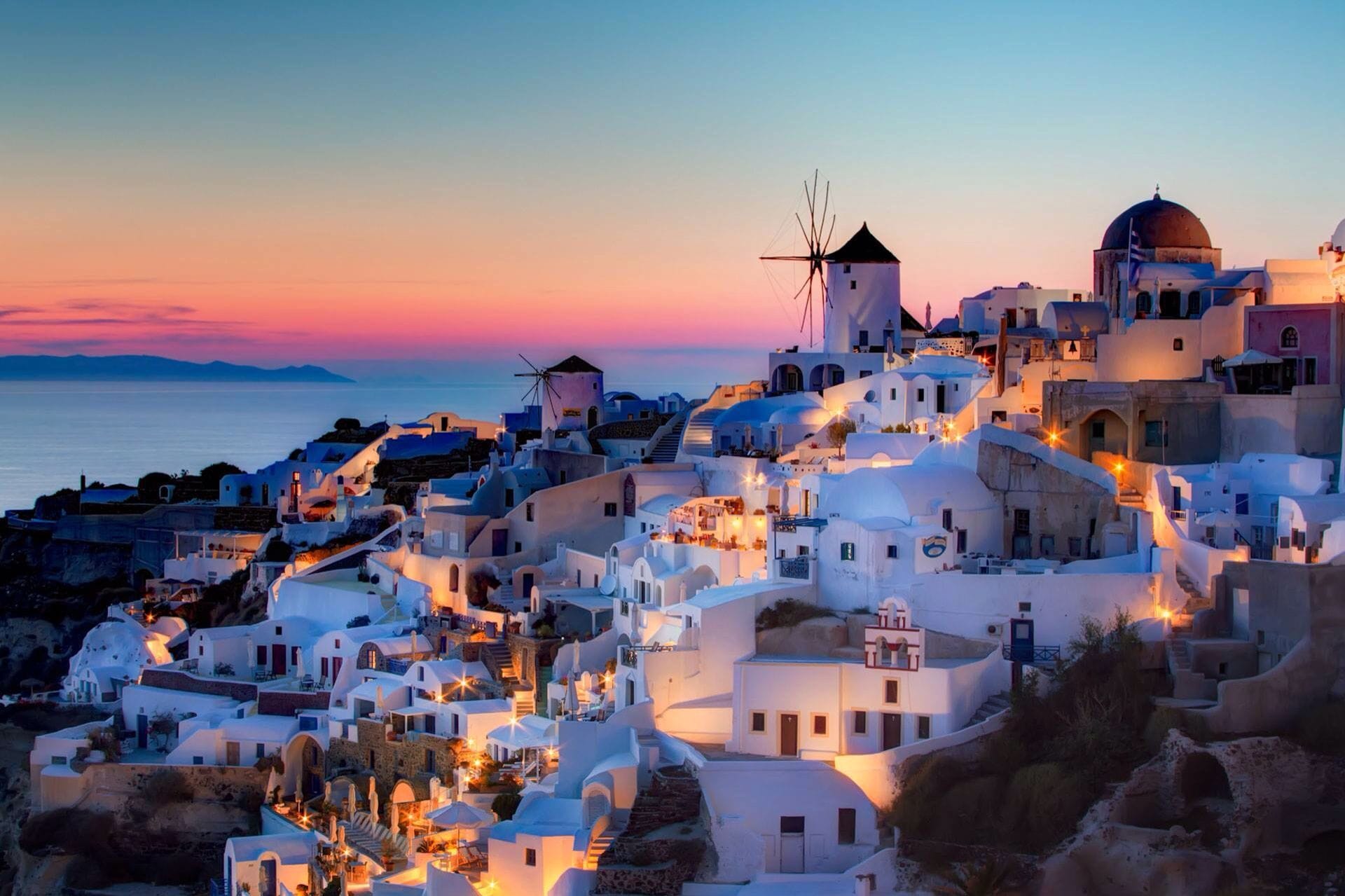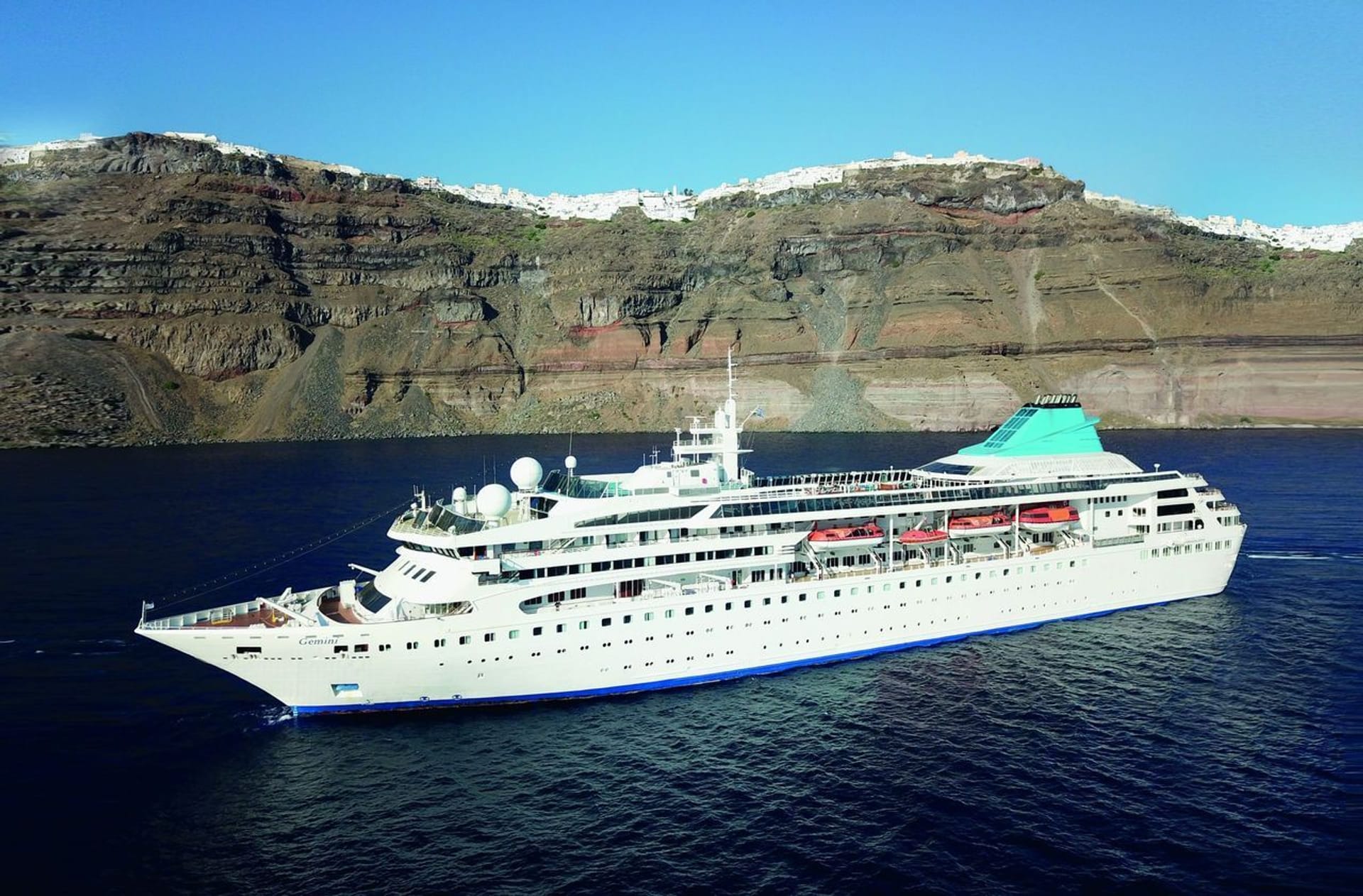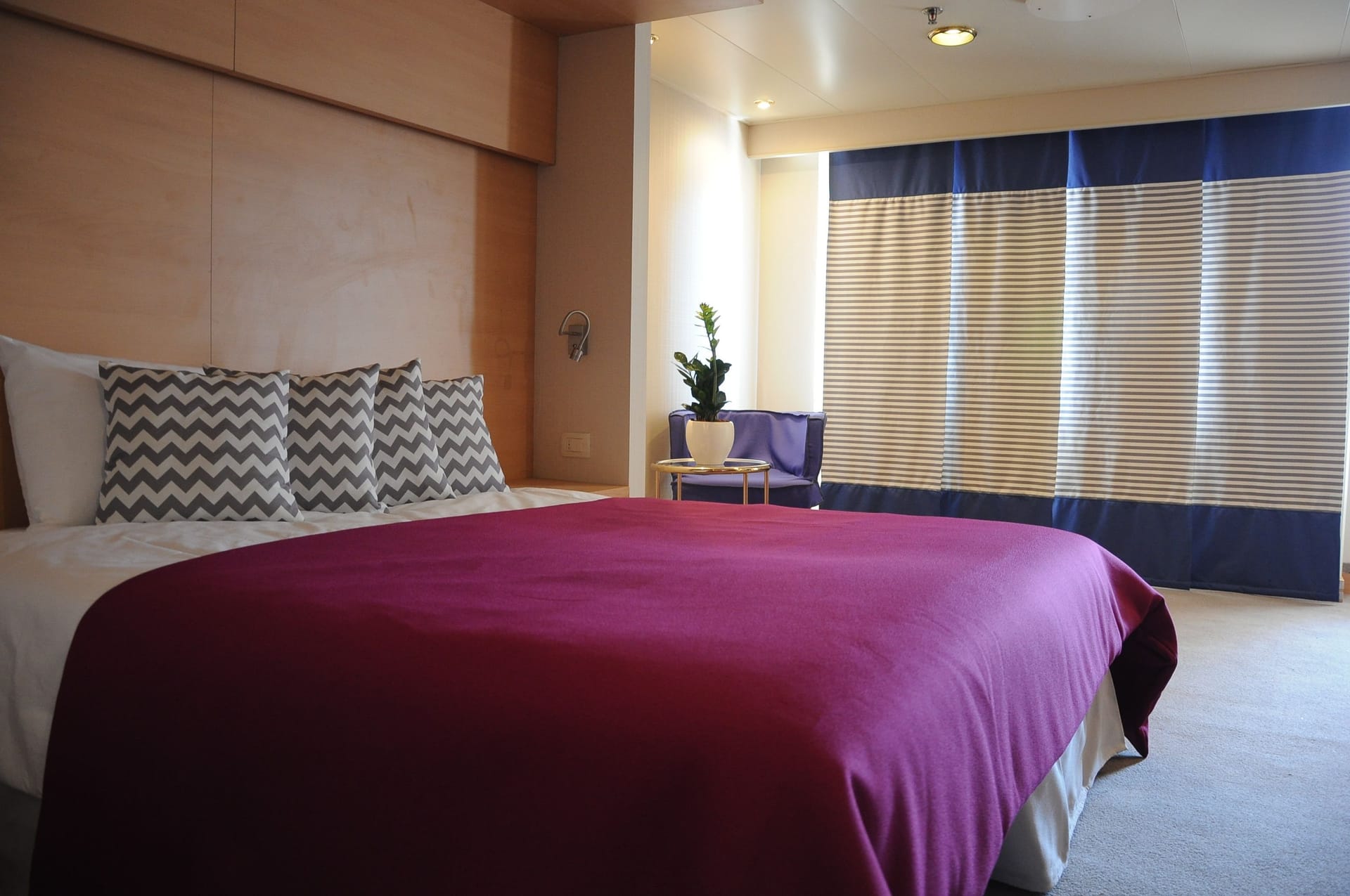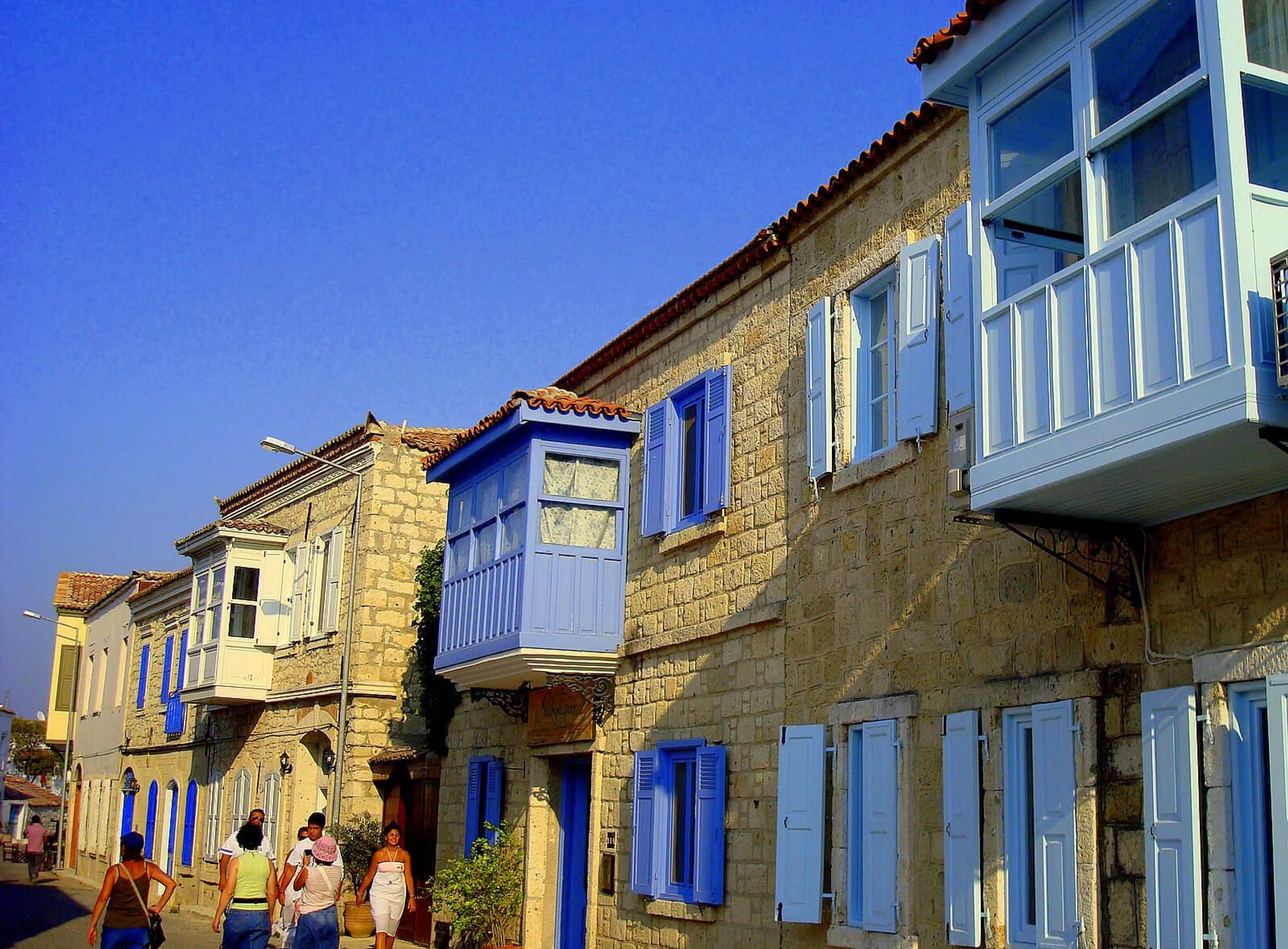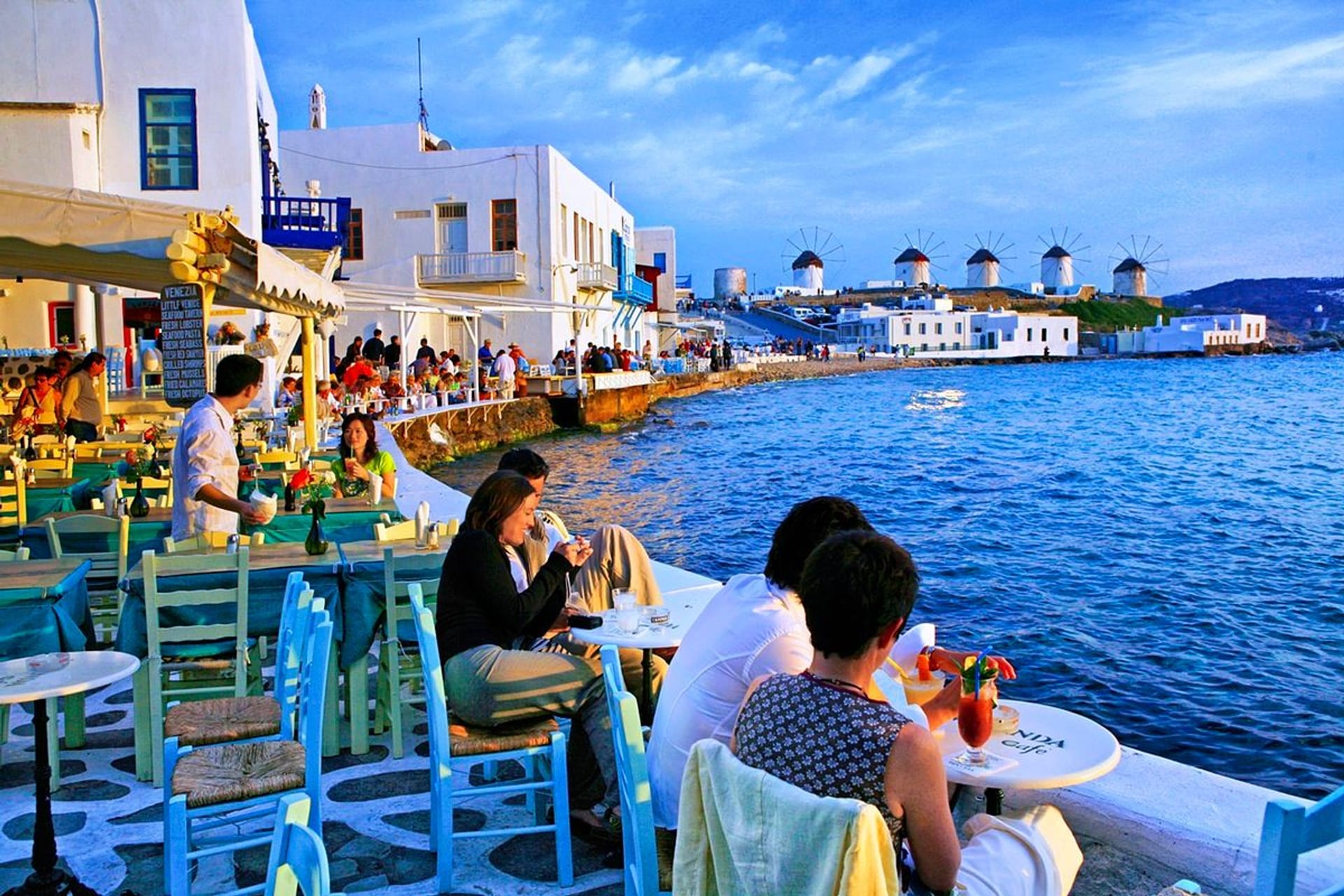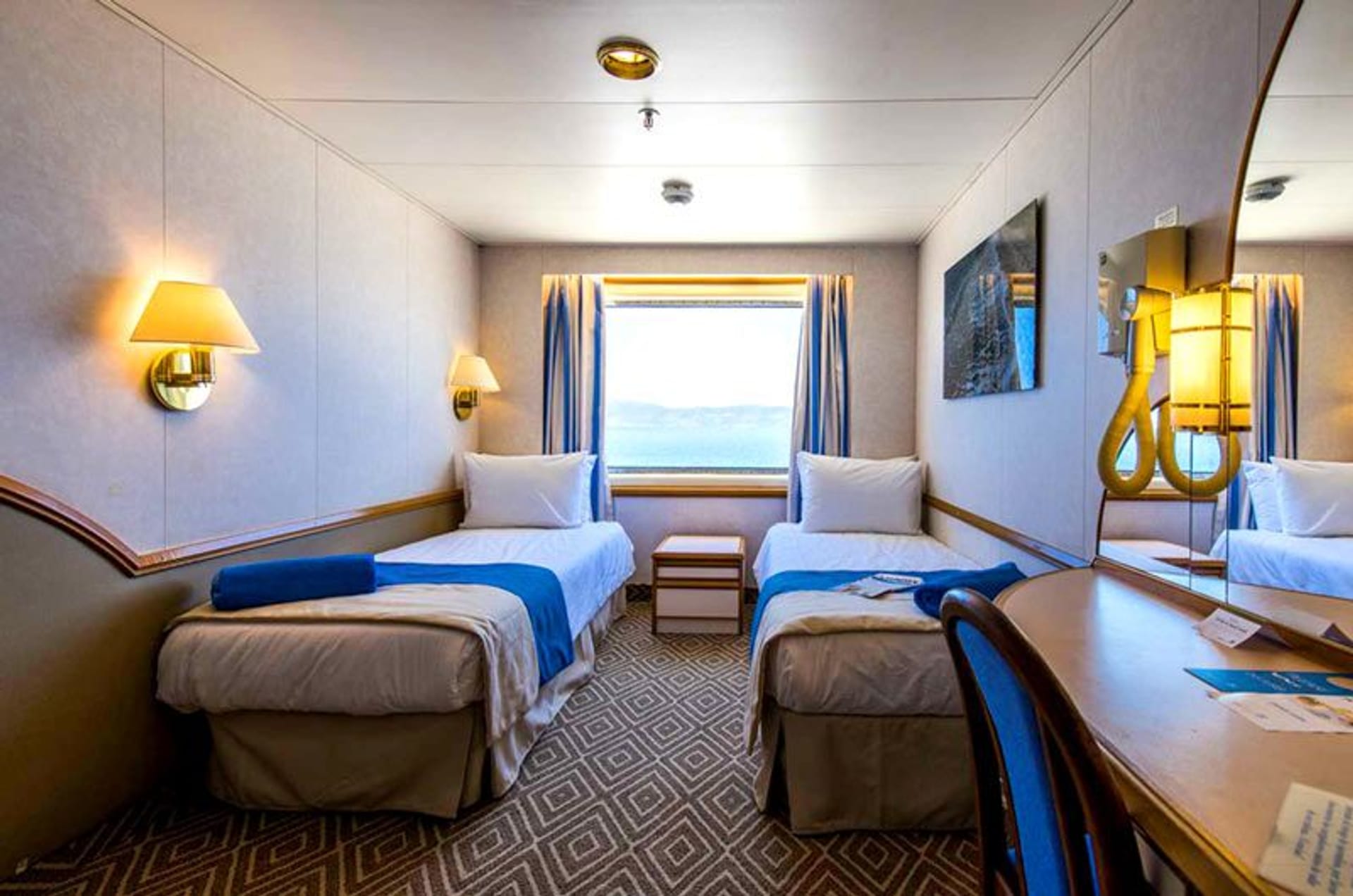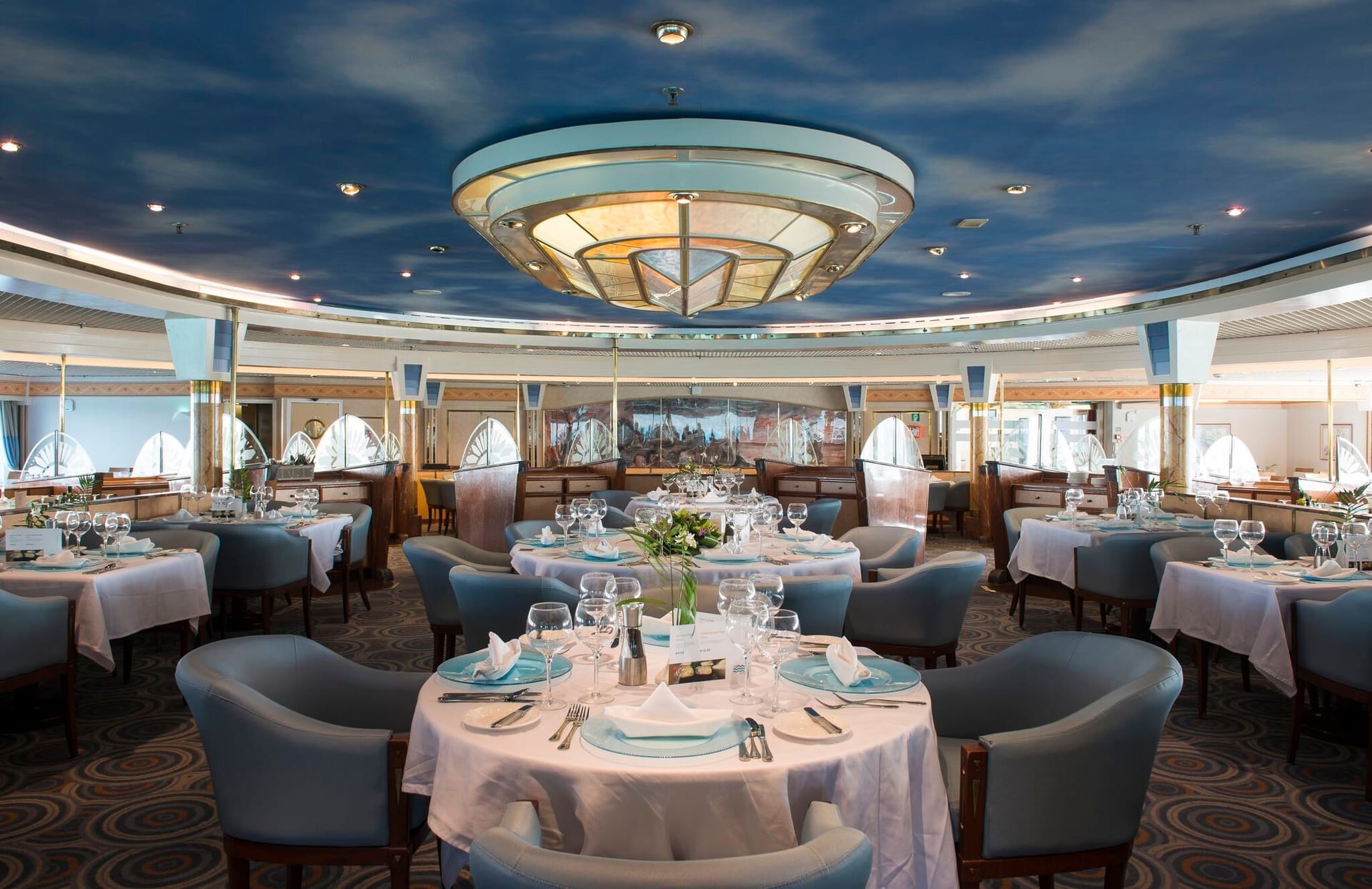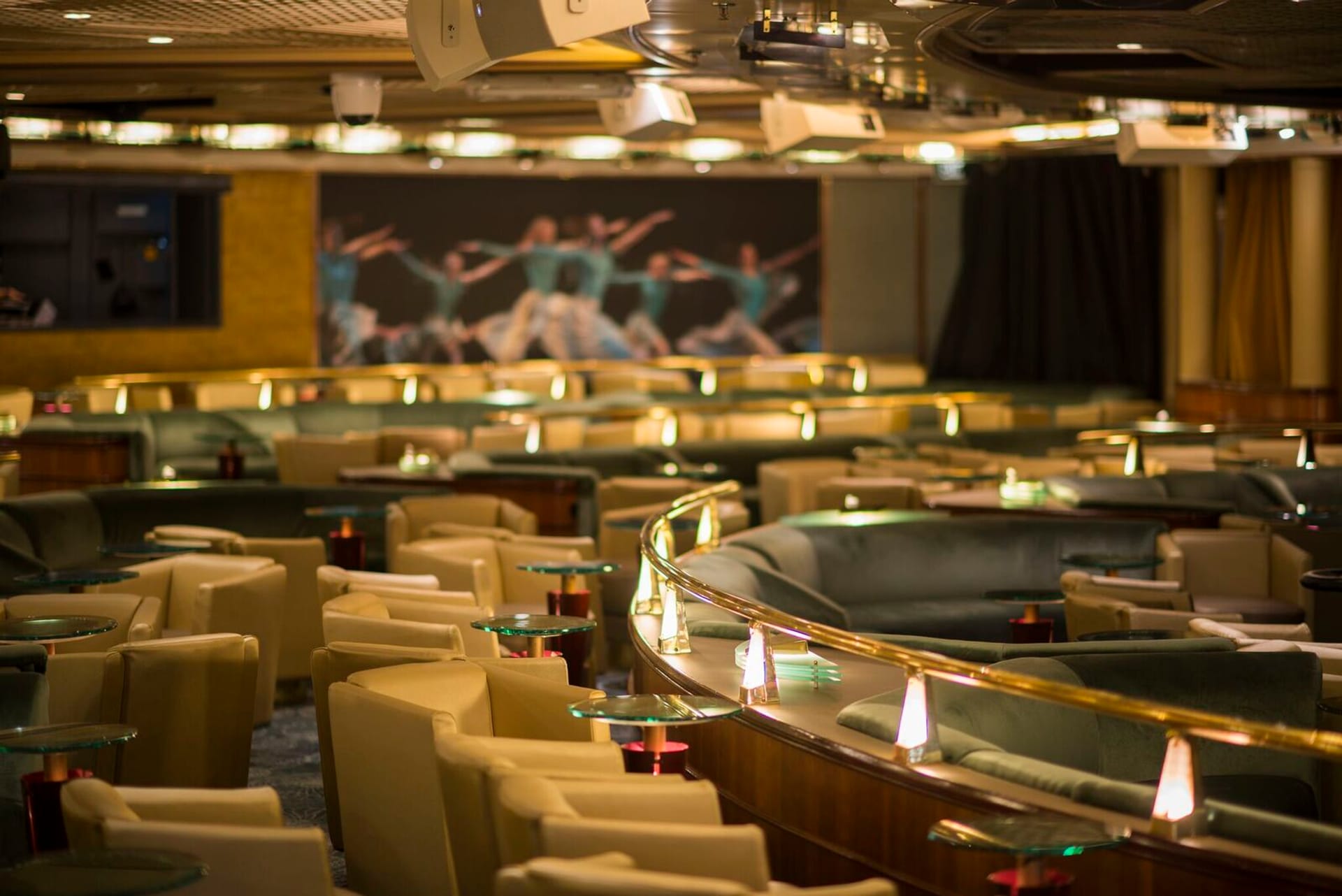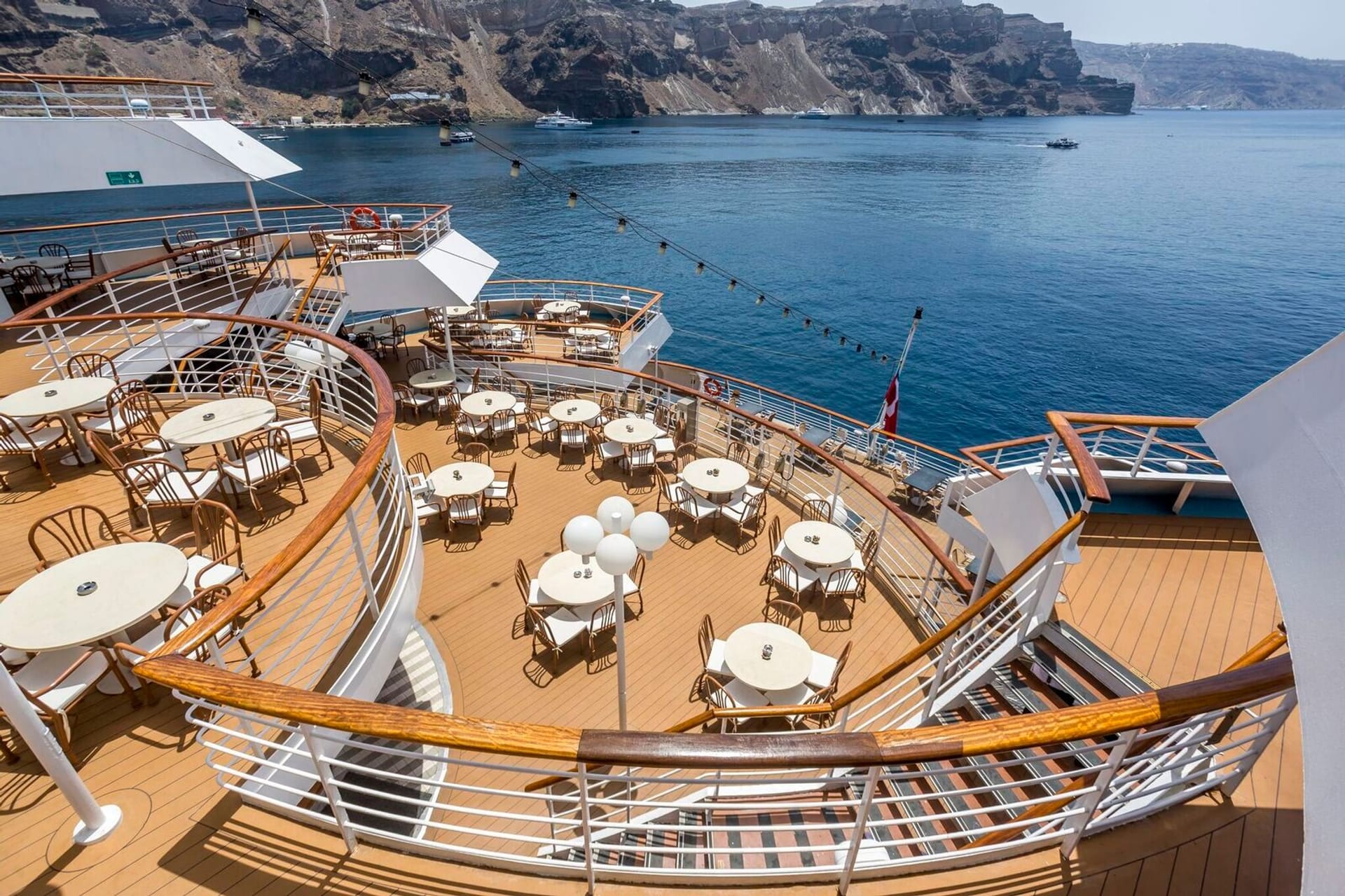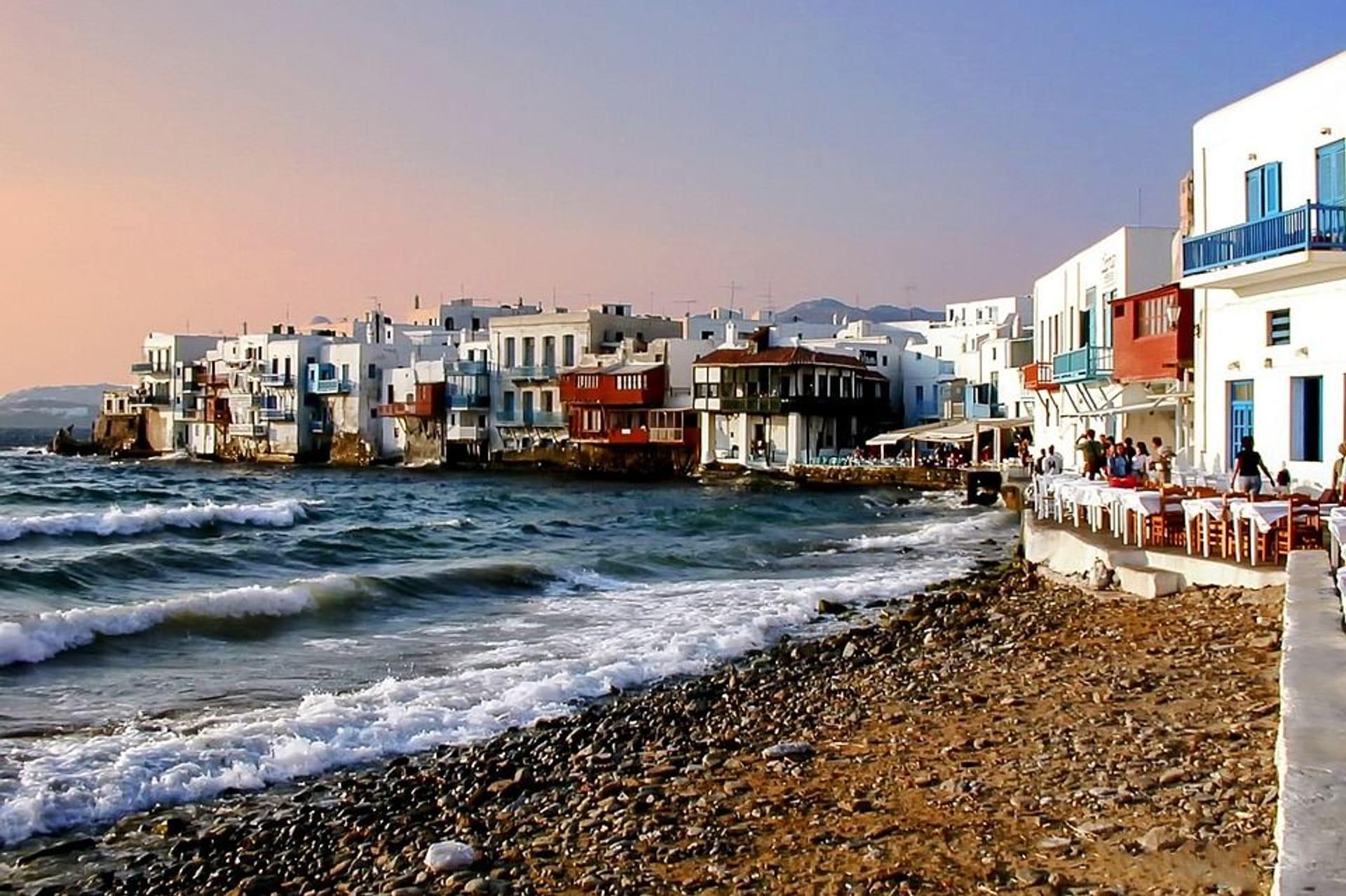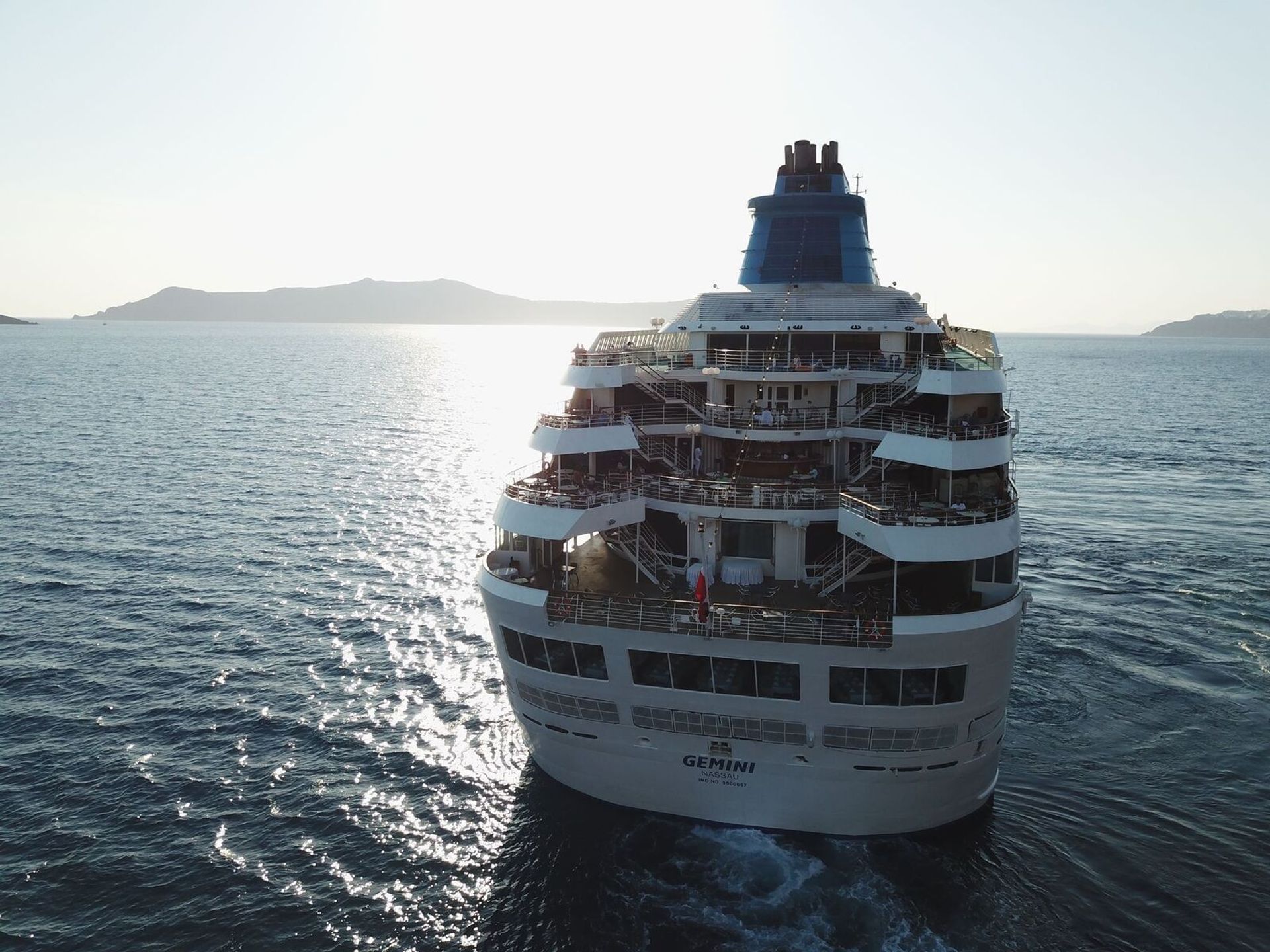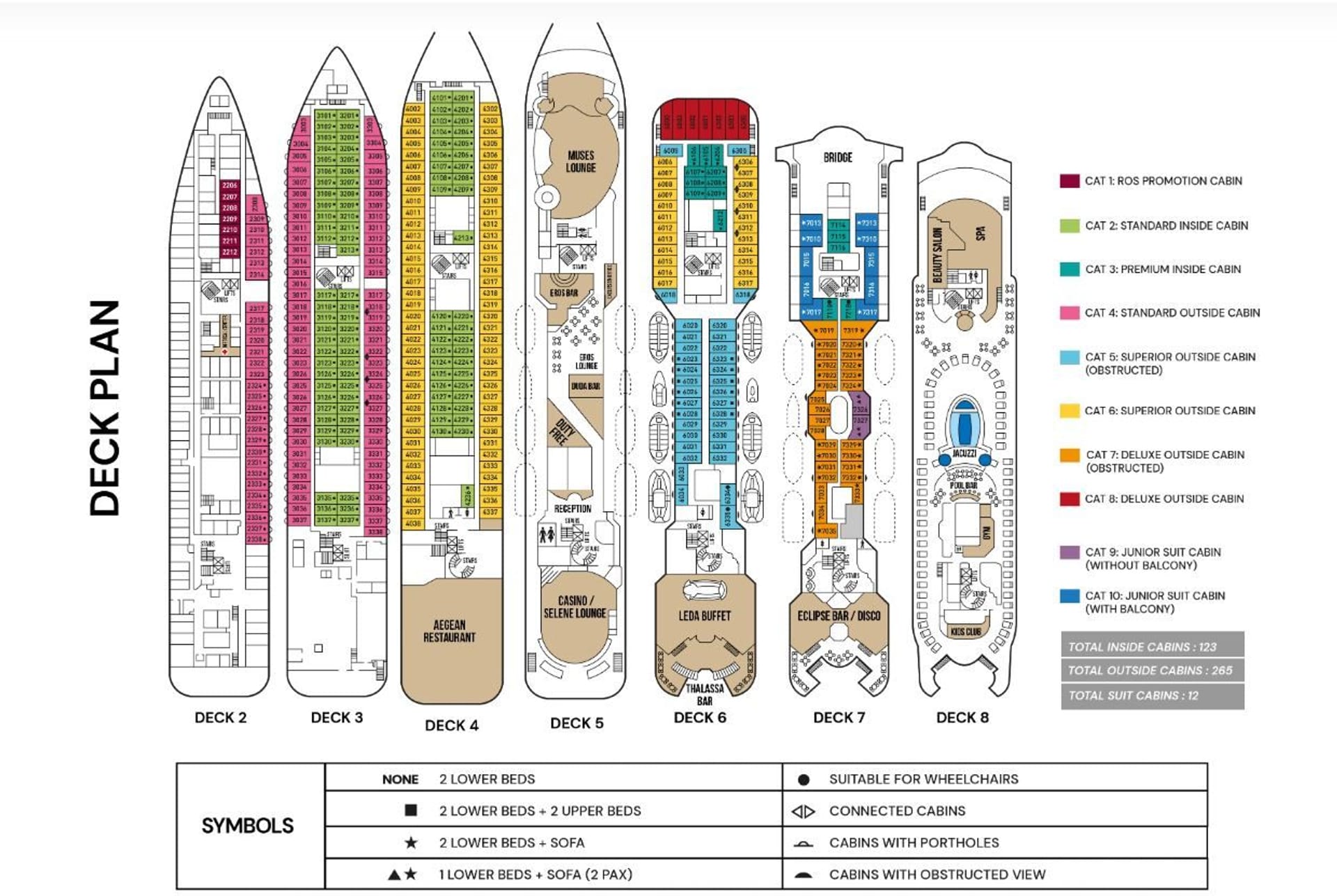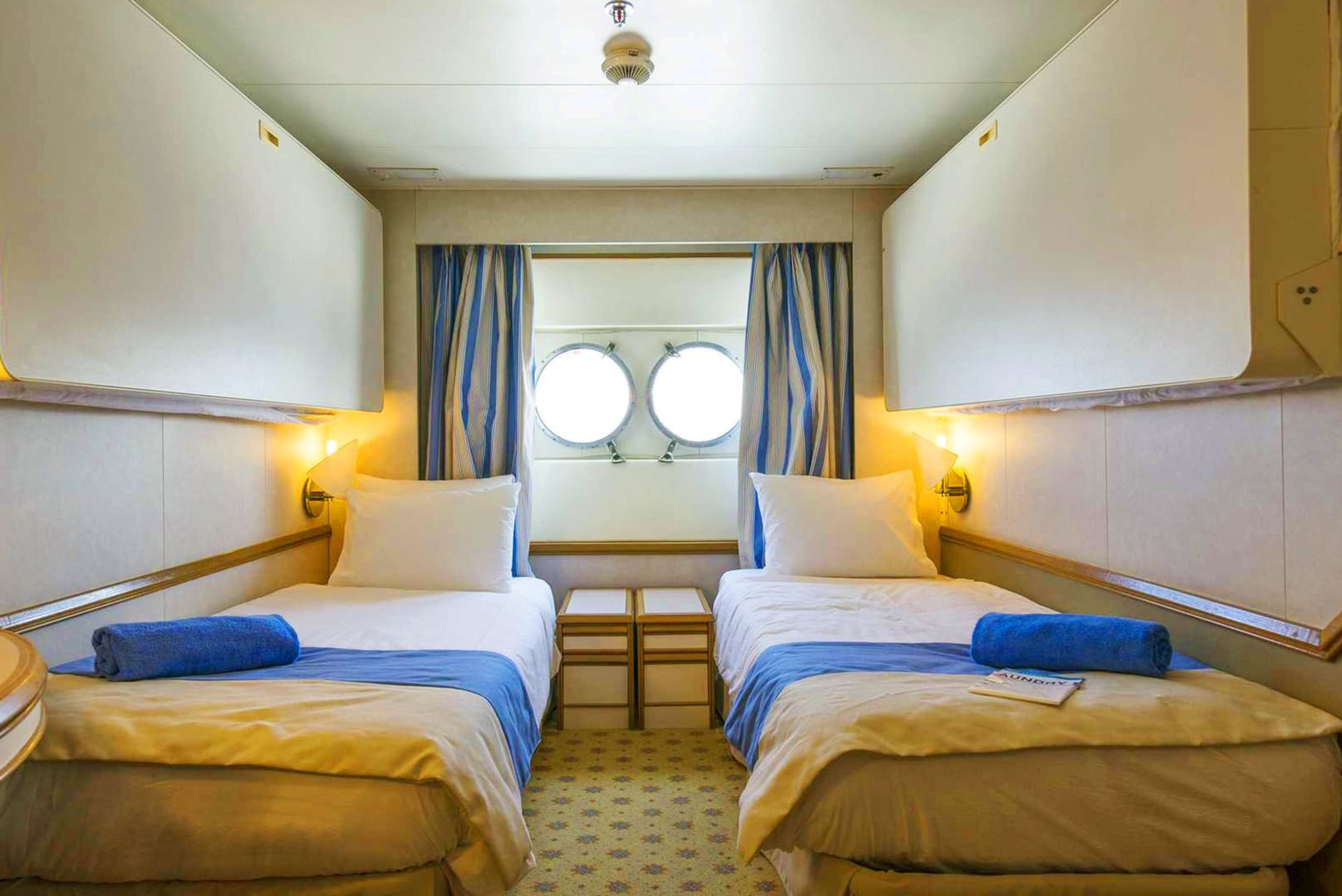 Cruise to Santorini, Cesme, and Mykonos with Delphi, Meteora and much more
Guaranteed departures from Athens, every Sunday, from May to September.
Book Now! All our programs in up to 12 installments without interest
What is included in this cruise
Accommodation for 4 nights in Athens.
Entrance fees to the archaeological sites as per description, except for the temple of Poseidon.
Evening Walking Tour in Athens.
2-day tour to Delphi and Meteora with breakfast and dinner included.
1-night accommodation in Kalambaka in a hotel category of your choice (3* or 4*).
Half-day sightseeing tour in Athens with an English-speaking guide.
Visit to the Acropolis Museum with an official English-speaking guide
3-night cruise through the Greek islands and Turkey, on full board basis.
Transfer from and to the airport.
Limited alcoholic and non-alcoholic beverages during your meals.
Daily activities & Onboard entertainment (sports, dancing lessons, casino, etc.).
24/7 Emergency phone line.
Boarding fees, tips, and taxes.
Not included & Optionals
Add extra nights in Athens

by clicking on "Customize your Program" or in step 1 of the reservation.

Cruise shore excursions (optional).
Personal expenses and International air tickets.
Check our FAQ for more information.
Ask your agent about pre or post-tour nights.

Travel with absolute peace of mind by adding our cancellation and/or health insurance in step 1/3 of your booking.
5% discount for groups of 10 travelers or more.
Customize it now
Easy and risk free. We will clear up your doubts!
We'll reply in less than 24hrs. Contact us Now!
Cruise Itinerary: Oracle
ATHENS - CRADLE OF THE CIVILIZATION
After your arrival in the mythical city of Athens, the transfer to the city center will be conducted in one of our private vehicles. Upon your arrival at your hotel, a member of our English-speaking team will help you with the check-in, inform you of all the details of your trip, give a brief account of the city and its everyday way of life, and answer any questions you may have. The rest of the day is free for you to relax and enjoy Athens at your own pace!
Greca Tip: Extend your stay in Athens by adding more nights during Step 1 of 3 of your reservation!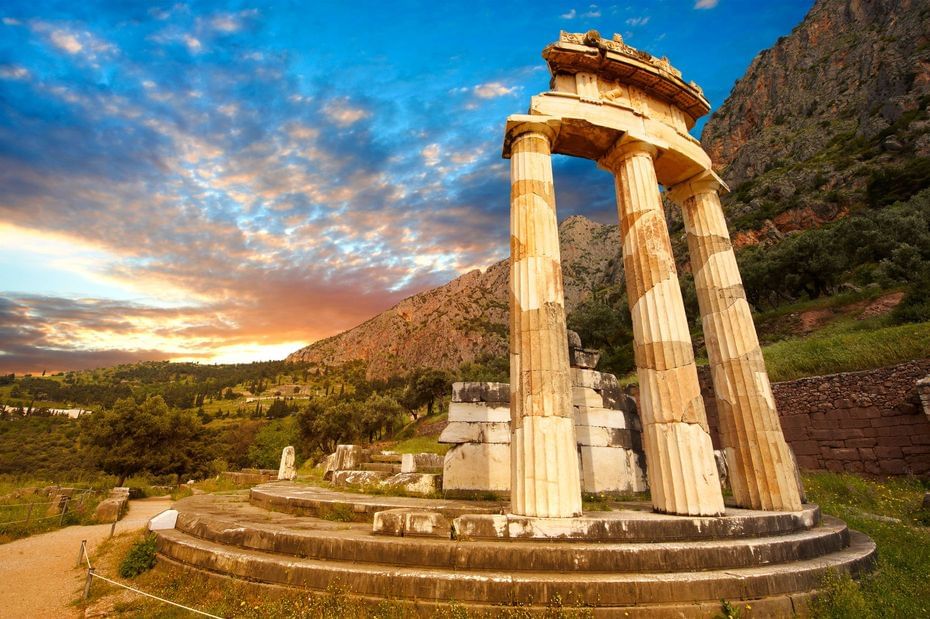 FROM ATHENS TO THE ORACLE OF DELPHI & METEORA, KALAMBAKA
In the morning, and after a solid breakfast, you will visit Delphi, a UNESCO World Heritage site and the center or 'navel' of the ancient world. It was here where the renowned Delphi Oracle, a counsellor of kings and pilgrims, could be found. You cannot miss out on a visit to the Museum, which houses the "Bronze Charioteer", a masterpiece of Greek sculpture.
At the end of your Delphi tour, you will descend the slopes of Mount Parnassus, and head towards the plains of Thessaly, where the city of Kalambaka is located.
Upon your arrival in Kalambaka you will check in at your hotel, have dinner and a rejuvenating sleep.
Greca Tip: You may use your free time at Delphi to visit the Temple of Athena Pronaia.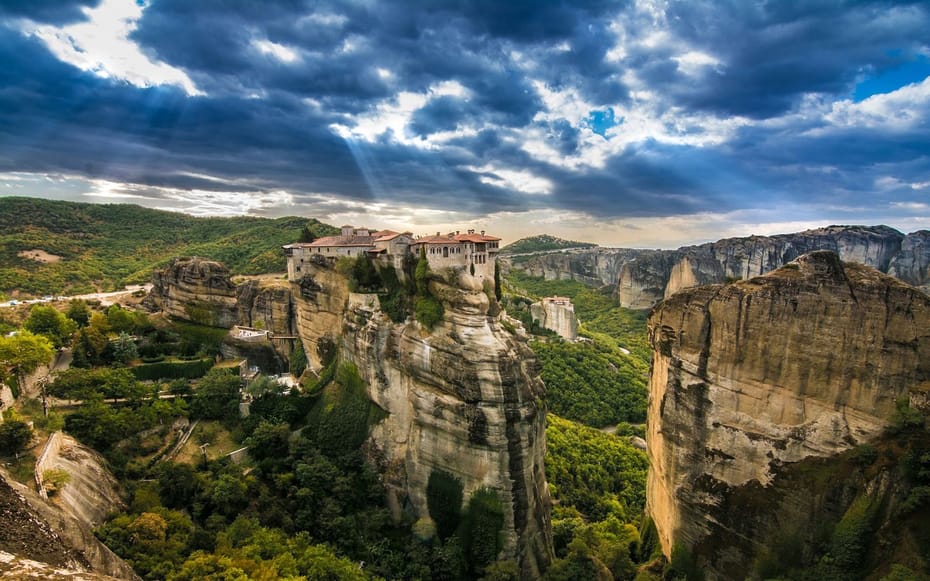 FROM METEORA TO ATTICA, ATHENS!
Early in the morning we will visit Meteora, also recognised by UNESCO as a World Heritage Site since 1988. In this mysterious landscape, the natural beauty is combined with the compelling presence of the eternal monasteries suspended or "meteora" on top of the huge rocks. Currently there remain only six in use, five for the male and one for the female monastic community. On the way back to Athens, we will pass by Thermopylae, where we can see the statue of the Spartan King Leonidas I, famous for leading the battle against the Persians in 480 BC. Back to Athens in the afternoon and drop off at your hotel.
Greca Tip: Dresscode in the monasteries: Sleeveless clothing and shorts over the knee for men are prohibited. For ladies skirts and shawls are available at the entrance in case they don't have such clothing to cover themselves.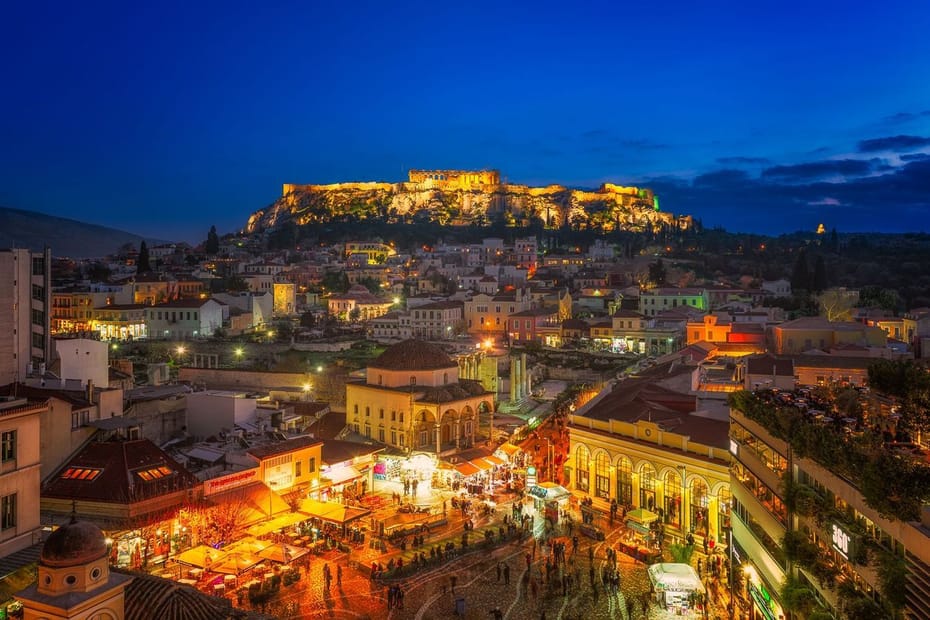 VISIT OF THE CITY WITH ACROPOLIS, TEMPLE OF ZEUS, TRILOGY & NIGHT WALK
After a delicious breakfast and the time time indicated, you will begin a panoramic visit of the Athenian Neoclassical Center: the Parliament, the Tomb to the Unknown Soldier, the University, the Library, and the National Academy, the Ilion Palace, the Temple of Zeus, the Hadrian's Gate, the Panathenaic Stadium and many other monuments and places of interest that your official English-speaking guide will explain to you in detail.
You will then climb to the "sacred rock", the magnificent Acropolis as well as the Acropolis Museum. The entrances to these sites are included.
At night, you will also join the evening walking tour through the most charming areas of Athens, such as Anafiotika, Thisio, Monastiraki, and Plaka.
Greca Tip: In Plaka look for something alluring, like ceramics, musical instruments, handmade jewellery to specialty food shops stacked high with olives and spices.
TOURIST BUS TO CAPE SOUNION WITH SUNSET
Cape Sounio is located at the southernmost tip of the "Attica" province. On the rock that dominates this Cape and borders the open sea, the Athenians worshipped Poseidon, the god of the seas and Athena, protector of Athens.
Because of its strategic location, this place was also used as an observation point for seafaring vessels approaching Athens. In fact, the Aegean Sea owes its name to the association of this rock with King Aegeus.
According to myth, Aegeus and his son, Theseus, agreed that if Theseus killed the Minotaur, he would hoist white sails on his ship. However, Theseus, having slain the Minotaur and elated with his triumph, forgot to do so. Aegeus seeing his son's ship in the open sea, believed that he had perished and fell to his death from the edge of the rock.
During our 65 km. drive to Cape Sounion, you will also enjoy the beauty of the Athenian Riviera. On our way to the Temple of Poseidon, you will acquire a more thorough account of ​​the history and mythology connected to this area through the audio guide.
On arrival at Cape Sounion, you will have an hour's and a half free time, if you wish to pay the entrance fee and go into the archeological site, where the Temple of Poseidon is. Those of you who prefer to spend this time otherwise you can enjoy refreshing drinks or coffee in the restaurant or wait until the sun sets and watch one of the most beautiful sunsets in continental Greece.
After sunset, you will return to Athens with the best impressions and memories.
Greca Tip: Enjoy a refreshing swim in the small beach at the foot of the temple of Poseidon or treat yourself to some fresh fish and seafood in one of the local tavernas.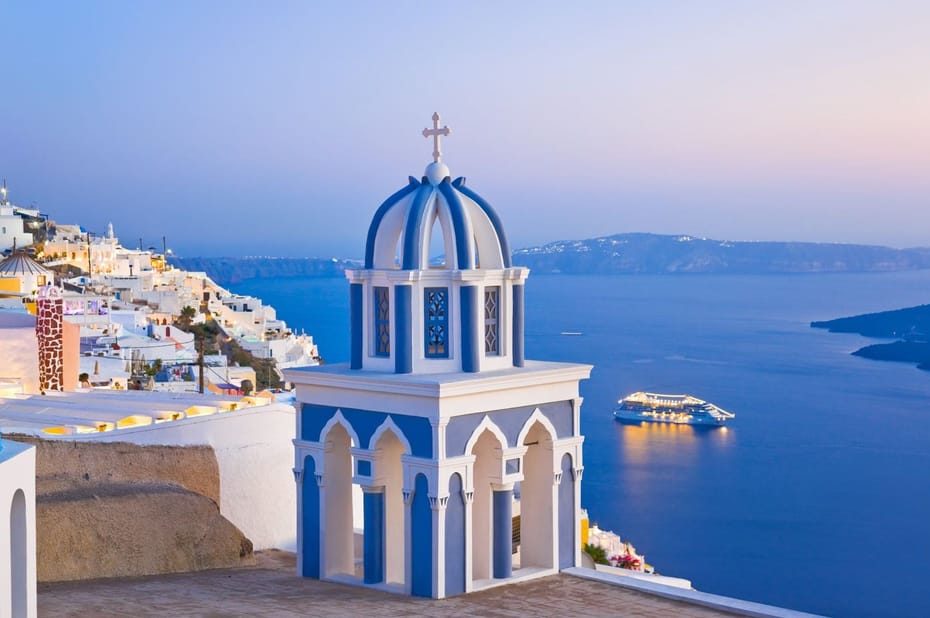 SAILING THE AEGEAN LIKE ODYSSEUS - FROM PIRAEUS TO SANTORINI
After a tasty breakfast, and at the appointed time, your assistant will transfer you to Piraeus port in one of our private vehicles. You will go aboard your cruise ship and at 19:00 p.m. you will sail for the island of Santorini.
This is the ideal time to enjoy a beautiful sunset on deck, marvel at the deep blue of the Aegean, or join one of the activities and services offered on board. On this cruise, Greca Travel includes a full board meal option and a package of limited alcoholic and non-alcoholic drinks. Now you can really concentrate on having a great time!
Greca Tip: On step 1/3 of booking, you can add optional shore excursions organized by the same cruise company, and make the best out of every stop!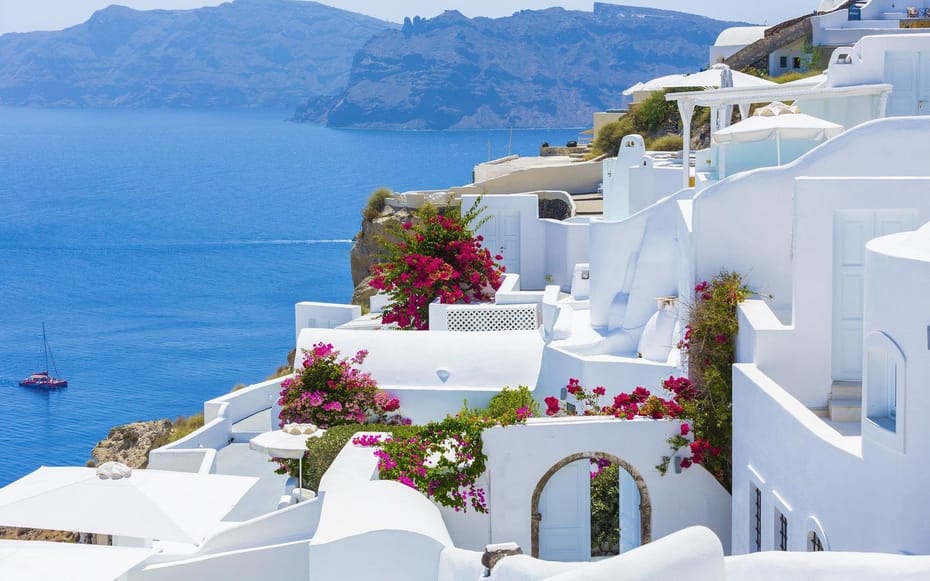 SANTORINI BY DAY, MYKONOS BY NIGHT
At around 07:00 a.m. you will arrive at the wonderful island of Santorini, regarded by many as the lost continent of Atlantis. Approaching the island is a fascinating experience and a wonderful opportunity to capture with your camera the beauty of Oia, with its white houses perched on the cliff, overlooking the volcano.
Santorini presents the perfect combination of archeological sites, black sand beaches, an active volcano, and magnificent sunsets; all of these form a part of its romantic and picturesque identity. Whenever someone thinks of the Greek islands, Santorini is bound to come up right on top!
You can visit the caldera and the two small islands of Nea and Palea Kameni, with their hot springs of green and yellow waters, or simply venture out on land.
You will have free time to enjoy the island´s vibrant nightlife from 07:00 a.m. to 13:00 p.m., before leaving for Mykonos.
Mykonos is the meeting point of the international jet set; known for its wonderful beaches, exclusive shops, and unbeatable nightlife. Its historic center attracts attention to the traveler for its whitewashed houses and its narrow and labyrinthine streets invite us to get lost in their corners.
You will get to enjoy the island´s vibrant nightlife from 19:00 p.m. to 01:00 a.m., when you will begin your journey back to Cesme.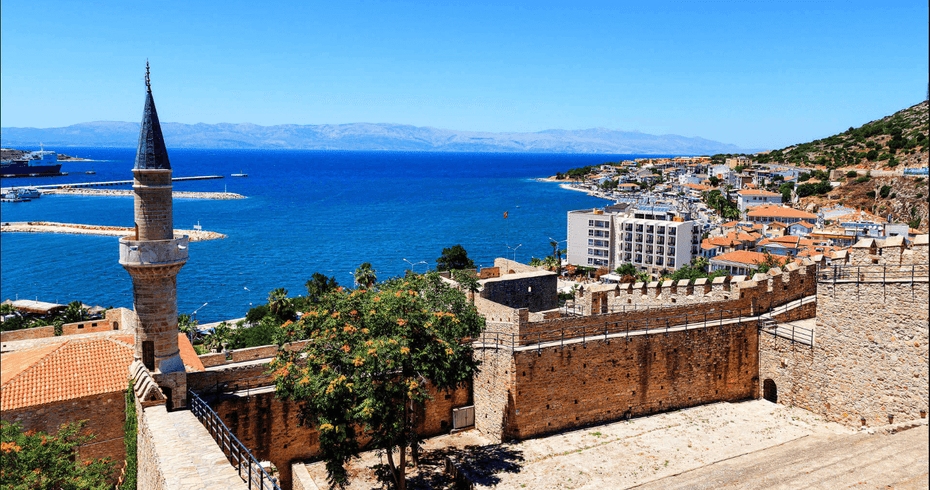 A DAY IN CESME
You will wake up in Cesme, a Turkish city that stands out for its unique buildings and beaches of great beauty. After a generous breakfast, you will have free time to explore historical monuments such as a 14th-century fortress, the 16th-century Caravazar and Agios Haralambos church, which is the current headquarters of the Emir Caka art gallery.
Optionally, you can join our optional excursion to the ancient Ephesus. In the surroundings, you cannot miss the Acropolis of Ildiri that dazzles visitors from the top of the 88-meter-high hill.
At approximately 16:00 hrs, you will continue your adventure through the Aegean, this time sailing back to Athens.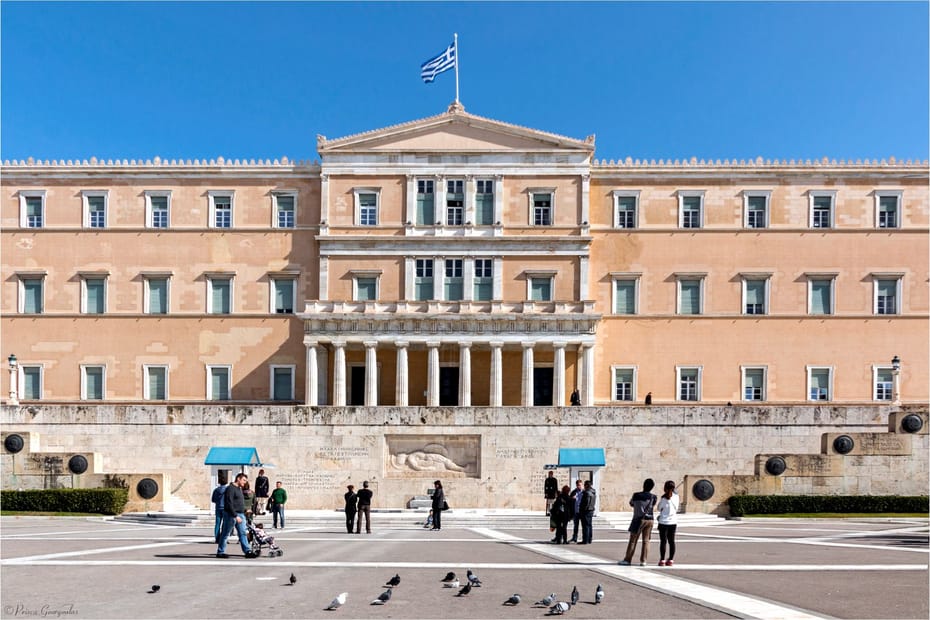 RETURN TO ATHENS, FAREWELL
At 07:00 am and after gentle navigation enjoying the comfort and services that the cruise offers, you will arrive at the port of Piraeus.
After your breakfast, one of our representatives will drive you to Athens International Airport.
Having spent a few fantastic days with Greca, we hope to see you again soon to create new and extraordinary moments that will be lovingly etched in your memory!
Have a nice trip! Or as Greeks say: "Kaló taksídi!"
Greca Tip: You may extend your stay by adding extra nights during step 1 of 3 of your reservation.