Check Availability & Price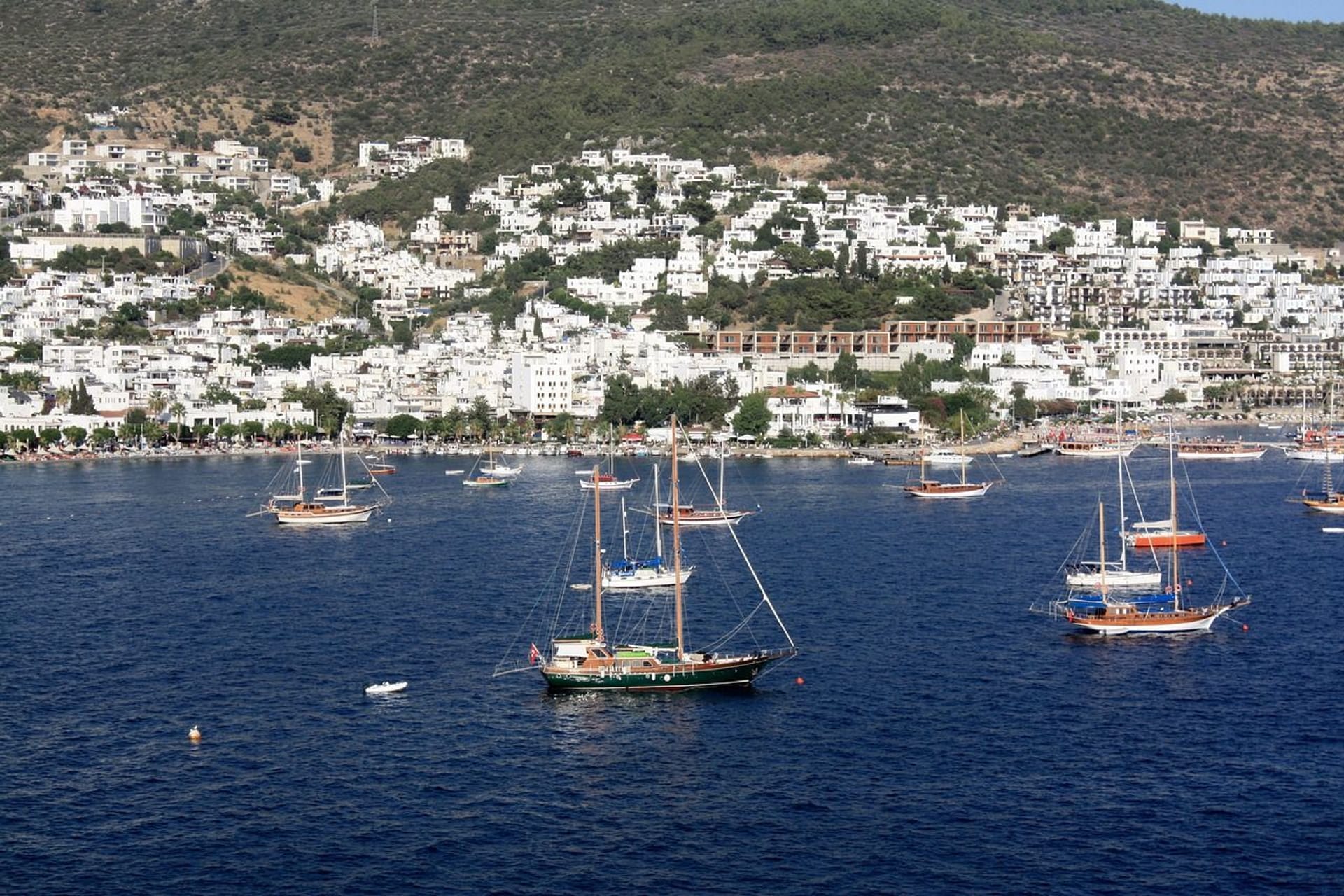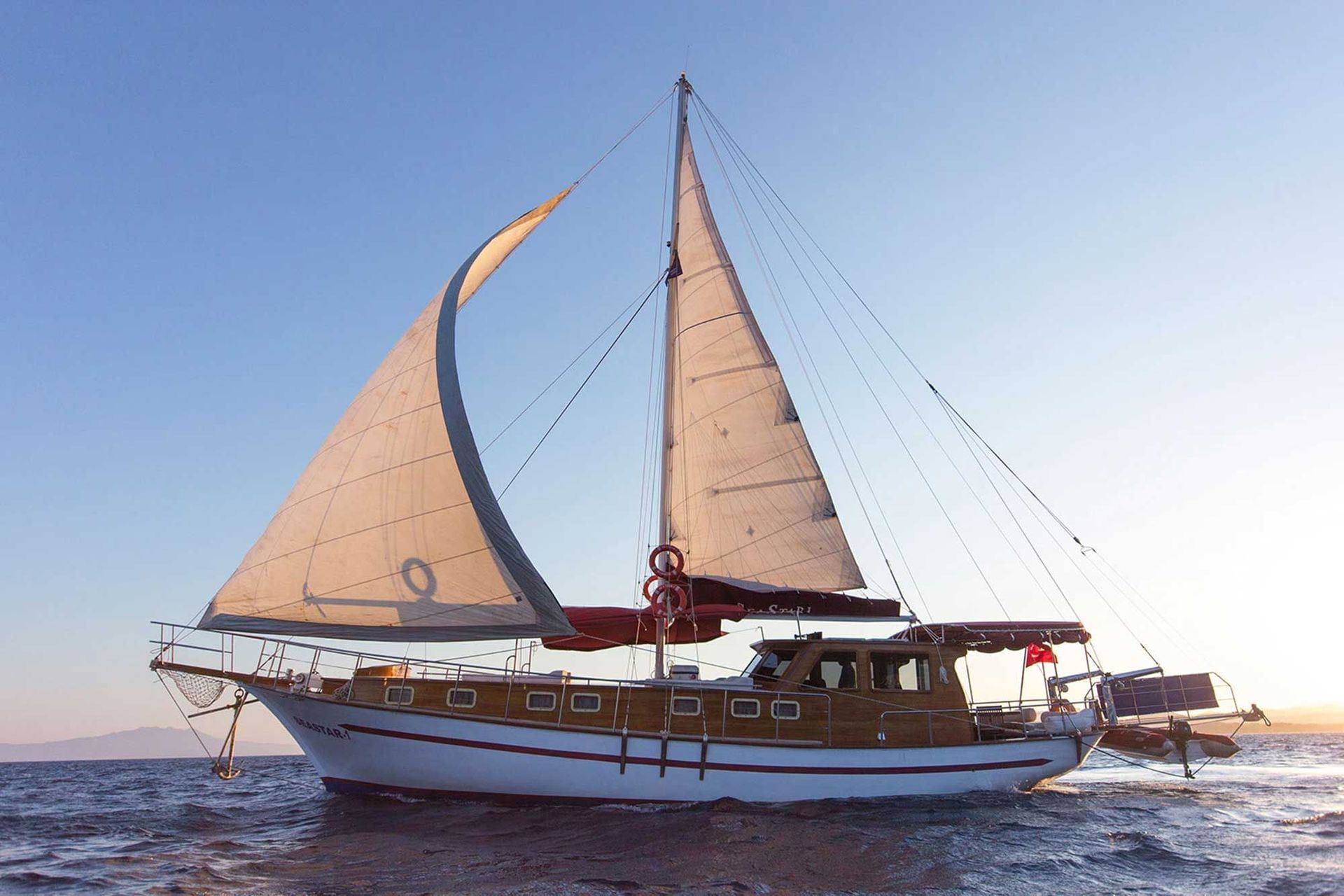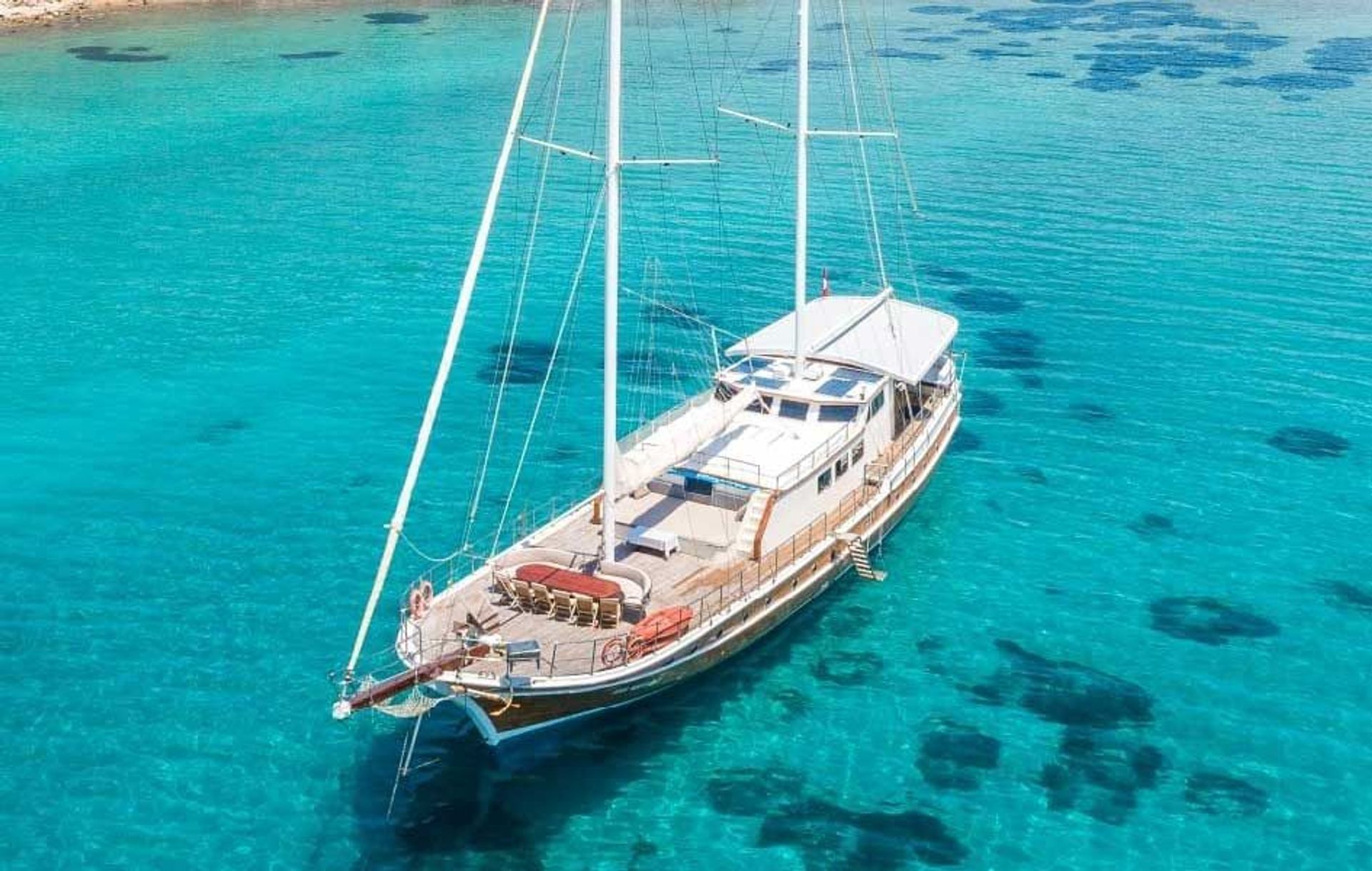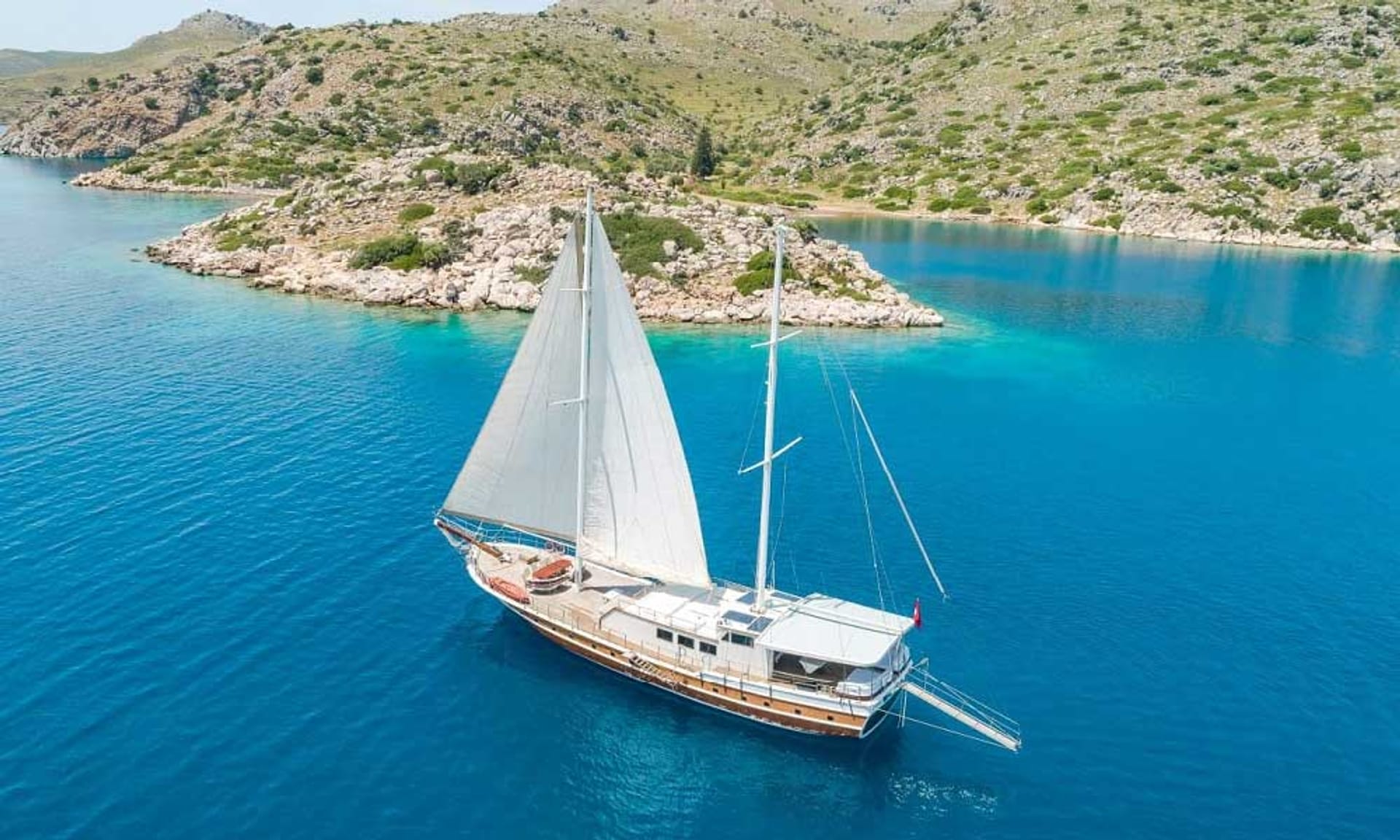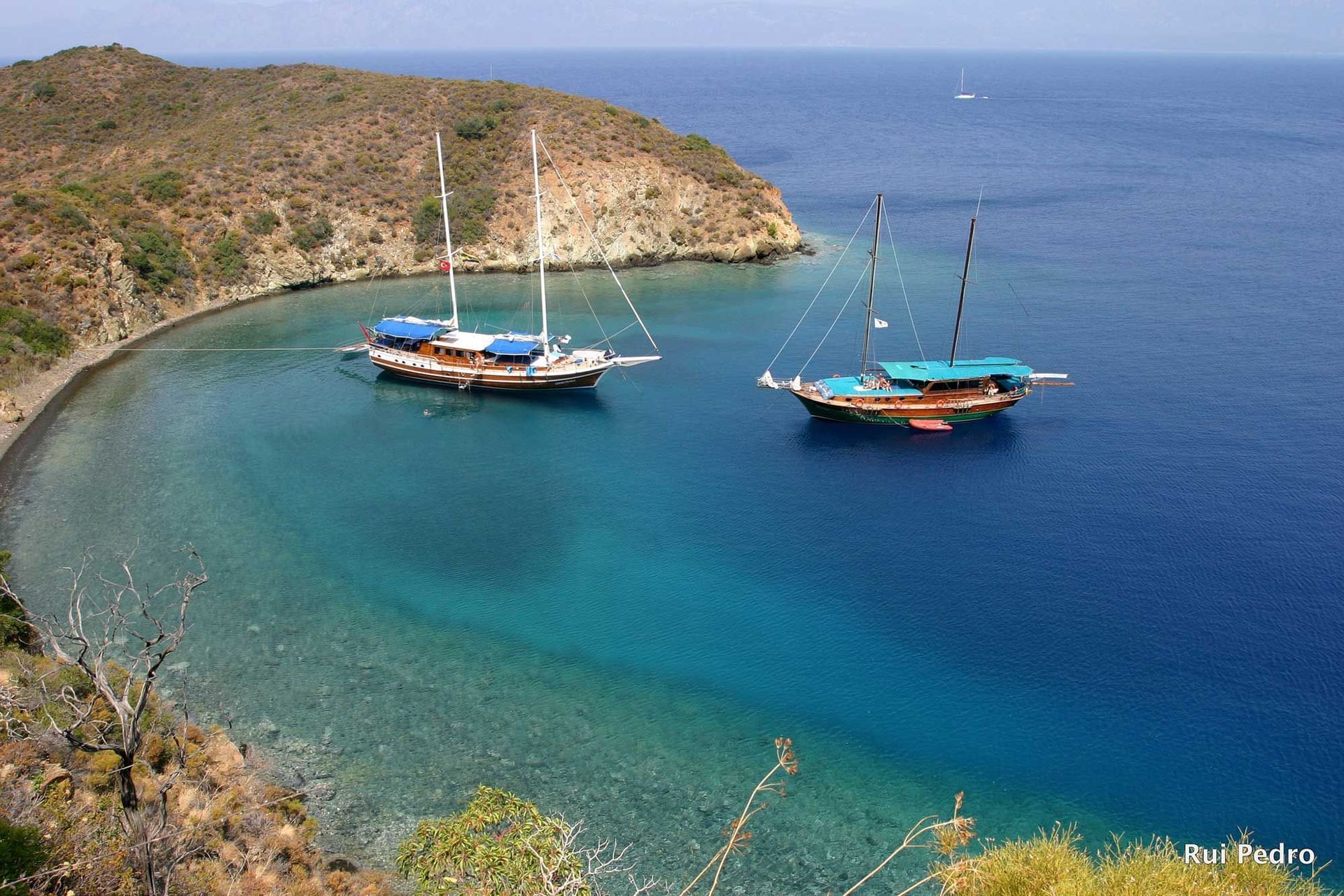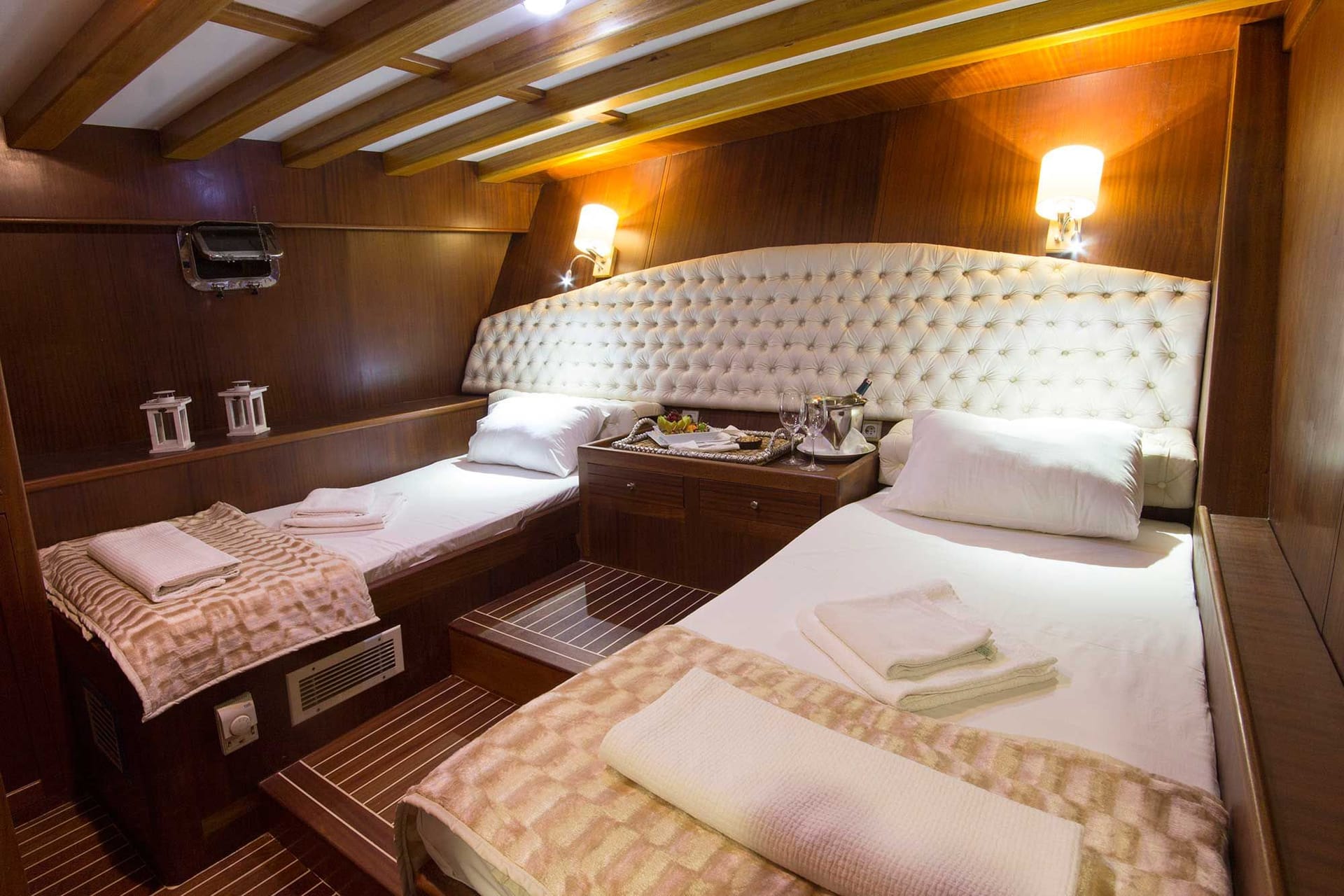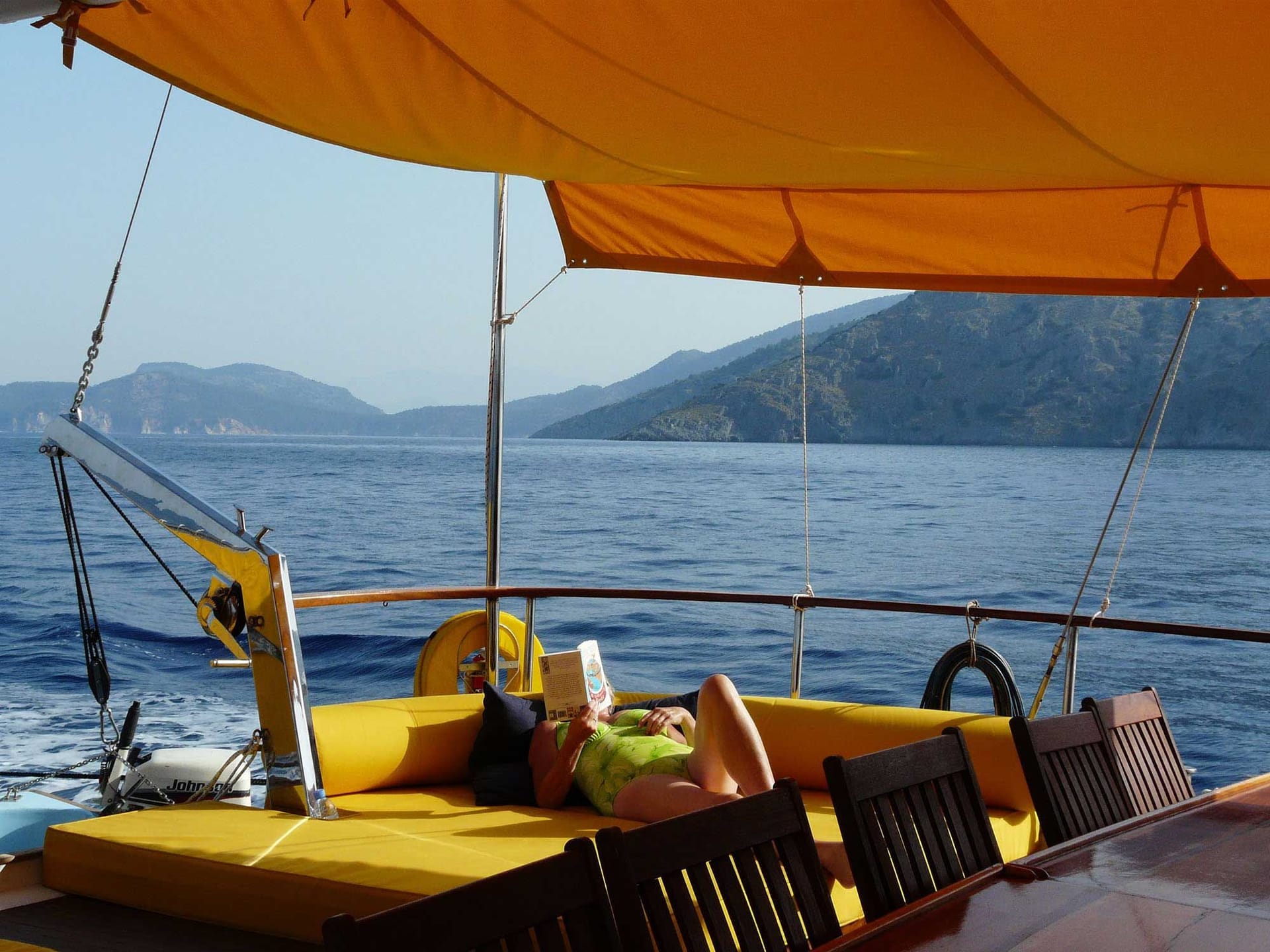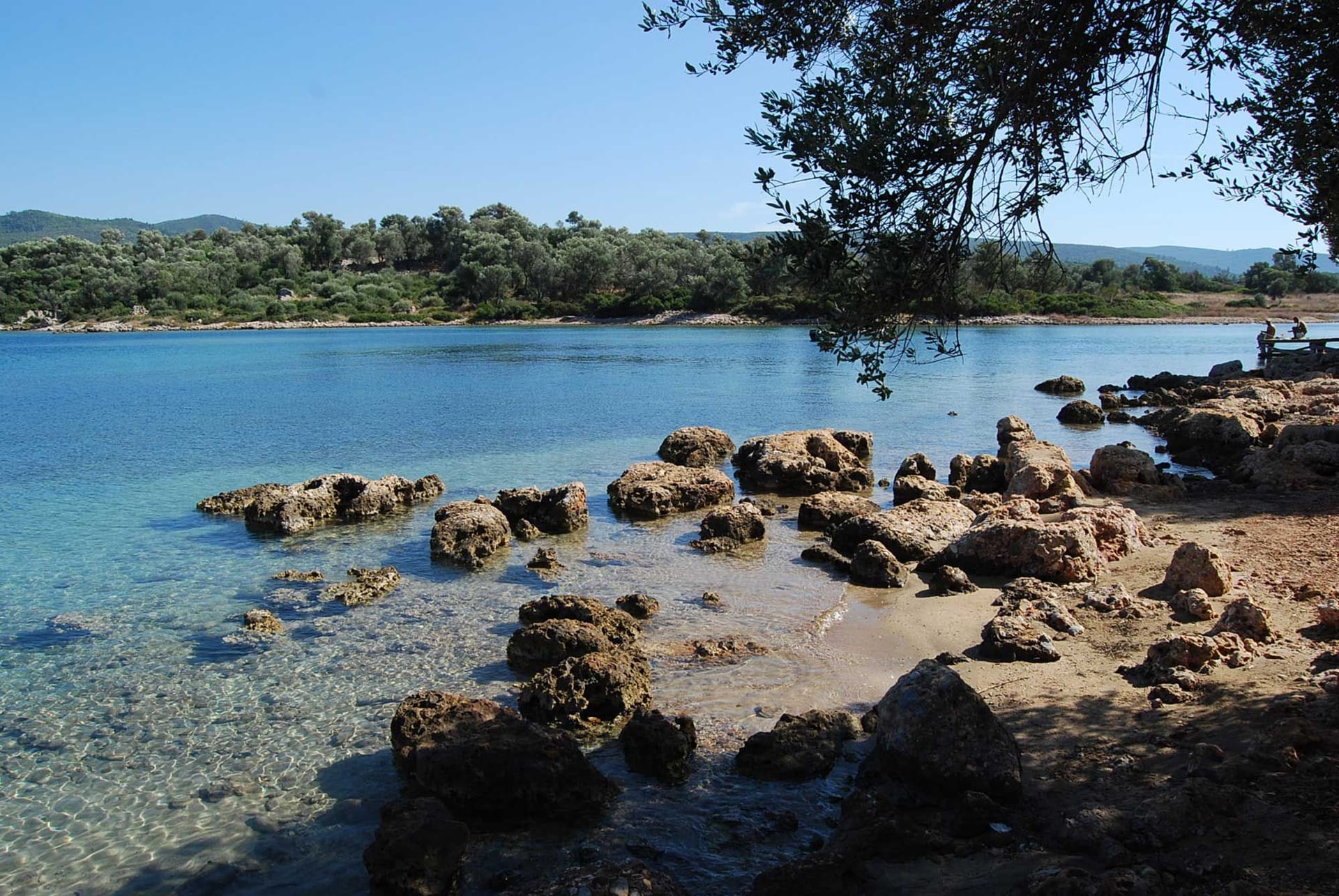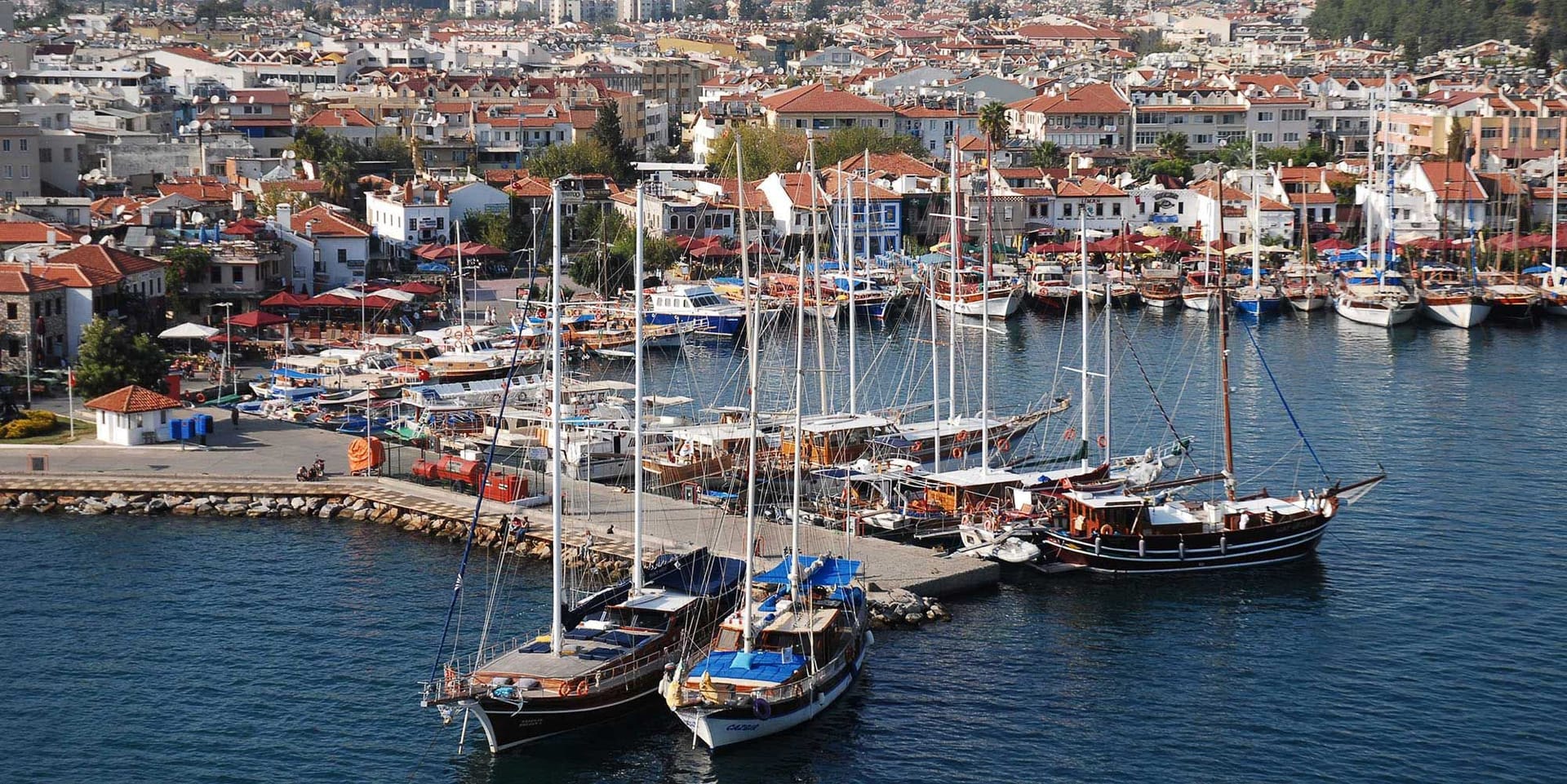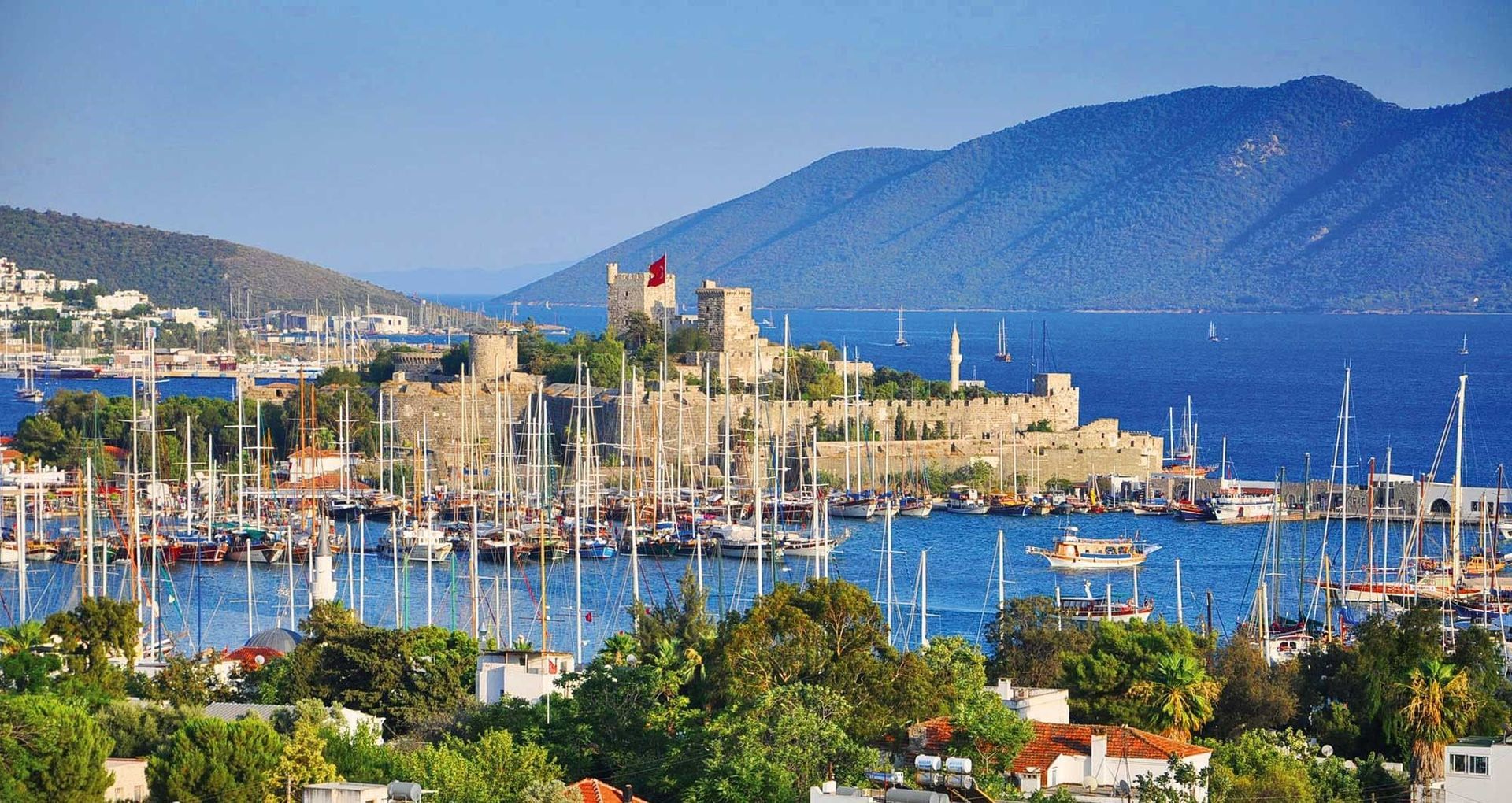 Gulet Cruise along the Turkish Coast
Guaranteed departures every Saturday from the port of Bodrum, from April until October.
Book Now! All our programs in up to 12 installments without interest
What is included in this cruise
7-night cruise along the Turkish coast, on half board basis.
500ml of water per person (during meals).
Port procedures.
Use of equipment on board (floats, snorkel and fishing tackle).
24-hour assistance service in English.

Dinner on days 2, 3, 5 and 6 as indicated in the itinerary.

Taxes.
Not included & Optionals
Boarding fees (50 euros per person).
Alcoholic and non-alcoholic beverages and water (can be purchased on board).
Optional excursions.
Personal expenses.
Click on the FAQs for the answers to your most asked questions.
5% discount for groups of 10 travelers or more.
Note:
Minimun age to emnbark 8 years.
Customize it now
Easy and risk free. We will clear up your doubts!
We'll reply in less than 24hrs. Contact us Now!
Cruise Itinerary: Turkish Gulet From Bodrum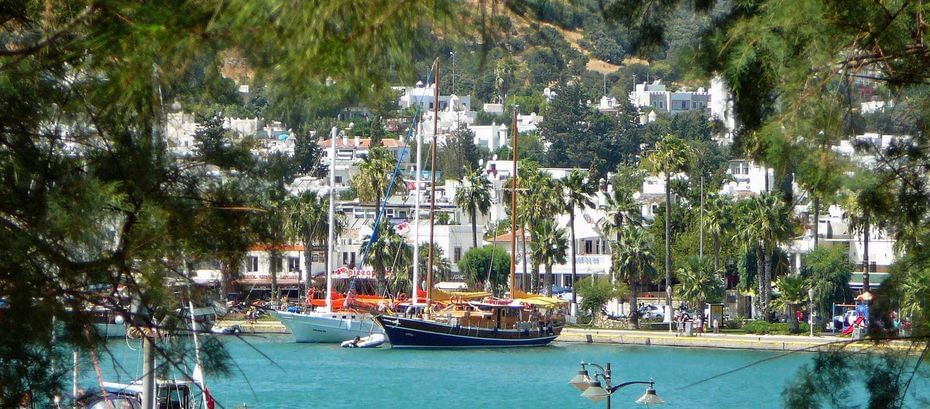 WELCOME TO BODRUM!
Our boarding will begin at 3:30 p.m. at the port of Bodrum, where the captain and the crew will be waiting for us to begin this wonderful adventure along the Turquoise Coast. We will have free time to visit the most important places in the city. This wonderful city was the birthplace of Herodotus, considered "The Father of History", who lived in the 5th century BC.
In this city, we can also find one of the Seven Wonders of the Ancient World "The Mausoleum of King Mausolo". The only structure that survived from the Classical Era is the Amphitheater.
Our ship will stay anchored in Bodrum for overnight.
Greca tip: Throughout the tour, you can enjoy swimming at the different stops, so we recommend that you do not forget to bring your swimsuit.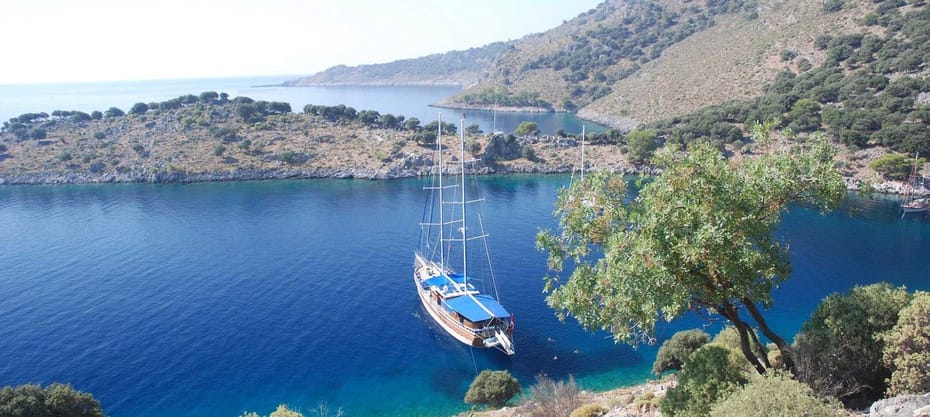 ORAK ISLAND - COKERTME
After a tasty breakfast, we will set sail for Orak Island, a perfect and ideal place to swim in its crystal clear waters. We will have lunch in Orak and later, we will sail to Cokertme, a small and beautiful fishing village, where we will have dinner and spend the night.
Greca tip: If you wish, you can take a short walk along the beach to get fresh air and explore the surroundings.

SEVEN ISLANDS - KUFRE - LONG PORT
Before breakfast, early in the morning, we will set sail for the Seven Islands, also known as Yediadalar. In this region, full of many small islands and coral reefs, we recommend diving, swimming, sleeping and resting. We can also enjoy a walk through the woods surrounded by pine trees. Our first stop will be at the Bay of Kufre, later we will anchor in Long Port for dinner and overnight.
Greca Tip: Do not forget to bring sunscreen and your beach towel.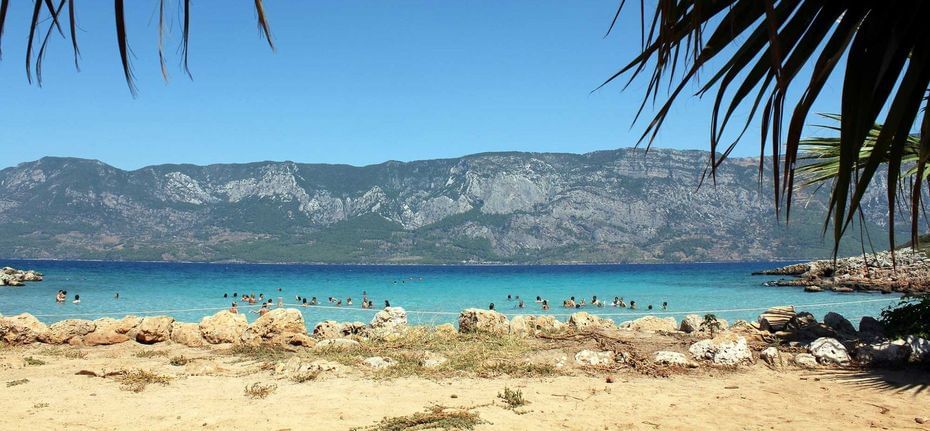 CLEOPATRA ISLAND - KARACASOGUT
After a delicious breakfast, we will depart for the Island of Sedir (Kedrae), also known as Cleopatra Island, a small island in the Gulf of Gökova in the southwest Aegean Sea. It has one of the most special beaches in the country, famous for its seashells.
According to legend, Cleopatra and Antony apparently swam this beach, and it is said that the organic sand was brought by ships that came from the Red Sea, especially at the request of Cleopatra. It is said that this type of sand can only be seen in Egypt.
Greca Tip: Do not forget to bring your camera and capture the wonderful landscapes that will be presented during our tour.

LONGOZ - TUZLA BAY
After a fabulous breakfast, we will start our day simply swimming. Later, we will have lunch in Longoz Bay, where we will anchor, a paradise surrounded by pine forests. Then, we will sail towards the Bay of Tuzla, where we can swim in its beautiful turquoise waters.
We will have dinner and spend the night in this wonderful bay.
Greca Tip: At night, especially at the beginning and end of the season, it can get chilly, so we recommend bringing a sweater if you need it.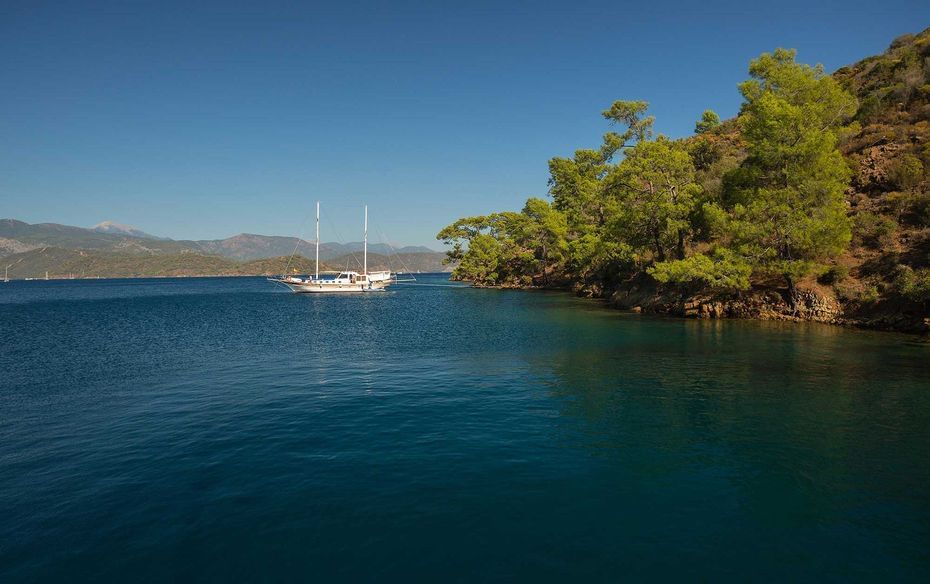 KARGILI - KISEBUKU
After a tasty breakfast, we will set sail to Kargili Bay, to enjoy its wonderful waters and where we will enjoy a delicious lunch. Then, we will make a stop at Kisebükü (Alakisla), named after the Byzantine monasteries found in the region, and we will have the opportunity to visit the ruins of the Byzantine empire.
In the evening, we will have dinner, and spend the night in this beautiful bay.
Greca Tip: If you want to sleep on the deck, do not forget to bring a sleeping bag.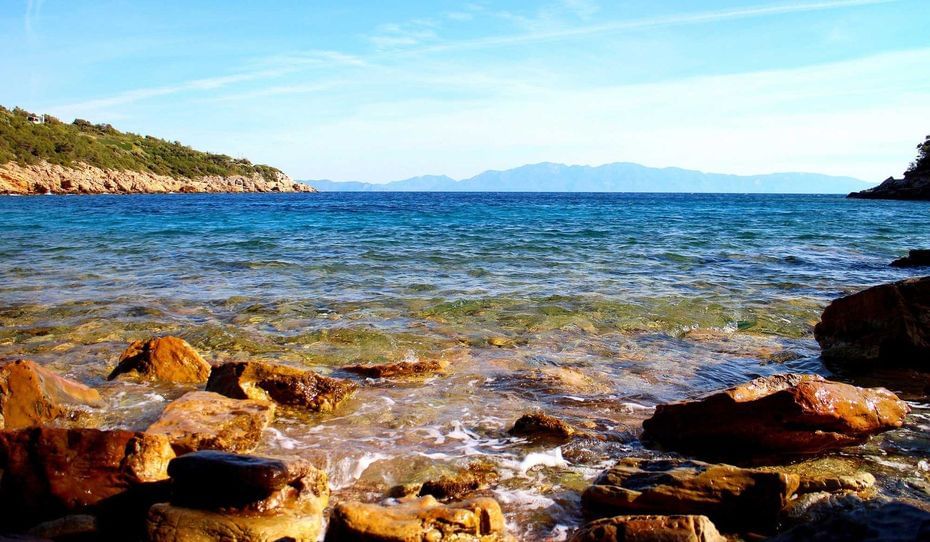 PABUC BURNU - YALICIFTLIK - BODRUM
After a tasty breakfast, we will sail towards our next destination Pabucburnu. Optionally you can join our optional tour to the village from Yaliciftlik.
Later, our boat will sail back to the port of Bodrum, where you will spend the last night.
Greca Tip: For ground tours you will need shoes that can withstand stony paths.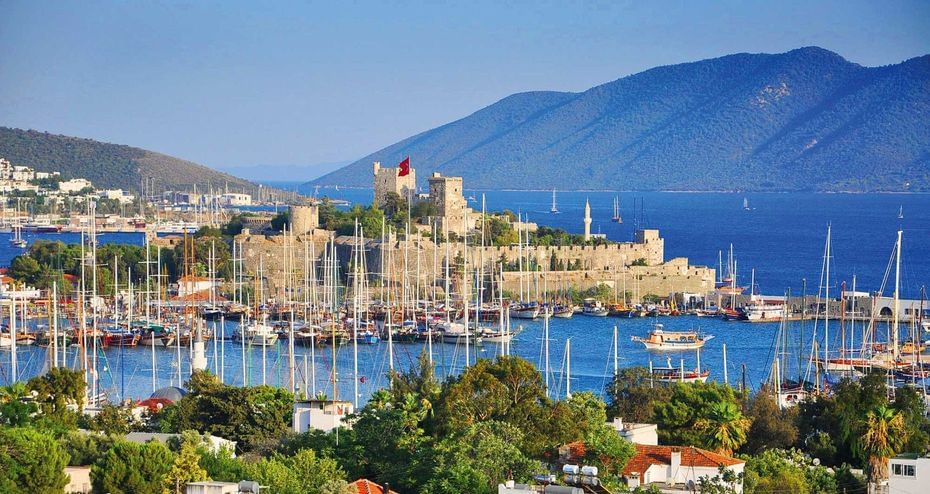 FAREWELL, BODRUM!
After a rich breakfast, we will proceed to disembark at 09:30 am.
From the Greca team, we hope to see you again to enjoy some wonderful moments that will remain forever in your memory.
Have a good trip, and see you soon!