Check Availability & Price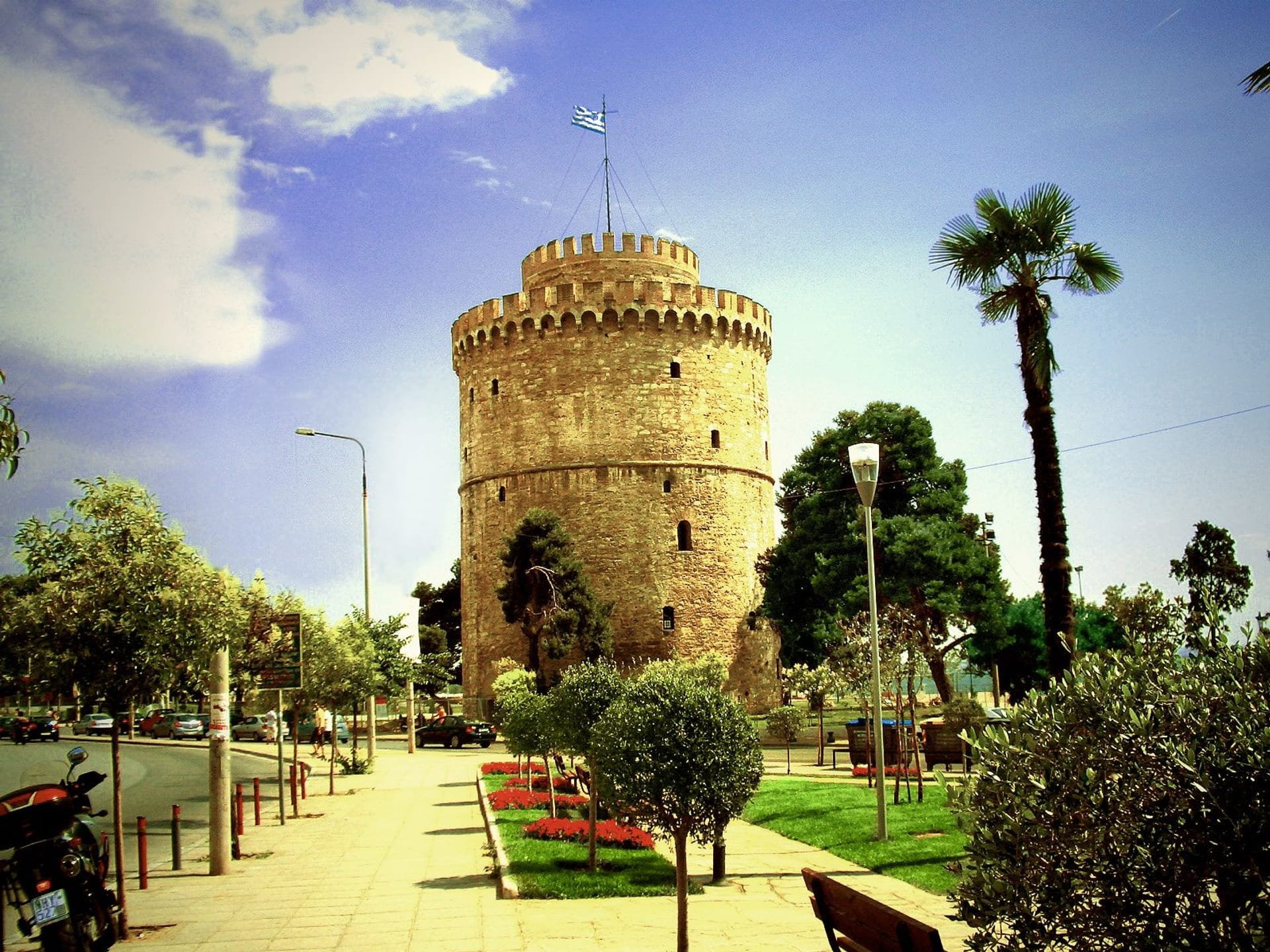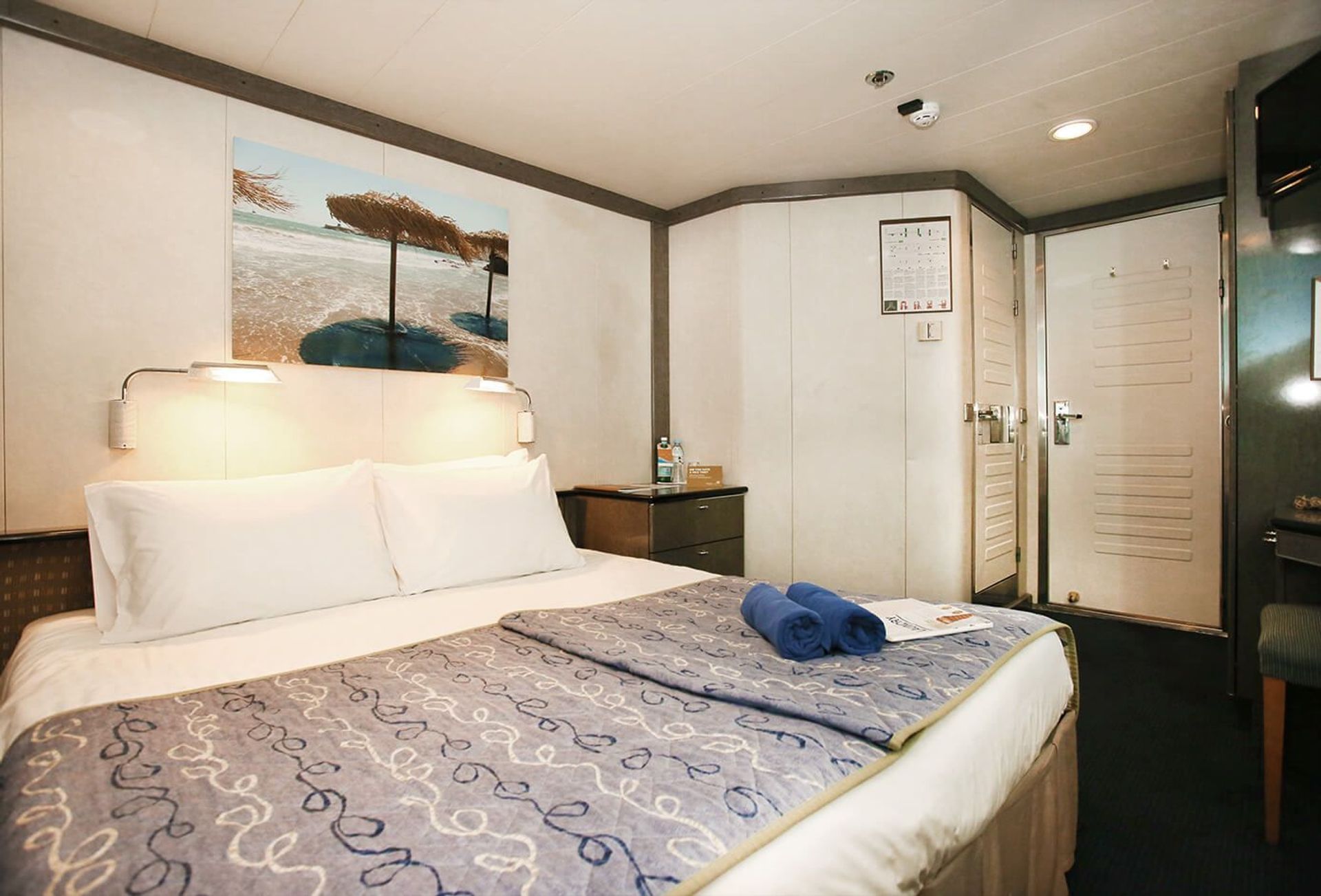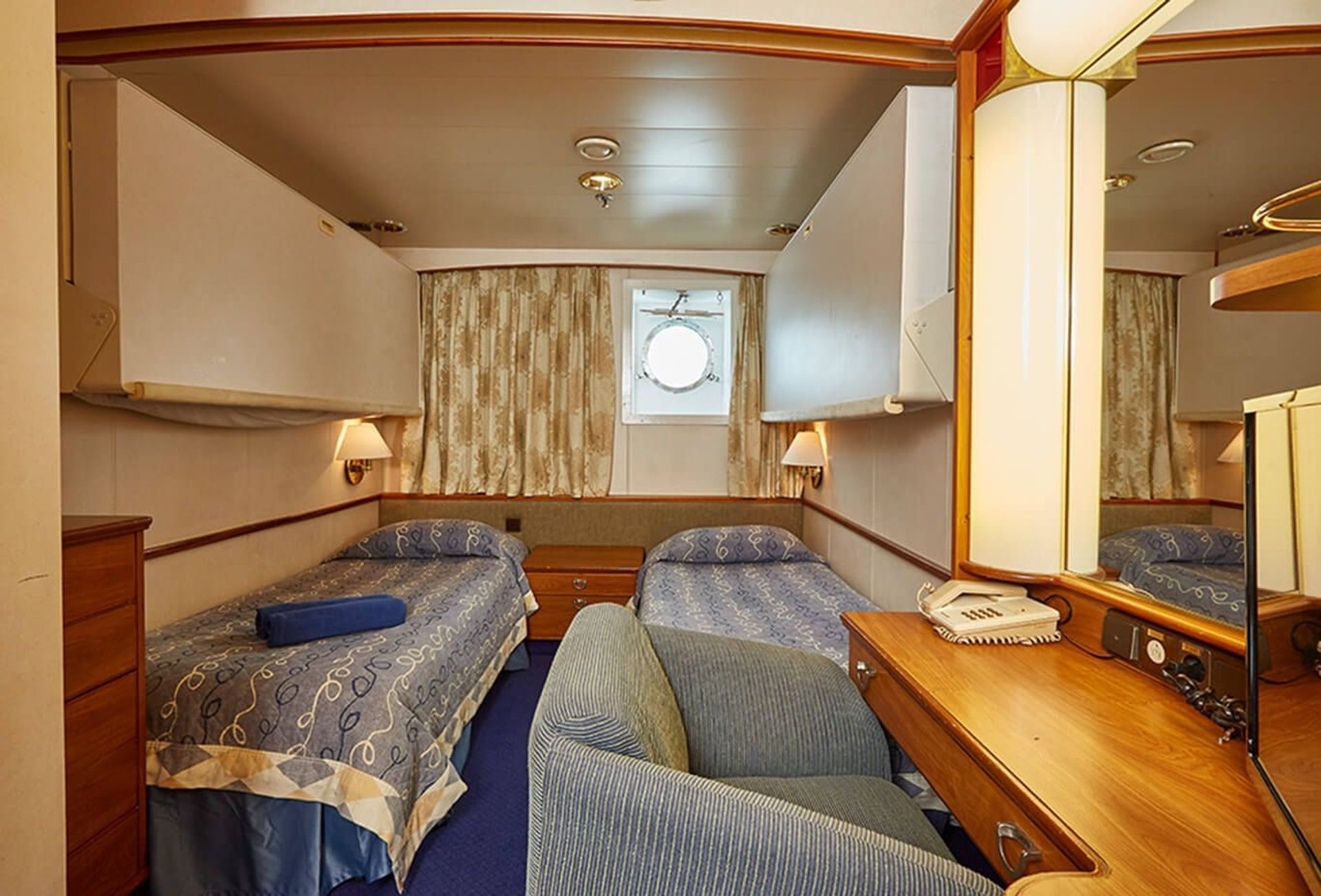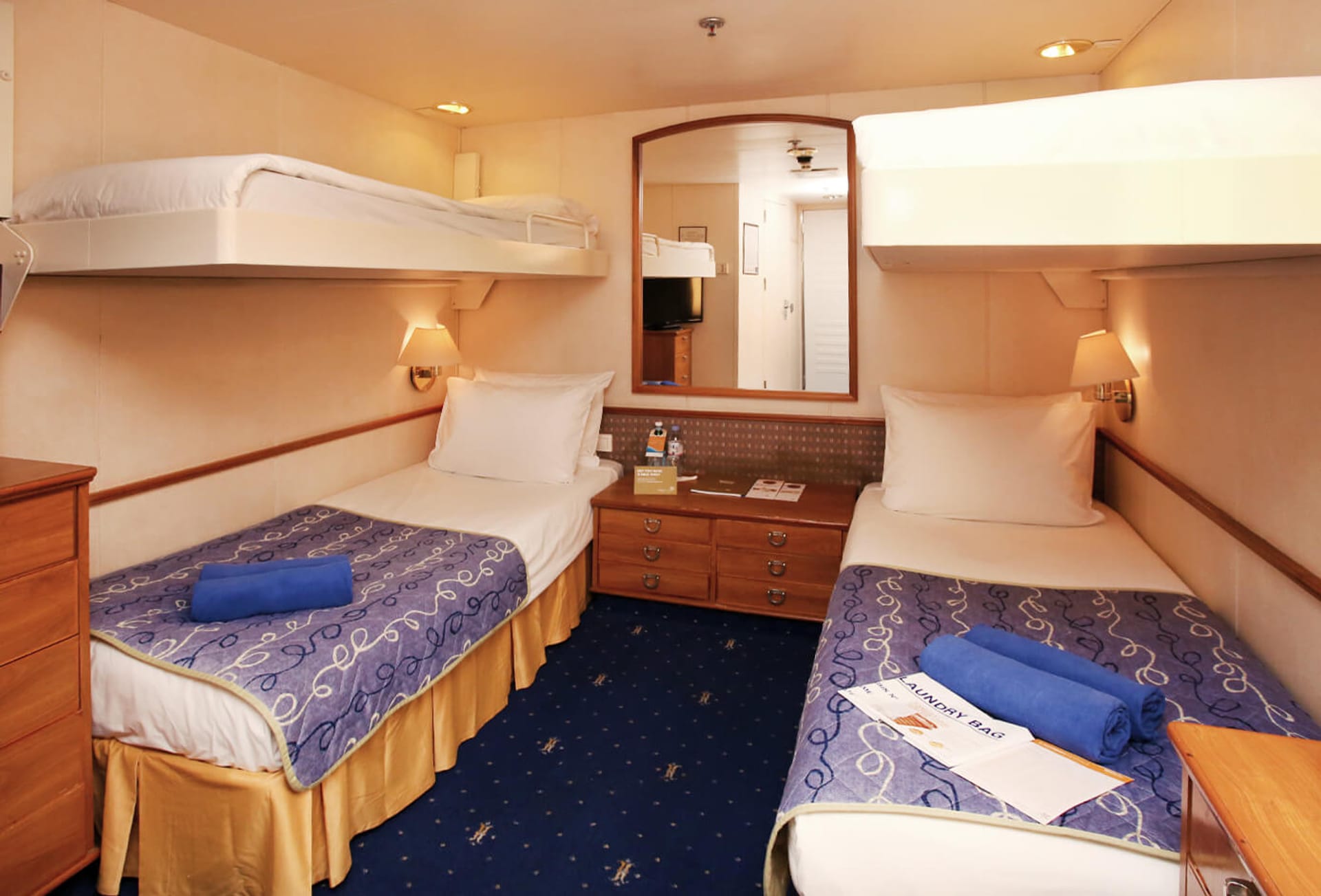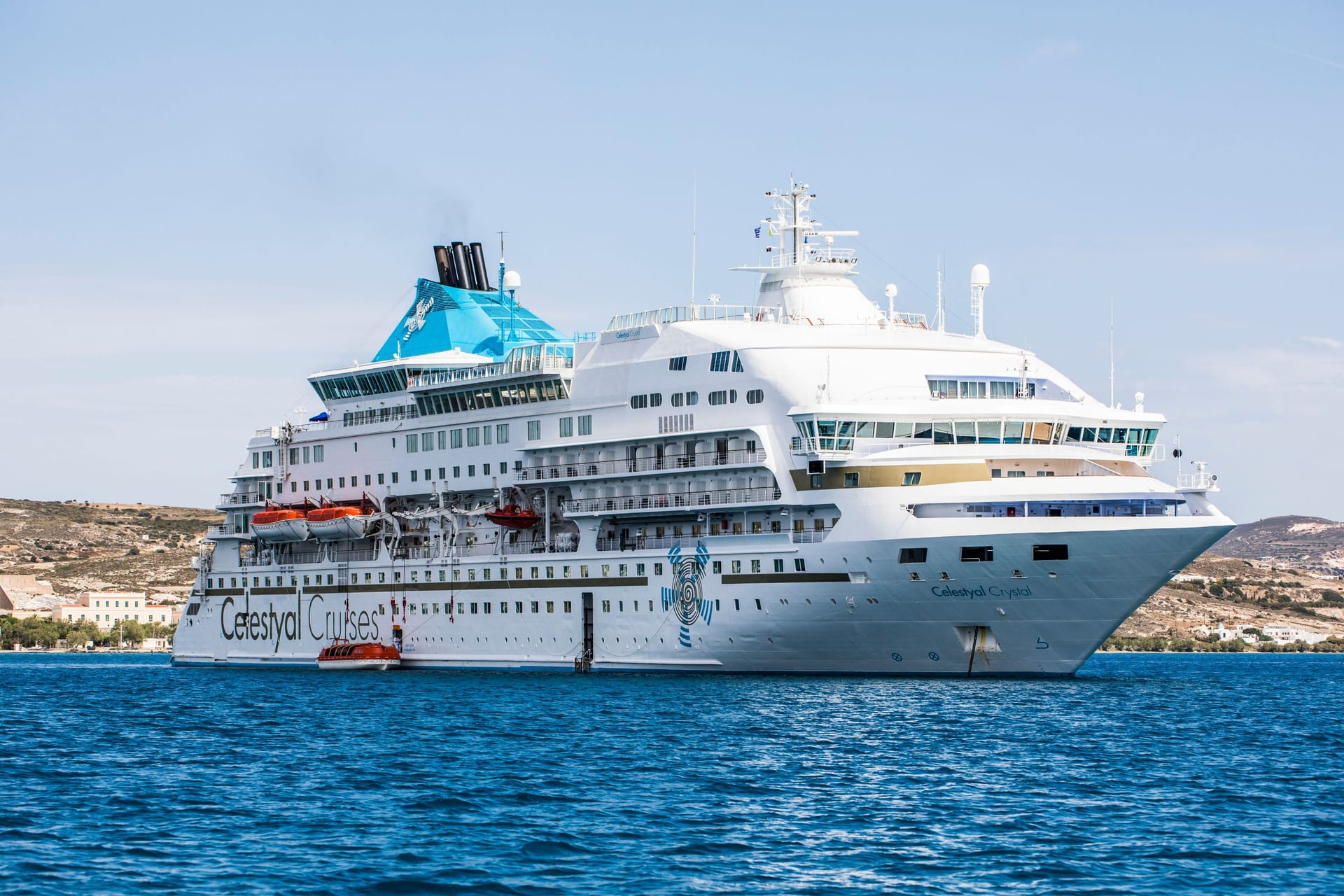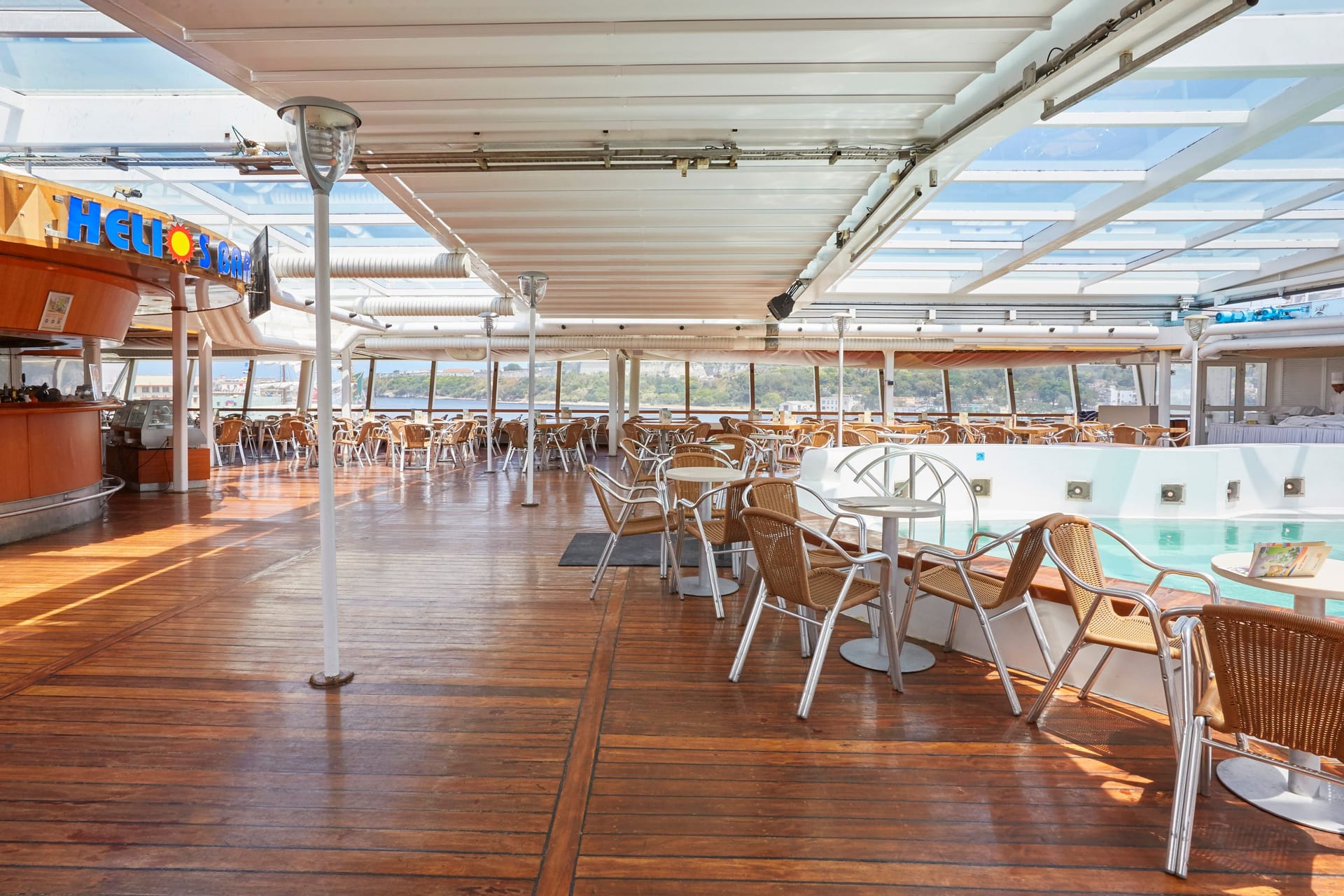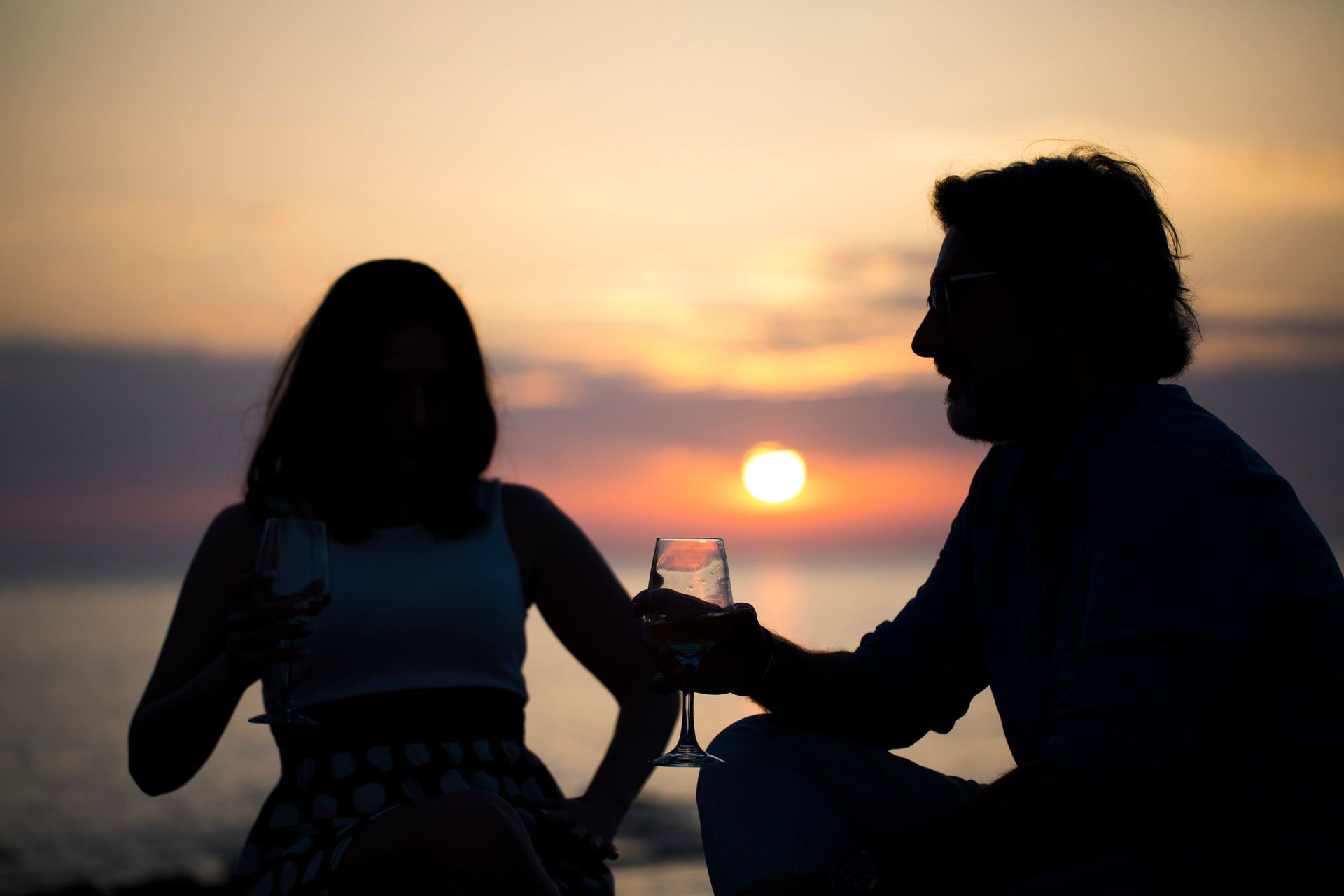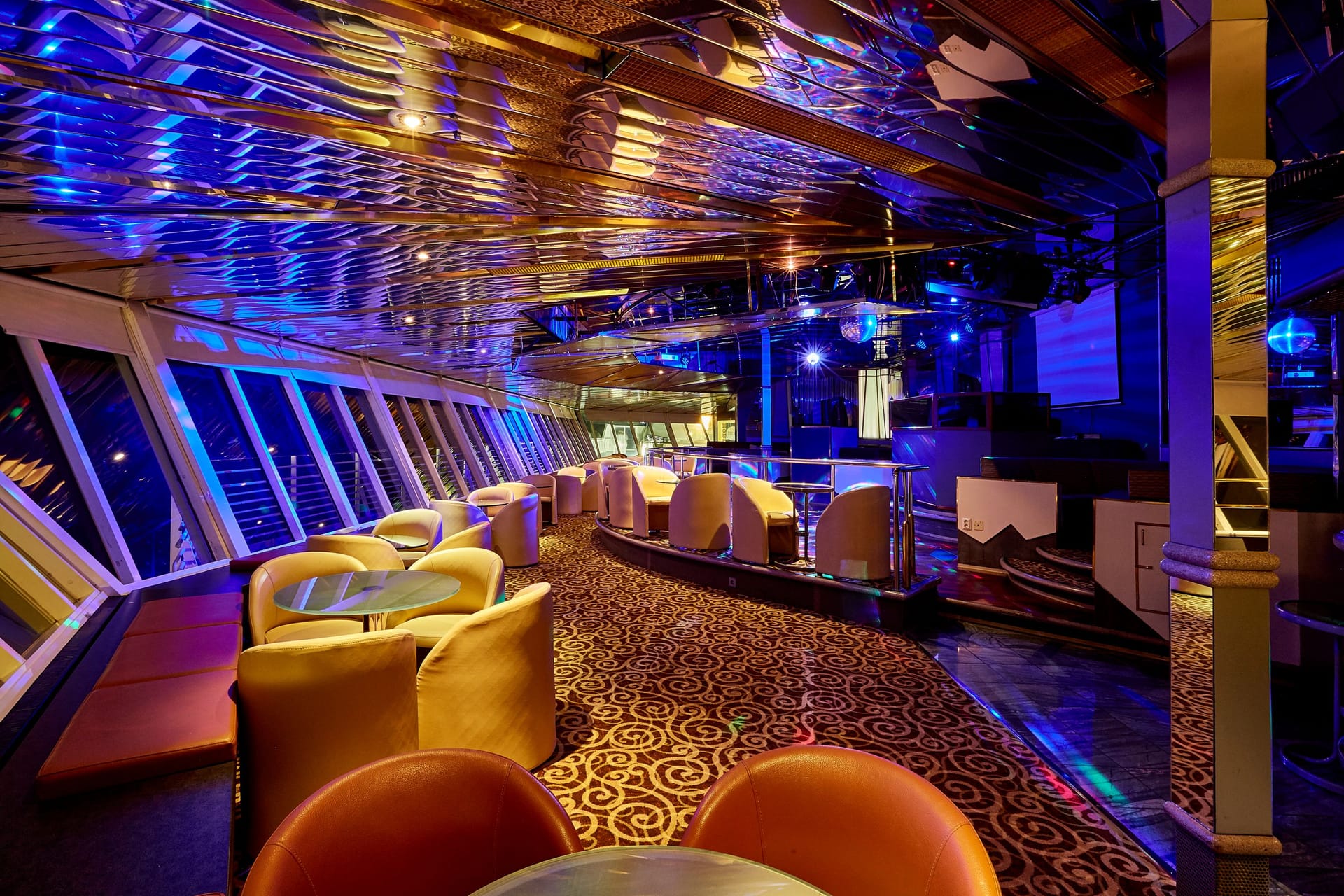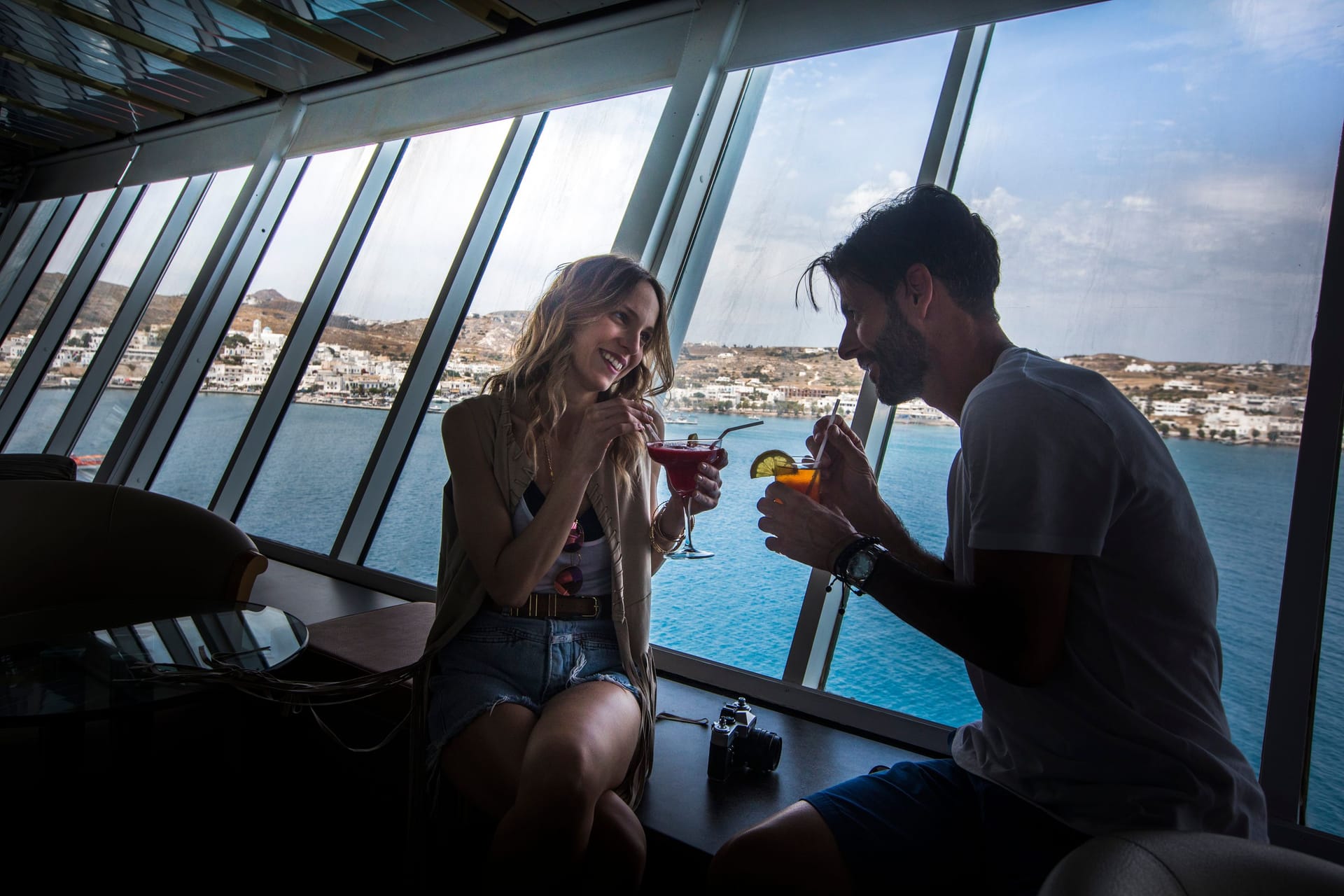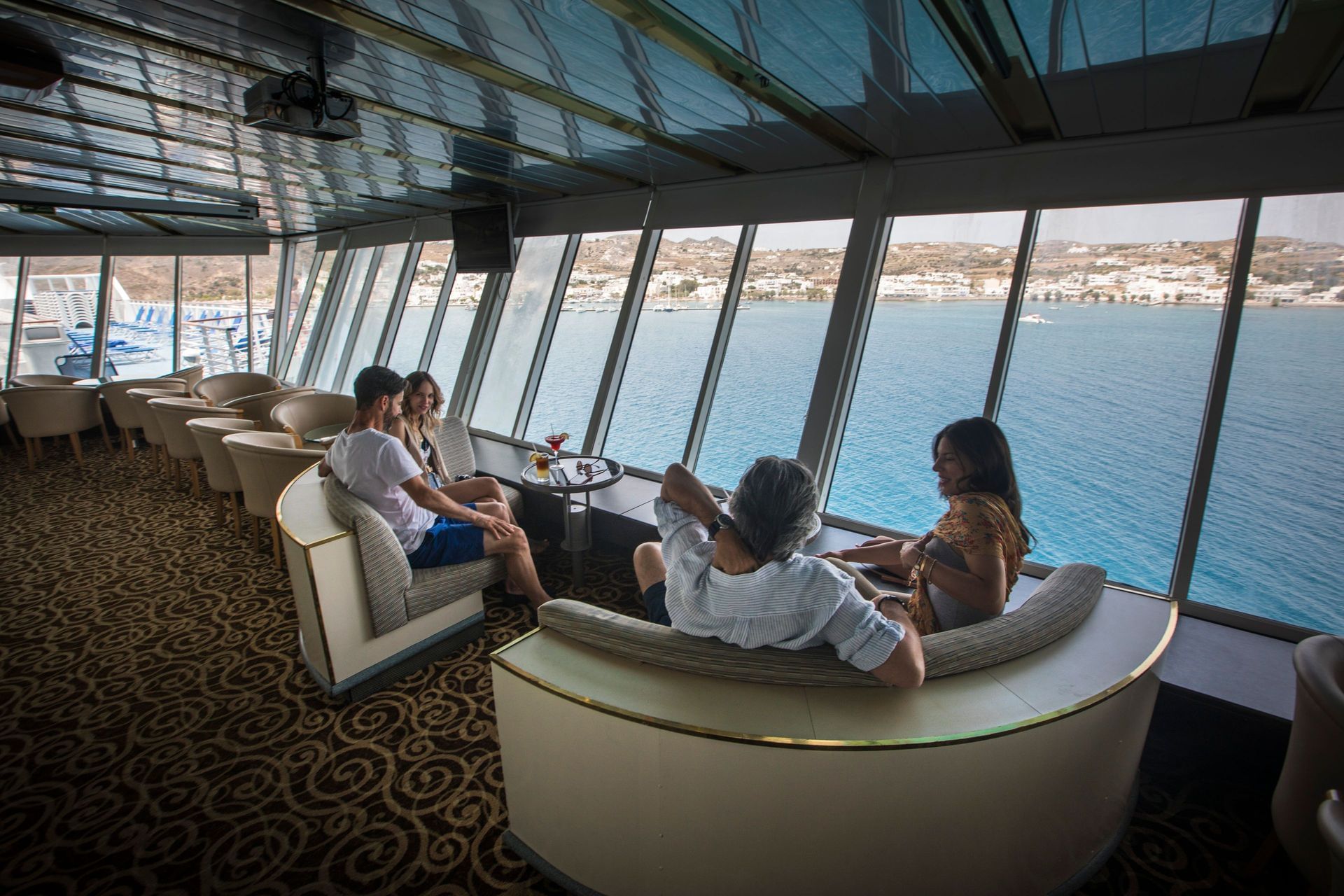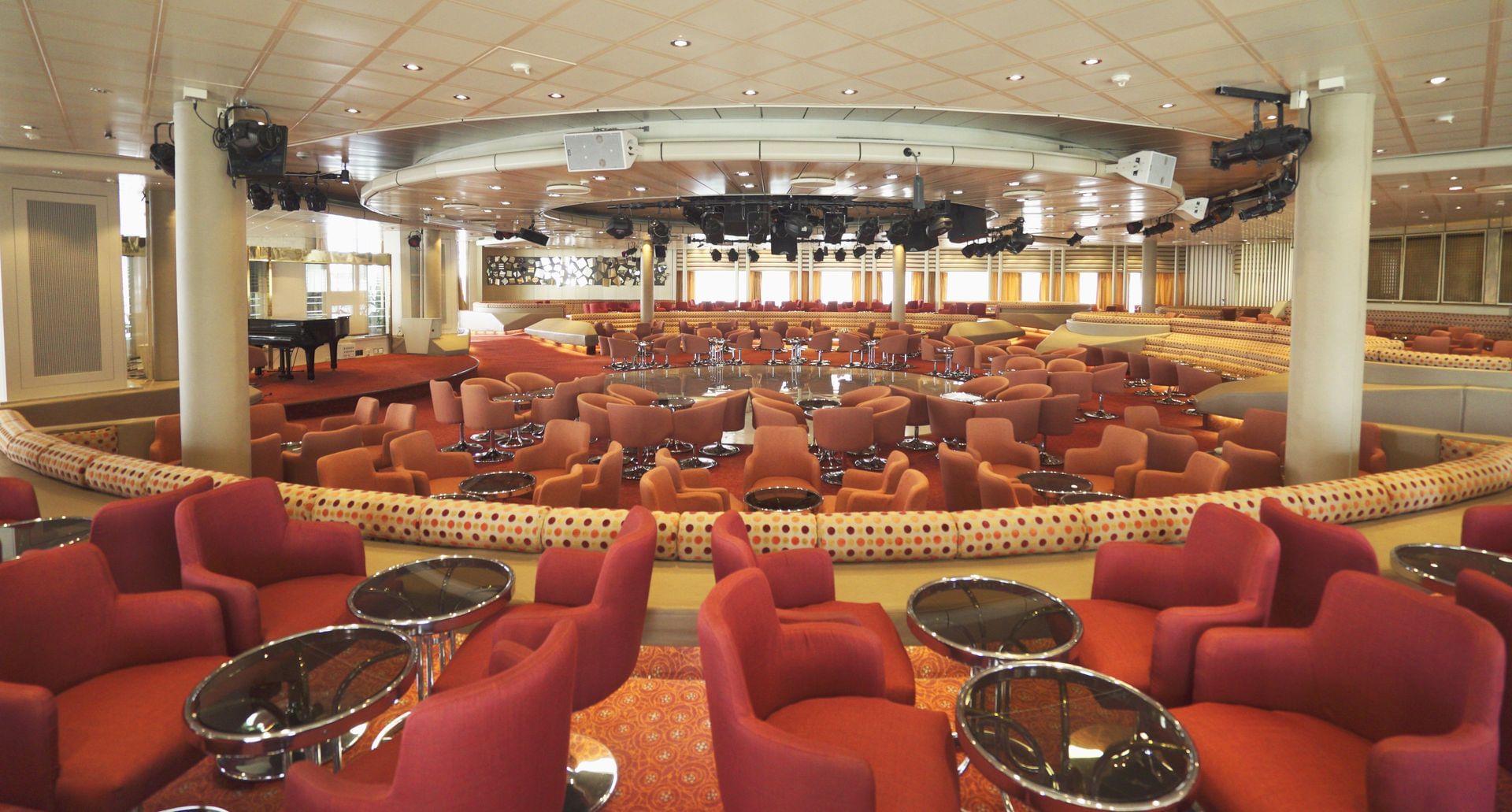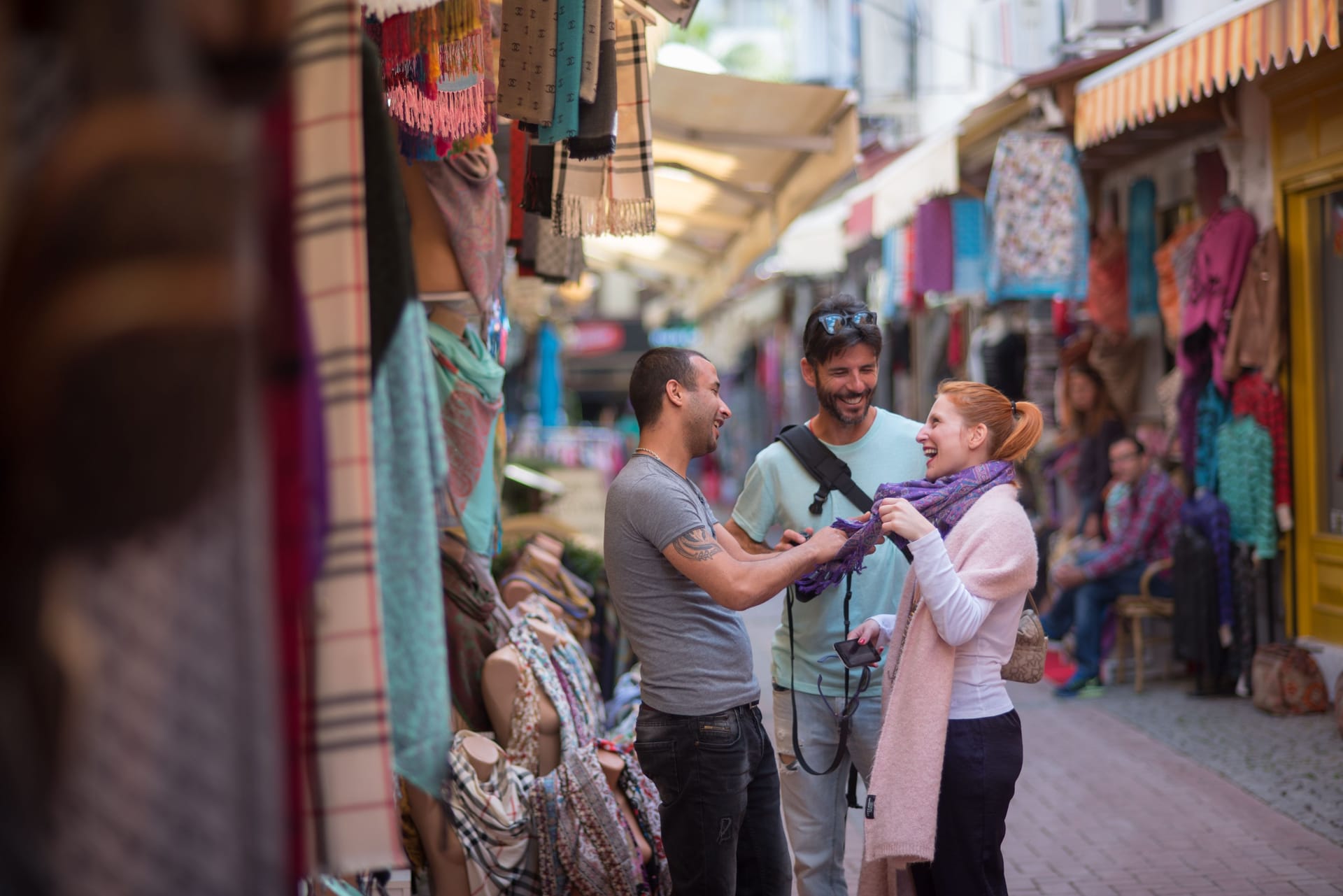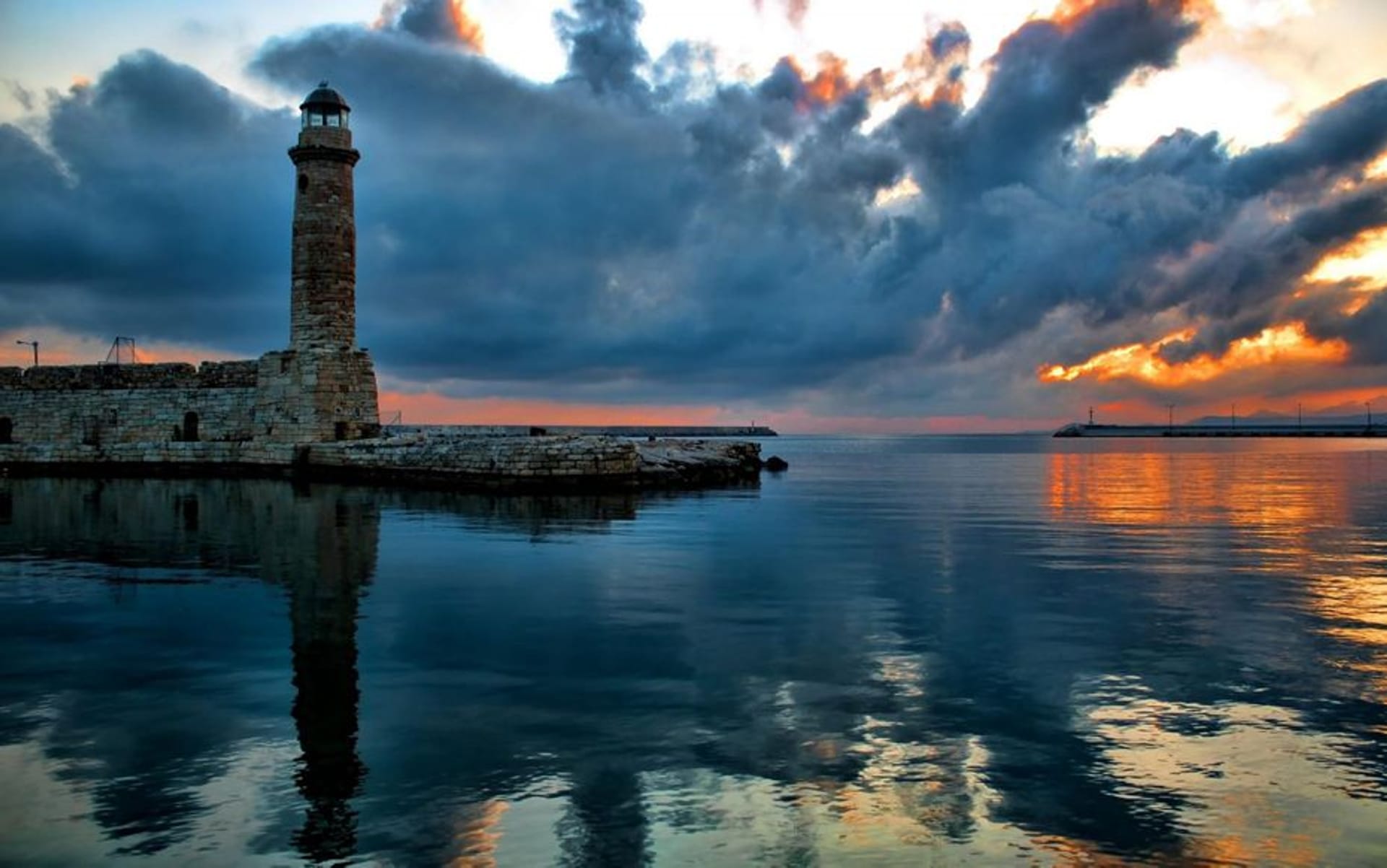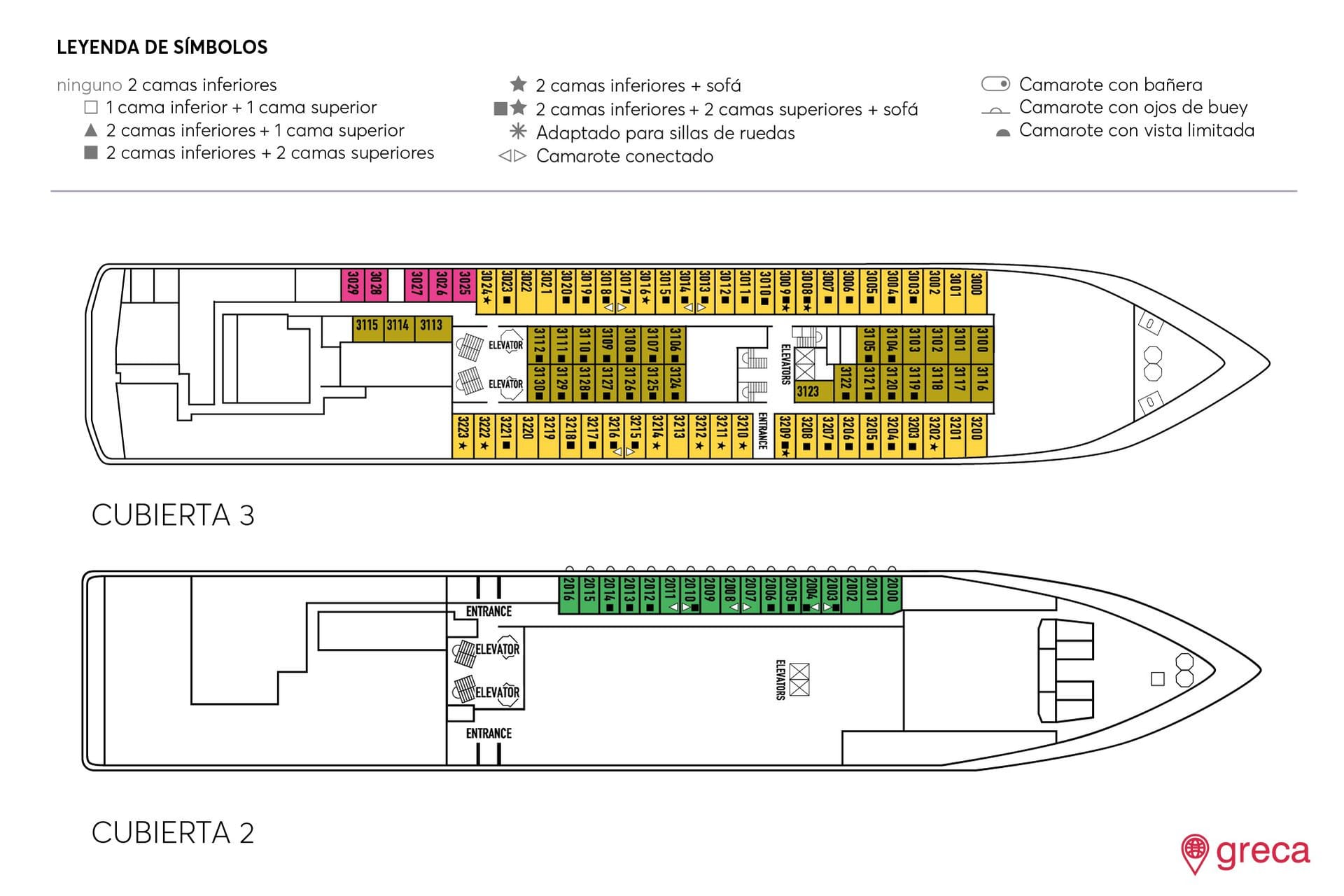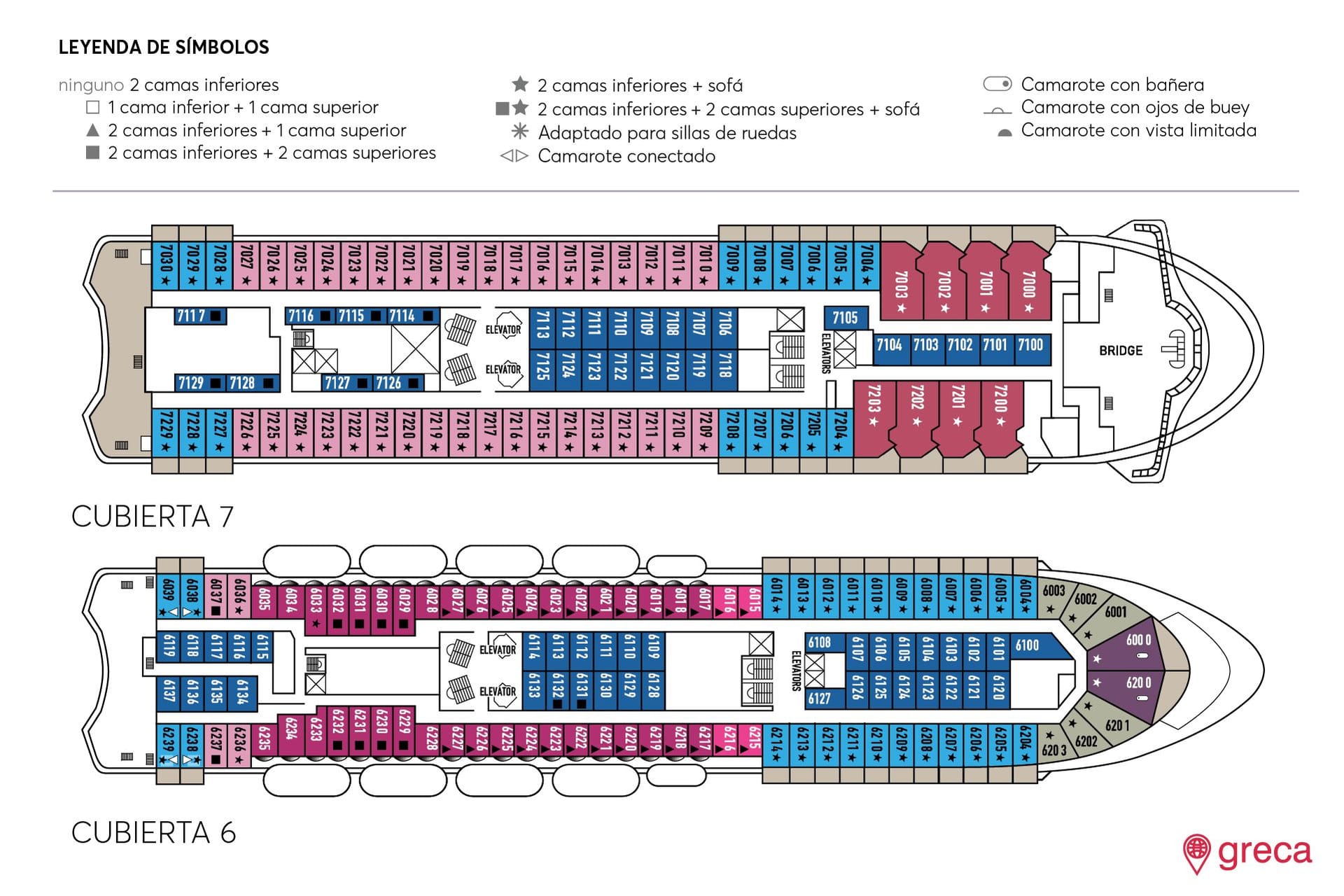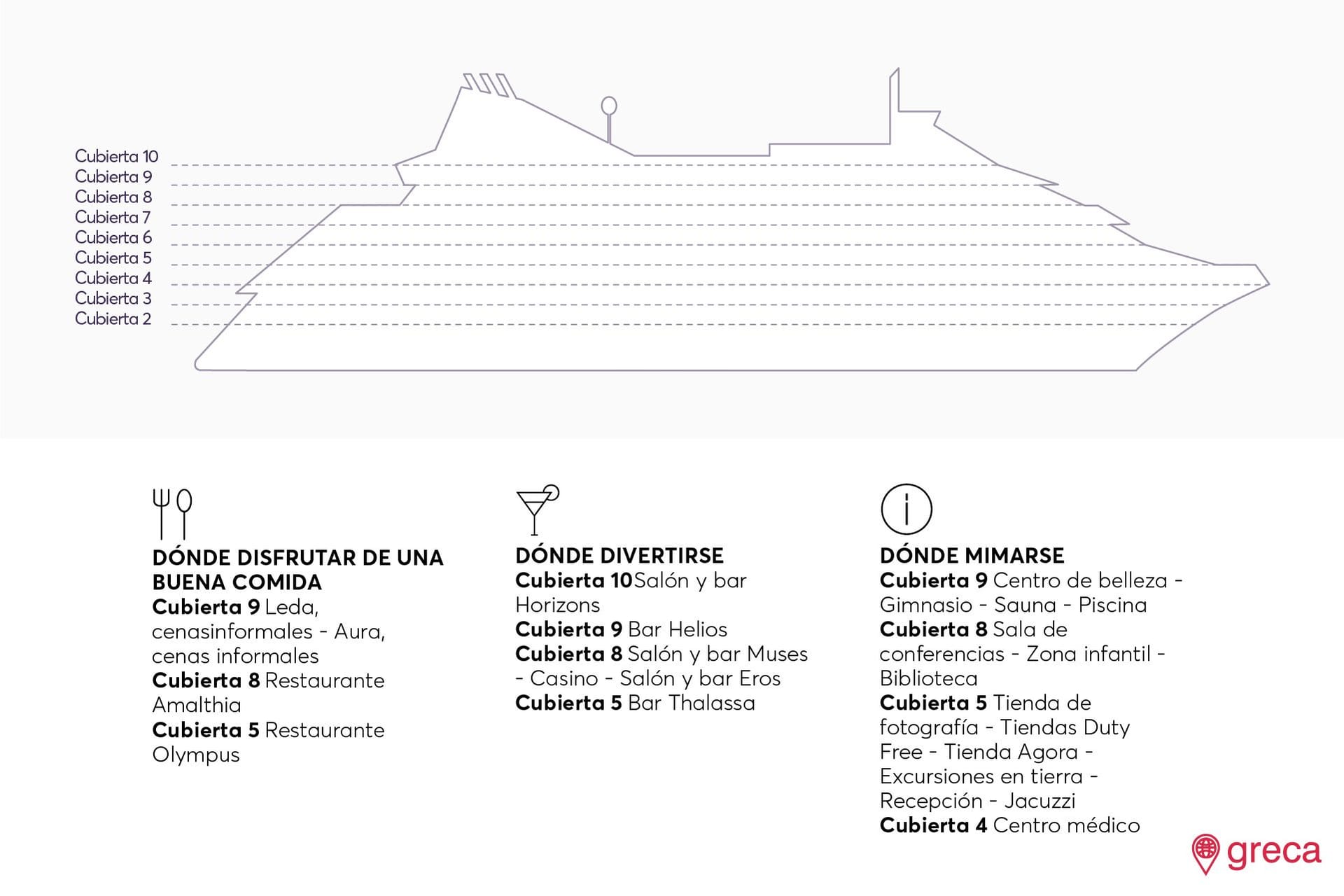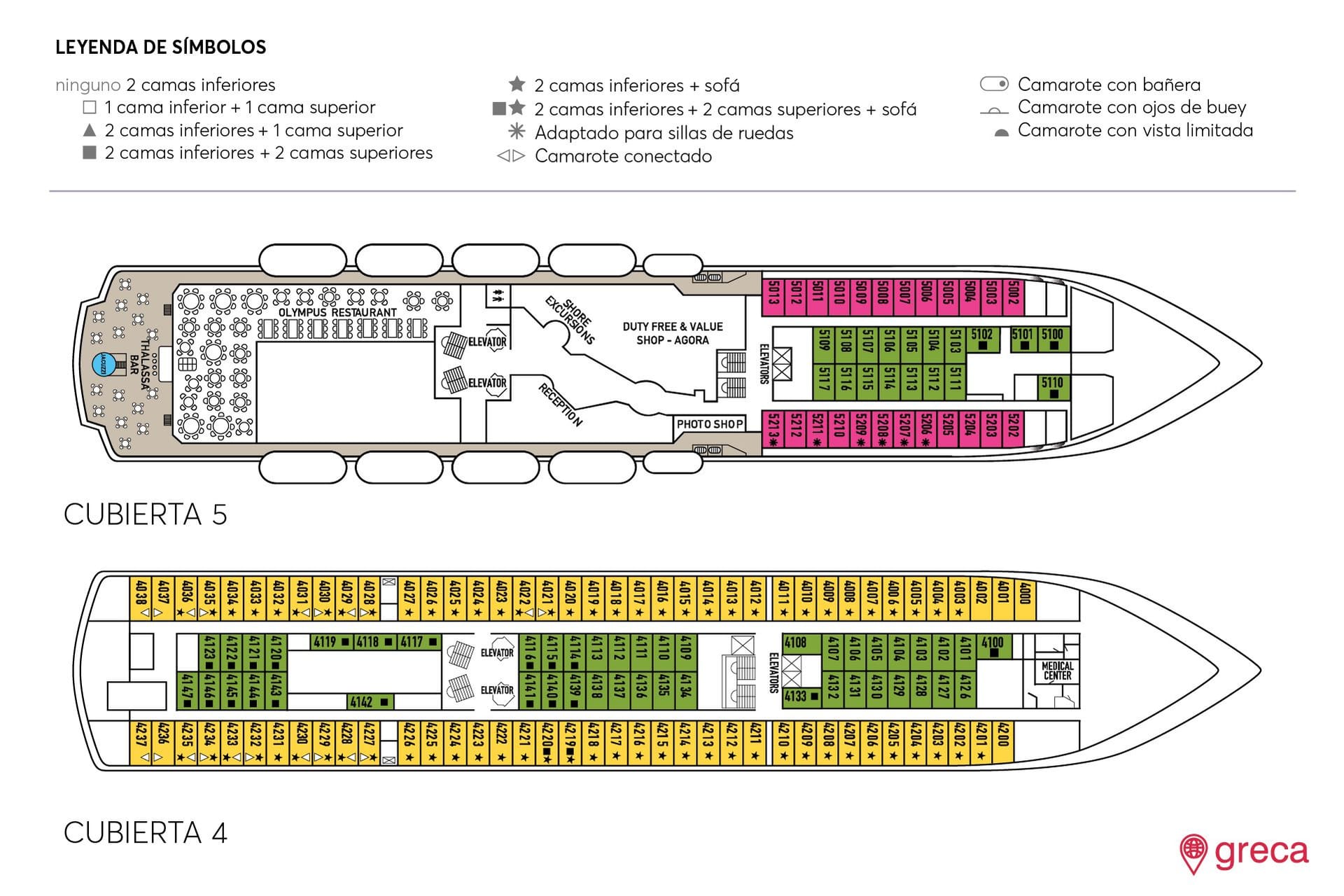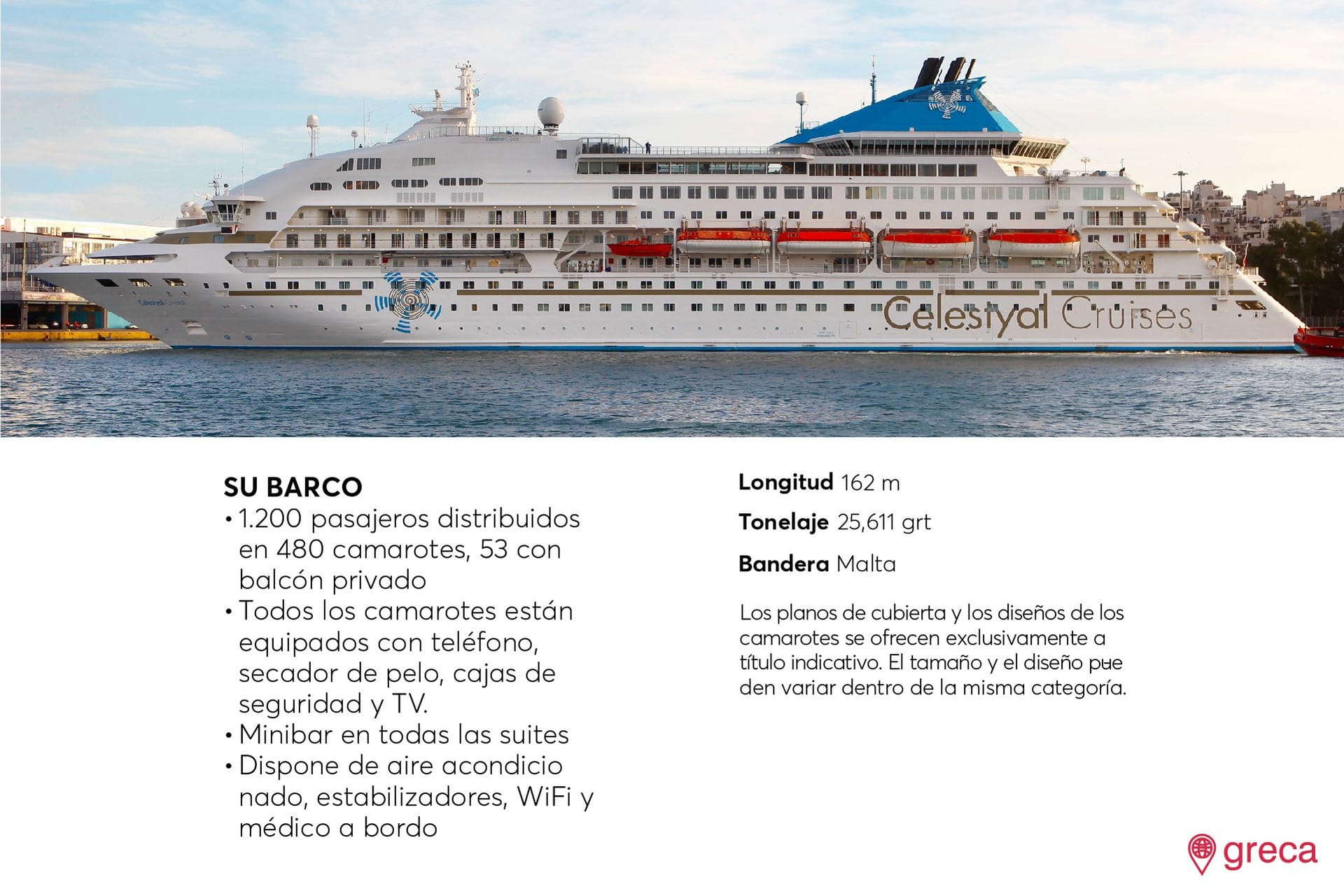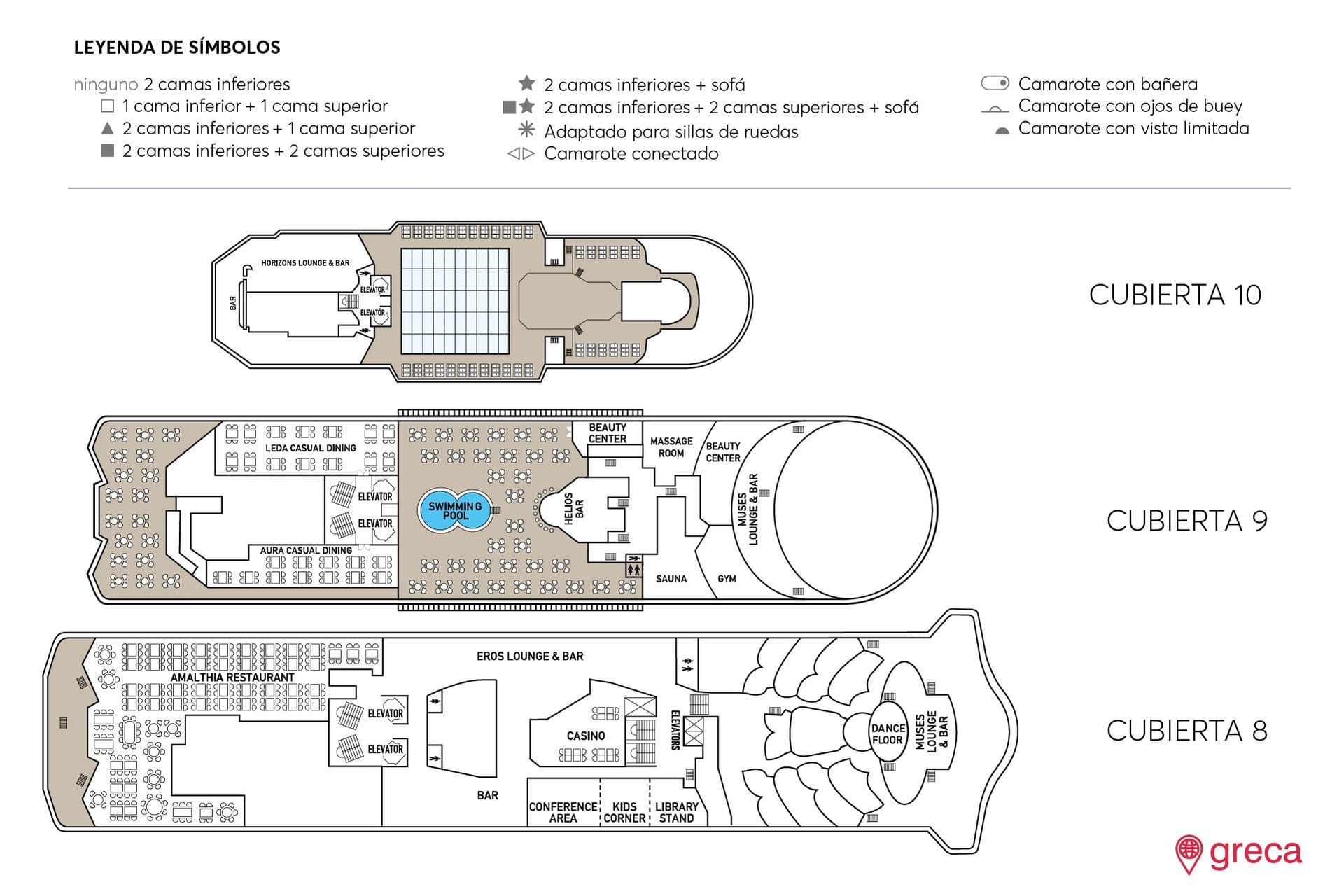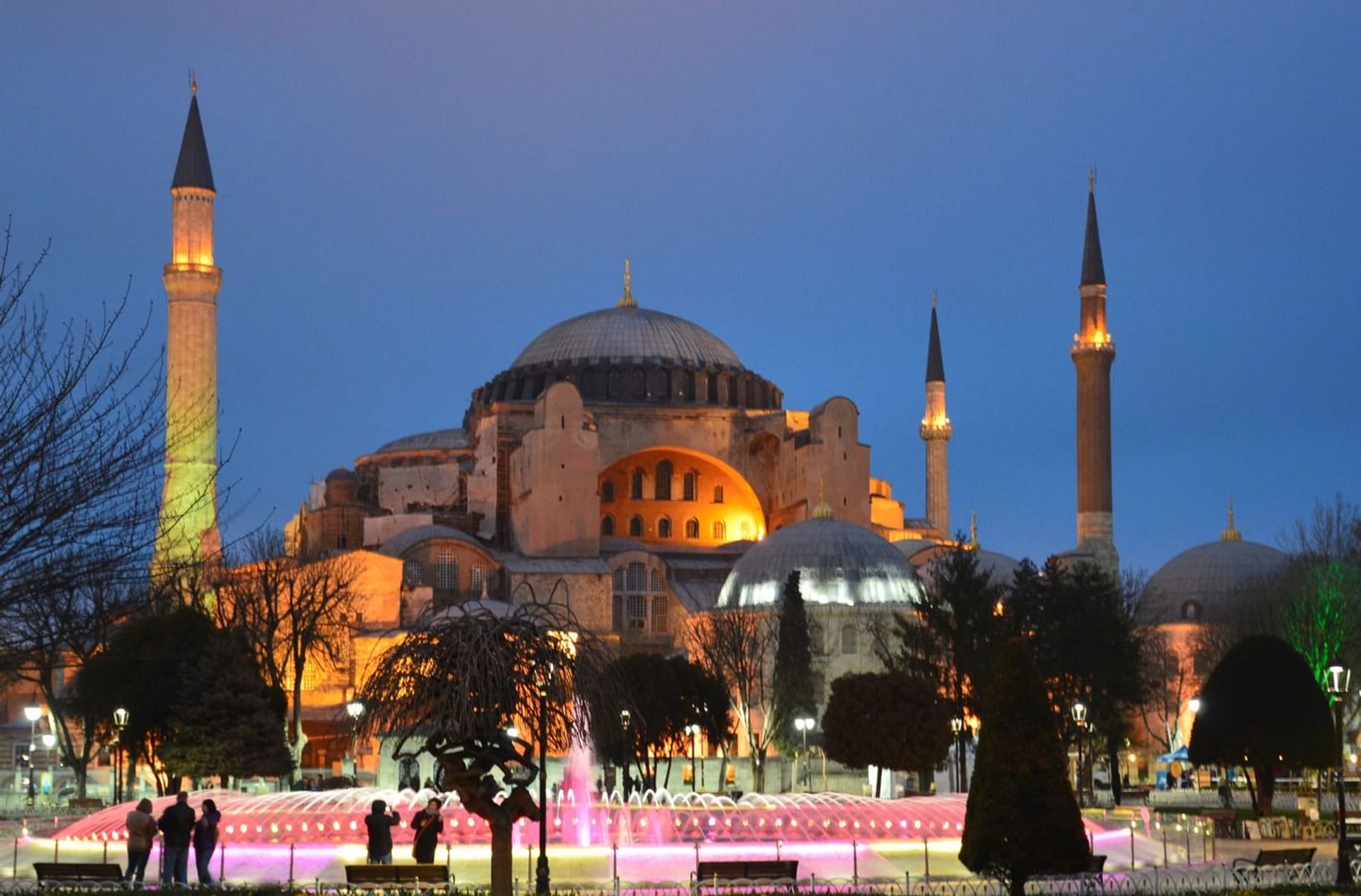 Cruise to Thessaloniki, Kavala, Istanbul, Dikili, Kusadasi & Patmos from Athens.
Guaranteed departures from Lavrion, on Saturdays, in October.
Book Now! All our programs in up to 12 installments without interest
What is included in this cruise
7-night cruise through the Greek islands and Turkey, with full board.
Unlimited package of alcoholic and non-alcoholic beverages on board.
Excursion in Thessaloniki, Veria (Berroia)
Excursion to the Ancient City of Ephesus in Kusadasi .
Entrance fees to the archaeological sites as per description.
24/7 Emergency Line
Boarding fees, tips and taxes.
Not included & Optionals
Personal expenses.

Ask for extra nights in Athens

Take out our optional health or cancellation insurance by clicking on "Insure it!" in step 1/3 of your booking.
Find optional cruise excursions here.
Click on the FAQs for more infomation.
5% discount for groups of more than 10 travelers
VACCINATION MANDATE
Mandatory: Vaccination with a Greek government-approved COVID-19 vaccine or COVID-19 Recovery certificate for all guests from 12 years of age and above. If you are vaccinated for the first time with a single or double dose vaccine, a 14day period must elapse from the latest dose before your cruise. This is not required for the booster dose, which is effective immediately.
Validity of Vaccination certificates: 9 months after which a booster dose is required to maintain the validity of the certificate for all guests from 18 years of age and above.
Validity of COVID-19 Recovery Certificates: 6 months.
According to the Hellenic Ministry of Health imposed cruise protocols the certificates must meet the following standards:
Vaccination certificates: A valid Digital COVID-19 Certificate (DCC)5 or certificate/document to include the following information: (a) name: surname(s) and forename(s); (b) date of birth; (c) disease or agent targeted; (d) vaccine/prophylaxis; (e) vaccine medicinal product; (f) vaccine marketing authorization holder or manufacturer; (g) number in a series of vaccinations/doses; (h) date of vaccination, indicating the date of the latest dose received; (i) country of vaccination; (j) certificate issuer; (k) a unique certificate identifier or other means to validate the vaccination such as contact information in order to communicate with the healthcare provider or clinic site that issued the certificate, or the vaccination registry site.
COVID-19 Recovery Certificate: A valid Digital COVID-19 Certificate (DCC) or a document/certificate issued by a competent authority and containing the following data fields: (a) name: surname(s) and forename(s); (b) date of birth; (c) disease or agent the citizen has recovered from; (d) date of first positive test result; (e) Member State of test; (f) certificate issuer; (g) certificate valid from; (h) certificate valid until ; (i) a unique certificate identifier or other means to validate the proof of recovery such as contact information in order to communicate with the issuing authority.
Customize it now
Easy and risk free. We will clear up your doubts!
We'll reply in less than 24hrs. Contact us Now!
Cruise Itinerary: Following The Footsteps Of Saint Paul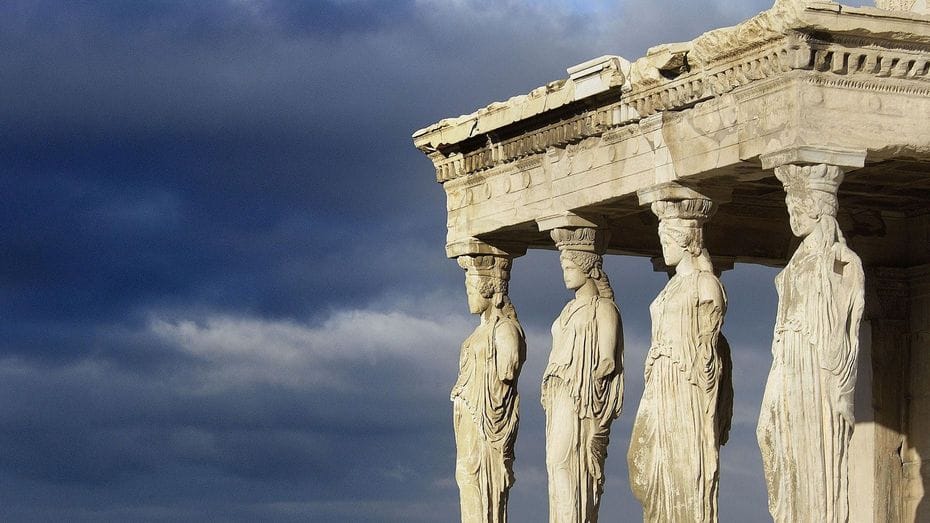 NAVIGATING THE AEGEAN LIKE ODYSSEUS
Embarkation begins at 1:30 p.m. and the departure time is 4:00 p.m. On this first day, you will have time to enjoy a beautiful sunset on deck, marvel at the deep blue of the Aegean or participate in one of the activities and services on offer aboard, including a cirque show, casino, sports tournaments, art and craftsmanship, cooking and language lessons and kids clubs. The facilities also include gym, sauna and massage rooms. Greca Travel includes three meals per day, 2 tours, shuttle bus to Mykonos Old Town and an unlimited package of alcoholic and non-alcoholic drinks, so that you can now concentrate on having a great time!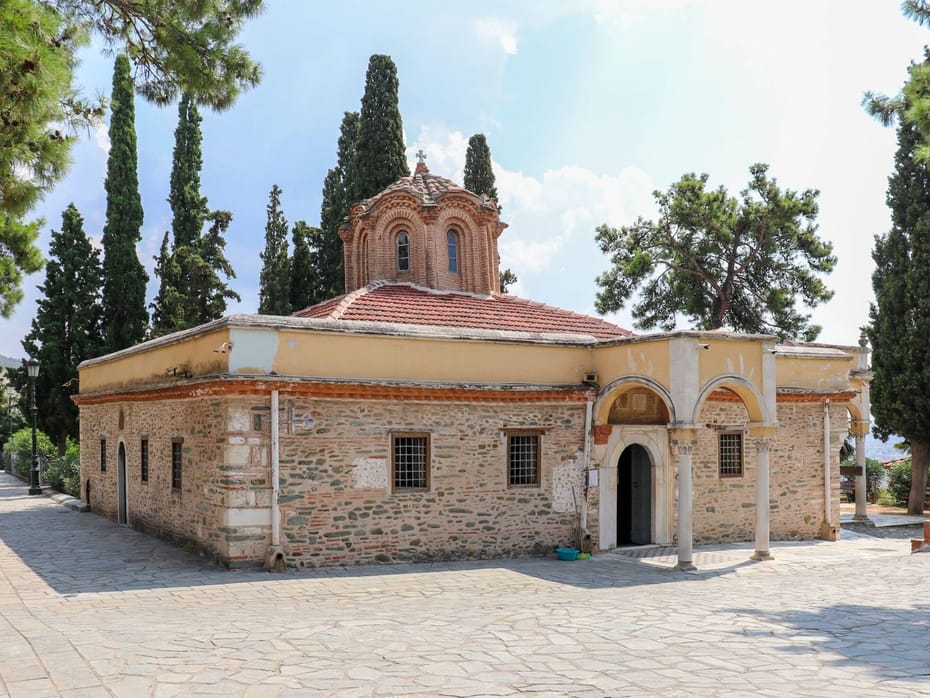 THESSALONIKI - CRUISE
At 09:30 a.m. after calm night navigation you will wake up in Thessaloniki, vibrant, colorful and full of history, after Athens, it is the second city in Greece.
You will visit Veria (Berroia as it appears in the Bible), just as Saint Paul did, where he preached to the "Noble Jews" of the city.
You will have time to walk, explore, and shop in this wonderful ancient city.
At 20:00 p.m. our cruise will depart for Kavala.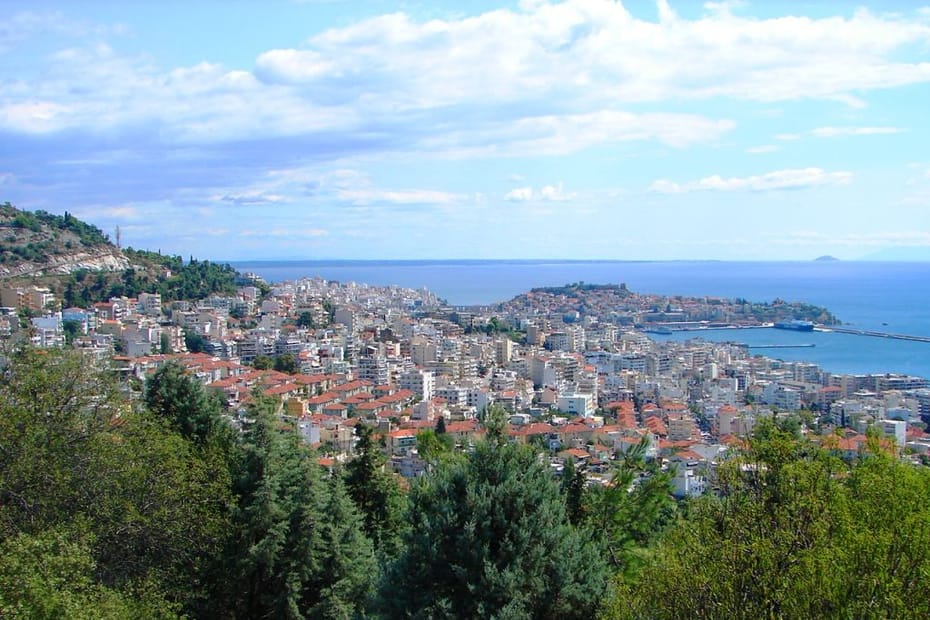 FROM THESSALONIKI TO KAVALA - CRUISE
You will wake up in our next destination, Kavala, one of the most beautiful and important cities in northern Greece, located about 150 km from Thessaloniki.
The city was in the hands of the Athenians since the 5th century BC and was originally called Neapolis, then it was conquered by Philip II of Macedonia (Alexander the Great´s father), at that time it reached a great development until the end of the Macedonian State in 49 AD . It is said that St. Paul landed here on his way to Philippi, in what is considered the beginning of the route in Europe.
In addition, according to Greek mythology, wine was born here, since Dionysos himself, from his temple, taught the inhabitants to cultivate the vine. After visiting this beautiful city in northern Greece, at 16:00 h our cruise will depart for our next destination, Istanbul.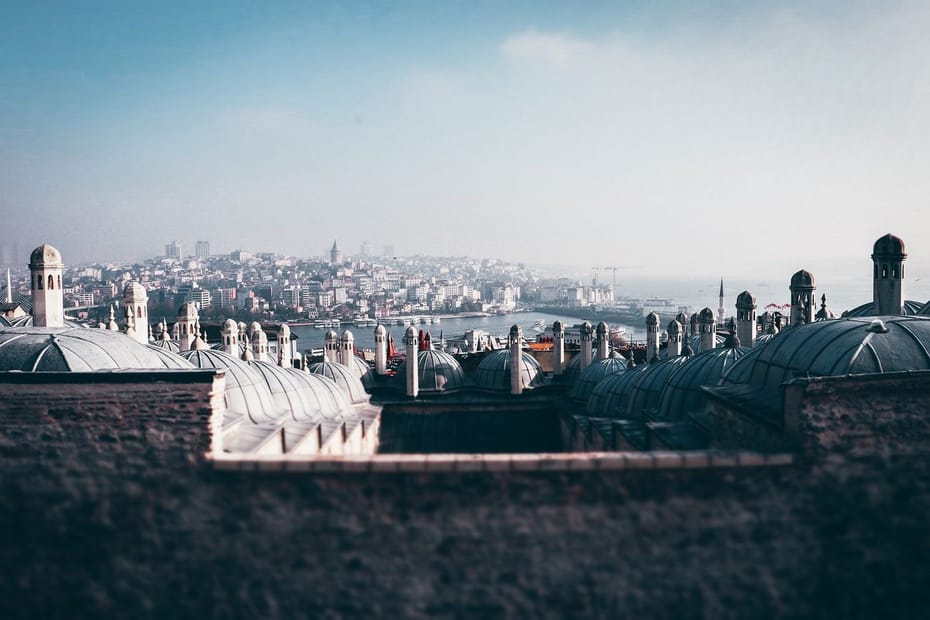 ISTANBUL - THE CITY OF A THOUSAND MOSQUES
Early in the morning, at 09:30 am. the cruise will arrive at the port of Istanbul, a city known historically as Byzantium and later as Constantinople. It is the most populous in Turkey and the historical, cultural and economic center of the country.
You will have free time, to walk and be pleased by the "city of a thousand Mosques "and enjoy all the services and amenities that the cruise offers us.
At 8:00 p.m. the cruise will depart for Dikili.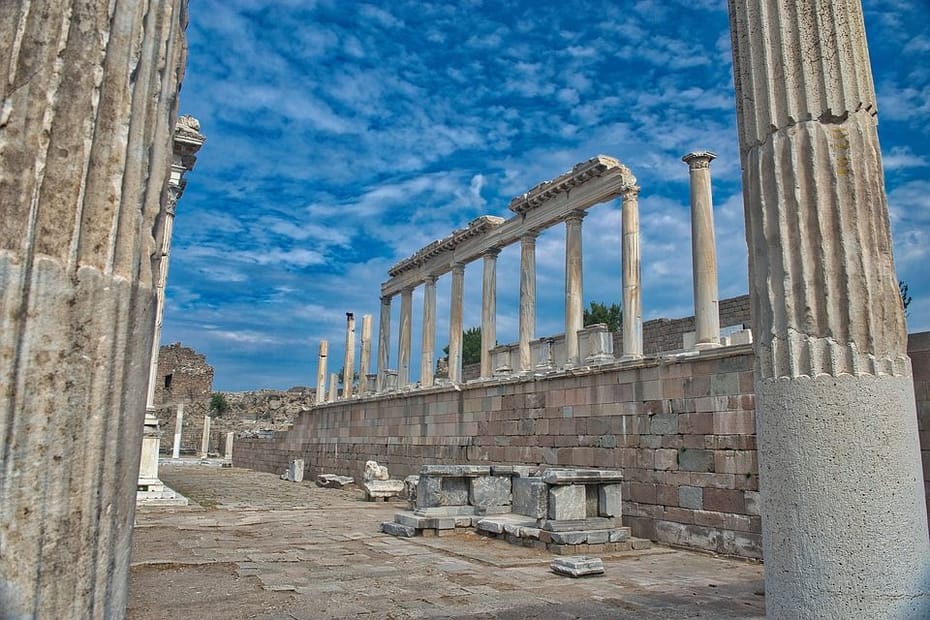 DIKILI - PERGAMO - CRUISE
At 12:00 p.m. you will arrive at Dikili, where optionally, you can purchase the excursion to Pergamon. This was the site of the northernmost of the seven churches in Asia Minor according to the free Revelation in the New Testament.
Pergamon means fortress or acropolis. The city was at the heart of a powerful kingdom and had a reputation as a political and cultural center in the Byzantine era.
At 8:00 p.m. our cruise will depart for our next destination, Kusadasi.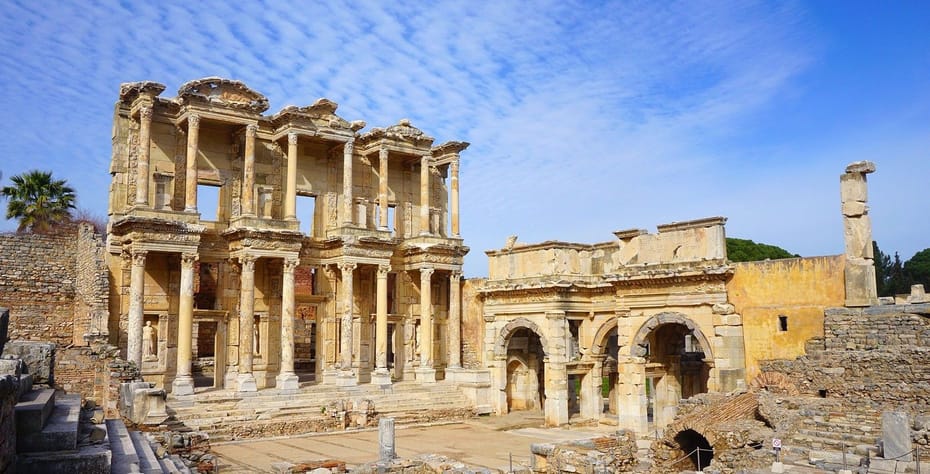 SAILING TO KUSADASI
At 08:00 am, after a quiet navigation at night, you will wake up on the Turkish coast to visit Kusadasi, a starting point to discover the ancient city of Ephesus, one of the twelve Ionian cities. Ephesus was an important cultural, religious and commercial center visited by personalities like Saint Paul, Marco Antonio or Cleopatra.
With the "Ancient Ephesus" excursion you will take a journey through the golden age that shaped the fundamental center of commerce and spirituality. Ephesus was built 3,000 years ago in a prime location chosen by the Delphic Oracle and was part of the history of the Greek, Turkish, and Christian civilizations.
This place is also a pilgrimage point due to the proximity to the Temple of Artemis (one of the 7 Wonders of the World) and the presence of important Christian figures who inhabited its walls. It is currently one of the largest Roman archaeological sites in the Mediterranean and the splendor of its golden age is visible through its exceptionally preserved streets and ruins.
As you explore this site (a World Heritage Site) you can breathe centuries of cultural effervescence while we discover the Agora, the Odeon, the Houses of the Patricians, the beautiful Temple of Hadrian and the amazing Celso Library.
You will also have the opportunity to negotiate and buy local merchandise such as rugs, leather goods, souvenirs.
At 11:30 p.m. you will set sail to continue navigation.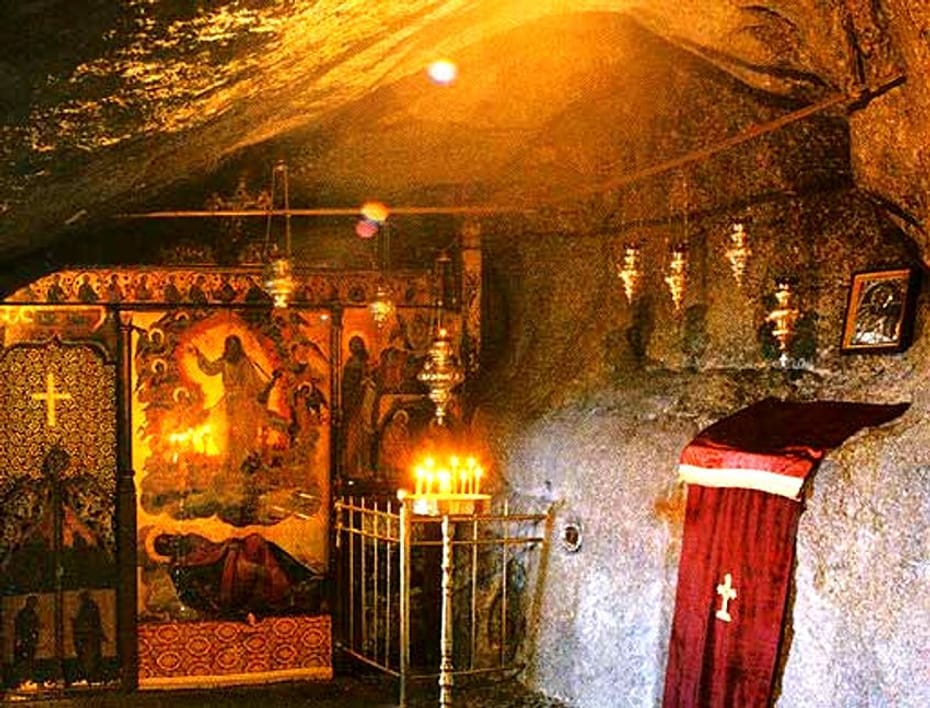 PATMOS - CRUISE
Our cruise will arrive at 07:00 am. (if time allows it) on the island of Patmos, where Saint John had his encounter with Jesus in the so-called grotto of the apocalypse after having visions or revelations that, later, gave rise to the book of the New Testament, Apocalypse.
From 07:00 am to 6:30 p.m. you will have time to visit the grotto, the monastery dedicated to Saint John and stroll through the port of this small, but unforgettable island.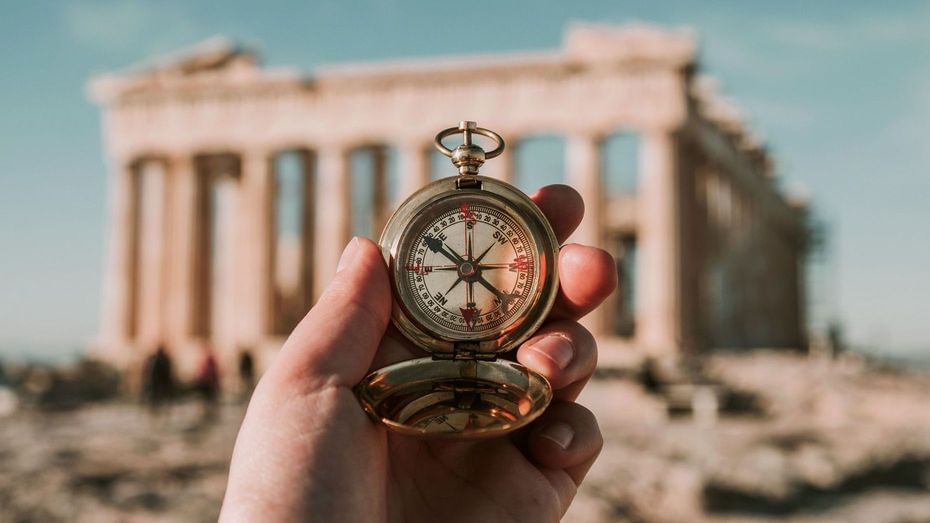 GOODBYE ATHENS - FAREWELL GREECE!!
You will arrive at the port of Piraeus early in the morning, at around 07:00 am. You will enjoy a generous breakfast on board your cruise ship and you will then disembark. At this point, your cruise to the Greek islands and our services will come to an end.
Undoubtedly, after spending a few fantastic days with Greca, we hope to see you again soon to create new and extraordinary moments that will be etched in your memory forever.
Have a nice trip!, or as Greek people say, Kalo taksidi!