Check Availability & Price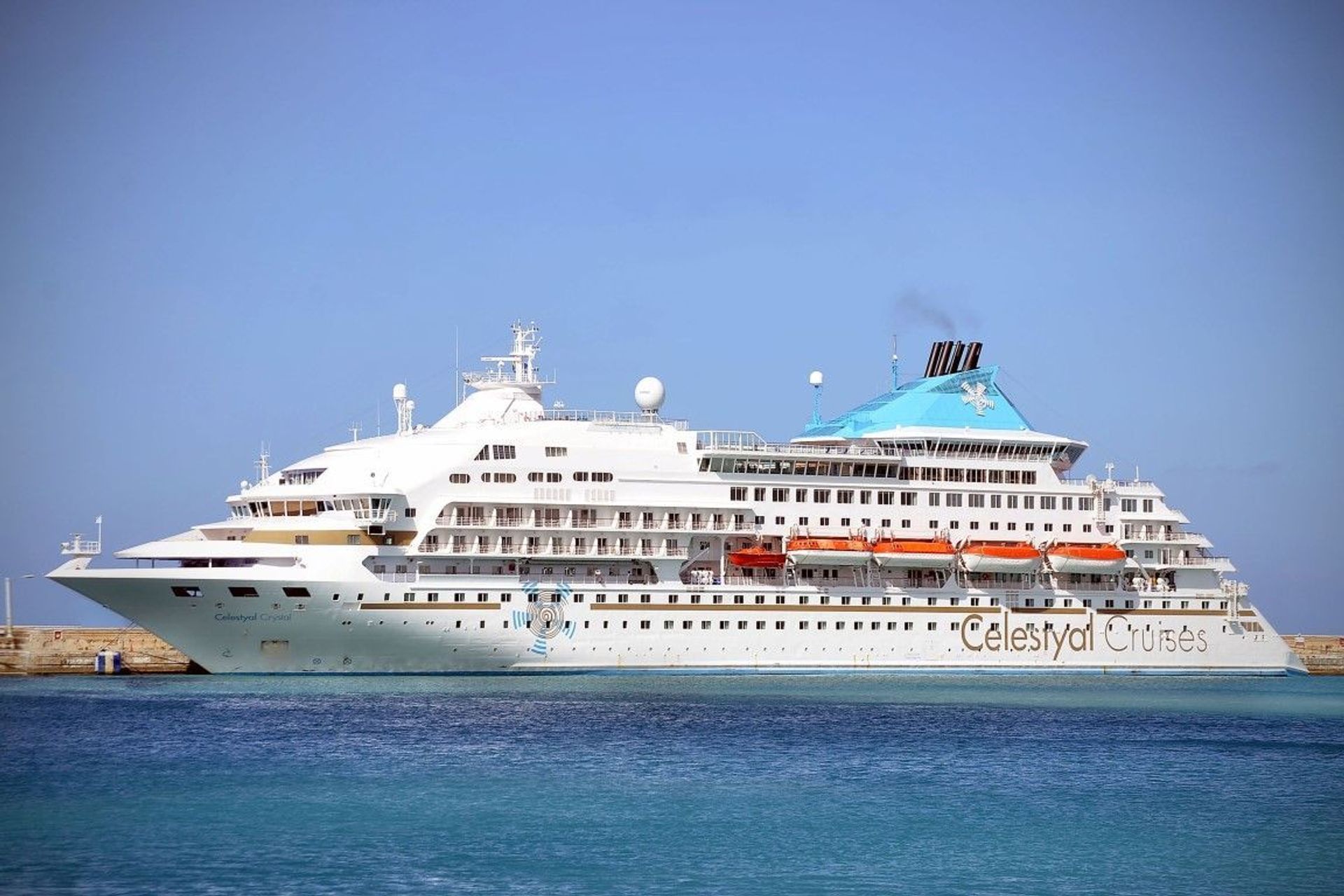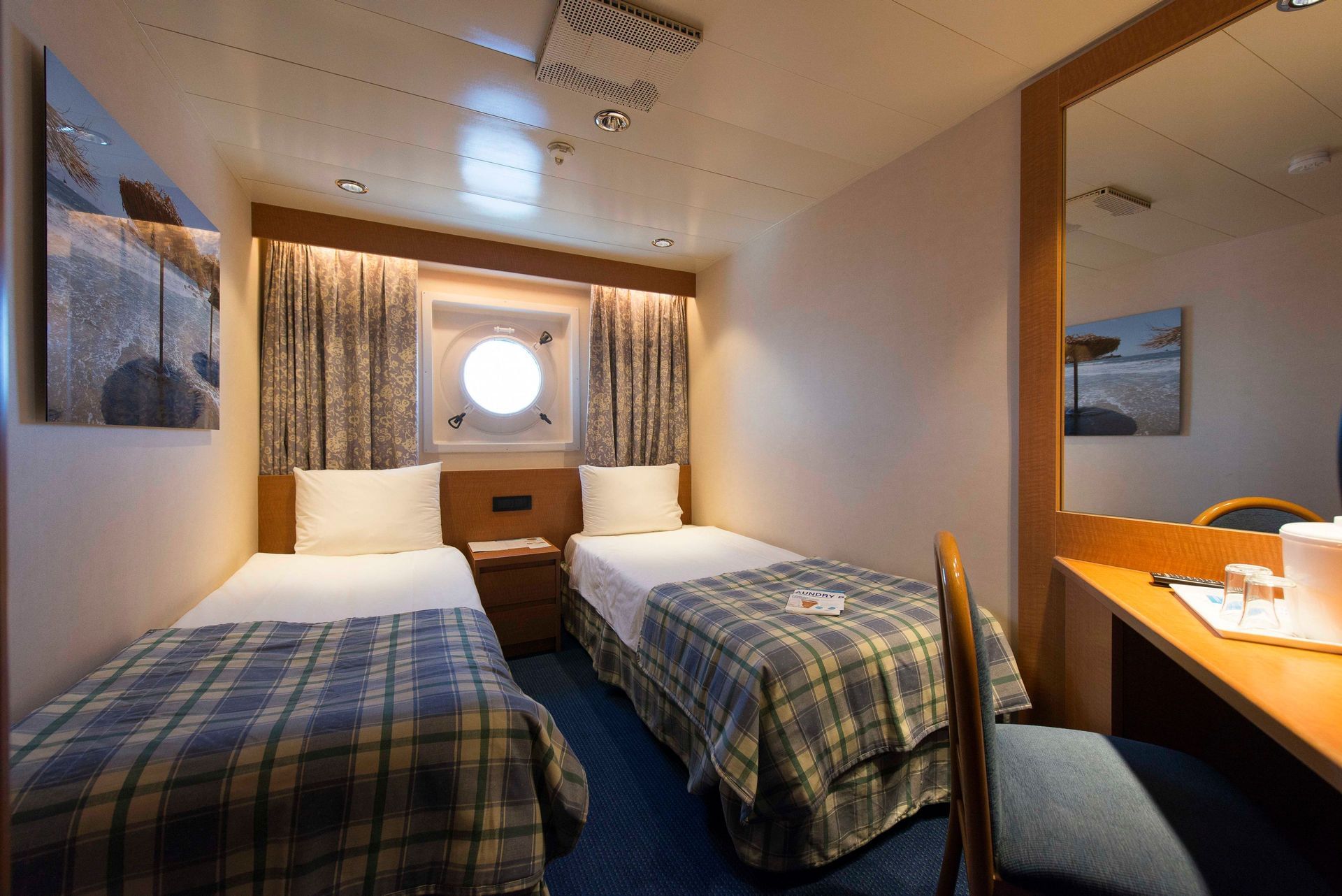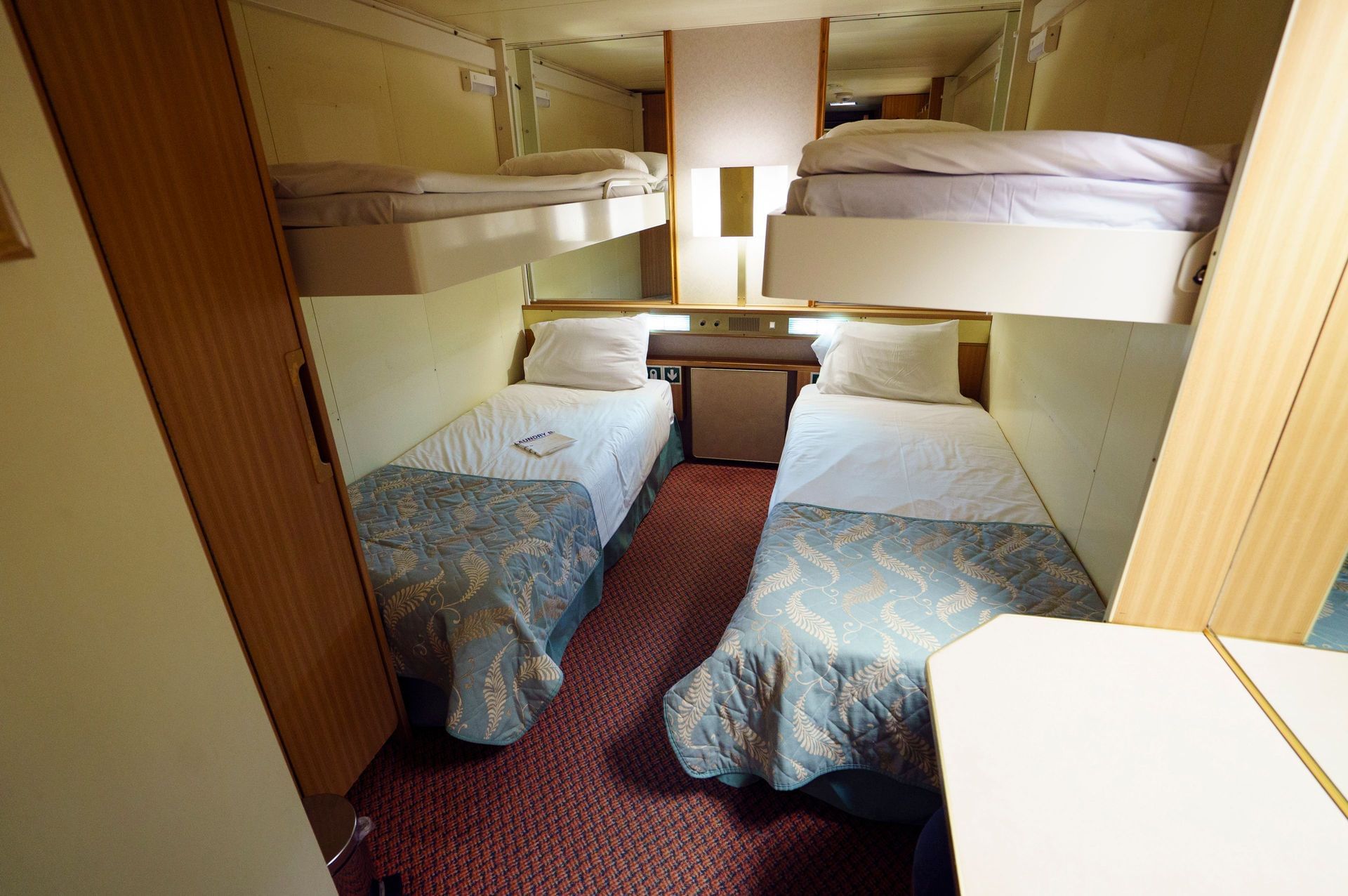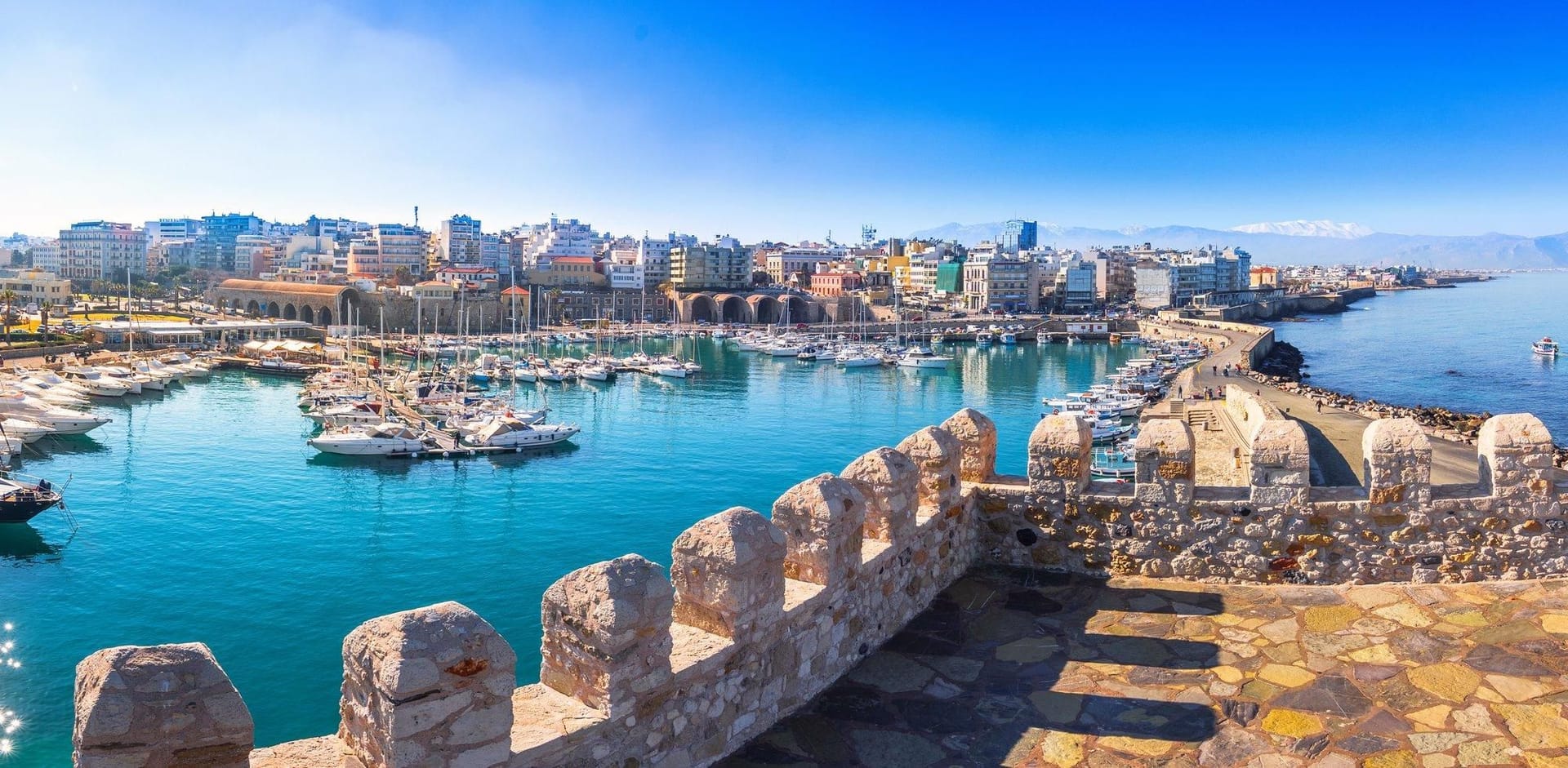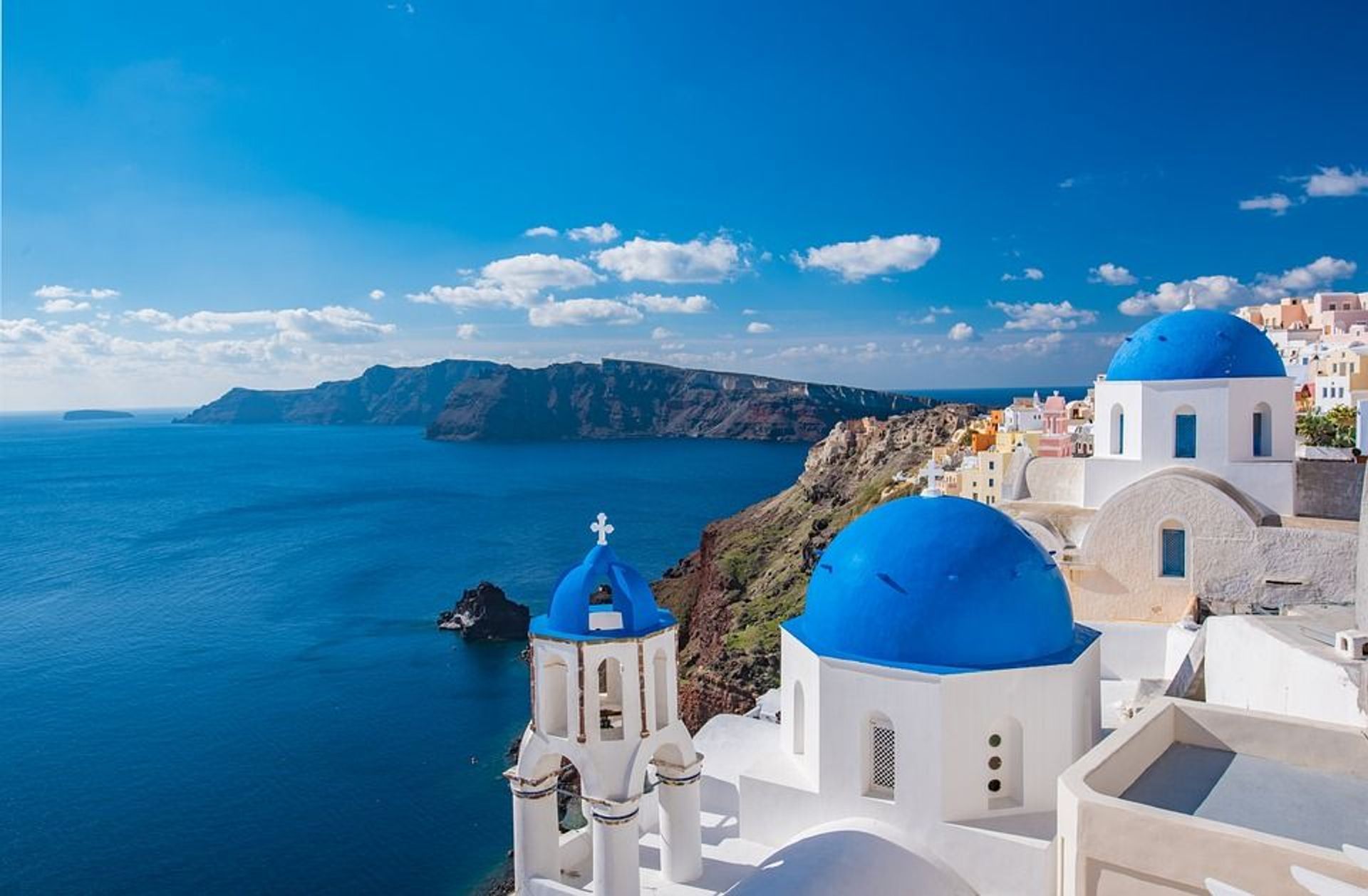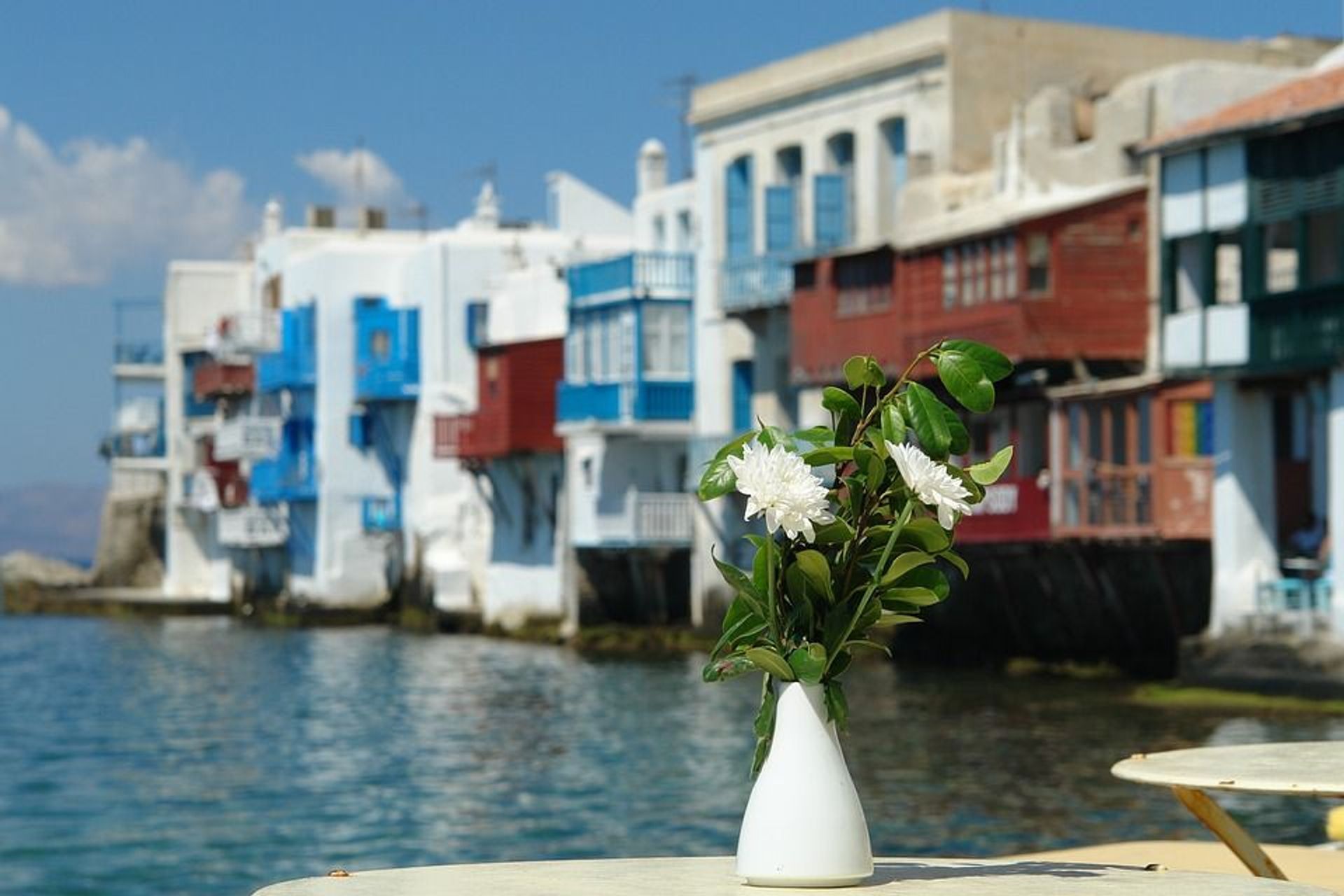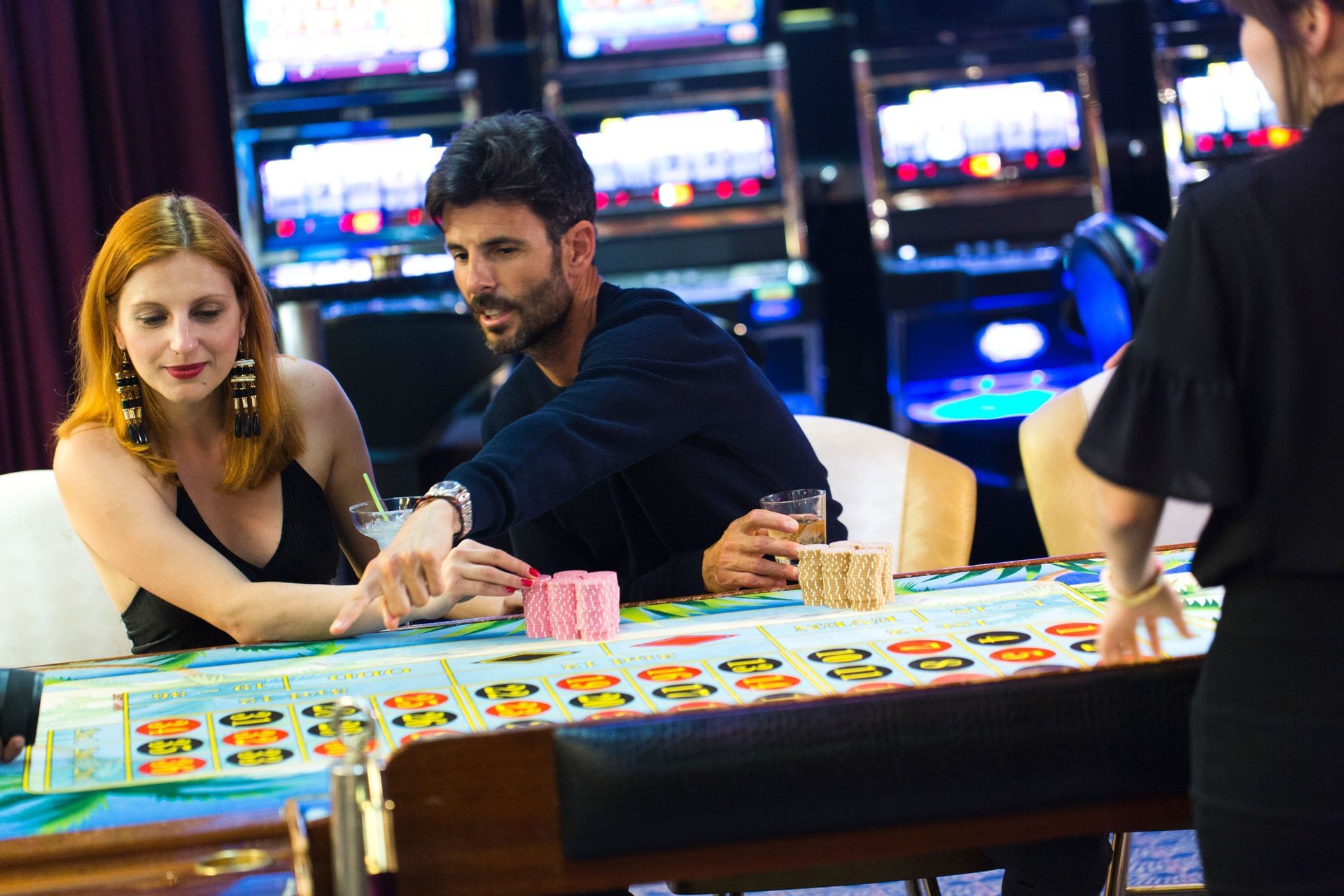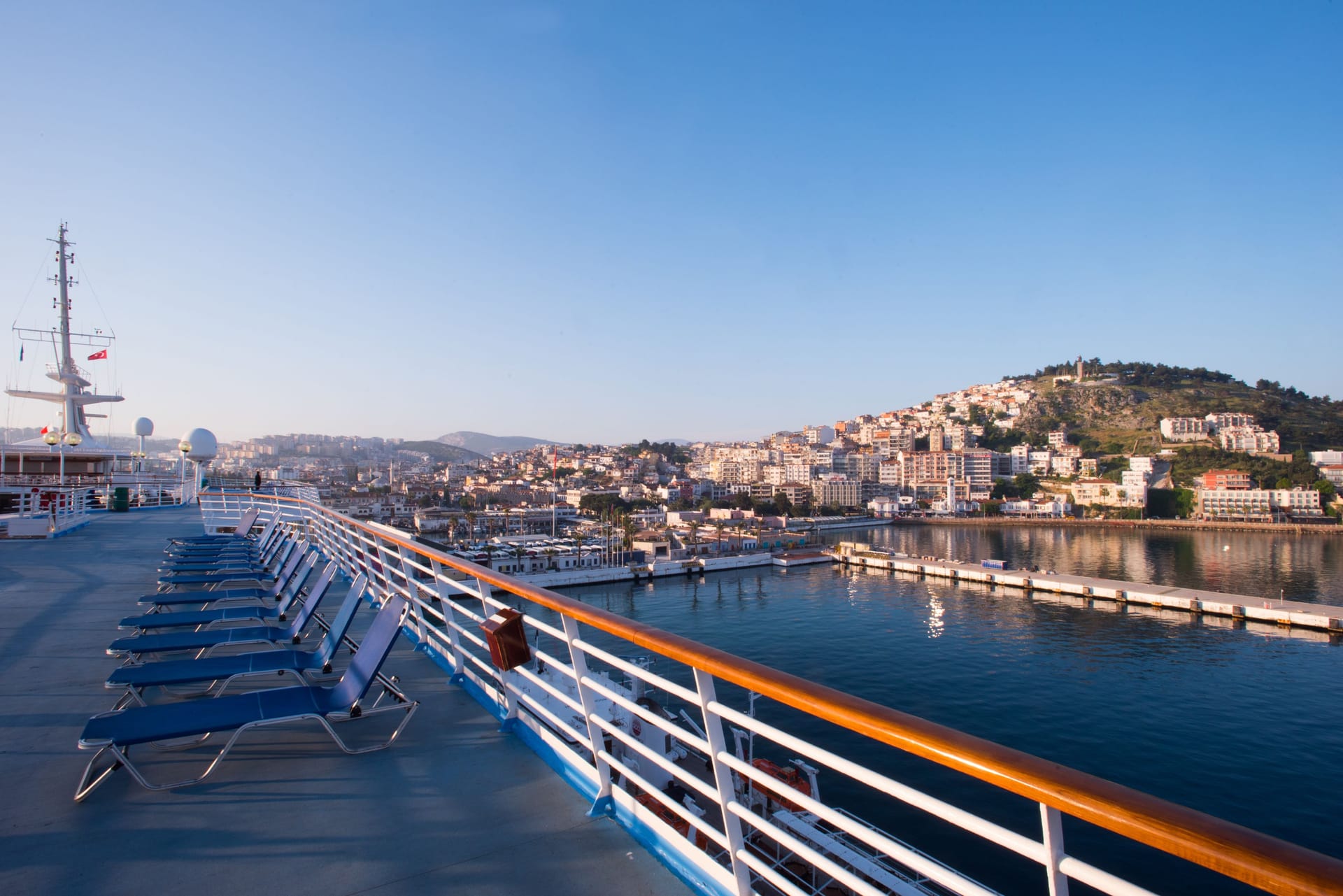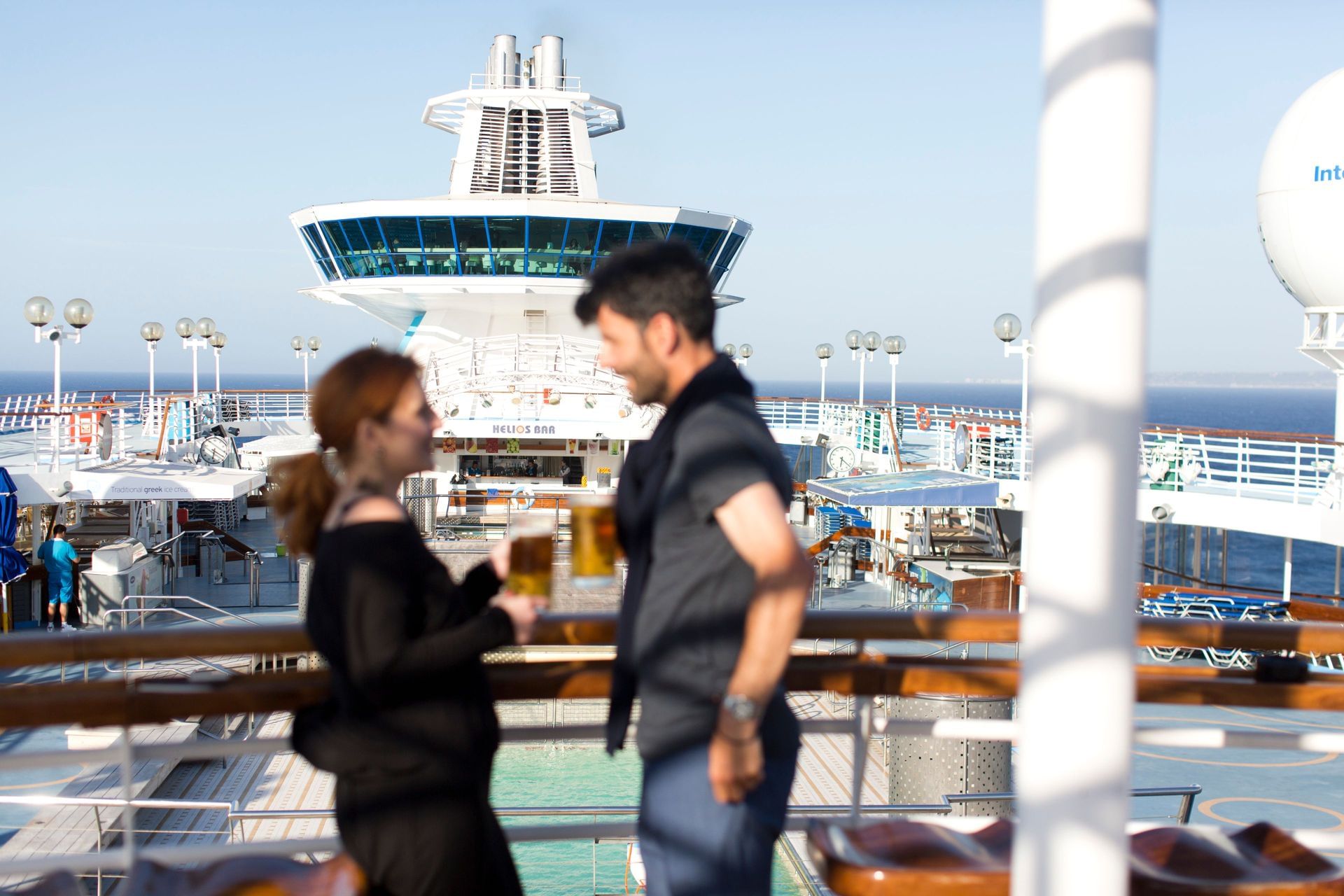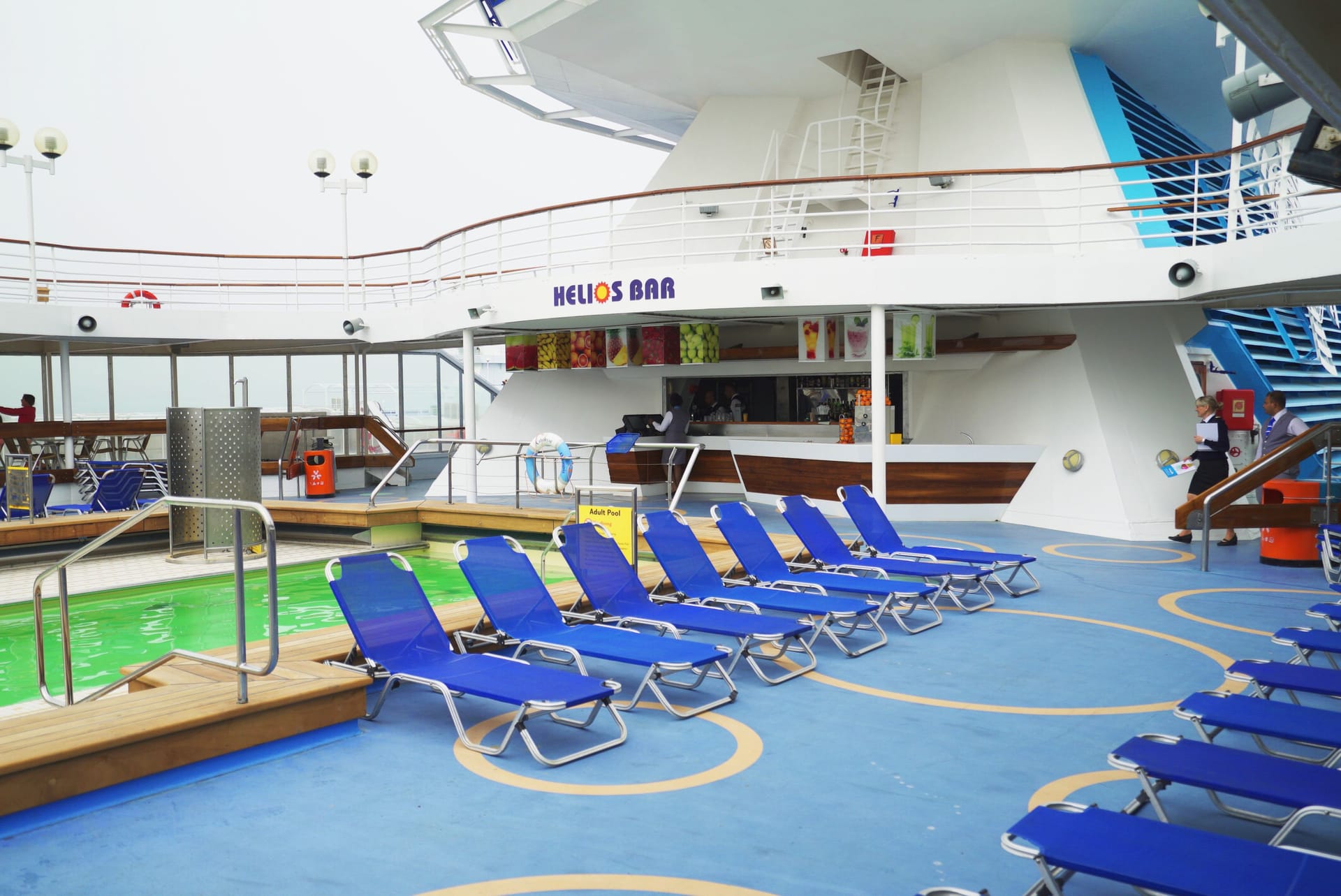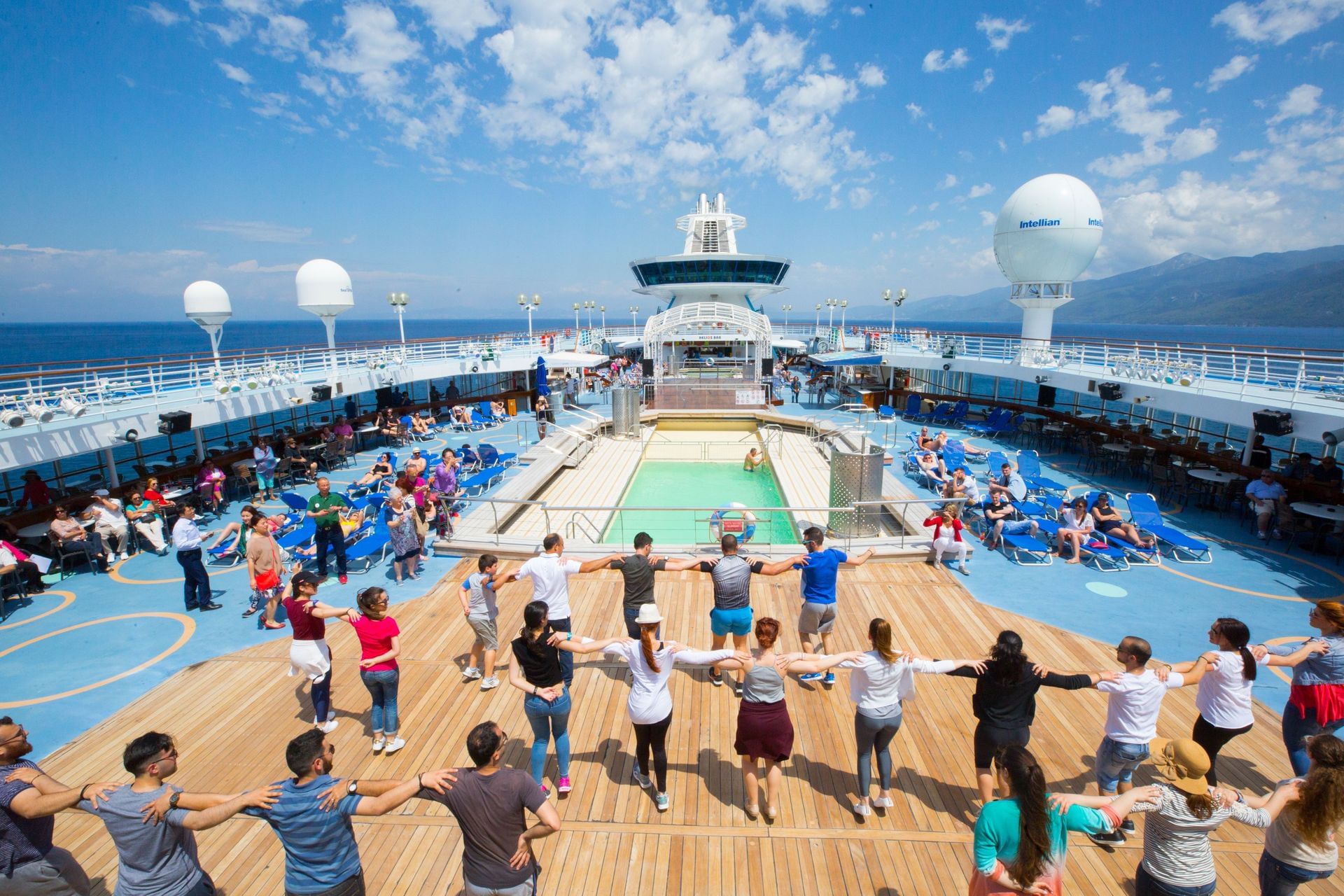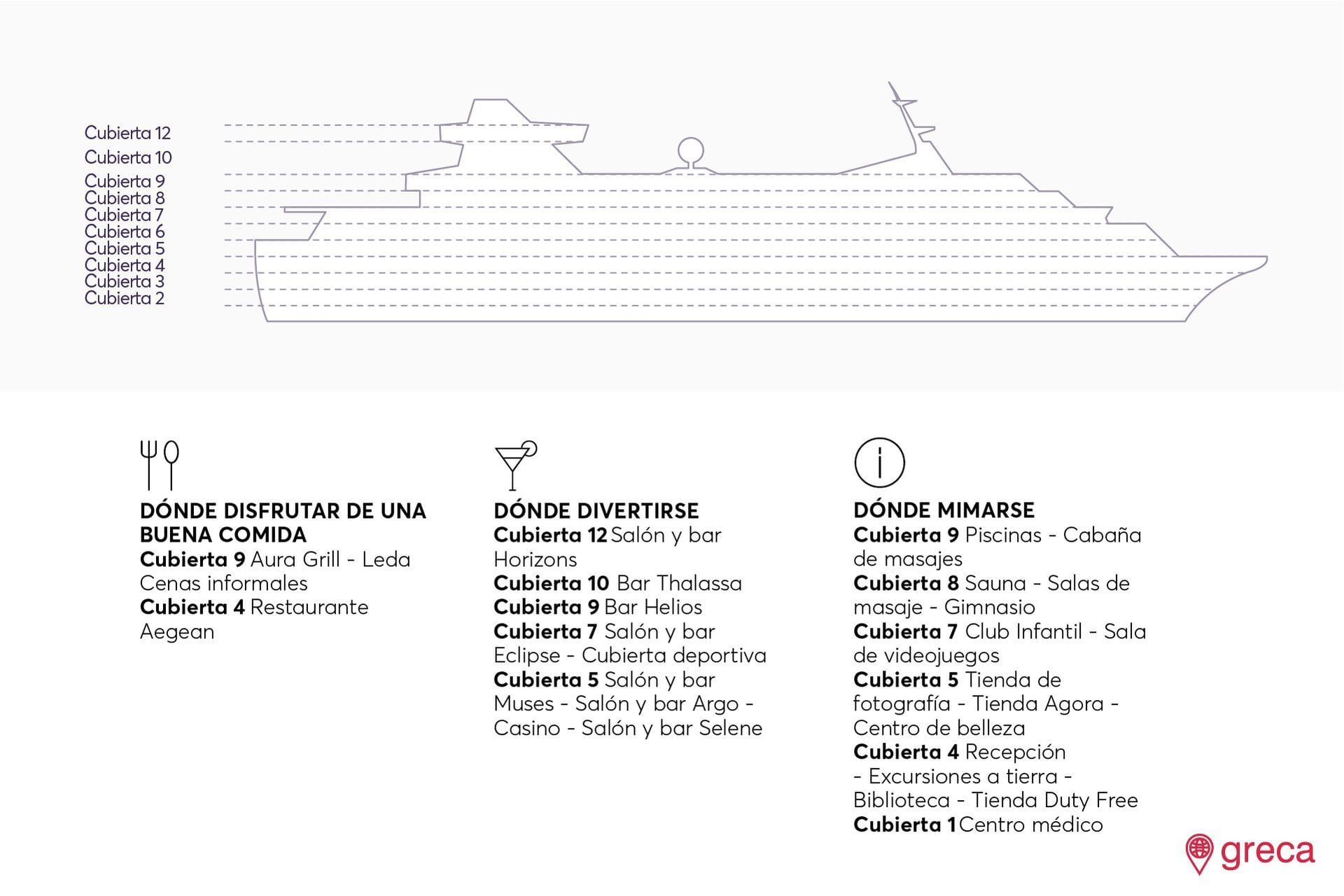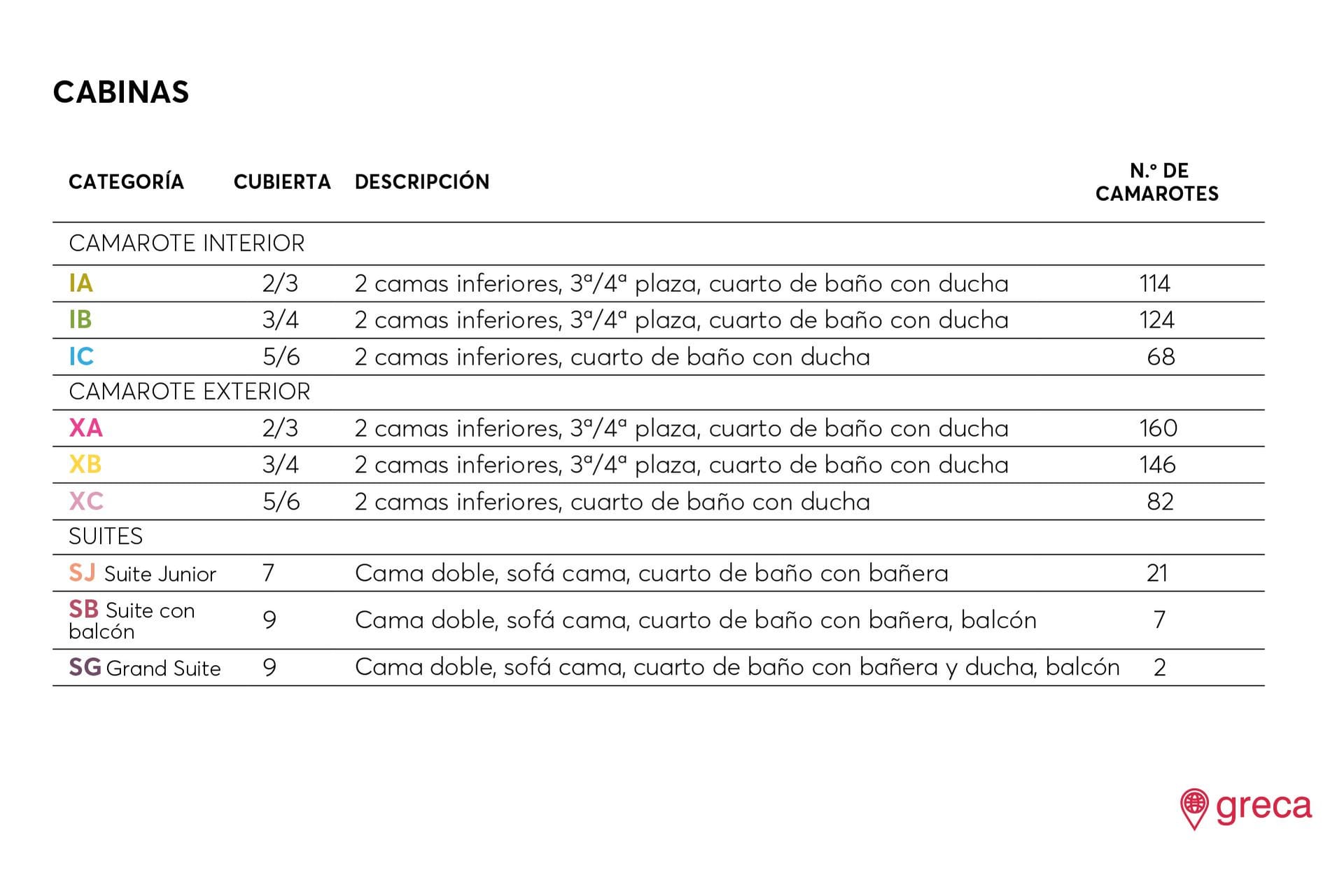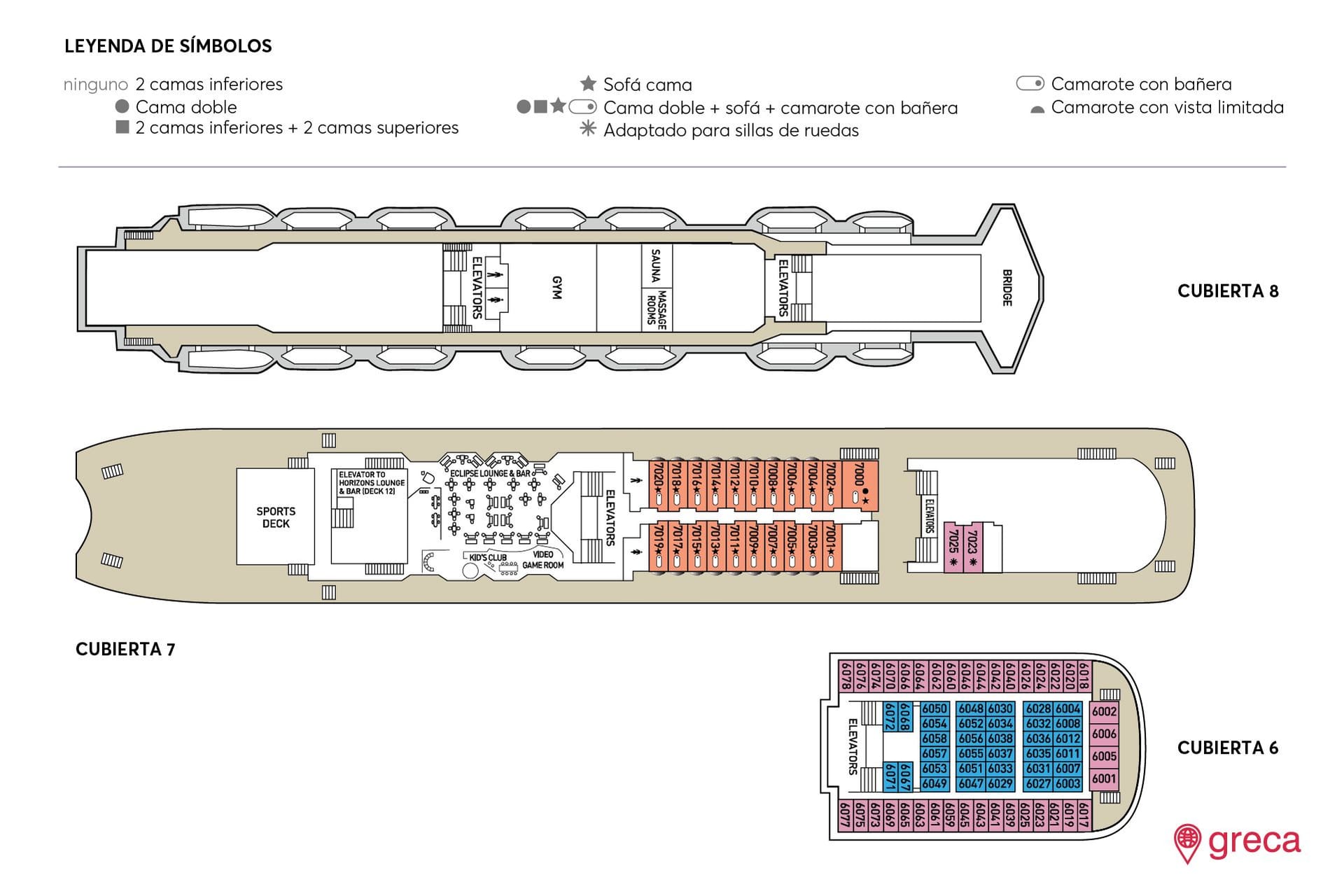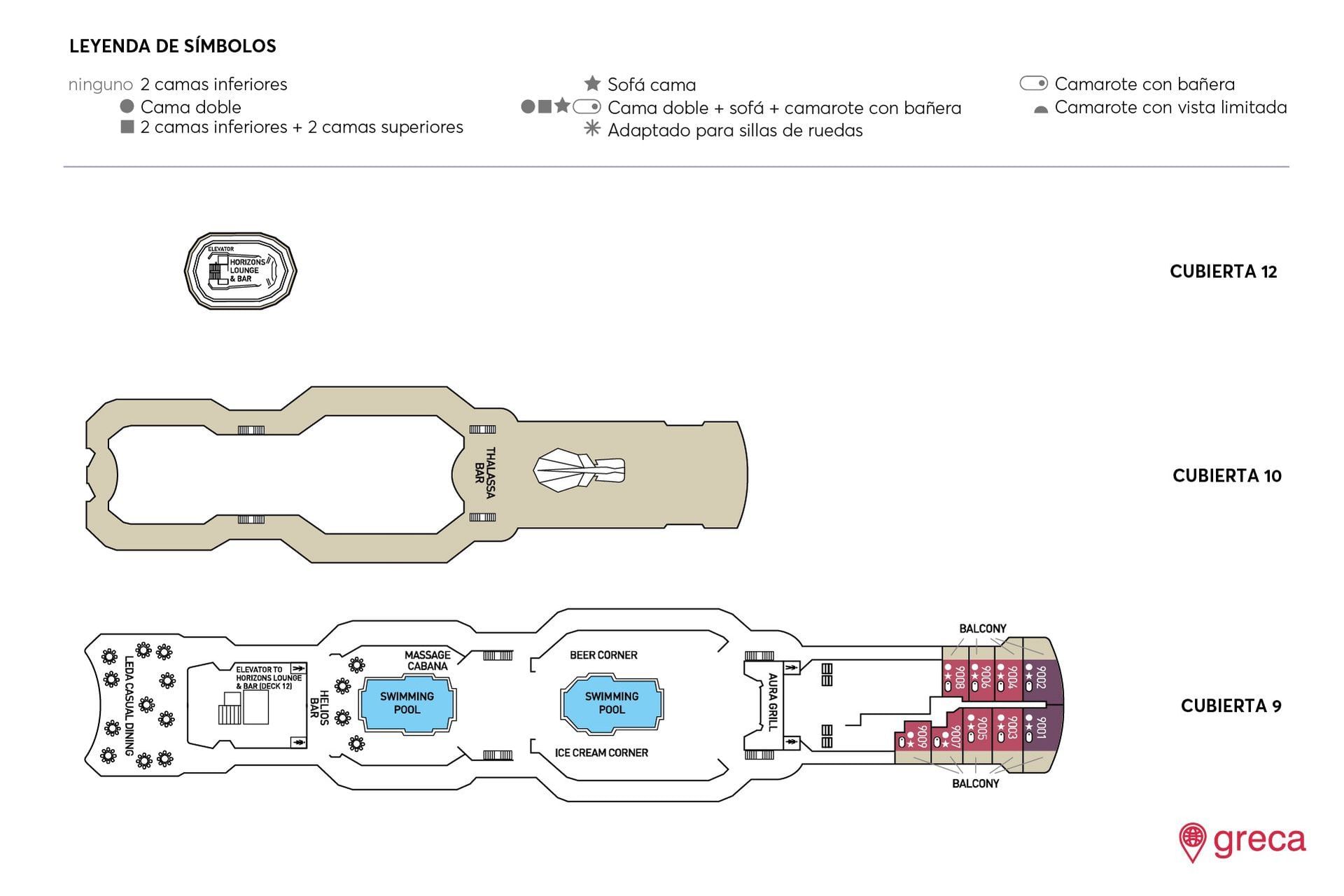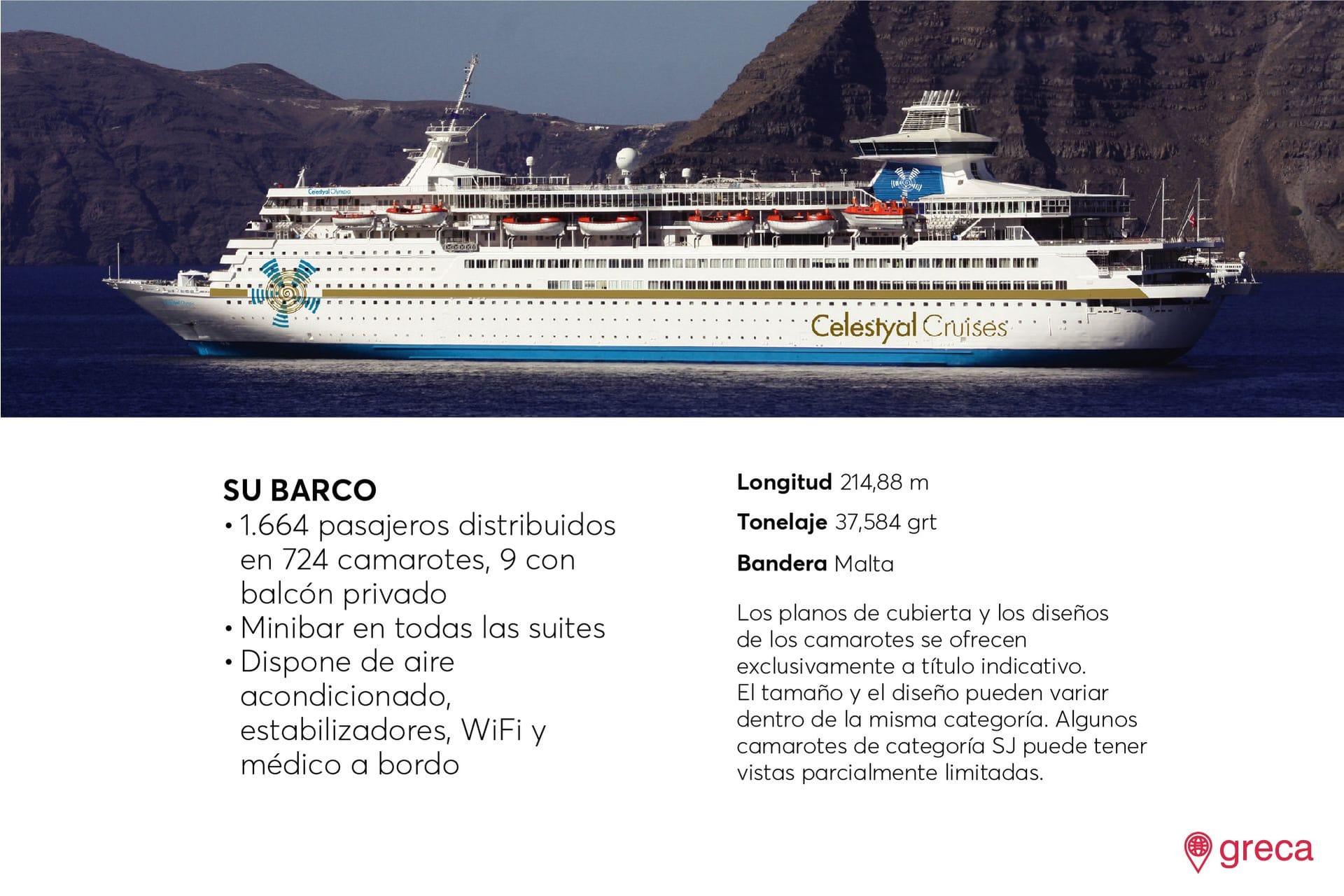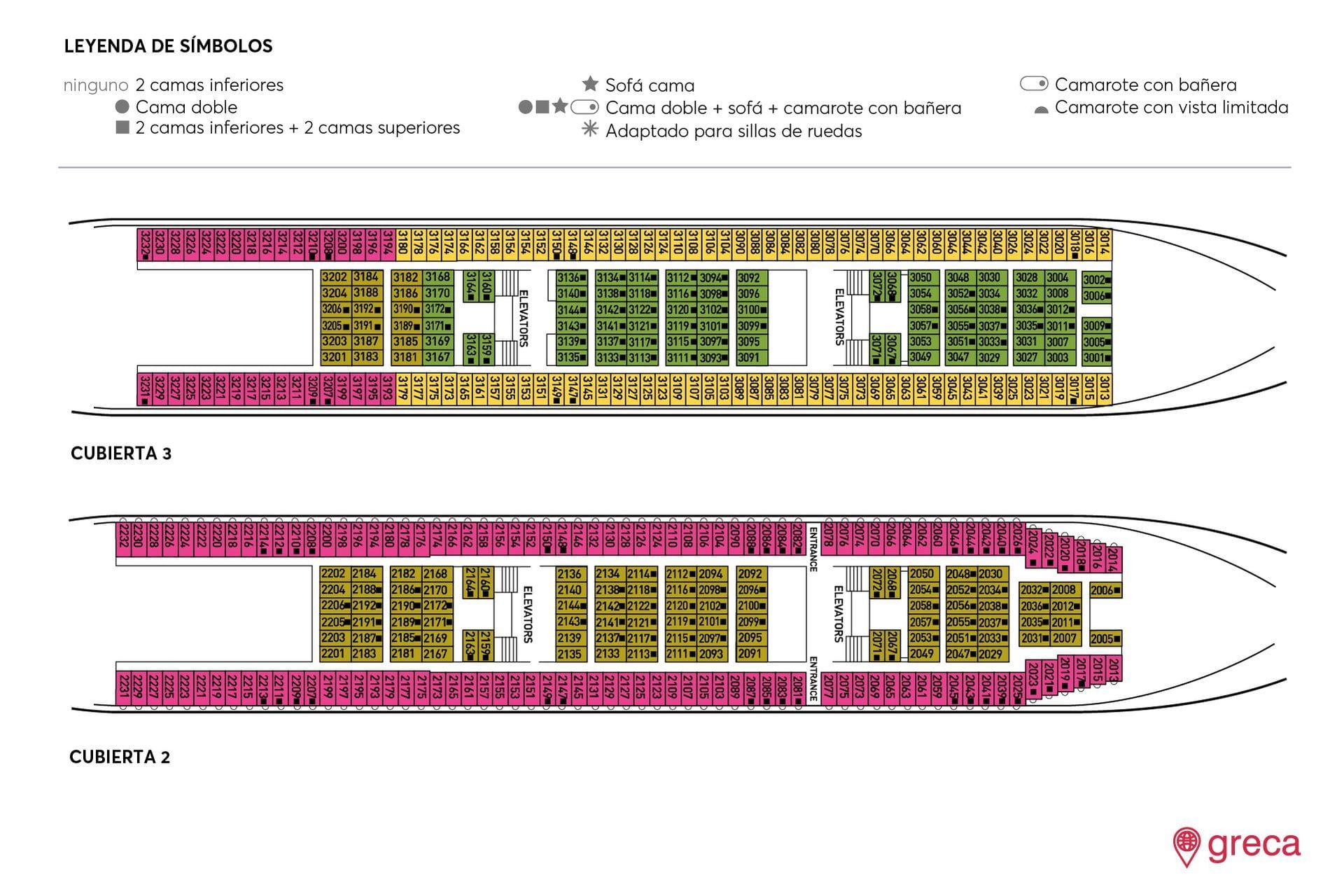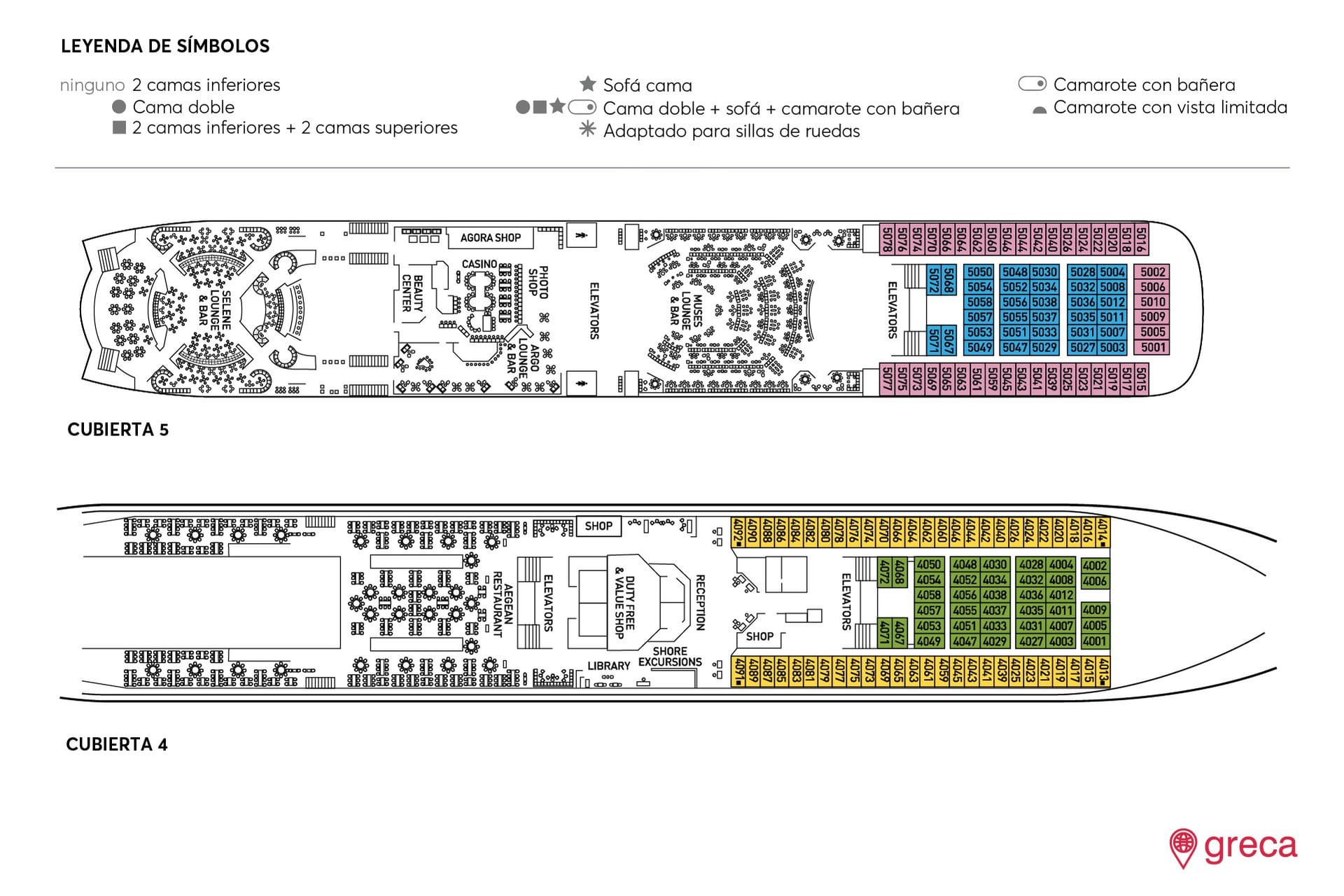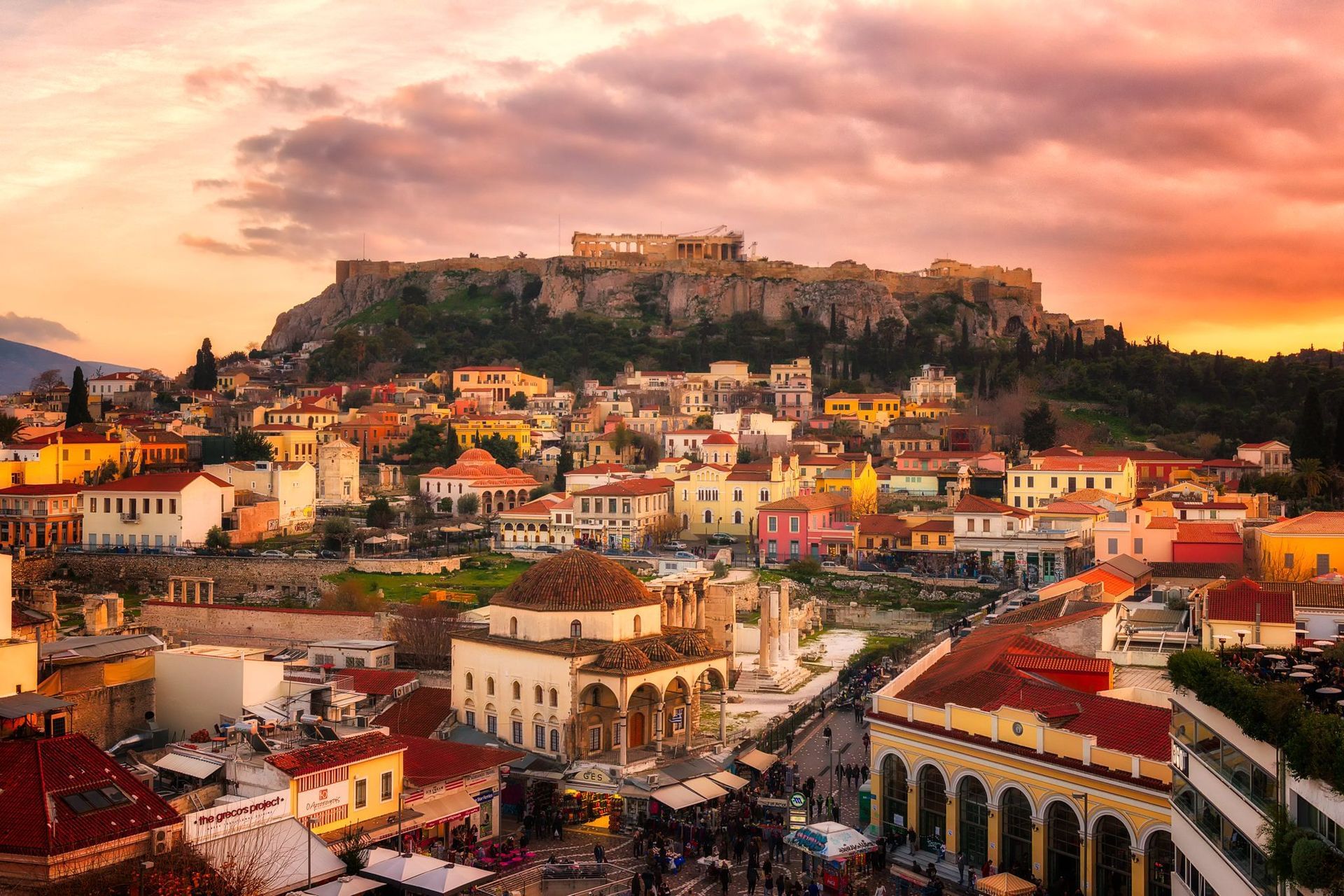 Athens, cruise to the Greek Islands and the Turkish Riviera from Athens
Guaranteed departures every Friday from Athens, from March until the end of October.
Book Now! All our programs in up to 12 installments without interest
What is included in this cruise
2-night Accommodation in Athens.
1-night Accommodation in Mykonos.
4-night Cruise through the Greek islands and Turkey, with full board.
Inclusive package of alcoholic and non-alcoholic beverages on board, during meals.
Exclusive 75€ Credit per person for pre-booking any shore excursions of your choice*.
Daily activities & Onboard entertainment (sports, dancing lessons, casino, etc.).
Half-day sightseeing tour in Athens with an official English-speaking guide.
Visit to the Acropolis Museum with official English-speaking guide.
Guided evening walking tour through Monastiraki, Plaka and Anafiotika.
Entrance fees to the archaeological sites as per description.
Ferry tickets with numbered seats Piraeus-Mykonos.
24/7 Emergency phone line.
Daily breakfast in Athens and Mykonos.
Boarding fees, tips and taxes.
Not included & Optionals
Request

pre or post-tour nights.
Optional "Enhance" Tier upgrade to include a Premium drinks package for the entire duration of the voyage, a daily hour of complimentary Wi-Fi, a discount on Specialty Dining, plus a 150€ Credit for pre-booking any shore excursions of your choice instead of 75€.

Travel with an absolute peace of mind by adding our cancellation and/or health insurance in step 1/3 of your booking.

Personal expenses and International air tickets.

Check our

FAQ for more information.
5% discount for groups of 10 travelers or more.
*IMPORTANT NOTE: Check out our shore excursions brochure and choose the one(s) you wish to use your credit on.
Keep in mind that you have up to 72 hours before departure to let your sales agent know which excursions you have added, otherwise you will not be able to use your credit voucher.
Your departure flight on the last day must be after 12:30 hrs.
Customize it now
Easy and risk free. We will clear up your doubts!
We'll reply in less than 24hrs. Contact us Now!
Cruise Itinerary: Pollux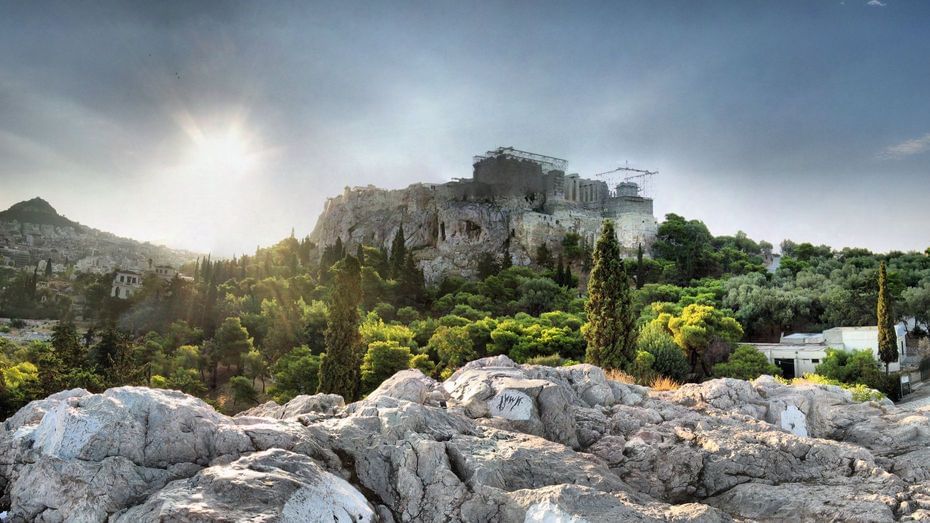 ATHENS - CRADLE OF CIVILIZATION
Upon your arrival in the mythical city of Athens, you will be greeted with a seamless transfer to your hotel in one of our vehicles, where your professional and friendly English-speaking driver will ensure your comfort and convenience throughout the journey.
Later in the afternoon, at an agreed time, our representative will meet you at the hotel to provide all the essential details of your trip. They will also offer a captivating presentation of the city, sharing insights into its everyday way of life. This is an excellent opportunity for you to ask any questions and have any doubts dispelled, ensuring a smooth and enjoyable experience throughout the rest of your trip.
You will have the remainder of the day free to relax and explore Athens at your own pace, taking in the sights, sounds, and flavors of this remarkable city.
Greca Tip: Extend your stay by adding more nights during Step 1 of 3 of your booking!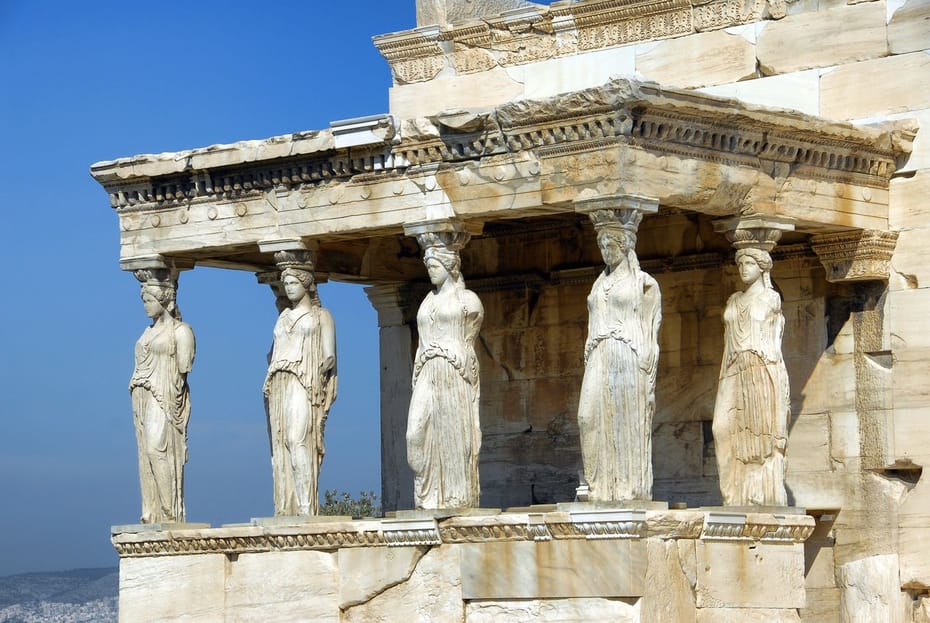 ATHENS SIGHTSEEING WITH ACROPOLIS, TEMPLE OF ZEUS, TRILOGY & ATHENS BY NIGHT
Begin your day with a delightful breakfast before embarking on our panoramic tour of the Athenian Neoclassical Center.
Prepare to be amazed as we visit iconic landmarks such as the Parliament, Tomb of the Unknown Soldier, University, Library, National Academy, Ilion Palace, Temple of Zeus, Hadrian's Gate, Panathenaic Stadium, and many more captivating sites. Our knowledgeable English-speaking tour guide will share fascinating insights into their rich history and significance.
Next, we'll make our way to the awe-inspiring "sacred rock", the magnificent Acropolis and the renowned Acropolis Museum. Rest assured, the entrance fees for both sites are included. After exploring these remarkable treasures, you'll have the choice to return to your hotel or venture into the charming and picturesque streets of Plaka for your own adventure.
In the evening, we've curated a guided walking tour through the enchanting districts of Anafiotika, Thissio, Monastiraki, and Plaka, showcasing the true beauty of the capital.
Greca Tip: Don't miss the opportunity to explore the delightful shops in Plaka, offering alluring items like ceramics, musical instruments, handmade jewelry, and specialty food shops overflowing with olives and spices. It's a shopper's paradise waiting to be discovered!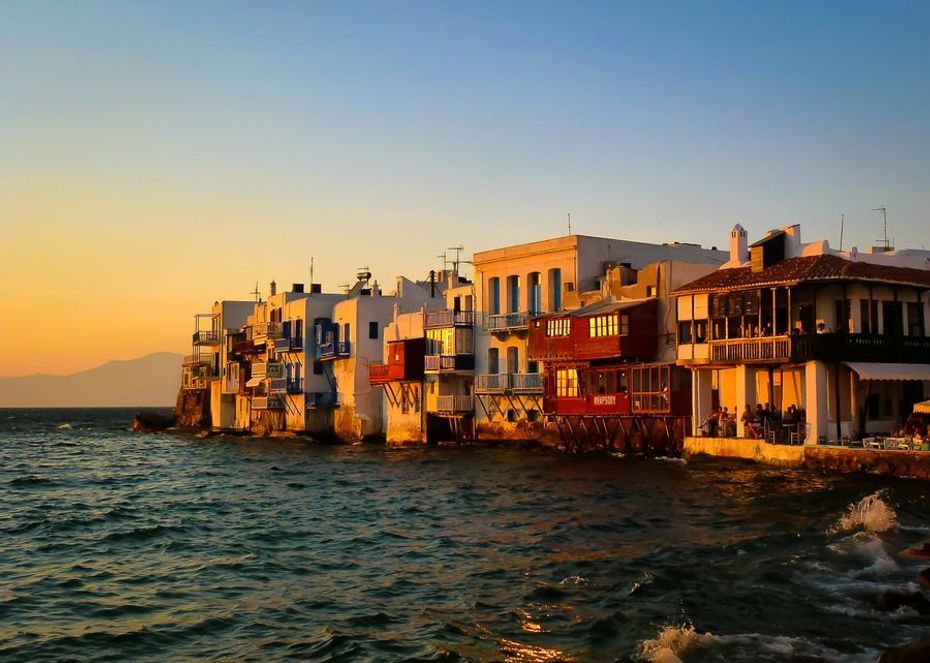 FROM ATHENS TO MYKONOS - NAVIGATING THE AEGEAN LIKE ODYSSEUS
Embark on an exciting journey as we transfer you to the vibrant port of Piraeus. From there, you'll set sail on a ferry bound for the famous island of Mykonos. Bask in the perfect timing of the crossing, enjoying the sun-drenched deck and immersing yourself in the captivating shades of the Aegean Sea.
Mykonos, known as the "heap of stones" or the "rocky place," holds a rich history. According to legend, it was named after Mykonos, the heroic son of King Anius of Delos. As you arrive on this cosmopolitan island, our friendly English-speaking representative will warmly welcome you. They'll assist with your hotel transfer and introduce you to the enchanting charms of Mykonos.
The remainder of the day is yours to unwind and embrace the laid-back island lifestyle. Immerse yourself in the unhurried pace embraced by the locals, allowing yourself to truly relax and soak in the beauty of Mykonos.
Greca Tip: For a swifter journey, consider selecting a fast ferry during the reservation process.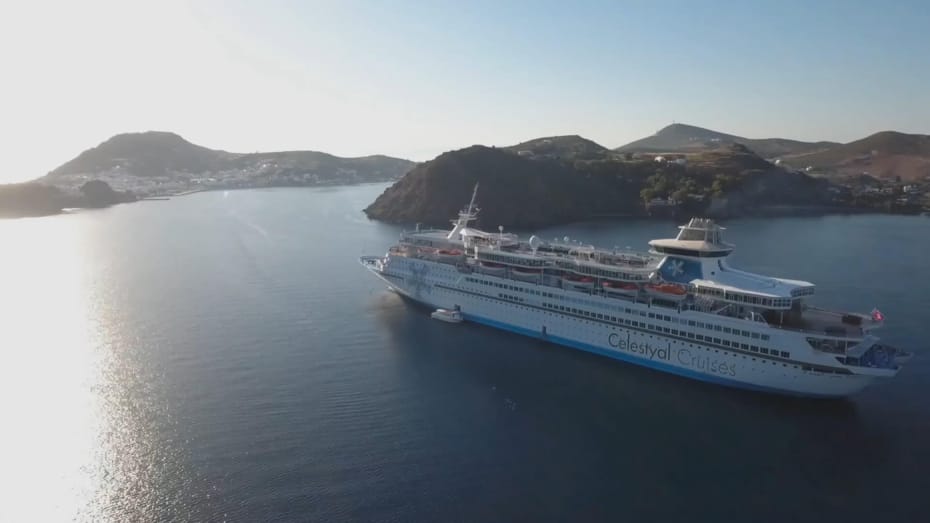 CRUISE FROM MYKONOS - THE ADVENTURE CONTINUES
In the morning, after breakfast, you will have the day free to continue enjoying the beauty of the island at your own pace or join an optional half-day excursion.
In the afternoon, at the agreed time, one of our vehicles will wait for you to transfer you to the port of Mykonos, to embark on the cruise. The boarding time is at 18:00 hrs.
In your cruise package, Greca Travel includes a full board meal plan and a package of alcoholic and non-alcoholic drinks during your meals. Now you can really concentrate on having a great time!
At around 23:00 hrs. the cruise ship will leave Mykonos to the wonderful Greek islands and along the Turkish coast.
Greca Tip: Upgrade your cruise experience by switching to the "Enhance" Tier during step 1/3 of your booking, and get Premium drinks package to enjoy alcoholic and non-alcoholic beverages on board during the entire duration of the voyage as well as a daily hour of complimentary Wi-Fi, and 25 percent discount on Specialty Dining plus a 150€ Credit for pre-booking any shore excursions of your choice instead of 75€.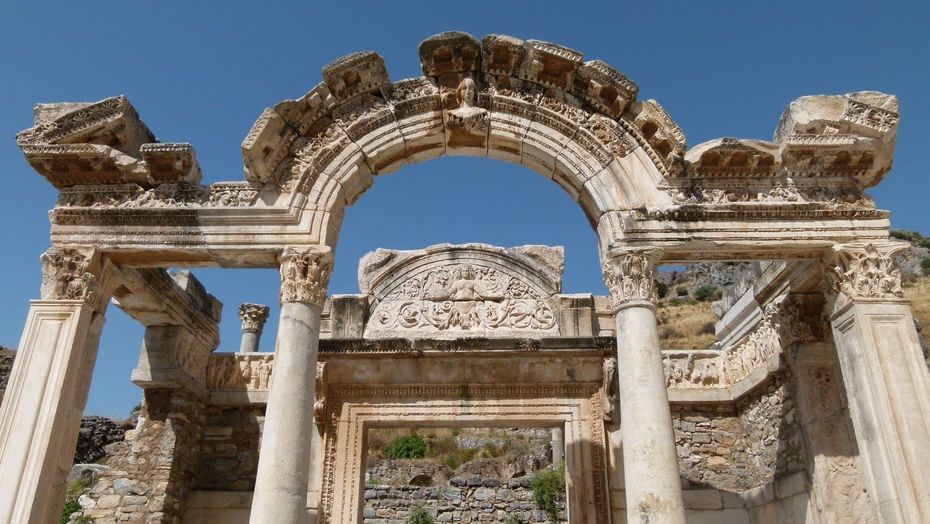 CRUISE KUSADASI & PATMOS
At 07:00 hrs, after a peaceful and comfortable night's cruising, you will awaken on the Turkish coast and at the port of Kusadasi. During this stop, you will be able to explore at your own pace the ancient city of Ephesus once visited by Saint Paul, Mark Antony, and Cleopatra, among others. Ephesus was one of the twelve Ionian cities and flourished as an important cultural, religious, and commercial center.
At noon, the cruise will leave port and sail, this time towards the island of Patmos, where Saint John wrote the Apocalypse and where Jesus Christ appeared to him in the Grotto of the Apocalypse according to the Book of Revelation.
From 16:30 hrs to 21:30 hrs, you will have free time to visit the Holy Cave of the Apocalypse, and the Monastery of Saint John the Theologian and to stroll in the port of this small but so important island.
Tip Greca: You can buy a souvenir from the quaint little shops at the port of Skala and Xerotigana, a deep-fried kind of pastry with abundant use of honey and cinnamon.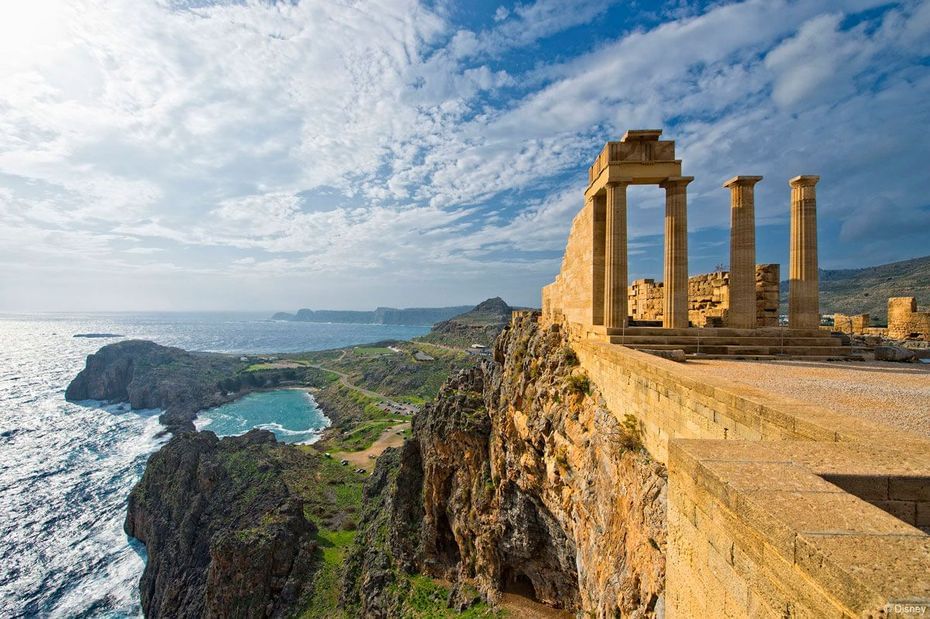 ACROPOLIS OF LINDOS AND THE COLOSSUS OF RHODES
After a peaceful night's sailing, you will arrive on the famous island of Rhodes, which was once home to one of the seven wonders of the ancient world, "the Colossus of Rhodes", a statue of Helios.
From your arrival, at about 07:00 am until your departure at 18:00 hrs. you will have free time if you wish to explore the renowned medieval town of Rhodes, recognized by UNESCO as a World Heritage Site, the Acropolis of Lindos or simply lay back and enjoy the natural beauty of the largest island in the Dodecanese island complex.
Lindos is located 55 km (40 miles) from the city of Rhodes and "bears" above it the Acropolis of Lindos, with the ancient Temple of Athena, built in 300 B.C. In the old city of Rhodes, you will walk the Street of the Knights, and find their residences.
Greca Tip: Walk through the Palace of the Grand Master and this imposing 14th-century structure with ancient art, exquisite marble and mosaics will give you a tiny glimpse of what life was like way back then.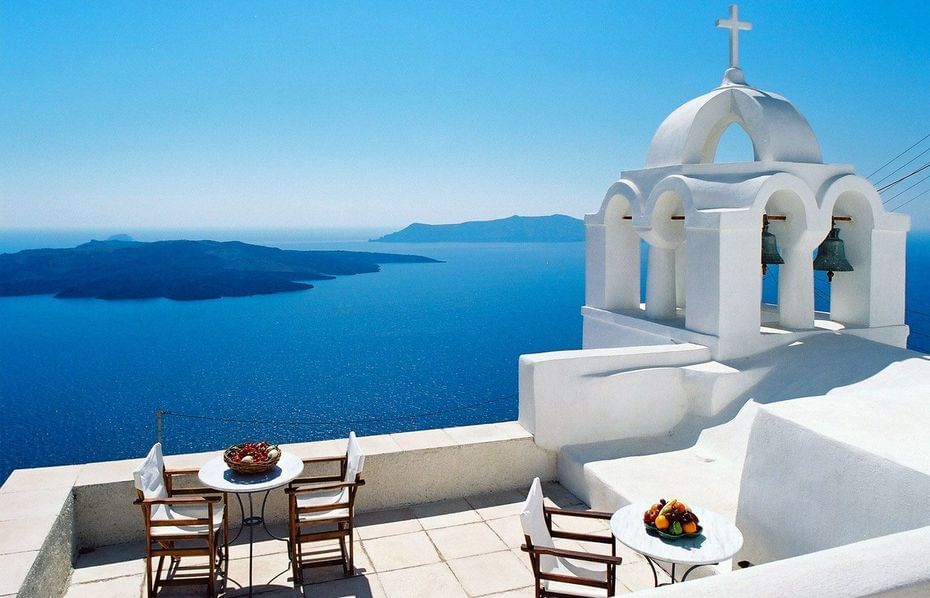 THE MINOTAUR CRUISE OF HERAKLION & SANTORINI
After a generous breakfast, your cruise ship will drop anchor at the largest Greek island, Crete. More precisely you will arrive in Heraklion, the capital of the island and home of King Minos and the ferocious Minotaur. Heraklion was the most significant city of the Minoan civilization, with the oldest palatial complex in Europe, the Palace of Knossos.
You will have a free morning to explore this vibrant,working, small metropolis and then, at around noon, you will depart for the amazing and picturesque island of Santorini. As your cruise ship approaches the island, you will be filled with admiration and awe. It is the perfect moment to capture with your camera the beauty of the capital city of Fira with its painted blazing white houses and the deep blue roofs. From 16:30 hrs. to 21:30 hrs. you will have free time to wander in its narrow, winding alleys and later on watch one of the most beautiful sunsets in the world.
Greca Tip: You can take your sit at one of the bars and coffee shops and enjoy the views of the caldera or follow the path along the caldera's edge with sweeping views over the island and the volcano.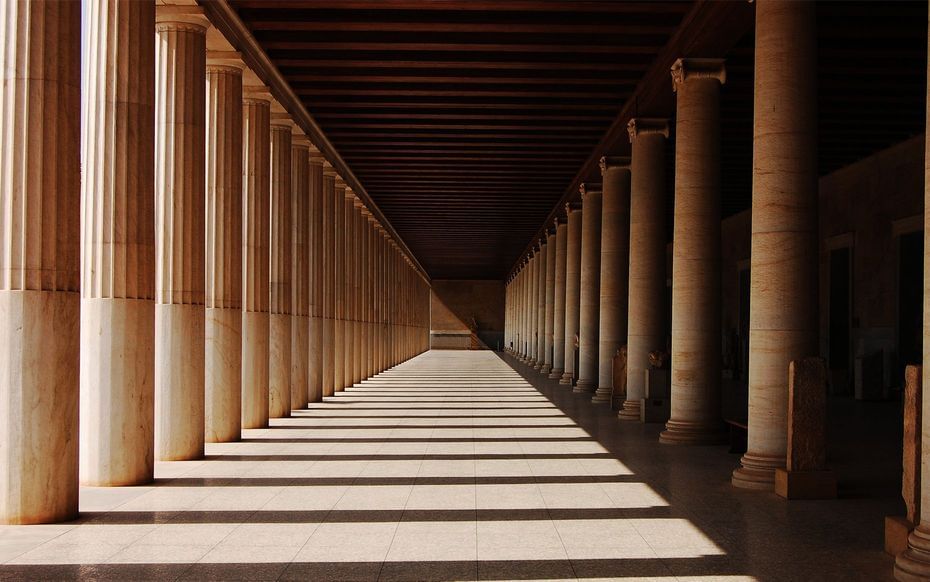 GOODBYE ATHENS - FAREWELL GREECE!
After your arrival at the port of Lavrion (06:00 a.m.), a member of our staff will drive you to Athens International Airport to board your flight back home or to your next destination.
Undoubtedly, after spending a few fantastic days with Greca, we hope to see you again soon to create new and extraordinary moments that will be etched in your memory forever.
Have a nice trip!, or as Greeks say: Kalo Taksidi!
Greca Tip: As a going-away gift you can choose from a wide range of brightly colored flokati rugs, handmade sandals, embroidered covers, and Greek honey or olive oil.