Check Availability & Price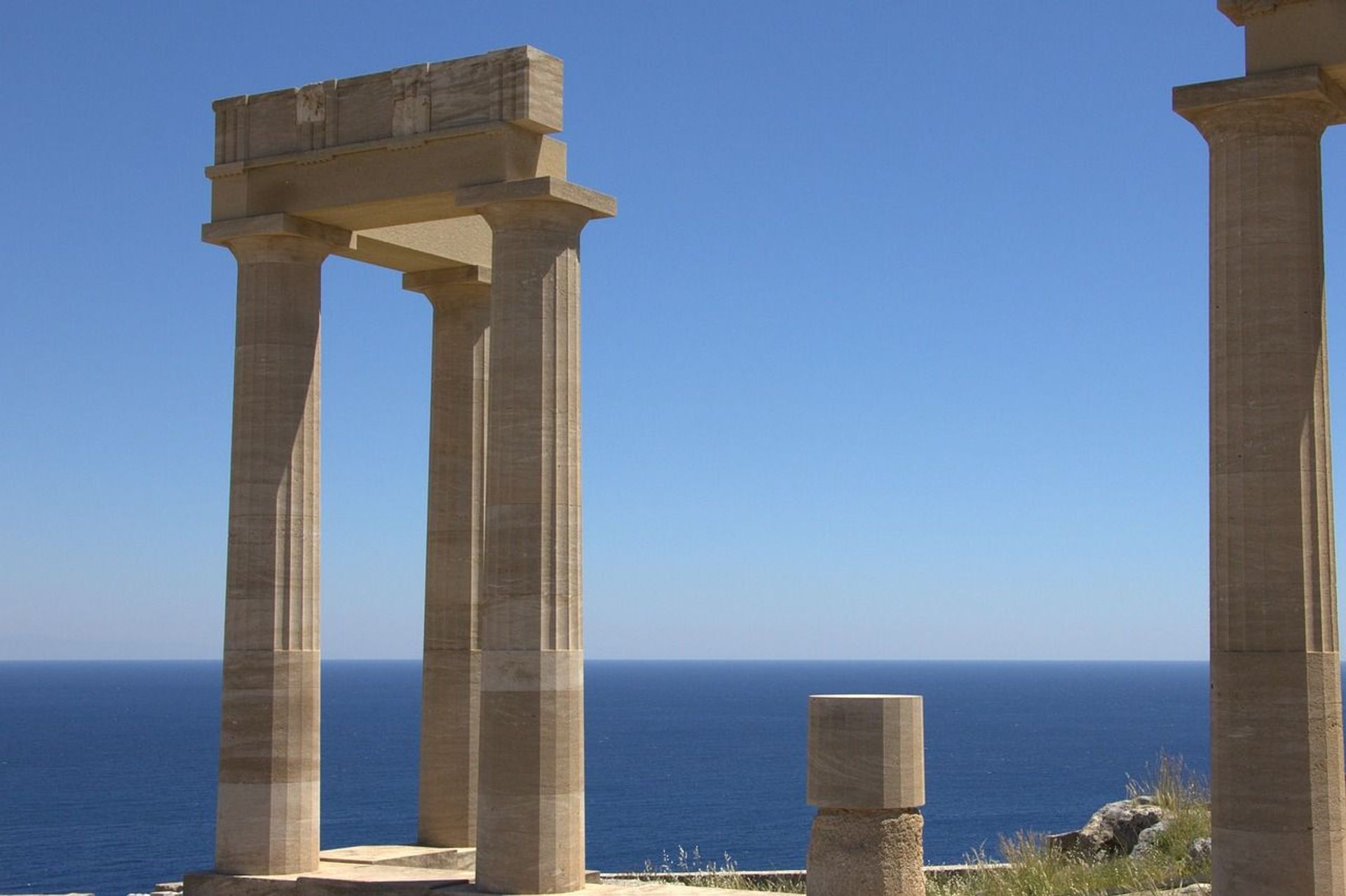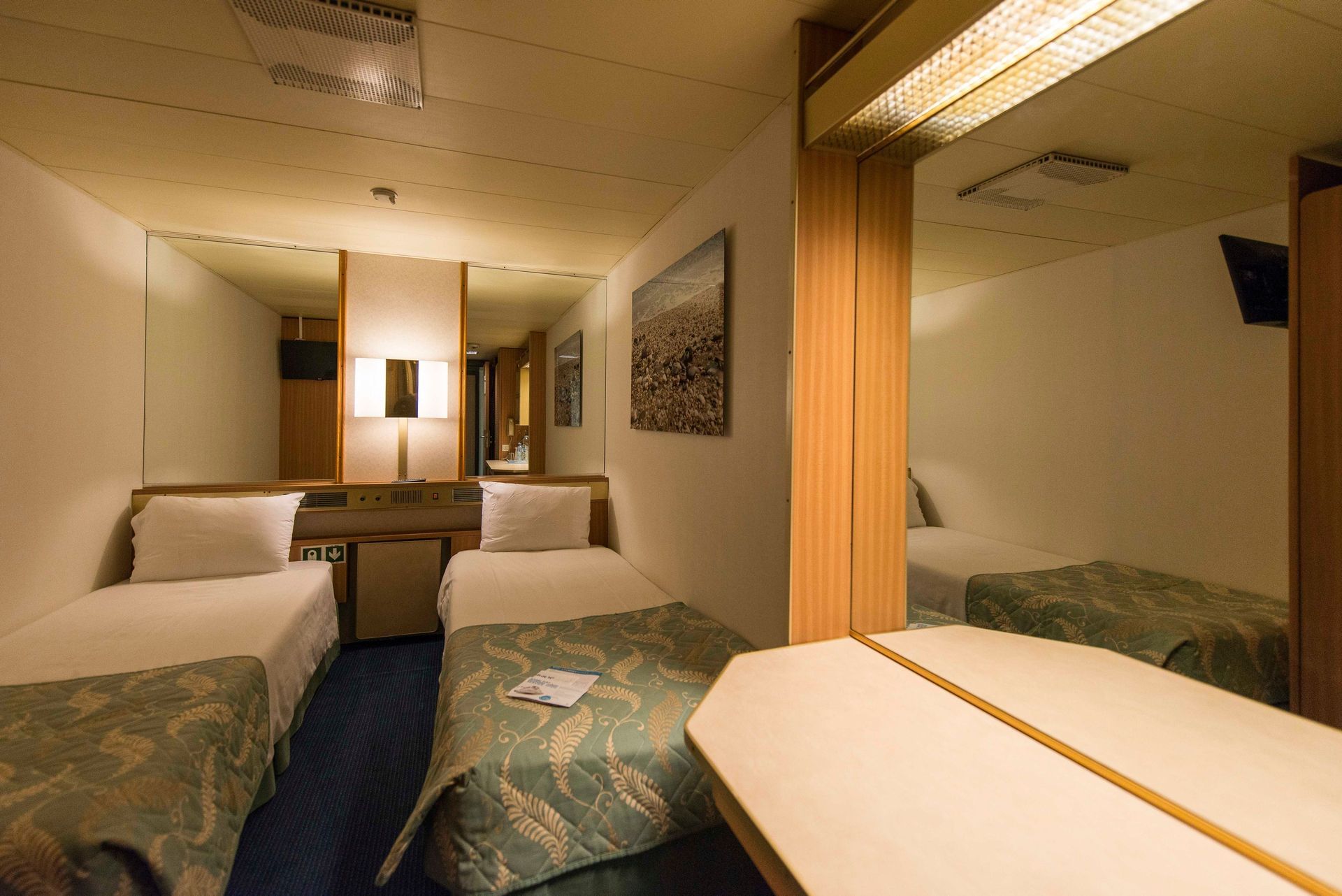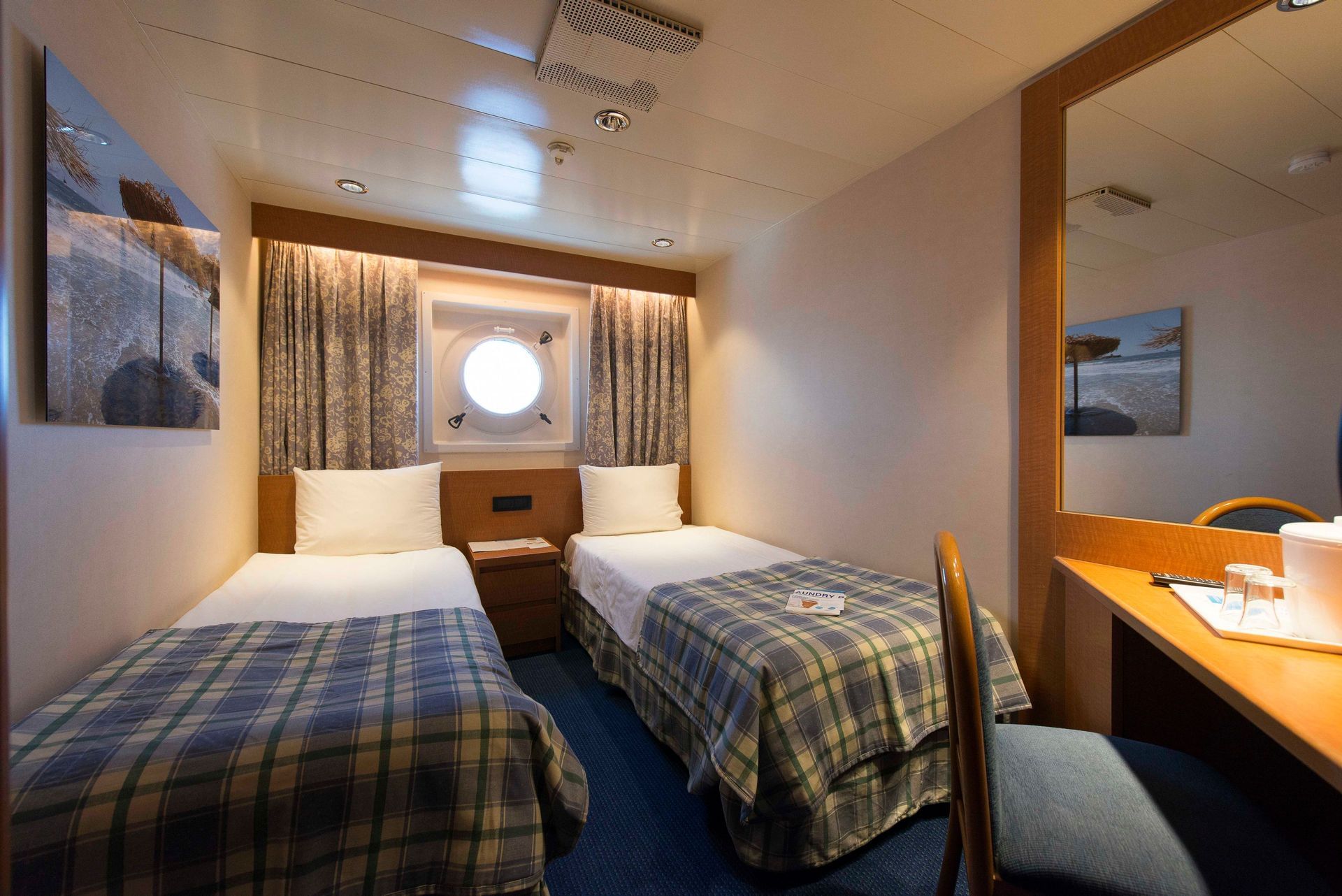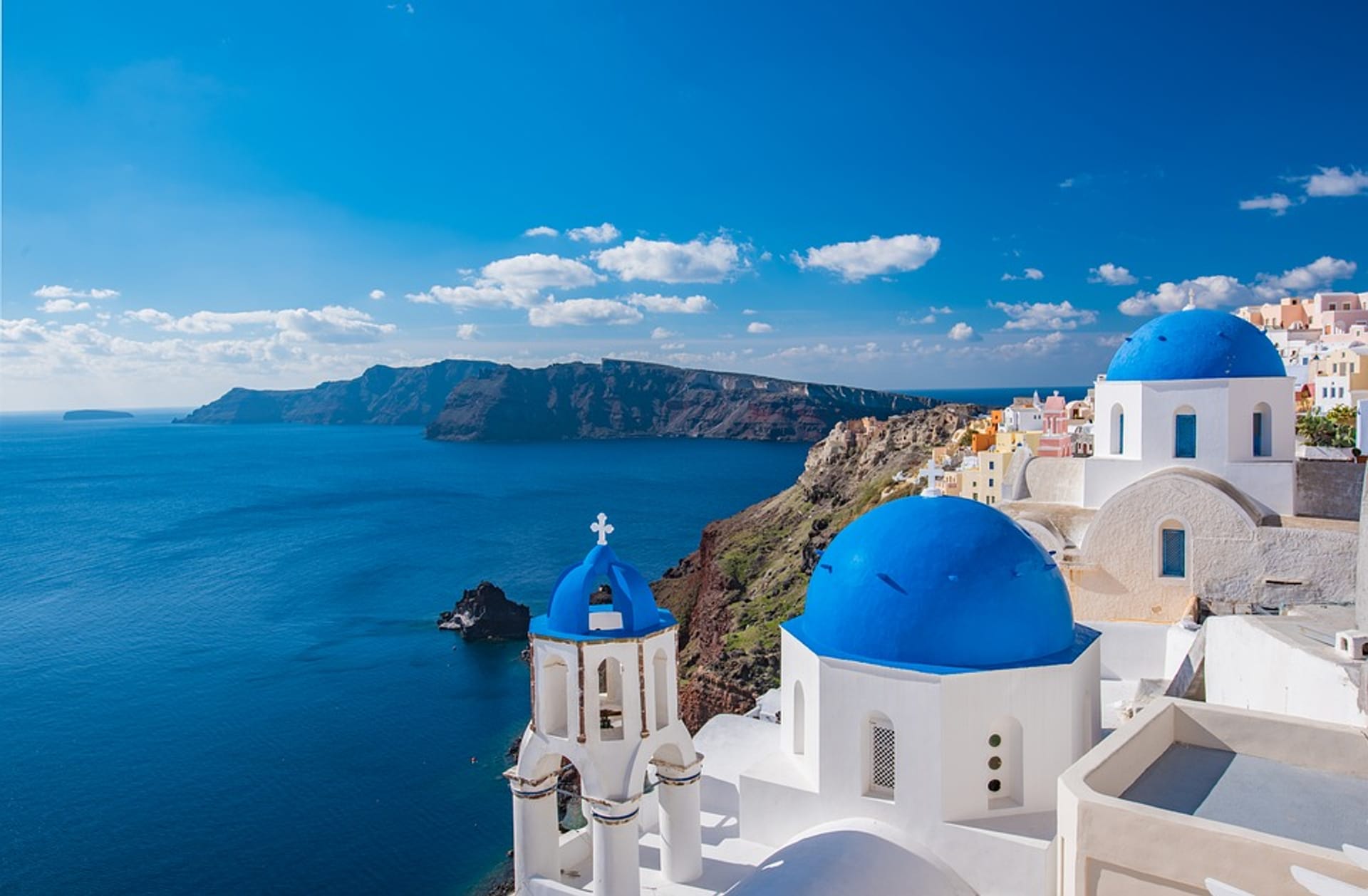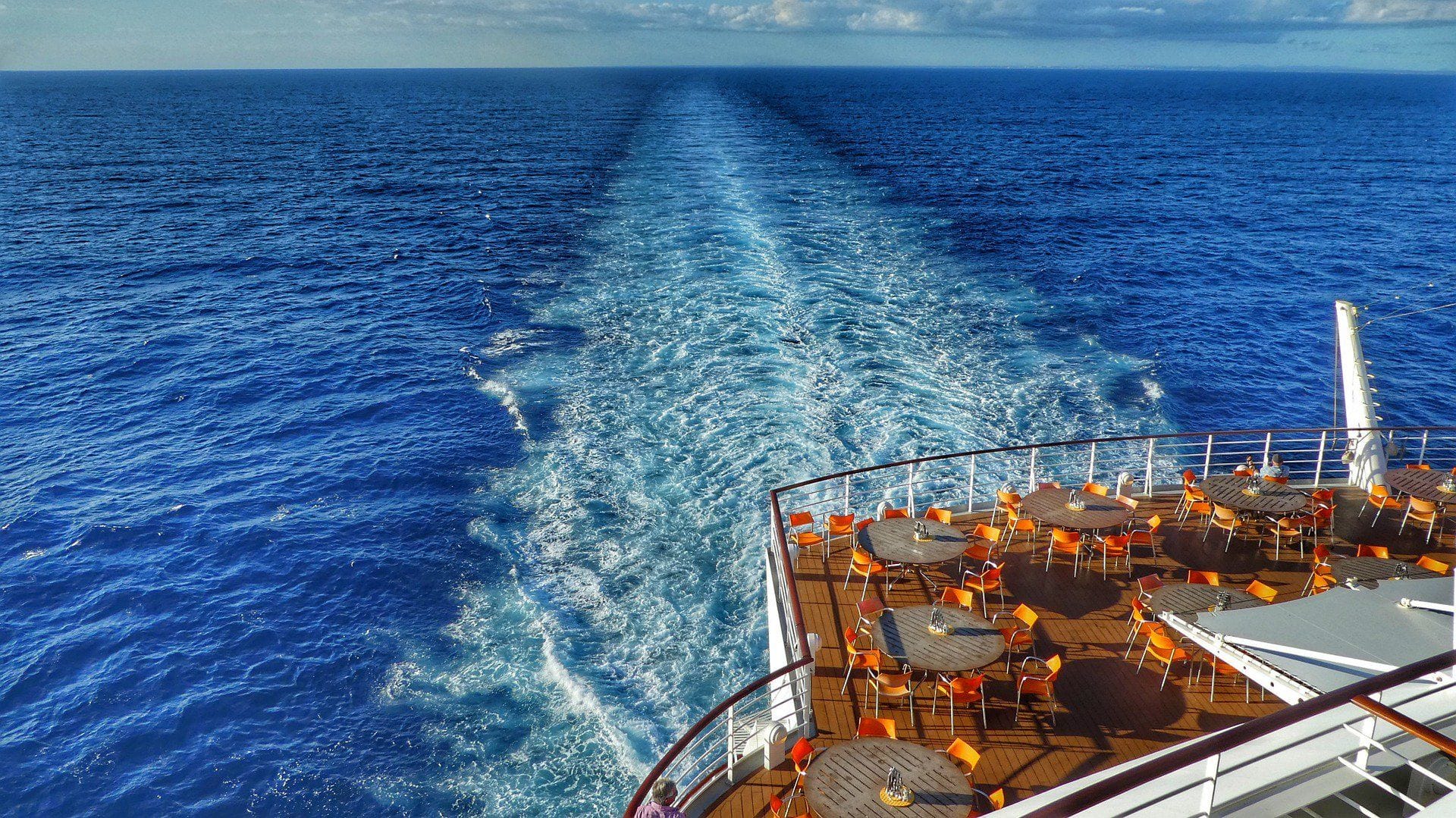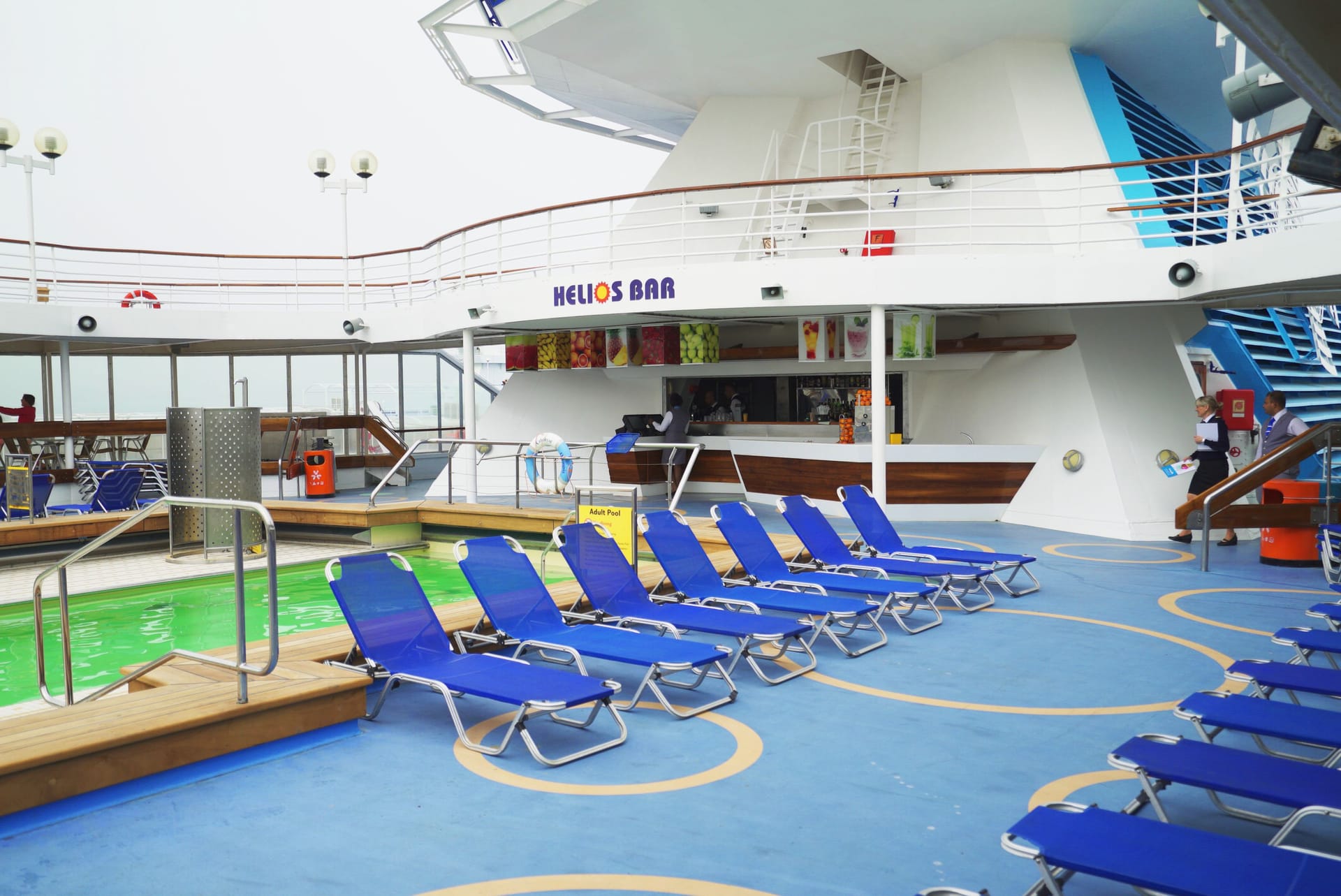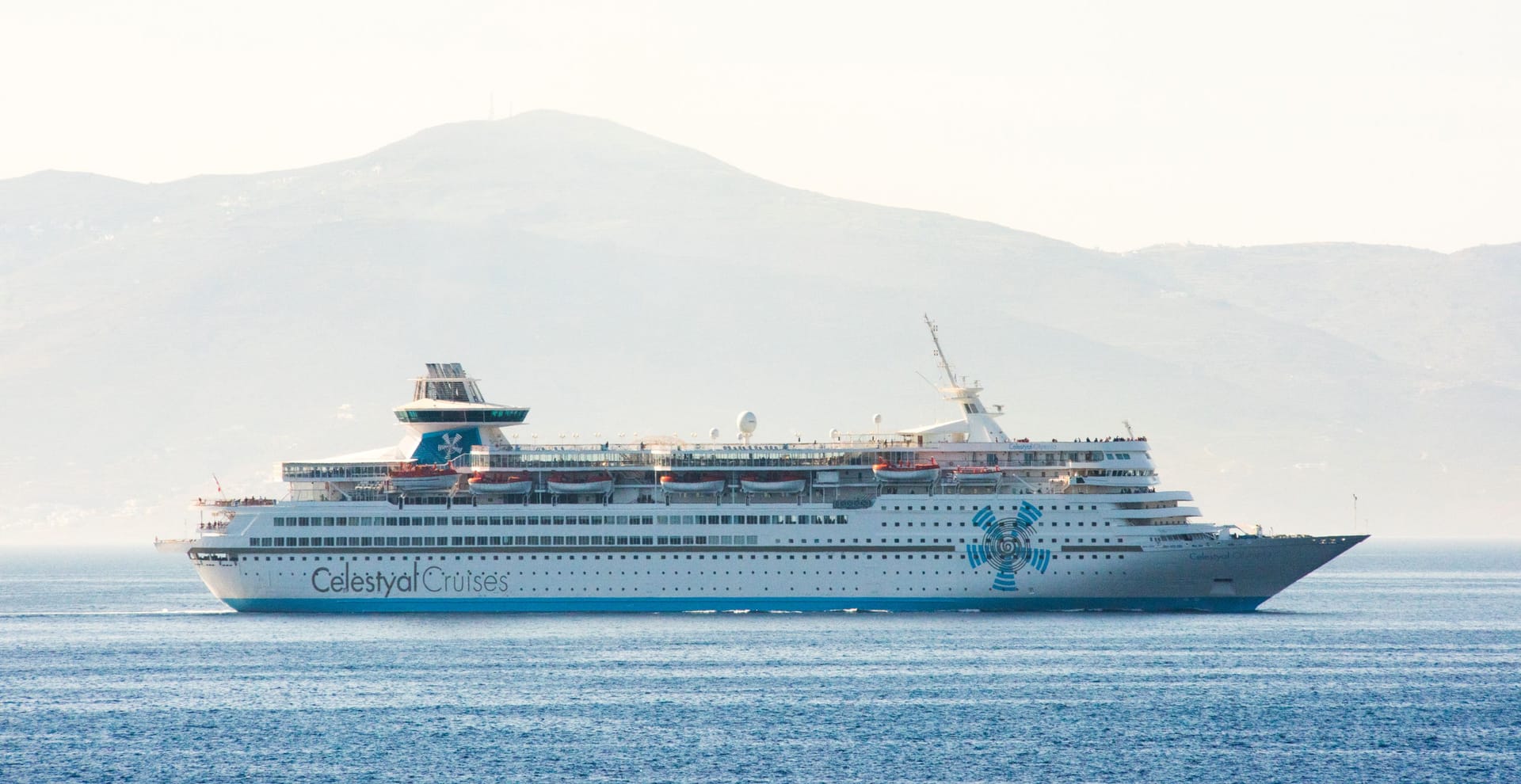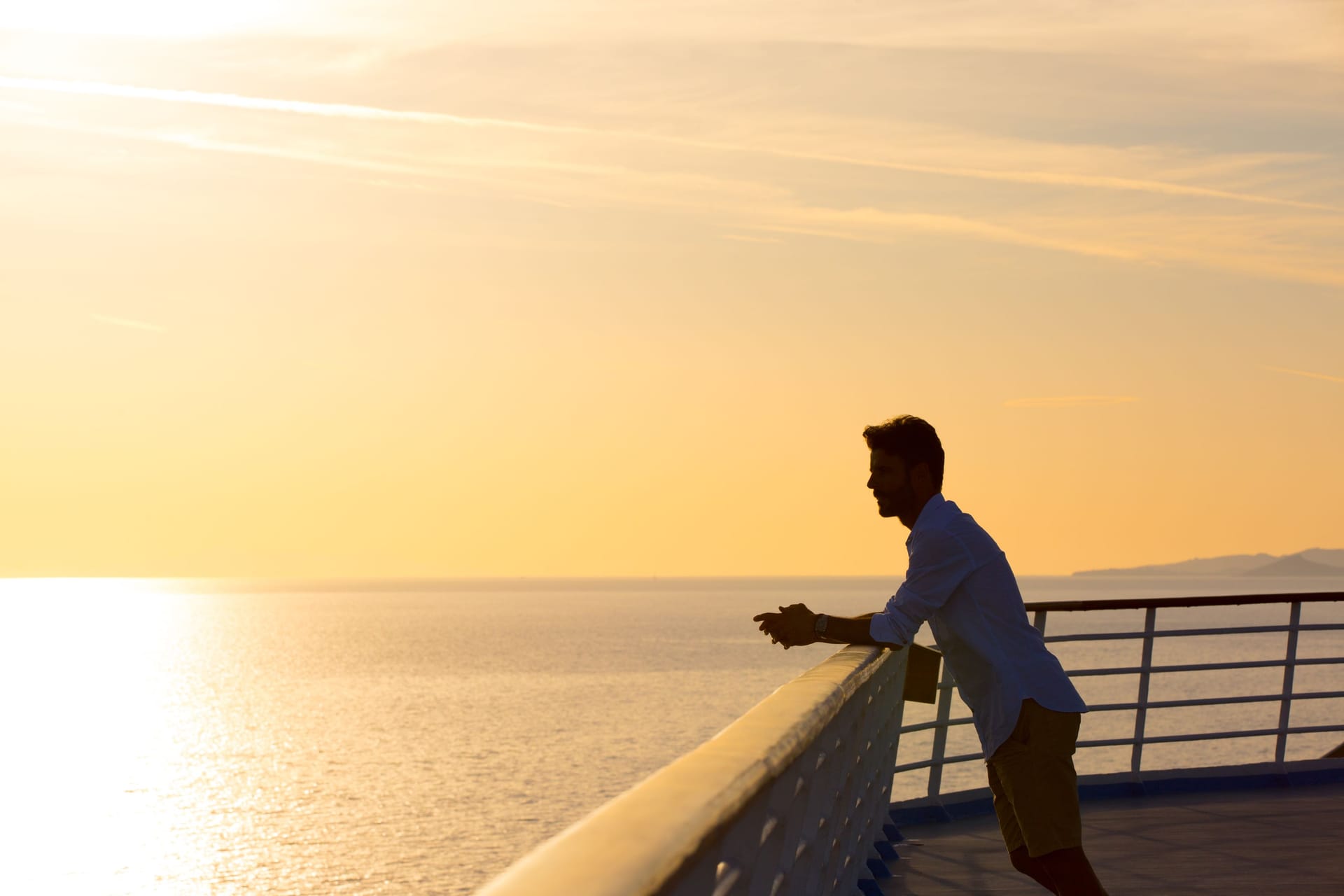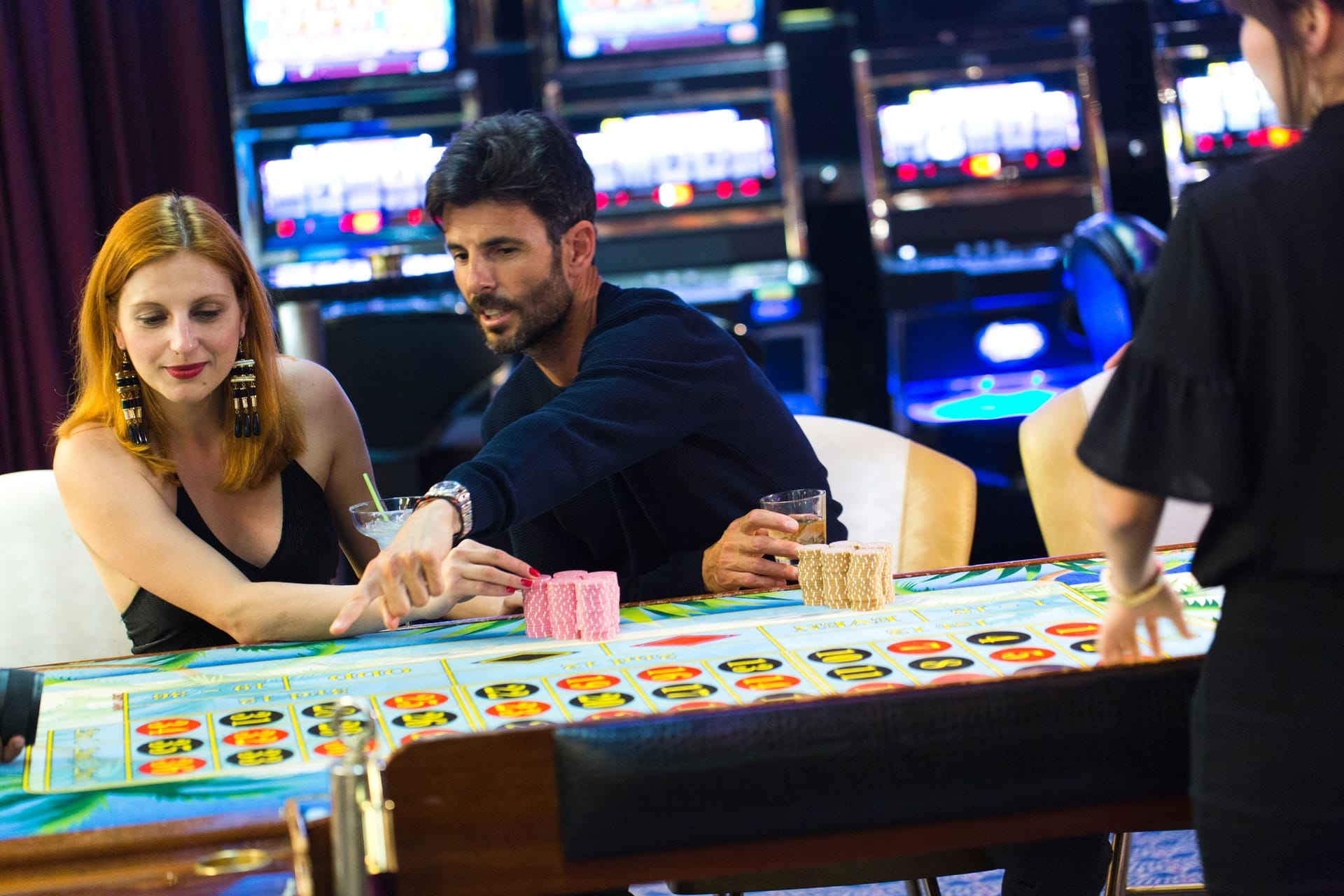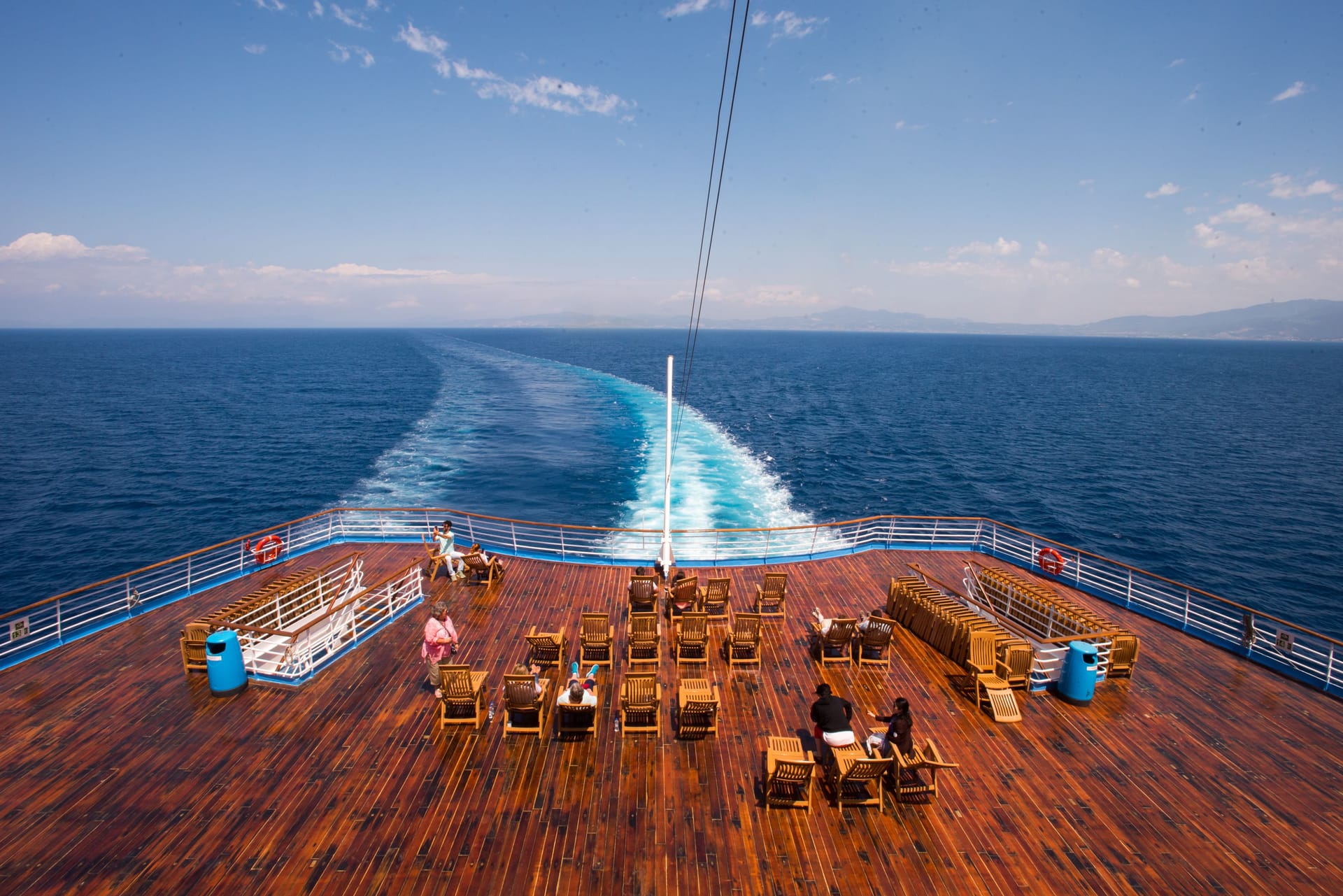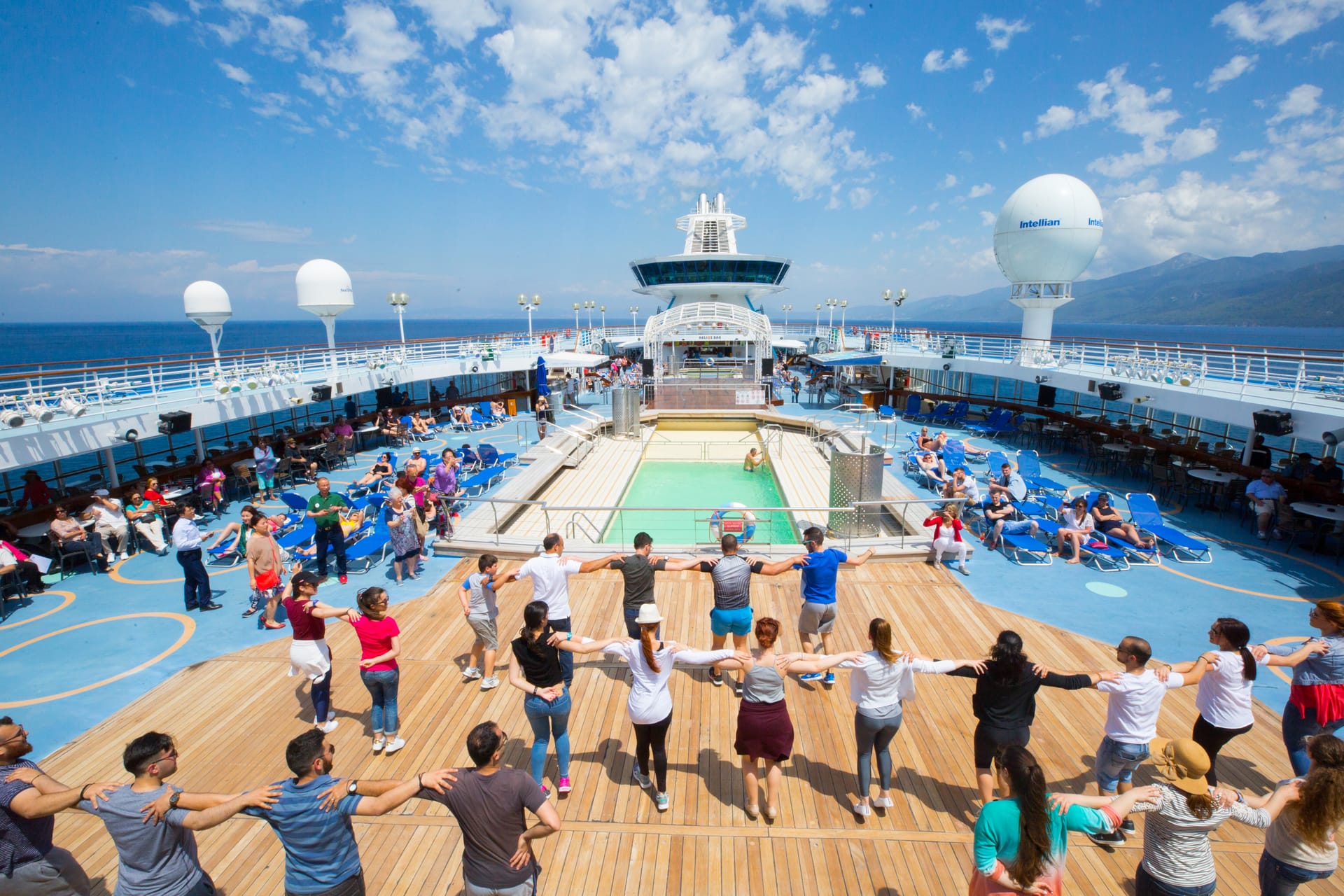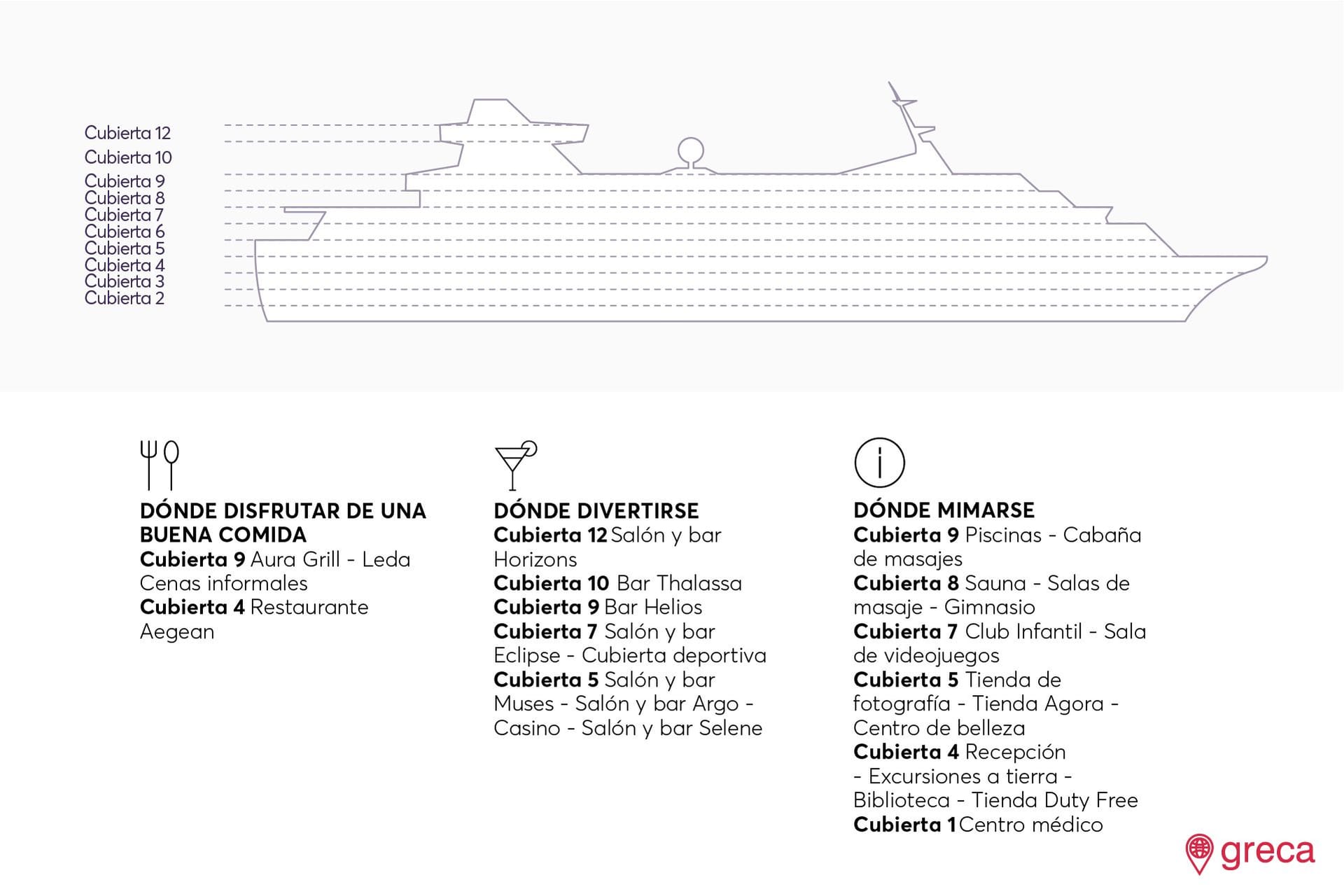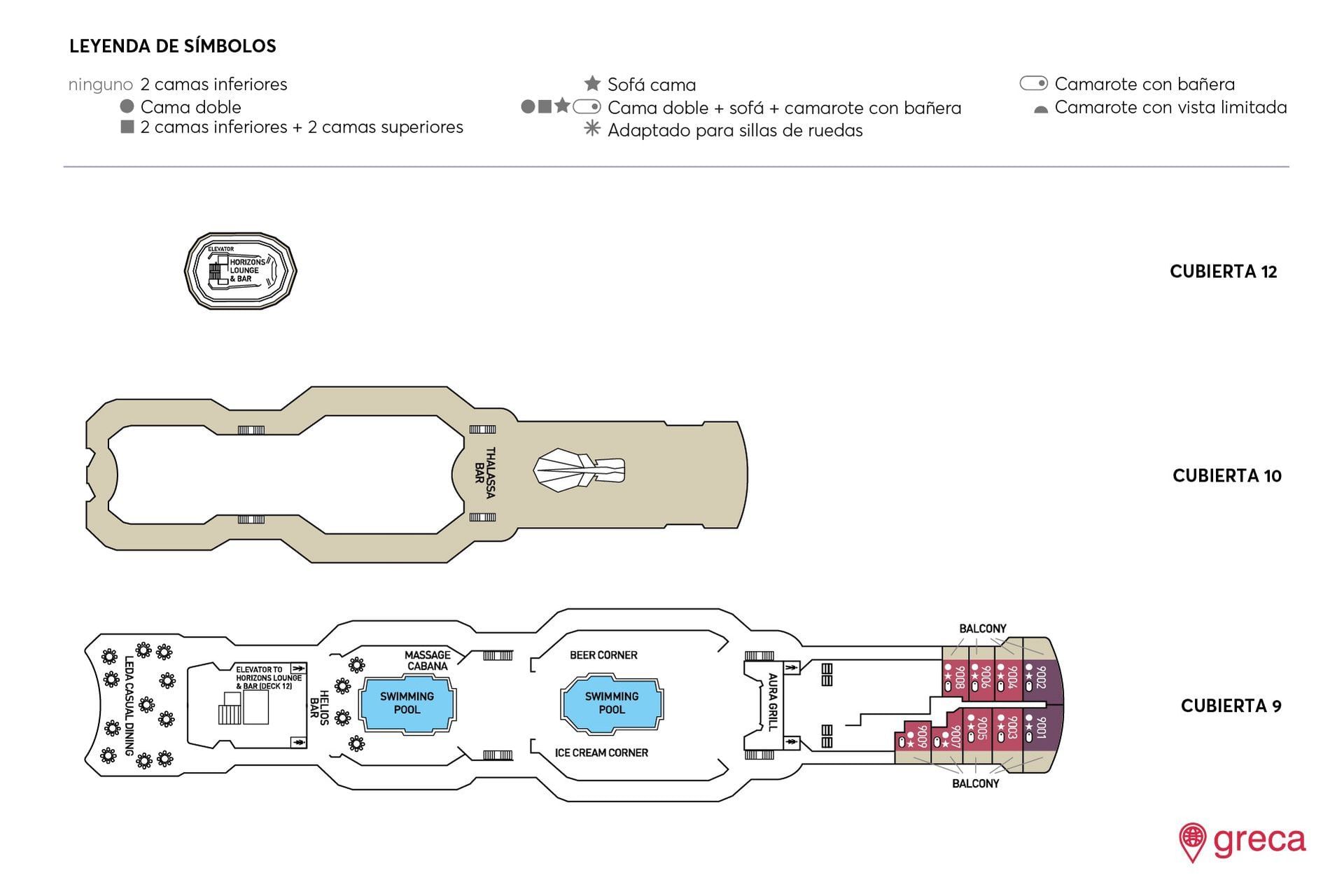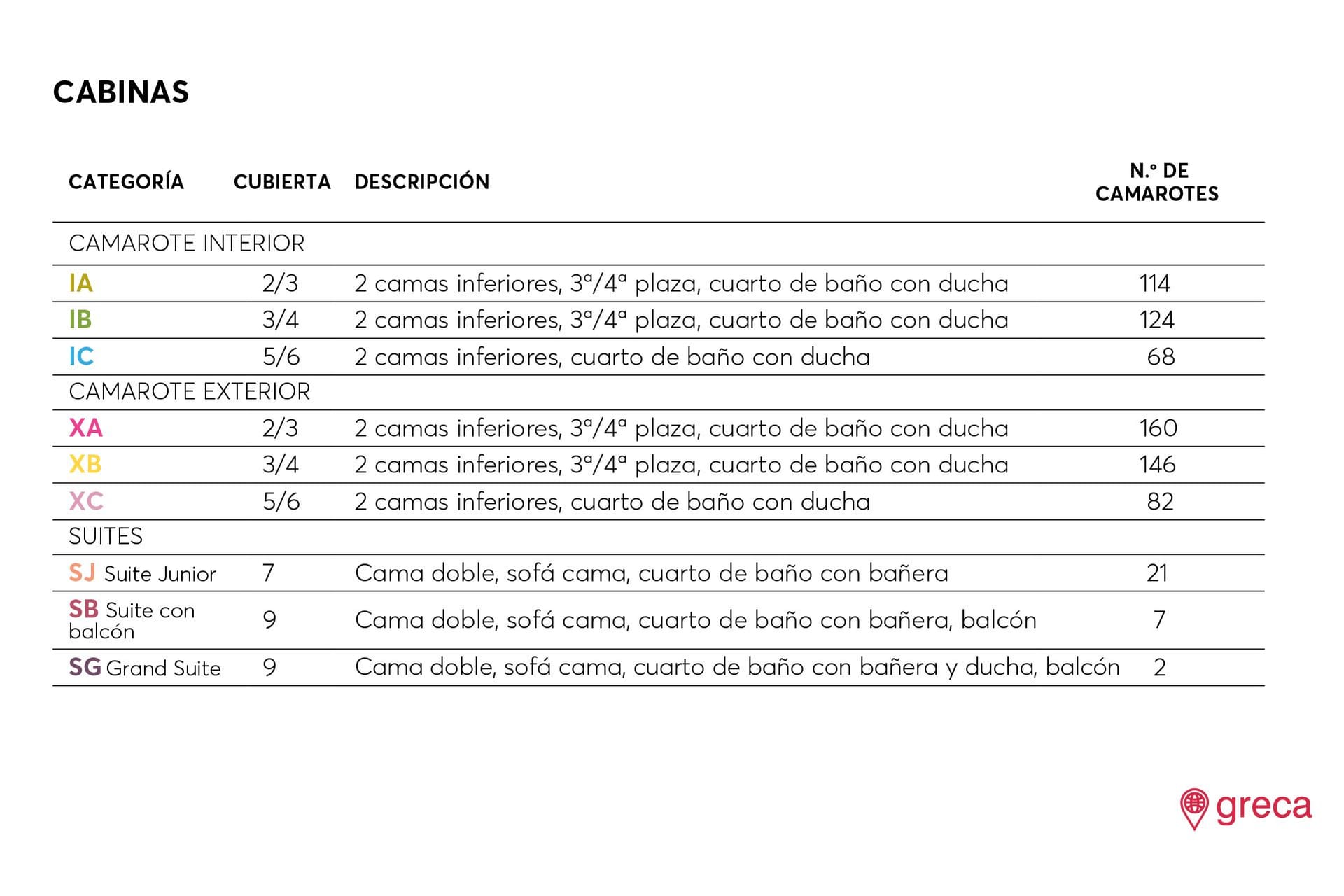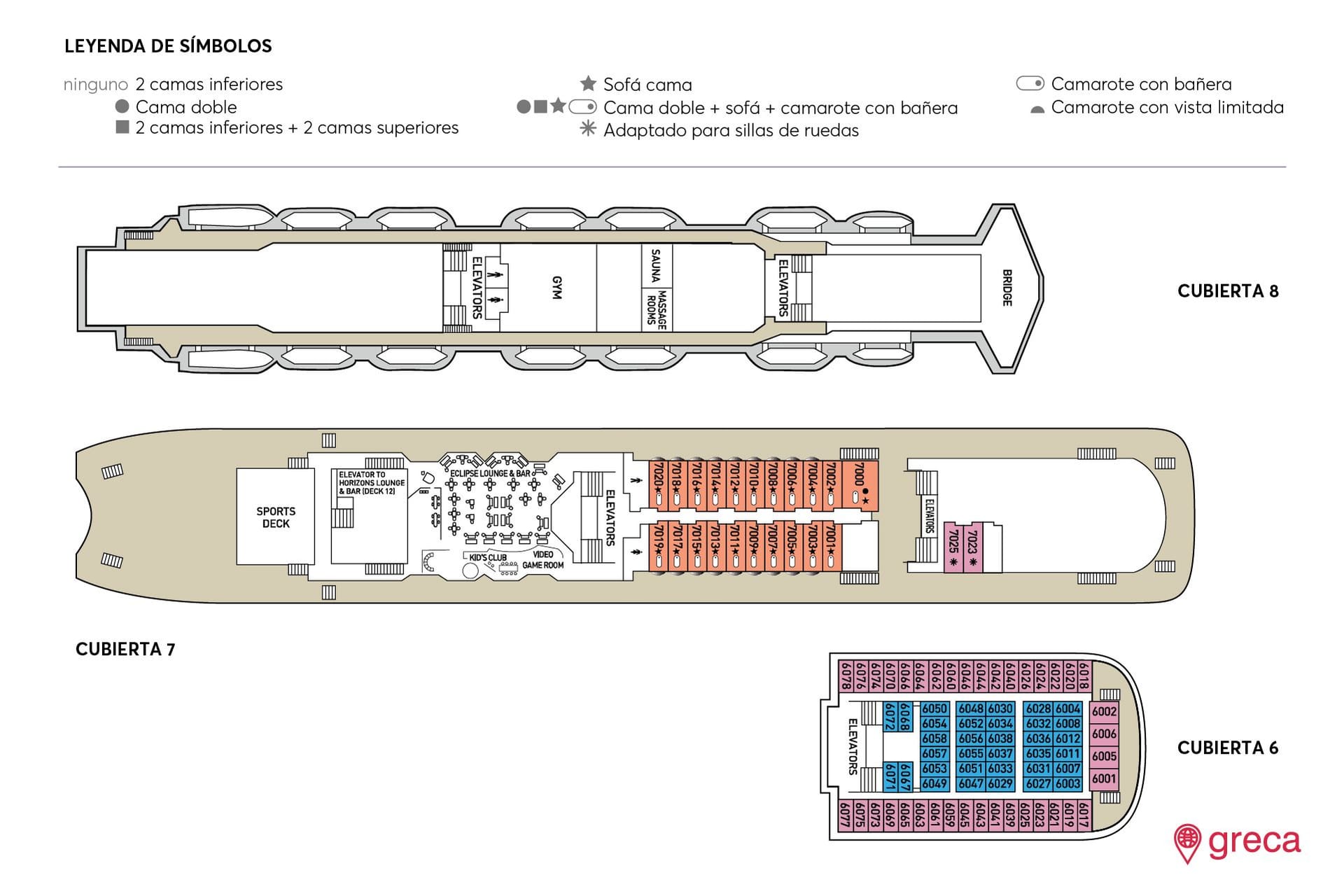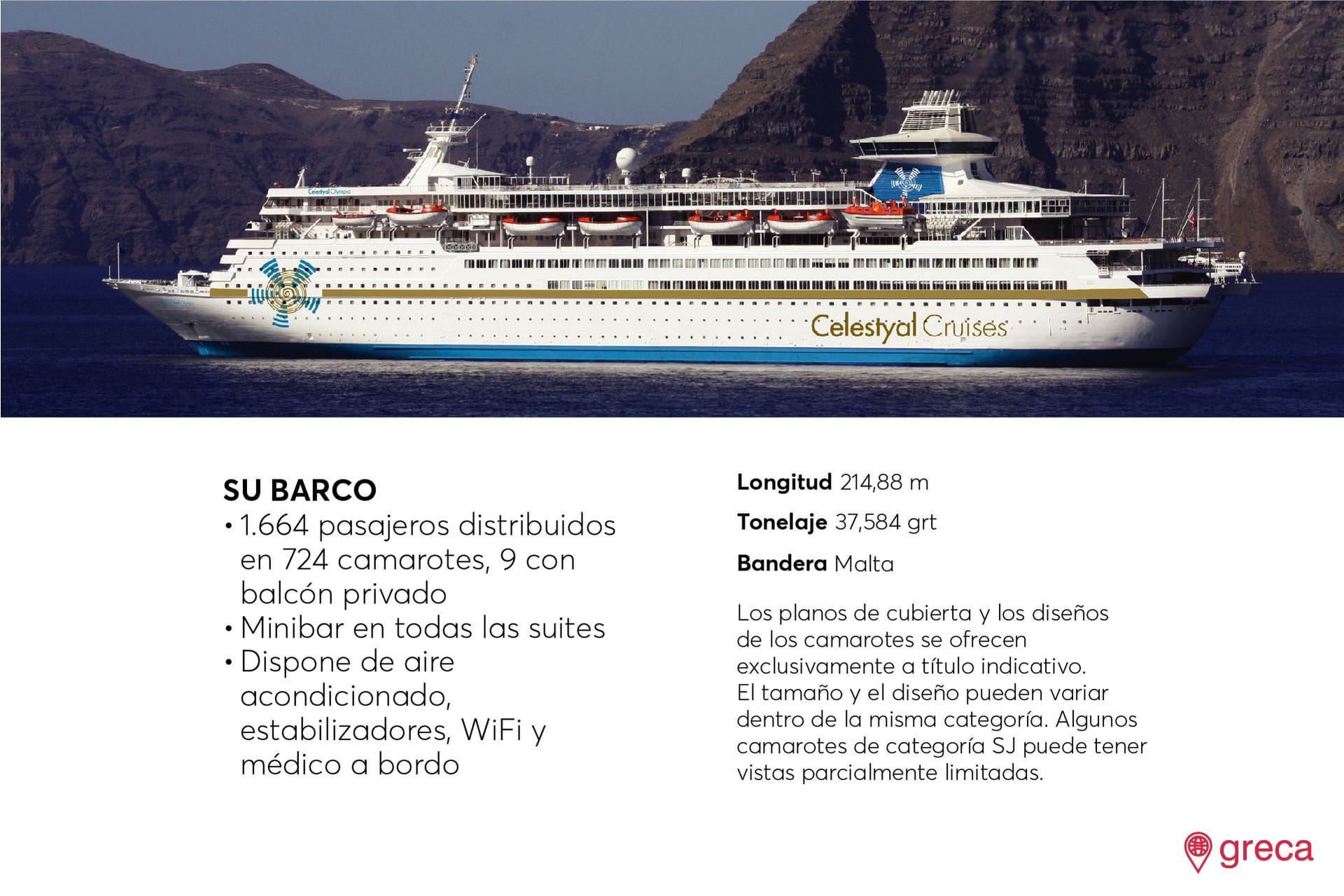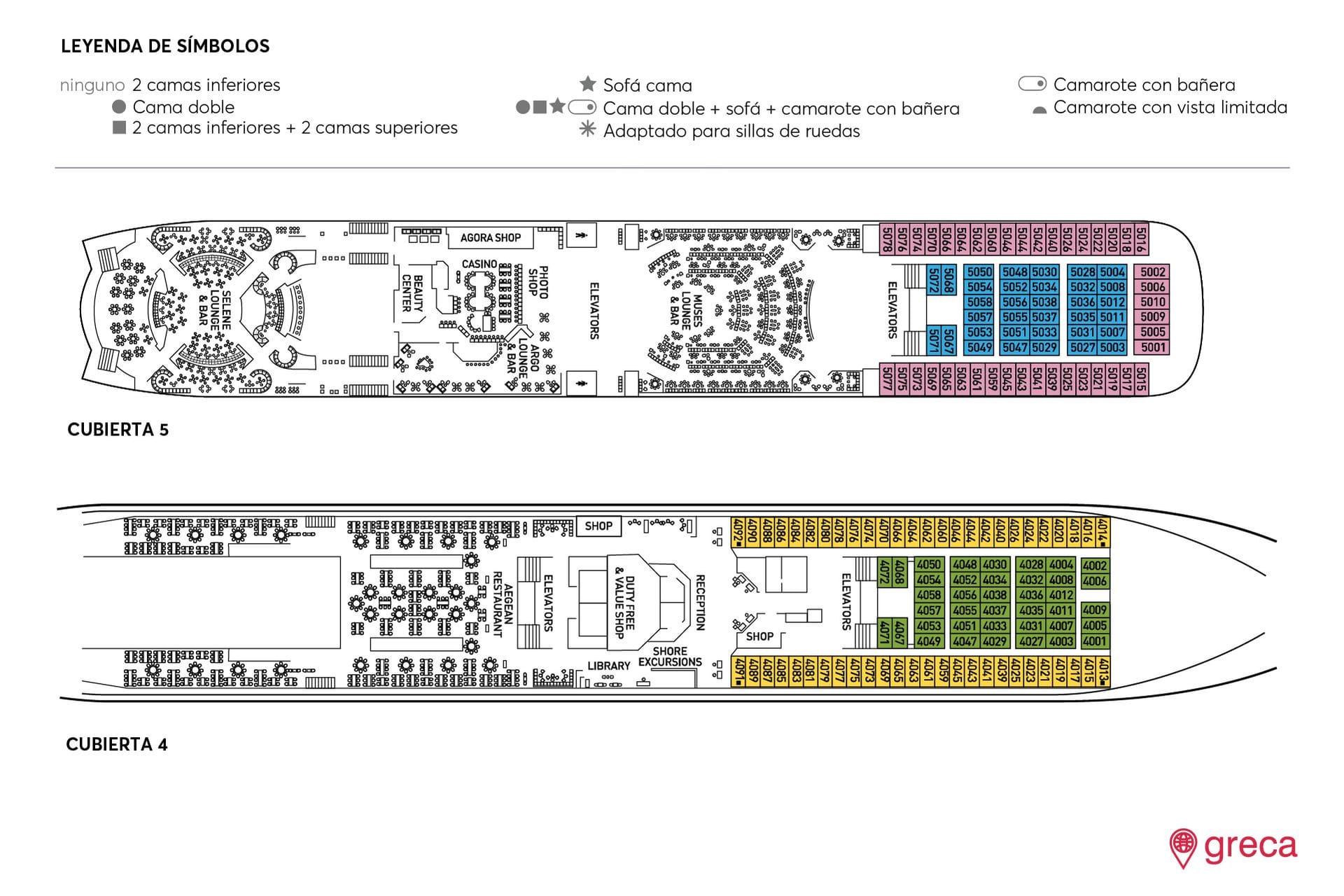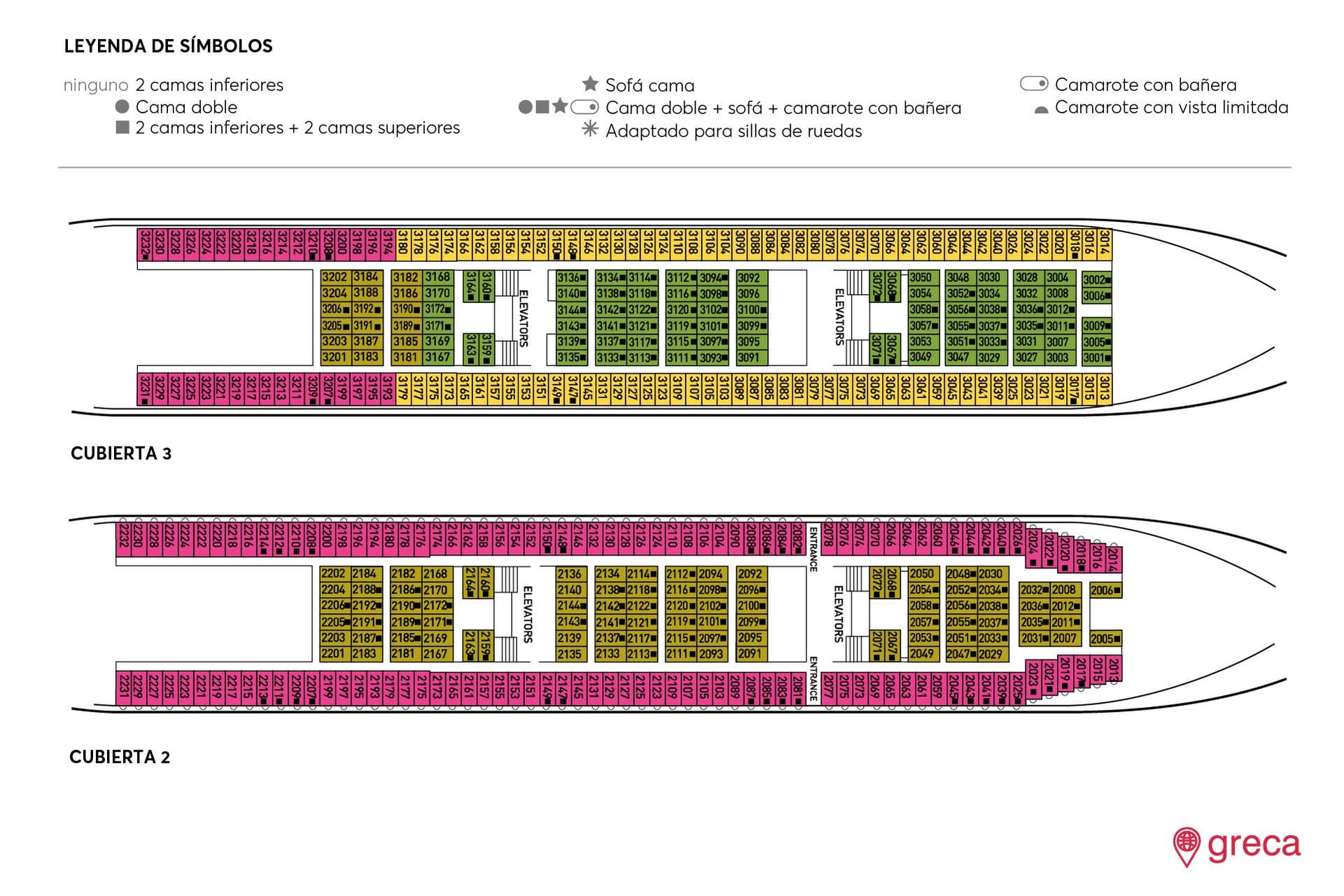 Cruise to the Greek Islands from Kusadasi
Guaranteed departures from the Port of Kusadasi, every Tuesday in March and November, or during summer, here.
Book Now! All our programs in up to 12 installments without interest
What is included in this cruise
3-night cruise through the Greek islands and Turkey, with full board.
Inclusive package of alcoholic and non-alcoholic beverages on board, during meals.
Exclusive 75€ Credit per person for pre-booking any shore excursions of your choice*.
Daily activities & Onboard entertainment (sports, dancing lessons, casino, etc.).
24/7 Emergency phone line.
Boarding fees, tips, and taxes.
Not included & Optionals
Request

pre or post-tour nights.
Optional "Enhance" Tier upgrade to include a Premium drinks package for the entire duration of the voyage, a daily hour of complimentary Wi-Fi, a discount on Specialty Dining, plus a 150€ Credit for pre-booking any shore excursions of your choice instead of 75€.

Travel with absolute peace of mind by adding our cancellation and/or health insurance in step 1/3 of your booking.

Personal expenses and International air tickets.

Check our

FAQ for more information.
5% discount for groups of 10 travelers or more.
*IMPORTANT NOTE: Check out our shore excursions brochure and choose the one(s) you wish to use your credit on.
Keep in mind that you have up to 72 hours before departure to let your sales agent know which excursions you have added, otherwise you will not be able to use your credit voucher.
Customize it now
Easy and risk free. We will clear up your doubts!
We'll reply in less than 24hrs. Contact us Now!
Cruise Itinerary: Hermes From Kusadasi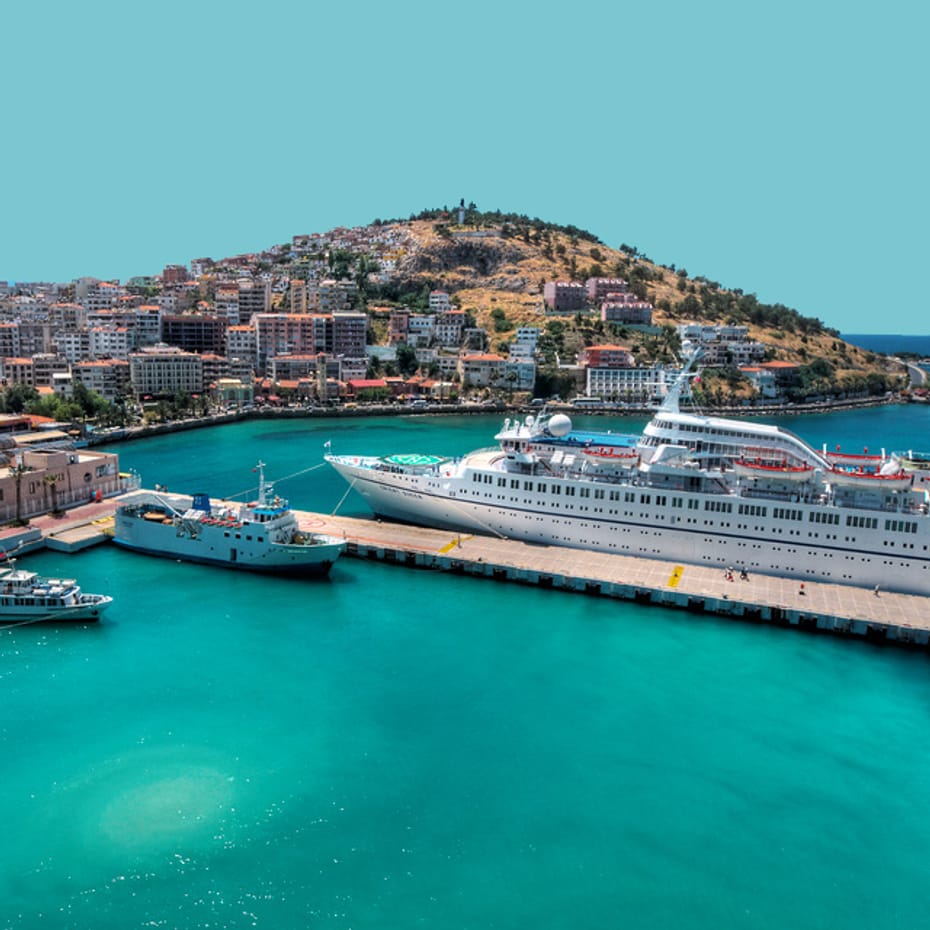 KUSADASI - THE ADVENTURE STARTS!
The boarding time will begin at 08:00 a.m. to start the journey to the island of Patmos, where Saint John wrote the Apocalypse and where Jesus Christ appeared to him in the Grotto of the Apocalypse or Book of Revelation.
Onboard, Greca Travel includes full board and a package of alcoholic and non-alcoholic beverages, so our only concern is to have a good time.
Tip Greca: Upgrade your cruise experience by switching to the "Enhance" Tier during step 1/3 of your booking, and get Premium drinks package to enjoy alcoholic and non-alcoholic beverages on board during the entire duration of the voyage as well as a daily hour of complimentary Wi-Fi, and 25 percent discount on Specialty Dining plus a higher Credit for pre-booking any shore excursions of your choice instead of 75€.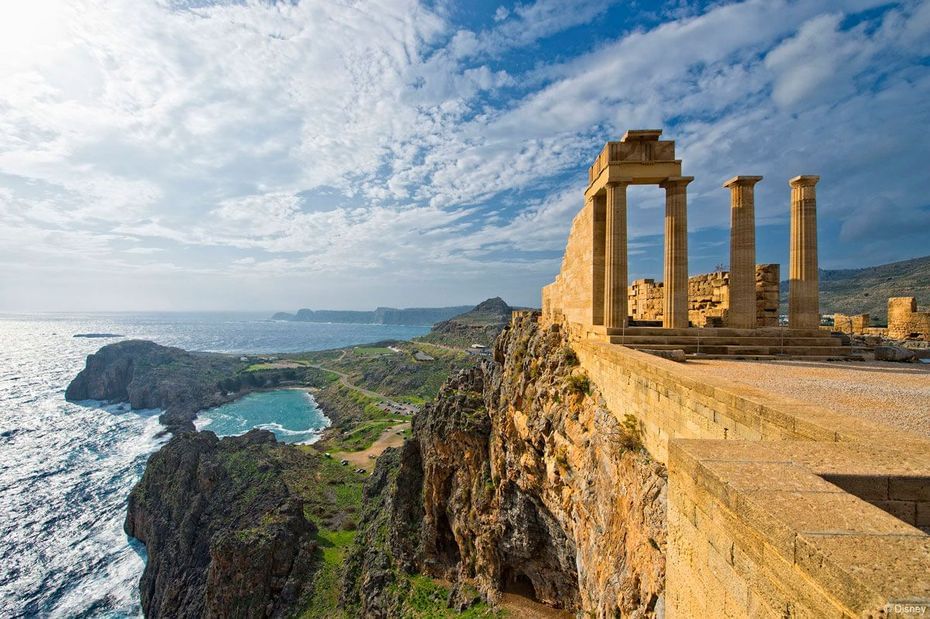 ACROPOLIS OF LINDOS AND THE COLOSSUS OF RHODES
After a peaceful night's sailing, you will arrive on the famous island of Rhodes, which was once home to one of the seven wonders of the ancient world, "the Colossus of Rhodes", a statue of Helios.
From your arrival, at about 07:00 am until your departure at 18:00 hrs. you will have free time if you wish to explore the renowned medieval town of Rhodes, recognized by UNESCO as a World Heritage Site, the Acropolis of Lindos or simply lay back and enjoy the natural beauty of the largest island in the Dodecanese island complex.
Lindos is located 55 km (40 miles) from the city of Rhodes and "bears" above it the Acropolis of Lindos, with the ancient Temple of Athena, built in 300 B.C. In the old city of Rhodes, you will walk the Street of the Knights, and find their residences.
Greca Tip: Walk through the Palace of the Grand Master and this imposing 14th-century structure with ancient art, exquisite marble and mosaics will give you a tiny glimpse of what life was like way back then.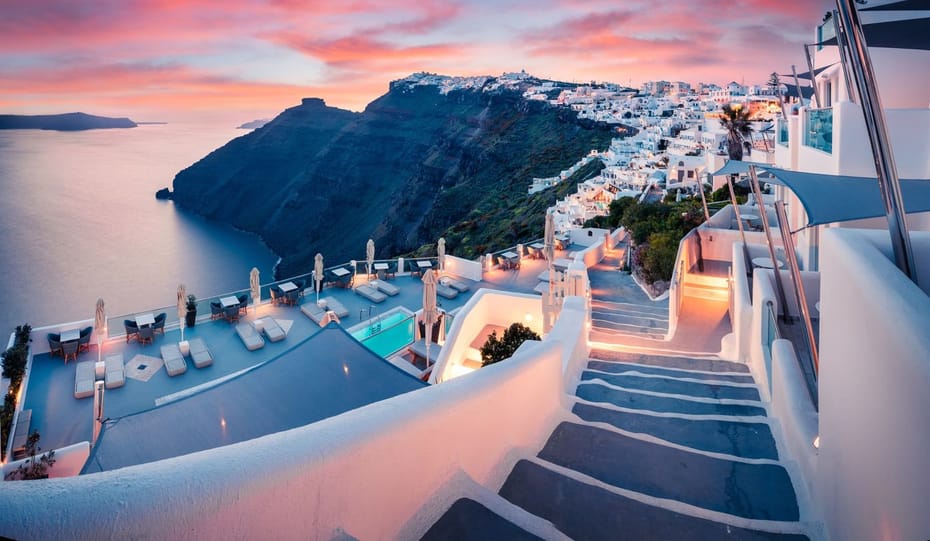 CRUISE - SANTORINI
In the early morning, after a gentle night of sailing, you will arrive at the picturesque island of Santorini. The approach to the island is fascinating and it is the ideal time to photograph the city of Fira, with its white houses hanging on the slope that faces the volcano. The name of the island is the deformation of the name given to it in the Middle Age by the Venetian merchants who called it Saint Irene, as this is the patron saint of the island. In 1576, Santorini became part of the Duchy of Naxos, until the Turkish conquest of Piyale Pasha.
From 07:00 am to 20:00 pm hs Santorini will be at our complete disposal so that we discover its unique and legendary beauty.
Greca Tip: Do not miss the opportunity to enjoy one of the most beautiful sunsets in the world from one of the many coffee stores that are located on the cliffs.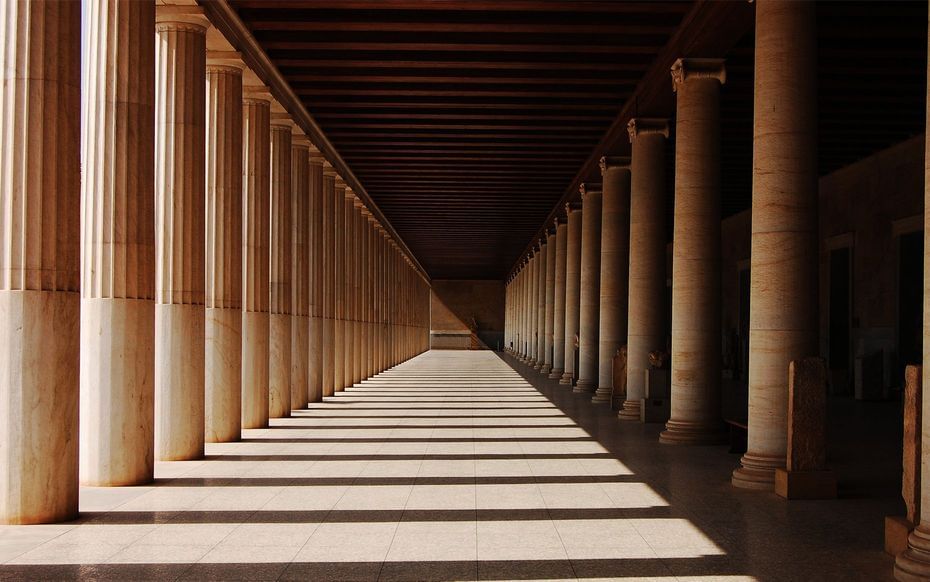 GOODBYE ATHENS - FAREWELL GREECE!!!
You will arrive at the port of Lavrion early in the morning, at around 06:00 hrs. You will enjoy a generous breakfast on board your cruise ship and then you will disembark. At this point your cruise to the Greek islands and our services will come to an end.
Undoubtedly, after spending a few fantastic days with Greca, we hope to see you again soon to create new and extraordinary moments that will be etched in your memory forever.
Have a nice trip!, or as Greek people say, Kalo taksidi!