Check Availability & Price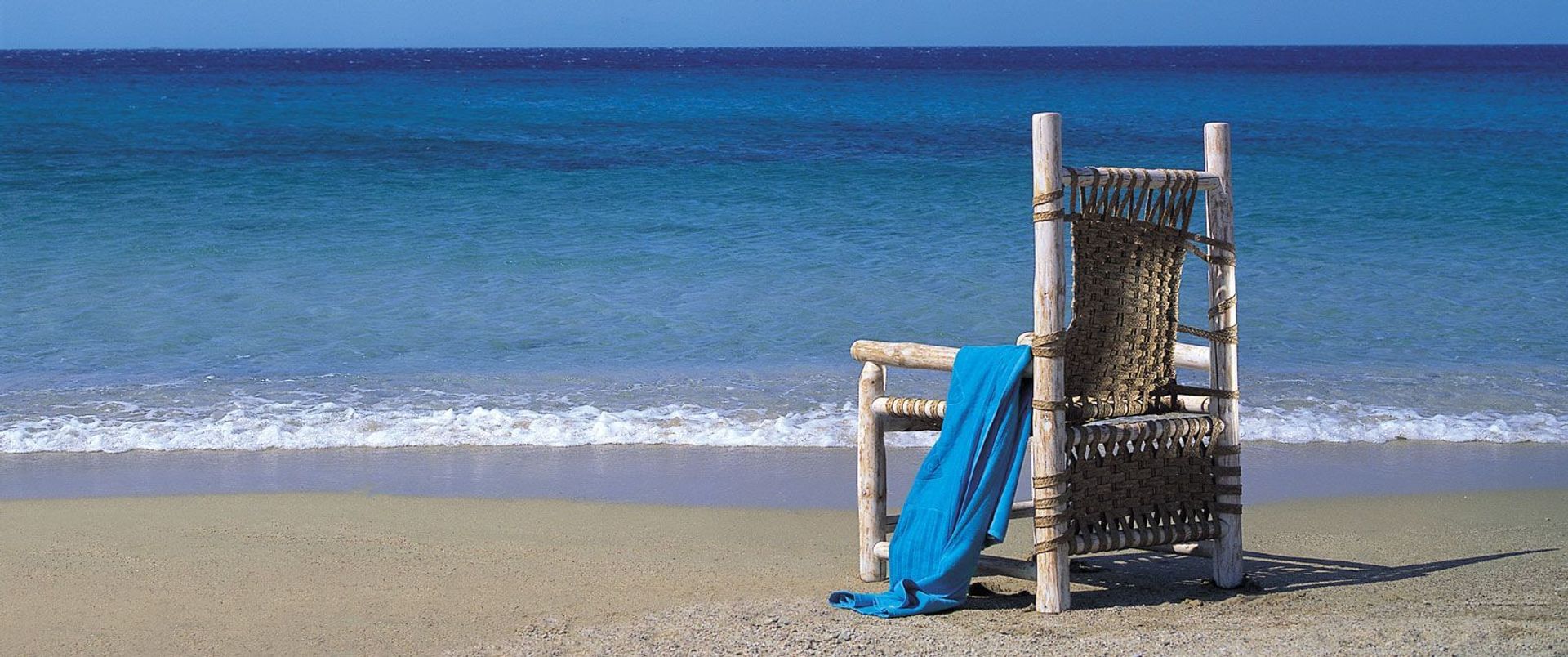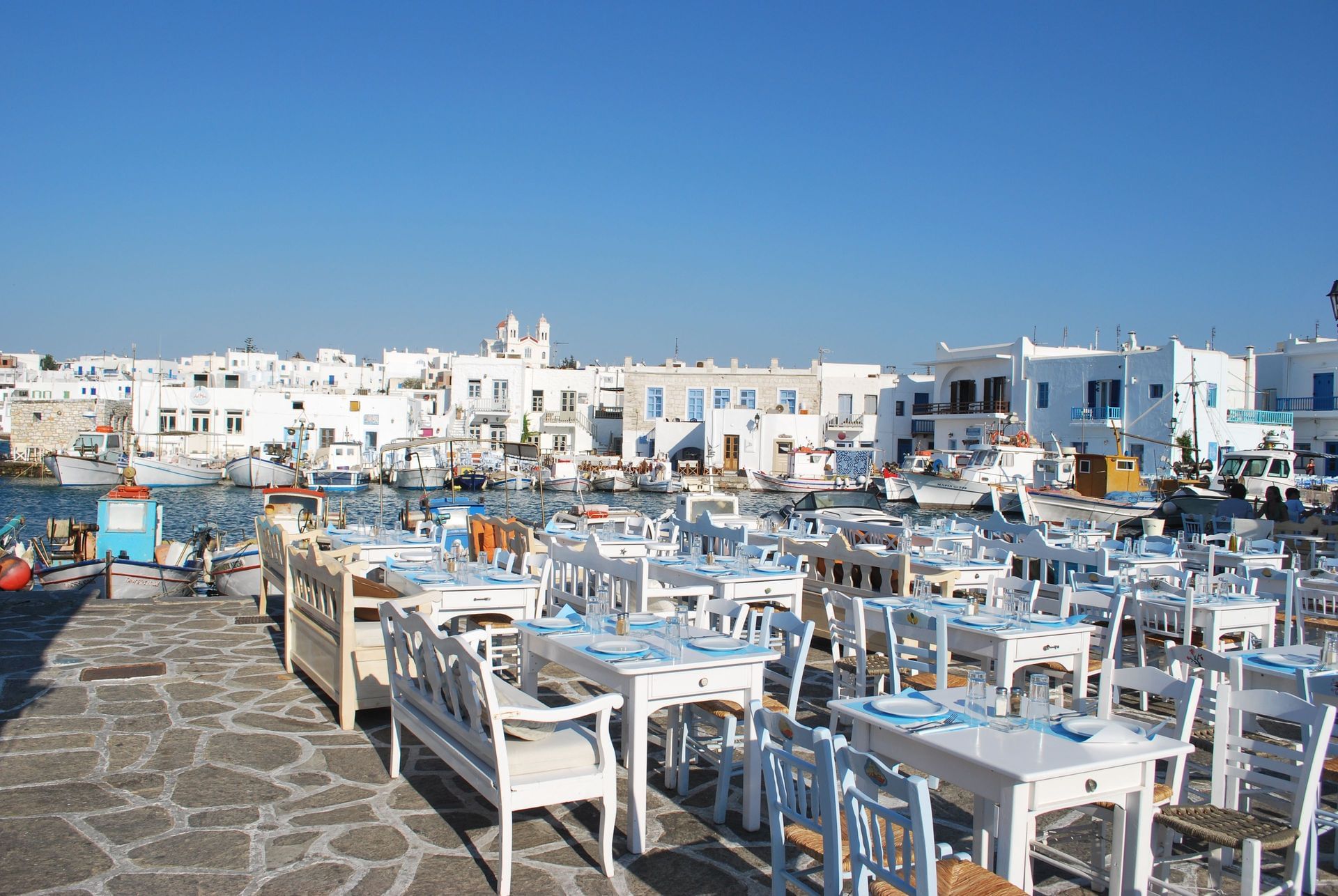 Athens, Mykonos, Paros and Santorini
Guaranteed daily departures from Athens from March 31 to October 16 inclusive.
Book Now! All our programs in up to 12 installments without interest
What is included in this package
Accommodation for 3 nights in Athens.
Accommodation for 2 nights in Mykonos.
Accommodation for 3 nights in Paros.
Accommodation for 3 nights in Santorini.
Half-day sightseeing tour in Athens with official english speaking guide.
Guided night walk through Monastiraki, Plaka and Anafiotika.
Tickets included to the archaeological sites visited during all guided excursions
Ferry tickets with numbered seats Piraeus - Mykonos - Paros - Santorini - Piraeus.
All necessary transfers as per description.
Assistance service in english 24 hours.
Daily breakfast
What is not included in this package + Optional Supplements
Gratuities (optional)
Personal expenses.
Optional fast Ferry by clicking on "Personalize your Program" or in step 1, when you enter your reservation.
Add on extra nights in Paros, Mykonos, Santorini or Athens by clicking on "Personalize your Program" or in step 1, when you enter your reservation.
Tickets - International air tickets.
Answers to your most frequent questions, such as hotel information by category and hotel rates, can be found here.
10% discount for groups of more than 10 travelers
Customize your package
100% flexible by and for you
Add additional nights to your desired locations
Choose hotel category, cabin type & make it better with optionals
Customize your program
Easy and risk free. We will clear up your doubts!
We'll reply in less than 24hrs. Contact us Now!
Package Tour Itinerary: Titanic Greece Copia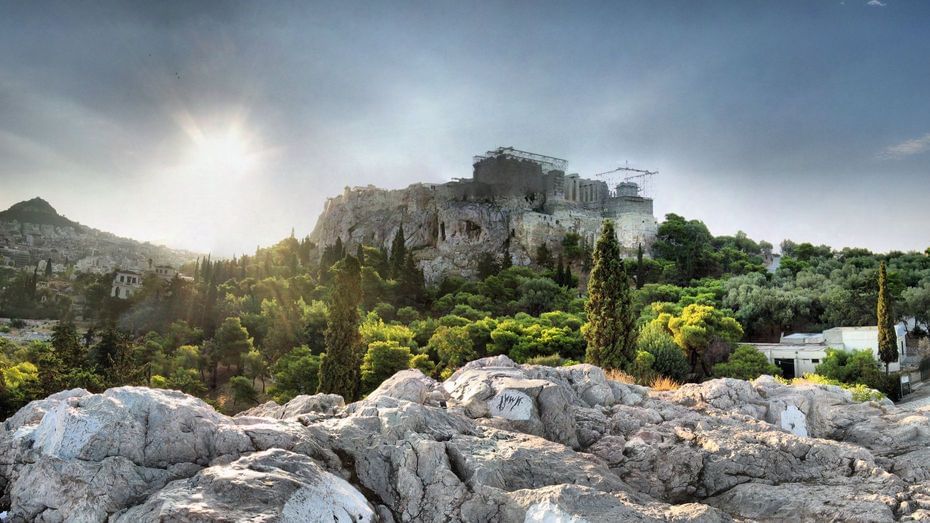 ATHENS - CRADLE OF CIVILIZATION
After your arrival in the mythical city of Athens, the transfer to your hotel will be conducted in one of our private vehicles. A member of our English speaking team will meet you at your hotel, help you with the check-in, inform you of all the details of your trip, introduce you to the city and its everyday way of life and answer any questions you have have. The rest of the day is free for you to relax and enjoy Athens at your own pace.
Greca Tip: Extend your stay at this destination by adding nights at Step 1 of 3!
ATHENS SIGHTSEEING WITH ACROPOLIS, TEMPLE OF ZEUS, TRILOGY & ATHENS BY NIGHT
After your breakfast and at the appointed time, you will commence the panoramic tour of the Athenian Neoclassical Center: the Parliament, the Tomb of the Unknown Soldier, the University, the Library, and National Academy, the Ilion Palace, the Temple of Zeus and Hadrian's Gate, the Panathenaic Stadium, and many other monuments and sites of great interest. You will learn all there is to know about their history and background from the licensed English-speaking Tour Guide accompanying you on this tour.
After the panoramic tour, you will visit the "sacred rock", the spectacular, unique and magnificent Acropolis and the Acropolis Museum. The entrance fee to both sites is included. At the end of the visit, you can either choose to return to your hotel or go off to start your own adventure through the charming and picturesque streets of Plaka.
In the evening, a walking-tour is included and will take you through the prettiest areas of Athens, such as Anafiotika, Thissio, Monastiraki, and Plaka.
Greca Tip: In Plaka look for something alluring, like ceramics, musical instruments, handmade jewellery to specialty food shops stacked high with olives and spices.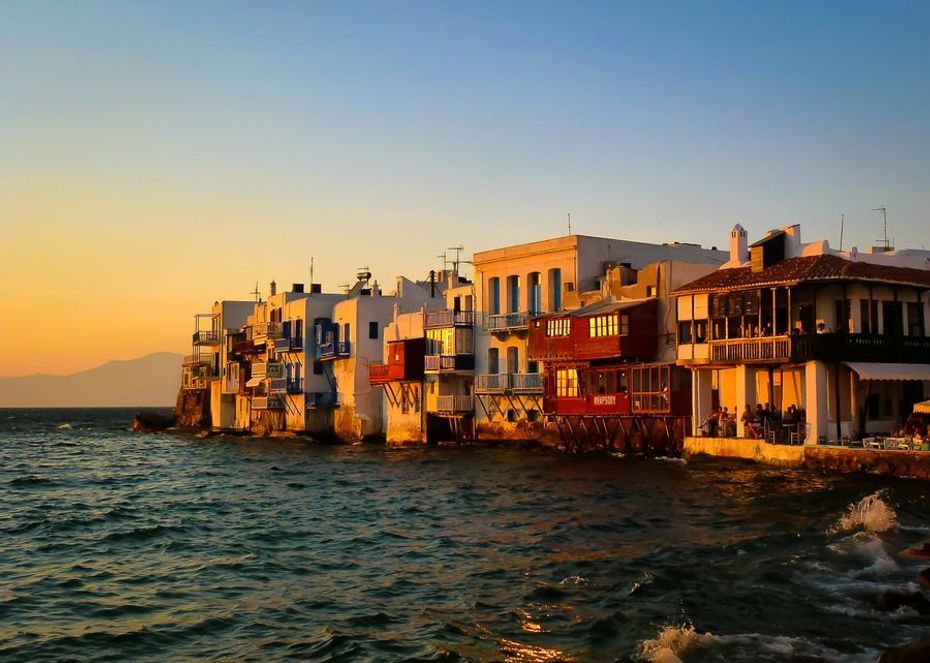 FROM ATHENS TO MYKONOS - NAVIGATING THE AEGEAN LIKE ODYSSEUS
Early in the morning, after our tasty breakfast, one of our private vehicles will be waiting for you along with your assistant to transfer you to the port of Piraeus where you will board the ferry to the famous island of Mykonos. The crossing is scheduled at the ideal time of the day so as to enjoy the sun on deck and marvel at the deep blue of the Aegean sea. The chosen name is said to be "the heap of stones" or the "rocky place", but a later version states that the island's name is connected to the hero Mykono, son of the king of Dilos Aniou.
Upon your arrival on the island, one of our English speaking representatives will be waiting to welcome you, transfer you to your hotel and introduce you to this famous island.
The rest of the day is free for you to relax and immerse yourself in the 'slow' way of life of the islanders.
Greca Tip: If you prefer, you can select a fast ferry on this route in step 1 of 3.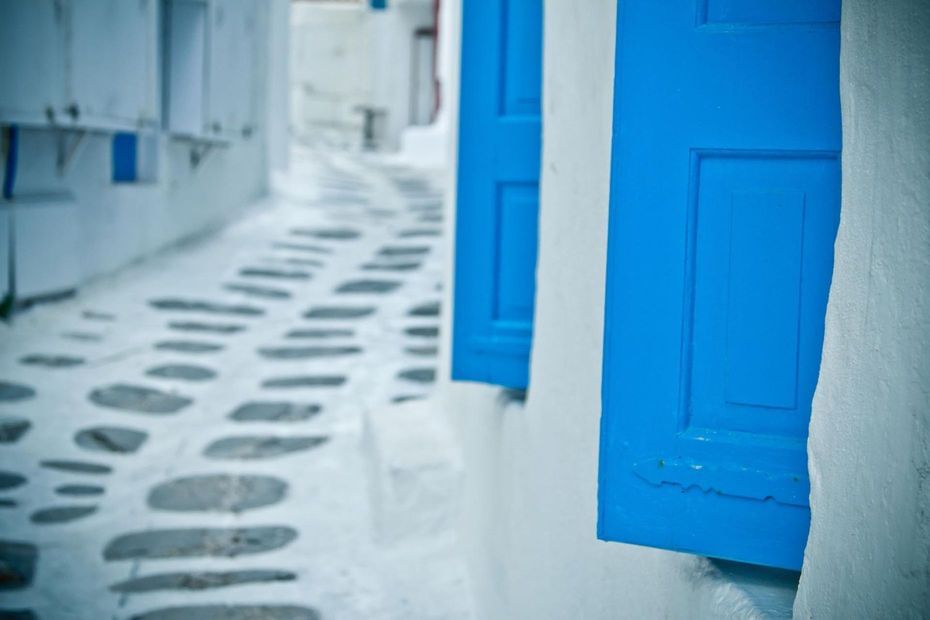 MYKONOS: RELAX, SUN, BEACH AND HISTORY *
Free day to enjoy this magnificent island. Mykonos is the meeting point of the international "jet set", famous for its wonderful beaches, the dazzling shops and vibrant nightlife.
The island's cuisine is mainly Mediterranean, which makes vegetables and olive oil a basic part of the daily menu, as well as certain spices (oregano, basil ...) and on many occasions, fish and seafood.
Just a few minutes away by ferry, there is the historic island of Delos, which, according to Greek mythology, is the birthplace of Apollo and Artemis. This small island, inhabited since 3000 B.C., was one of the most important cultural centers of antiquity.
Greca tip: We recommend hiring a car or a motorcycle to venture out on the island, experience the local customs and feel yourself like a Mykonian.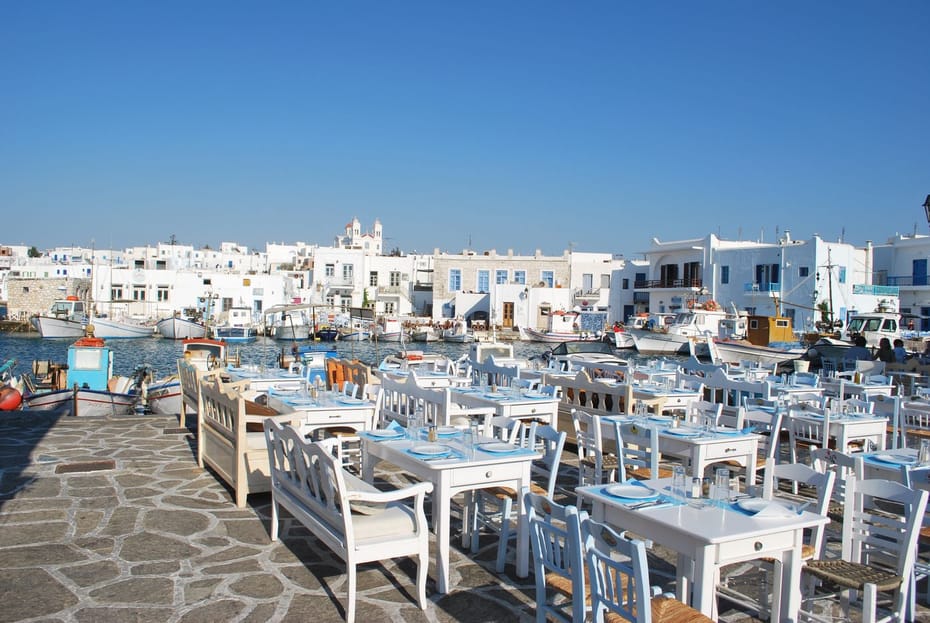 FROM MYKONOS TO PAROS - THE ADVENTURE CONTINUES
After a generous breakfast and at the appointed time, we will transfer you to the port of Mykonos to take the ferry to Paros.
This Cycladic island is the mecca of natives and foreigners alike and is the ideal destination to relax and enjoy its beaches, the small churches and its picturesque villages.
Once the ferry docks at the port of Parikia, the capital of the island, one of our representatives will meet you to transfer you to your accommodation.
The rest of the day is free at leisure, to relax and enjoy this wonderful island.
Greca Tip: You can add nights in this island in the step 1of 3

PAROS - CRYSTAL, TURQUISE WATERS
Famous in antiquity for its white marble and known today for its wide variety of beaches that will satisfy the most demanding visitor. Paros is undoubtedly one of the islands that offer a rich set of emotions to all those who choose to visit it.
On the island of Paros, the city of the same name has been discovered, which has restored the remains of walls and an Ionian temple from the 6th century BC. C. on the Acropolis already inhabited in the Mycenaean era.
These days on the island are free for you to relax, explore it at your own pace and become a part of the Mediterranean culture, even for a few days.
Greca Tip: Take a look at the Archaeological Museum of Paros.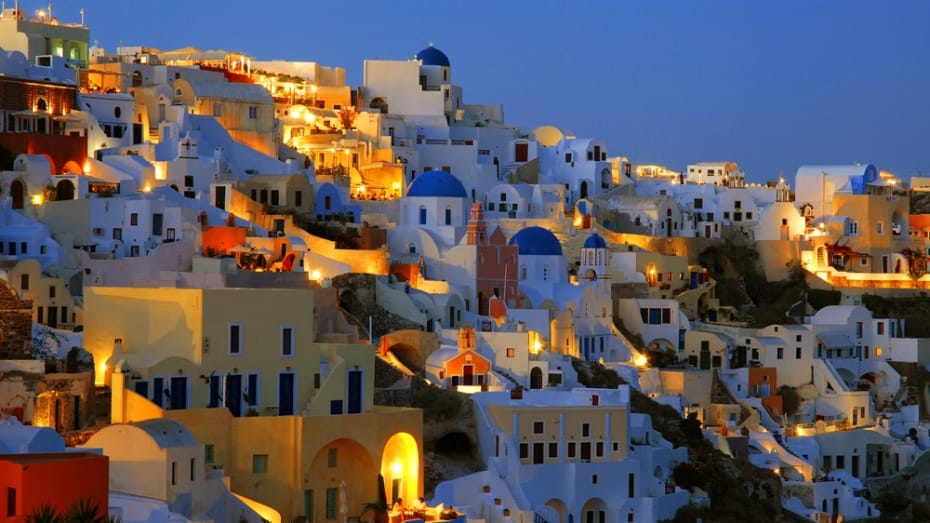 FROM PAROS TO MAGICAL SANTORINI
After an abundant and relaxed breakfast and already well immersed in the Greek way of life, one of our drivers will pick you up at the agreed time and take you to the port.
You will now take the ferry to your next destination, the island that is an inexhaustible source of inspiration: Santorini.
When you approach the island you will be astonished by the beauty of the city of Fira, with its white houses overhanging the cliff and overlooking the volcano.
Upon your arrival, one of our representatives will welcome you, transfer you to your hotel and introduce you to this picturesque island.
The rest of the day is free so you can wander through its narrow streets and, why not, watch one of the most beautiful sunsets in the world from the terrace of a bakery or pastry shop.
Greca Tip: You can add more nights in Santorini in step 1 of 3 when entering your reservation.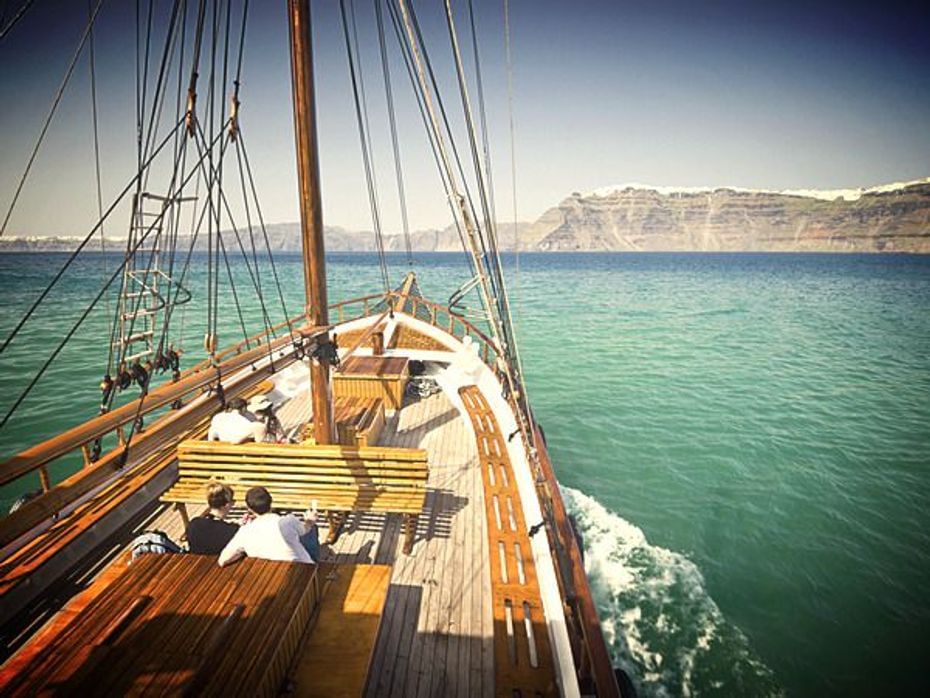 DISCOVERING SANTORINI *
Free day for you and your companion to explore this magical island, considered to be the lost continent of Atlantis, at your own pace. The name of the island was given by the Venetian Giacomo Barozzi due to the presence of a chapel dedicated to Saint Irene. His descendants remained until 1576, when it became part of the Duchy of Naxos and until the Turkish conquest by Piyale Pasha.
Optionally, you can choose to go on a dazzling sailboat tour that comprises visits to the small islands inside the caldera, Nea and Palea Kameni, with the hot springs of green and yellow waters.
All the time, the capital city of Fira will never be far away but will faithfully accompany you throughout the cruise tour.
Greca Tip: We also recommend hiring a car in order to find out more about this island, taste its wine and its excellent local cuisine.

FROM SANTORINI TO PIRAEUS PORT - THE RETURN
At the appointed time, we will transfer you to the new port of Santorini, Athinios, where you will board the ferry back to Athens.
In the evening, upon your arrival at Piraeus, you will be transferred to your hotel, for a good rest and a rejuvenating sleep that will prepare you for your next day, full of yet more wonderful experiences and impressions.
Greca Tip: If you want you can buy a fast ferry for this section in step 1 of 3.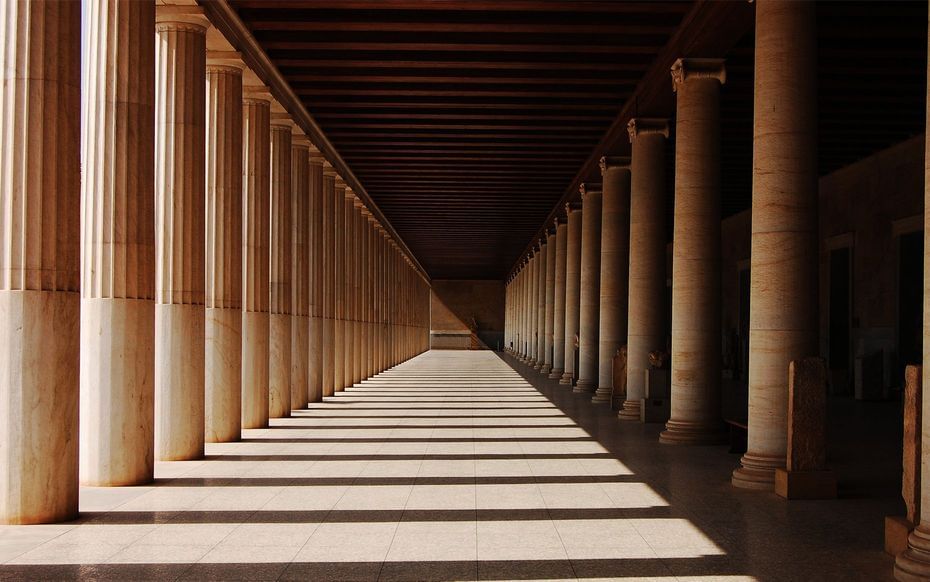 FAREWELL - GOODBYE GREECE!
At the appointed time, a member of our staff will drive you to Athens International Airport, where you will check in your luggage and benefit from any tax return resulting from your last-minute "tax-free" shopping for family and friends.
Having spent a few fantastic days with Greca, we hope to see you again soon to create together new and extraordinary moments that will be lovingly etched in your memory.
Have a nice trip! or as Greeks say: "Kalo taksidi!"
Greca Tip: As a going away gift you can choose from a wide range of brightly colored flokati rugs, handmade sandals, embroidered covers and Greek honey or olive oil.