Check Availability & Price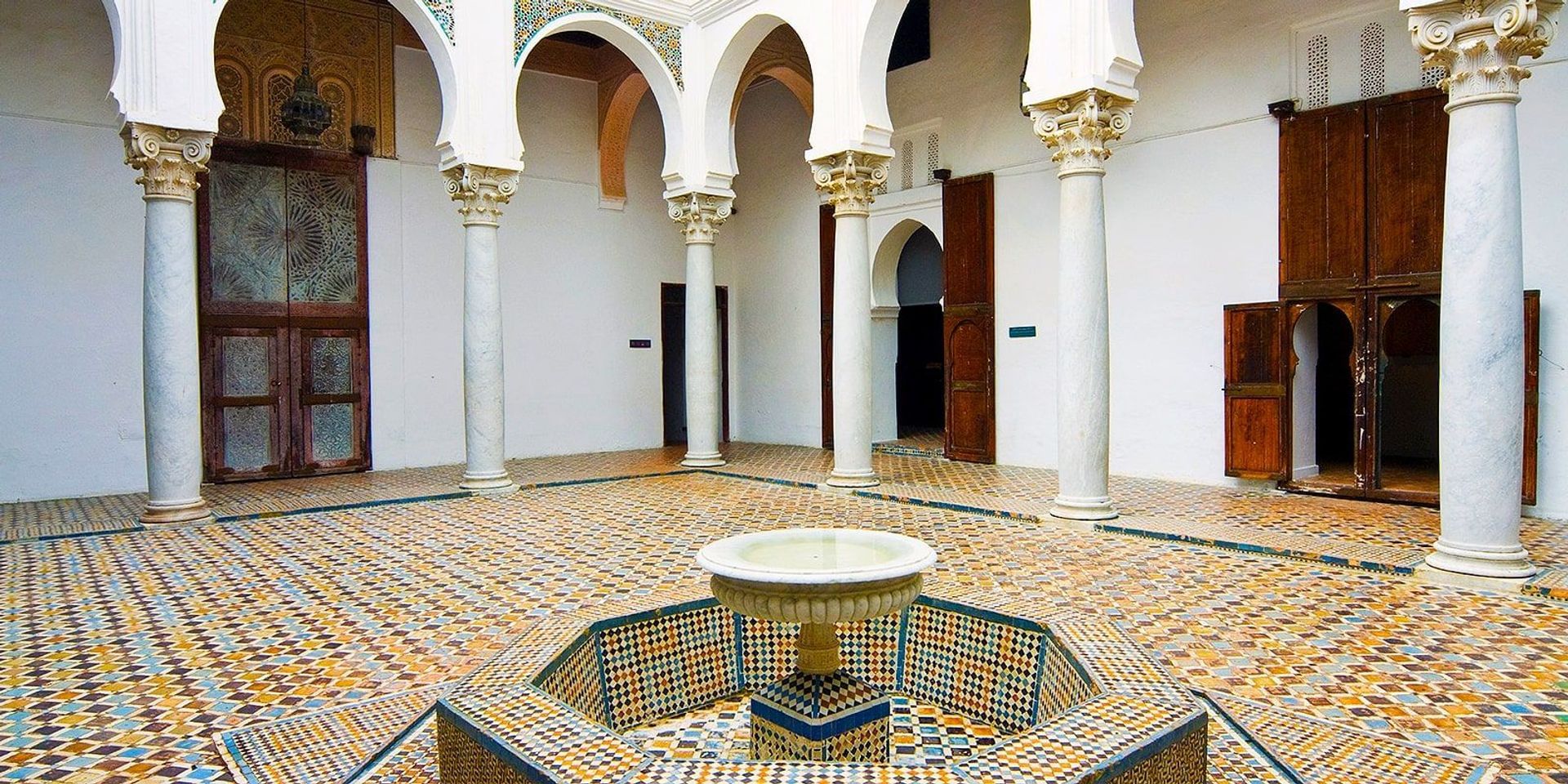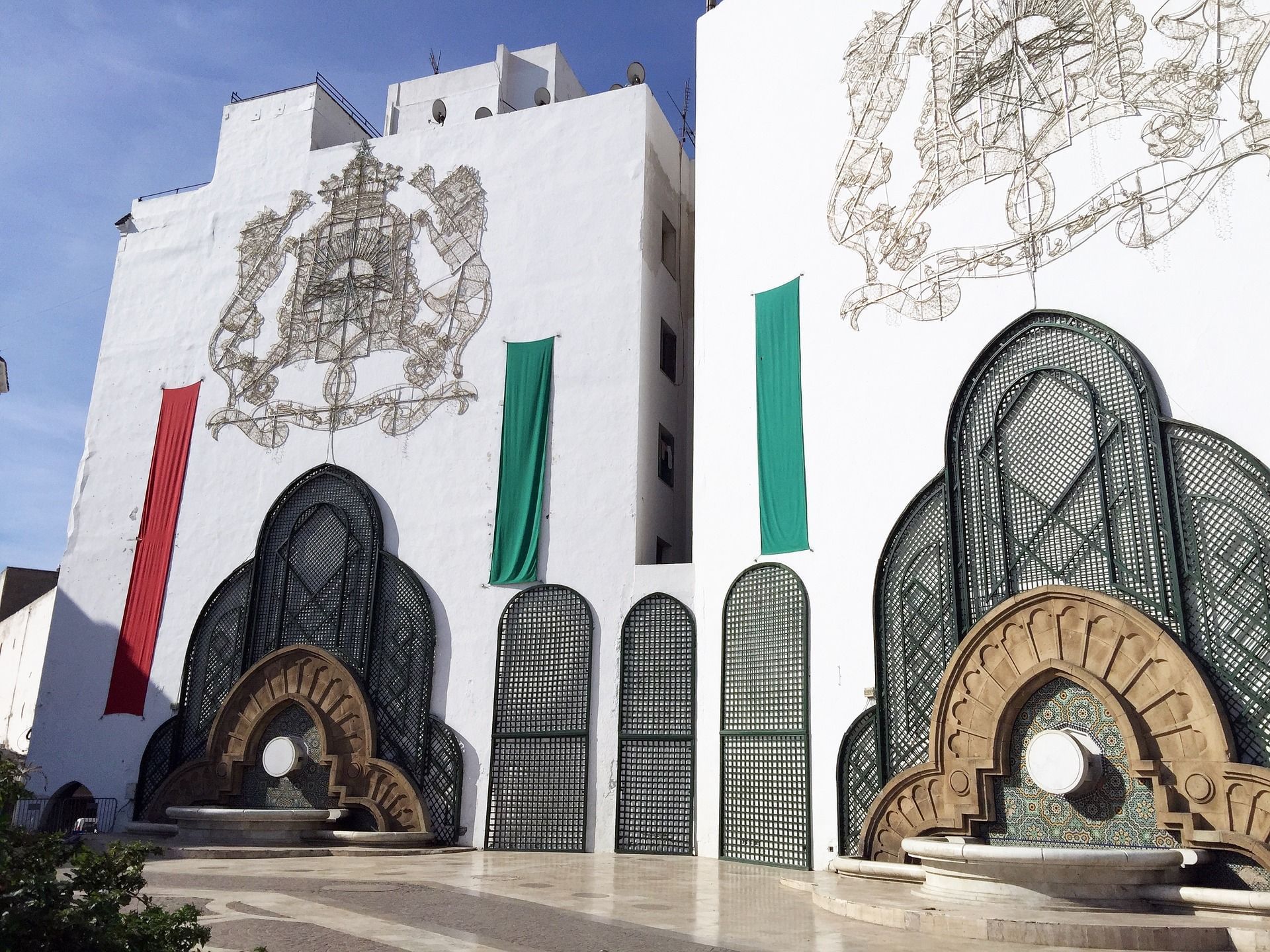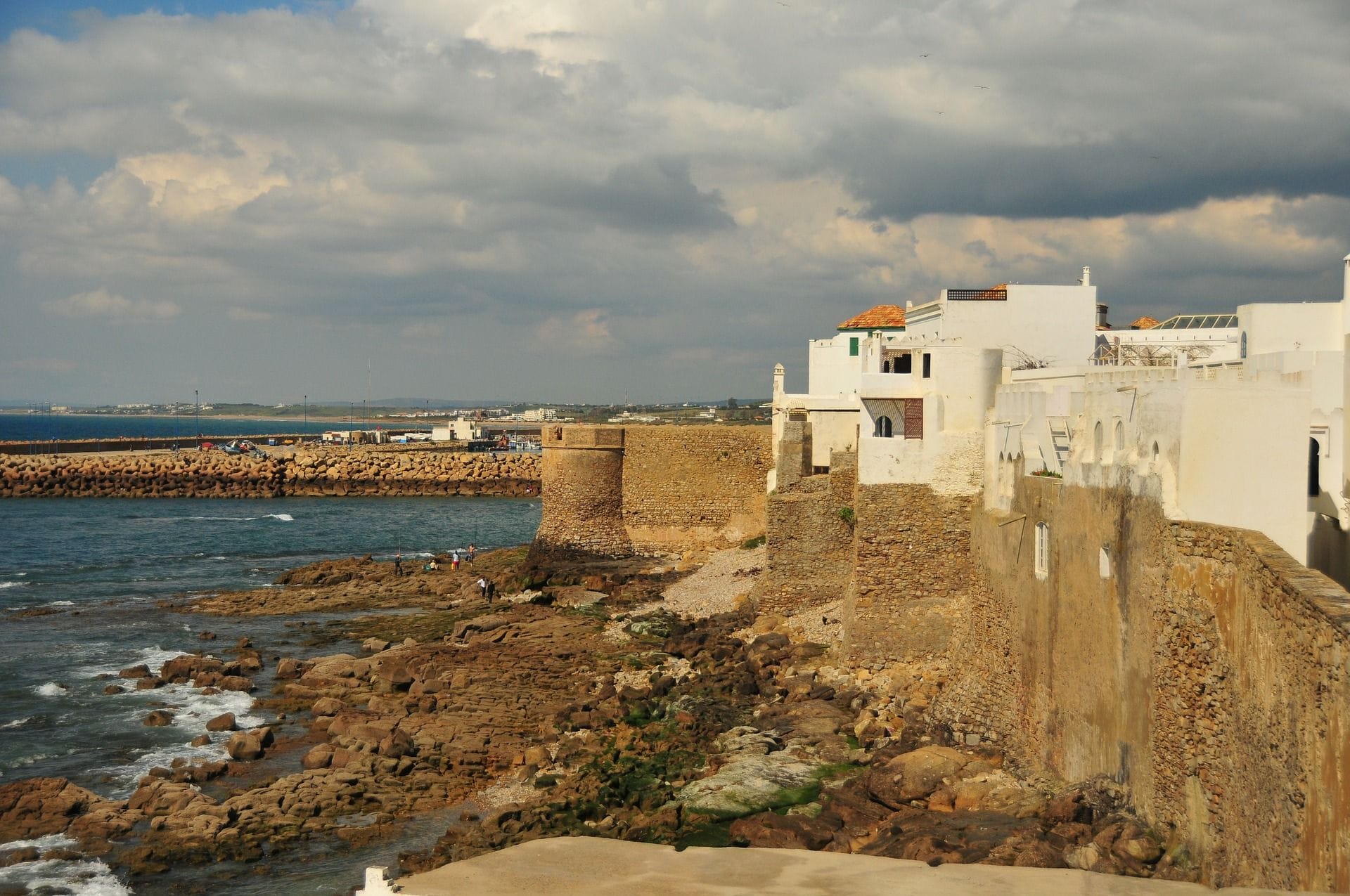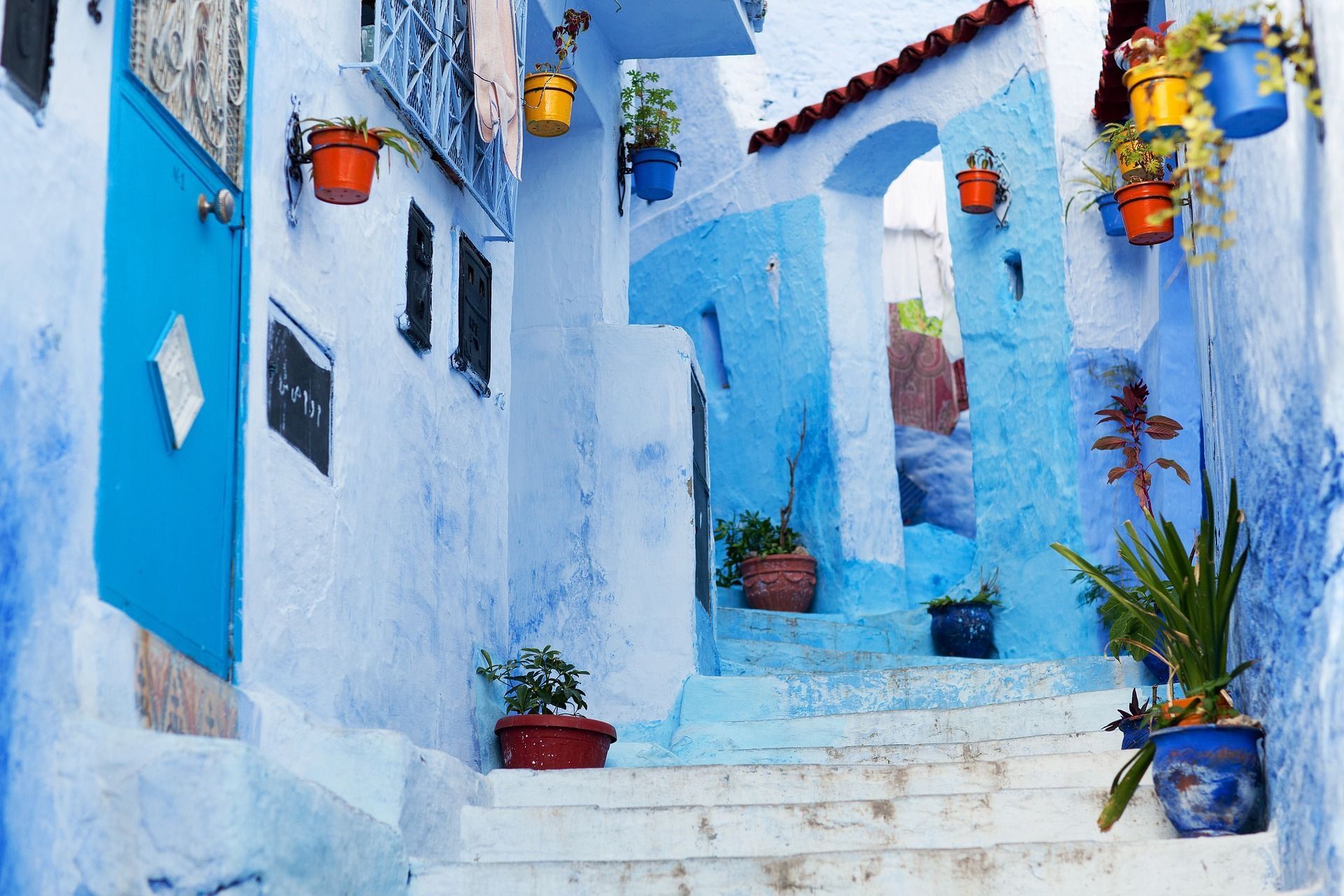 NORTH OF MOROCCO
North Of Morocco
Guaranteed departures from Tangier on Thursday and Saturday all year around.
Book Now! All our programs in up to 12 installments without interest
What is included in this package
3-nights accommodation in Tangier, according to your desired hotel category.
Visit of Chauen, Tetuan and Panoramic to Tangier and Asilah with official English-speaking tour guide.
All transfers as mentioned in this itinerary.
Tourist transport according to the number of participants as mentioned in the itinerary.
24/7 emergency phone line.
Daily Breakfast.
Taxes and Fees.
Not included & Optionals
Personal expences or tips.
International air tickets.
Optional Exclusive Suplement, one nigth accomodation in n Agafay desert camp, with private bathroom add in step 1/3
Mandatory Suplement for arrivals to the Casablanca o Marrakech Airport, add it step 1/3
Add extra nigths in Tangier in step 1, at the moment of make your reservation.

Check our

FAQs

for more information, including hotels in this package according to destination and category.
10% discount for groups of more than 10 travelers
Note: In case your arrival is at night, you may miss dinner as the restaurant closes at 10:30 p.m.
Customize it now
Easy and risk free. We will clear up your doubts!
We'll reply in less than 24hrs. Contact us Now!
Package Tour Itinerary: North Of Morocco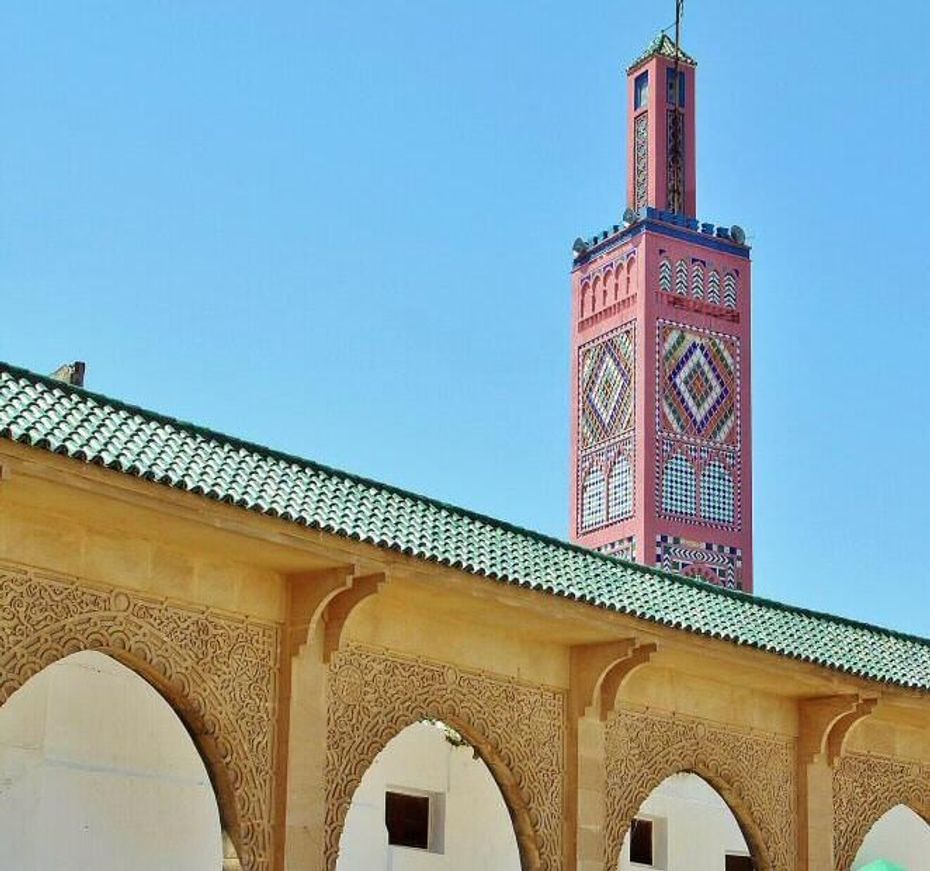 WELCOME TO TANGIER
Upon arrival at the Tangier airport, you will be received by a English-speaking assistant to provide you with all the necessary information for your stay in the city and accompany you in the transfer to the hotel in one of our private vehicles and help with the registration.
Tangier is considered a multicultural enclave of Muslim, Jewish and Christian communities. It has attracted the attention of many artists who lived or visited the city, especially after Delacroix who made the city an obligatory stop for artists looking for the colors and light that he showed in his paintings. Painters like Matisse and Francis Bacon, writers like Tennessee Williams, Samuel Beckett, Truman Capote and Paul Bowles or musicians like Igor Stravinski. Between 1940 and 1950 while the city was an international zone, it served as a refuge for artists, a party area for eccentric millionaires (Barbara Hutton and Malcolm Forbes), a meeting place for secret agents and all kinds of con men, an El Dorado for lovers of the good life.
In the afternoon panoramic tour of the city. Return to hotel, dinner and overnight.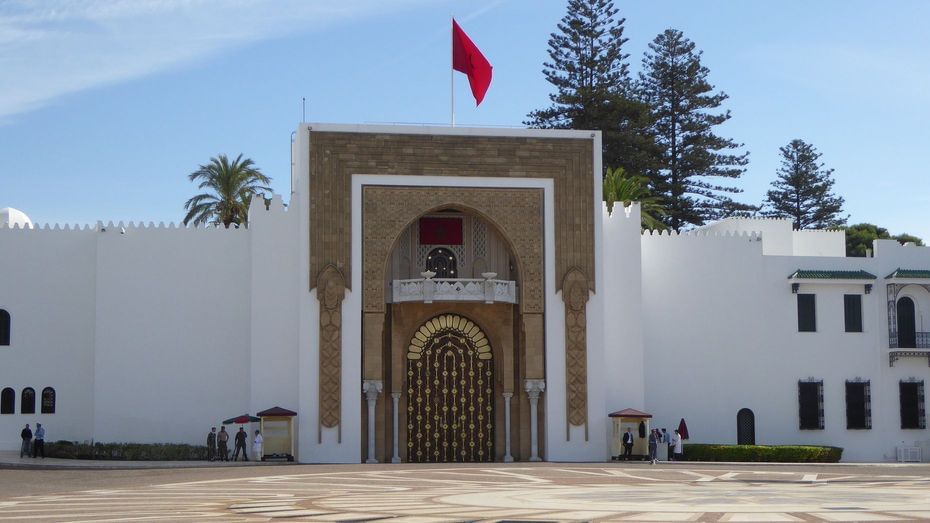 TANGIER - TETOUAN - ASILAH - TANGIER
After a tasty breakfast you will leave for Tetouan, the former capital of the Spanish protectorate in Morocco known as the "White Dove". It is the city with the most Andalusian features in the country, its architecture reminds us of that of many Andalusian towns. It was precisely the Muslims and Jews of Spain after the fall of Granada in 1492 who rebuilt the city. You will visit its medina and its walls, a World Heritage Site that has remained unchanged for hundreds of centuries.
Then you will go to Asilah, located on the Atlantic coast just 46 km from Tangier and where you will make a panoramic view of this beautiful city. In its convulsive history it was occupied by Phoenicians, Greeks, Carthaginians, Romans, Arabs (meeting point for merchants from southern Spain and neighboring regions, their scientific and cultural activities stood out with the appearance in the time of the Idrisids), Portuguese (the fortified and became the commercial center on the Saharan gold route). It is currently known for its long beaches of fine sand, international festivals, its forum and university. Its well-cared medina, the promenade and its fish restaurants stand out.
Return to Tangier to stay.
Tip Greca: Take advantage of the occasion to eat good fish in one of its restaurants.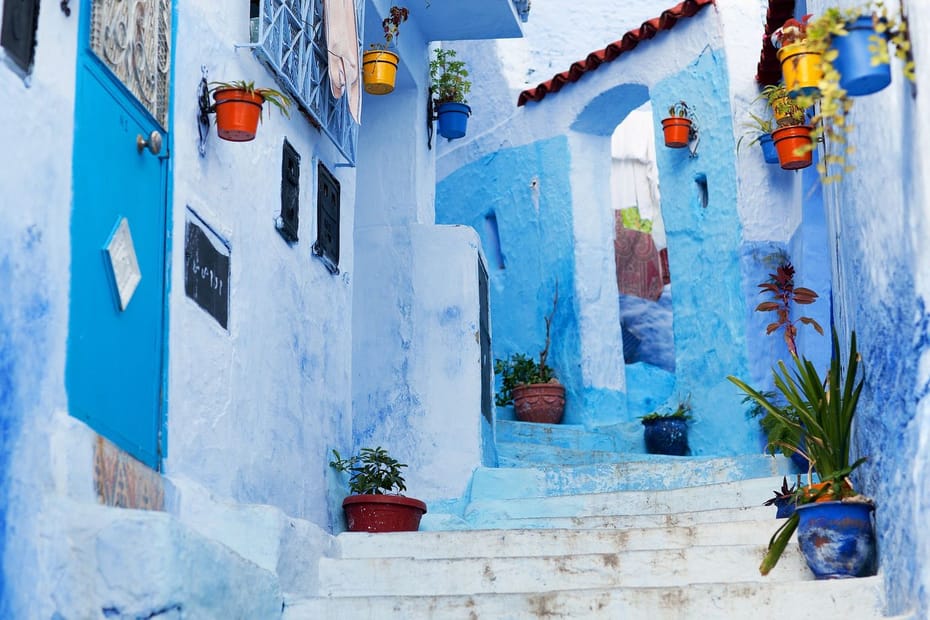 TANGIER - CHAUEN - TANGIER
After an exquisite breakfast you will go to the city Chauen, at the foot of the Rif. Its origin dates from the time of the reconquest of Granada, considered for centuries a sacred city forbidden to foreigners. They say that Chefchaouen means "Looking at the horns", referring to the two ridges that dominate the region. The Andalusian influence in the blue city is evident in its streets, its white houses with patios, gabled roofs and blue-painted windows. The city is divided into 2 parts: the modern city and the medina. Like any Moroccan city, the medina is at its heart and you have to cross one of its 7 gates to access it. Its most notable places of interest are: the Uta Al Hamman square, the Great Mosque, the Alcazaba, the laundries,...
Return to Tangier to stay.
Tip Greca: If you want to buy a djellaba, Chauen is a good place to buy the classic wool hooded one that the entire population wears in winter.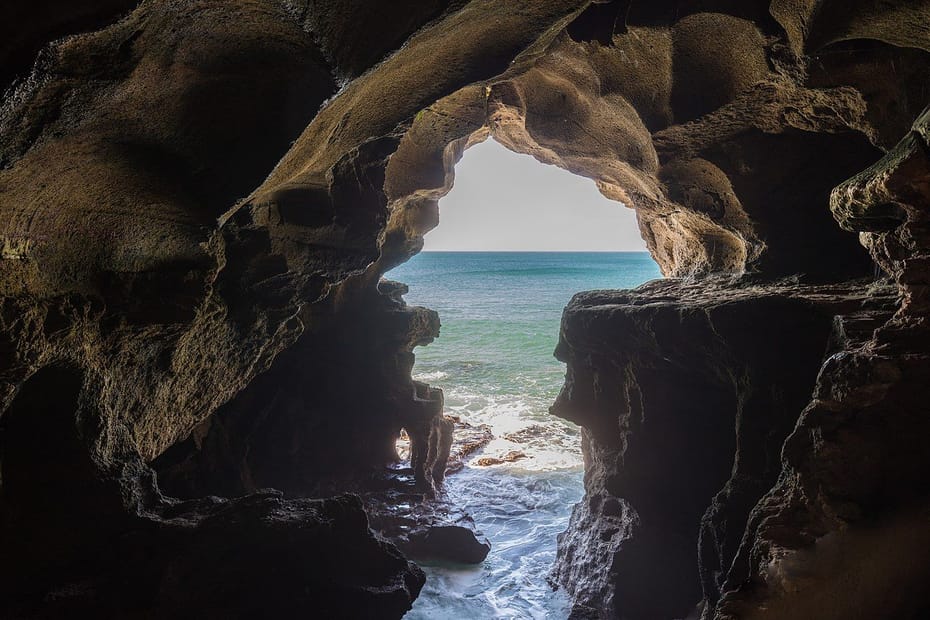 GOODBYE TANGIER
After an exquisite breakfast and the agreed time, transfer to the Tangier airport.
After spending some fantastic days with Greca, we hope to see you again to enjoy some wonderful moments that will remain forever in your memory. Have a good trip, or as you say yourself, Rihlat saeida!