Check Availability & Price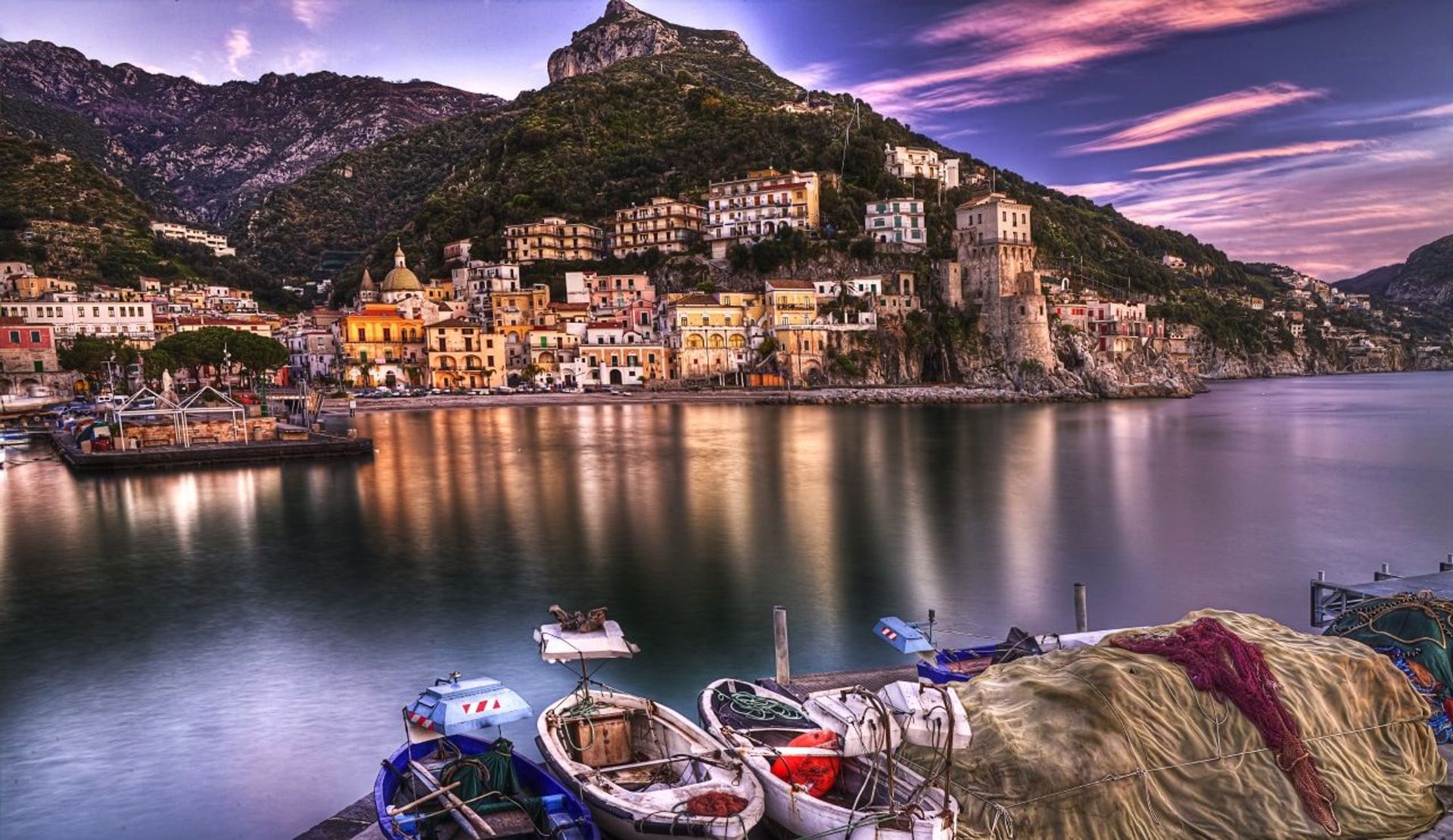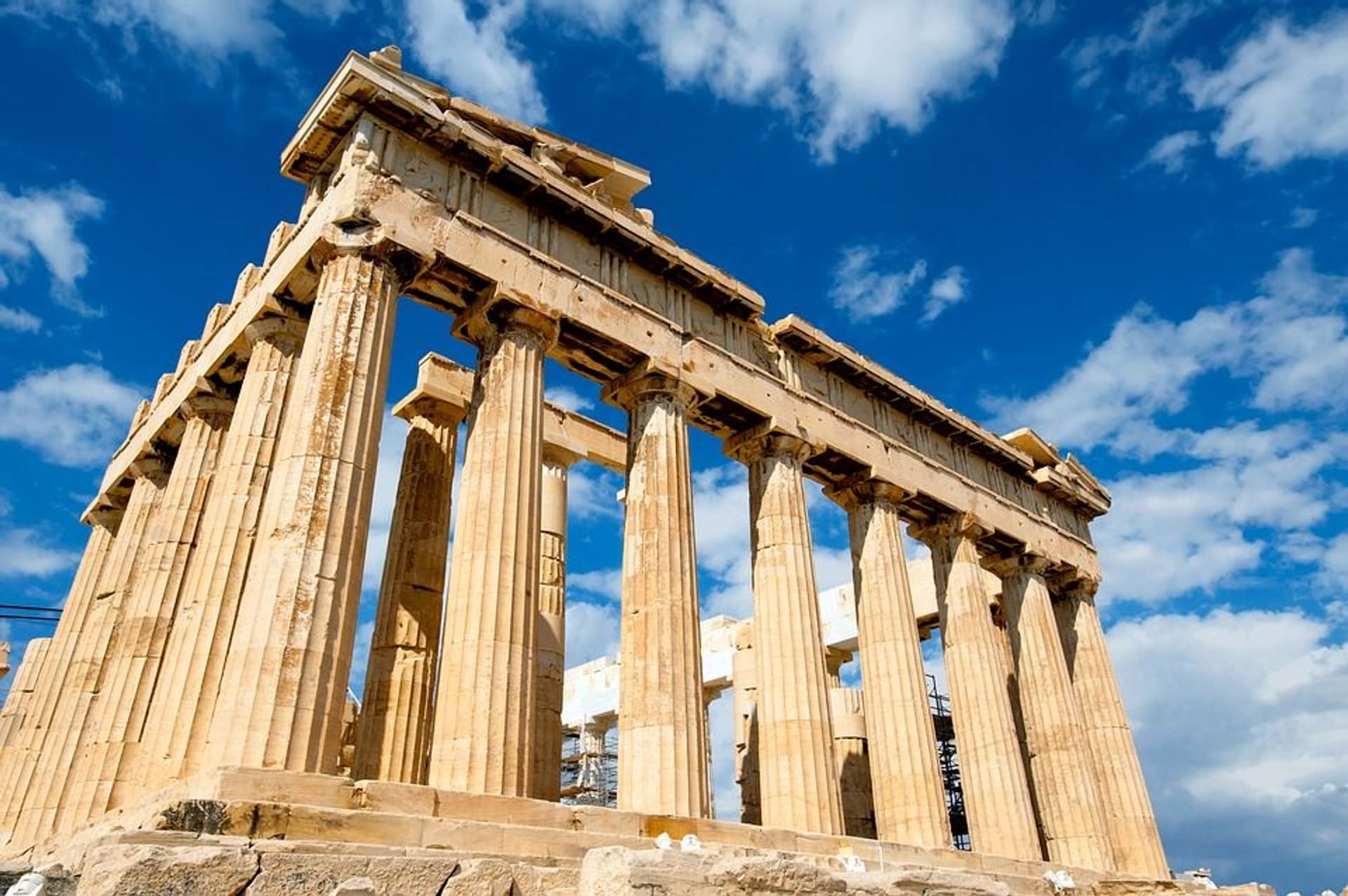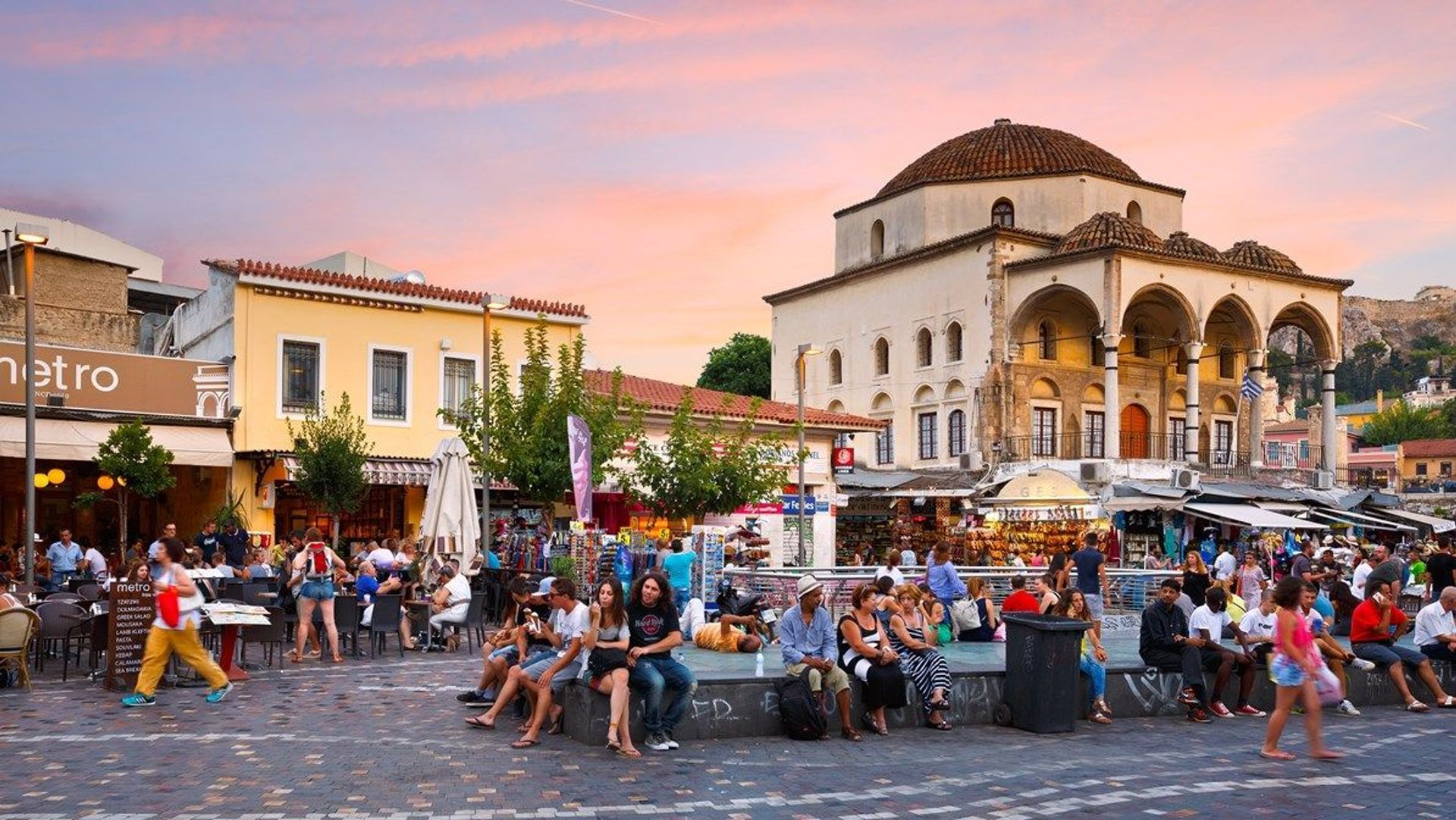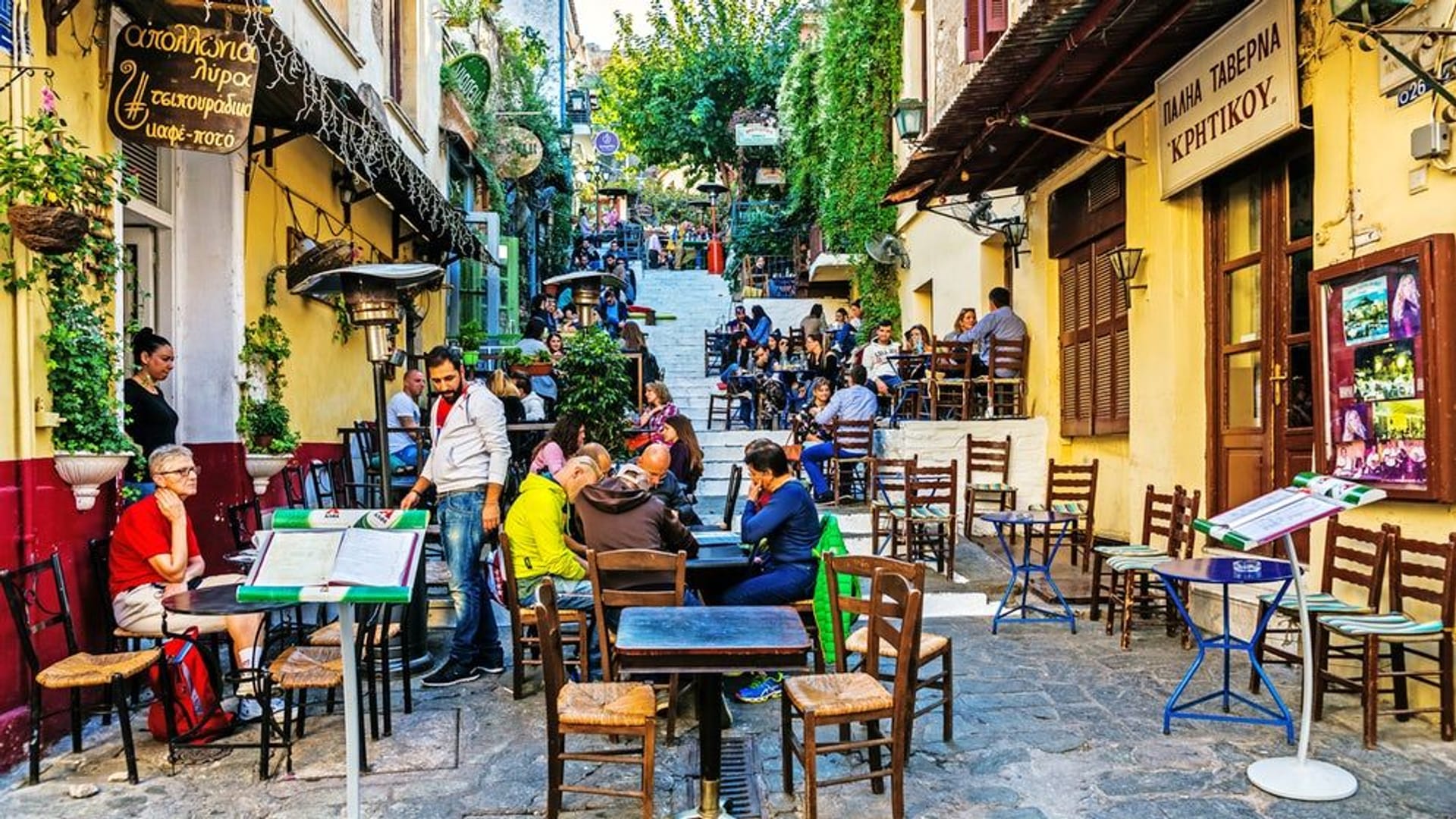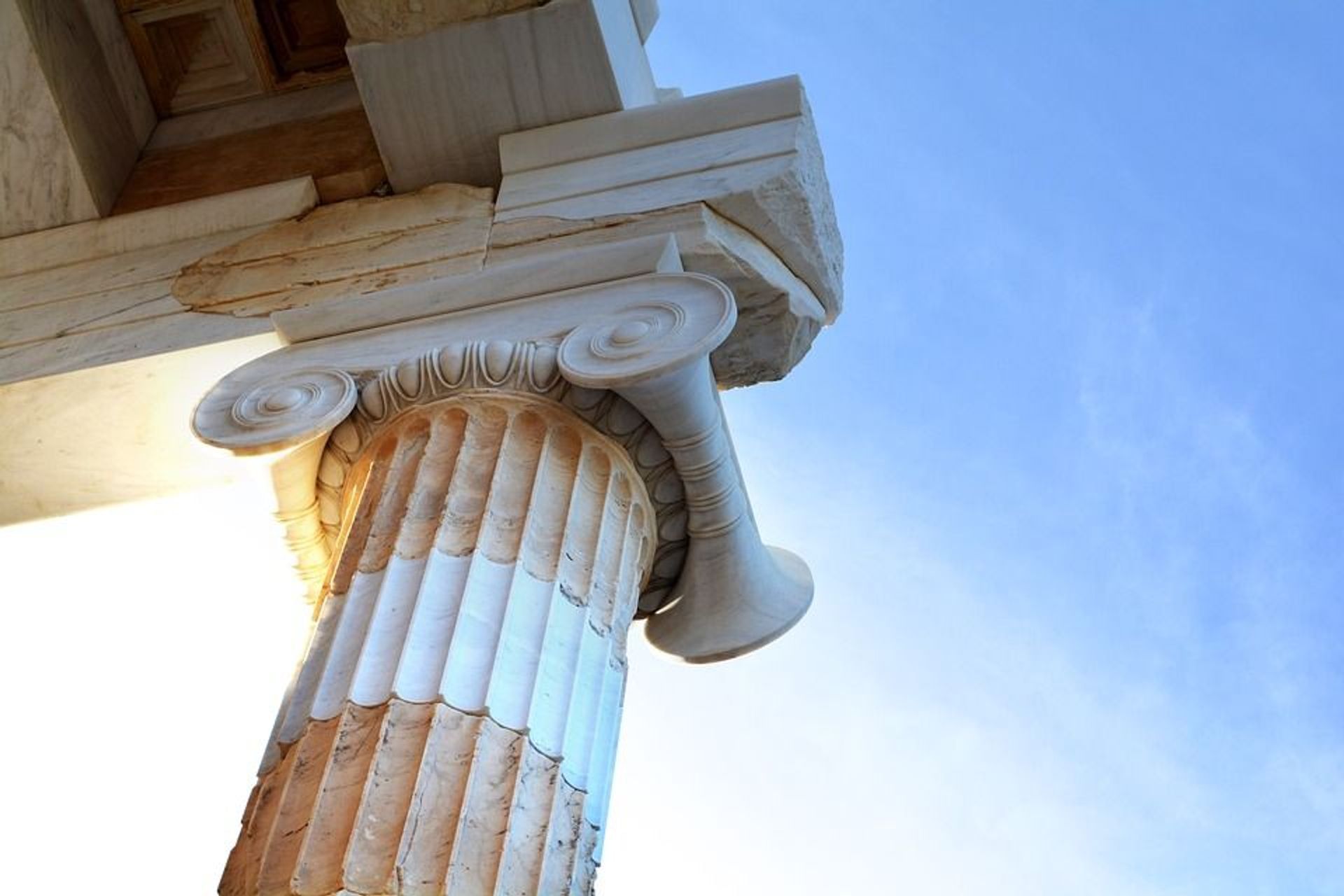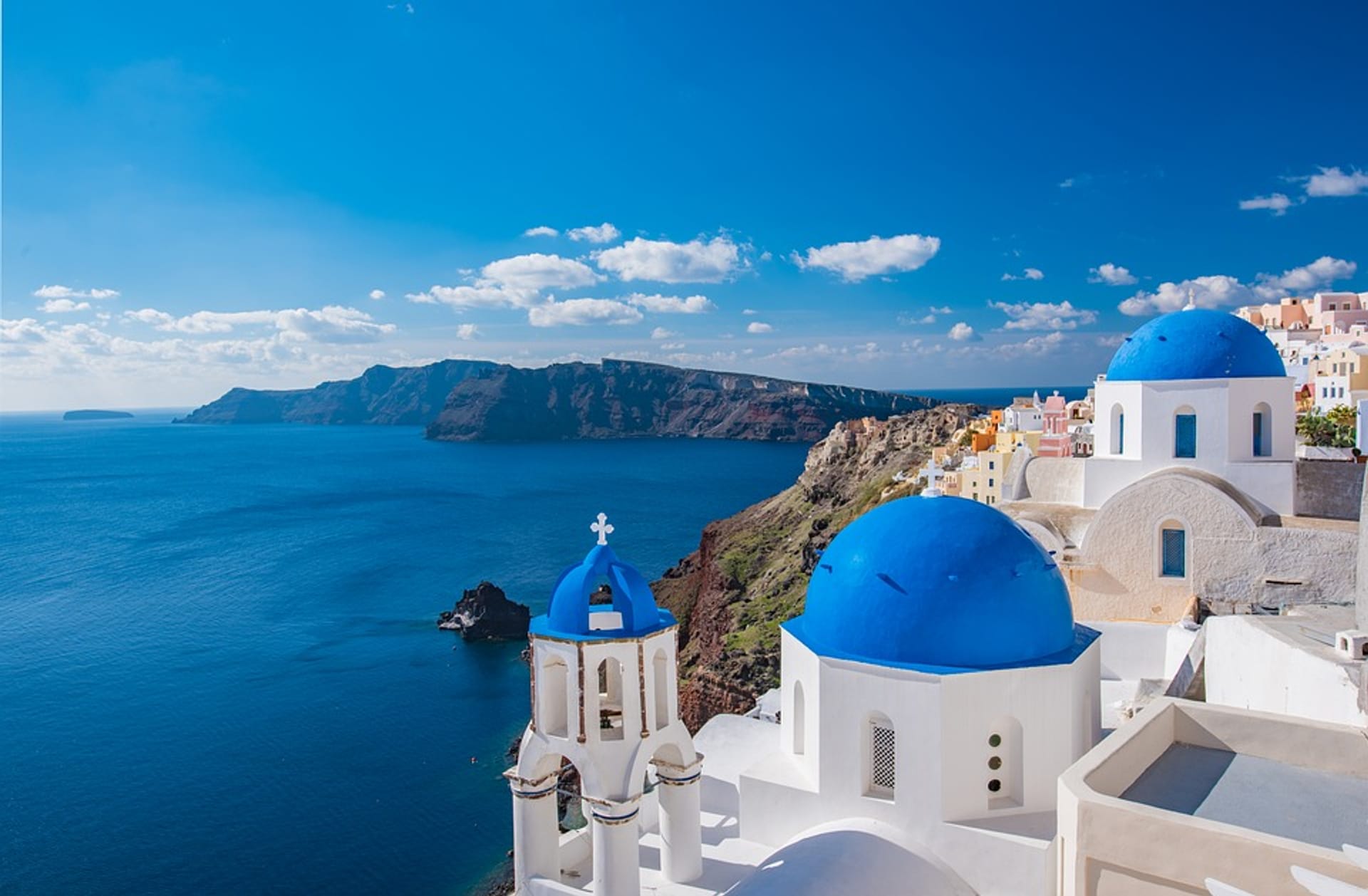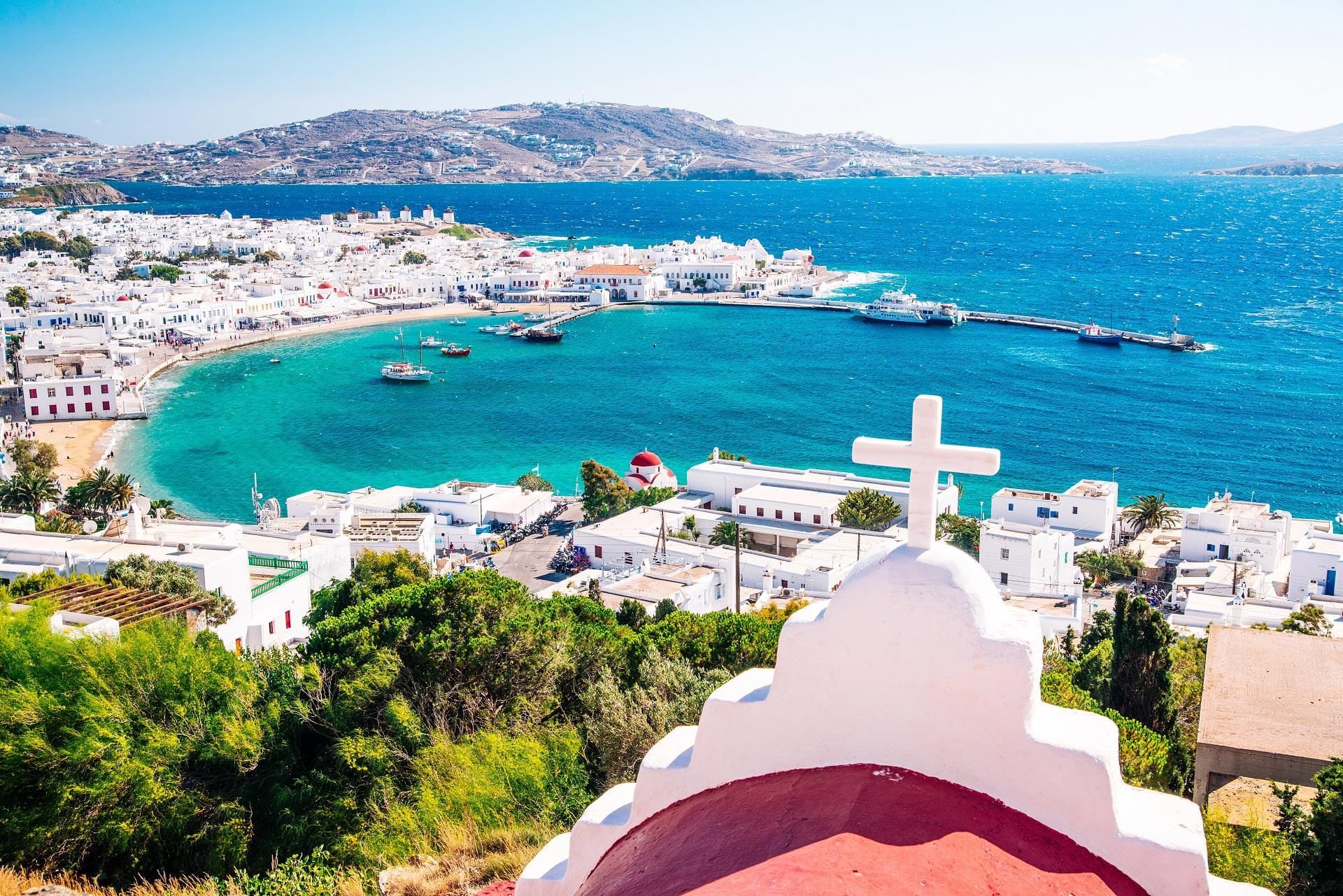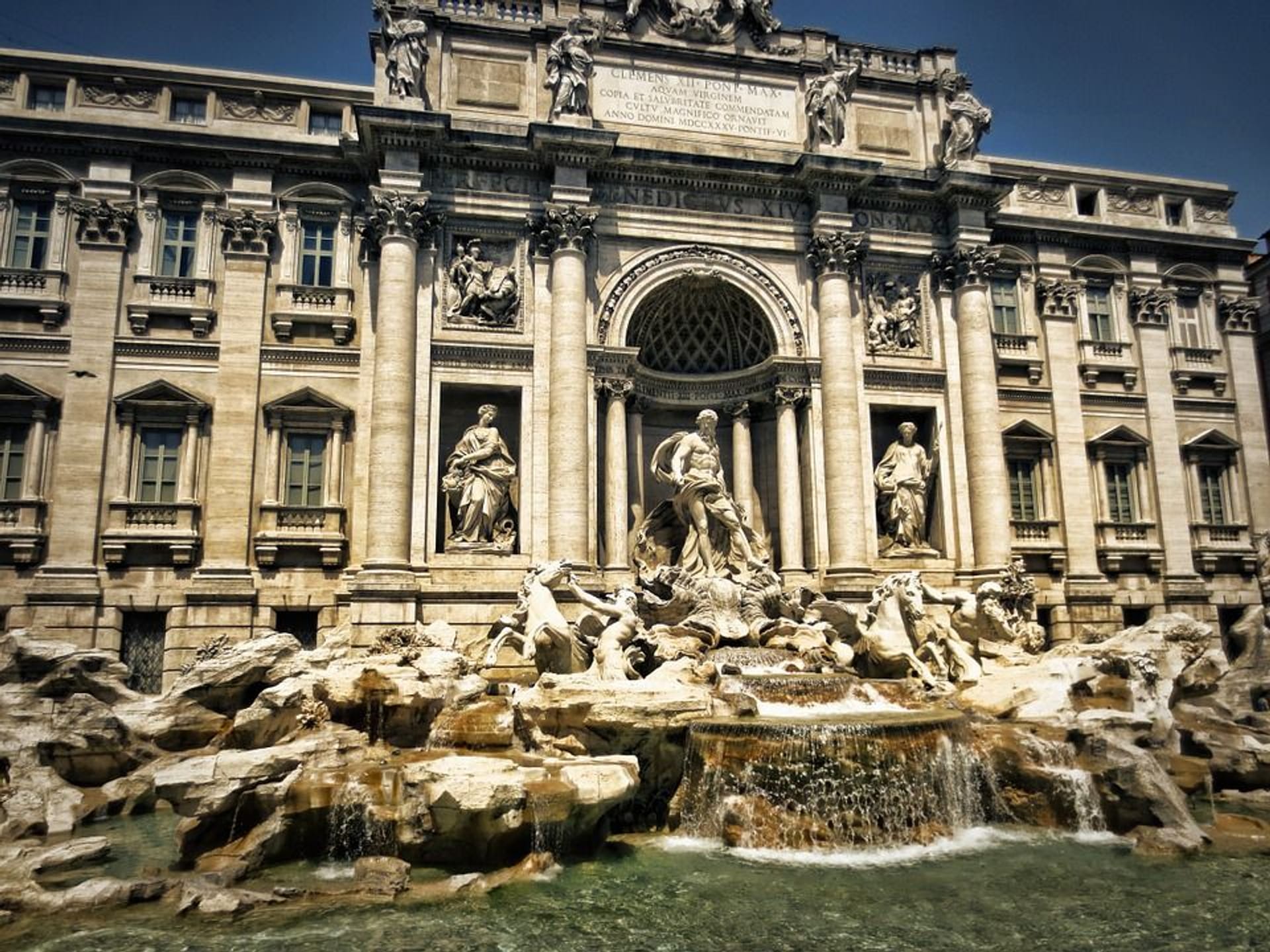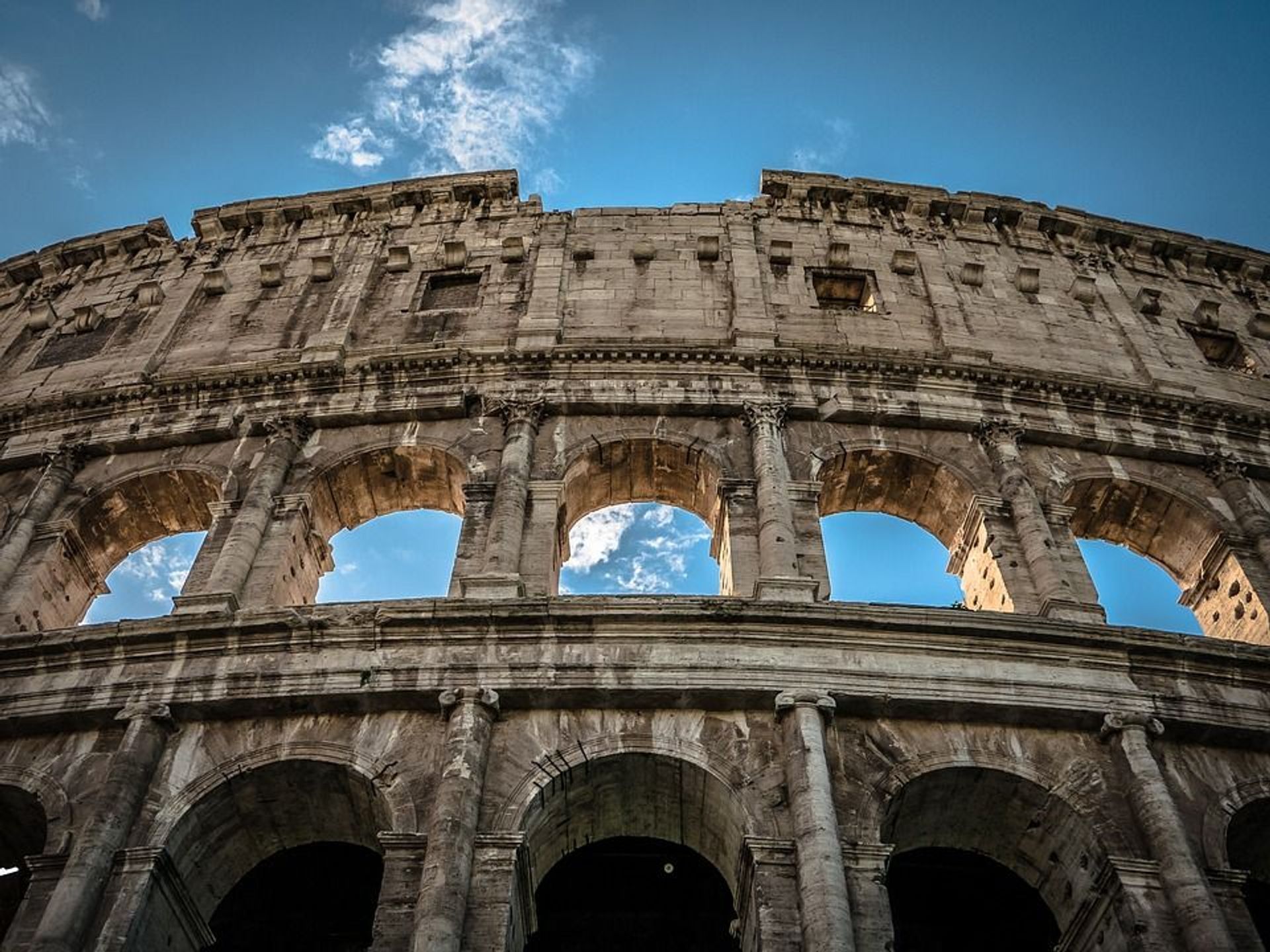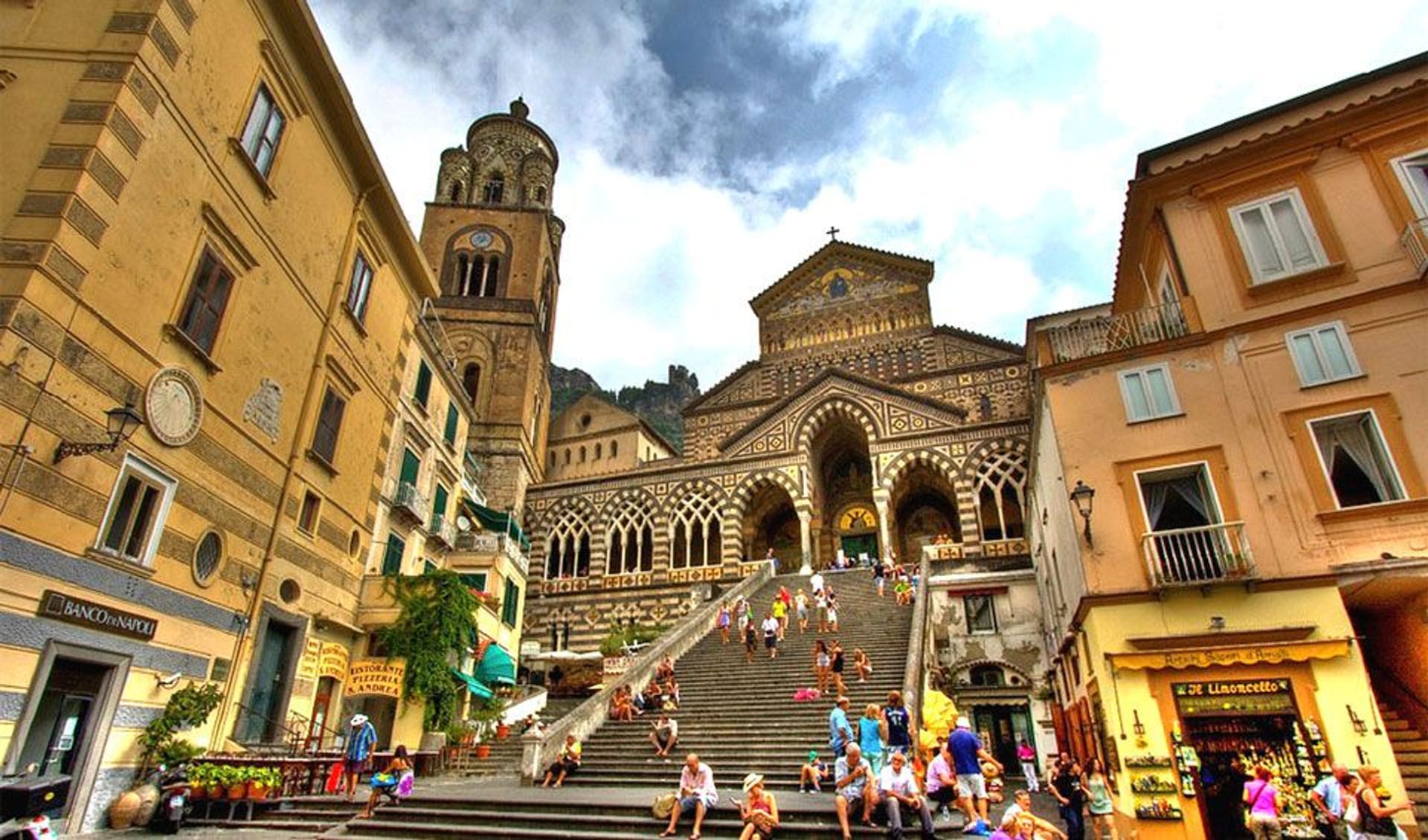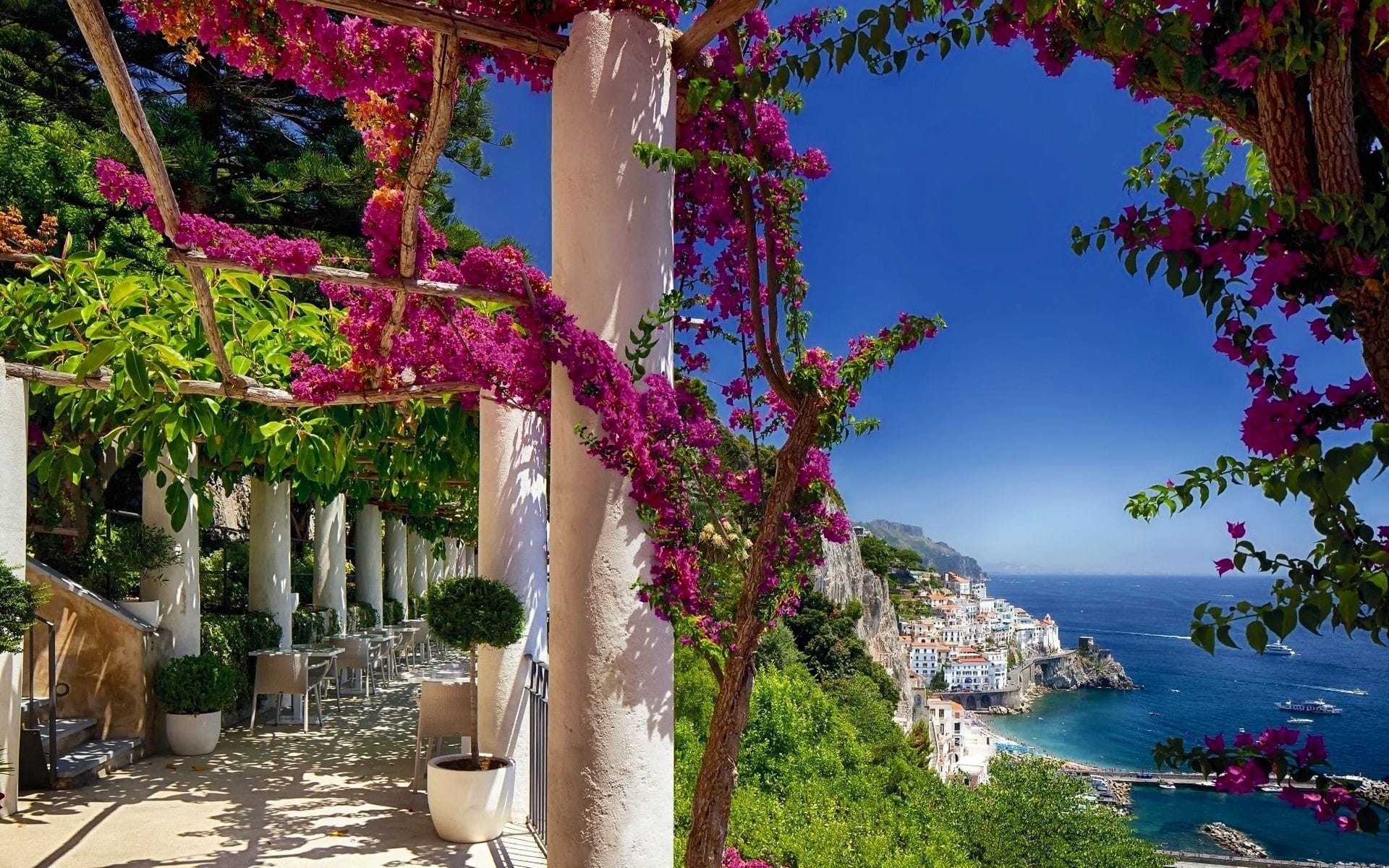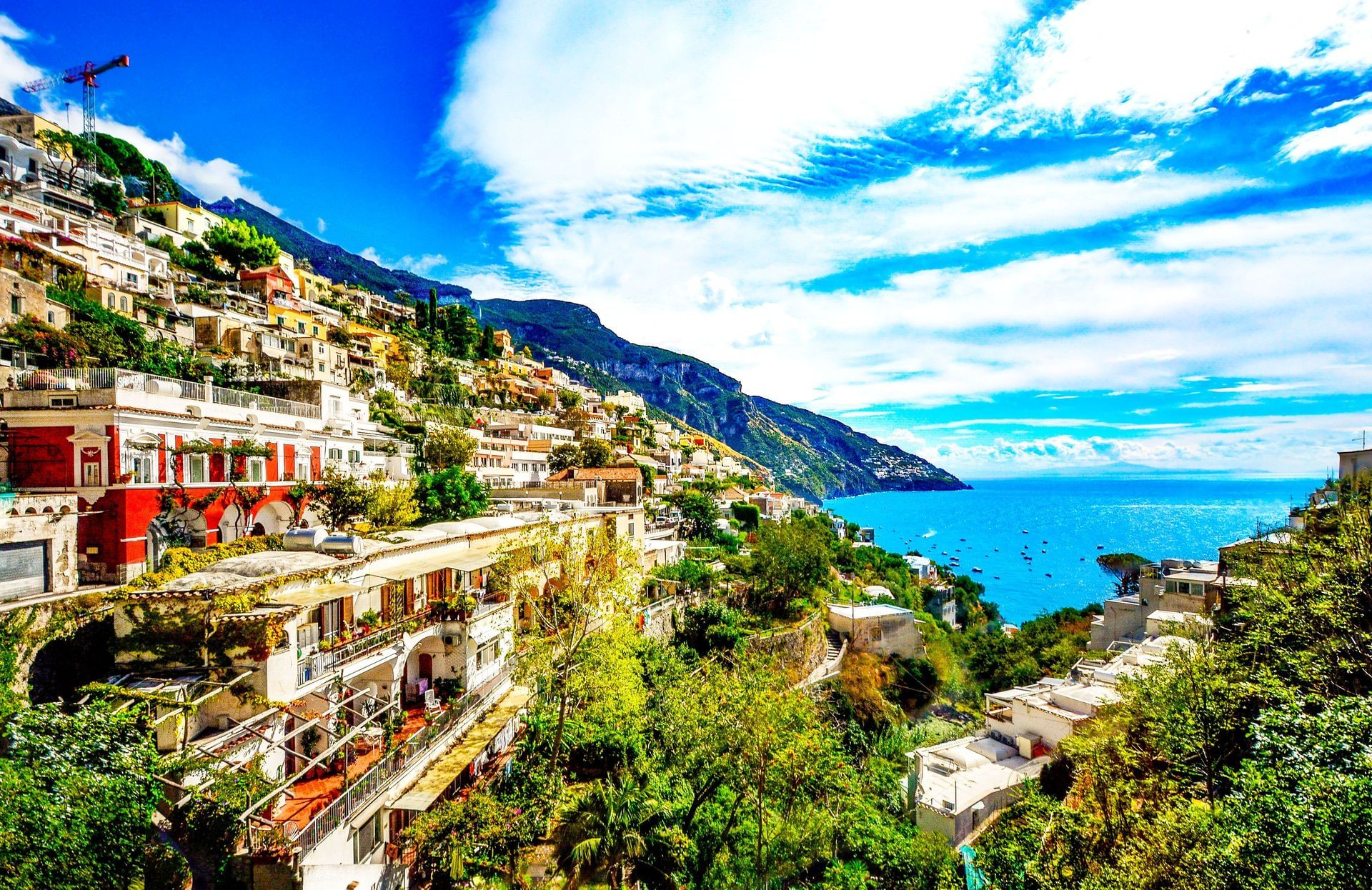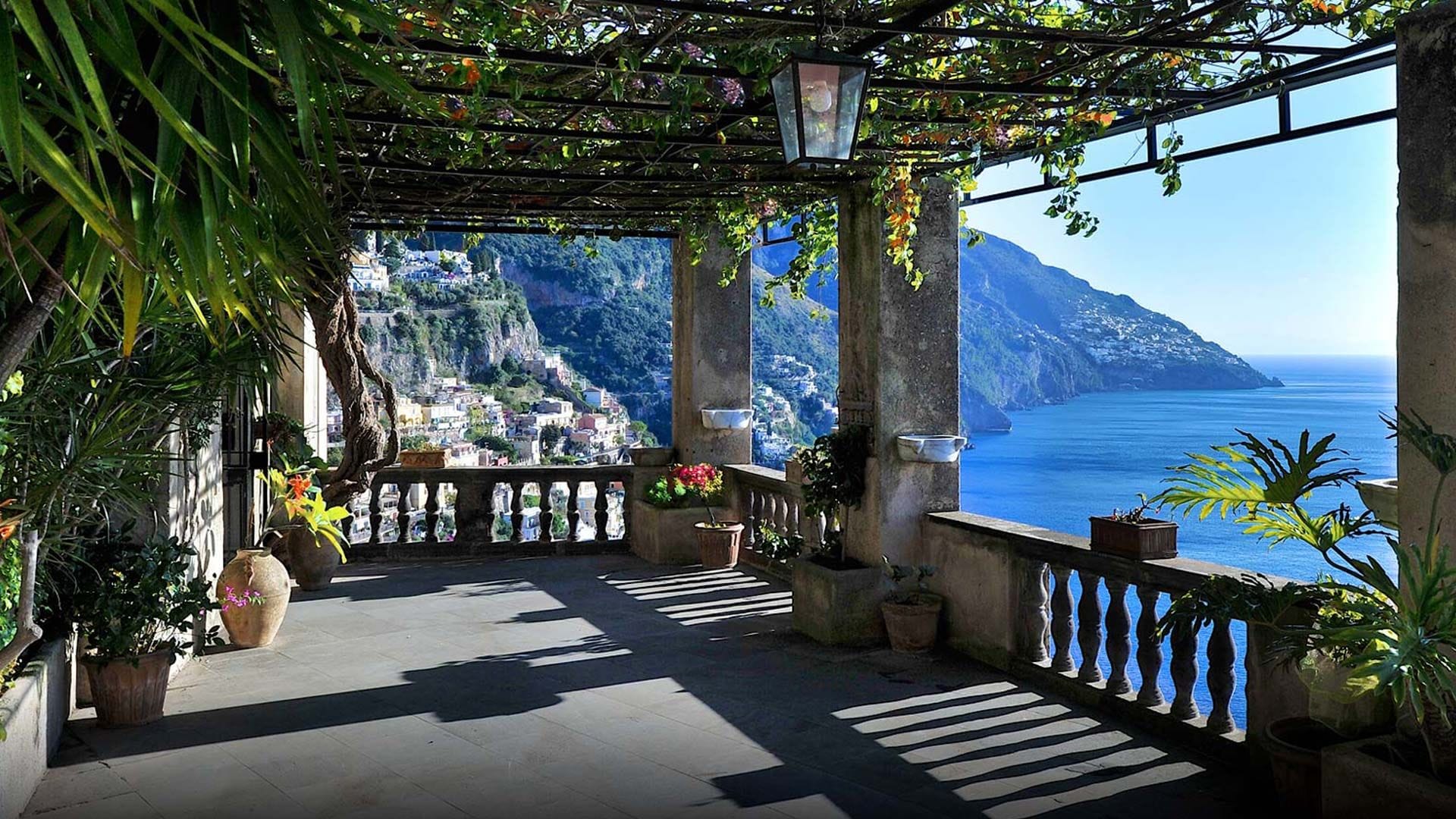 Athens, Greek Islands, Naples and Amalfi coast
Guaranteed daily departures from April to October
Book Now! All our programs in up to 12 installments without interest
What is included in this package
2-night accommodation in Athens.
2-night accommodation in Mykonos.
2-night accommodation in Santorini.
3-night accommodation in Rome.
2 nights accommodation in Sorrento.
2 nights of accommodation in Amalfi / Minori / Maiori / Ravello.
Half day visit of the city of Athens with an official English-speaking guide.
Guided night walking tour of Monastiraki, Plaka and Anafiótika.
Visit of Capri and The Blue Grotte with an official English-speaking guide.
Tickets included to archaeological sites visited during guided tours in Greece.
Ferry tickets with numbered seats Piraeus - Mykonos.
Fast ferry tickets with numbered seats Mykonos - Santorini.
High-speed train tickets Rome - Naples - Rome.
Flight tickets Santorini - Athens - Rome.
All necessary transfers, as mentioned in this itinerary.
24-hour assistance service in English.
Daily breakfast and 1 lunch.
Not included & Optionals
Personal expenses & Gratuities and hotel taxes.
Drinks during meals.
International tickets.
Add extra nights in Rome, Sorrento, Amalfi Coast, Athens, Mykonos and/or Santorini,

by clicking on "Customize your Program" or in step 1 of the reservation.

Add Fast ferry

by clicking on "Customize your Program" or in step 1 of the reservation.

Travel with absolute peace of mind by adding our cancellation and/or health insurance in step 1/3 of your booking.

Click on the FAQs for more information on hotels and rates
10% discount for groups of 10 travelers or more.
Customize it now
Easy and risk free. We will clear up your doubts!
We'll reply in less than 24hrs. Contact us Now!
Package Tour Itinerary: O Sole Mio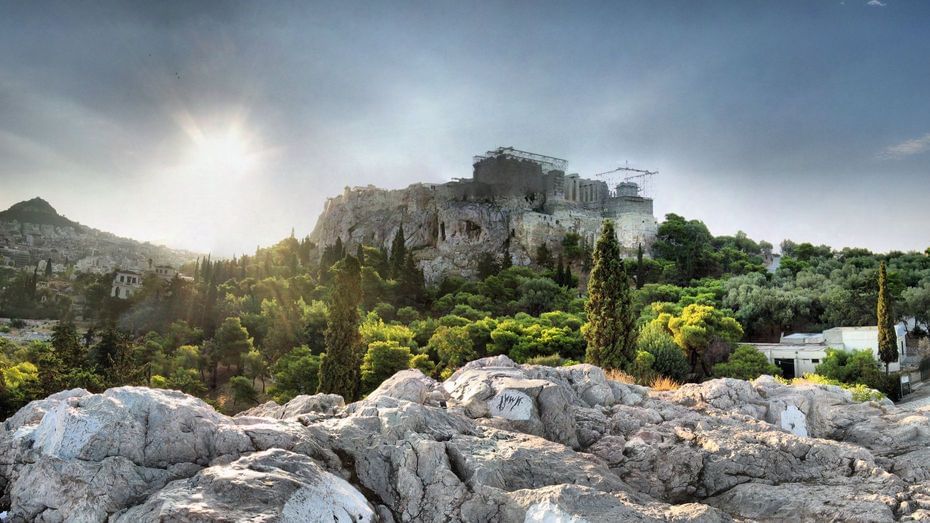 ATHENS - CRADLE OF CIVILIZATION
Upon your arrival in the mythical city of Athens, you will be greeted with a seamless transfer to your hotel in one of our vehicles, where your professional and friendly English-speaking driver will ensure your comfort and convenience throughout the journey.
Later in the afternoon, at an agreed time, our representative will meet you at the hotel to provide all the essential details of your trip. They will also offer a captivating presentation of the city, sharing insights into its everyday way of life. This is an excellent opportunity for you to ask any questions and have any doubts dispelled, ensuring a smooth and enjoyable experience throughout the rest of your trip.
You will have the remainder of the day free to relax and explore Athens at your own pace, taking in the sights, sounds, and flavors of this remarkable city.
Greca Tip: Extend your stay by adding more nights during Step 1 of 3 of your booking!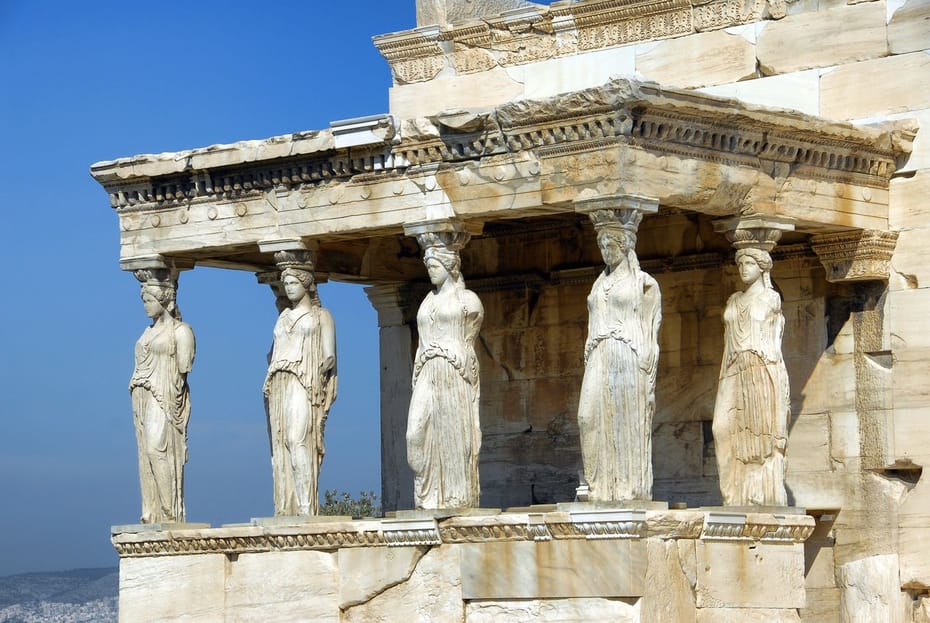 ATHENS SIGHTSEEING WITH ACROPOLIS, TEMPLE OF ZEUS, TRILOGY & ATHENS BY NIGHT
Begin your day with a delightful breakfast before embarking on our panoramic tour of the Athenian Neoclassical Center.
Prepare to be amazed as we visit iconic landmarks such as the Parliament, Tomb of the Unknown Soldier, University, Library, National Academy, Ilion Palace, Temple of Zeus, Hadrian's Gate, Panathenaic Stadium, and many more captivating sites. Our knowledgeable English-speaking tour guide will share fascinating insights into their rich history and significance.
Next, we'll make our way to the awe-inspiring "sacred rock", the magnificent Acropolis and the renowned Acropolis Museum. Rest assured, the entrance fees for both sites are included. After exploring these remarkable treasures, you'll have the choice to return to your hotel or venture into the charming and picturesque streets of Plaka for your own adventure.
In the evening, we've curated a guided walking tour through the enchanting districts of Anafiotika, Thissio, Monastiraki, and Plaka, showcasing the true beauty of the capital.
Greca Tip: Don't miss the opportunity to explore the delightful shops in Plaka, offering alluring items like ceramics, musical instruments, handmade jewelry, and specialty food shops overflowing with olives and spices. It's a shopper's paradise waiting to be discovered!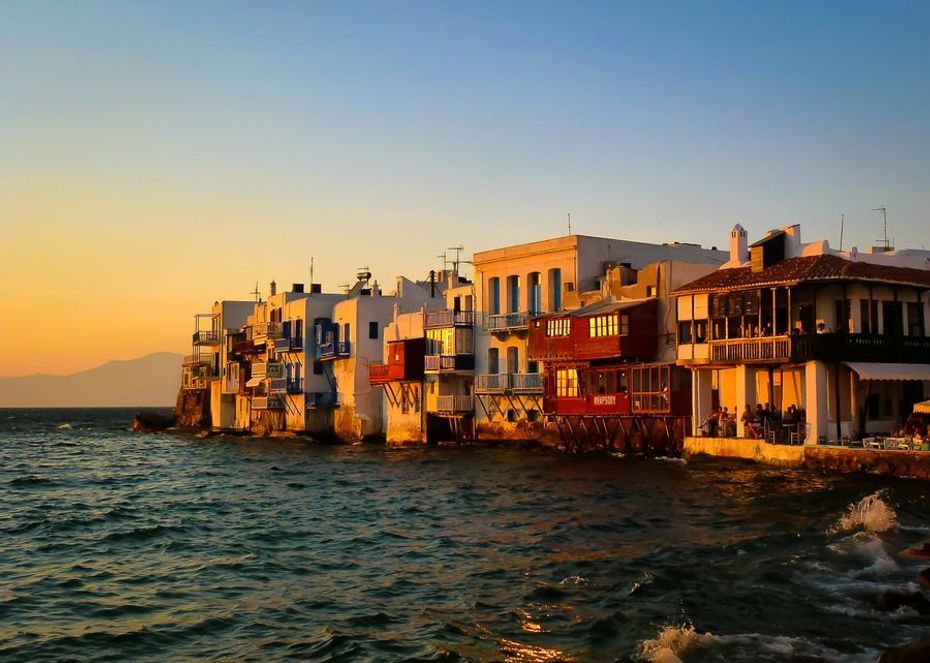 FROM ATHENS TO MYKONOS - NAVIGATING THE AEGEAN LIKE ODYSSEUS
Embark on an exciting journey as we transfer you to the vibrant port of Piraeus. From there, you'll set sail on a ferry bound for the famous island of Mykonos. Bask in the perfect timing of the crossing, enjoying the sun-drenched deck and immersing yourself in the captivating shades of the Aegean Sea.
Mykonos, known as the "heap of stones" or the "rocky place," holds a rich history. According to legend, it was named after Mykonos, the heroic son of King Anius of Delos. As you arrive on this cosmopolitan island, our friendly English-speaking representative will warmly welcome you. They'll assist with your hotel transfer and introduce you to the enchanting charms of Mykonos.
The remainder of the day is yours to unwind and embrace the laid-back island lifestyle. Immerse yourself in the unhurried pace embraced by the locals, allowing yourself to truly relax and soak in the beauty of Mykonos.
Greca Tip: For a swifter journey, consider selecting a fast ferry during the reservation process.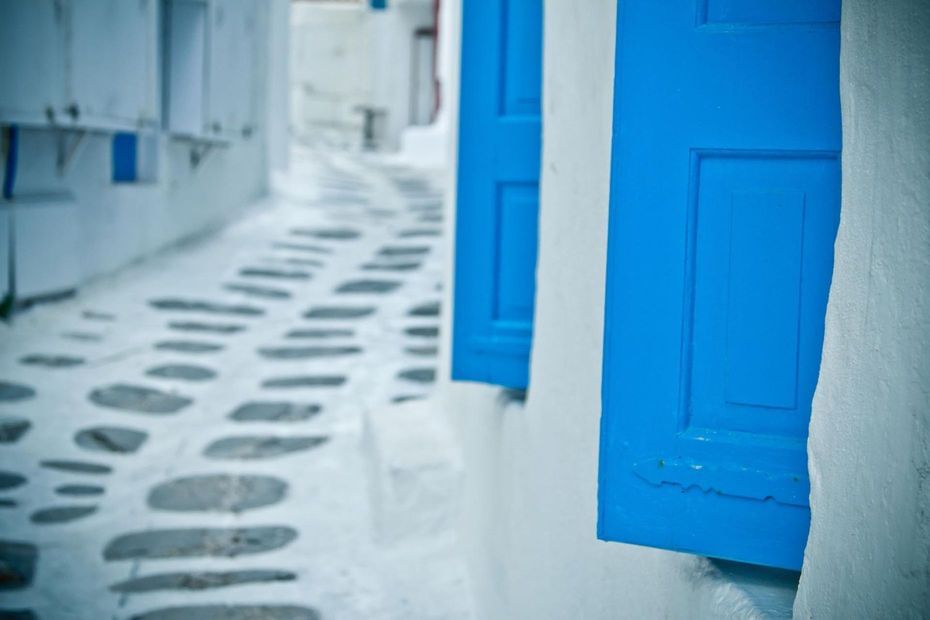 MYKONOS: RELAX, SUN, BEACH AND HISTORY
Free day to enjoy this magnificent island. Mykonos is the meeting point of the international "jet set", famous for its wonderful beaches, the dazzling shops and vibrant nightlife.
The island's cuisine is mainly Mediterranean, which means that vegetables and olive oil are an integral part of the daily menu, together with certain spices (oregano, basil ...) as well as fish and seafood dishes.
Just a short distance away by ferry, there is the historic island of Delos, which, according to Greek mythology, was the birthplace of Apollo and Artemis. This small island, inhabited since 3000 B.C., was one of the most important cultural centers of antiquity.
Greca Tip: We recommend hiring a car or a motorcycle to venture out on the island, experience the local customs and feel like a Mykonian too.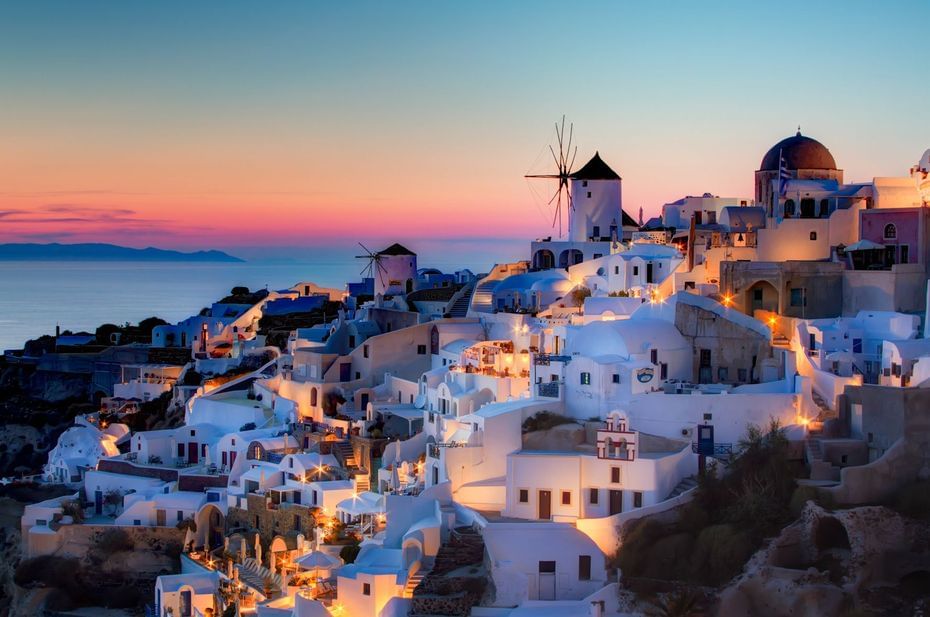 FROM MYKONOS TO MAGICAL SANTORINI
After a tasty breakfast, appreciating life like a Greek, we will pick you up at the agreed time, in one of our private vehicles, to drive you to the port, where you will continue on to your next destination, the island that is an inexhaustible source of inspiration, Santorini. As the ferry approaches the port, you will admire the capital city of Fira, with its white houses perched on the cliffside and facing the volcano.
Upon disembarkation, one of our English-speaking representatives will welcome you, escort you to your hotel and introduce you to some of the most outstanding features of this picturesque island. The rest of the day is free for you to wander through the narrow streets and become part of this amazing world.
Greca Tip: Sit back and enjoy one of the most beautiful sunsets in the world from one of the coffee shops in glamorous Oia.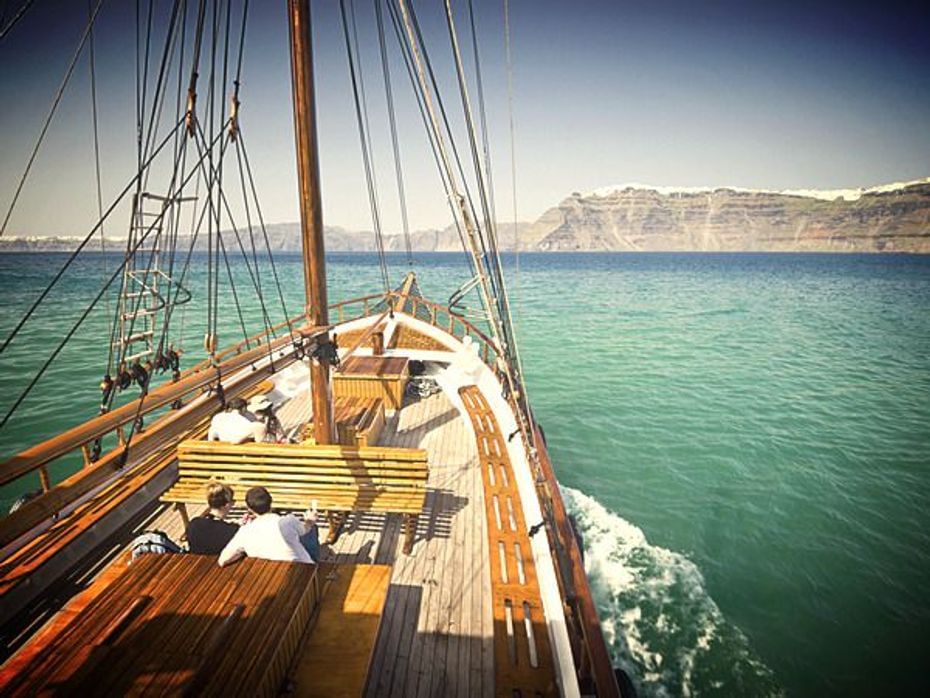 DISCOVERING SANTORINI, THE PEARL OF THE AEGEAN
Considered to be the lost continent of Atlantis, this is a free day for you and your companion to explore this magical island. Optionally, you can choose to go on a dazzling sailboat tour that comprises visits to the small islands inside the caldera, Nea and Palea Kameni, with the hot springs of green and yellow waters. All the time, the capital city of Fira will never be far away but will faithfully accompany us throughout the cruise tour.
Greca Tip: We also recommend you rent a vehicle in order to get to know more about this island, taste its wine and its excellent local cuisine.

GOODBYE SANTORINI - CIAO ROMA!
After a delicious breakfast and at the indicated time, our staff will transfer you to Santorini airport to embark on your flight to Rome.
Upon your arrival in the Eternal City, one of our vehicles will be waiting for you at the airport to welcome and transfer you comfortably and quickly to your hotel. The rest of the day is free for you to relax, or if you wish, you can begin enjoying Rome at your own pace.
Greca Tip: The best way to get around the narrow and pedestrian streets of the historic center of Rome is on foot.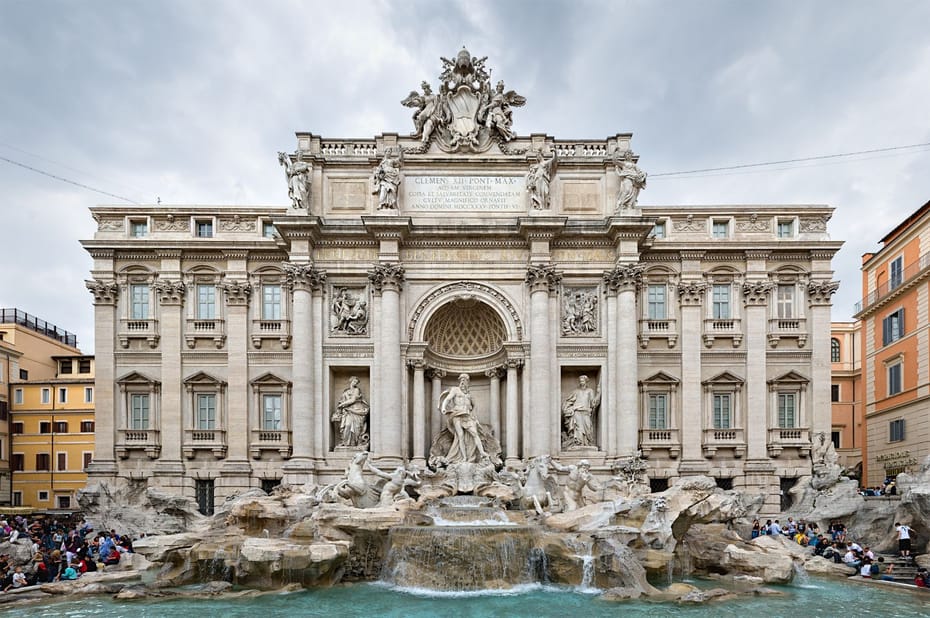 DO LIKE THE ROMANS DO
After enjoying a delightful breakfast, you'll have the entire day to explore Rome at your own pace. With countless options at your fingertips, you can choose to wander around on foot, visit magnificent monuments, indulge in shopping, or savor the local cuisine, which offers a wide array of pasta, vegetable, meat, and fish dishes.
Rome holds a special place as the epicenter of the Catholic religion and boasts the highest concentration of historical and architectural treasures in the world. In 1980, Rome, along with the extraterritorial properties of the Holy See within the city and the Basilica of Saint Paul's Outside the Walls, was rightfully inscribed on the UNESCO World Heritage list.
Greca Tip: If you wish, you can opt to visit the Colosseum either in the morning or the afternoon. Simply select your preference during Step 1 of the reservation process.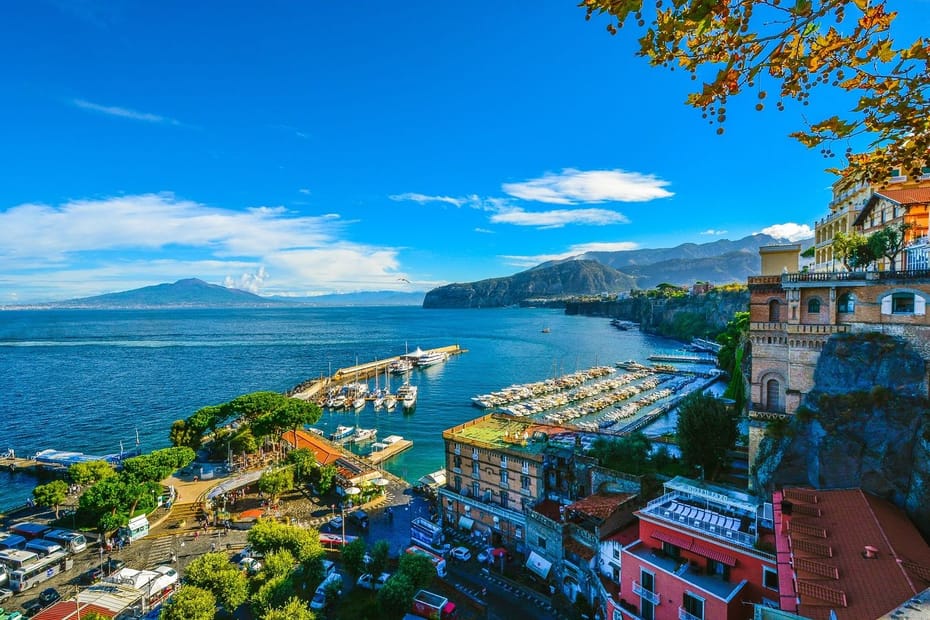 ARRIVEDERCI ROME! NAPLES - SORRENTO
Early in the morning and after a tasty breakfast, you will have to get to Rome Termini to your own to take the train to Naples, the gateway to southern Italy.
Once in Naples, our transfer will wait for you at the station to continue the way to Sorrento.
Sorrento is a coastal city in southwestern Italy, facing the Gulf of Naples on the Sorrentine Peninsula. Perched on cliffs that separate the city from its busy marinas, it is famous for its panoramic views of the sea and Piazza Tasso, a square lined with cafes. The historic center is a maze of narrow passages home to the Chiesa di San Francesco, a 14th-century church with a serene cloister.
Tip Greca: Remember to bring a bottle that you can refill at the drinking fountains - drinking water fountains are availabale throughout Italy.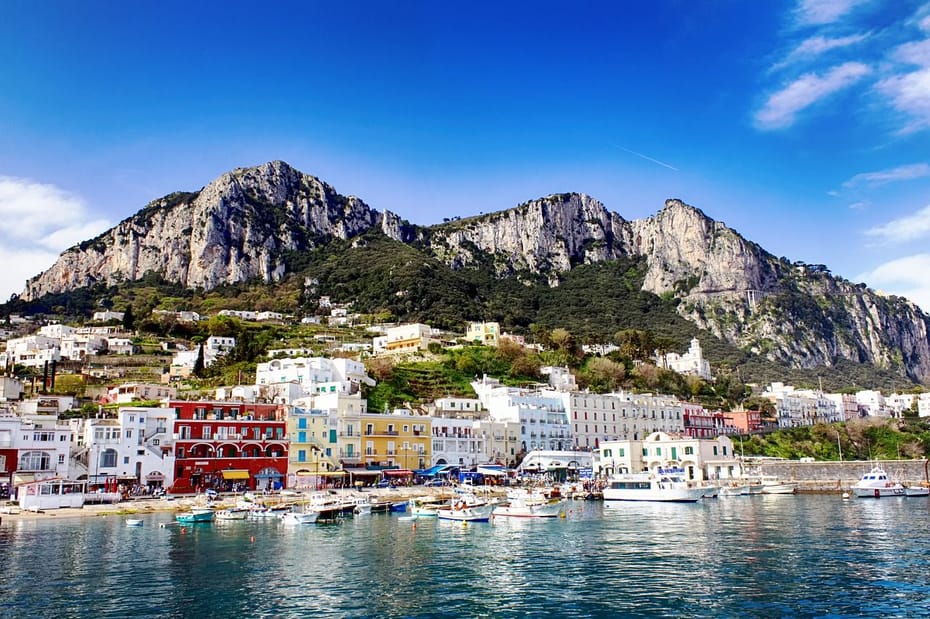 SORRENTO - CAPRI AND THE BLUE GROTTO - SORRENTO
After breakfast, we will have to go to the port to embark on a short but magical sailing excursion to the well-known Island of Capri, chosen as a vacation destination by the Roman upper class since ancient times. During the sailing we will also visit, if weather conditions are good, The Blue Grotto that is one of several sea caves worldwide that is flooded with a brilliant blue or emerald light.
Capri is an island in the Bay of Naples in Italy, famous for its rugged scenery, exclusive hotels and commerce, from designer fashions to limoncello and handmade leather sandals. One of its best-known natural sites is the Blue Grotto, a dark cavern where the sea shines with an electric blue color, the product of sunlight passing through an underwater cave. In the summer, Capri's spectacular cove-lined coastline attracts many yachts
Greca Tip: Please note that since 2019 tourists are banned from carrying plastic to the island of Capri in order to protect the coastline.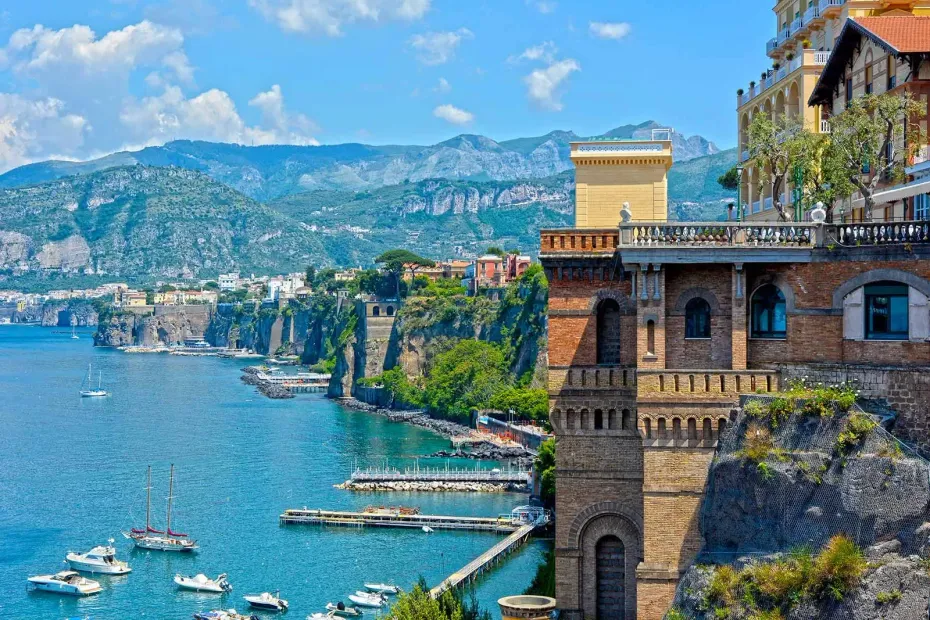 FROM SORRENTO TO THE AMALFI COAST
After a delicious breakfast in your hotel, at 11:30 am you will be transfer to the beautiful Amalfi coast.
Amalfi was founded in the year 830, the maximum splendor of the city came during the 9th century when it was part of one of the four Italian Maritime Republics. At this historical moment, the navigation rules were governed by the so-called Amalfi Tables, the oldest marine code in the world
Greca Tip: The ideal is to get lost in the narrow streets and squares to enjoy all the history from any of these beautiful cities.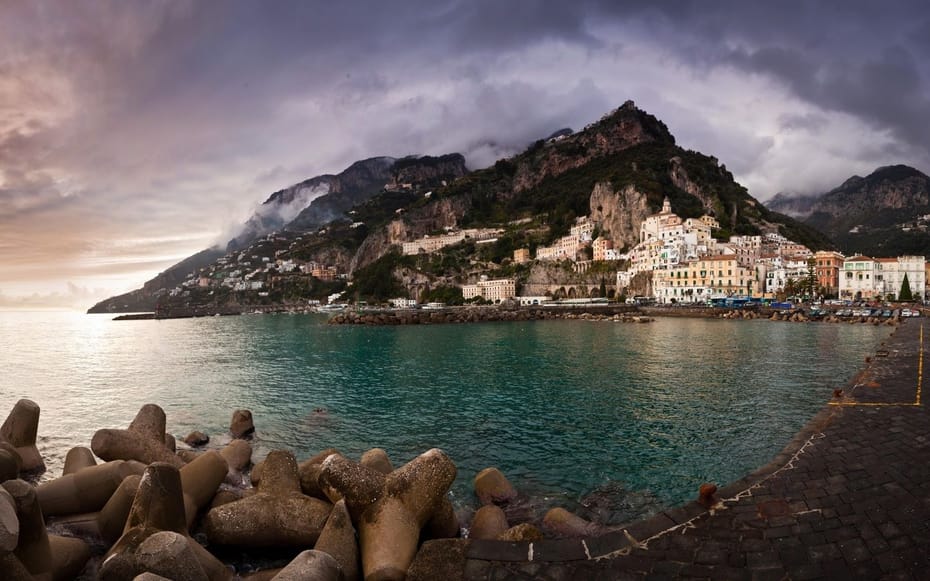 FREE DAY IN THE AMALFI COAST
After an exquisite breakfast, you will have free time to explore the town that was a trading superpower in the middle ages.
The Amalfi Coast is a 50 km stretch of coastline along the southern edge of Italy's Sorrento Peninsula, in the Campania region. It is a popular vacation destination with vertical cliffs and a rugged shoreline with small beaches and pastel-colored fishing villages. The coastal path from the port city of Salerno to Sorrento over the cliffs passes grand villas, terraced vineyards and cliff-top lemon groves
At night you will have a good rest at your hotel.
Greca Tip: Today you can walk around, eat arancini, pizza and freshly battered and deep fried calamari or enjoy a refreshing swim in the crystal clear waters of nearby beaches.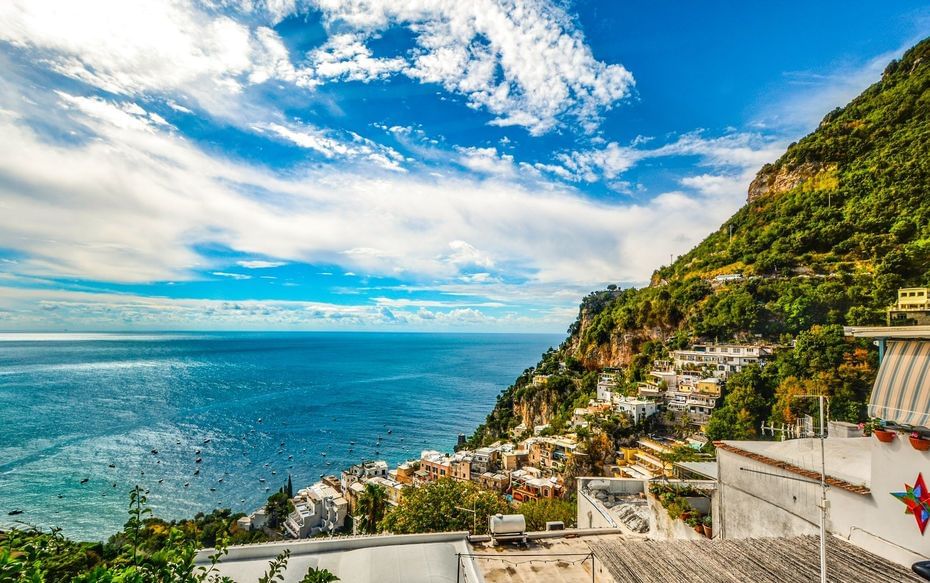 AMALFI COAST - NAPLES - ROME
Following our delightful breakfast, you will have leisure time until 3:00 PM. You can do some shopping or simply continue to relax and marvel at the remarkable history of this ancient seafaring town. Amalfi has been a prominent tourist destination since the time of the Roman Empire, renowned for its significance during the era of emperors and conquests.
Later, you will be transferred directly to Naples, where your train journey back to Rome will commence. You can expect to arrive at Roma Termini station around 7:00 PM.
Greca Tip: Don't miss out on trying the scrumptious lemon-flavored gelato, a specialty of this region.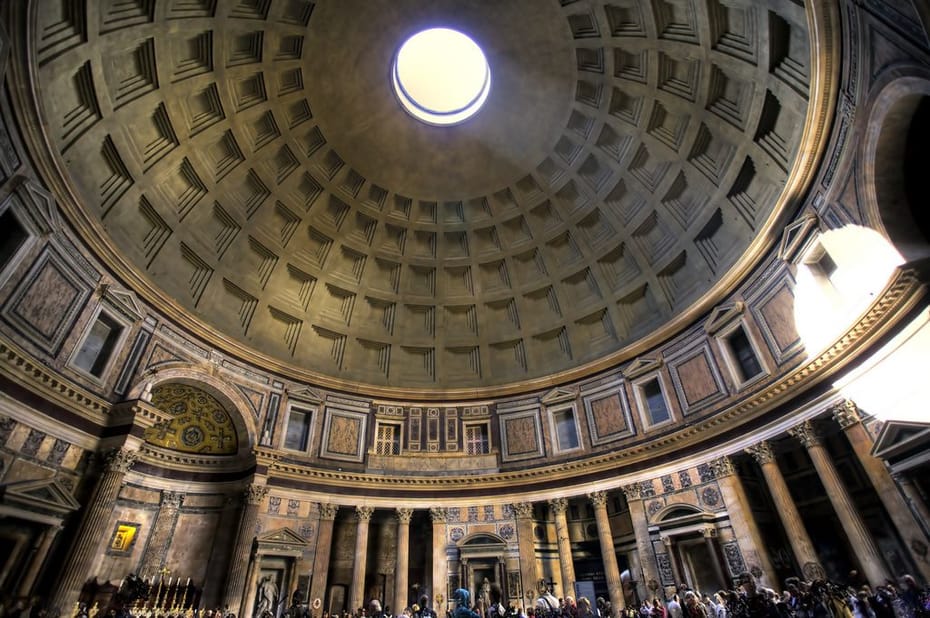 GOODBYE ITALY!
After breakfast and at the time indicated, you will be transferred to Rome airport to board your departure flight.
After spending a few fantastic days with Greca, we hope to see you again for more amazing moments in Rome. And if you remembered to throw a coin with your back turned to the Trevi Fountain, according to tradition, then you will surely come back!
"Buon Viaggio!"
Greca Tip: Add nights in step 1 of 3 to extend your stay in this city!